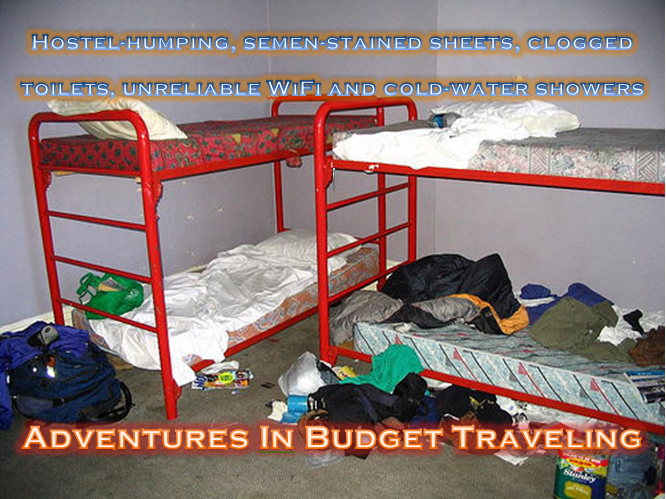 Lodging is a fairly emotive topic in the travel industry. It's one of the primary wars waged between bloggers who continually battle each other with blog posts and books aimed at selling "the cheapest way to travel". Whether it's "How to Travel on $50 Per Day" or "How To Live on $40 Per Day" or "How to Travel Around The World on $25 Per Day", there's a continual stream of same/same information pouring down the pipelines. And while some of this information is good, a lot of it is basic, common sense knowledge that anyone with half a brain can figure out.
The funny thing is that you don't need a budget to travel. You simply need to know how to prioritize, live frugally, and most importantly, have a passive income coming in from your blog, an online venture or some other source. But before we cover those topics, let's talk a little bit about the most controversial and expensive aspect of traveling: accommodations.
The Face-Off
Hotels, hostels or apartments: which ones are the best for your travels? It's a tricky question to answer, one that is more tied to frugal living and personal comfort levels than anything else. And contrary to popular belief it doesn't revolve around spending X dollars per day.
Getting the best deal on accommodations relies more upon simple survival techniques than budgeting. Fluency in the local language is step one. Step two is simply learning how to live frugally and get the most out of your money. Step three is all about comfort levels and style of travel.
Hotels are best if you are traveling without a budget, spending just a few days per destination and you cherish your privacy as well as constant hot water, a stable Internet connection and Western amenities. Most hotels also have a generator in case the power goes down, as well as air conditioning, gym, breakfasts and often pools/a Jacuzzi.
Passive income travelers can afford hotels, as can those travel bloggers who are traveling on the sponsored dime. Backpackers, not so much.
Which leads to the second style of accommodation. Hostels. Some of them are nice, most of them aren't. Hot water is a maybe. Stable Internet is a maybe. Private accommodations are a maybe. Having your reservation forgotten or simply not in the book when you show up is quite possibly a given. Bed bugs, questionable sheets, parties late at night, neighbors having drunken hostel sex at four a.m., a constant buzz of activity and people coming and going at all hours is probably a given. The prices are usually half of what a hotel charges, but the discount comes at a price in the sense that you don't really have the stability and comfort of hotels.
Hostels are great for backpackers and budget travelers who are trying to get the most out of a limited time frame with a limited amount of money.
Then we have apartments and long-term accommodations. These are my favorite. Constant hot water, steady Internet, cable TV, your own private bed, private bathroom, lock on the door, space for storage, a home away from home, and prices that blow hostels and hotels both out of the water. While you might spend $50 a day living out of hotel rooms and $30 a day living out of hostels, once you make the transition to immersion travel (aka slow travel) and discover long-term apartment/condo/house rentals, you'll never go back.
For the sake of transparency, and to jump on the wagon of "spending X per day", I spend, on average, around $21 per day for my life of full-time travel. I've gone lower, and I've gone higher. This is my average. I rarely use hostels or hotels: instead, I am a long-term apartment renter. Note: this $21 a day covers my entire cost of living, not just the accommodations.
If we are talking purely the rental fees, I usually pay around $400 USD per month for fully-furnished, fully-kitted out accommodations, with all utilities included. That's around $13 USD per day in terms of how much I spend for accommodations, Internet and amenities/creature comforts. Food and entertainment are the extras that push me up to $21 a day.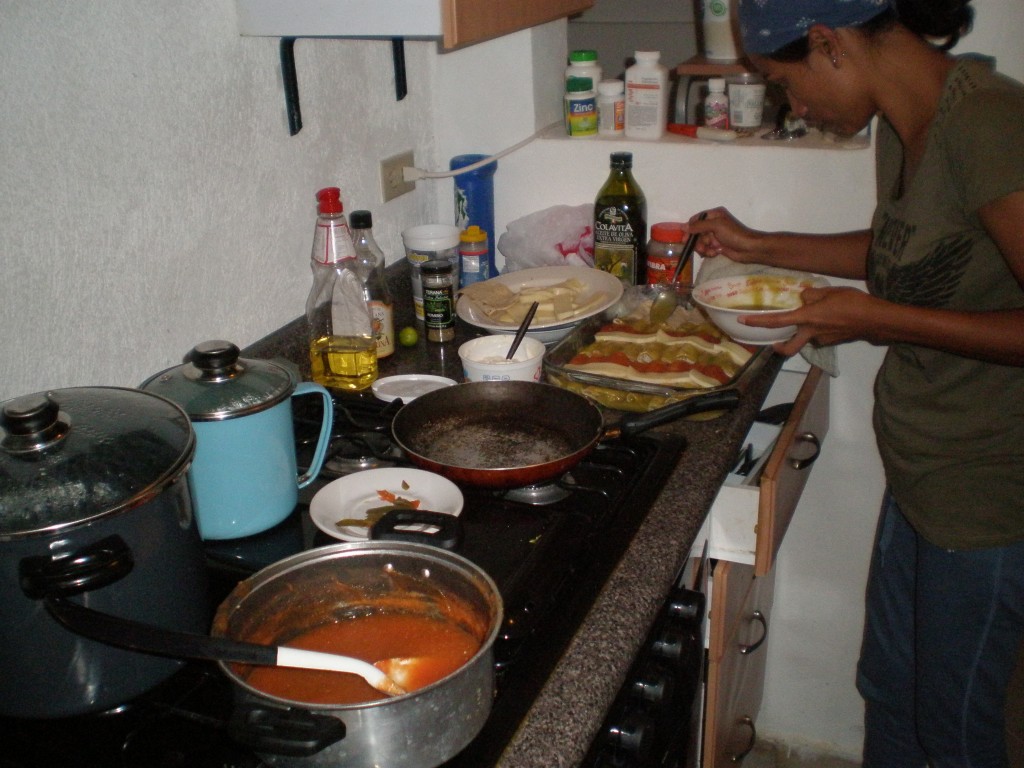 Which One Is Best?
That depends entirely upon the individual. I've used them all in various situations. For example, on an overnight stay in London with a connecting flight from Denver, Colorado to Sofia, Bulgaria, I stayed at the airport hotel because I needed something close to the airport with stable Internet and comfort so I could get a good night's sleep and plenty of work done.
When I stayed in Veliko Tarnovo for five days I went with a bed-and-breakfast hotel, and then when I was in Varna I stayed at a large house with the group I was with. When I took a weekend trip to Villa de Leyva while living in Bogota, Colombia I stayed at the Colombian Highlands Hostel, one of the best hostels I've ever clocked in at in my travels around the world, and just about the only one I'd actually recommend after all these years on the road.
Before I left Cancun, Mexico for Bogota, I stayed at a local hostel for the night before, since I had moved out of my apartment the day prior and only needed a place to crash for about five hours before my flight. And when I arrived in Bogota I stayed at a hostel for three days while I went and looked at apartments before choosing one for my time there. When I got back to Cancun I stayed at the Xbalamque Hotel in Centro for a week while looking for a new apartment. It just depends on what I need at any given time.
As a general rule, if I'm not in "work mode" and I'm either traveling as a backpacker without my laptop or I'm in mid-transition mode upon arrival or leaving a country, I'll kick it at a hostel, as long as I can ensure it's a good hostel. Nothing pisses me off more than cold water showers and shitty Internet.
Sorry, but I make a living online, and if a place can't provide me with a solid, stable and fast Internet when I need it, then it's a place I won't recommend, nor will I stick around. As far as the water goes…well, we all have our little things that we "need", and for me that's one of them.
Then again, there are times when I've been on the road without my laptop or the need to stay connected or worry about creature comforts (camping, weekend trekking), and for those trips I'm fine if the Internet connection is crap or nonexistent. But funky sheets and constant noise/bustle/strangers are a huge turn-off to me, so I tend not to do hostels if I'm going to be focusing on getting work done, or if I need to ensure a solid night's rest.
On the flip side, hostels are a great place to meet fellow travelers, which makes them ideal if you are looking to network with others and meet some of the groovy people of the world. You don't get that in hotels or apartments since it's more private accommodations. So there's that sacrifice to consider.
Pros and Cons
Hotels
Pros: Free, solid WiFi, breakfast usually included, gym and pool, room service, TV, fluffy towels, soft pillows and concierge are all a great luxury when it comes to staying in hotels. There's usually not a per-person charge, and you have peace and tranquility due to the fact that it's private accommodations.
Cons: Most hotels lack a kitchen for you to prepare your own food, as well as other living space to move around, which means things can feel a bit claustrophobic. If the hotel does offer food or a restaurant, it's usually on the pricier side. Hotels are also the most expensive in terms of accommodations  but the level of privacy and luxury is unparalleled.
Hostels
Pros: Hostels are typically central with friendly staff who are bi-lingual and generally helpful and you're more likely to mix and mingle with other travelers because hostels provide that social setting that some people crave. You can also hang out with the bohemian crowd if you are into pot smoking and general revelry. Some provide kitchens, which means you can cook your own food while staying, and others have simple breakfasts or dinners included, usually served in a social setting so you are once again rubbing shoulders with your traveling companions of the world. Hostels are more affordable than hotels, and most people who are traveling on a budget find hostels to be the best fit.
Cons: Sometimes you really do get what you pay for and trying to save a few dollars comes back to bite you in the ass. All the horror stories that you've ever heard about regarding staying in hostels, I've come across. Coed bathrooms with shit-stained walls and clogged toilets. Lack of privacy. Hostel-mates who don't clean up after themselves in the kitchen. Dorm rooms where people snore or copulate all through the night, even though it's in a public setting. Loud, drunken, singles looking for a good time. Unreliable WiFi. Cold water showers. Or worse yet, lack of water completely.
Apartments
Pros: Home away from home. You have regular neighbors, you can live like a local, shop at the local markets, cook your own food rather than spend money on eating out, and best of all you have your own place that is completely private in a secure setting where you can store your gear. Set up a base of operations in a local environment and then explore from there for a few months, allowing you to fully uncover every hidden nook and cranny of a destination.
Or as I put it, read the whole novel as opposed to only skim-reading as a backpacker. Many apartments come with 24/7 security as well as maid service. Fully furnished, and fully kitted out, with all utilities included. Cheaper than hostels, and more cozy than hotels.
Cons: Some of the best rates are often apartments on the outskirts of town, not necessarily in centro. You don't tend to have access to a gym or a pool unless you get lucky. Finding a furnished apartment in the centro/downtown sections of cities can be expensive. You generally have to sign a contract/lease, which means staying in one place for a set amount of time. Security deposit + first month's rent required, which sometimes means forking over up to $1,000 USD to move in, a problem for many poverty-stricken backpackers.
How I Roll
I am about 95% long-term apartment/condo rentals, and have been for the entire time I've been full-time traveling (since January of 2008). I tend to stay in one location for a minimum of three months before I move on, which means I sign leases, pay deposits and have a local base of operations to explore the areas where I live.
If you've been following along for a long time, you've seen the escapades; if you are new, I'm currently based out of Cancun, Mexico and you can see some of the places we've been exploring in March and April of 2013, including Chichen Itza and the Cenote Ik Kil, the ruins of Palenque as well as the famous El Panchan eco-hotel, the city of San Cristobal de Las Casas, the waterfall of Misol Ha and the cascades at Agua Azul, the quiet coastal town of Campeche, the beaches of Akumal, the beaches and coast of Isla Mujeres, and just last weekend the hidden Maya ruins and off-the-beaten-path Cascadas Reformas in Tabasco, Mexico.
I don't always travel by hostel and hotel…but when I do, I'm very picky about my accommodations, not merely from a price standpoint, but mostly because I've got gear to worry about, and I'm a stickler for a good night's sleep as well as privacy.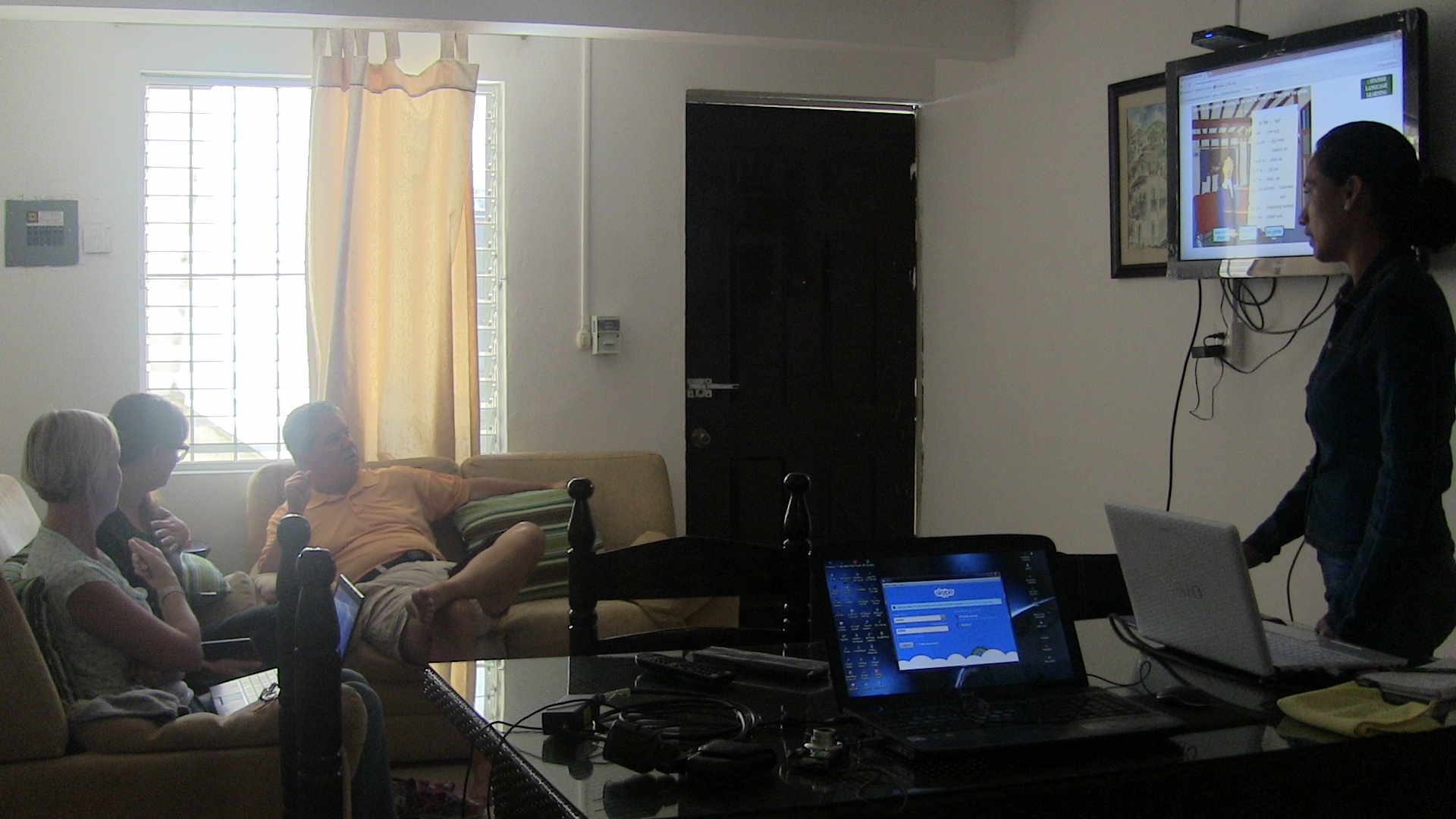 While cold water showers and bad Internet can put me off, I find drunken, classless hostel travelers far more off-putting, and I would rather spend money on a hotel than deal with rabble-rousers at 3 a.m. when I'm trying to get a good night's sleep so I can go ruin-hiking or city-exploring the following day.
As far as exploring a destination goes, I don't travel short-term as a backpacker. While I do travel light, I prefer to have a base of operations where I can stash my laptop + gear and then go from there on weekend or week-long treks into the surrounding country, fully immersing myself in the environment. If I enjoy a country enough to stick around beyond the 3-month passport stay, I get a residency visa and continue exploring.
I also don't have a travel budget because I travel on a mixture of passive and active income streams, which means even if I'm out and about in the jungle for a week, I still have income coming in from my various websites and online projects. While Marginal Boundaries is my primary source of income, I prefer to follow the "don't put all your eggs in one basket" route, and thus rely on multiple income streams.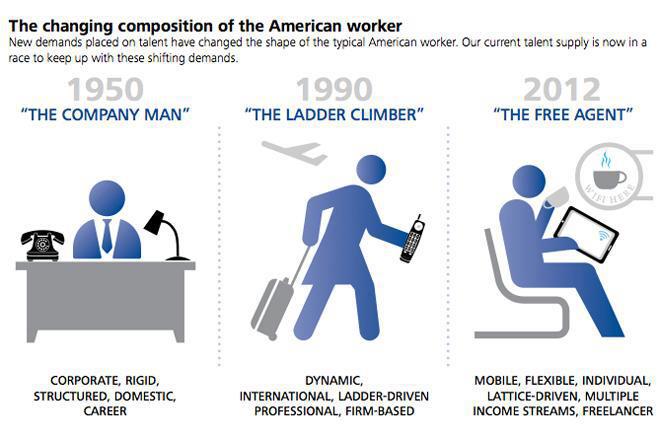 Which is also the main determining factor when you are traveling. While budget travelers are those who have a job back home in an office working under someone else's thumb, and thus a limited time frame and a limited amount of money to travel with, thus limiting them to hostels and budget travel, passive income allows you to pursue a life of full-time immersion travel, going where the wind takes you and staying for as long as it takes for you to explore a destination to its fullest.
Sponsored travel is also another way to roll. I personally haven't to-date, but I'm considering it for some upcoming plans we have for Spring of 2014. The limitation there is that you don't always have the flexibility to see the sights you want to see because the businesses who are sponsoring you want you to cover specific elements, which means you are writing on their dime, and thus spending your time as they decide. Granted, you can negotiate this on a per-case basis, and while you can get some nice digs out of sponsored travel, it does restrict you in some forms.
You can also look into house-sitting if you don't mind being restricted to specific locals, but the problem I find with most house-sitting gigs is that the vast majority (and by vast majority I mean 90% or more) of house-sitting gigs require you to also mind a pet…or two, or three, or four…along with the garden, the house and all its possessions, which means you are limited in how often  you can get out of the house. But if you don't mind being strapped down to a single location, house sitting is a great gig for blogging/working and saving money while living for basically free.
At the end of the day, I still choose to use long-term apartment rentals as I travel. I have enhanced flexibility, it perfectly suits my location independent lifestyle, it's the most affordable way to roll, and I can sleep easy every night knowing that I don't have to deal with drunken idiots, semen-stained sheets, tourist-oriented tariffs, shit-stained walls and clogged toilets, bad Internet and issues with hot water.
In short…I get to travel in comfort and affordability, all at the same time.
With over 1,500 copies sold, our flagship 568-page eBook is what started it all. Learn how to travel the world like I do: without a budget, with no plans, funded completely by your website and online ventures.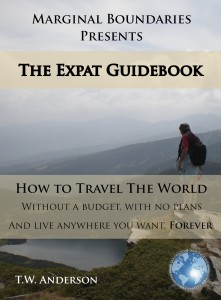 Get Your Copy Today!
Unplug from The System, cure yourself of The Greedy Bastard Syndrome, tap into your universal potential and create your own reality. Build a brand, travel the world and realize your cosmic consciousness.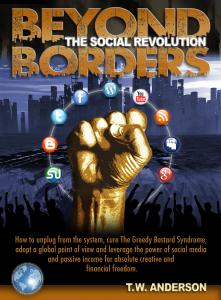 Get Your Copy Today!