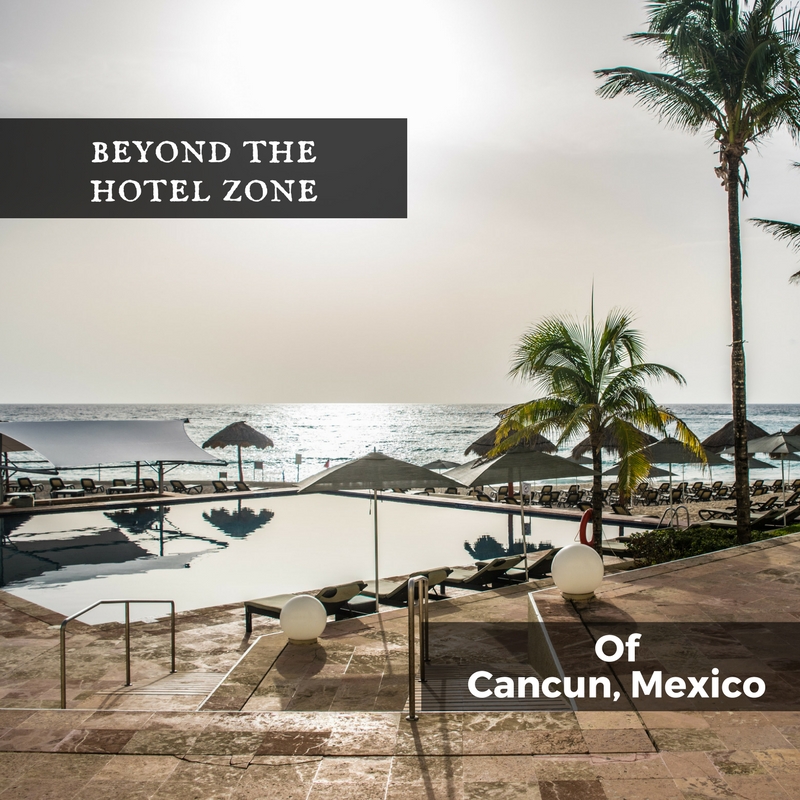 Cancun, Mexico. To the vast majority of U.S. travelers, it is a tropical paradise more well-known than Cabo or Mazatlan or even Puerto Vallerta. Movie stars, Spring Break parties, MTV's Real World, close proximity to Tulum, the surrounding Maya ruins, beach clubs, turquoise waters and white sandy beaches stretching as far as the eye can see coupled with more 5-star resorts than Las Vegas, Nevada make this one of the ultimate all-inclusive beach destinations on the planet. And Mexico promotes it as such, with the vast majority of its tourist income coming from this singular city.
What most tourists don't know is that Cancun is a city not even 50 years old, and is much, much more than simply the stretch of sand that makes up the Hotel Zone where the resorts are located. There is a living, breathing city beyond the walls of the all-you-can-eat-and-drink buffets, an intoxicating blend of Mayan and Mexican and Yucatan traditions and foods and people that create the bohemian atmosphere which first drew me in and turned my initial three-month stay into what is now rapidly approaching the two year mark (September).
The Hotel Zone has a good and bad side. To the vast majority of Americans coming in from the U.S. it is a stuff-your-face-and-drink-till-you-pass-out paradise of all-inclusive resorts along with Spring Break parties and plenty of sex, drugs and fun in the sun. On the flip side of that, for the vast majority of Mexicans living in Cancun it is where the best jobs can be found (if your English is at least at a basic 80% fluency)…but it is also where all the grossly overweight, consumption-addicted tourists lounge around poolside demanding their menus in English, their room-service in English, their taxis in English and their vacation in English, all while sucking on the teat of Western media that has them believing that anything beyond the walls of their resort is a dangerous world of cartels and thugs who are just waiting to rob, kidnap, rape and molest Americans.
Mexico is, after all, according to Western media, one of the most dangerous countries in the world.
Except we don't have mass shootings at schools. People don't bomb marathons here. We don't have terrorist attacks. There's no one getting shot up in movie theaters by psychos with fully-automatic weapons. The violence that exists in Mexico is in small pockets of the country that are easy to avoid, and if you aren't doing drugs or related to narcos, you'll generally be fine.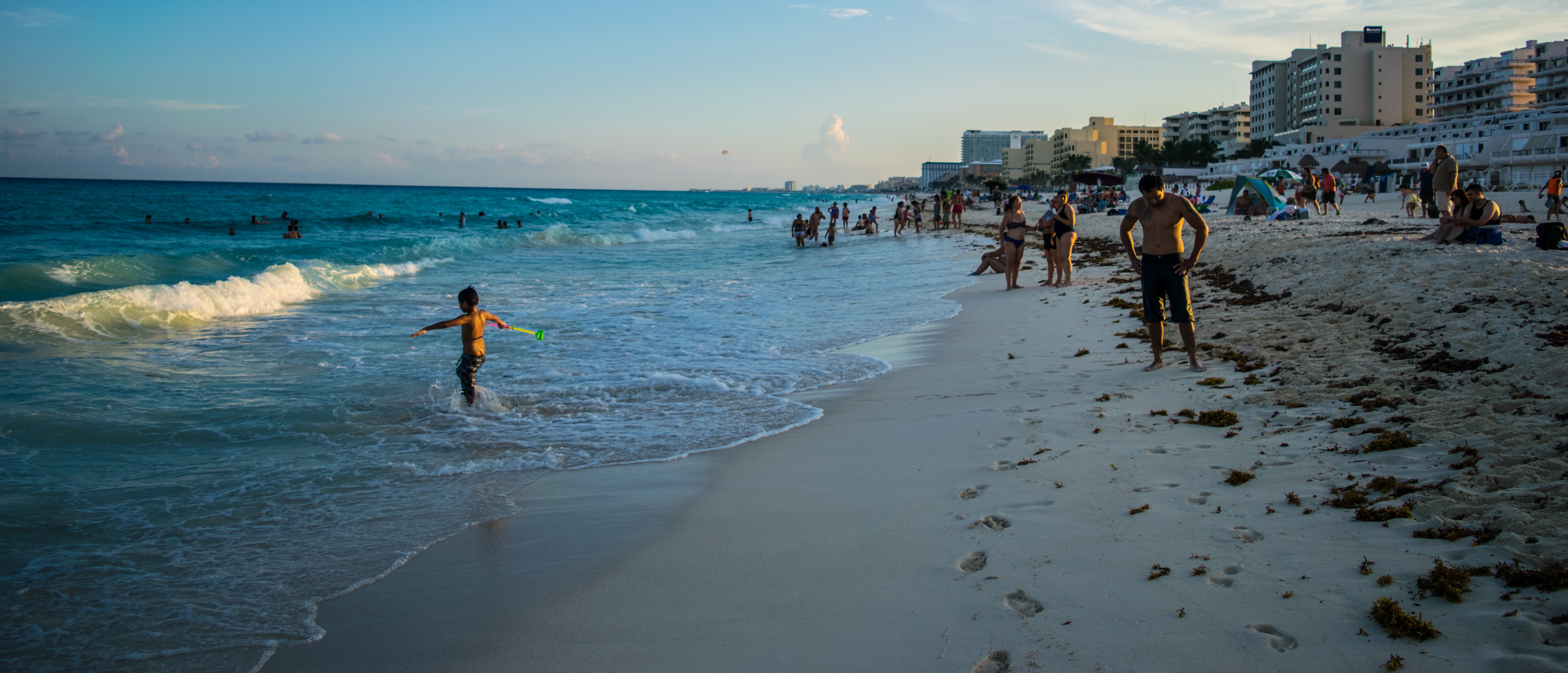 "If you reject the food, ignore the customs, fear the religion and avoid the people, you might better stay home." – James A Michener
It is for that reason that most of the Mexicans who live here do not actually go to the Hotel Zone for anything other than work and the occasional party. When they want to go to the beach, they opt for places like Playa las Perlas or Playa Langosta or Playa de Nino; the Mexican beaches that aren't filled with hordes tourists completely ignoring Mexican culture and acting as though they are still back in the United States.
It is an unfortunate reality that has been bred by years of Mexicans being the lower-working-class of the United States; most Americans view Mexicans as nothing more than yard workers, landscapers, brick layers, masons, trash men, farm workers, janitors, maids and second-class people. The sad reality of many tourists is they come here with an entitled attitude about how they are superior to the brown-skinned servants of the United States.
Many won't say it to your face, especially considering they need your tips to make more than the minimum wage in Mexico, but if you come to Cancun with the typical superior attitude that most Americans have, a lack of Spanish and no desire to actually interact with the people or experience the true culture of Mexico and the Cancun beyond the Hotel Zone and respect the people on equal terms, you'll find yourself on the receiving end of the painted face that is the Hotel Zone promoted in the tour guides and pamphlets…and consequently you'll be missing out on the real Cancun which exists beyond the all-inclusive resorts. As well as the rest of the entire Riviera Maya, where there is a shitload of adventures to be had and places to explore, from cenotes to animal sanctuaries to beaches and snorkeling and ziplining through the jungle and Maya ruins and….
And if you act like a tourst, you'll get nailed with the gringo tax for just about everything while you are in town, which means you'll be paying more than we pay by anywhere from 30% to 60%.
But if you speak Spanish and go beyond the pristinely-manicured golf courses and man-made beaches of the Hotel Zone, respect the culture and actually make an attempt to immerse yourself in the real Cancun, you will uncover a bohemian city that is much more than simply beaches and resorts and bloated tourists and week-long parties on the beach. There is a living, breathing culture that makes up what Cancun actually is, and it is a place full of the warmth and passion of the Latin people that most tourists never take the time to experience.
Cris has two rooms available for rent in Cancun for those of you in the market for something quick and easy. If you want to rough it on your own, head on over to our Cancun travel page for more boots-on-the-ground information, or pick up our best-selling Cancun travel guide (on sale since 2011!) to truly go "local".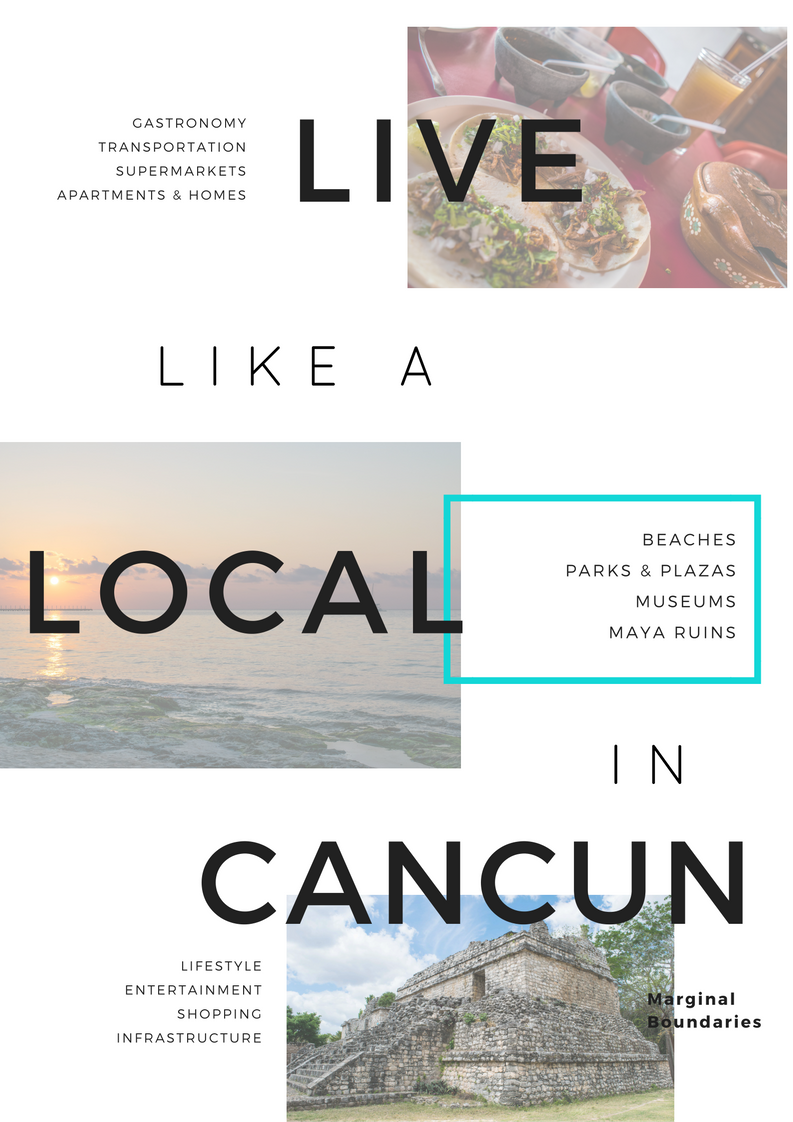 The first, and major, difference between the Hotel Zone and the rest of Cancun is the cost of living. Whereas a two-bedroom place will cost you on average 1,500 to 2,000 USD a month to rent in the Hotel Zone, the moment you cross the bridge and get into Centro and the residential areas west of the downtown area the rent dramatically drops. The average cost of a two-bedroom condo or apartment near Plaza Las Americas, for example, is around 1,000 USD, and the further west you go the lower the prices drop. I have a good friend of mine who rents a very nice two-bedroom apartment in Centro just three avenues west of Plaza Las Americas and her rent is 8,000 pesos per month; at today's exchange rate (May 24th, 2017) that's about $425 USD.
Now, granted, Cris and I aren't directly on the beach, but we can get to any beach we want to visit within 30 minutes on a bus…and for us, the fact that we're saving around 1,500 USD a month above what we would be paying in the Hotel Zone is worth the 30 minute bus ride, or the "hassle" of getting on a bus and using public transportation. If we go further west into the older residential areas, you can find two and three-bedroom houses and apartments renting for as little as 4,000 pesos a month, though then you end up being 45 minutes to an hour from the beach, and at least 30 minutes from downtown.
The second difference between the Hotel Zone and the rest of Cancun is the fact that most of the people living in Centro and beyond might speak basic English…but almost everything outside of the resort district caters to the Spanish-speaking residents, with the exception of the main avenues of Yaxchilan, Tulum and Bonampak. These are the three eastern-most avenues running north and south along the mainland just west of the bridges that connect to the Hotel Zone. There are a lot of restaurants and plazas that cater to the more adventurous tourists, and you can still find menus in English and English-speaking staff. But once you go west beyond Yaxchilan you enter the Spanish-only barrios.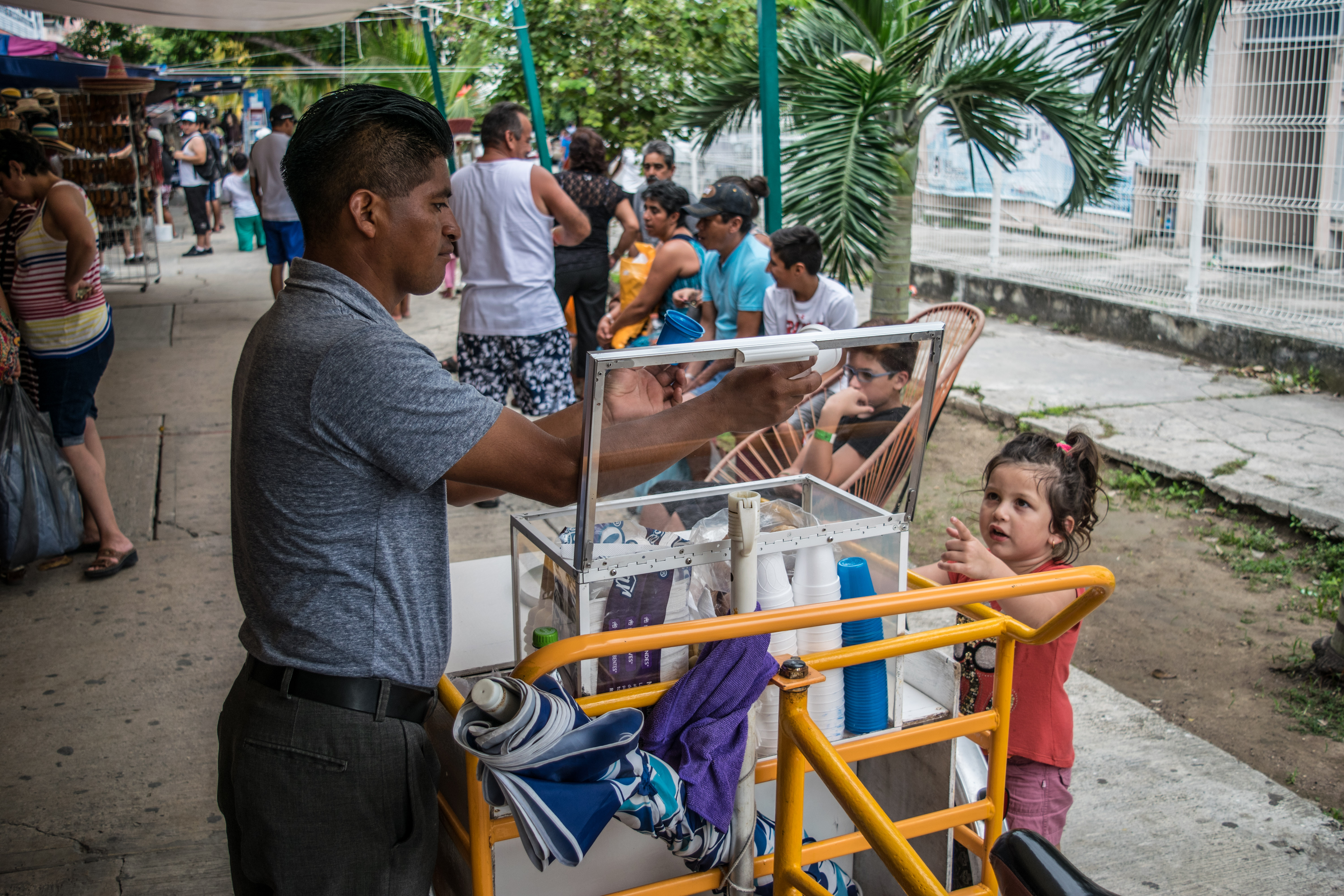 Our apartment, for example, is in a residential block of middle-class, Generation X families with kids that are our age and younger (we're in our mid-30s as of this writing), over near Home Depot, with multiple parks, a dozen great restaurants within 10 minutes' walking distance, two supermarkets within the same distance, and direct bus lines to the beaches of the Cancun.
Another benefit is the discounts. Discounts are a way of life for the Mexican people, and if you don't communicate in Spanish, ask for them, or know about them, you will always get nailed with the gringo tax…which is basically the tax for you being an ignorant, white, entitled American who comes here with your dollars and your superior attitude and your absolute lack of a desire to see or experience anything beyond the English-speaking resorts and zero respect for the local people or culture. Most of the restaurants outside of Centro and the Hotel Zone, for example, have a specific discount night when you can get food for 30 to 50 percent off. Move theaters often run 2×1 days on tickets.
Where it costs a tourist 600 pesos for a dinner at many of the restaurants in the Hotel Zone (about 28-30 USD as of this writing), assuming you aren't eating at one of the all-inclusive restaurants within the resorts, the moment you hit the mainland prices halve or more.
A really good example is La Parilla, which is even on the expensive side for downtown. Cris and I can go, have drinks, a huge meal, have leftovers to bring home, and we'll pay between 600 and 700 pesos including a tip. Or we can head to places like Assaggiare, the best pizza & pasta place in town, where Cris and I can have a couple glasses of wine, a huge bowl of pasta or a damn good pizza, and 300 pesos including a tip. That's 15-16 USD for two people. Or we can hit up Tacos Rigo and have beers + tacos and walk away without even hitting 200 pesos.
We're a bit into the food thing, by the way. And the best restaurants in Cancun are on the mainland, not out in the Hotel Zone where it's mostly buffets. If you're a foodie, check out our Foodie's Guide to Cancun; it's got a boatload of videos from our favorite places to eat and a huge list so you can eat your way around town just like a local.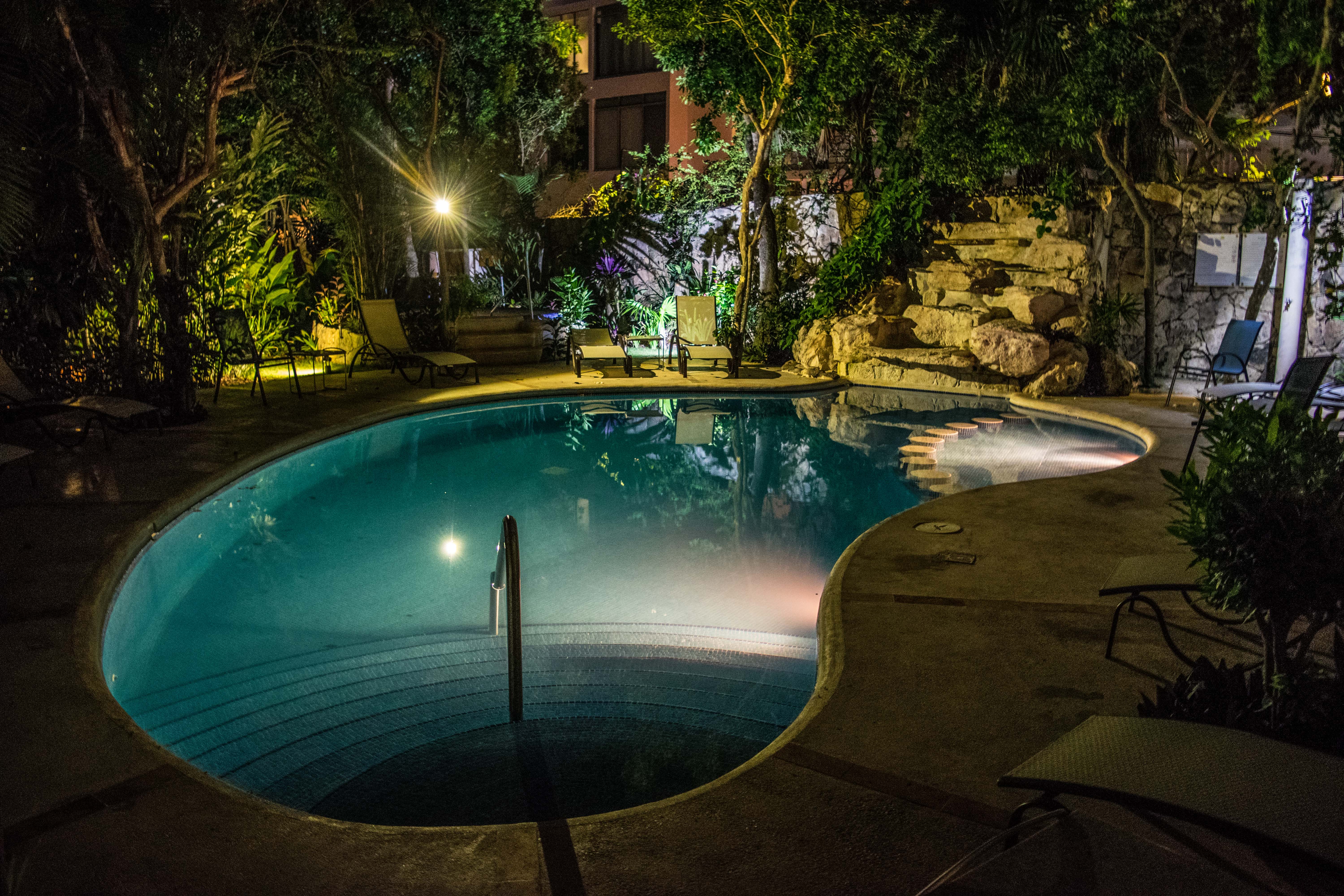 The same goes for taxis. Many is the time they try to tell tourists the price is double or triple the actual rate, and it's only if you reply in Spanish that they realize you're not a green tourist but a seasoned veteran or local resident. Bus drivers will do the same thing; the Hotel Zone buses only cost 10.5 pesos to ride into Centro, but they tell all the tourists "one dollar", which is actually anywhere from 18 to 20 pesos, depending on the exchange rate. Every day, all day, they are pocketing that extra change because many tourists don't know any better (though some do and don't mind as they look at is as a "vacation tip", and many people bring extra cash just for that purpose.
An example of the bad side of this of this is an American family getting on a bus in the Hotel Zone. Mom, dad, two kids. They handed the bus driver four tickets from a prior bus, not realizing that the tickets which are sold per-bus are just that: for each individual bus. They had to explain how the previous bus driver had told them that for 50 USD they could buy bus tickets which would be good for their entire vacation and could be used on any of the other buses throughout their stay. Bad form, on the driver's part. Believe me, true locals don't support that kind of crap. It's usually only those who are coming in from Mexico City or other parts of the country who pull that kind of shit. Yucatecans and Cancunenses only charge the price.
Real estate prices are relatively cheap as well, though they've gone up by about 30 percent since I first wrote this article back in June of 2012 (this update is as of May 2017). Three and four-bedroom houses in the older subdivisions back then were averaging around 400,000 to 500,000 pesos; now they are up to 600k+.  The same houses along Bonampak or in the newer subdivisions cost you 80-100k USD easily, and you can forget about finding anything in the Hotel Zone for less than 250k unless you get extremely lucky.
Where we live is no different than any resedential area or subdivision you'll find in the United States; the middle class Mexicans who make up the bulk of Cancun live here. They drive modern cars, they have mortgages and they live life just the way most people in most other developed do; they work 40-60 hour work weeks or more and both spouses are pitching in to help provide a good life for their kids.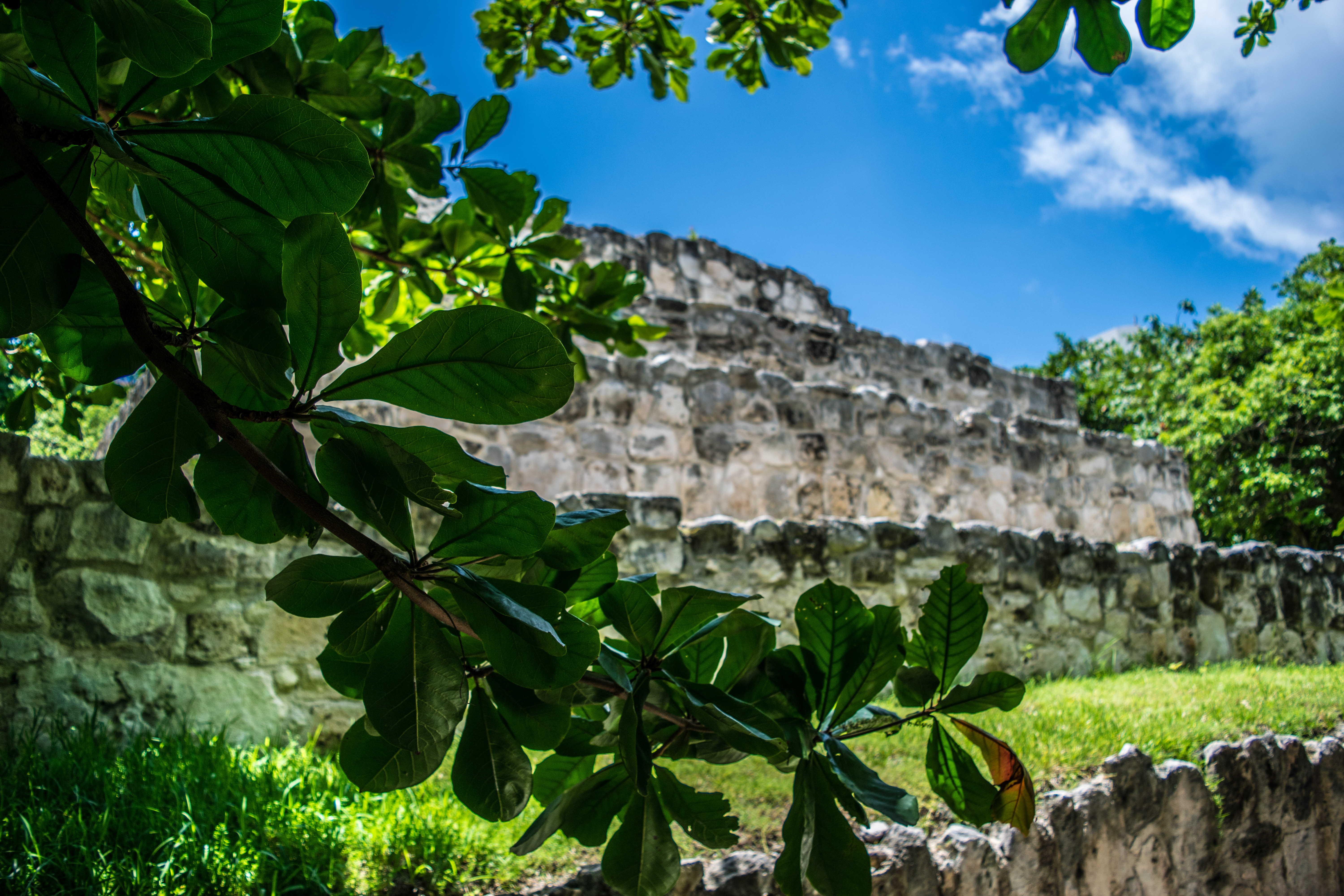 On top of all of that, Cancun is a natural starting point for those who want to explore the Mayan culture. Known as the Mayan Heartland that extends from here into Central Mexico, then south into the state of Chiapas, south-east into Guatemala and then north again into Belize, you can visit dozens of ruins within a half-days' drive from Cancun. Beyond that, you can drive for several day's in either direction and stumble across Mayan ruins, as well as the Mayan people themselves, very much alive and thriving despite most people assuming they are a dead culture. While they mostly exist as indigenous tribes removed from the city life, their shamanic culture is still at the heart of this part of Mexico, and it's certainly a part of the city itself once you take the time to experience the city beyond the resorts.
They are not backwards, inbred, uneducated brown-skinned people born to serve the white-skinned, superior American as the manual laborers of the world; they have only garnished that reputation because the average, everyday, privileged American has relegated the Mexican to performing the tasks that they themselves don't want to get their hands dirty doing, so they allow someone else to do it for them. This has gone on for so many years that the average American has unwittingly become conditioned to view any Mexican as being inferior to them, which is absolutely not the case.
Mexicans are a proud people with a rich and diverse culture. They are a passionate people, with a love of good food, good beer and good tequila. They love their fiestas with a passion I have never come across before. I was told a joke one time that if you sit a Mexican down with a beer and point your finger at something they will come up with a reason why there should be a festival day for that particular person, place or thing. Day of the fire hydrant. Day of the taco. Day of the fireman. Day of the dog print in cement. So on and so forth.
Cancun is a city full of opportunity. It is still relatively new and construction is continually ongoing, not only here but up and down the Riviera Maya. High-rises and condos are going up all along the coastline, and there are numerous eco-reserves as well, ensuring that some parts of the jungle and the cenotes are preserved even as the development continues. Modern amenities abound, the hospitals here are top-of-the-line, medical services are dirt cheap (they have a universal healthcare system that only costs a few hundred a year for unlimited prescription medication and free doctor visits, on top of a private system as well) and every creature comfort you've ever had or wanted exists.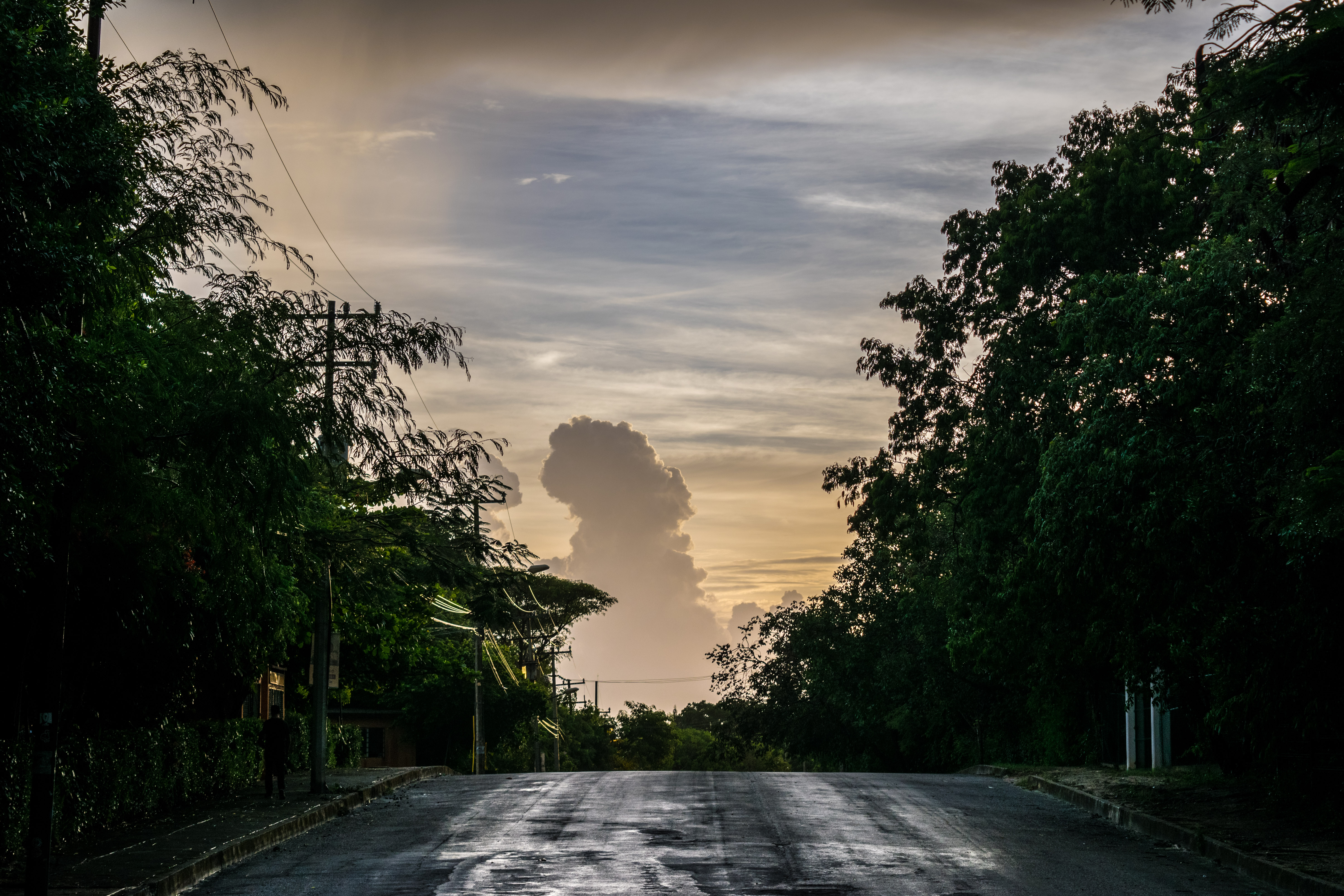 There is a reason this is called the "land of tomorrow", and it's not simply because no one pays attention to the time. It's because they realize, as a culture, that it's not worth stressing about five years into the future when all you really need to be worrying about is what you are doing today and what you are doing tomorrow. Calmate. Drink your beer, enjoy your tequila and relax in the shade of a palm tree while the ocean laps up over your feet. You don't know what tomorrow will bring. Pass the joint. Enjoy a little swim in a fresh-water cenote. Relajate. It's Mexico, man. Stop stressing and just enjoy life. There's plenty of sun, sand, cenotes, tequila, ceviche and cervezas for everyone, 365 days a year.
For more Mexico-specific posts, don't forget to check out:
If you are looking for more information on Cancun or Mexico in general, you can pick up our Live Like a Local Cancun travel guide, packed with other restaurant recommendations, apartment and condo referrals, tips on navigating the public transportation system, local negotiation tips and strategies, market and discount day overviews and more!