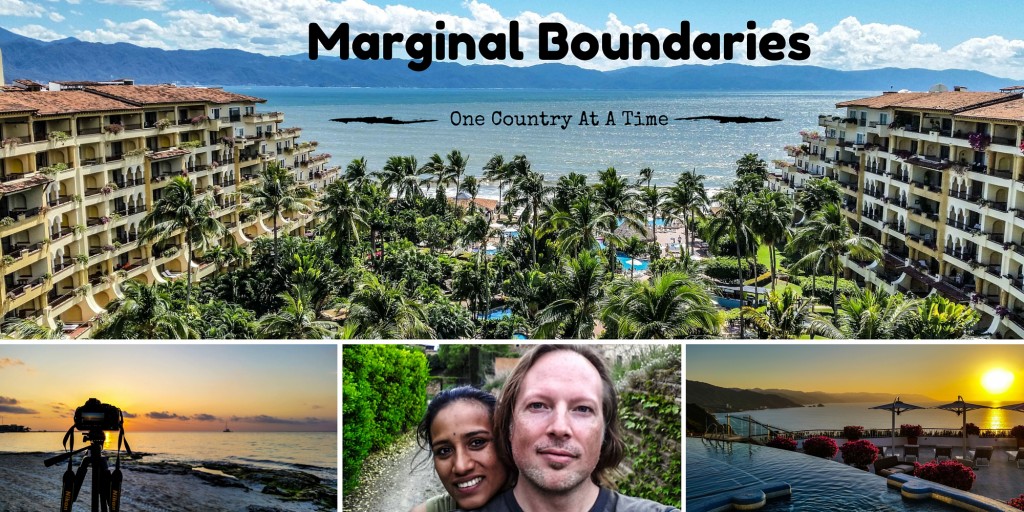 Welcome to Marginal Boundaries, home to Tim & Cris. Tim works as a social media marketing and brand consultant/strategist/campaign manager, writes a lot of articles, manages a game studio, has written a few books, dabbles in photography and videography, and founded this brand in 2011. Cris handles photography and social media management, and tours. Somewhere along the way we've worked with a slew of tourism boards and companies within the travel industry on blogger residencies, press trips, consultations, photo shoots, video projects, long-term social media management and campaign development, and bespoke content of all types within the new media realm.
We've presented at 18 events on social media, digital marketing, and brand management at events such as: keynoting the Last Tuesday marketing event in Playa del Carmen in 2014; TBEX North America 2014 in Cancun, Mexico; TBEX Europe 2015 in Lloret de Mar, Spain, and TBEX North America 2017 in Huntsville, Alabama; and TBEX Europe 2017 in Killarney, Ireland.
In short, we are a competent couple who work great together as a team, we have a laundry list of past companies we've worked with, and we have a reputation for over-achieving on our projects. And yet you'll likely notice that we ourselves probably wouldn't be classified as "influencers" in the traditional sense, because the bulk of the work we do is behind the scenes, creating bespoke content for other companies and helping other brands build up their profiles and successfully manage their own marketing campaigns.
Which is exactly why we are the perfect solution for you and your company or brand if you are looking for actual, real-world experience instead of someone trying to sell you the pipe dream of "influencer marketing" based on having huge amounts of paid-for-followings on social media. From presentations to videos & photos, from in-depth press trips to social media management, from consultations to bespoke content creation of all types, we are here to help.
We've also got a boatload of professional references and case studies available upon demand, to show you the successes we've had working with companies such as Backroads Travel, the Adventure Collection, TripAdvisor, the Costa Brava tourism board, the Failte Ireland tourism board, and beyond. When you've got a resume that's as thick as ours, you don't need a huge following on social media: our track record speaks for itself.
Shoot us an email and let's talk about things in greater detail.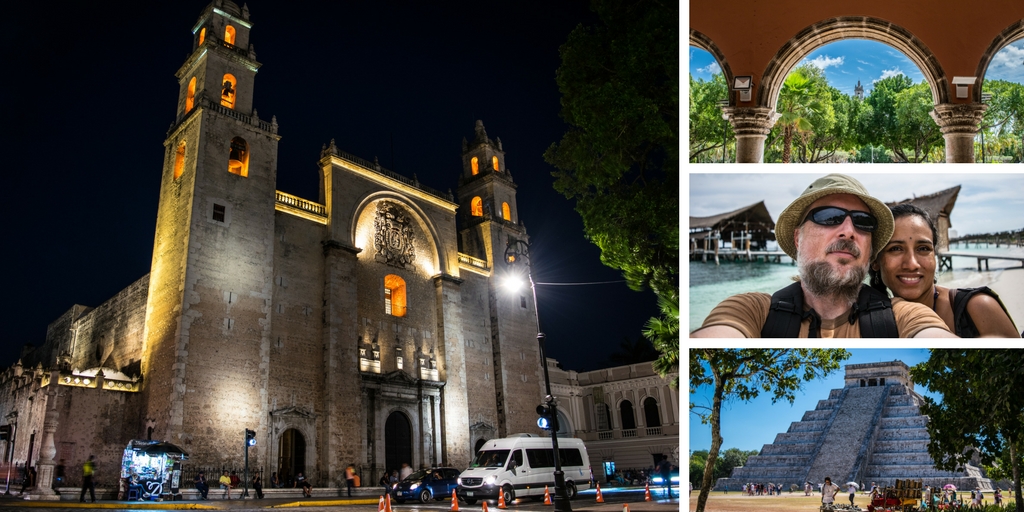 You're still here? Ahhh, you're the cautious type, not reeled in by the first line of text from someone's website where they may have spun a tall tale in an attempt to woo with words the unsuspecting, all in an attempt to part them from their hard-earned dollars with some form of an online scam.
Fair enough. Here's a laundry list of projects from the past few years. If that's not enough, we've got personal contacts with companies around the world and we're more than happy to put you it in touch with folks.
In October of 2017 we spent the month working with the Failte Ireland tourism board, leaving the country with more than 10,000 photos and 10+ hours of drone & regular video footage for our 2018 campaign.
We spent March, April, and part of May of 2015 as #ResidentBloggers #InCostaBrava and #InPyrenees with the Costa Brava tourism board, as well as worked with Flipkey and Eurail during our time on the ground, during which time we shot more than 11,000 photos and recorded more than 80 hours of video content for an 18-month social media campaign.
From July of 2015 until July of 2016 Tim worked with Oyster and TripAdvisor in Mexico as their lead on-site investigative writer for over 100 resorts in the Riviera Maya and Puerto Vallarta.
From late 2016 Tim has been the social media strategist and manager for The Adventure Collection, a travel collective of nine adventure-travel companies. Spin-off projects include consulting Backroads Travel for two months in early 2017 on a Working With Influencers white paper, as well as content production for Off The Beaten Path. Completed 2017 contract with 325% increase in website referrals from social channels, 46% increase in audience retention, 21% increase in pageviews, 32% increase in pages/session, and 27% increase in email referrals.
He also the creative director of the Saga of Lucimia MMORPG, from Stormhaven Studios, LLC (that aforementioned game studio). They have a team of 12 developers working on the game since March of 2014.
Cristina manages Cancun Apartment Rentals, a rental service specially designed to help foreigners find long and short term apartments in Cancun, as well as two Airbnb units in Cancun, and she also runs her own brand housed within the Marginal Boundaries wheelhouse: Viajes Con Cristina, which you can find on Facebook and Instagram.
Yes. We actually do know what we are doing, despite the fact that most of what we do is behind the scenes and we don't have a huge following on our social channels. Though if you are easily wooed by huge numbers on social media as "proof" of someone's worth, we probably better have a talk….
Shoot us an email and let's talk about how we can help you. 

The Fine Print
We are partners both personally and professionally, and do not travel alone. All travel expenses, including accommodations, transportation and meals, must be provided by the client/host/tourism board/airline partners.
We charge a daily fee for content production on press trips; daily rate varies per contract. Every contract is different. We have a base rate, but we also customize every single project. Note that we don't charge for impressions or for number of followers on our social media as many "influencers" do. Rather, we charge for the content that we produce and our authority in the space. Still not sure if someone is worth the time unless they have a huge following on social media? Well…we could always put on bikinis and take a lot of selfies and pay for followers to bloat our numbers if that's what you really want….
Clients are free to use the stories and videos we produce through Marginal Boundaries and Viajes Con Cristina for marketing purposes, but we do require credit and a link back to our website and/or videos.
Please let us know if you'd like to discuss additional bespoke media services– including content generation, photography, social media marketing, or website management– for your company. We are happy to provide these services at an additional charge, and have references and testimonials available on request.
Coverage We Guarantee From Press Trips
At least one article per day of press trip (articles include at least 10 photos + 1 video) on Marginal Boundaries, with extensive promotion via all social media networks. At least one video per day of press trip via Viajes Con Cristina, and at least one photo per day of the press trip on Instagram.
All posts include links to host's website, relevant hashtags, and account tagging.
We produce content in both English and Spanish. English language content is across all mediums. The Spanish language content for Viajes Con Cristina via Instagram (photos) and Facebook (videos).
Between 1.5 and 3 million views per month across our social media networks via organic & paid advertising campaigns
Exposure to a North American audience of 15,000+
Contact us for more information on our bespoke rates and daily rates for press trips.