Since its start in September of 2011, Marginal Boundaries has grown into one of the leading travel and lifestyle blogs focusing on immersion travel, social media management, campaign strategies, digital entrepreneurship and brand building.
Between 2012 and this writing we've presented at 16 events on social media, blogging, brand management, and travel at events such as Last Tuesday in Playa del Carmen, where we keynoted on the topic of social media for businesses, and TBEX North America 2014 in Cancun, Mexico, where we covered advanced Facebook marketing and strategies for brands, bloggers and businesses.
In 2015, we spoke at TBEX Europe 2015 in Lloret de Mar, Spain. We also spent March, April, and part of May as #ResidentBloggers #InCostaBrava and #InPyrenees with the Girona and Pyrenees tourism board, as well as working with Flipkey and Eurail during our time on the ground.
We will be speaking at both TBEX North America in May of 2017, and TBEX Europe in October of 2017.
From July of 2015 until July of 2016 Tim worked with Oyster and TripAdvisor in Mexico as their lead on-site investigative writer for over 100 resorts in the Riviera Maya and Puerto Vallarta. Since August of 2016 he has been the social media consultant for The Adventure Collection, a travel collective of nine adventure-travel companies.
We have worked with a number of companies within the travel industry on press trips, consultations, and long-term social media management and campaign development. You can see our professional social profile via LinkedIn, and full references, case studies, and past clients are available upon demand.
Tim is also the creative director and executive producer of the Saga of Lucimia MMORPG, from Stormhaven Studios, LLC. As of this writing, they have a team of 13 developers working on the game, with an expected launch date of 2018.
Cristina also manages Cancun Apartment Rentals, a rental service specially designed to help foreigners find long and short term apartments in Cancun, and we have been Superhosts on Airbnb  for 22 consecutive months as of May 2017.
Check here if you are interested in working with us. 
For more information about the team, you can check out our individual bios.
Currently, the company is headed by T.W. Anderson, founder of Marginal Boundaries.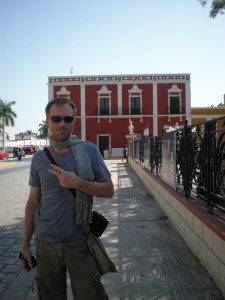 Cristina Barrios is the other half of the Marginal Boundaries duo.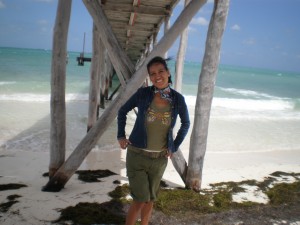 Past Members
Devlin Madden-Perdue was the social media assistant, graphic designer and WordPress developer for Marginal Boundaries from June of 2013 until August of 2014.