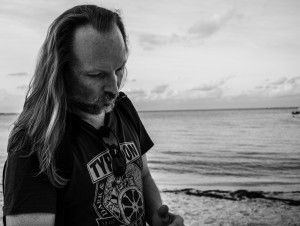 My name is Tim Anderson. I'm a public speaker on blogging, social media, SEO, and Internet marketing, and have appeared at 16 events between 2013 and this writing, including keynoting at the Last Tuesday event in Playa del Carmen in January 0f 2014, TBEX North America 2014 in Cancun, Mexico, and TBEX Europe 2015 in Lloret de Mar, Spain.
I'm co-speaking alongside Cris at TBEX North America 2017 in Huntsville May 4th – 6th, and TBEX Europe 2017 in Killarney, Ireland October 3rd – 5th.
Since August of 2016 I have been the social media consultant for The Adventure Collection. Since March of 2014, I've been investing the bulk of my spare time as the creative director of the Saga of Lucimia MMORPG from Stormhaven Studios out of Austin, Texas, currently in development with a 13-man team since March of 2014.
We spent March, April, and part of May of 2015 as #ResidentBloggers #InCostaBrava, working with the Girona and Pyrenees tourism board, as well as working with Flipkey and Eurail during our time on the ground for the later part of May. I worked throughout Mexico from July of 2015 to July of 2016 with TripAdvisor and Oyster as their lead on-site investigative writer for over 100 resorts in the Riviera Maya and Puerto Vallarta.
Cristina and I founded the Marginal Boundaries travel blog boot camps which ran throughout 2013 and 2014. We also mentored two fellow bloggers in 2014, and I taught six students/interns from January to June of 2015.
I've been traveling since 1999 and traveling full-time as a location independent digital nomad since 2008. I've lived in Bulgaria, Colombia, Mexico and the United States. I work as a brand consultant, advertiser, publicist, photographer, videographer, freelance writer, social media manager, strategist, and marketer, in both English and Spanish.
If you want to work with Cris and I, click here.