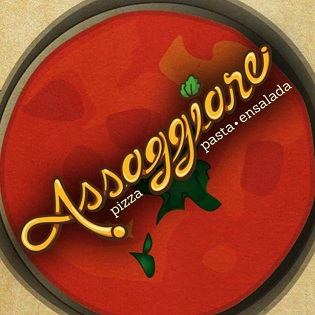 I have a deep-rooted passion for Italian food. Especially pastas. And when it comes to pizza I'm a prickly beast who is very specific in my requirements for what I consider the "perfect" pizza. Thin crust, crunchy, hand-picked vegetables, good cheese and none of that "drench the pizza in tomato sauce" bullshit that Americans call "pizza".
So it came as a pleasant surprise to me when Cris and I began a new initiative recently to start adding more mainland Cancun content for the website, YouTube and social media channels that we stumbled across an out-of-the-way family-owned Italian restaurant by the name of Assaggiare here on the outskirts of Centro.
Launched in August of 2012, Assaggiare is a small Italian restaurant ran by Miguel Bolaños and his mother. It's a bit off the beaten path on the Western side of centro along Avenida Kabah,  north of Home Depot up near Avenida Chichen Itza. If you are coming from Centro, you can walk 20 – 30 minutes or you can catch a taxi…or there are numerous buses which run up Kabah and Chichen Itza.
All of the recipes are Miguel's own variation on Italian classics, including the home-made bread, and most of them have a slightly "sweet" twist. Such as the half of pizza Cristina ordered, which was the Toscana: grapes, romero, honey and nuts. Meanwhile, my half was the Rockefeller; shrimp, bacon, spinach, garlic and cream…a smoky nomilicious combination.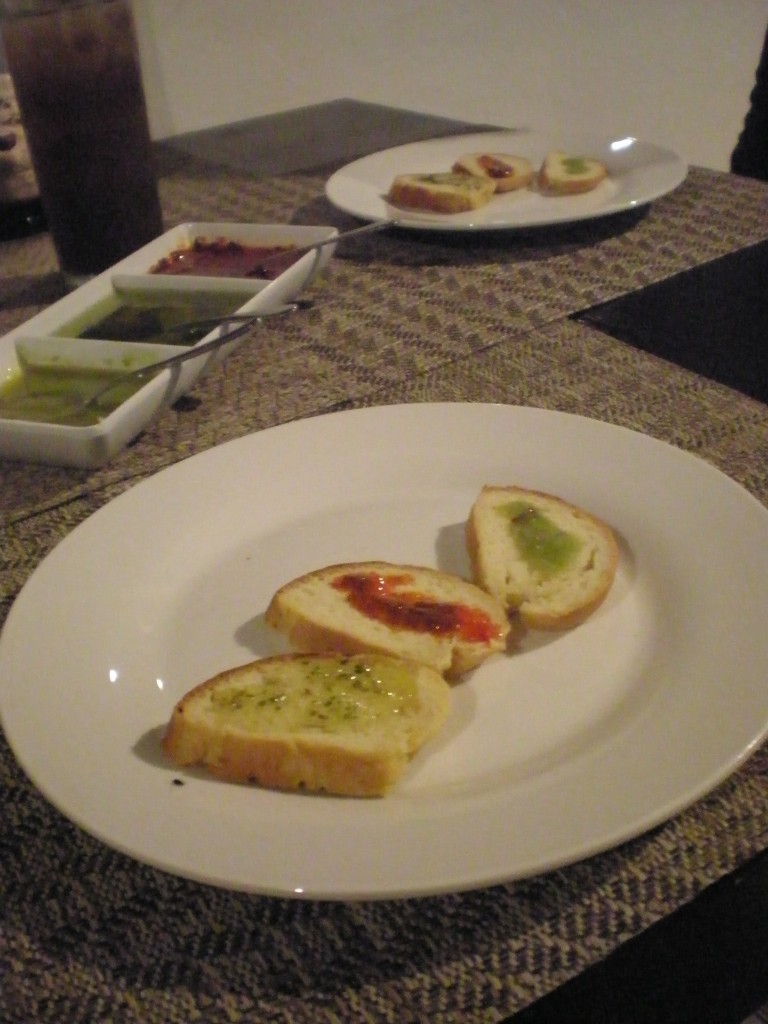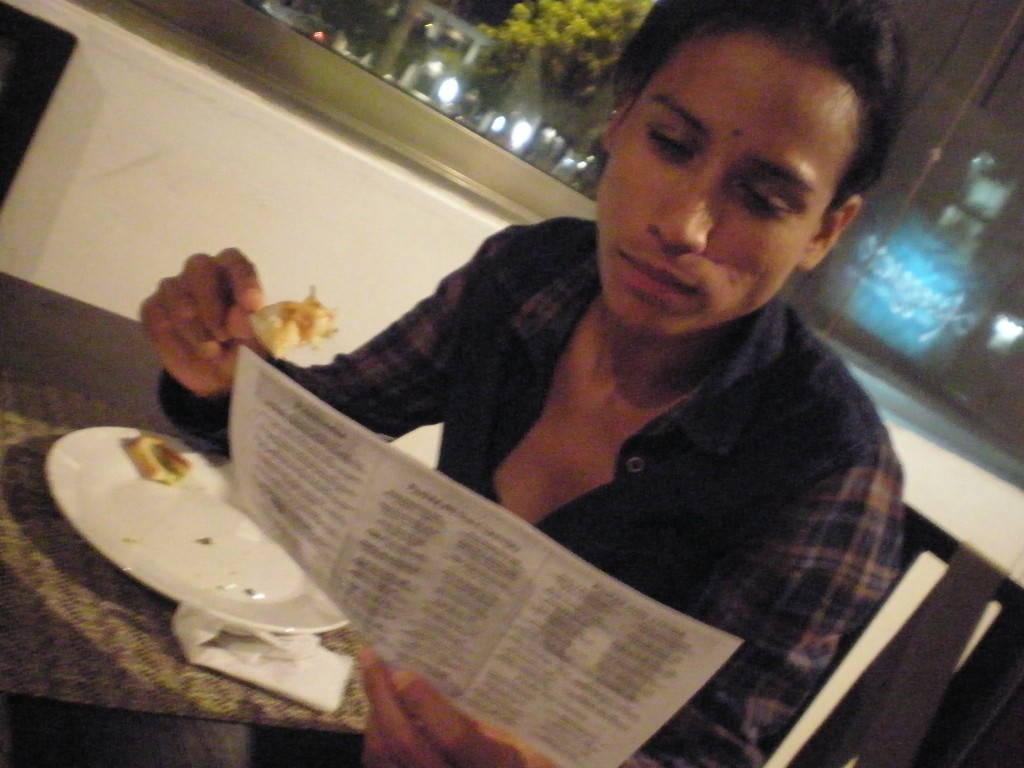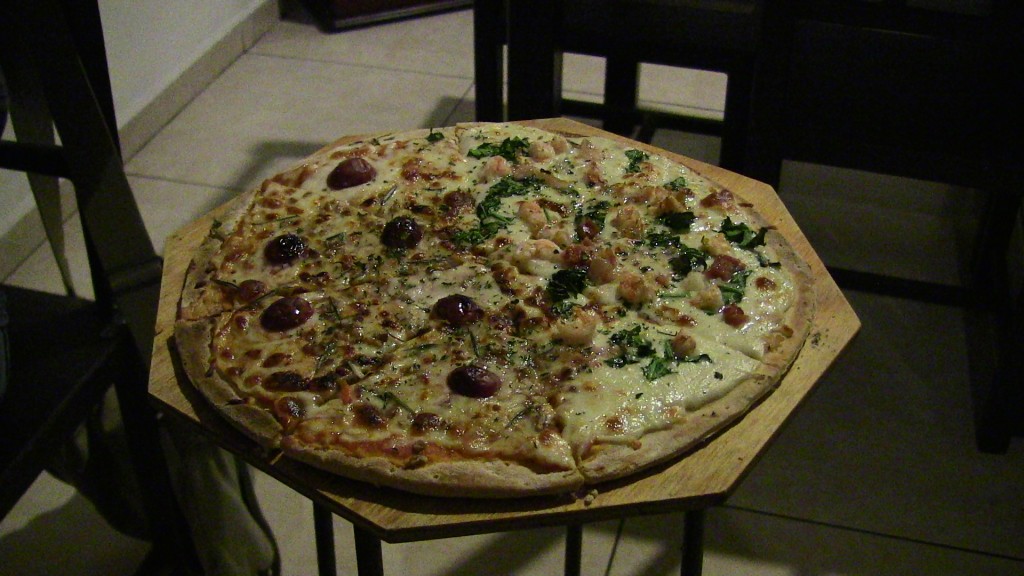 They have over two dozen pizzas to choose from, over two dozen pastas to choose from (with or without cream, for those who like dry pasta dishes), as well as several different salads…plus you can make your own combinations of pizza or pasta. On top of that, they also have several "classic" pizzas, such as the Margarita, a simple mushroom pizza, salami pizza, pepperoni or a Hawaiian.
But seriously, if you are going to sit down at a gourmet restaurant and enjoy a slice of pie, why would you settle for the tired, old "classics" when you could have something specially designed by the house chef?
Everything is prepared in-house, but it's not simply the food that makes this restaurant unique. A lot of time and passion has gone into creating the perfect atmosphere for the restaurant, and there are a number of classic, old-fashioned and antique decorations that give Assaggiare's a "homey" feel.
Such as the antique telephone that they use to take orders. Or the old-fashioned sewing machine in the corner, the heavy clothing irons that once adorned stove-tops, the paintings on the wall, the shutters and the clock, and beyond.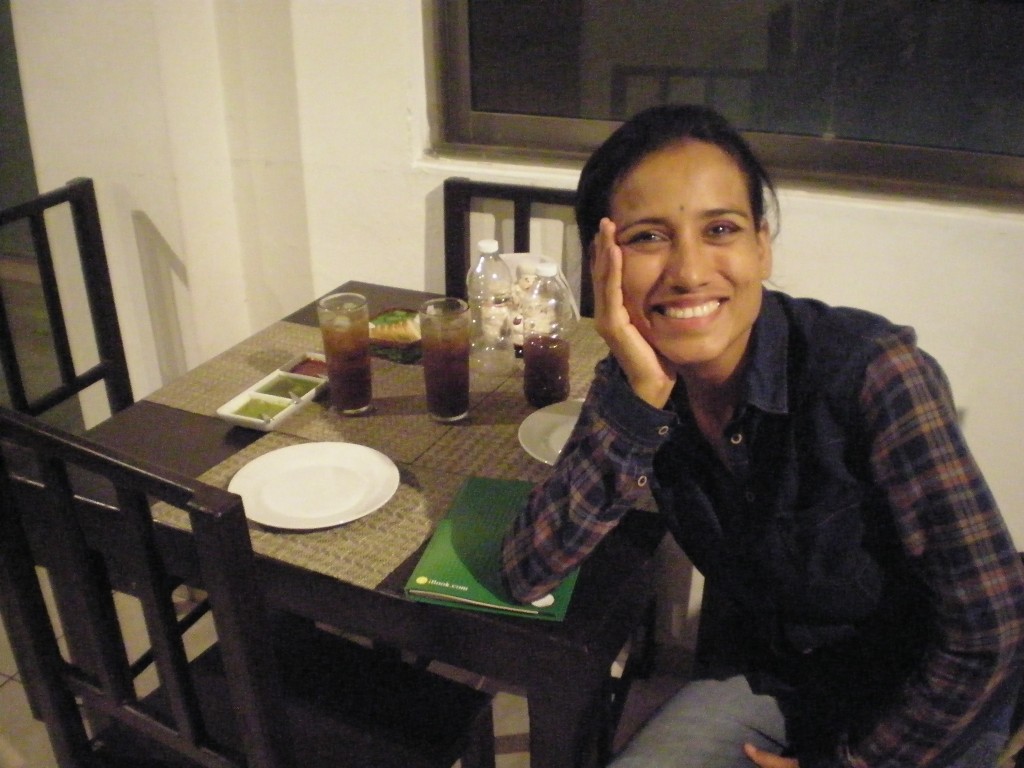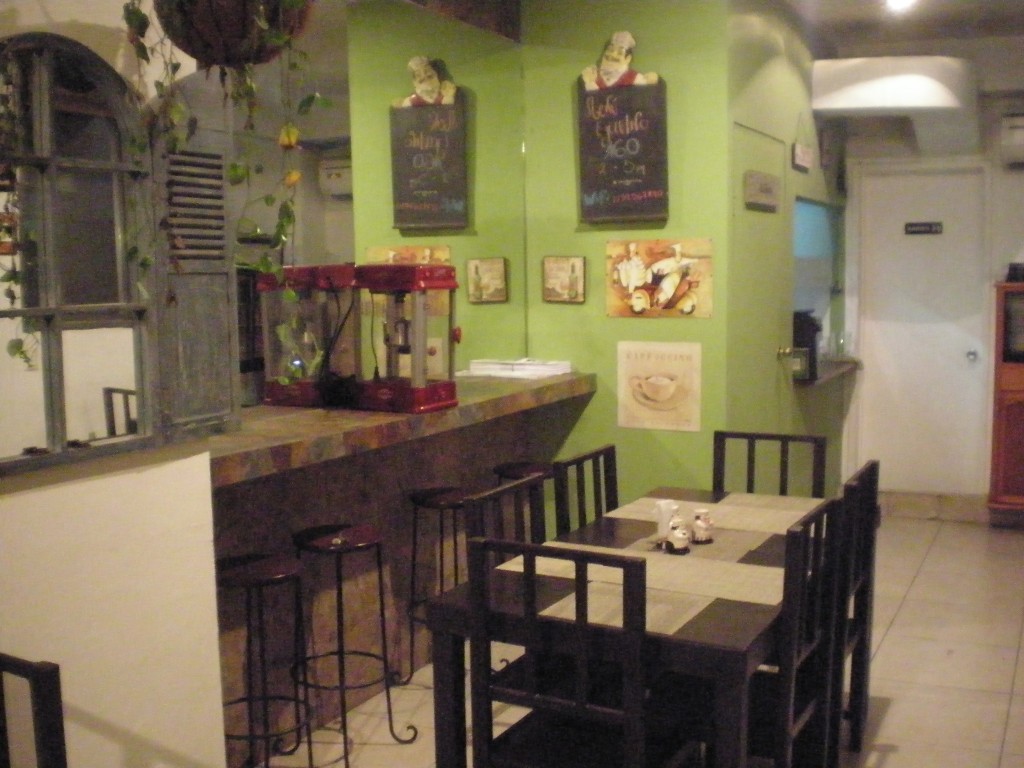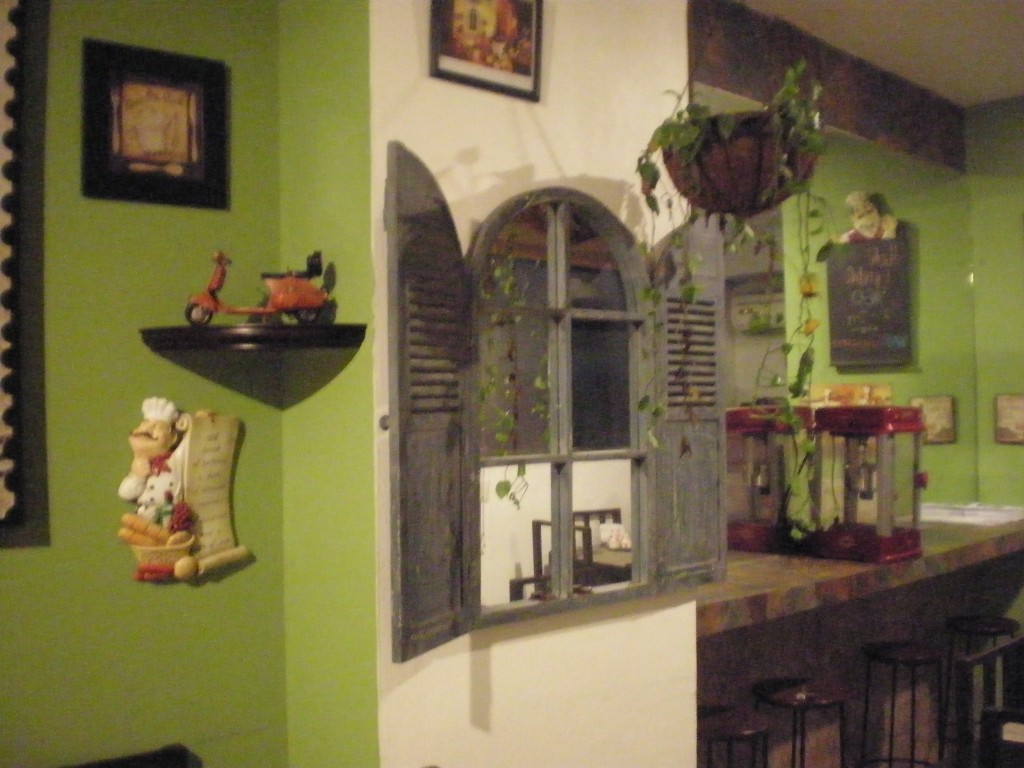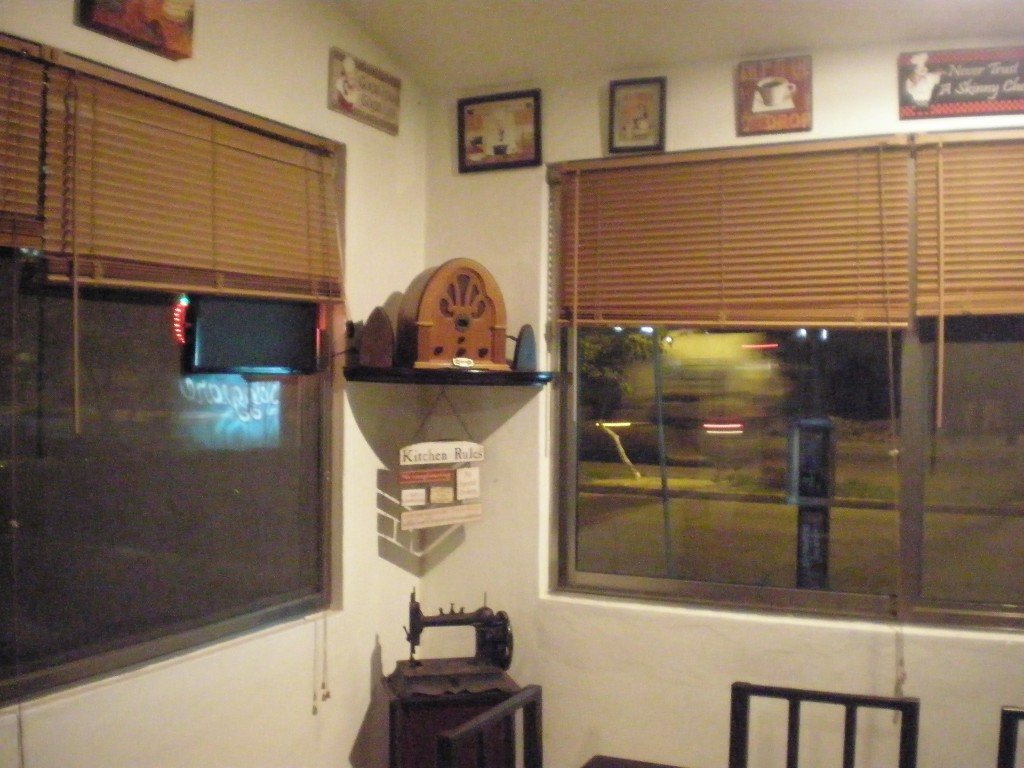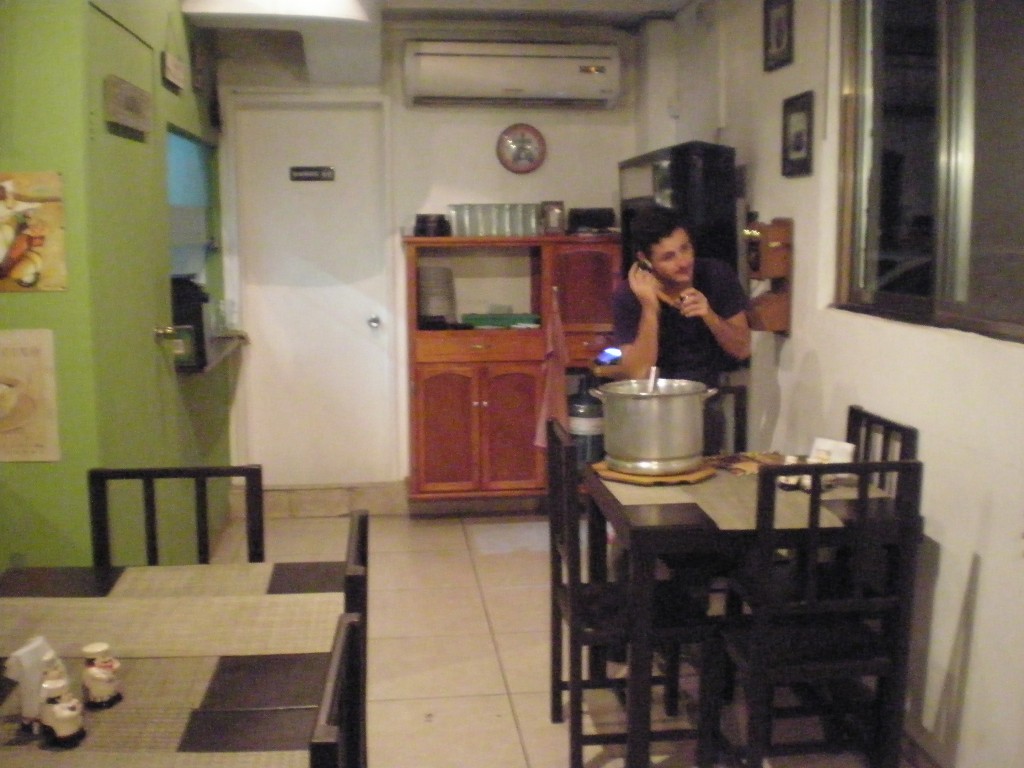 On top of all that, you can tell this is a passion-driven restaurant by the simple fact that Miguel does most of the work himself. He does employ a friend of his, and his mother helps out, but he's the primary chef, the primary delivery guy who heads out on the scooter, as well as the one making the majority of purchases at the local markets. So if you are one of those who, like us, appreciate supporting local businesses (and thus living like a local), this place should definitely be on your radar.
For more information you can check out their Facebook page, which is regularly updated with discounts, menu items, photos of their food and beyond. They are open every day from 2 p.m. until 11 p.m., and they do offer delivery services (although within reason; they won't make a delivery to the Hotel Zone, for example, and if you are on the far north or south end of the city and only want to order a small salad or pizza it's not really worth their time and the gas for the scooter to make such a delivery).
But in our opinion, you should visit and take in the atmosphere, as well as enjoy a pizza that is hot, fresh and prepared with passion. Check out our video below, and consider visiting Assaggiare the next time you are in the mood for some gourmet Italian pasta or pizza!
For more Mexico-specific posts, don't forget to check out:
If you are looking for more information on Cancun or Mexico in general, you can pick up our Live Like a Local guide for the city, packed with other restaurant recommendations, apartment and condo referrals, tips on navigating the public transportation system, local negotiation tips and strategies, market and discount day overviews and more!

With over 1,500 copies sold, our flagship 568-page eBook is what started it all. Learn how to travel the world like I do: without a budget, with no plans, funded completely by your website and online ventures.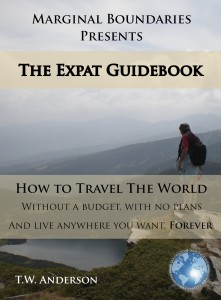 Get Your Copy Today!
Unplug from The System, cure yourself of The Greedy Bastard Syndrome, tap into your universal potential and create your own reality. Build a brand, travel the world and realize your cosmic consciousness.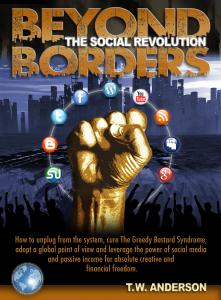 Get Your Copy Today!