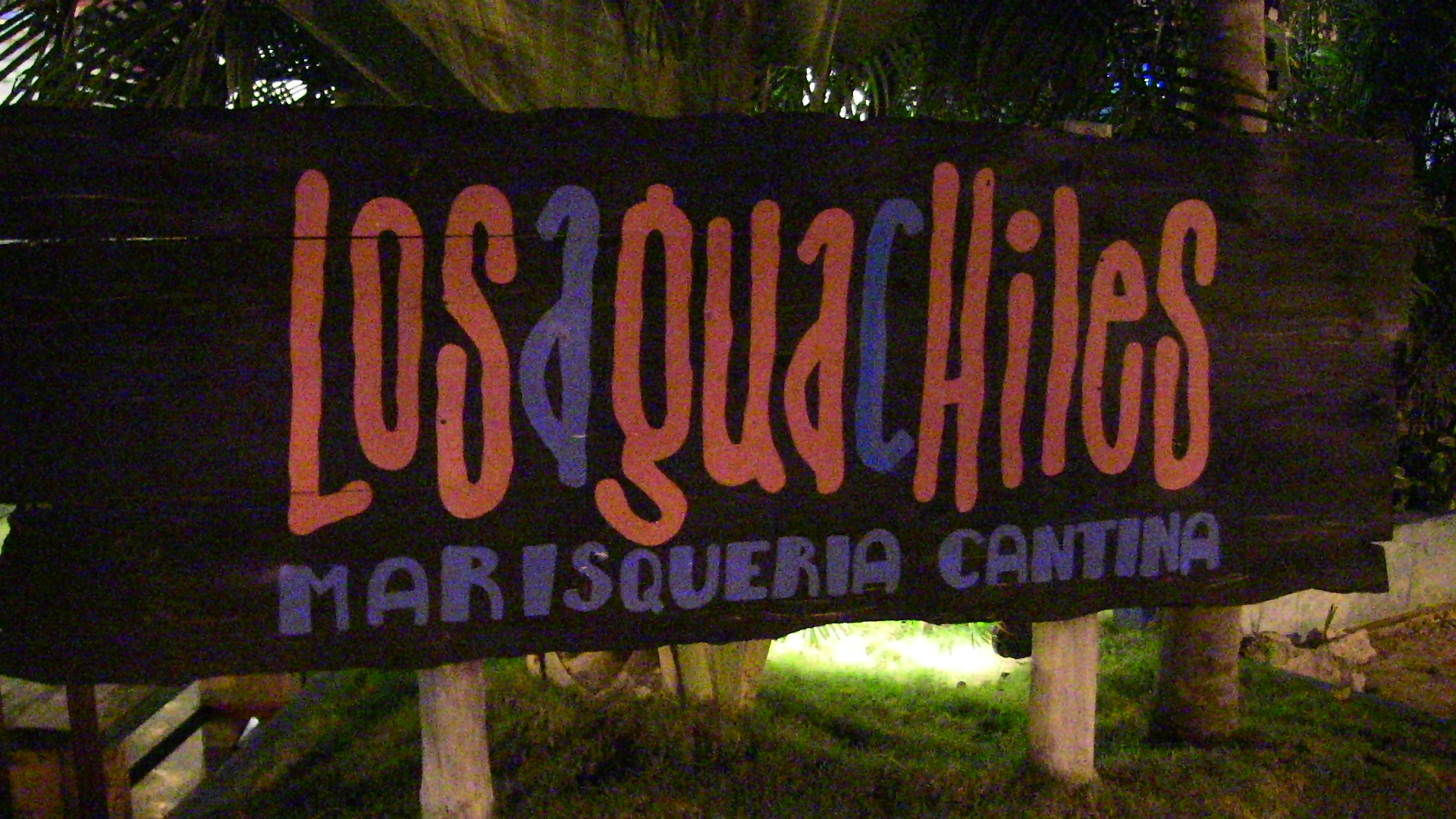 Welcome to the Tacos in Cancun series from Marginal Boundaries. We explore some of the best taquerías throughout the city, ranging from street vendors to taco stands to restaurants and delivery places. You can't visit the heart of the Mexican Caribbean without sampling some of the real food, and we're here to take you to our favorite restaurants in the heart of the Riviera Maya, far away from the Americanized Hotel Zone with its watered-down salsa, steak and hamburgers.
This week's installment focuses on one of the best marisquerias in the city, Los Aguachiles. 
Tacos are a dime a dozen no matter where you go in Cancun. Corn tortillas, flour tortillas, fresh, day-old, crunchy, soft, hot, cold, chicken, beef, steak, arrachera, pork, you name it, you can find it. However, seafood tacos are more difficult to find, especially when you get into the heartland away from the coastal regions. In Cancun, however, fresh noms straight from the ocean are par for the course, and Aguachiles is one of those places you can always find a good eat when you need one.
Los Aguachiles is a cross between a bar and a restaurant, exactly as their sign says. They also have odd hours, which vary from what their website actually states. For example, we asked if they are still open until 10 p.m. 0n weekends and the staff told us that no, they are only open until 8 p.m. Meanwhile, their Playa del Carmen branches appear to be open later (they have two in Playa, but only one in Cancun). We haven't visited the PDC versions, so we can't speak for those.
That being said, while the vibe is more of a "hang out at night and party until the staff kicks us out", with rasta music blaring and a well-stocked bar, they don't open until 1 p.m. and they close at 8, so it's pretty much a lunch-or-early-dinner place. Doesn't really matter if you have a hankering for seafood tacos, but it does put a crimp on your social outings if you are a night owl.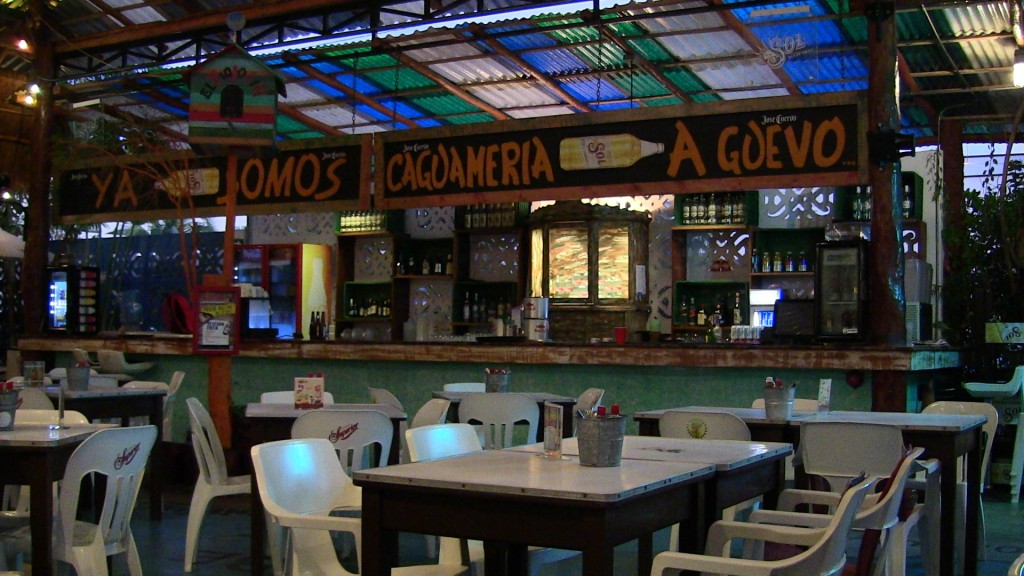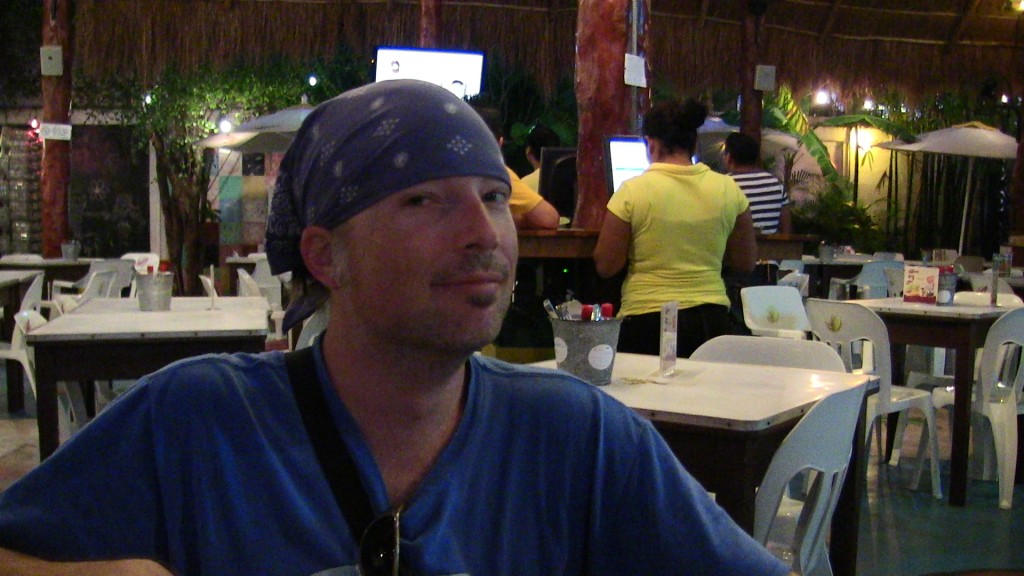 As far as the food goes, the menu is strictly seafood fare, so if you are expecting to see some beef or pork tucked away somewhere within the pages, you'll be sadly mistaken. But there's plenty of other places for you to get your piggy fix, so enjoy the chicken of the sea and get right to it!
For my money, I'd definitely recommend anything that's smoked, but that's a personal preference that I realize isn't for everyone. For this particular outing, I had a smoked tuna tostada with a smoked tuna taco smothered in cilantro salsa, while Cris had smoked salmon varieties.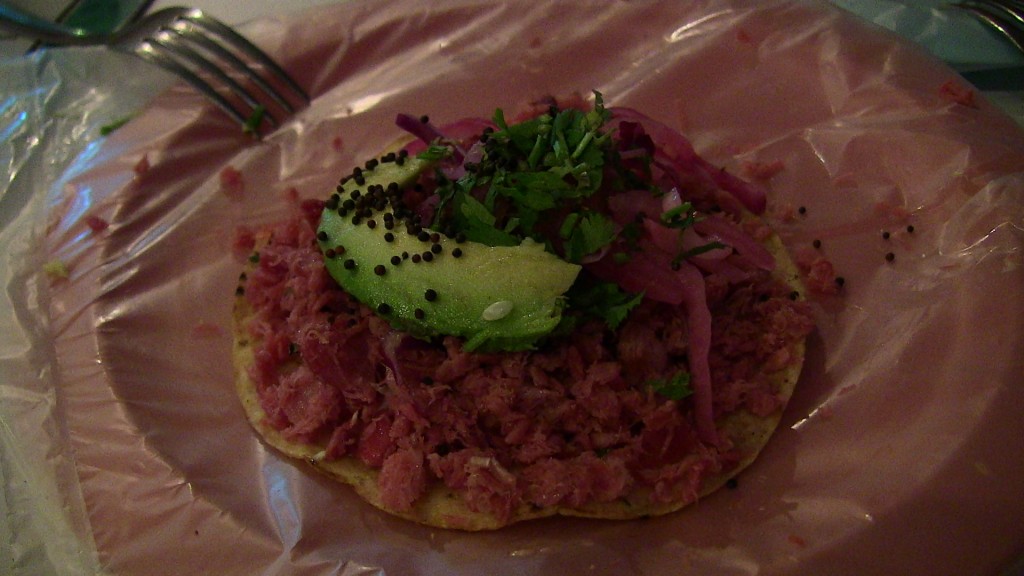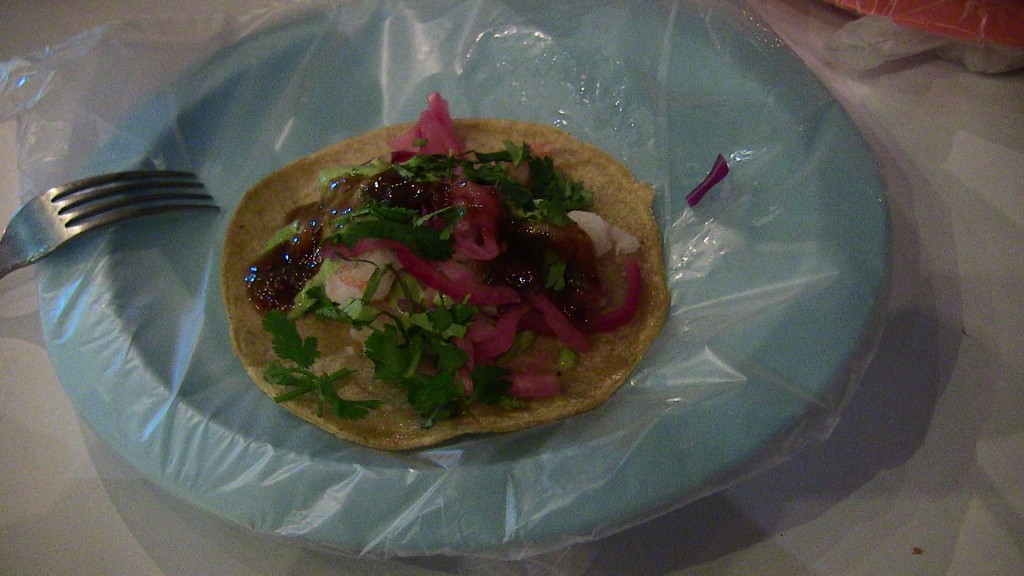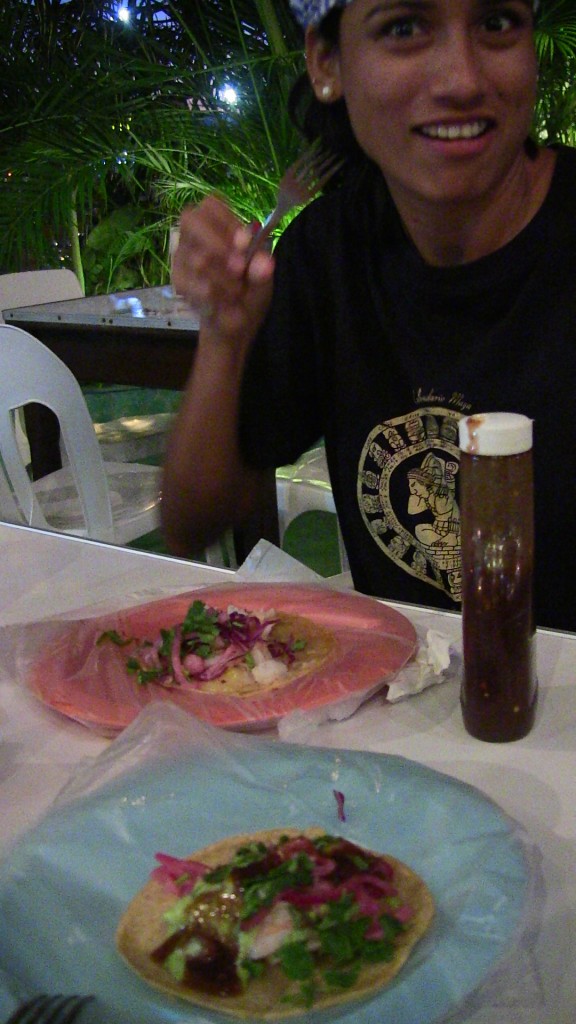 The flavor is certainly worth the visit, but there's one major issue I have with Los Aguachiles: their prices. While it's certainly worth going to just to make sure you've gotten to taste some of the best taco joints in Cancun, as far as value goes, this isn't a discount restaurant. For example, a simple Coke in a can that I can pick up for 6 pesos at a local Oxxo (and usually run 12-15 pesos in other restaurants) cost us a whopping 24 pesos, and the tacos cost 22 pesos per (two dollars, basically), while the tostadas run around 33 pesos (basically three dollars) per.
That being said, the salsas they have on the tables almost make up for the price shafting. They've got several varieties: a cilantro cream, a tamarindo salsa, the traditional jalapeño, and a smoky chile árbol. And. They. Are. Frakin'. Delicious. Enough that you'll quite possibly find yourself filling a spoon up just to get some more of their nomilicious juice smothered over your tongue.
All in all, Los Aguachiles is certainly up there as one of the better places to get tacos in Cancun, but the prices (in my opinion) almost outweigh the salsa and the food. While we aren't necessarily budget travelers, I know a lot of our readers are…and this place doesn't fall into the budget category. For more information, you can visit their website at http://losaguachiles.mx/.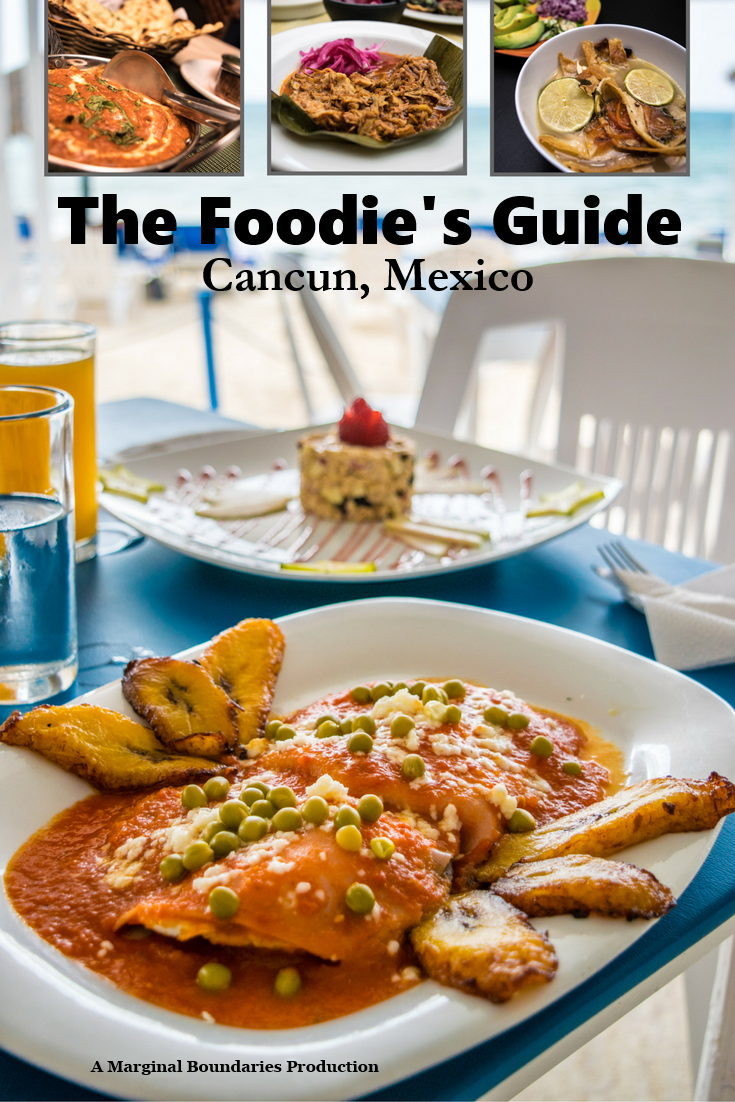 Don't Go Hungry!
For more Mexico-specific posts, don't forget to check out:
Follow along our Instagram, or our Facebook page. And don't forget, you can head on over to our Cancun page for more information on life on the ground, or pick up a copy of our best-selling Cancun travel guide (on sale since 2011!)