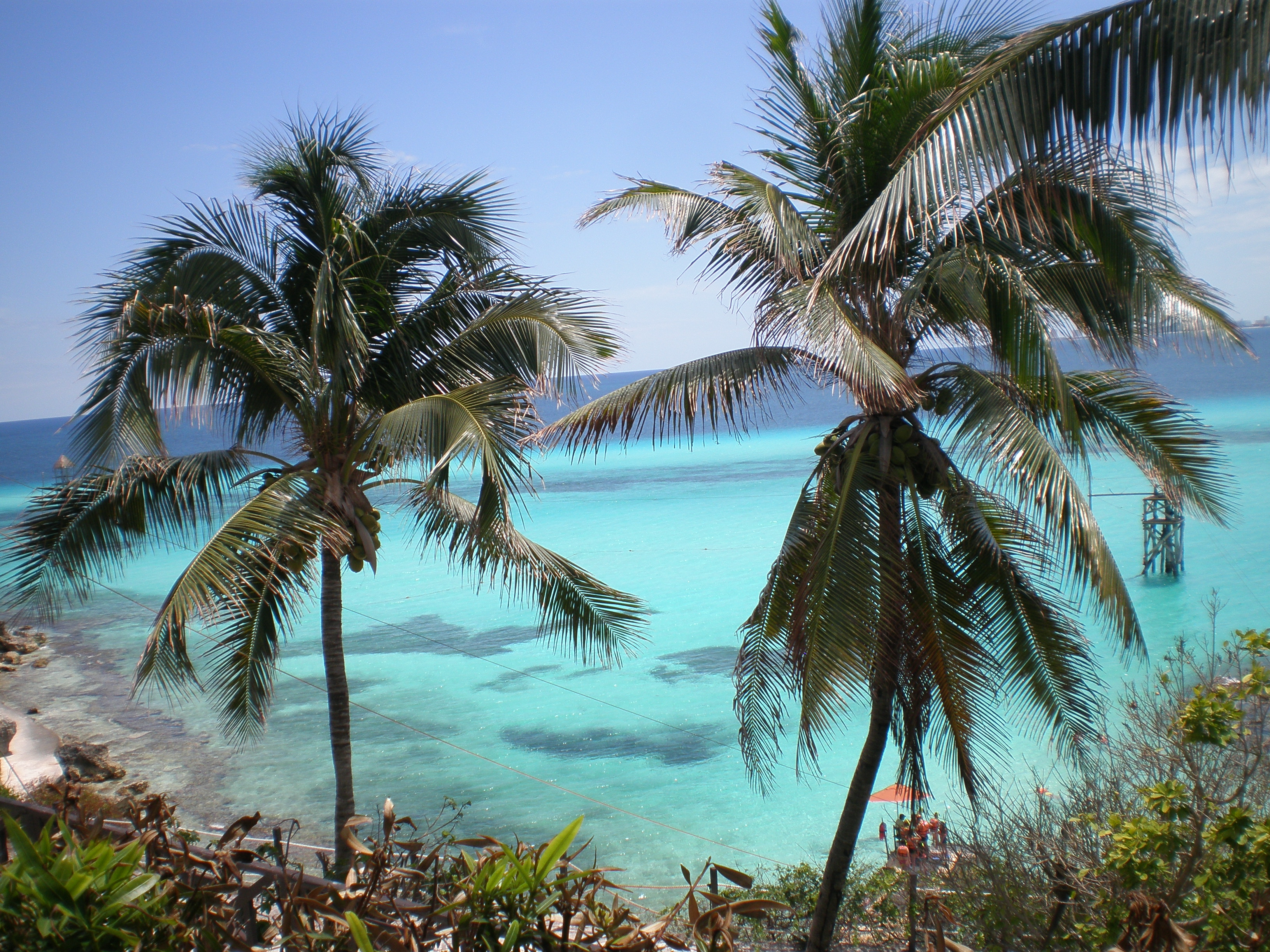 While it's covered in greater detail within our Live Like a Local immersion guide for the city, it's a question that comes up on a regular basis at our social media outlets as well as in emails. How much does it cost to live in Cancun?
The answer always surprises people, because many of them just don't realize how cheap you can get by when living in Mexico, much less have access to the exact same amenities and creature comforts  you have while living in a so-called "developed" country where the costs are four and five times or beyond.
But don't take my word for it. Read on to find out just exactly how cheap it is to live in Cancun, and how Cris and I manage to keep ourselves living the good life without spending out of our noses. All costs are as of 2013.
Cost to Rent in Cancun
It all starts with our rental rates. I should note that we actually plan on buying property here in Mexico sometime in 2014 for a semi-permanent base of operations, but we presently still rent because we are, after all, digital nomads. Plus we have to have the flexibility to change locations based upon the size of our Destination Freedom brand boot camp groups.
Note that I am talking about fully furnished accommodations in this particular post. Anything that you rent without furniture will be significantly less. But for those of us on the nomad circuit, we don't want unfurnished; we need something that is fully kitted out and ready for us to show up with our laptops and our clothing.
As a general rule, you can rent a studio apartment for between $300 and $400 USD per month. It depends on the dollar to peso value and the time of the year. Two bedroom places range in the $400 to $600 per month range, while anything three to four bedrooms will run you between $600 and $800 per month. These costs include your utilities as well as your creature comforts, such as air conditioning, cable television and high-speed Internet.
The current place we are renting (as of this writing) where we've been since the beginning of 2013, costs us around  $550 to $600  per month depending on the exchange rate. It's a two-bedroom, one-bathroom apartment in Centro, and that price includes gas, electric, water, cable television and a 10 MB cable Internet connection. Fully furnished. Beds, sheets, dishes, fridge, stove, couches, kitchen table, microwave, you name it.
If you want to live in the Hotel Zone with access to the beach, expect to spend $2,000 a month or more for anything over two bedrooms. Studios up to the two bedroom option will cost you between $1,000 and $2,000 per month. Not worth it when you can live in Centro and be at the beach in a mere 20 minutes via bus and save yourself thousands of dollars per month, in our opinion.
If you want to rent unfurnished places you can knock between 30 to 50 percent off the listed prices here.
Don't forget, if you need help finding accommodations in The Riviera Maya, Cristina has a property-finder service where she uses her native language skills and boots-on-the-ground local knowledge to get you the best rates for your stay.
As far as property costs go for purchasing homes in Cancun, you can read this newsletter for more behind-the-scenes information. Don't forget to sign up in the upper left if you enjoy what you see! We put out that type of information several times per week for subscribers, and it's absolutely free.
Cost of Groceries in Cancun
This is another area where you can save thousands of dollars compared to the United States. I covered this in a post last year titled How to Save More Than $5,000 A Year On Groceries Living Abroad. The same rules apply even in 2013.
While the average grocery bill per U.S. American is $6,500 per year (according to the Department of Labor as reported by TLC ), in Mexico you can eat like a king on mere $1,000 per year, per person in comparison. That's $5,500 savings per year, and yet we are eating the exact same foods that the average person in the U.S. is eating and has access to…it's just that we are purchasing things in a country where we aren't charged an arm and a leg for food.
Just check out the following video where I show the tickets for my grocery bill on tomatoes, mangos, papayas and onions…when you utilize local prices and market days you can get all of your produce for pennies. One kilo of tomatoes for around 25 cents USD. A kilo of onions for 30 cents. A kilo of potatoes for 30 cents. You can go to the local market and pick up fresh fish direct from the ocean for pennies per kilo. I picked up four pounds of chicken hearts and livers at Market 23, fresh from the kills that very morning, for a mere five dollars. 
On average, we spend about $150 to $175 per month for the two of us to eat. Now that we have Devlin in the mix (my friend and personal assistant) as of this writing, that's gone up to about $250 per month for our groceries. Whole foods and healthy living, my friends. We don't eat out very often, so we save thousands on our grocery bill per year.
Note: groceries are cheapest on discount days, discussed in greater detail in the Live Like a Local guide.
Healthcare in Mexico
If you are a resident, like myself, you have access to the universal system for between $300 and $600 per year through the  Instituto Mexicano del Seguro Social, or IMSS for short. Those minimal costs give you access to free hospital care, free dentistry, free surgeries, free unlimited prescription medication and beyond. It's their universal healthcare policy. Note that "free" doesn't necessarily mean free; you do have to pay an annual fee (the equivalent of what locals pay in taxes), but it's pennies and for most people can be considered small enough to be negligible.
But let's assume that you are a nomad and you don't have residency but instead are here on a tourist visa. Even then, the costs are ridiculously cheap. To visit a clinician, such as a private doctor that would cost you $80 to $100 in the U.S. to visit without health insurance (back in the days before Obamacare; no idea what costs are now in terms of taxes), you can walk into any doctor's office (such as those associated with Farmacia Similares) and pay a mere 35 pesos to have a doctor take care of you. That's about three USD as of 2013. Three dollars to see a doctor.
Beyond that, the average costs are 70 to 80 percent lower than what they are in the United States if you are paying out of pocket on everything. And the standards are considered just as high (if not higher!) as in the U.S. I've personally been into Hospital Galenia here in Cancun and it was like walking into a palace. Spotlessly clean, incredibly efficient, and none of the run-arounds you get back in the States.
When Dave from Nomadic Retiree was here as part of our Spring Destination Freedom retreat, he was in the dentist every week for several weeks getting root canals and other work done. He wrote about the experience in a blog post at his site, but the basic gist is that he only paid $1,500 out of pocket what would have cost him between $6,500 and $8,000 on the low end in the United States.
The Bottom Line
As a single individual, before Cristina started living with me, my total cost of living in Cancun was about $600 to $650 per month. That's food, rent, transportation, entertainment, and the occasional meal out. As of this writing it is myself, Cristina and Devlin living in the same house and I'm covering the costs for all three of us. Even so, we are usually in the $800 to $850 per month range with food and rent/utilities factored in, and if we are going out and doing a lot of beach activities or taking tours/renting a car/etc. to explore the Riviera Maya outside of Cancun we might hit $1,000 per month in costs.
There's also a million other ways that you can save as well. For example, all of the movie theaters offer a 2 x 1 day, and tickets are already cheap; the VIP cinema (leather recliners, beer, food, menu, waiters) costs around 8 dollars, while the normal theater costs between 3 and 4 dollars depending on which cinema you visit. Almost every restaurant has a 2 x 1 night, or a discount night where prices are 30 to 50 percent off. It's just the Mexican way; they live for discounts, and are an extremely frugal people.
At the end of the day, Cancun is an affordable place you can choose to set up shop as a digital nomad. It's not the most affordable in Mexico, but there are a lot of bonuses to living here, such as access to an international airport and some of the most developed sections of the country. On top of that, it's also a fairly English-friendly place to be for those of you who don't speak Spanish; it's so lax, in fact, that all of the officials working at immigration also speak English and I've seen more than one person taking care of their visa paperwork without speaking a word of Spanish.
All in all, there's a lot of reasons why it's a great place and really none that I can think of as to why you wouldn't want to be here. Mainland Cancun is a quiet, tranquil paradise, completely bohemian with low costs and access to all the modern creature comforts you need to run an online business. Really no downsides as far as I'm concerned.
For more Mexico-specific posts, don't forget to check out:
If you are looking for more information on Cancun or Mexico in general, you can pick up our Live Like a Local Cancun guide, packed with other restaurant recommendations, apartment and condo referrals, tips on navigating the public transportation system, local negotiation tips and strategies, market and discount day overviews and more!

[
With over 1,500 copies sold, our flagship 568-page eBook is what started it all. Learn how to travel the world like I do: without a budget, with no plans, funded completely by your website and online ventures.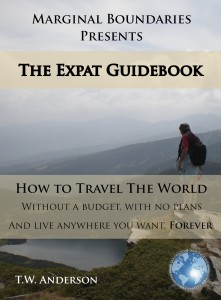 Get Your Copy Today!
Unplug from The System, cure yourself of The Greedy Bastard Syndrome, tap into your universal potential and create your own reality. Build a brand, travel the world and realize your cosmic consciousness.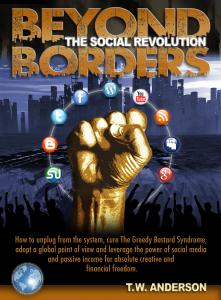 Get Your Copy Today!