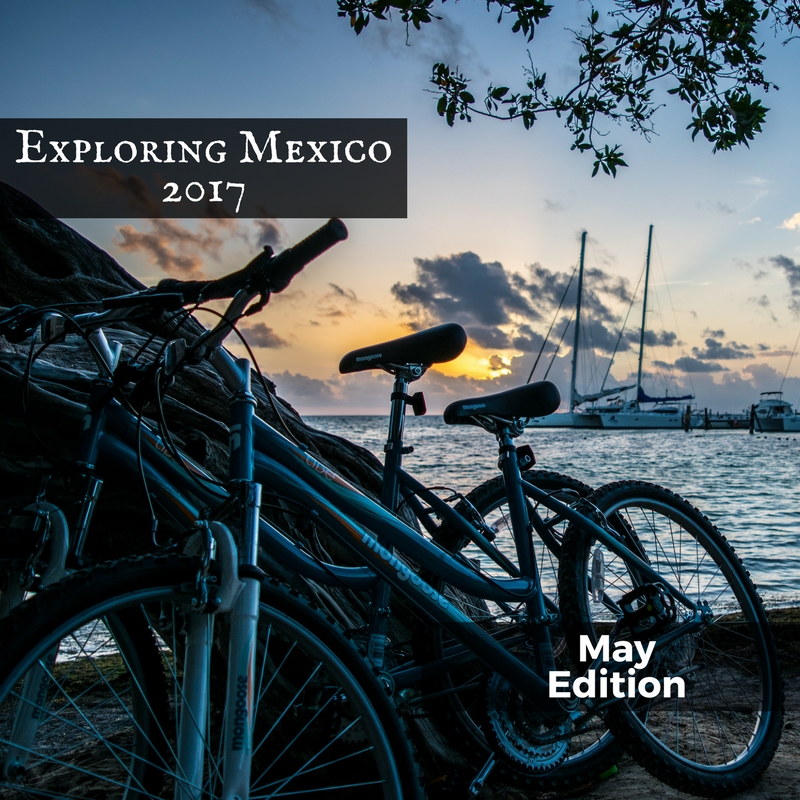 Is it really already time for the May edition of this series? Time truly does fly when you're having fun…
Last month saw us mostly buckled down ahead of our appearance at the TBEX North America convention in Huntsville, Alabama where we were on-site presenting on brand building & marketing via social media, but Cris and I still managed to get some local exploration done while we were out and about. Let's recap!
If you want to keep up-to-date with us in between these monthly entries, follow along our Instagram, or our Facebook page. And don't forget, you can head on over to our Cancun page for more information on life on the ground, or pick up a copy of our best-selling Cancun travel guide (on sale since 2011!)
More Street Art in Cancun
We've done some initial filming for the second part in our Street Art in Cancun series. There's a few more murals we want to get shots of over the coming weeks as we have spare time, and we're hoping that we can get the second video up for you guys by the end of May. In the meantime, this most recent set of photos we took was from up north along Avenida Bonampak, towards Lopez Portillo.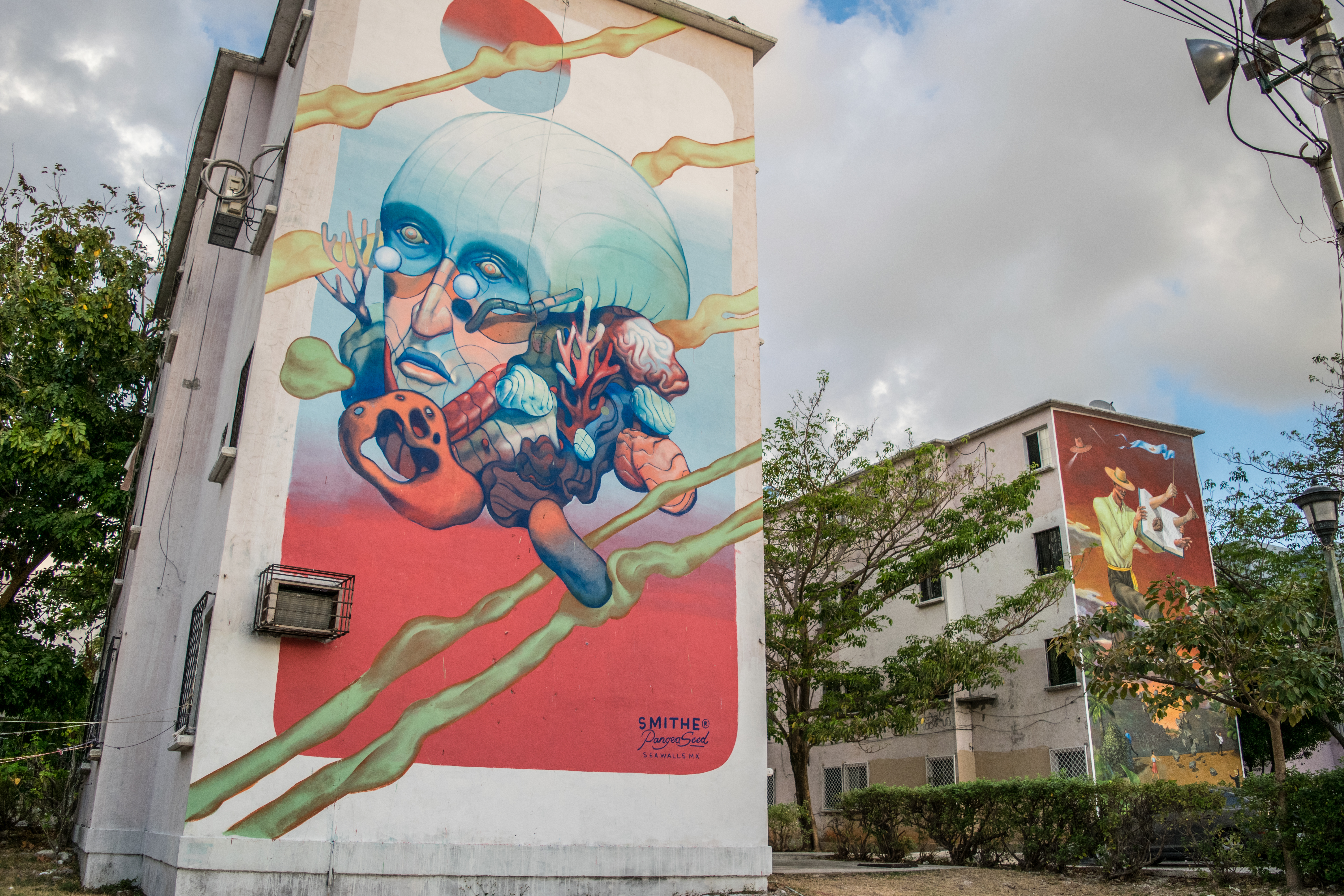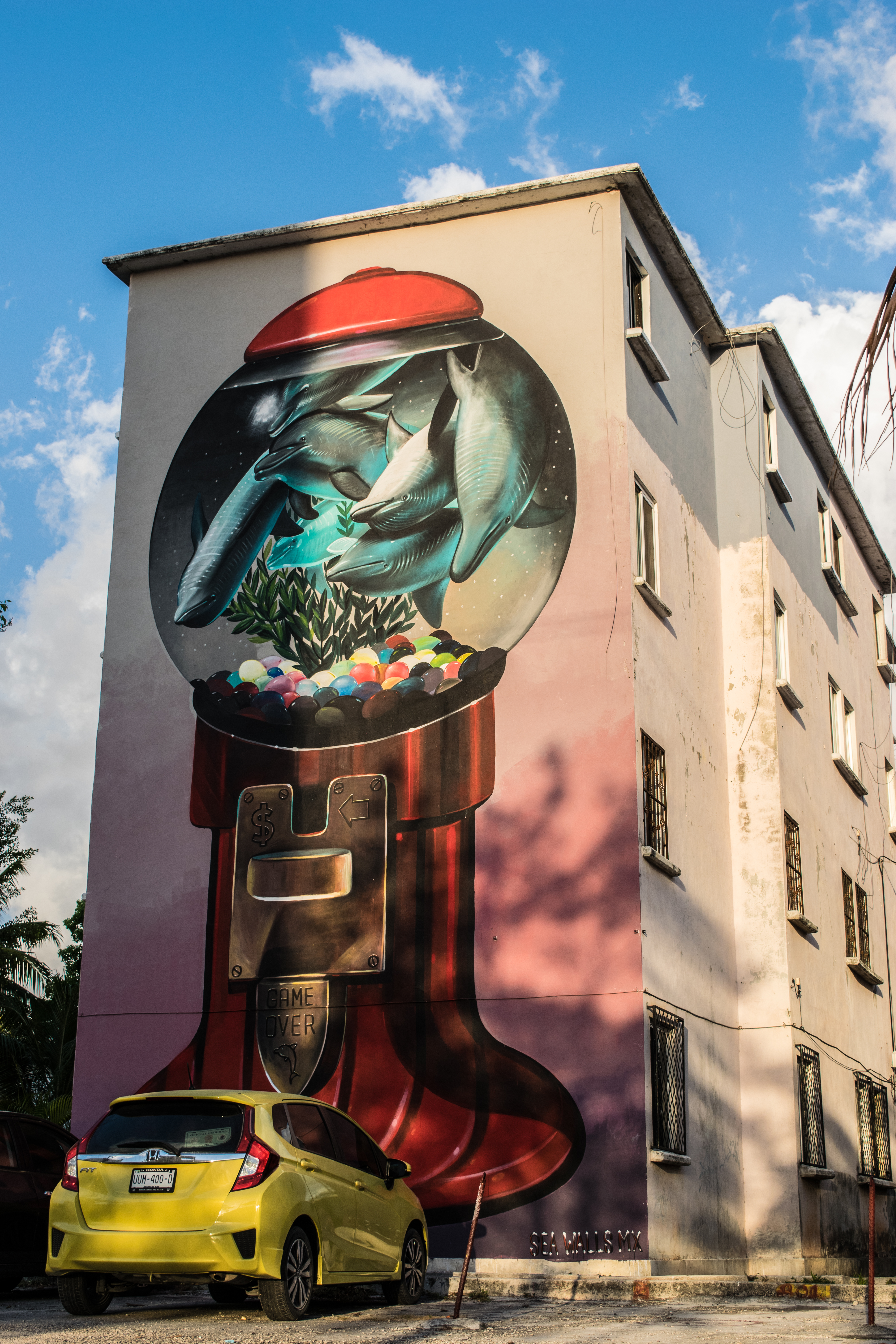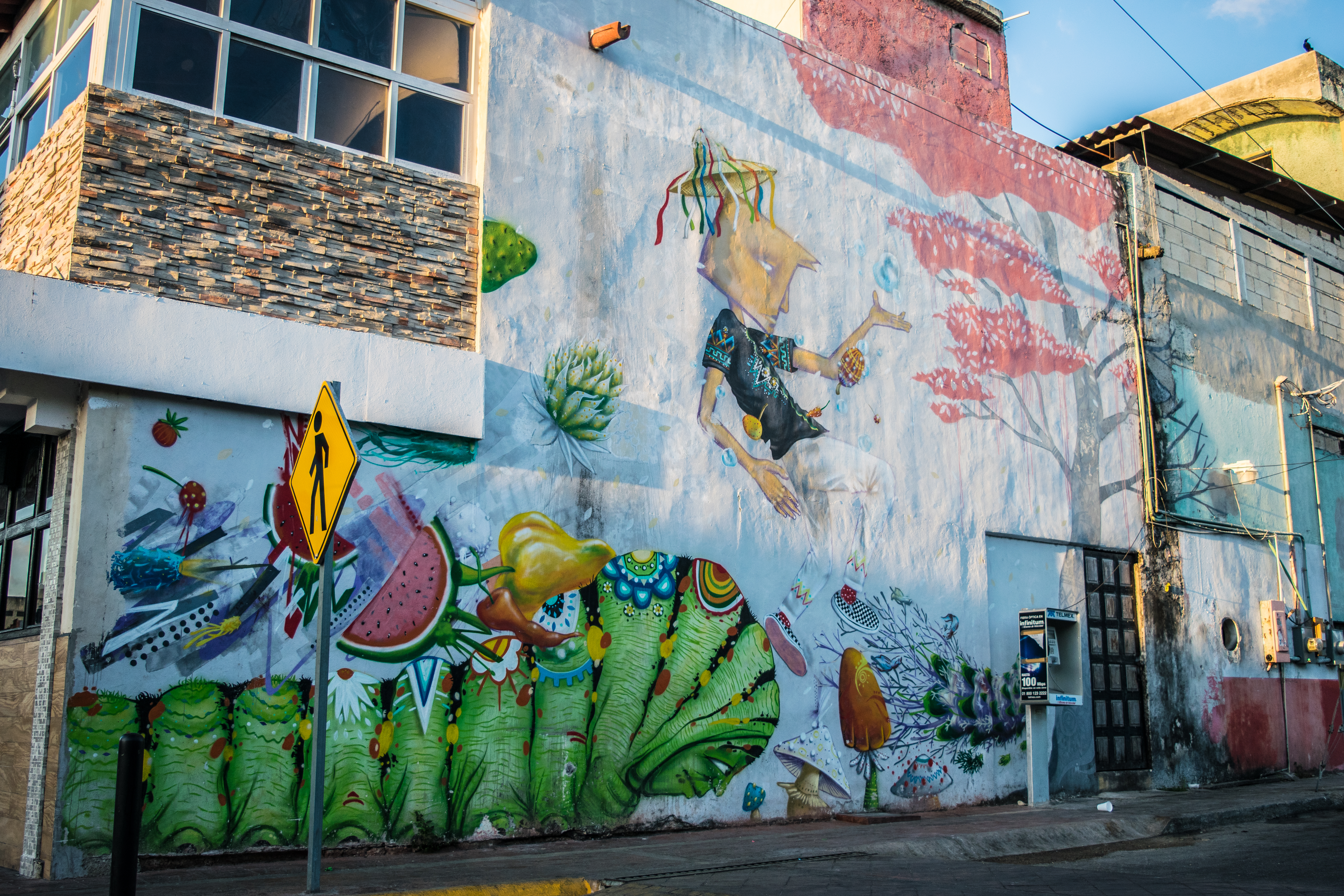 Sunrise at Playa las Perlas
Playa las Perlas has rapidly become one of our favorite beaches in Cancun along our 2-3 times weekly bike route. We've been heading out in the early morning hours before it gets too hot. It's the first beach on our route, and now that they've cleaned it up, it's a nice waypoint for our exploration deeper into the Hotel Zone on the mornings when we're feeling up to it.
We got lucky on one of our trips around Easter time, and caught a local baptism taking place at sunrise out over the beach. Spectacular.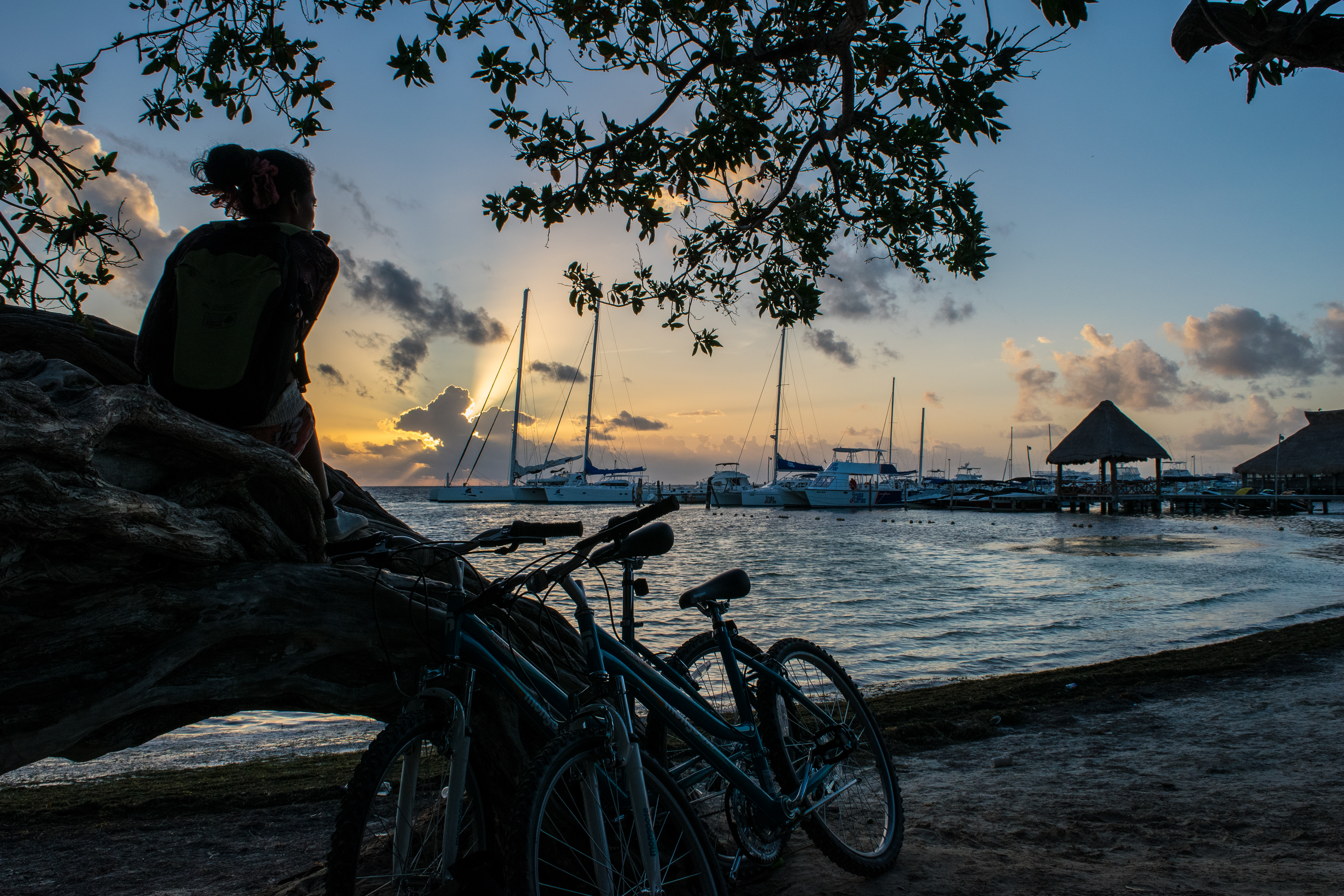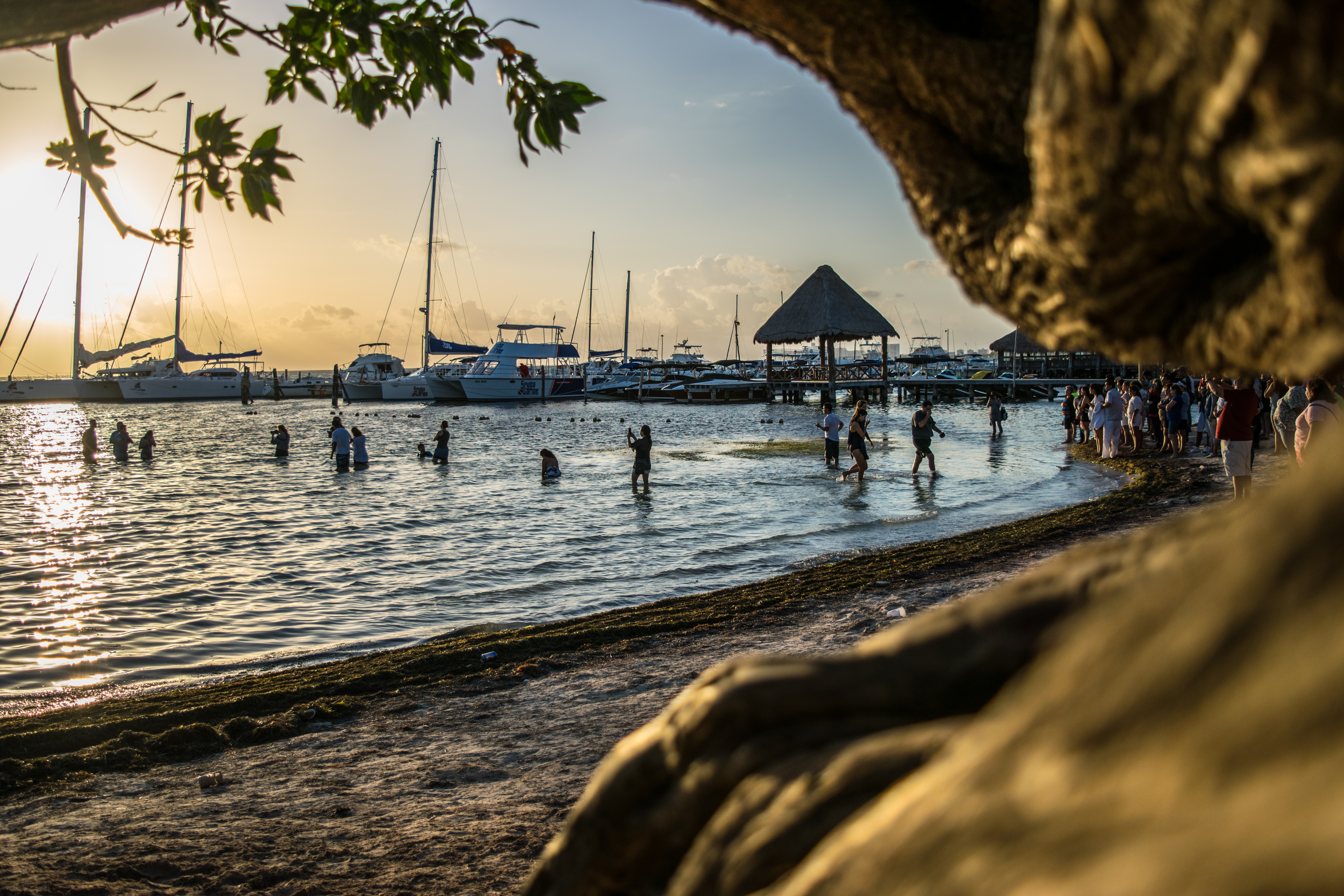 Kite Building at Playa Langosta
Cris keeps her eyes peeled for local events here in Cancun, and she let me know that one of the local school organizations was putting together a kite-building festival on the beach for some of the local kids and families.
We had the time, so we headed out to see what kind of pictures and videos we could get. Fairly low-ley event, with fun for all ages. We saw everyone from five year olds up to 80 year olds out there on the beach building and flying kites and having fun. Age is no limit!
Also, I hadn't seen anyone flying a kite in probably over a decade, so it was a pretty sweet day!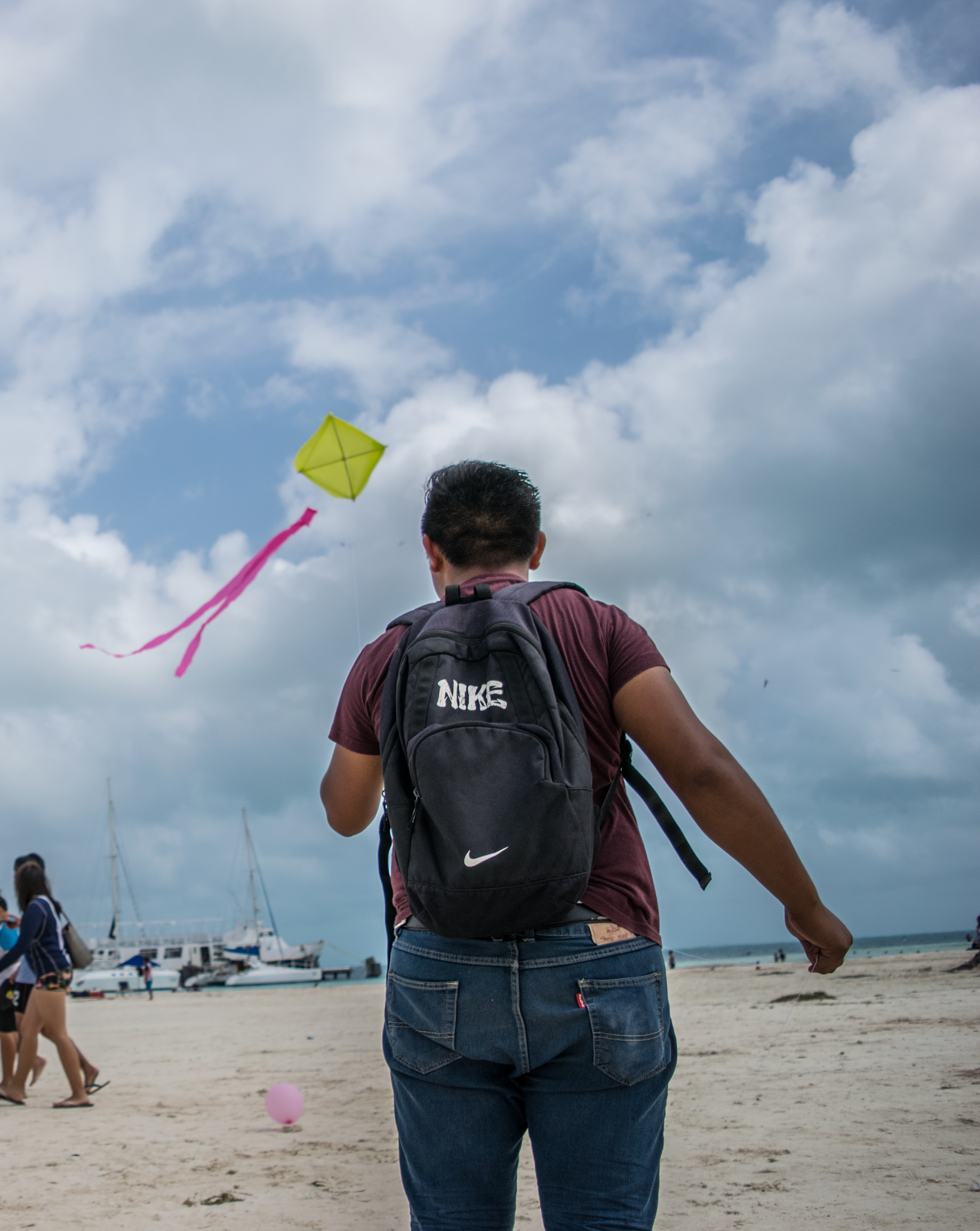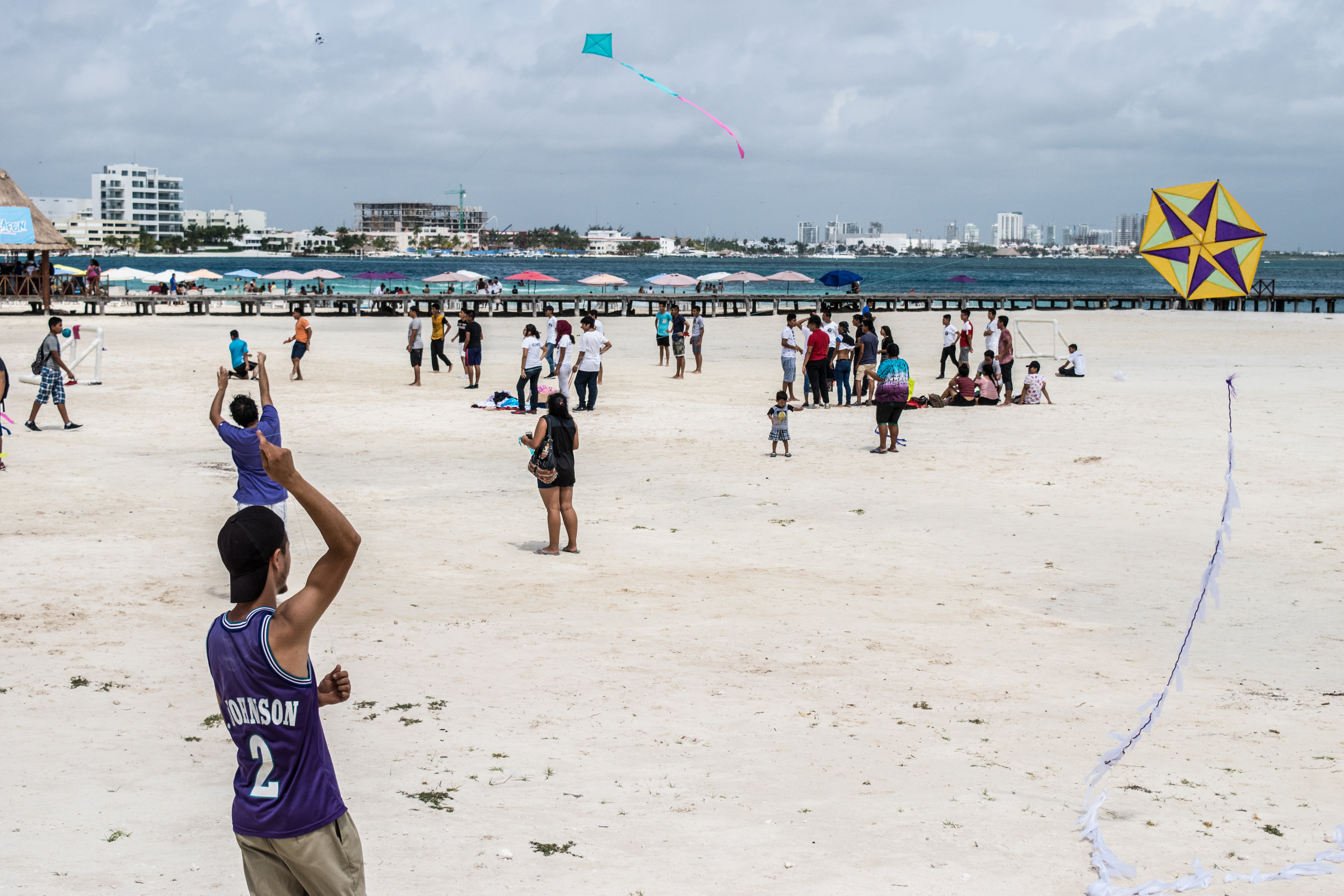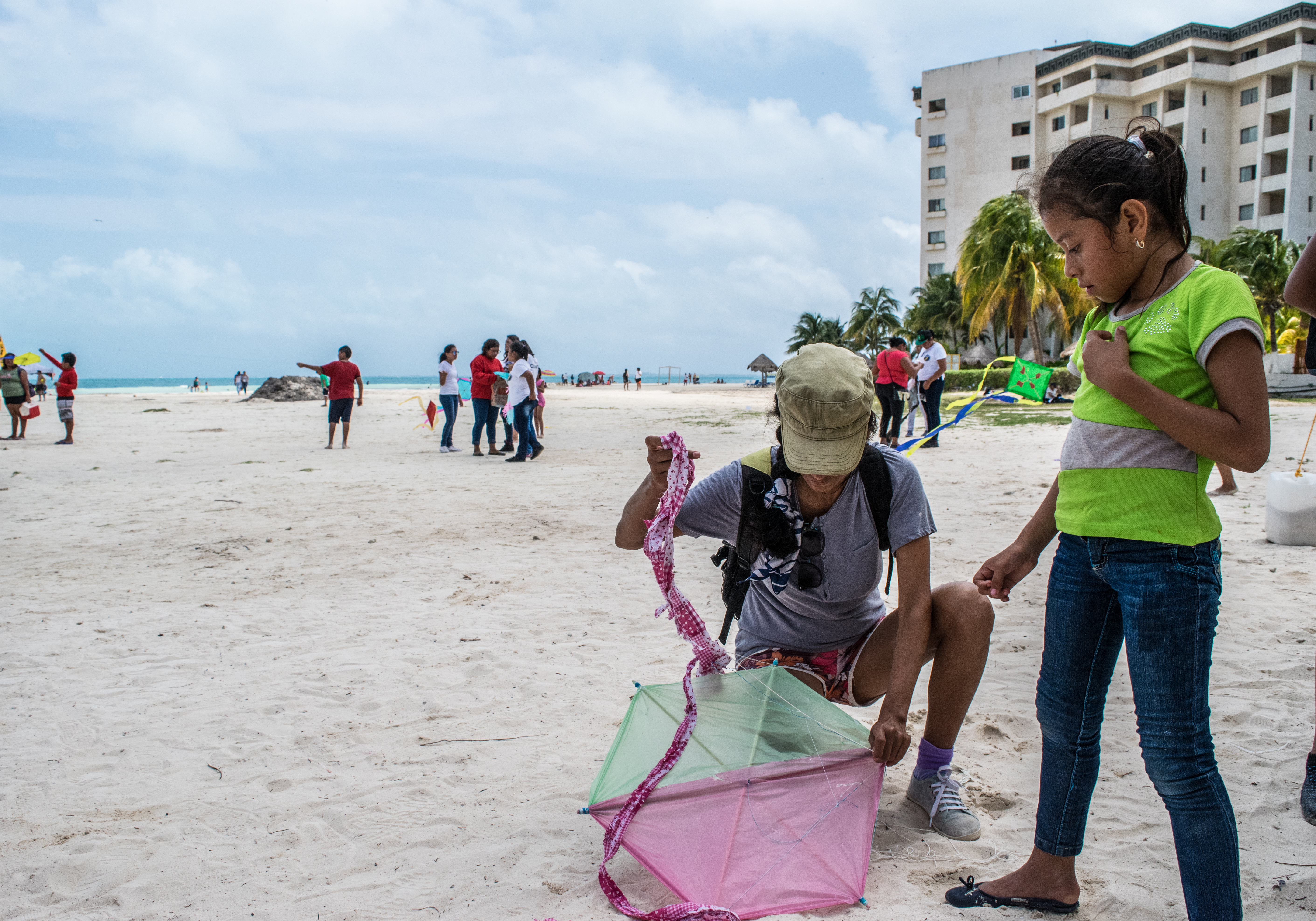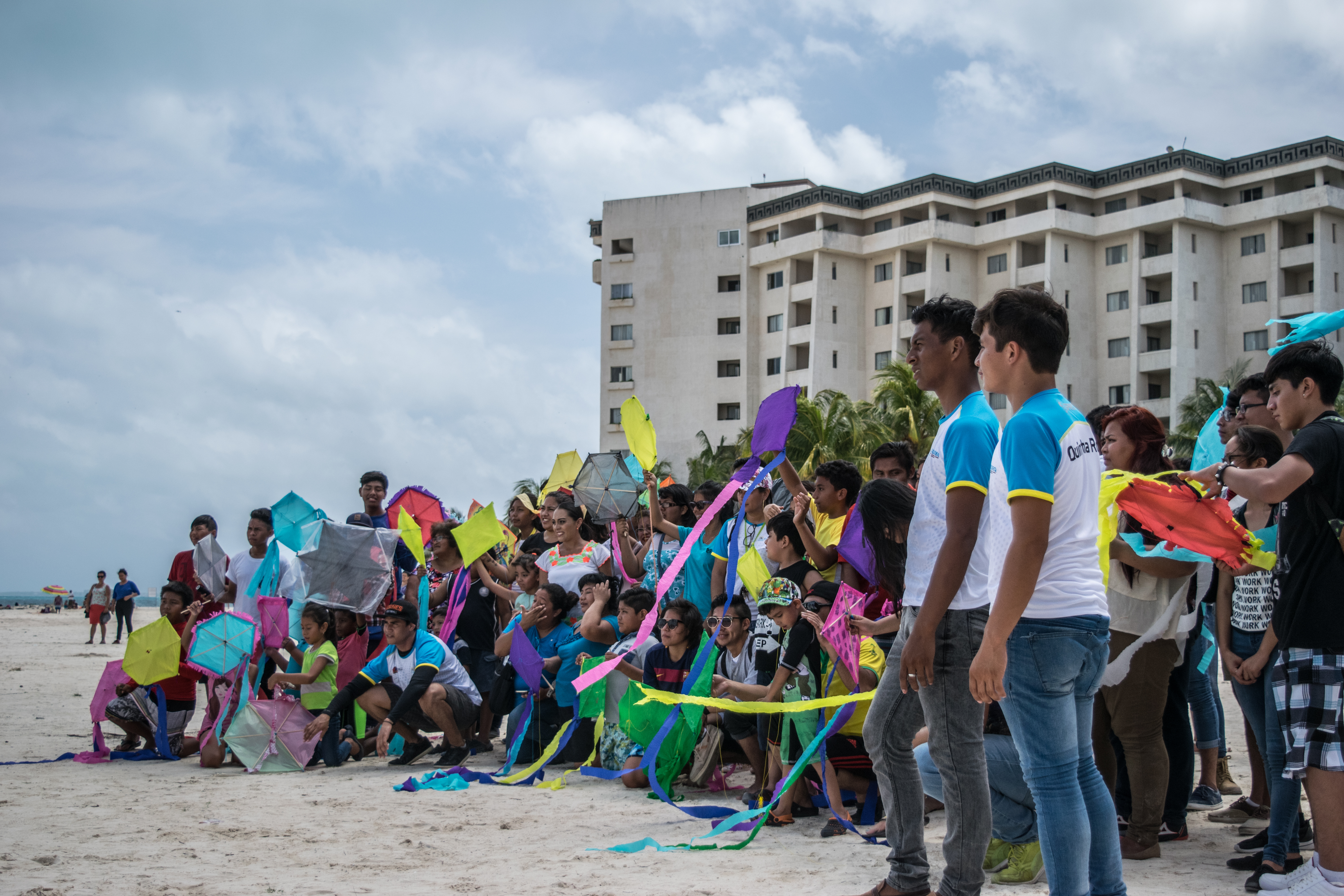 If you're looking for more information on traveling to Cancun, here's a few of our most popular resource pages built up over the past few years.
How to find an apartment in Cancun
Cancun – Beyond the Hotel Zone
Here's other entries in our Exploring Mexico series.
Exploring Puerto Morelos & Playa Marlin
Market 28, Chichen Itza, and Ruines del Rey
Ruins of Tulum, Akumal Bay, and Playa Tortugas
Street Art in Cancun, Valladolid, and Playa las Perlas
And don't forget our Cancun travel resource page, jam-packed with more than seven-year's worth of boots-on-the-ground information. Or you can go full monty and pick up a copy of our best-selling Cancun travel guide!