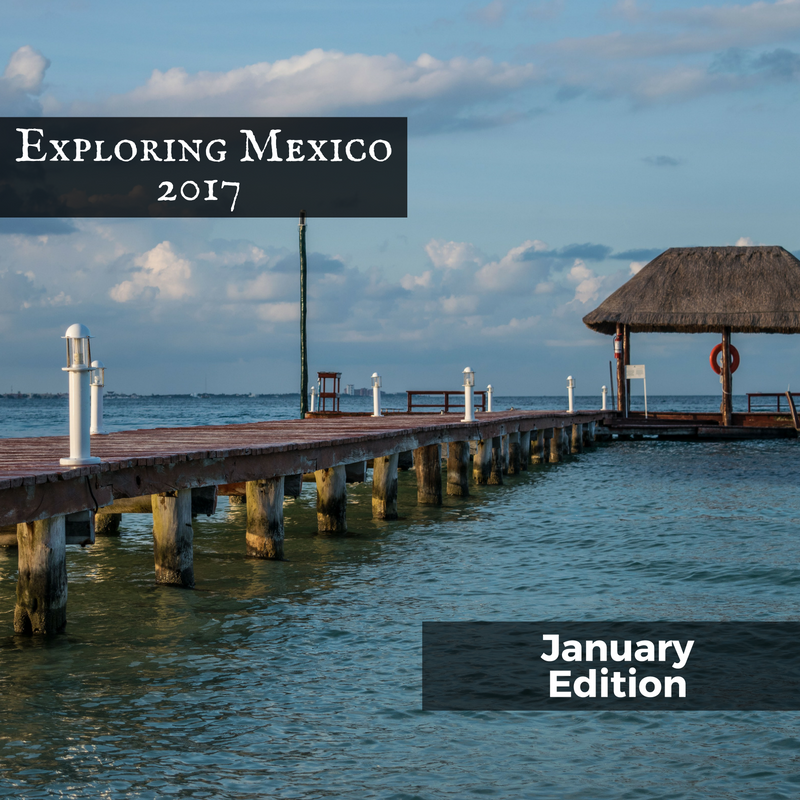 Welcome to 2017. Every month this year we will be publishing a photo essay of sorts that cover our travels in Mexico, with short descriptions of where we were when we took the shots, and what we were on-site doing. To start, we're working with some of the local sights and sounds from the months of October, November and December of 2016.
If you want to keep up-to-date with us in between these monthly entries, follow along our Instagram, or our Facebook page. And don't forget, you can head on over to our Cancun page for more information on life on the ground, or pick up a copy of our best-selling Cancun travel guide (on sale since 2011!)
2016 was a mostly land-locked year. Cris stayed busy with the Airbnb and her photography (winning 2nd place at the first photo competition she ever entered, the Yelp Food Porn 2016 event here in Cancun). I was hip-deep in my Oyster and TripAdvisor work at the start of the year, including the Puerto Vallarta trip in March. My last resorts with them were in July of the year (we finished the original quota started roughly a year prior), and Cris and I rolled right into filming the first episodes for the Foodie's Guide to Cancun, along with consulting for the Adventure Collection.
But it wasn't until around late October that we had time to actually just go somewhere for some day trips and relax a bit. One of our guests, a badass Israeli storyboard artist who is traveling around the world while working his day job, had traveled south after staying with us for a few days, and explored around the Riviera Maya before winding up in Puerto Morelos sometime later (he's actually coming back to stay for another couple of days in January as well).
We had a brief window with more guests arriving in the early evening, so we hopped on a bus and headed down to Puerto Morelos for a few hours.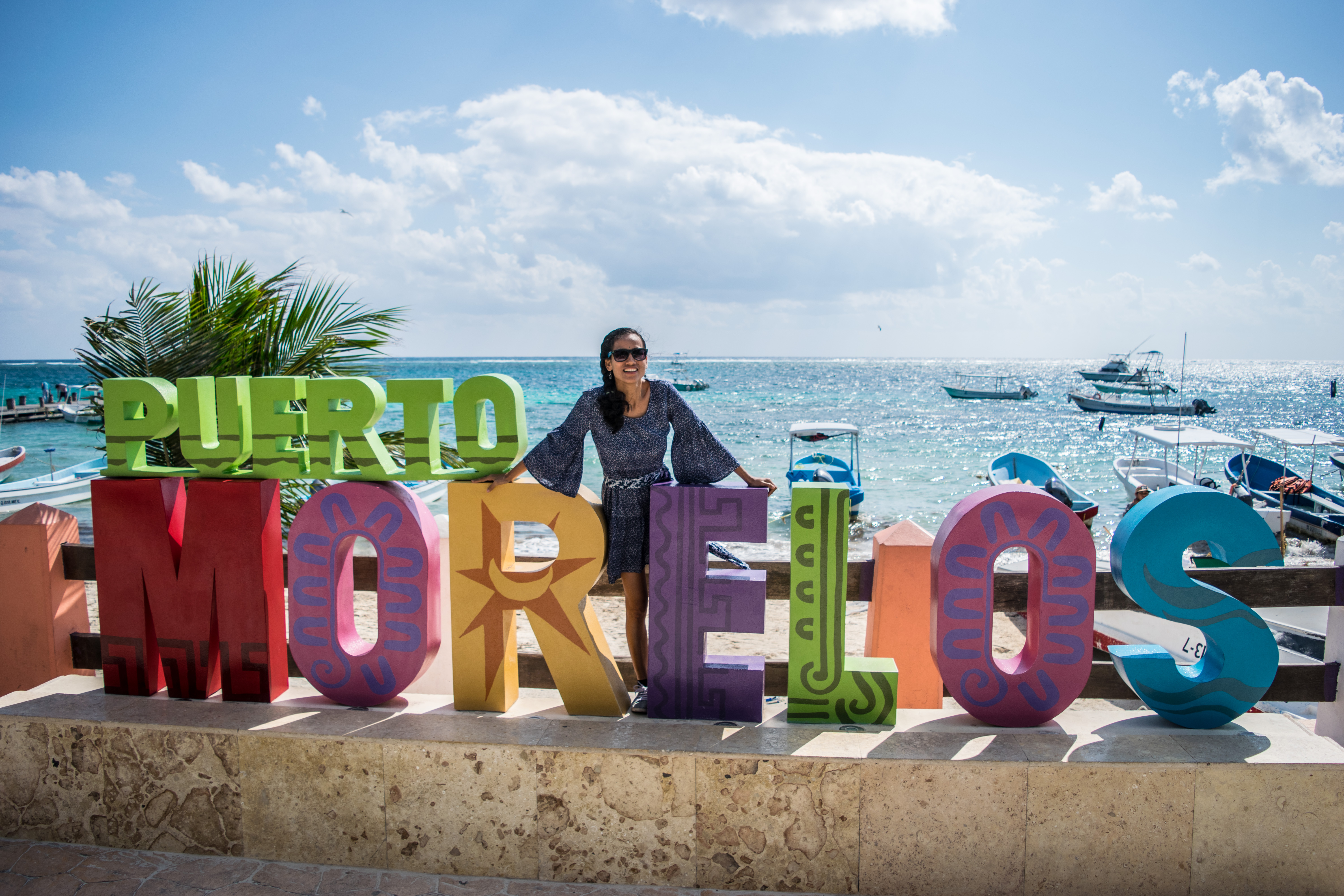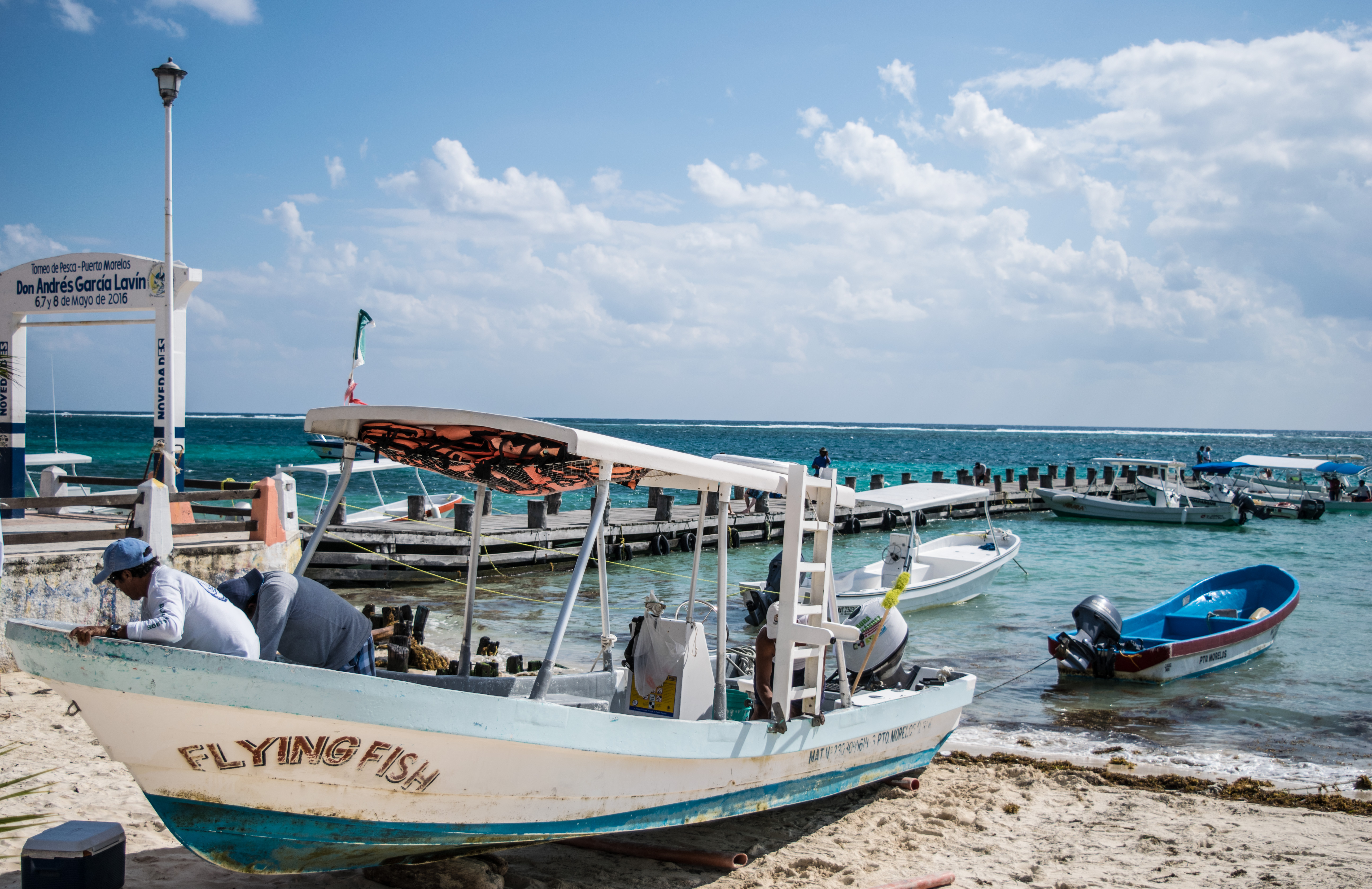 A short while later, the Day of the Dead celebrations were upon us.
We have shot several videos of the Dia de los Muertos celebrations over the years, so I wasn't compelled to do a new one this year. But we went out one night in any case so we could get some new photos and work on night photography. And of course find a reason to eat some of the food that comes into town from the other states of Mexico when the traveling festival sellers roll through, bringing local delicacies from around the country.
It was a much smaller venue this year than compared to previous years. It is always at the Parque las Palapas here in downtown Cancun, but this year it was smaller, much quieter. The economy was rough this year. It's been a relatively "slow" year compared to 2015, which was an 85% capacity year for the entire Riviera Maya. This year, it was more around 60%. Less travelers, and also less tourist dollars to spread around locally.
Still beautiful, regardless of the turnout.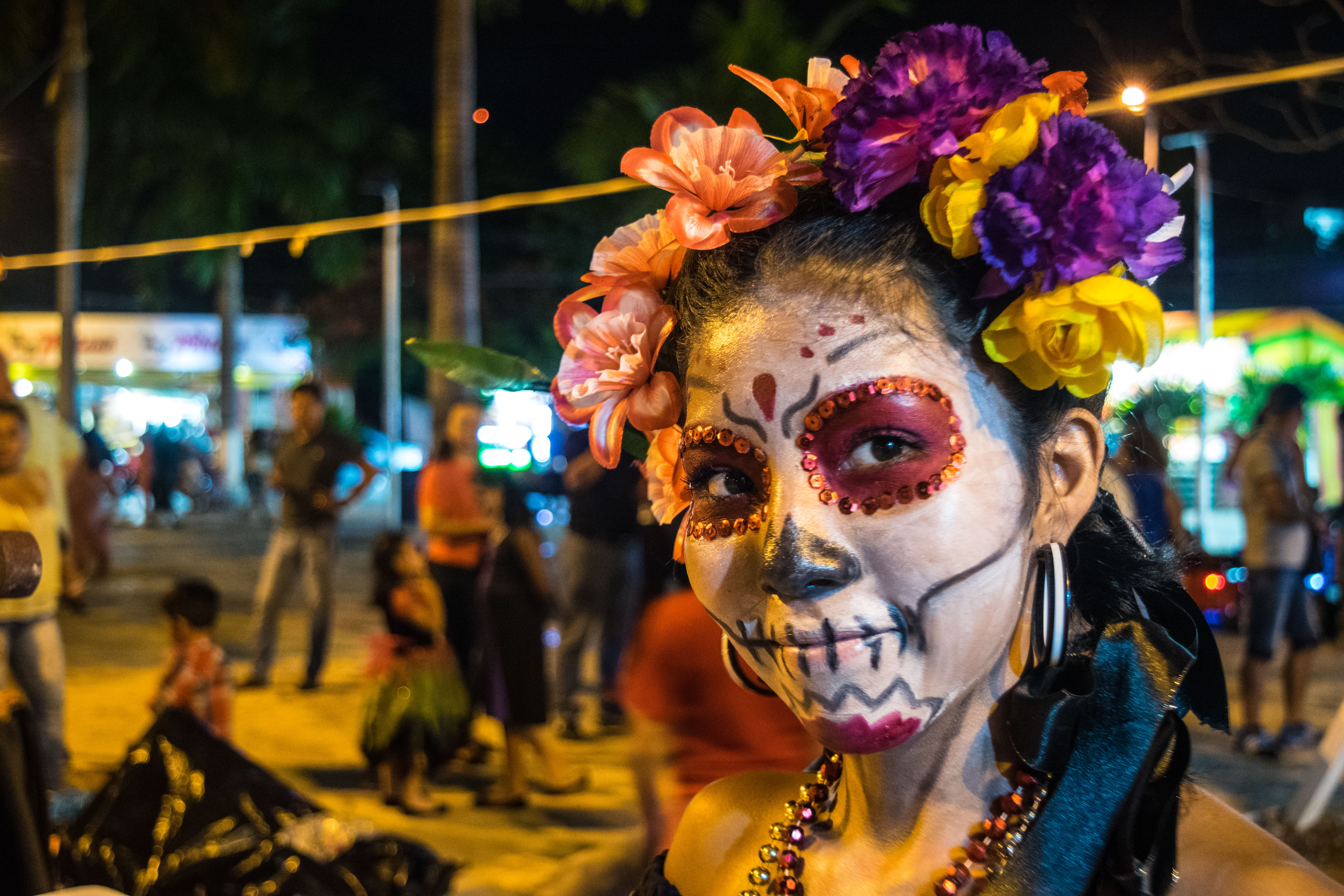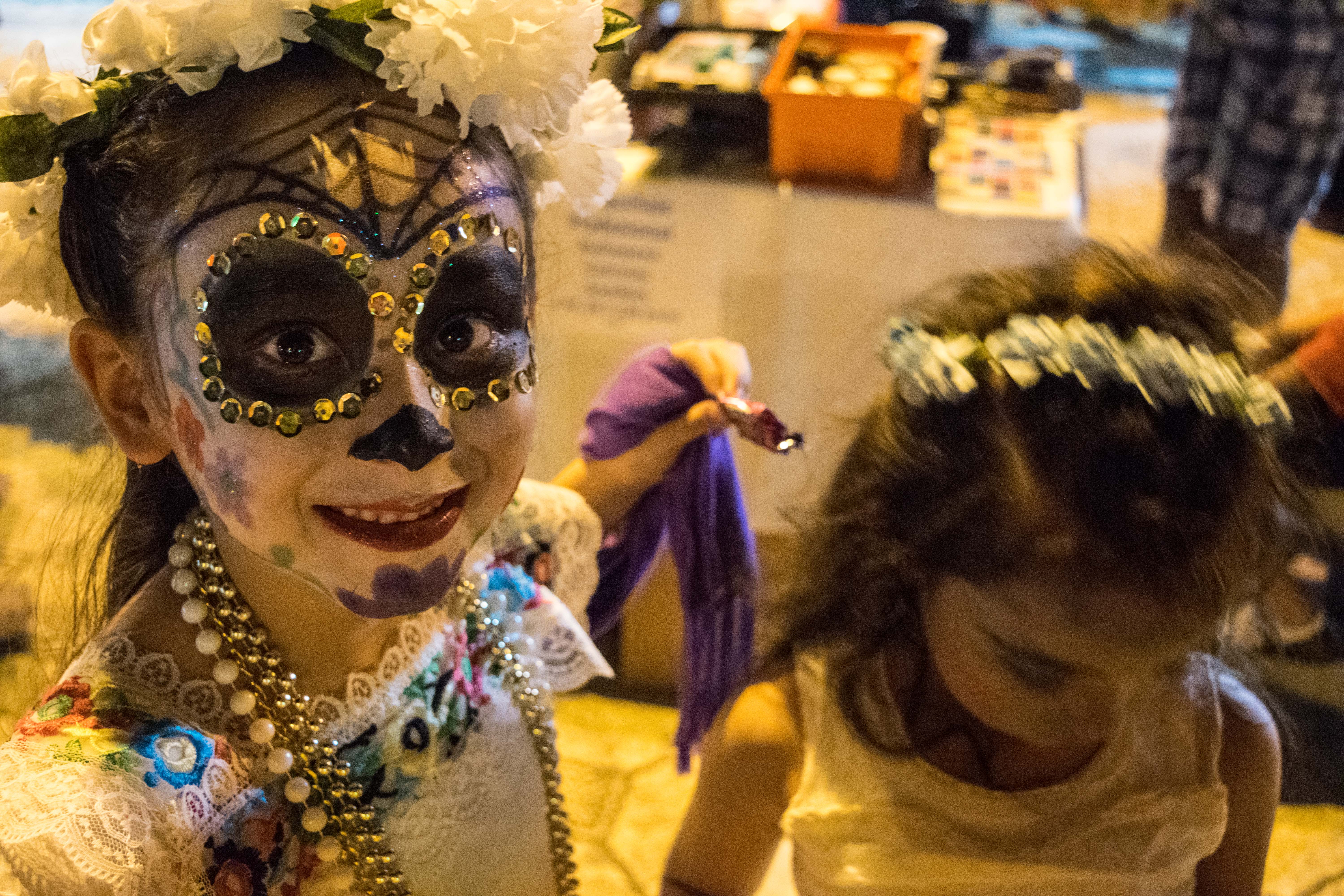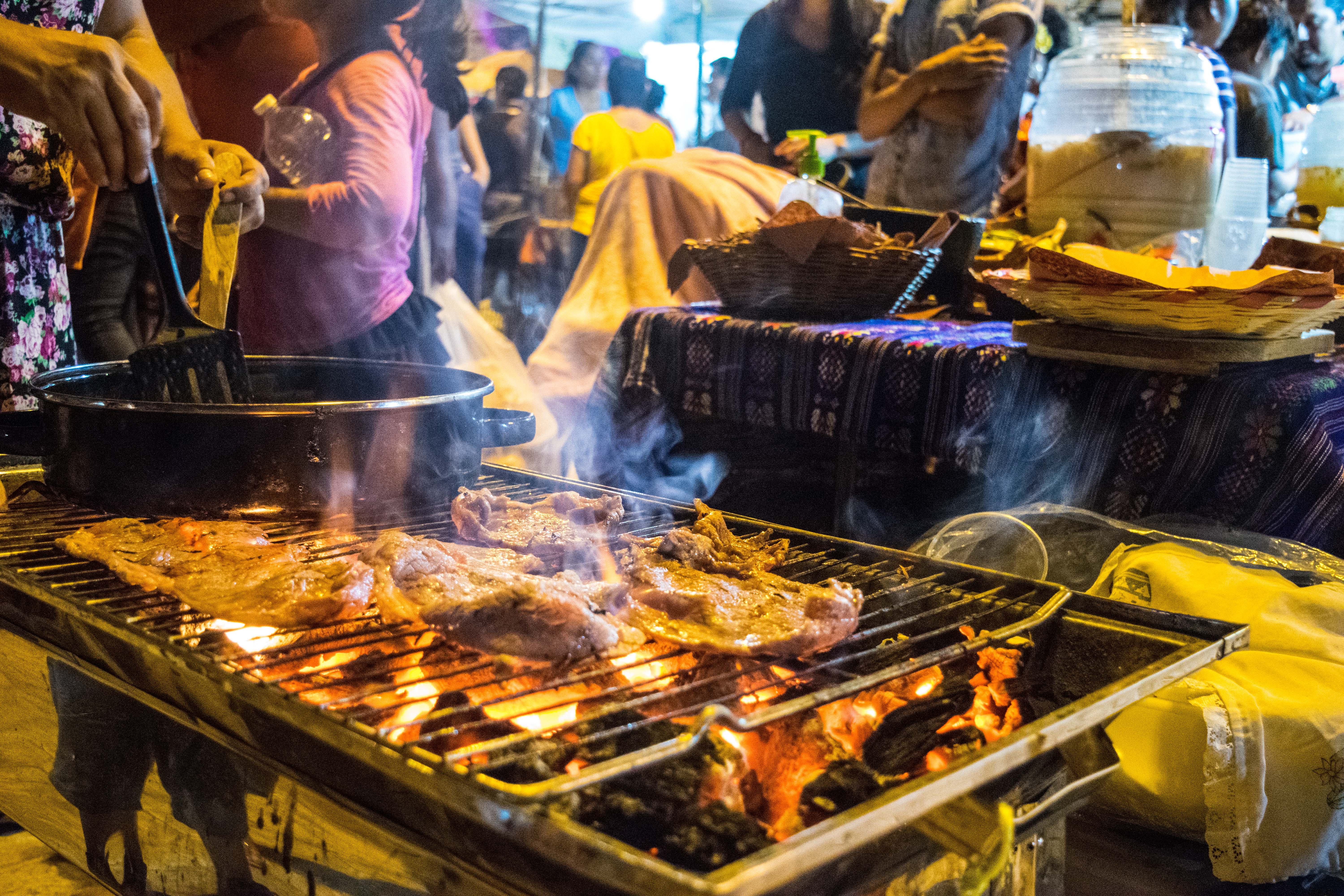 Somewhere along the way, we headed down to Playa Marlin.
It's been one of our favorite late-afternoon walking spots for years. It's south of the main part of the Hotel Zone chaos, and while the waves can get a bit rougher due to being out of the main bay, it's still pleasant swimming and relatively shallow waters. Mostly, we have always gone to just walk the beach at sunset, but Cris has gone swimming a few times, amphibian as she is.
It was a breezy afternoon this last trip, and we took our time: roughly an hour and a half to go from the entrance up to the main exit by the convention center.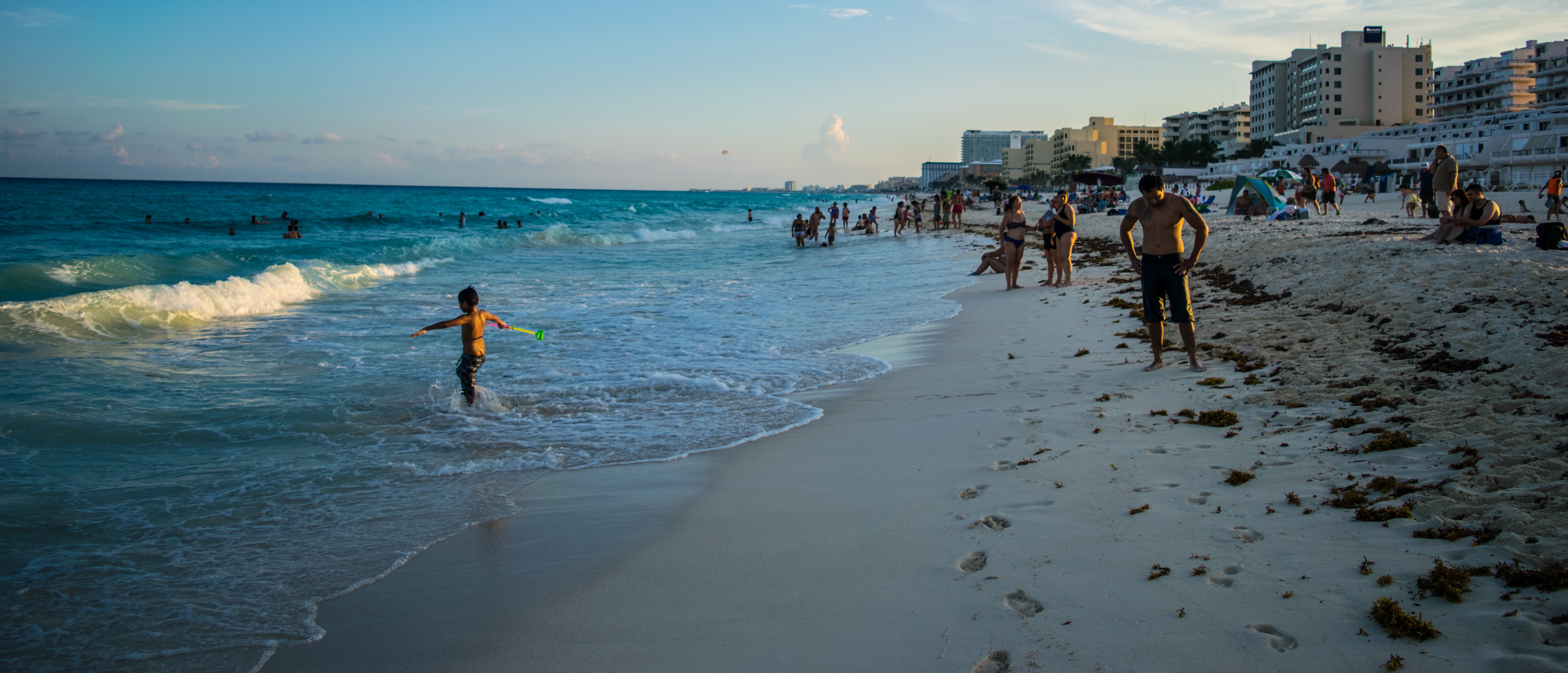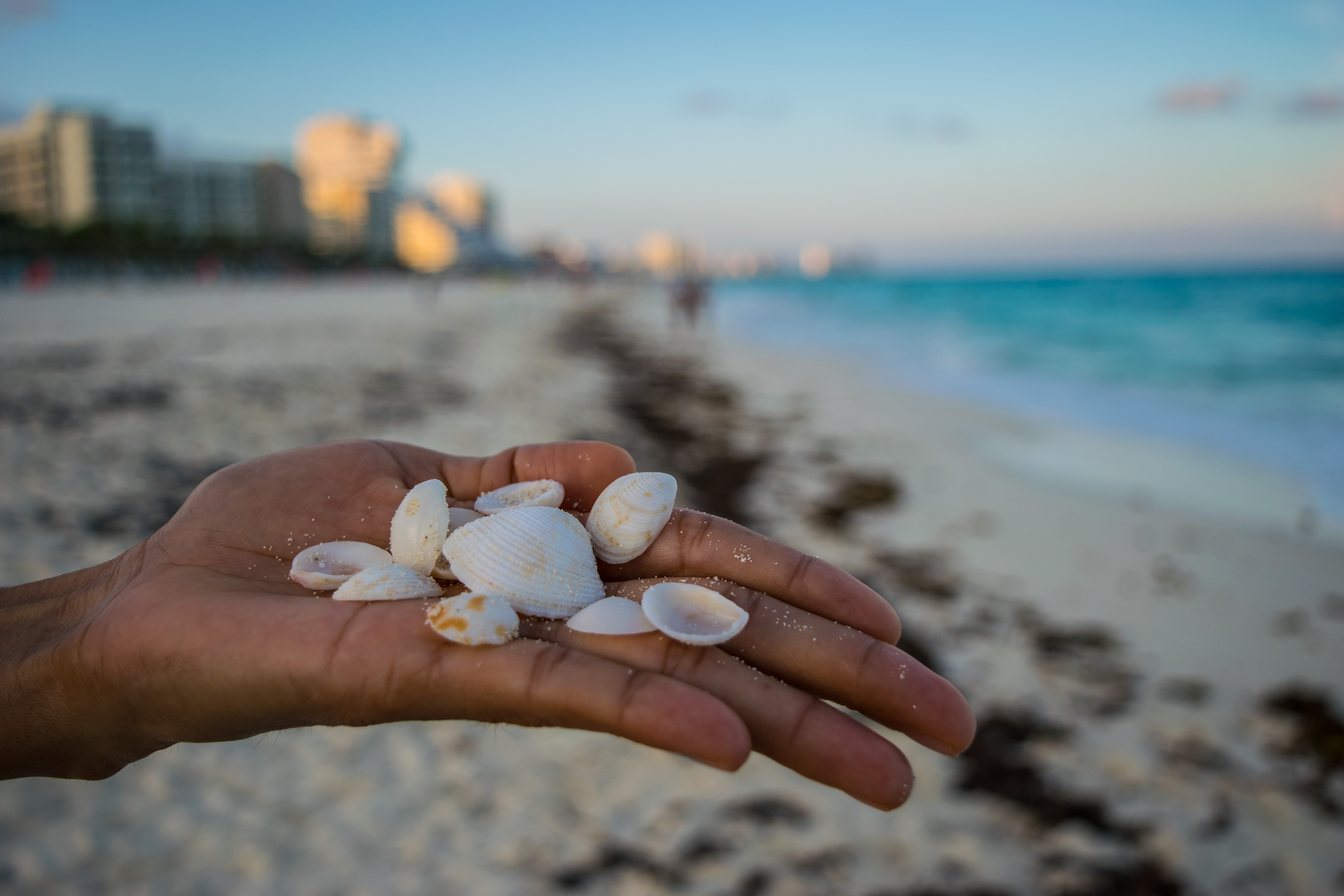 The final trip of the year was out to Playa Langosta.
What we didn't know when we went was that they were planning on opening up a new playground and another "Cancun" sign like the one out by Playa Delfines, exactly like the one Cris is standing behind in the shot of Puerto Morelos further up in this post. When we arrived there was construction going on out front; the concrete for the new sign. But a few short weeks later they opened the park, so we need to go back now and get new photos!
Meanwhile, the day we went was typical of a lazy afternoon here in Cancun. Zero tourists, just some local families hanging out and enjoying the ocean. It's not the most idyllic of beaches in the Hotel Zone, but there's a certain charm to a place where you can relax on the beach without scores of tourists and the constant thumping of dance music somewhere in the distance.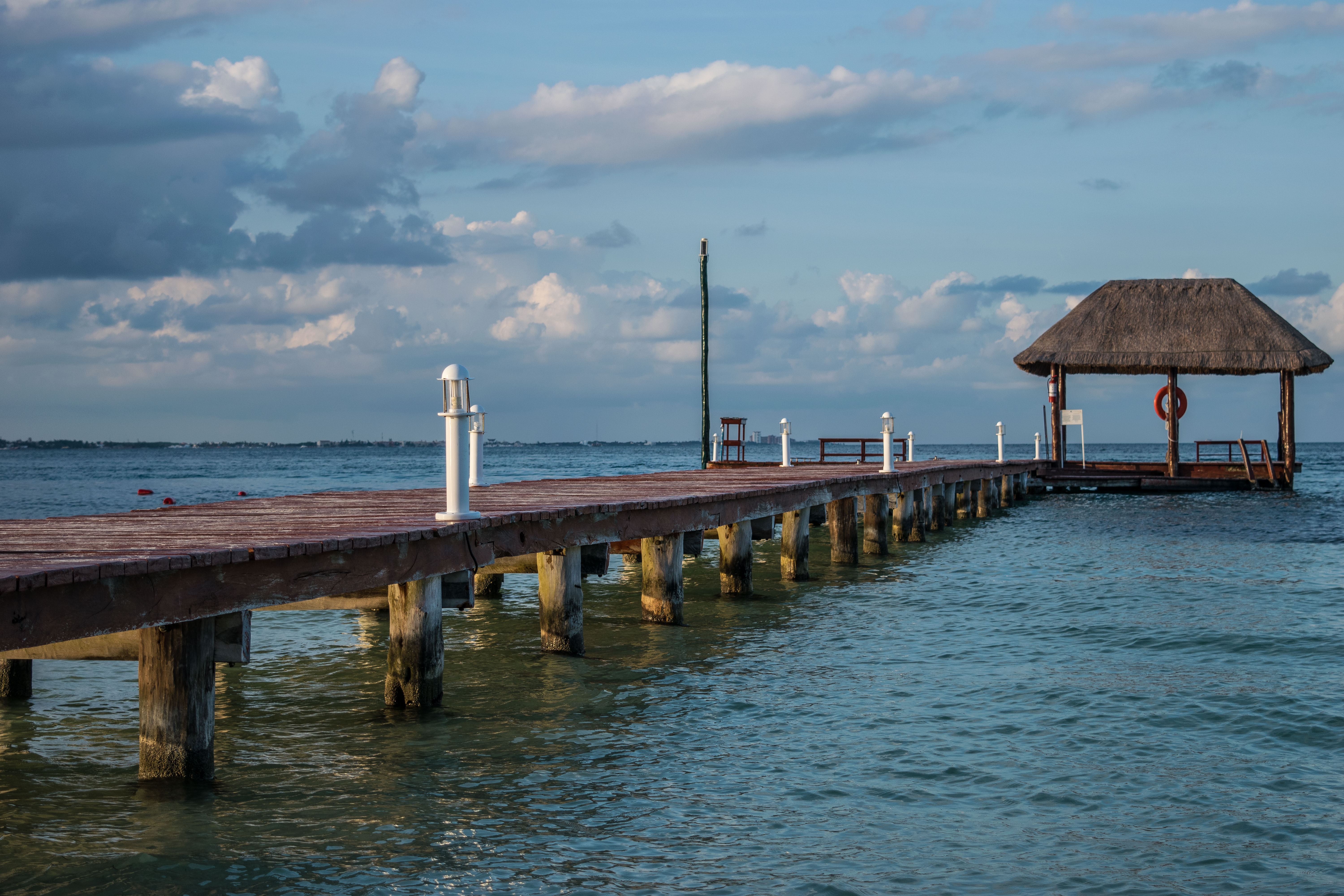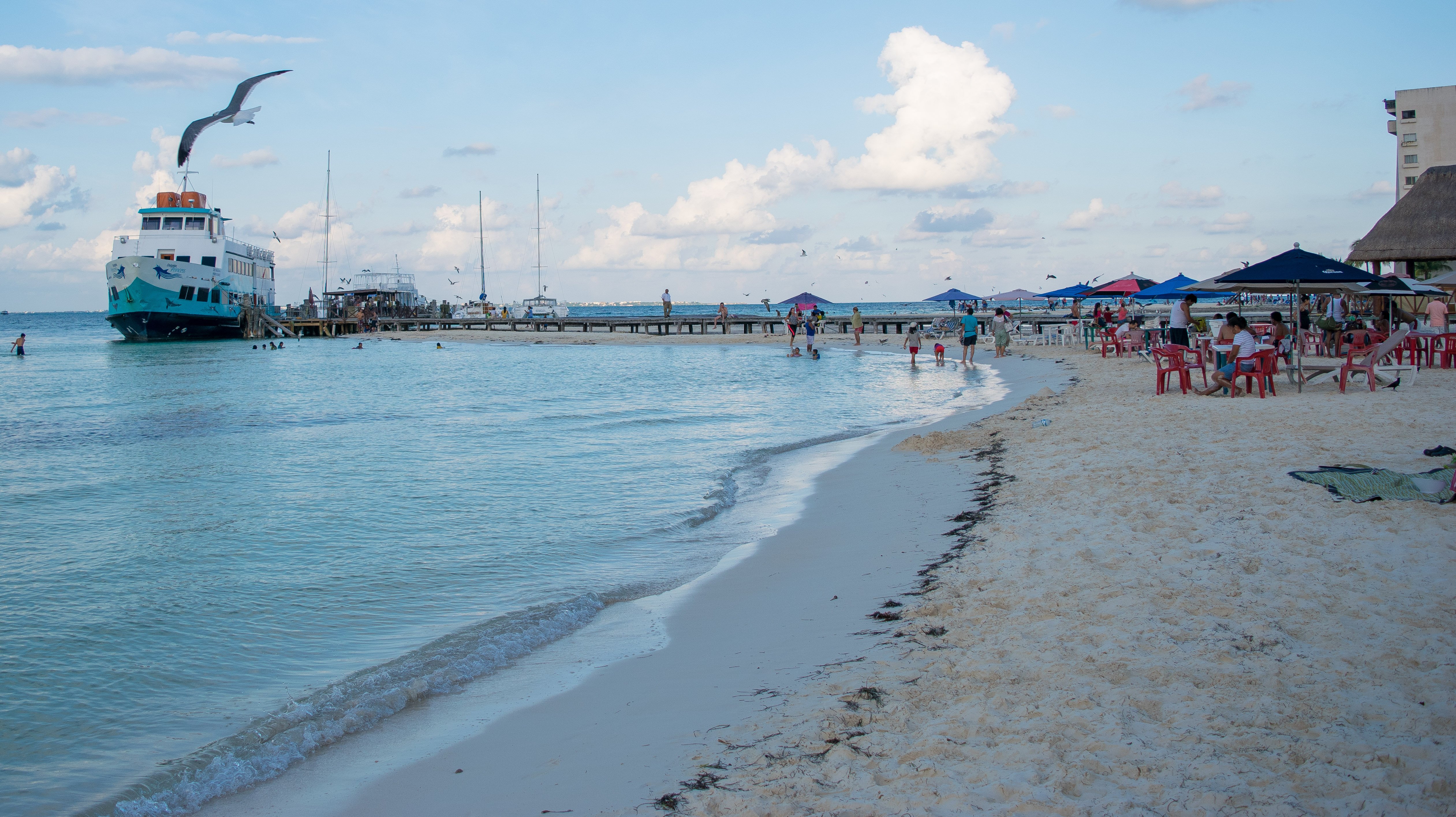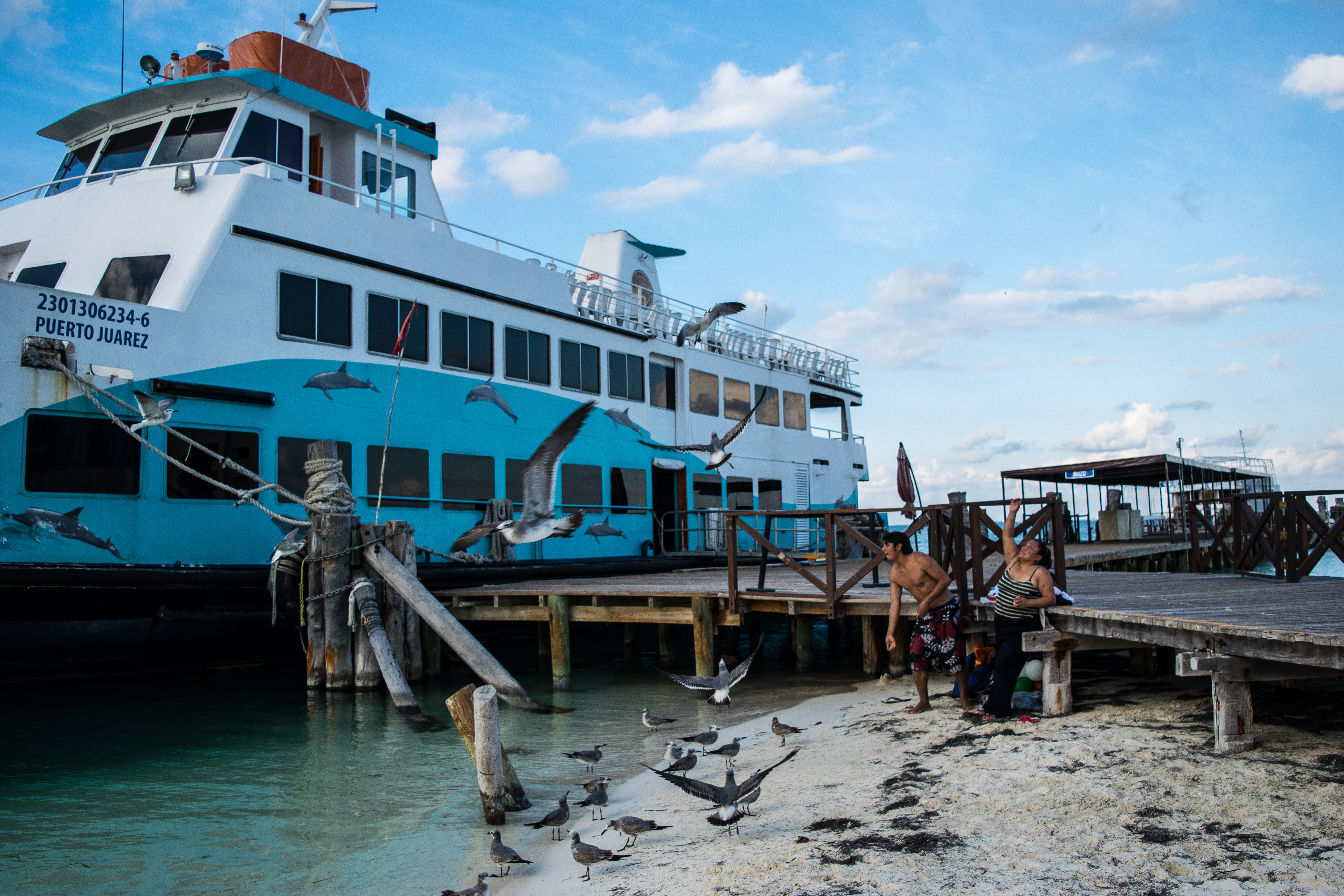 Stick around. The next edition will feature the Ruins of the King here in Cancun, and we'll likely be heading up to Merida soon, and a trip out to Isla Mujeres for a new video and photo session since we haven't done one in several years.
Here's to a good 2017 to everyone.
If you're looking for more information on traveling to Cancun, here's a few of our most popular resource pages built up over the past few years.
How to find an apartment in Cancun
Cancun – Beyond the Hotel Zone
Here's other entries in our Exploring Mexico series.
Market 28, Chichen Itza, and Ruines del Rey
Ruins of Tulum, Akumal Bay, and Playa Tortugas
Street Art in Cancun, Valladolid, and Playa las Perlas
And don't forget our Cancun travel resource page, jam-packed with more than seven-year's worth of boots-on-the-ground information. Or you can go full monty and pick up a copy of our best-selling Cancun travel guide!