March is already gone?!?!?! This month, we finally finished the first part of our Street Art in Cancun series, plus visited a new local beach and headed up to Merida in the heart of the Yucatan for a few days.
If you want to keep up-to-date with us in between these monthly entries, follow along our Instagram, or our Facebook page. And don't forget, you can head on over to our Cancun page for more information on life on the ground, or pick up a copy of our best-selling Cancun travel guide (on sale since 2011!)
Street Art In Cancun
First up is our Street Art in Cancun series. Originally we had thought we would do this project in late February into March, and have the video out by the end of the latter, but it ended up getting sidetracked due to…getting invited back for the third time to TBEX as speakers ! This time, it's the North American version, which means Cris had to apply for a B1 visa as the co-presenter.
If you haven't been, you should totally register and come. The conference is always jam-packed with workshops and breakout sessions, and despite doing this as full-timers in this crazy "run your own travel brand" career that Cris and I have been living on a day-to-day basis since 2011, we always walk away from the events having learned something from someone. No one is above listening to other professionals talk about their experiences, and perhaps learning a new way of thinking about something, or sparking an idea. Head on over to the speaker page and take a look at the speaker list; I'm sure you'll find something that speaks to you. Pssst, use the code SPK20 to get 20% off when you register!
Needless to say, we took a break from filming for a couple of weeks to prepare all of her paperwork and then headed up to Merida for her interviews, and since then we've been back out there working on this project. However, we likely won't be done until the end of this actual month, April. There's more murals that we want to film, and there's enough out there we're going to do a short series, so stay tuned for more!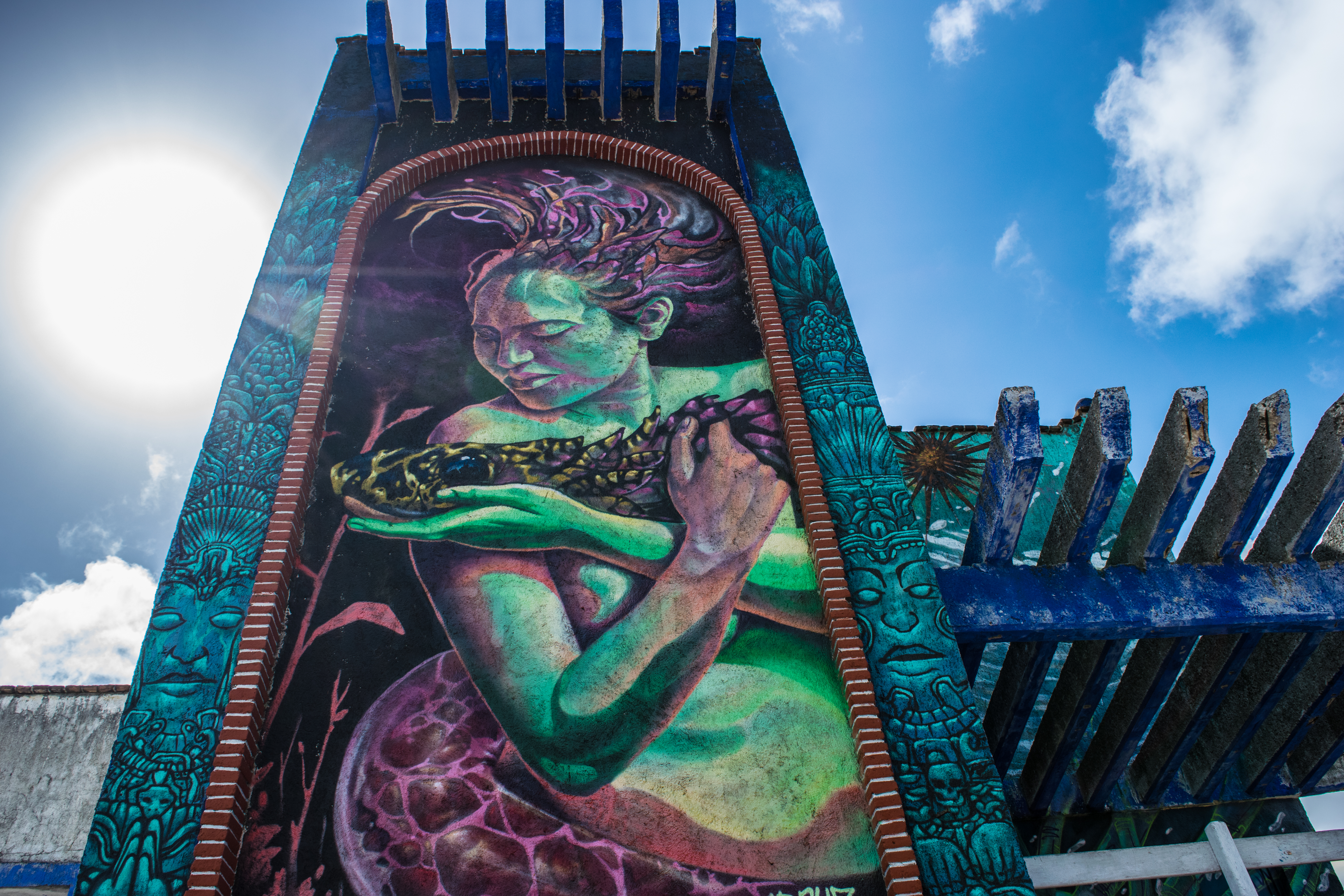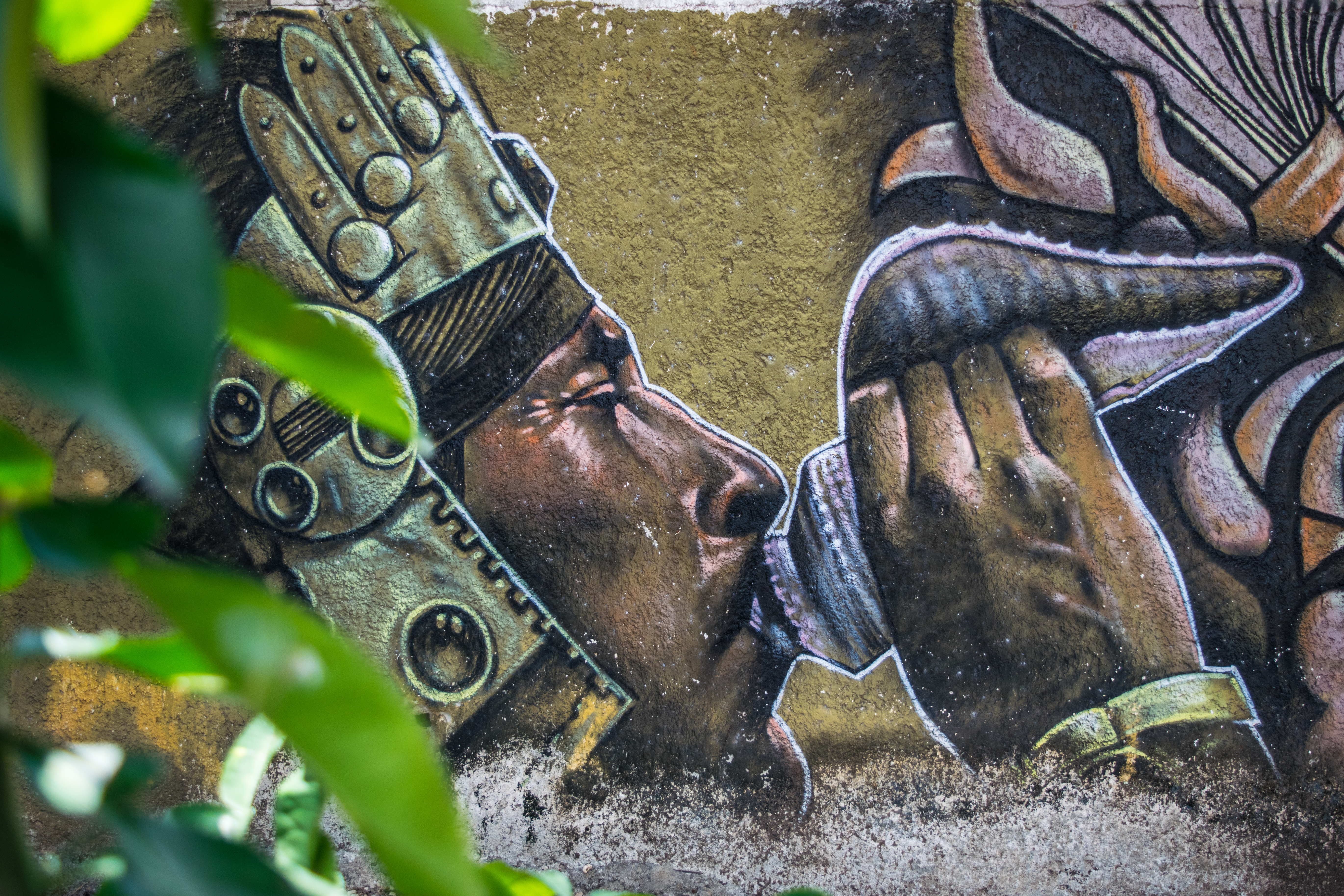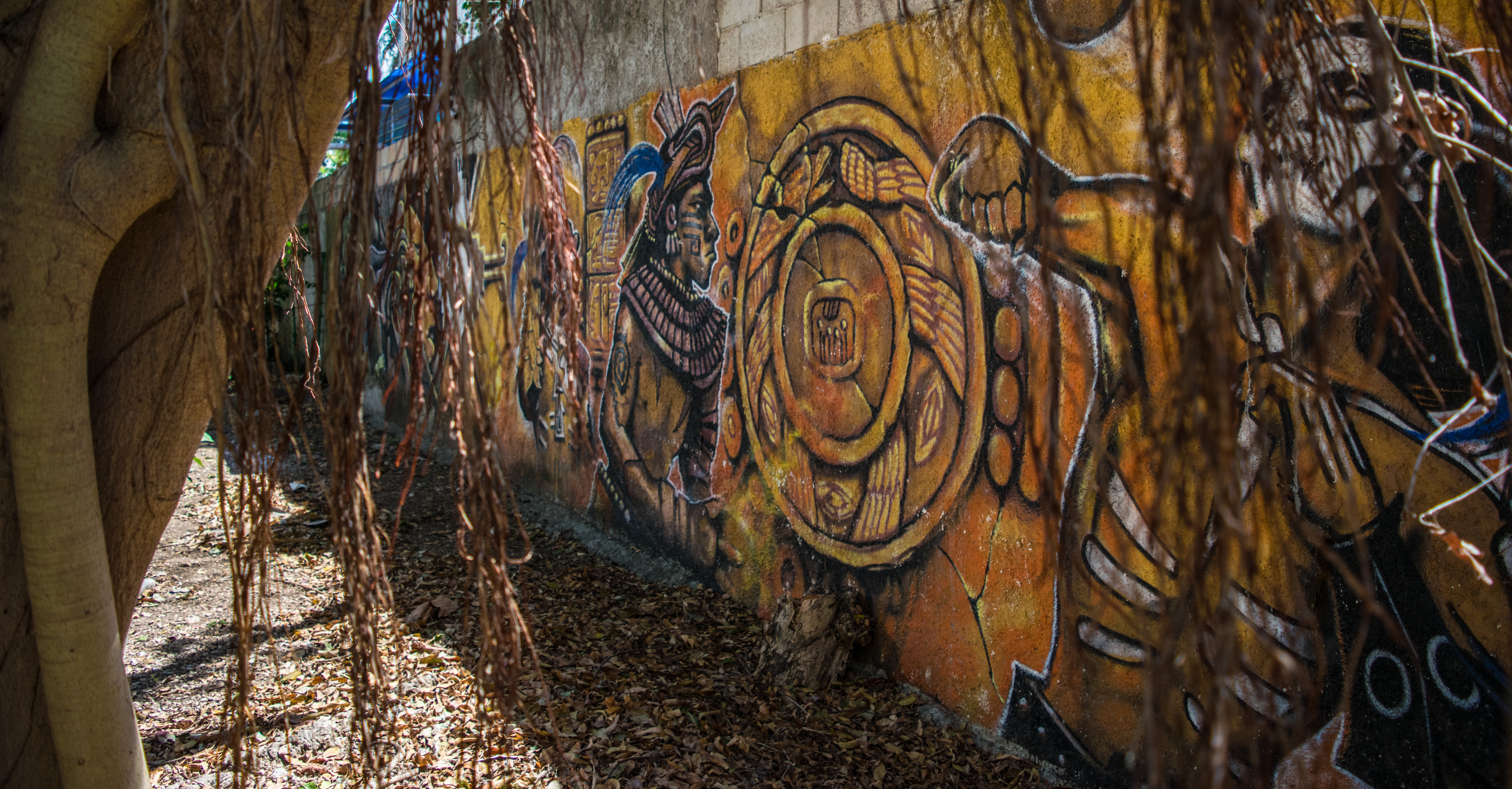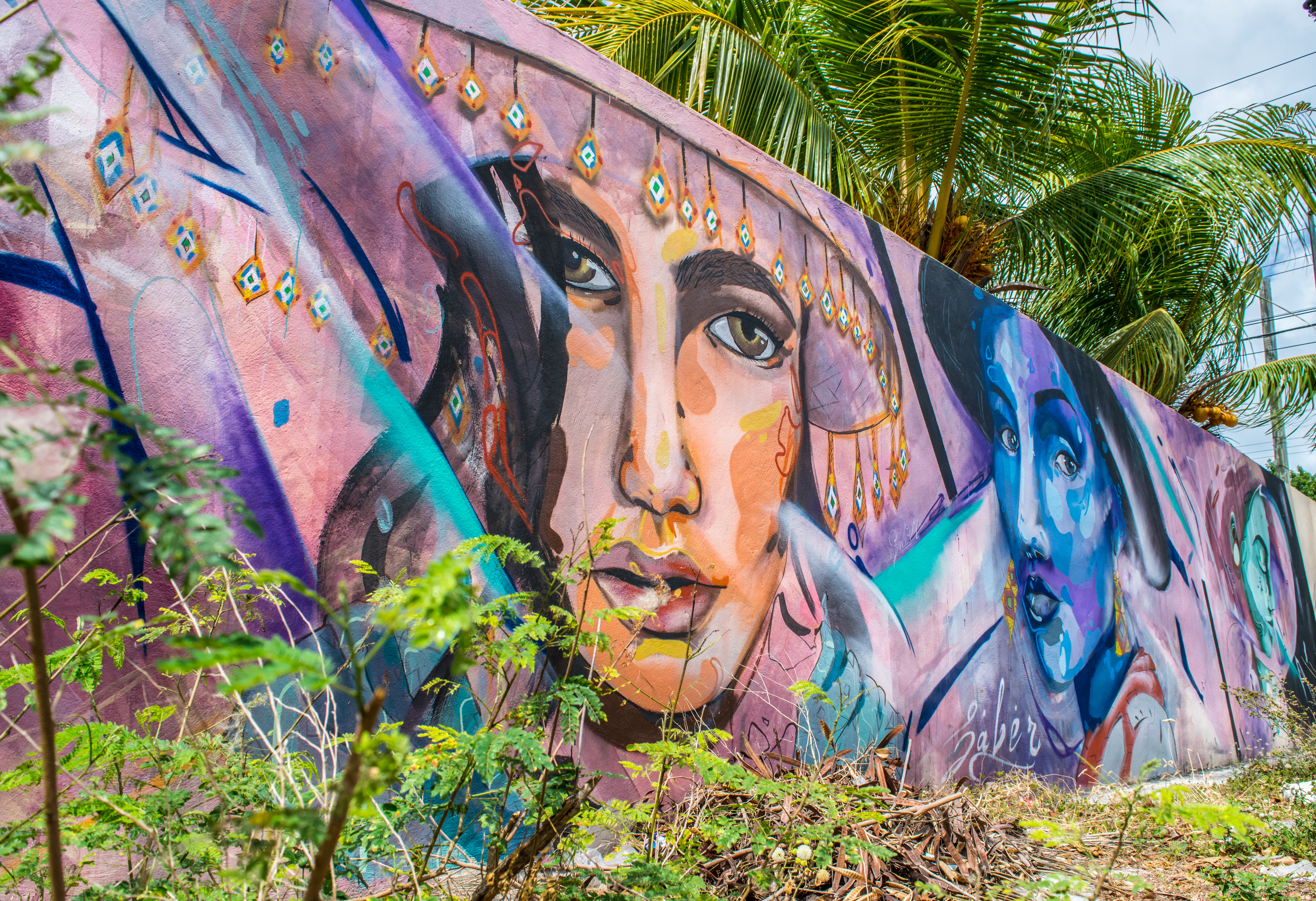 Playa las Perlas
We've skipped Playa las Perlas for many reasons over the past few years due to the fact that it just wasn't ever that clean or nice of a beach due to general unpleasantness, but no longer! It's been rennovated with a new park and cleaned up nicely, has new security and staff working the grounds keeping it clean and tidy and free of troublemakers, and plenty of parking space for people who are actually there for the beach, and not just parking their cars to go somewhere else, and it also happens to be the closest beach to our house. We took the bikes out one Sunday and did our first to-the-beach trip. I did a live Facebook video from the Hotel Zone section of the ride. Look mom, no hands!
It's about 40 minutes in each direction via bikes; thirty minutes if we didn't take our time, but we ride the back streets and sidewalks to avoid having to deal with potential accidents on the main streets (Cancun is a nightmare for cyclists, and is not a bike-friendly city outside of the tourist strip). We spent an hour and a half taking photos and scouting; next time we'll be going back for the entire day, now that we've seen the upgrades. Spot on, Ayuntamiento. /highfive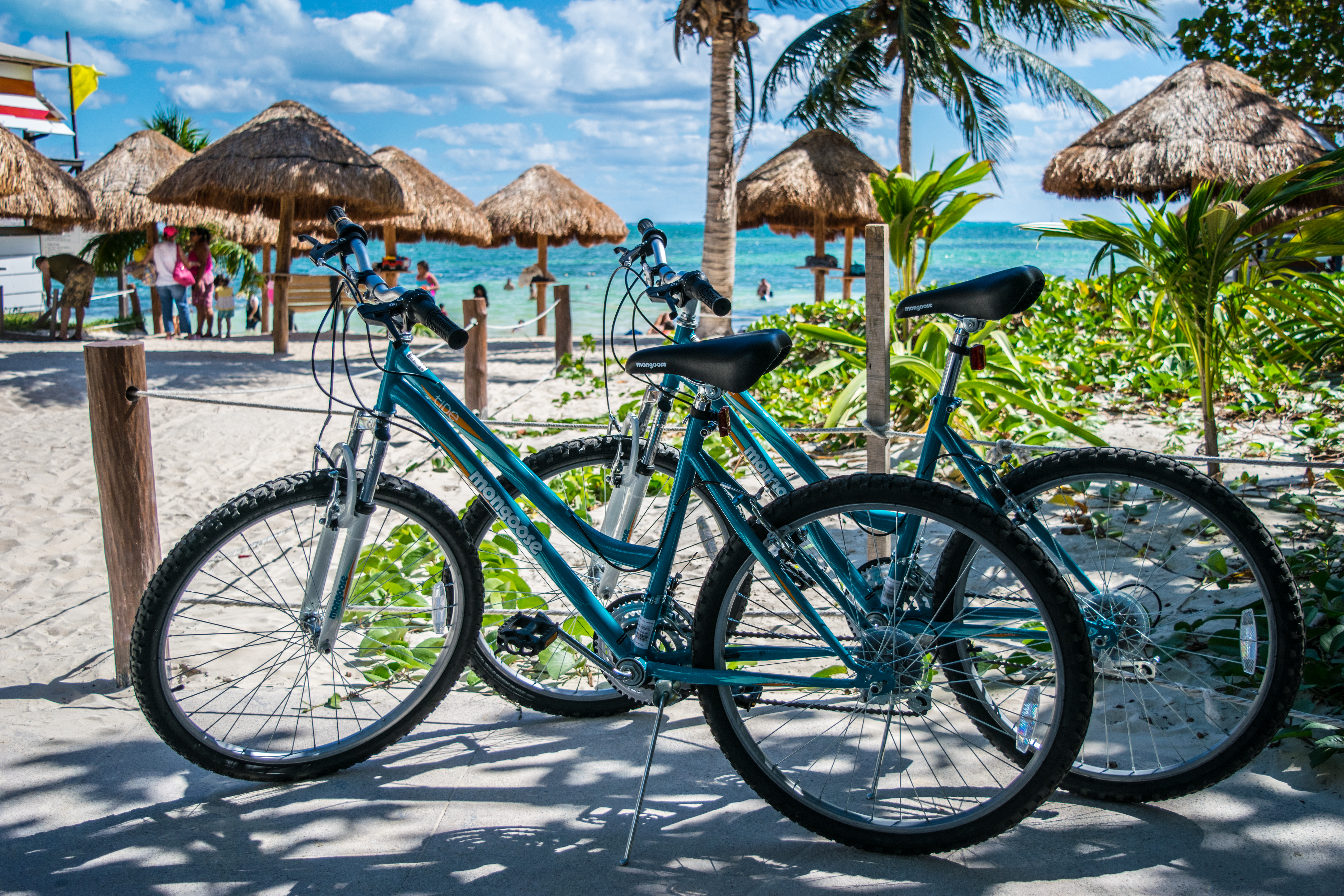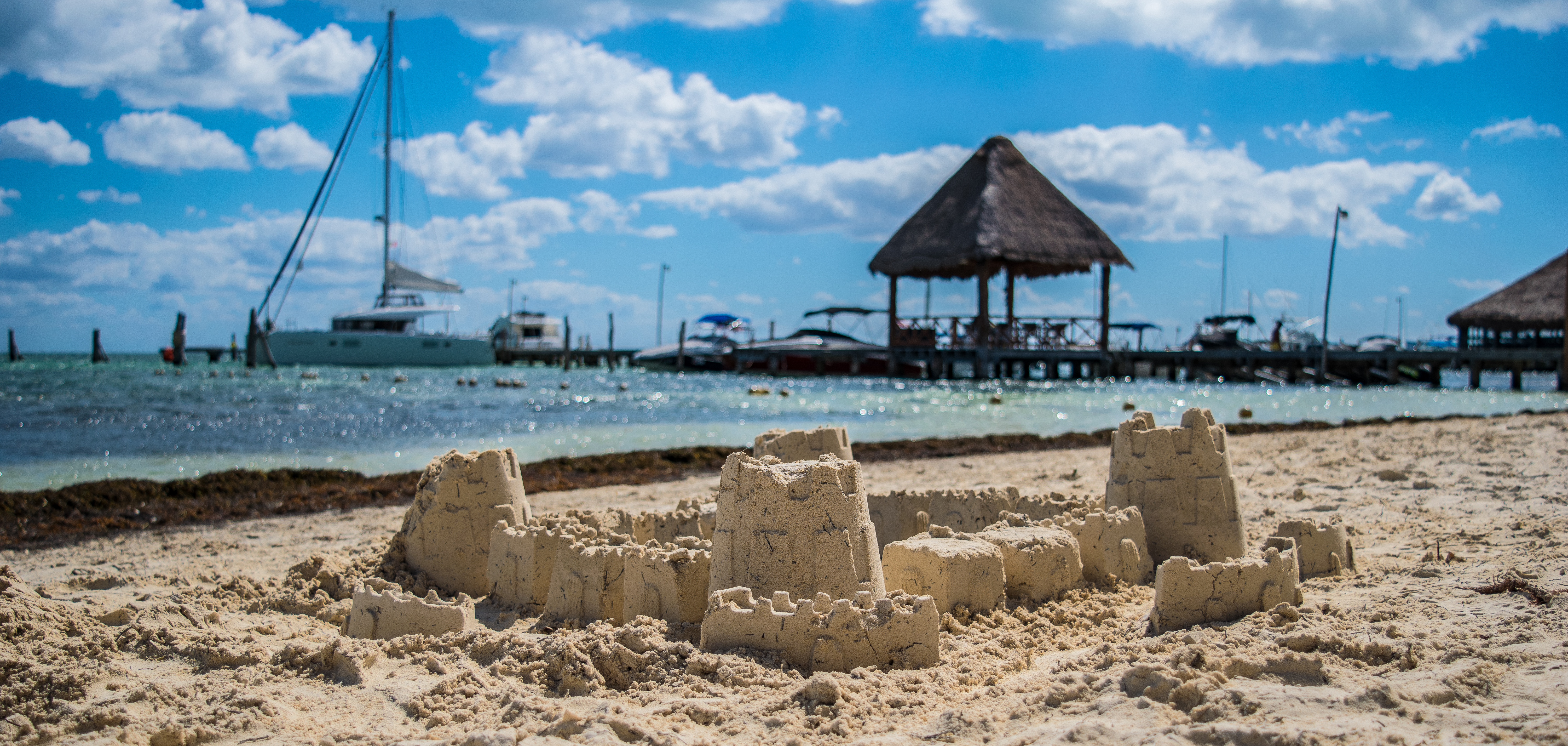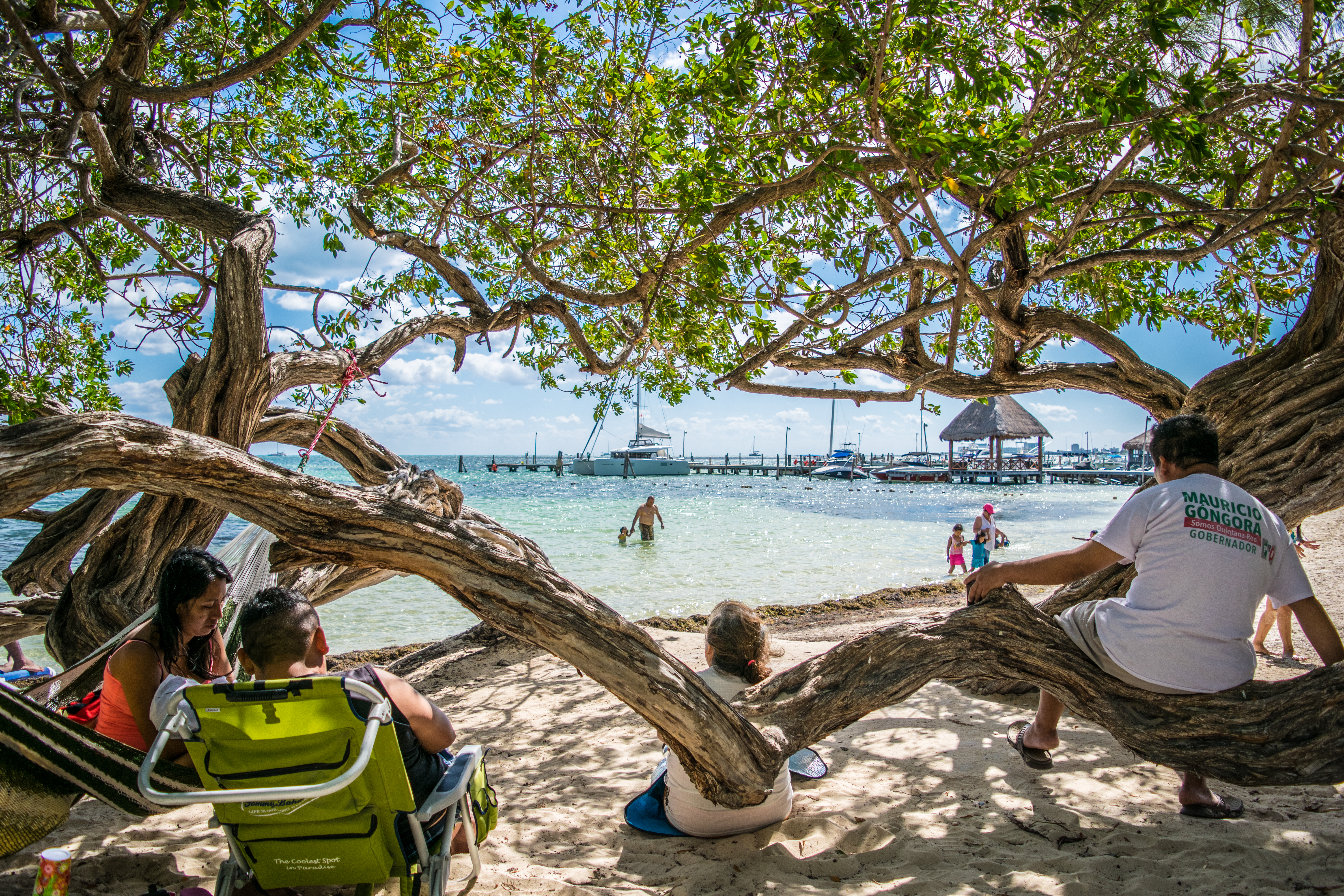 Mérida, Yucatán
We had to make a trip up to the U.S. Consulate in Mérida for Cris to get her B1 visa as my co-speaker at TBEX North America in May of 2017, and we decided that rather than only go up there for the appointments, we might as well stay for a few days and take a thousand photos or so and get a couple of videos.
We've wanted to head up to Mérida a couple of years now, but just never found the time. Our friend and past assistant who was with us for 18 months down in Cancun and Playa del Carmen, Devlin, had moved up there after Cristina's surgery happened in early 2014 and we put everything on hold for the following 8 months when we moved out to Tabasco to heal up with her family, and we had always wanted to go up and say high. He is still rocking it with his customized logo business; you should totally check it out if you need any logo work done.
The timing didn't work out (thought it was great catching up on Skype!) to coincide with the visa interviews, but at the very least we were able to knock a half-dozen things off our "list of things to do in the Yucatán", and were having so much fun that we extended our trip from the planned four days and three nights, to five days and four nights. The only reason we headed back was that Cris had existing Airbnb guests that she needed to prep for.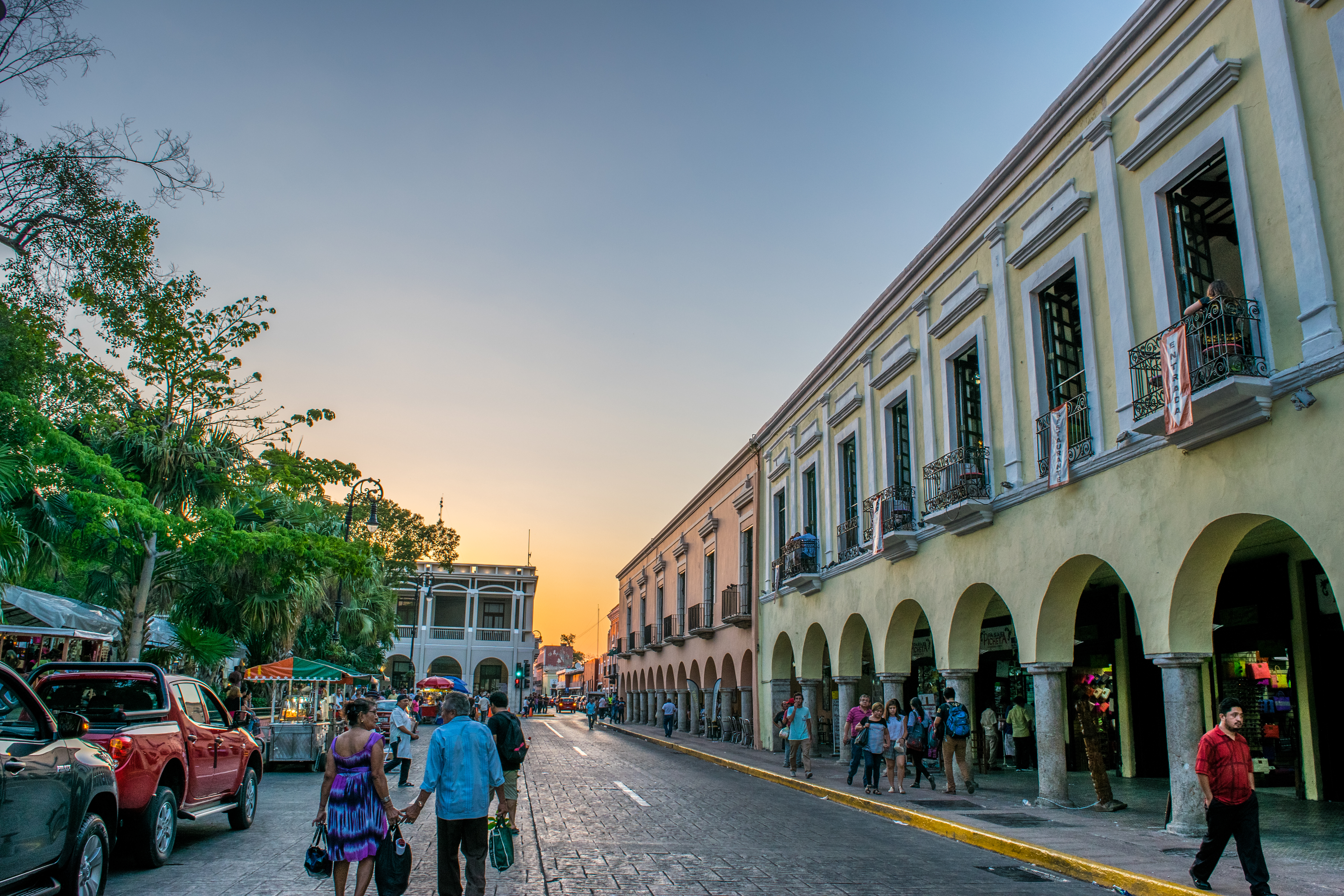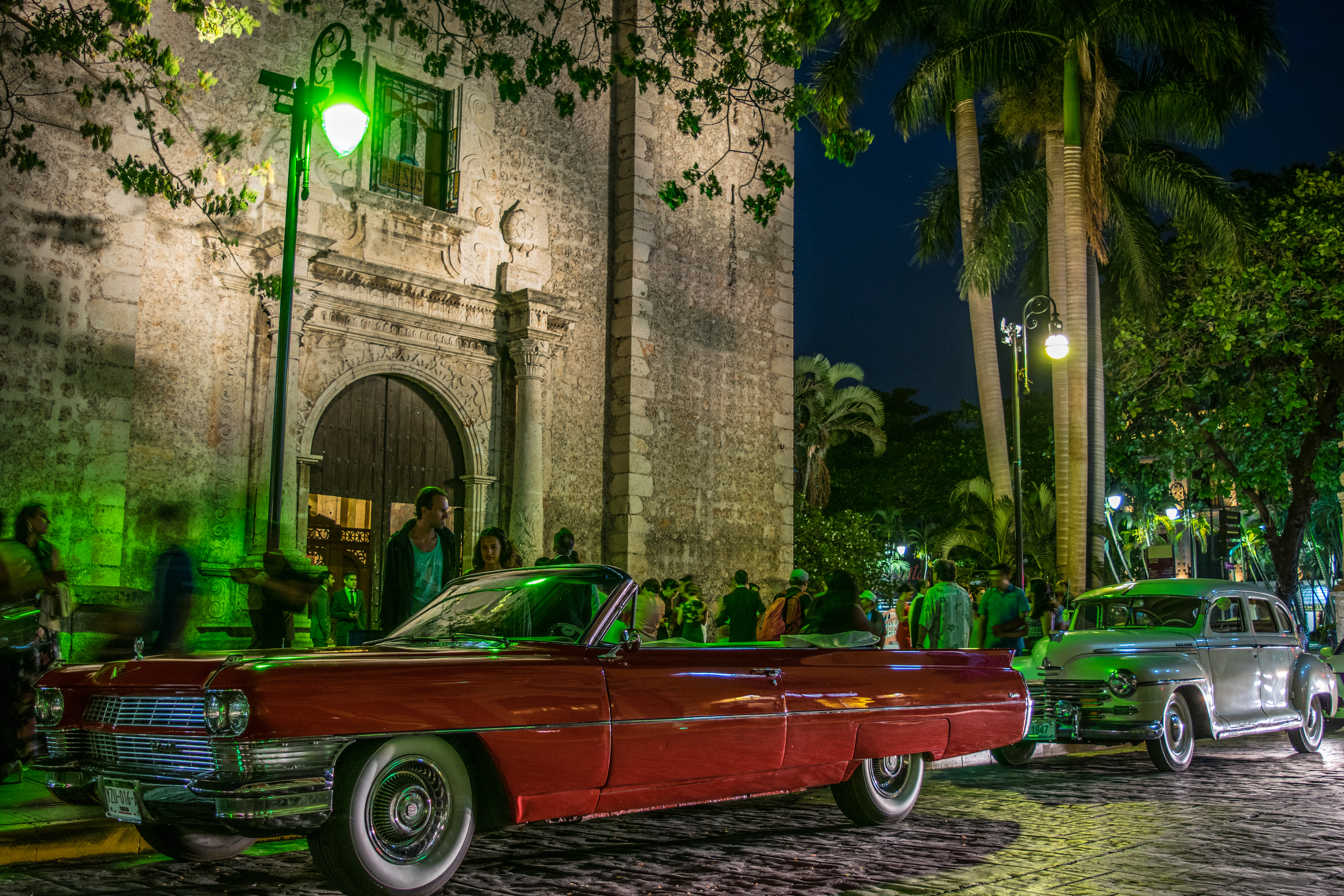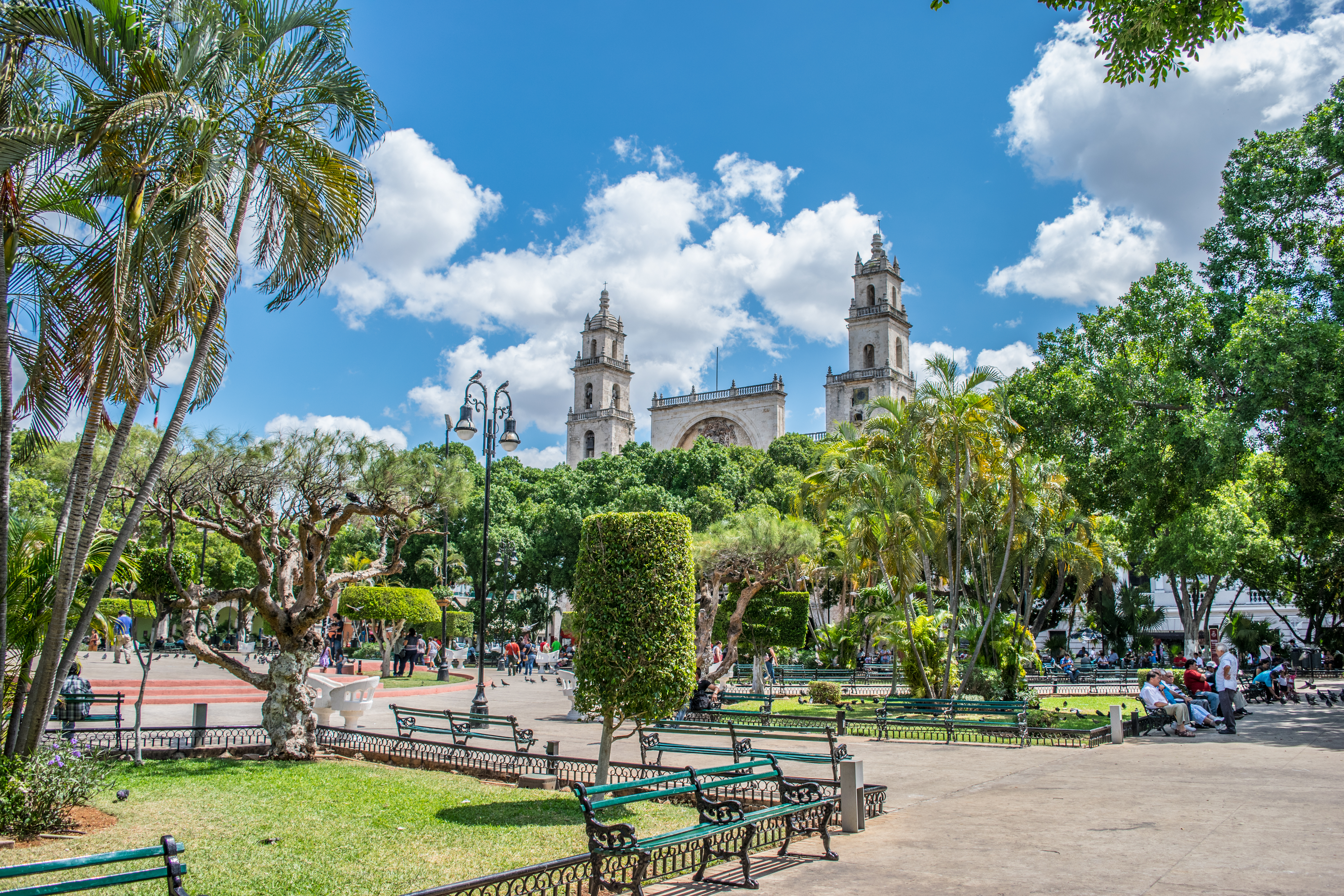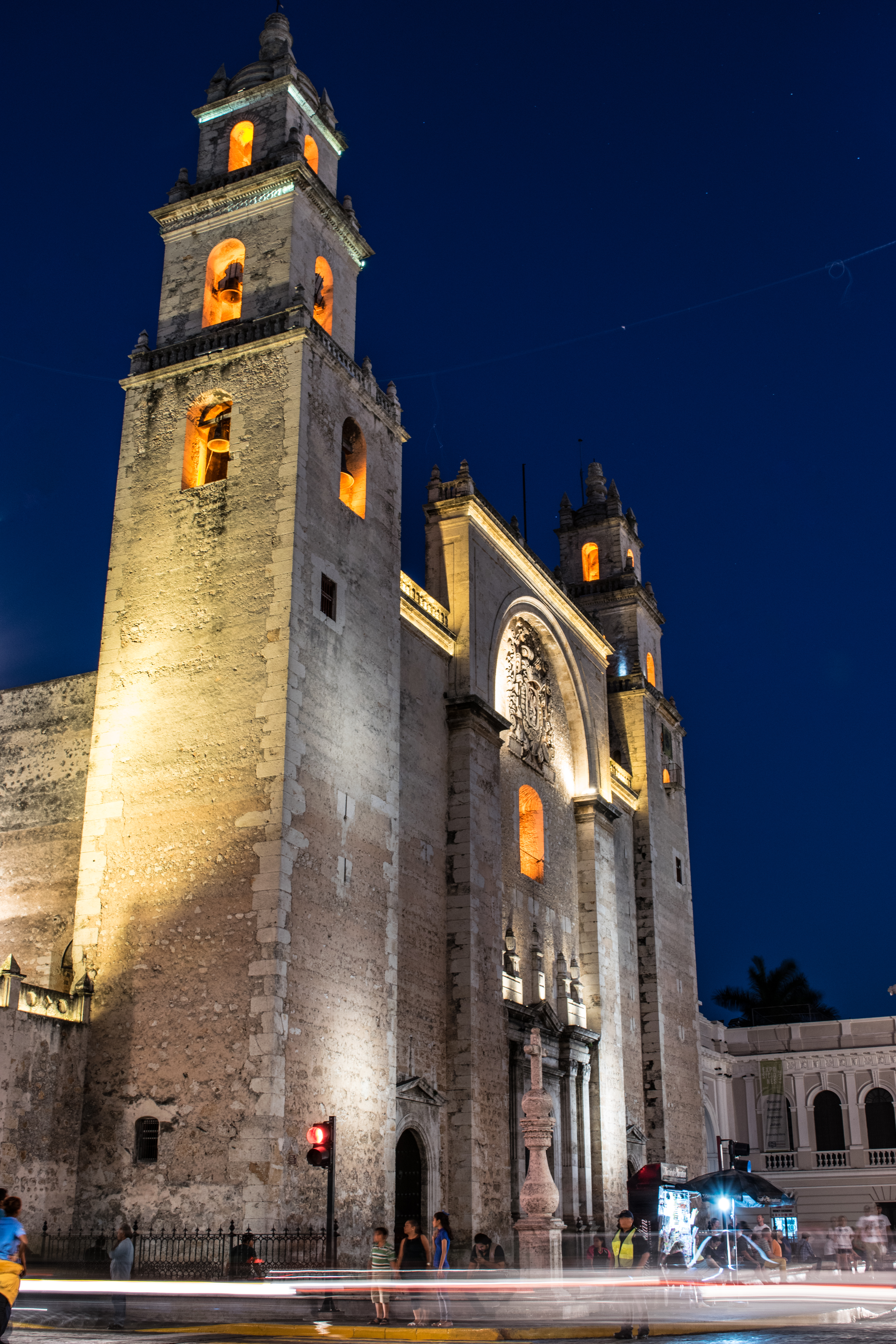 Next month will see us doing more street art in Cancun and probably a beach or two, but not likely any outside travel. We've got our presentation for TBEX to prepare for, and I'm just passed the 60% mark on my second draft of the Volume I novel for the Saga of Lucimia project, and that's a 33 chapter beast I have to wrap up by the end of this month, plus we've got a livestream coming up on the 12th, and then a test weekend the 22nd and 23rd, so we're sticking close to the home office.
There's also some interesting things happening later in May, then June and likely into July, but I can't talk about the full details yet as we haven't figured everything out exactly in terms of logistics. Stick around; more fun is around the corner.
If you're looking for more information on living in this beautiful coastal city, here's a few of our most popular resource pages built up over the past few years.
How to find an apartment in Cancun
Cancun – Beyond the Hotel Zone
Here's other entries in our Exploring Mexico series.
Exploring Puerto Morelos & Playa Marlin
Market 28, Chichen Itza, and Ruines del Rey
Ruins of Tulum, Akumal Bay, and Playa Tortugas
And don't forget our Cancun travel resource page, jam-packed with more than seven-year's worth of boots-on-the-ground information. Or you can go full monty and pick up a copy of ourbest-selling Cancun travel guide!