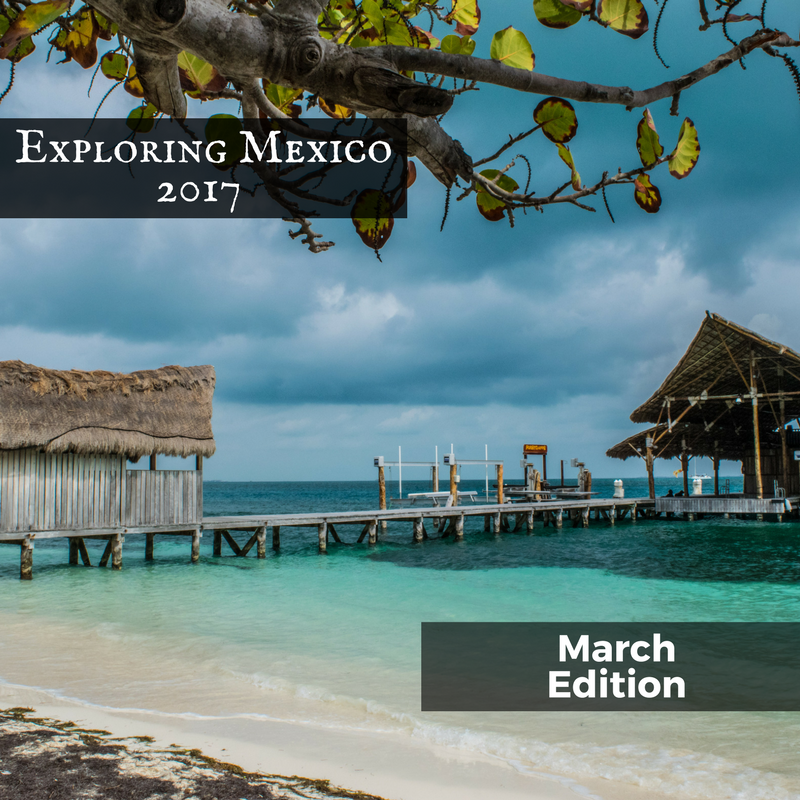 Wow, it's hard to believe that February has already come and gone! It was a great month, with beautiful weather, and we were able to take our friend Joris down to the ruins of Tulum while also exploring Akumal Bay and some other local treats!
If you want to keep up-to-date with us in between these monthly entries, follow along our Instagram, or our Facebook page. And don't forget, you can head on over to our Cancun page for more information on life on the ground, or pick up a copy of our best-selling Cancun travel guide (on sale since 2011!)
The Ruins of Tulum
We've gone to the ruins of Tulum several times over the years. I think this was the 4th time for me, and the 3rd time for Cristina. Our friend Joris stayed with us for quite some time, and along the way he wanted to get out and see some of the local sights in and around the Riviera Maya. If you caught last month's episode, we took him out to ruins in the Hotel Zone of Cancun as well.
This was the first time we've done a video here with the new gear, and we shot an episode of Viajes Con Cristina (so brush up on your Spanish!)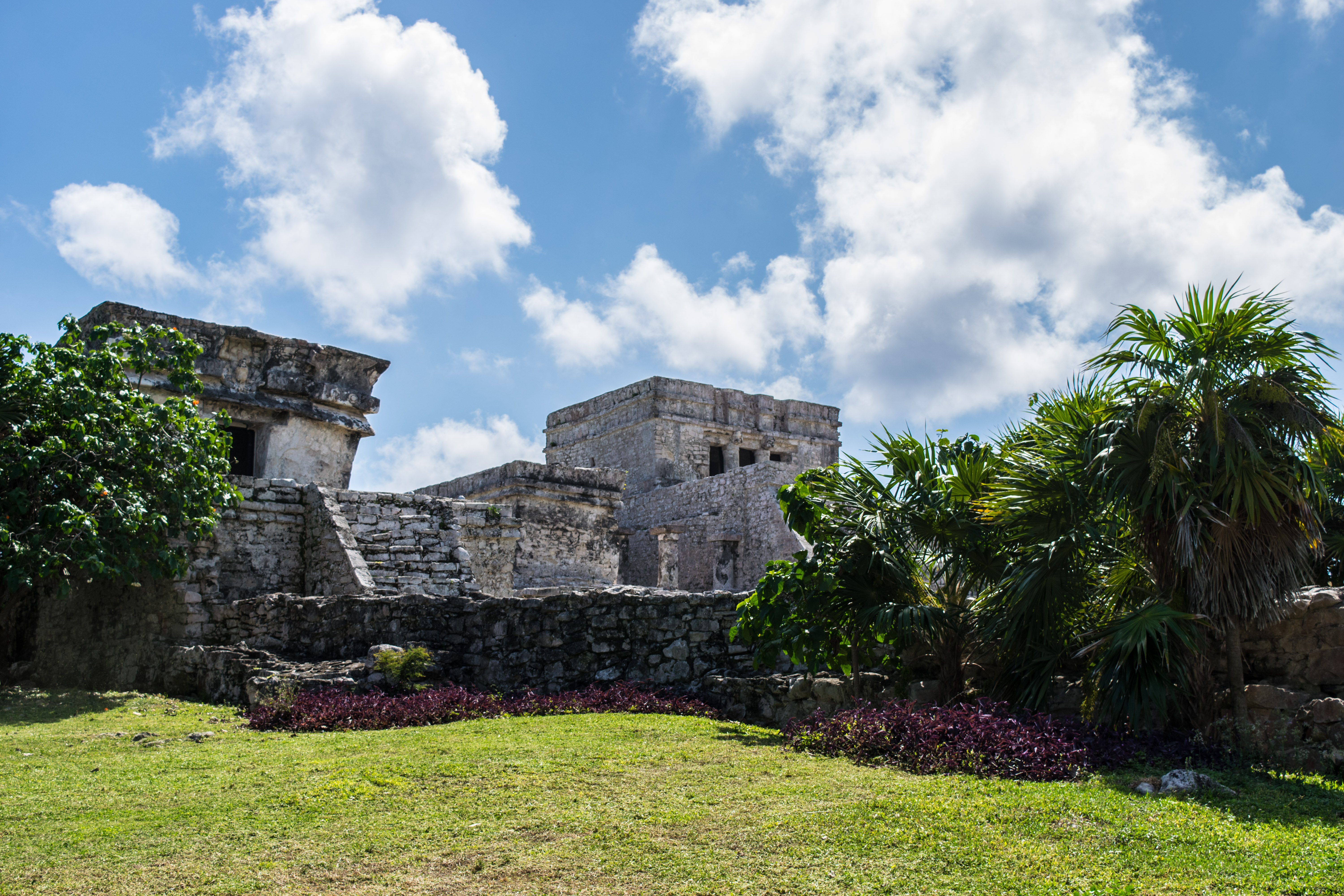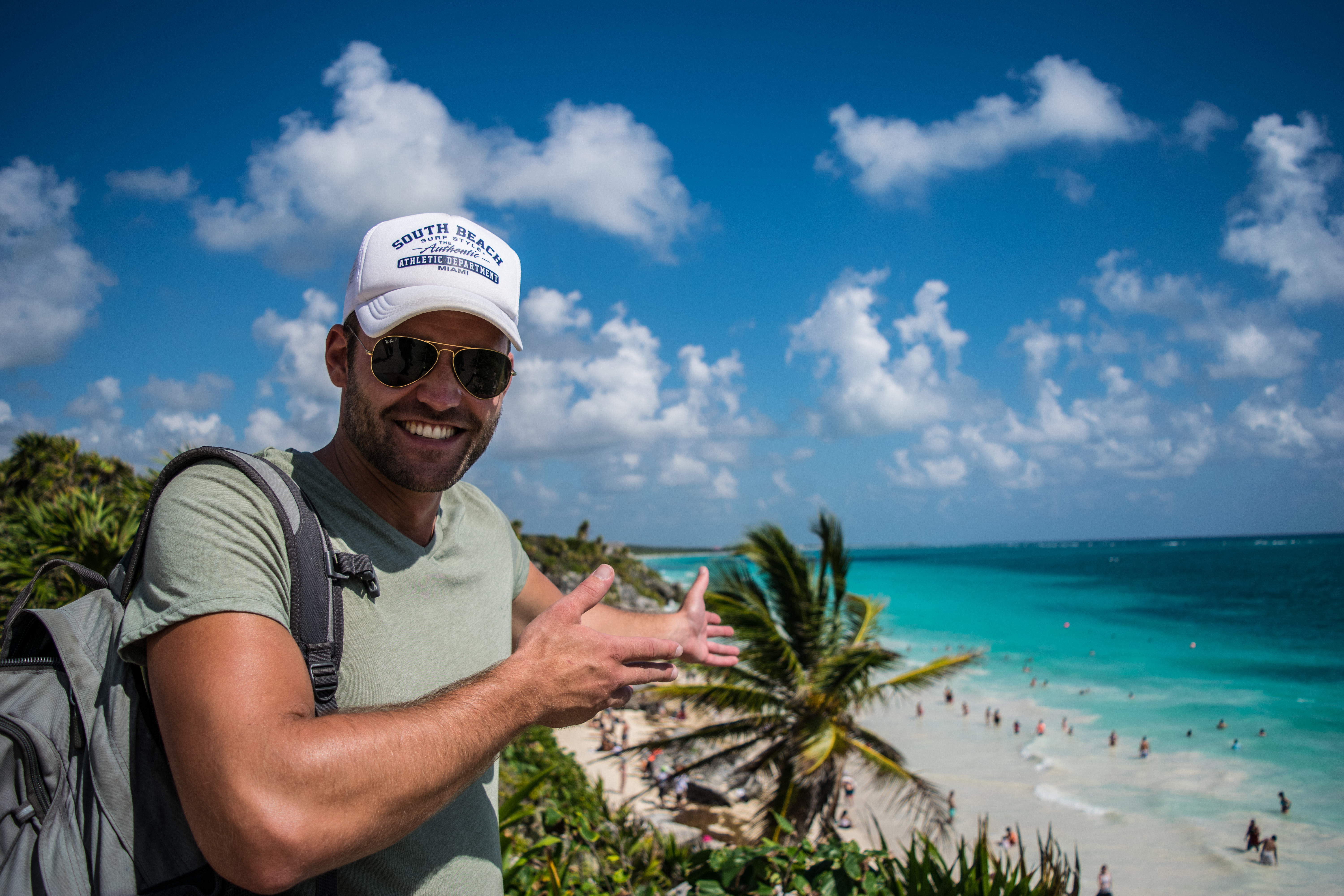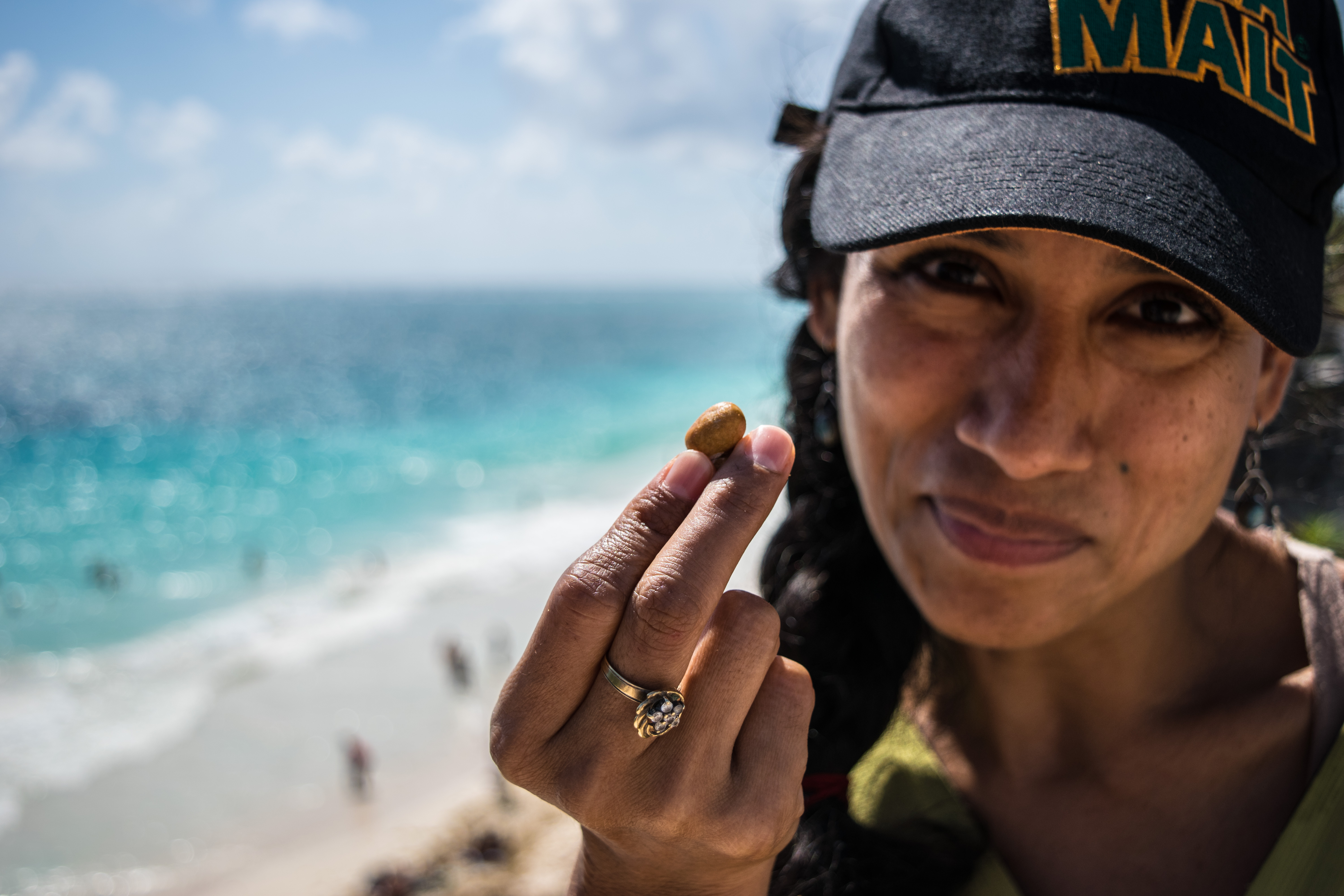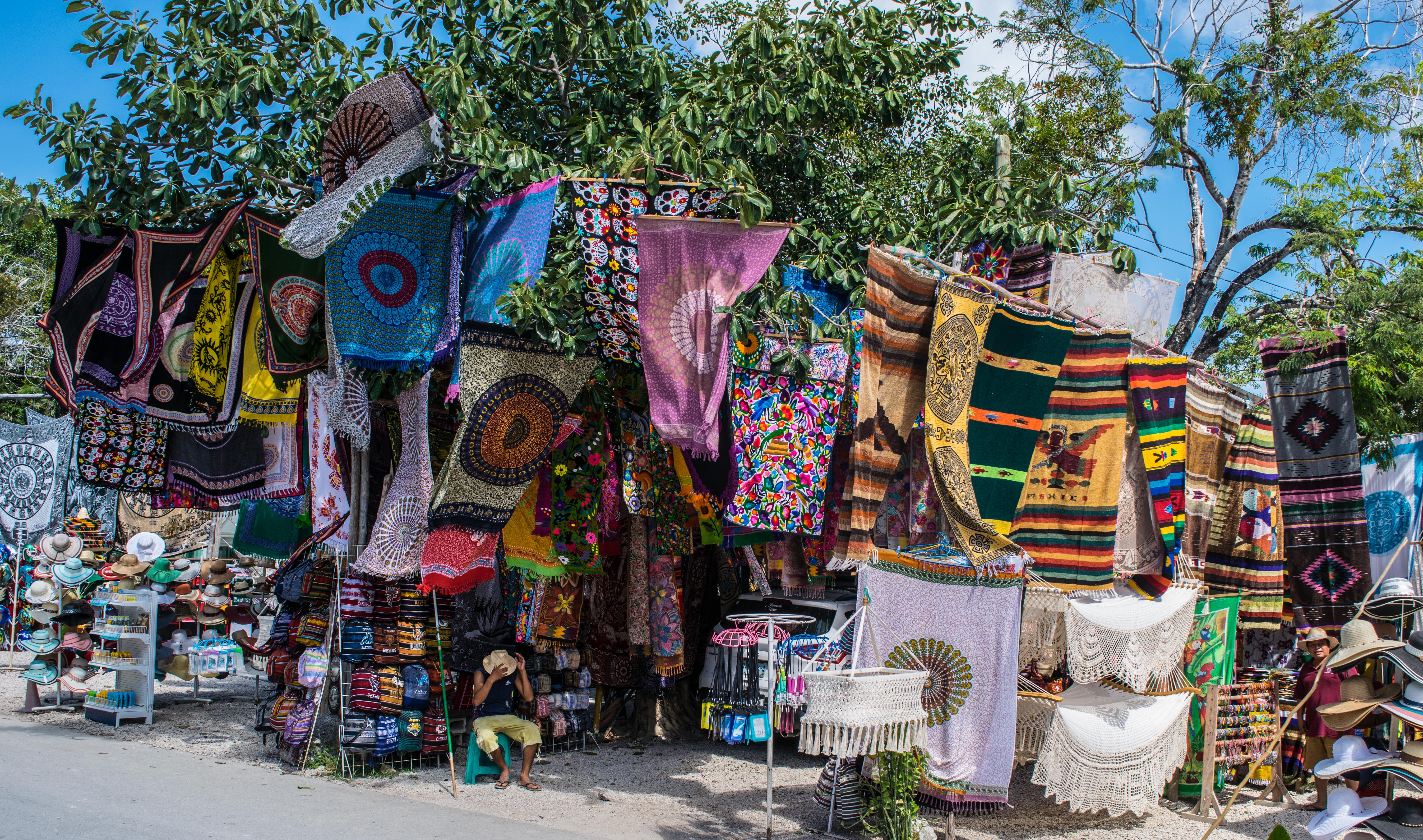 Akumal Bay
The bay at Akumal, much changed in comparison to our first time visiting here in 2011, and subsequent visits since then. It used to be one of our favorite weekend getaways but now it has become far too crowded. It is still worth going on weekdays in the low season, but the pristine waters that used to offer crystal-clear views of the reef and turtles have now been clouded and polluted by tens of thousands of guests.
Thankfully, the local government recently shut down all tour operations in Akumal due to the fact that no one was operating with official licenses, but there is also an undertone of local resistance who are trying to preserve the reef and the marine wildlife from mass tourism. It remains to be seen whether or not this tranquil gem of the Mexican Caribbean can be saved.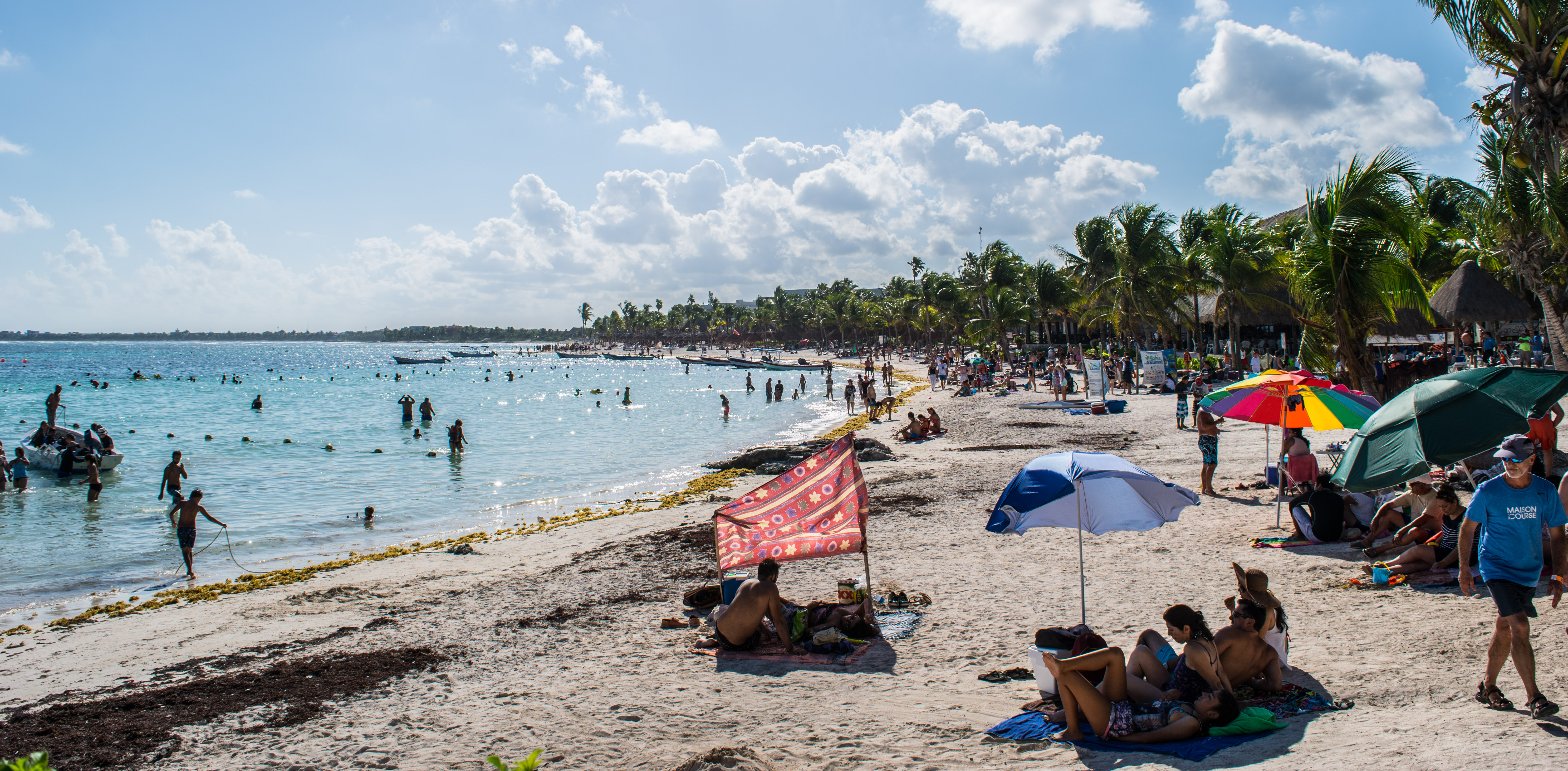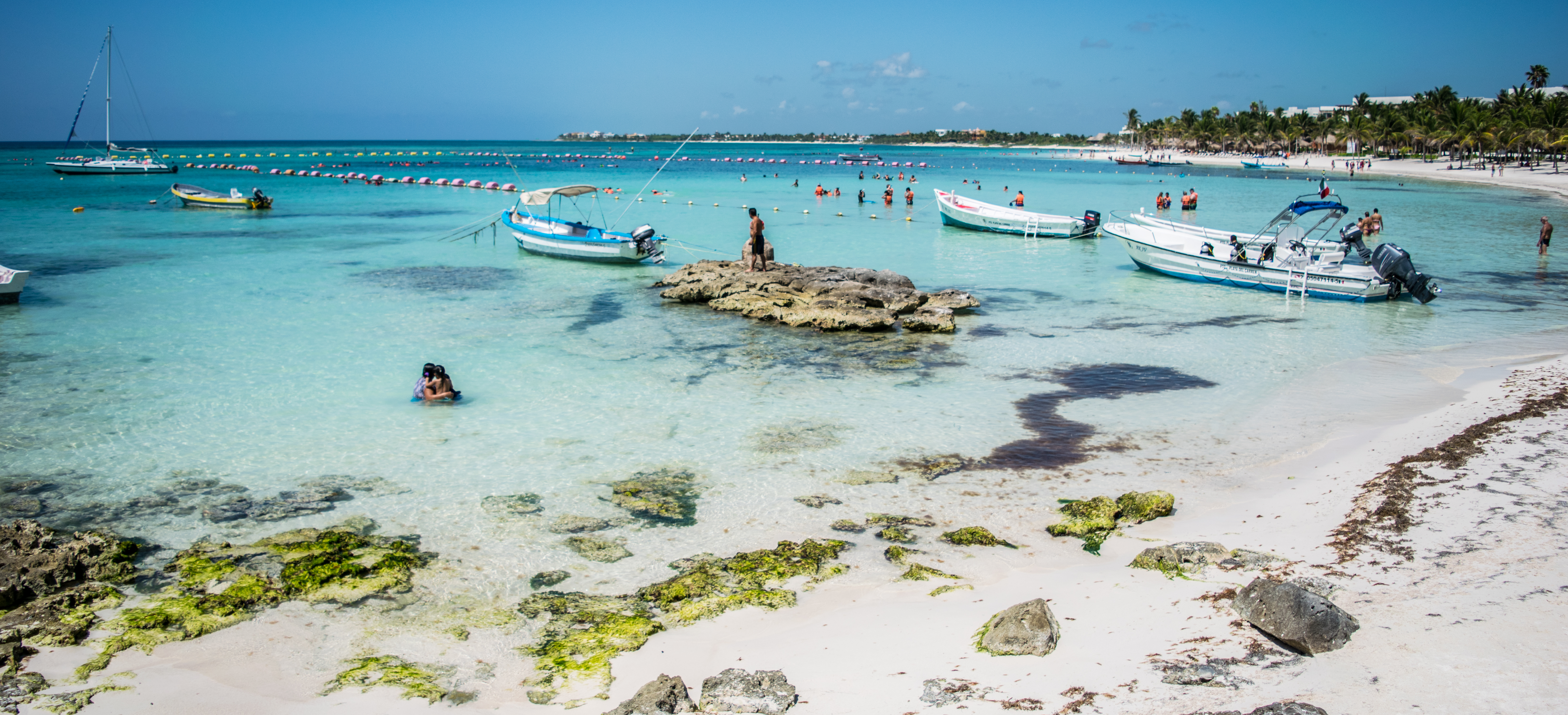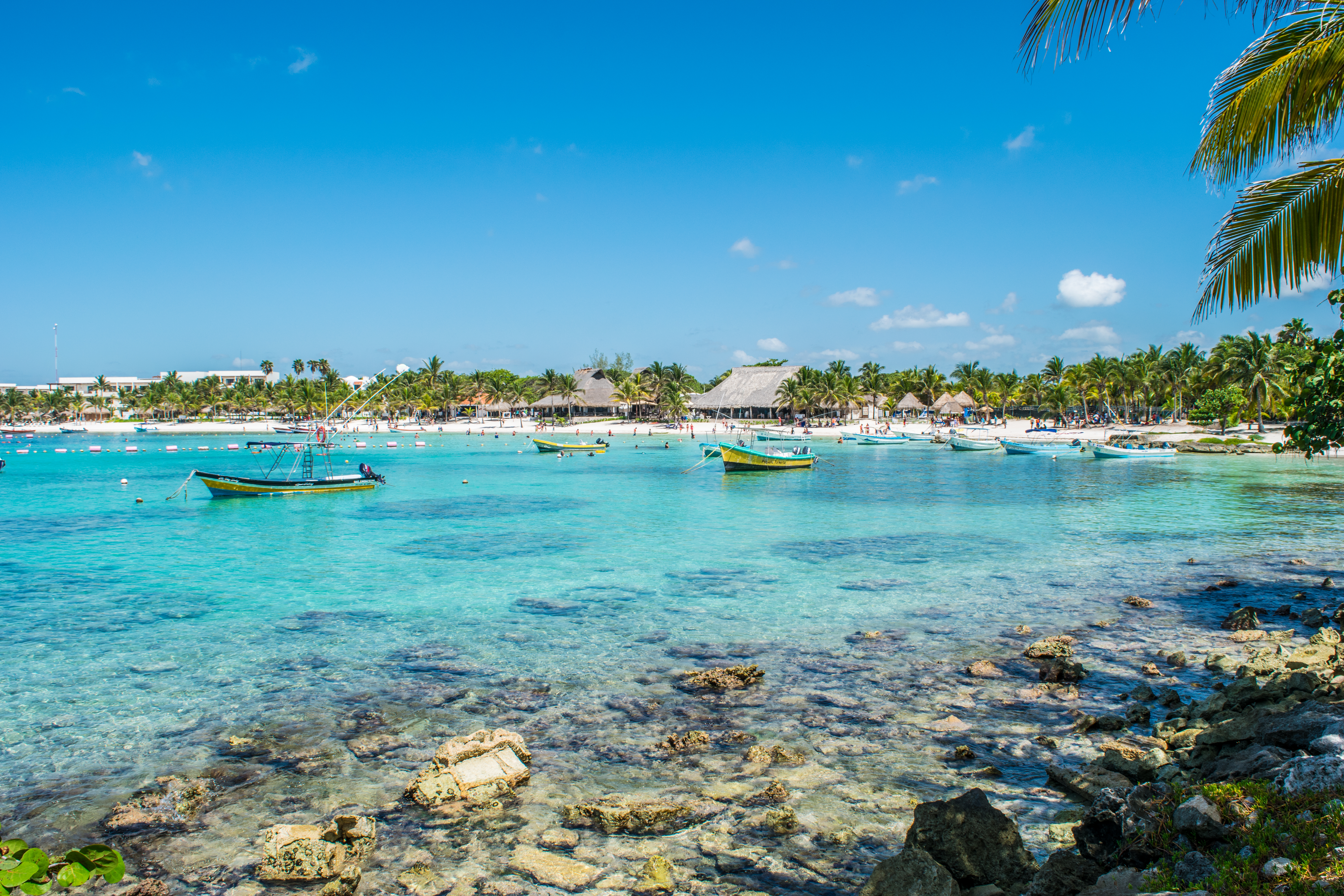 Playa Tortuga
Playa Tortuga has long been one of Cristina's favorite beaches, and we've actually shot a variety of videos and photos here over the year. This was our first time there with the new gear, so we wanted to update our photo portfolio and get a new video up for Cris.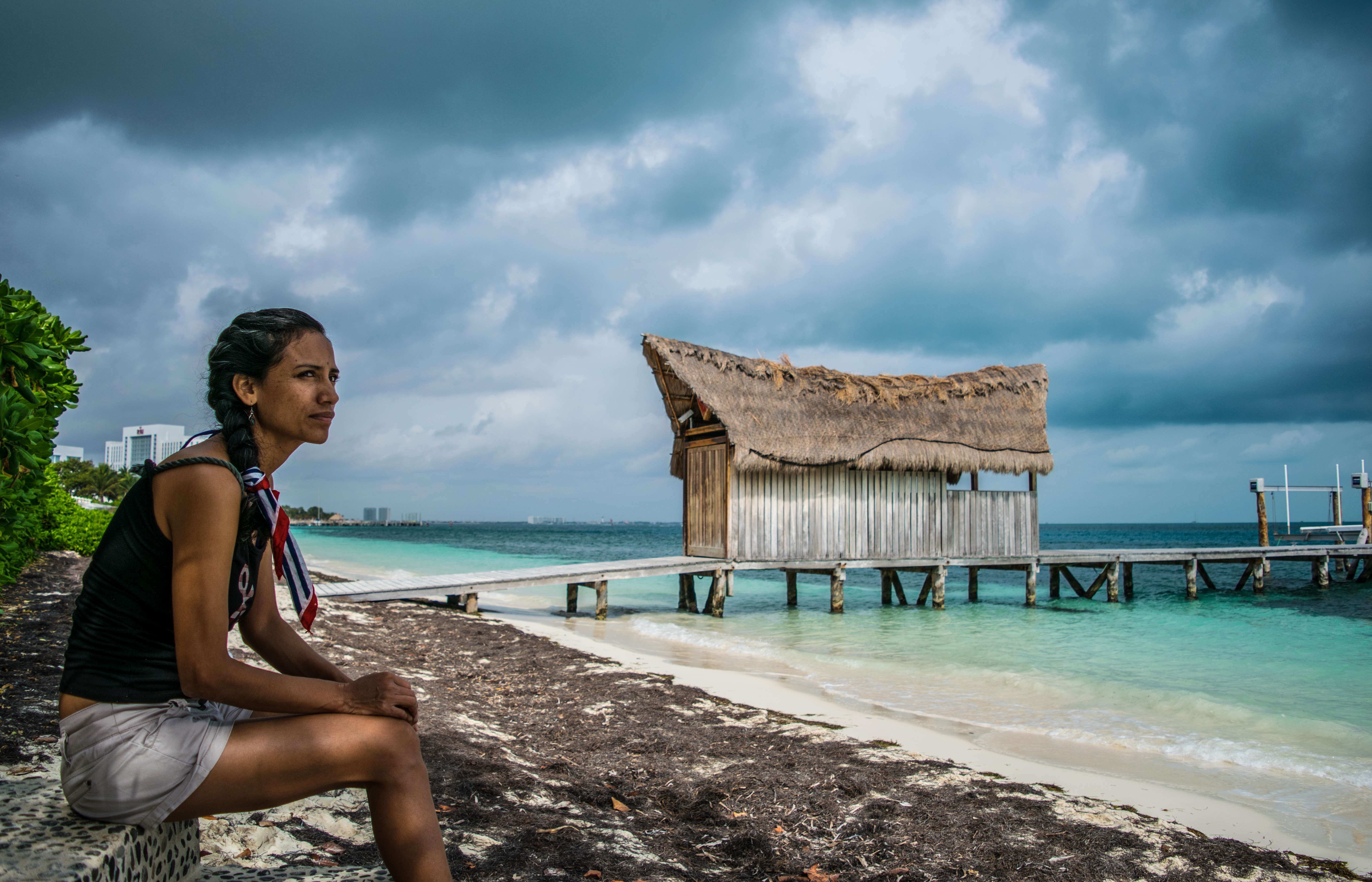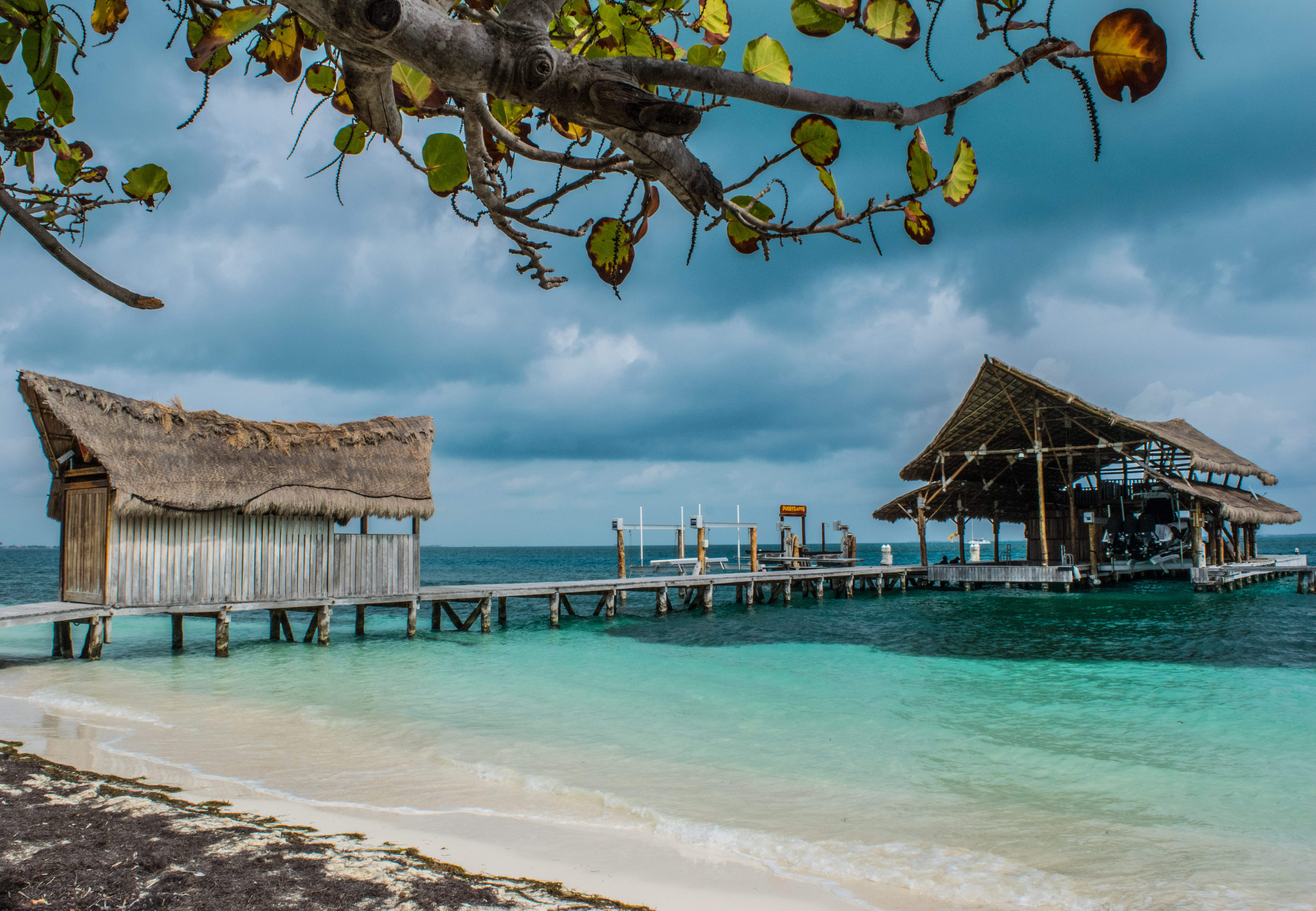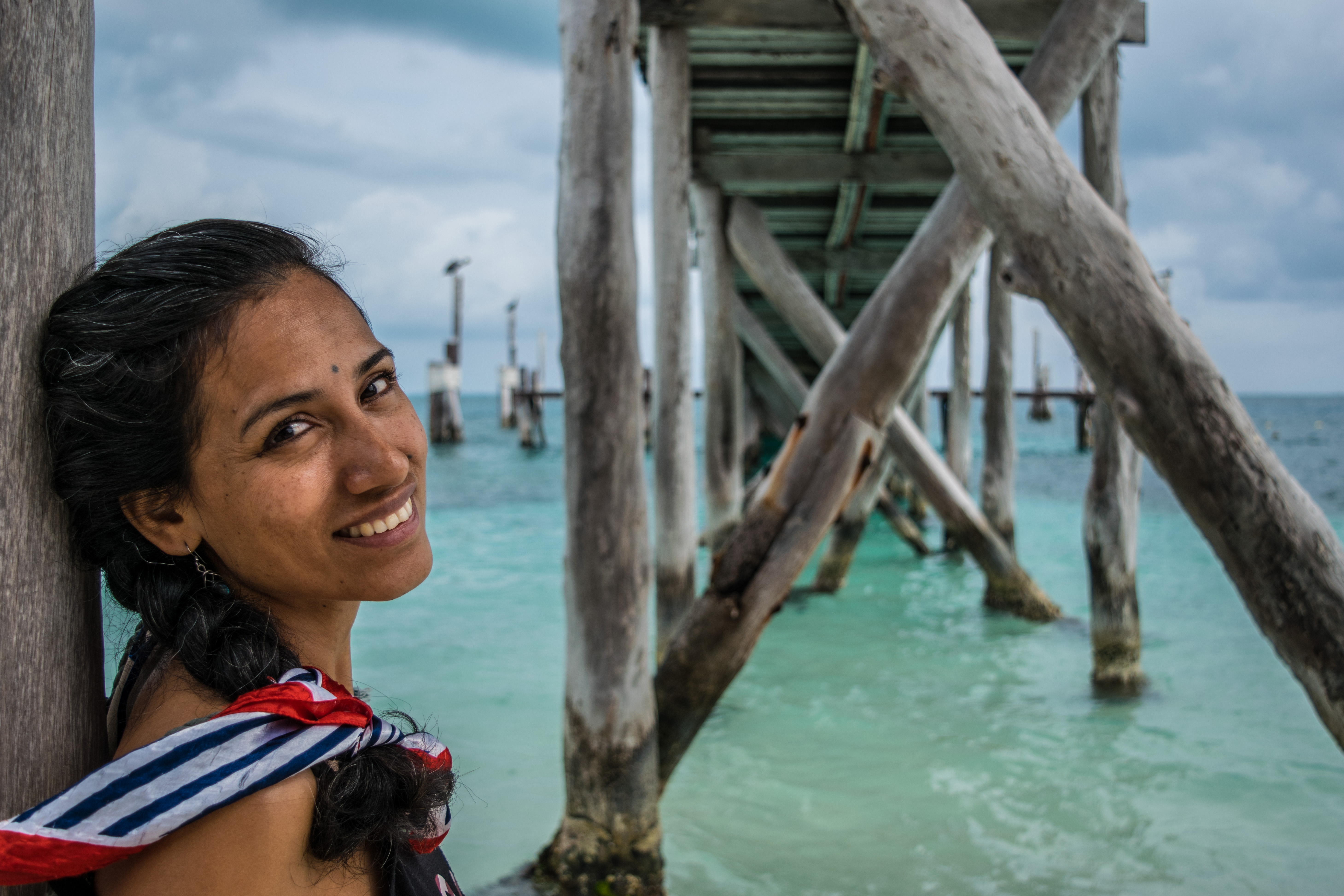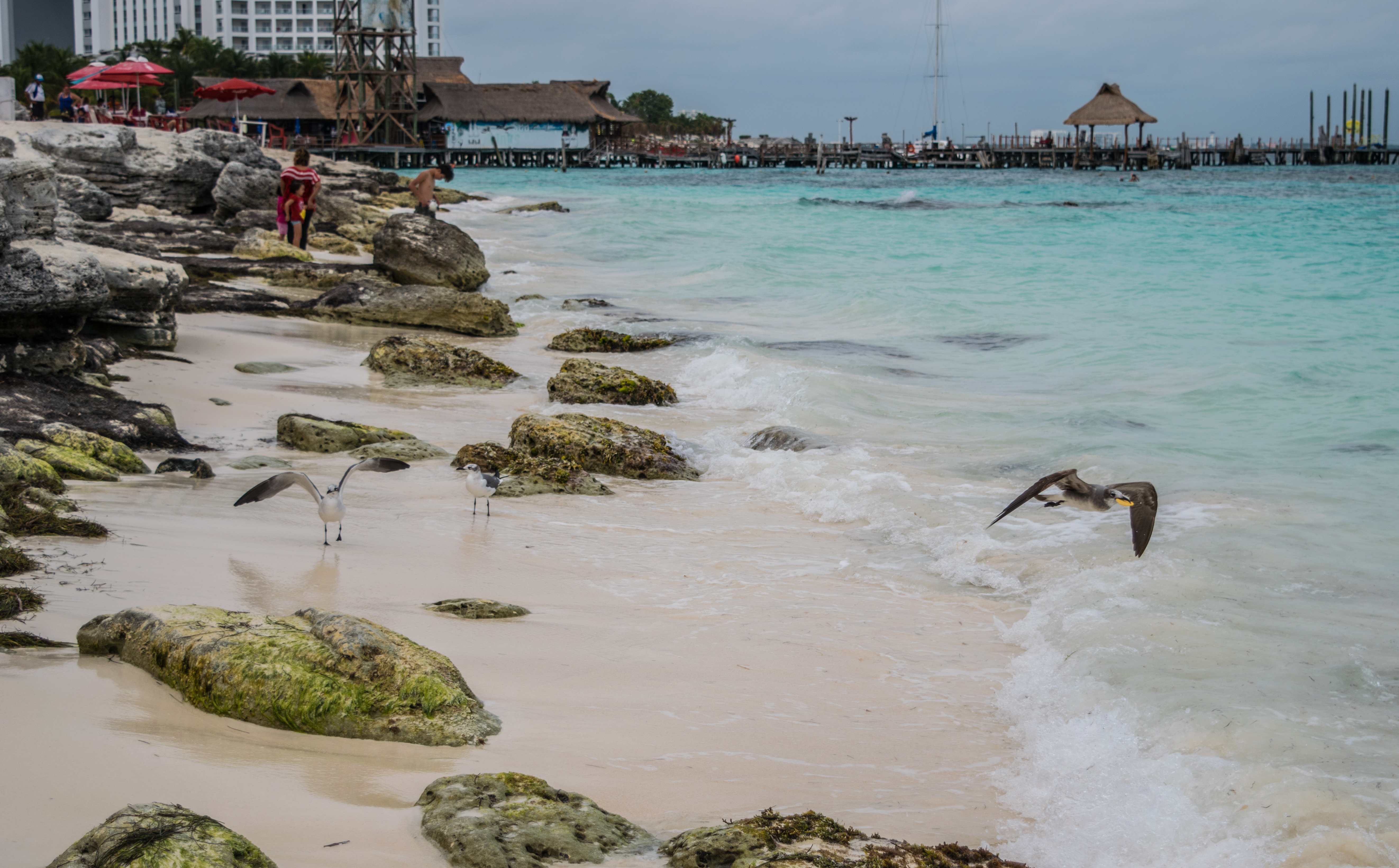 Playa Langosta
The beach at Langosta leaves a lot to be desired, but one of the recent updates from the local government is a family-friendly park they just installed to try and promote this place as a local hangout. Right now, it appears to be working, and so far there isn't a spec of trash in sight, there are plenty of staff on hand keeping the bathrooms and the grounds clean, and there have been multiple families around every time we've gone.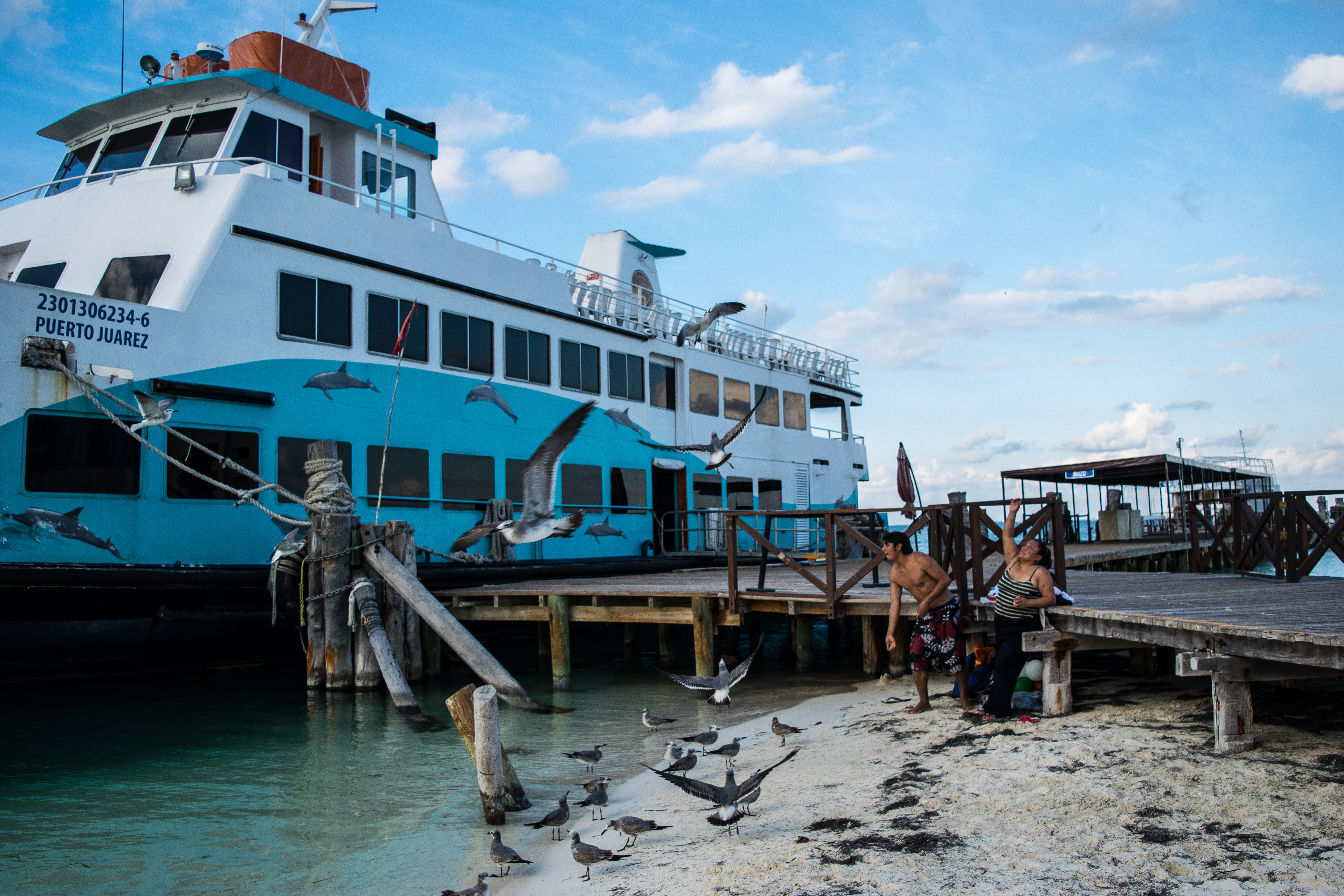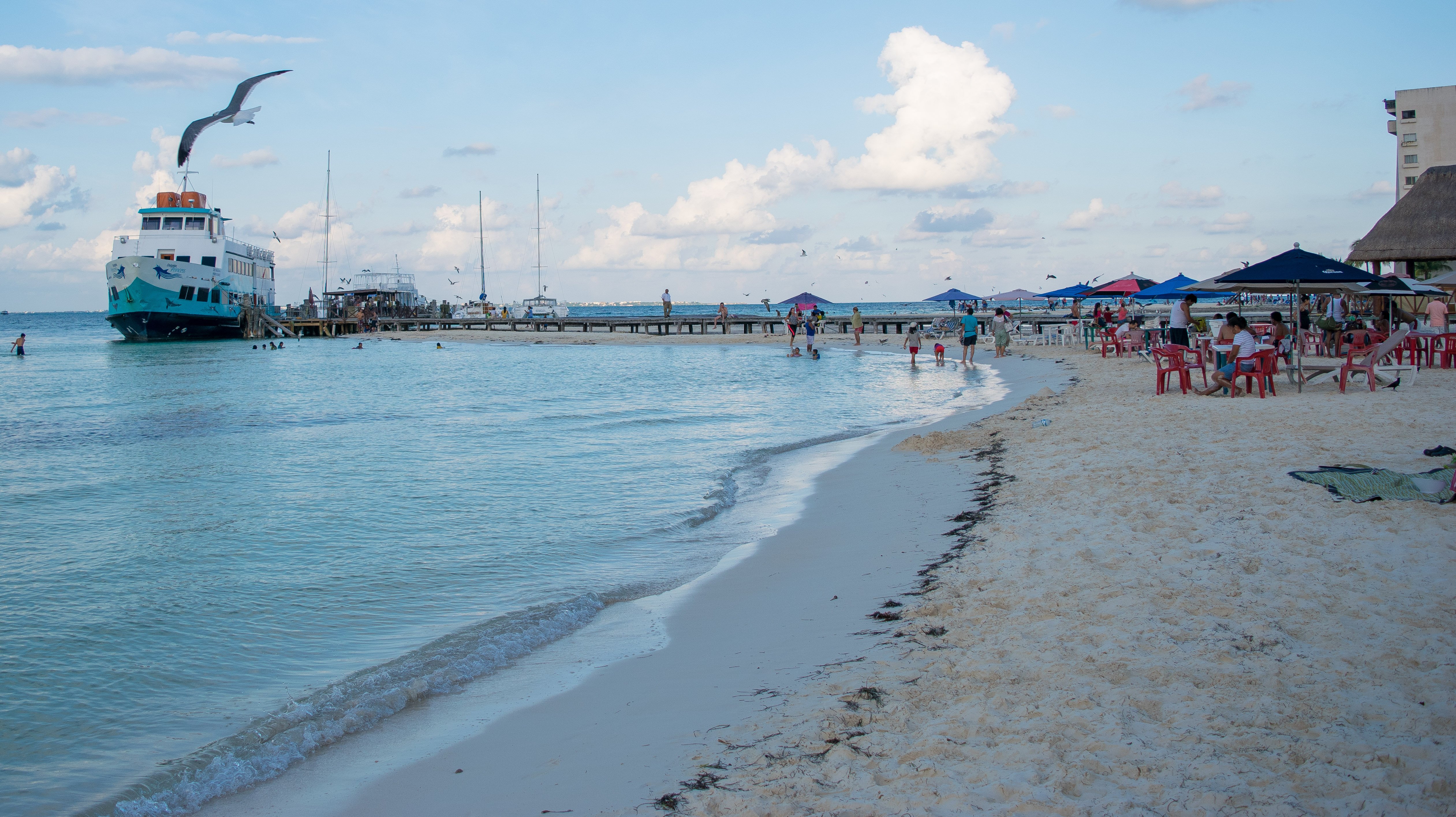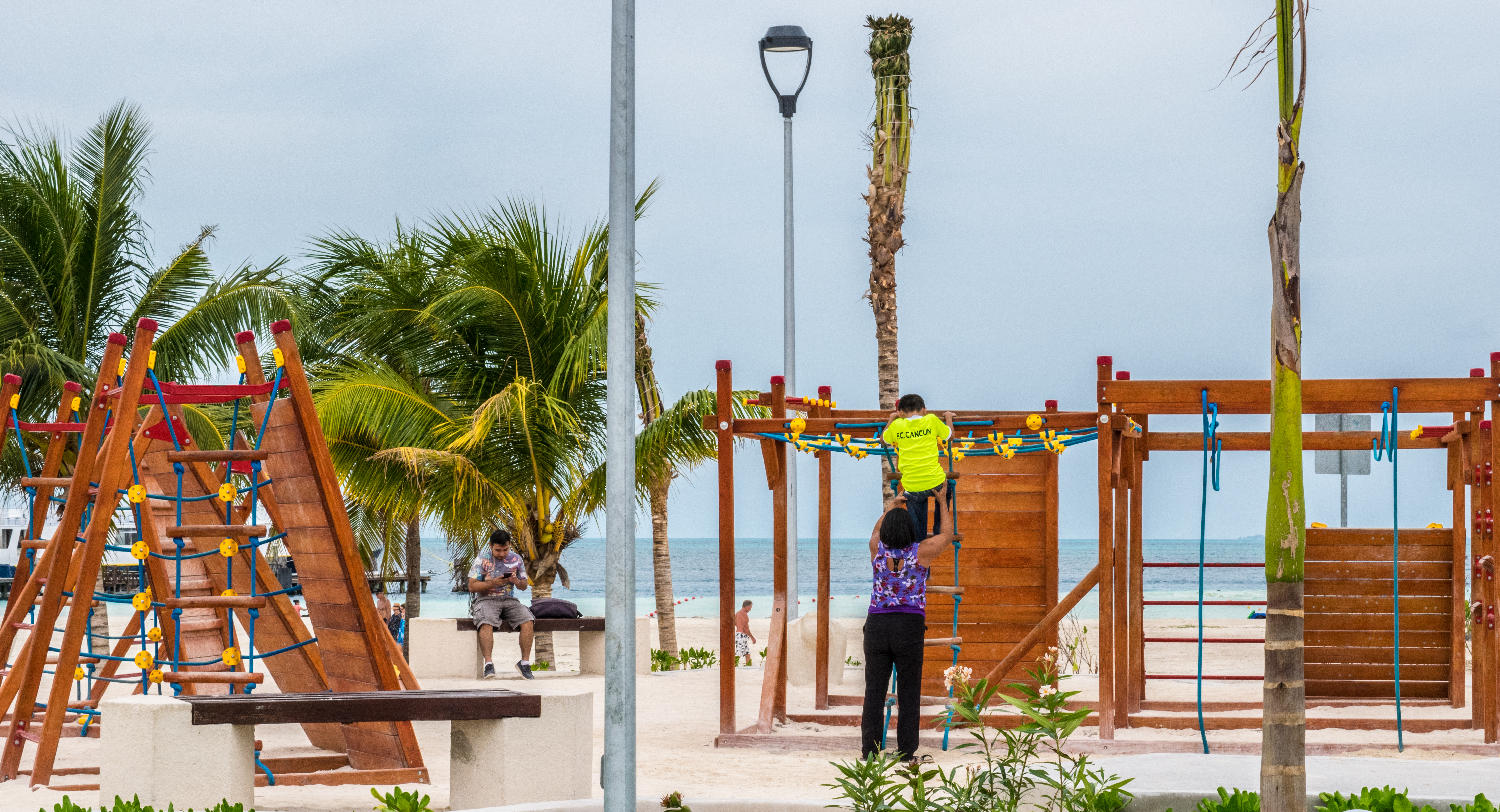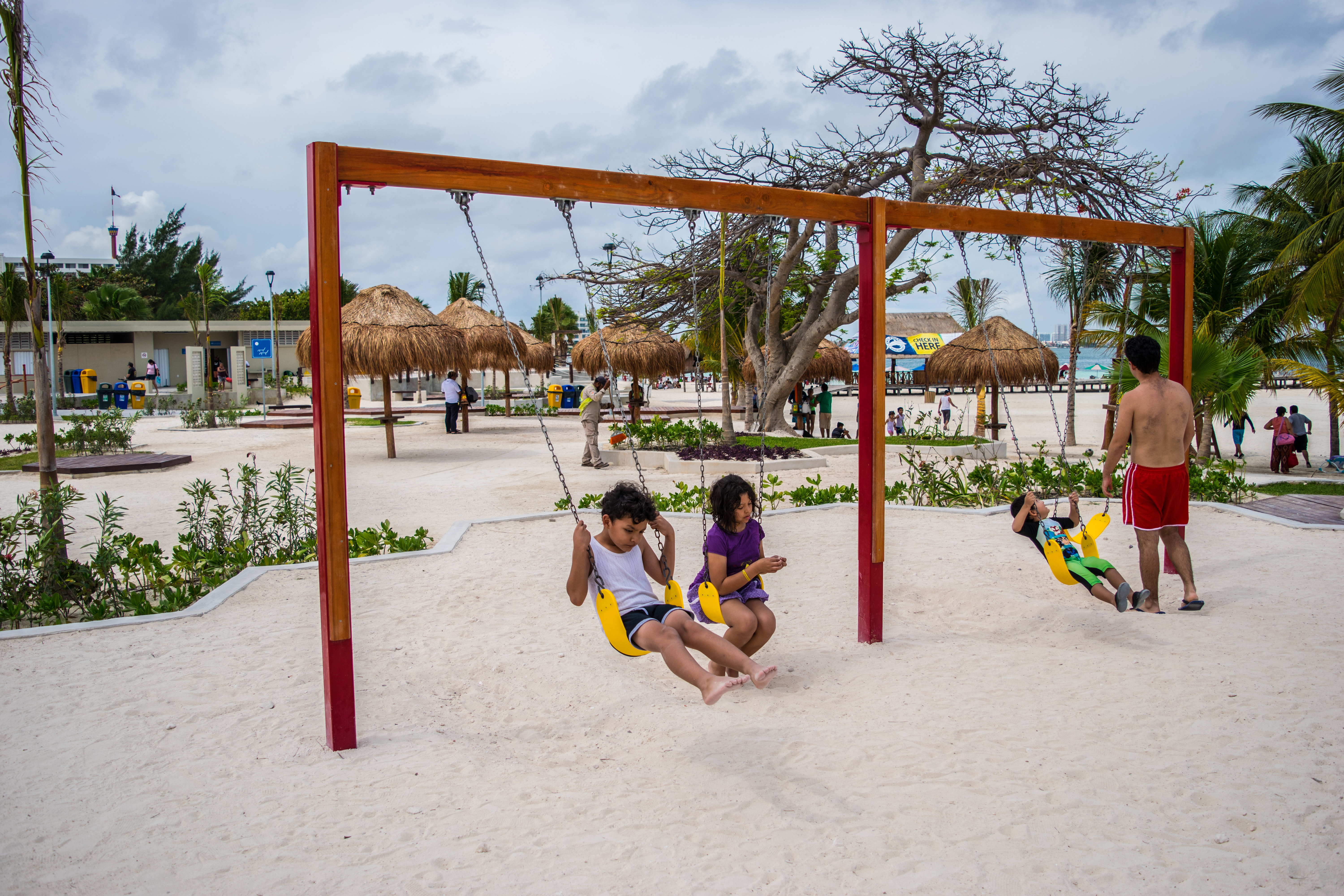 February Co'ox event
A recent push from the local artisan communities in conjunction with the local government, Co'ox is a bike-friendly, pet-friendly, and family-friendly gathering that happens (as of this writing) once a month along Avenida Nader in the heart of downtown Cancun, just behind the local municipality building. It's small; no more than a few dozen vendors at the most. But they are working hard to promote the event, and we're more than happy to show up and support!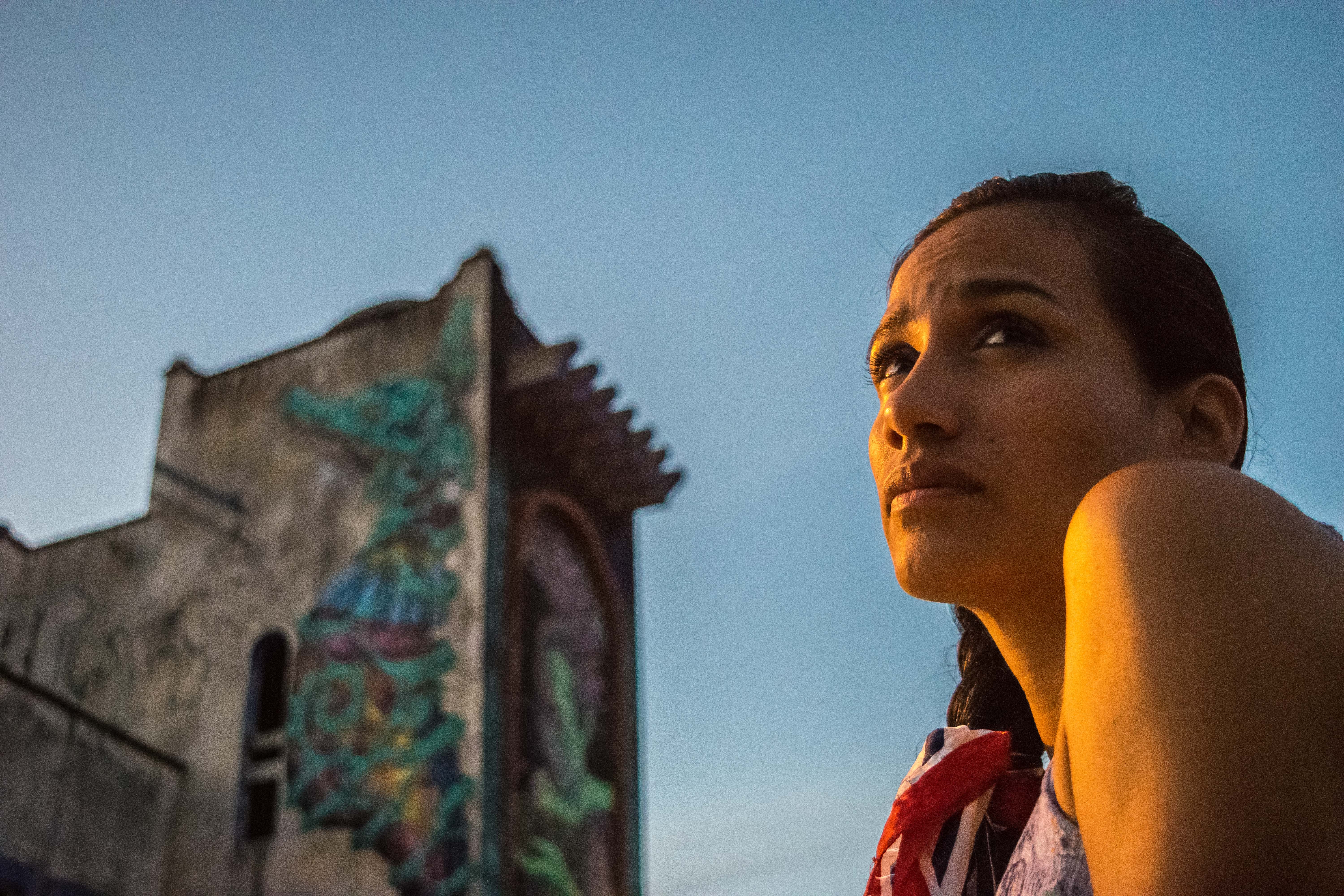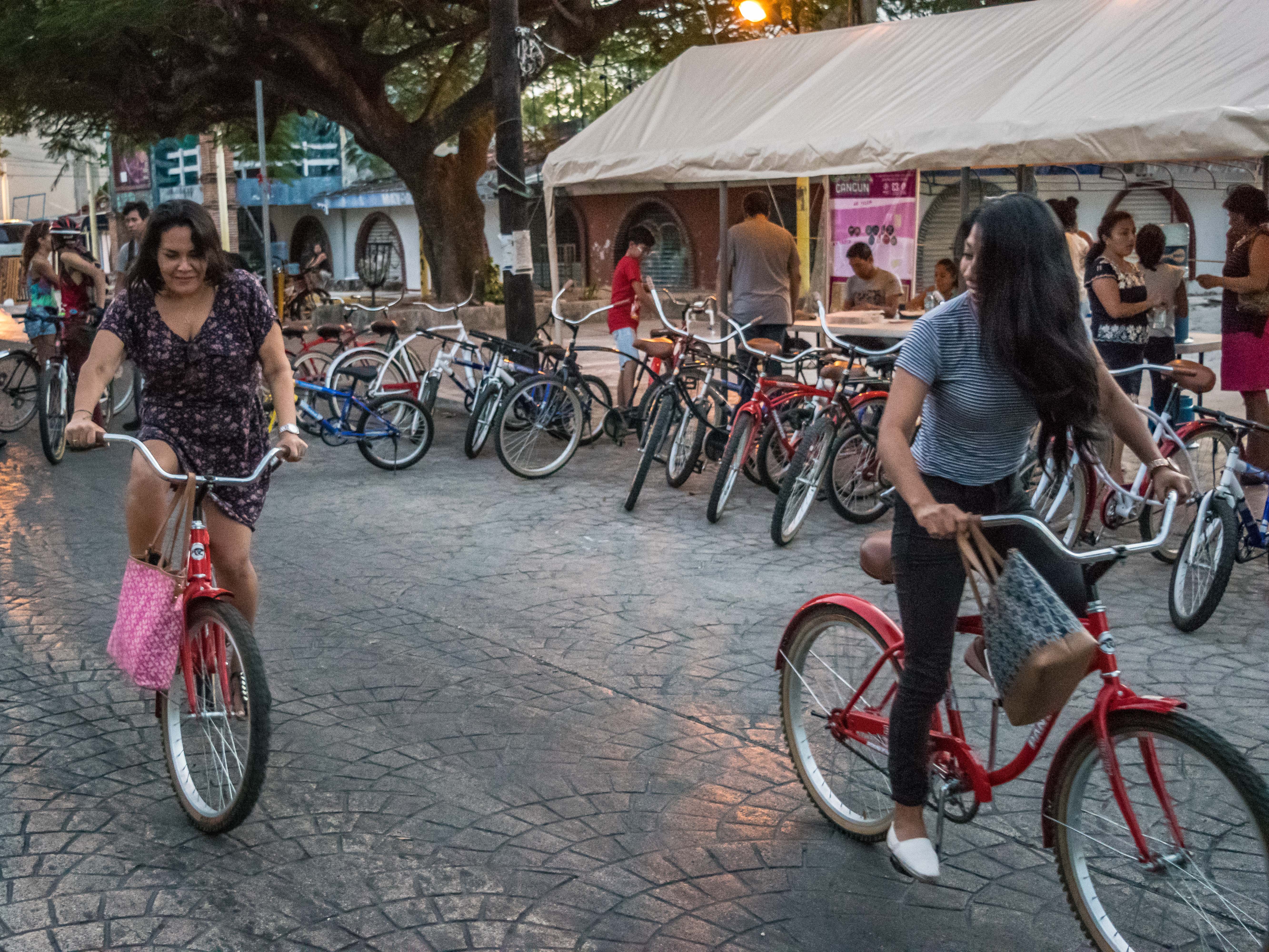 And last but not least…we purchased our own bicycles in February ahead of our spring adventures here in Cancun and the Riviera Maya, where we'll be adding new restaurants to the Foodie's Guide to Cancun, continuing work on our forthcoming Street Art in Cancun project, and a whole lot more, so stay tuned. As for us, we're back to putting on the finishing touches to the assembly of our new city cruisers. See you in April for next month's update!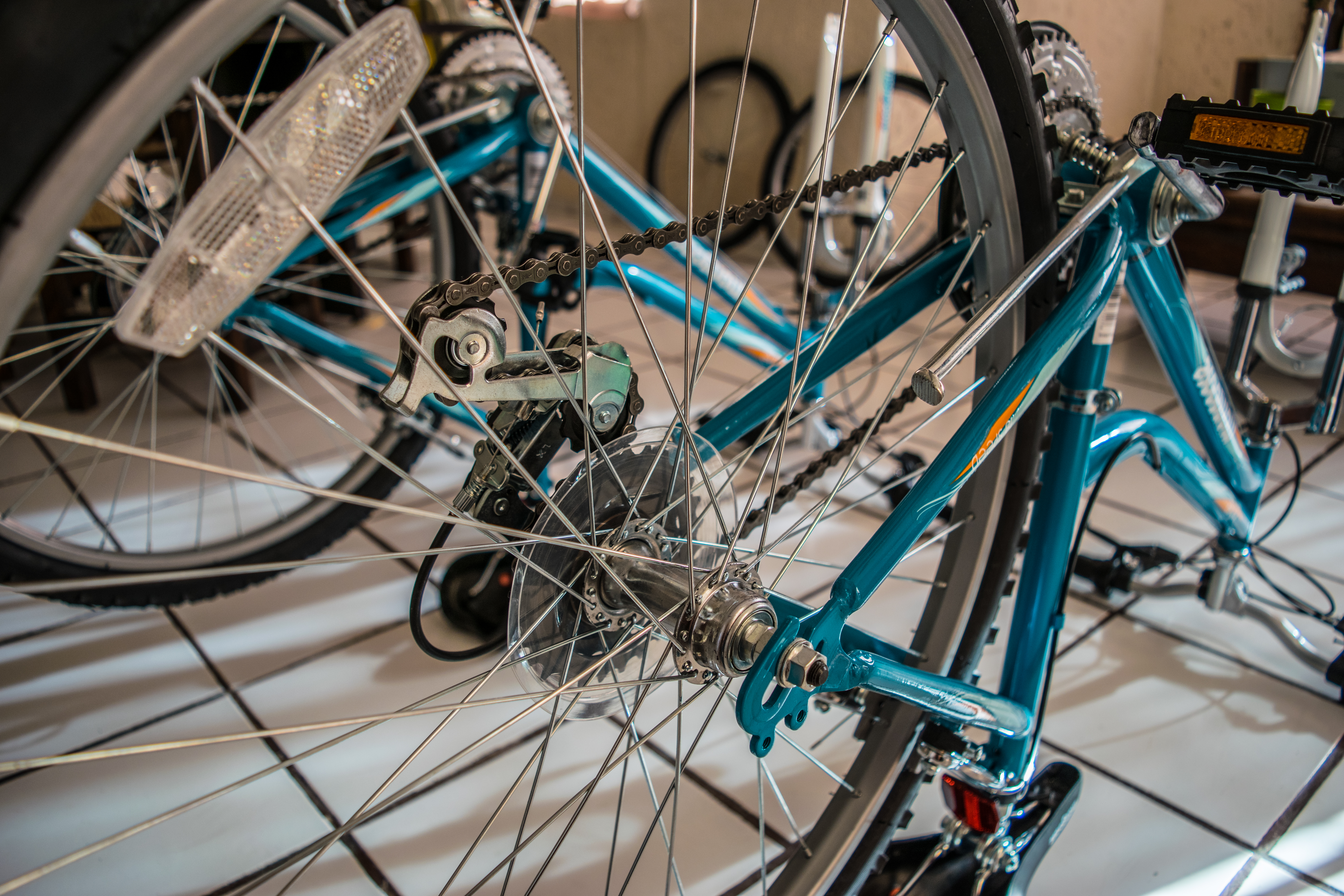 If you're looking for more information on traveling to Cancun, here's a few of our most popular resource pages built up over the past few years.
How to find an apartment in Cancun
Cancun – Beyond the Hotel Zone
Here's other entries in our Exploring Mexico series.
Exploring Puerto Morelos & Playa Marlin
Market 28, Chichen Itza, and Ruines del Rey
Street Art in Cancun, Valladolid, and Playa las Perlas
And don't forget our Cancun travel resource page, jam-packed with more than seven-year's worth of boots-on-the-ground information. Or you can go full monty and pick up a copy of our best-selling Cancun travel guide!