What if you had the opportunity to have absolute creative and financial control over your life? The ability to explore a life of full-time travel, live anywhere in the world, work the hours that you want to work and pursue your passions and dreams as opposed to being a wage slave working for someone else's benefit? 
Starting since early 2013 we've been offering a series of intense, hands-on brand and travel blog boot camps where the group participants come to Mexico and spend three months in a group setting, building up their brand, their blog, learning how to monetize it, grow their online presence and master social media management for passive income and a life of location independence or full-time travel.
One of my primary reasons for creating these brand boot camps was after my younger brother committed suicide in December of 2012 after three years of debt and unemployment. I wrote a blog post about it called The Breaking Point. Before then, I had primarily just been going along doing the travel blog thing, working on my immersion travel books and living my own life.
After he took his life, it struck a chord with me. I run a successful online business as a blogger and social media presenter at events such as keynoting at the Last Tuesday business event in Playa del Carmen and the TBEX travel blog convention in Cancun, Mexico, I've been debt-free since I was 29, and traveling the world full time since 2008 when I was 28 years old.
Sure, Life on the Road – The Business of Travel Blogging along with The Expat Guidebook and Beyond Borders – The Social Revolution have all the information you need on getting an online business going to support your life of travel or living in other countries, but there's a big difference between reading a book and actually going and taking a class with a mentor  in a hands-on, one-on-one setting with other enlightened souls on their own path to adventure in an environment where the only thing you are focused on is fun, teamwork and brand building. 
How Does It Work?
Our brand boot camps are three-month-long intense mentorship programs dedicated entirely to brand building, blog training, social media management, marketing strategies and the establishment of an online income. In the middle there's also a custom-made adventure tour that we use as a team-building component to help our students grow as a team and further their journey spiritually as well as with their business.
By the time you leave you have everything you need to run a fully functioning brand providing you with a passive and active income, ready to work with an international pool of clients in the world in an ever-expanding digital market, as well as earning a livable wage through passive income and your website/brand/social media efforts.
The classroom curriculum is pulled directly from Life on the Road – The Business of Travel Blogging, The Expat Guidebook and Beyond Borders – The Social Revolution.

How do we get you to that point? By providing you with the ultimate environment to dedicate yourself solely to brand building, cultural immersion and individual growth within a team environment.
We give you fully-furnished, modern accommodations with air conditioning, Internet, cable TV, sheets, towels, dishes, fully-kitted out kitchen and beyond. We provide maid service, access to massage therapy, meditation, yoga and we do all the grocery shopping and cooking so that your entire time here at our headquarters is dedicated to learning…not stressing about little things like going to the store.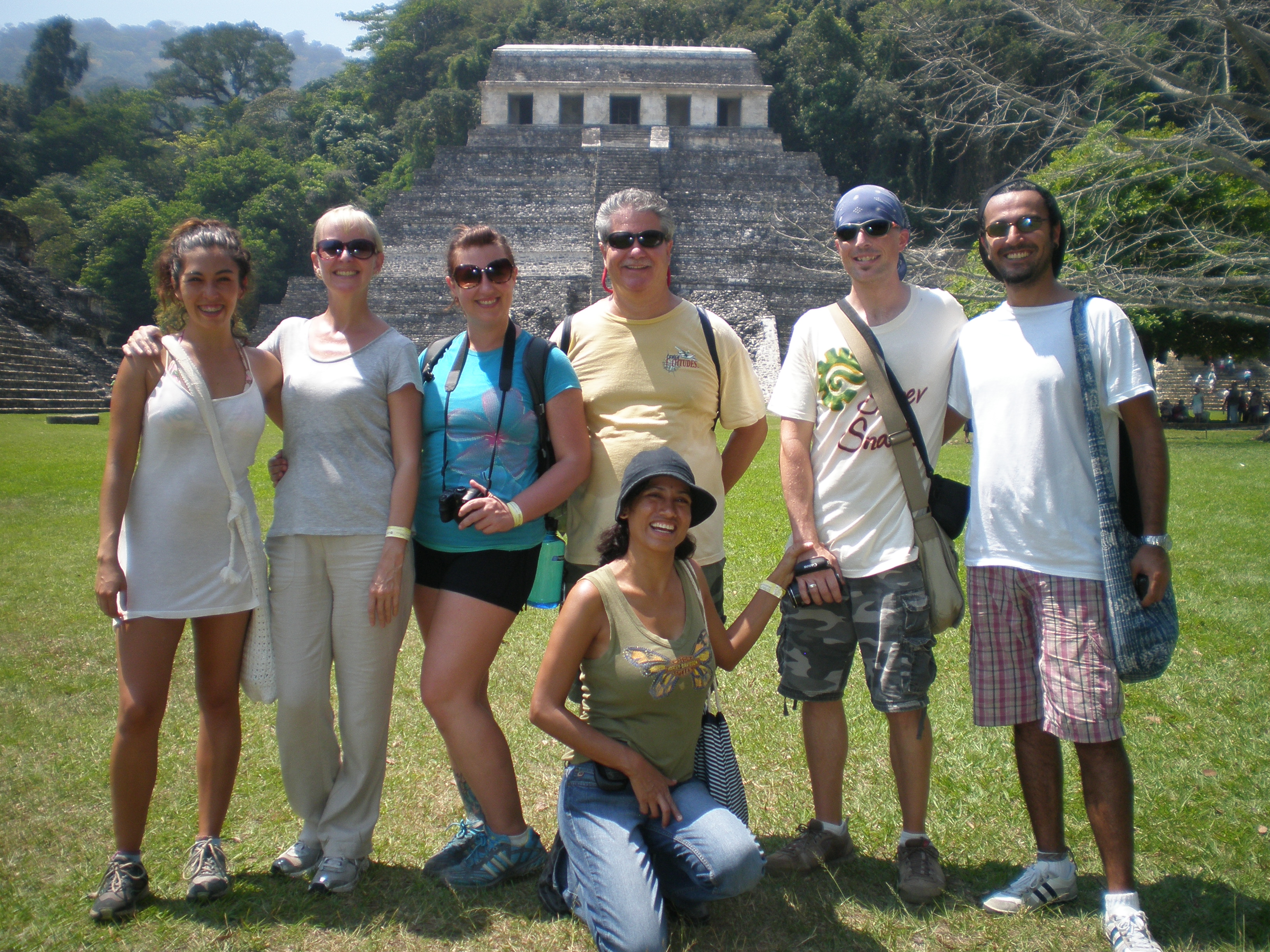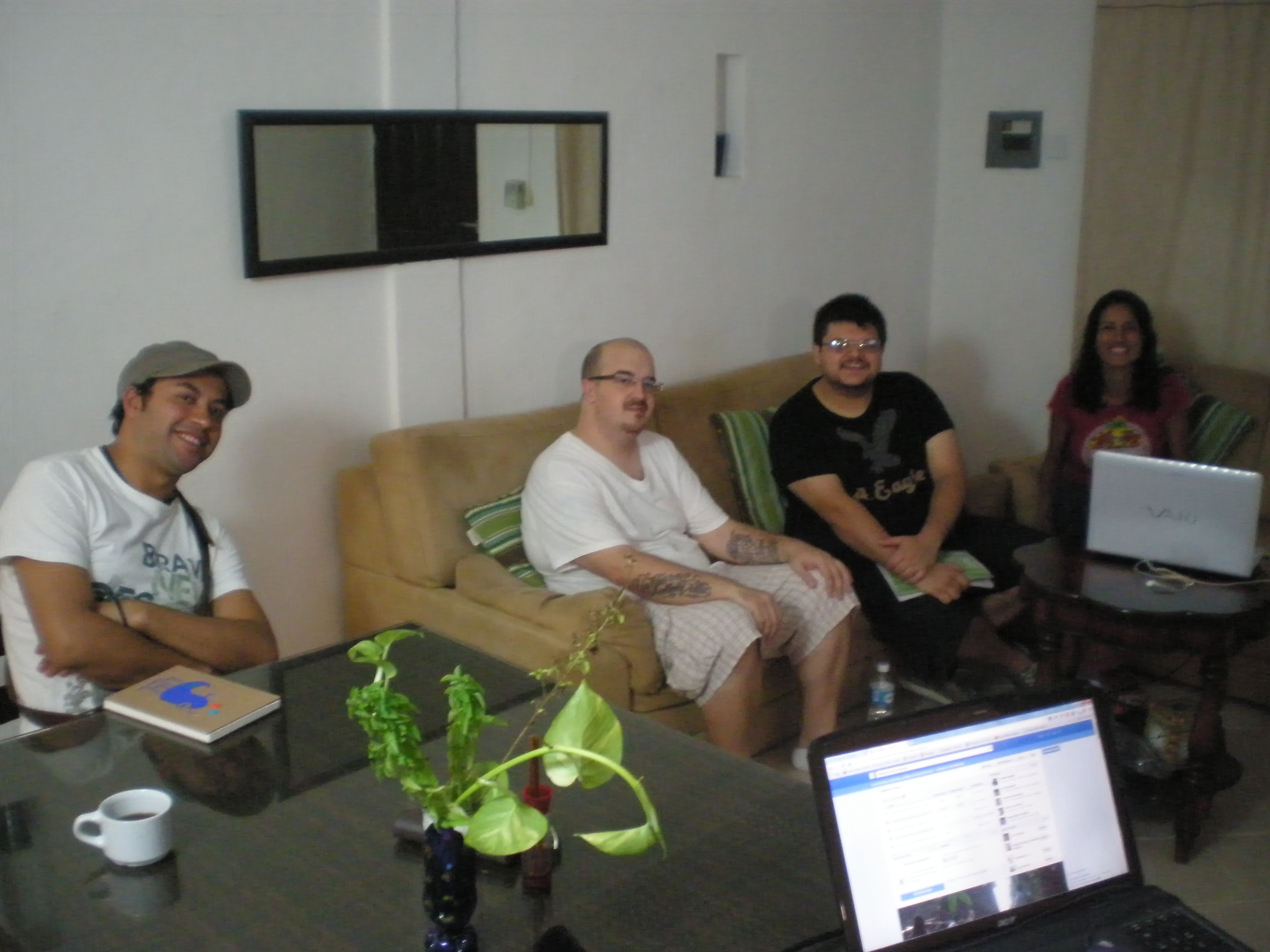 Secondly, we put you through the wringer on a daily basis with focused on cultural immersion, brand building, blogging and social media management with myself as well as a variety of guest speakers, such as Wandering Earl who was here in the Spring of 2013, Chimi from Snail Adventures who helps us with our adventure tour, along with Ismael from Pro Web Group and more.

You'll learn basic website development, we'll get your blog and/or website up and running (via WordPress), we'll get your social media pages up and running and you'll learn the daily routines and habits that will carry you on beyond the class into a life of location independence and full-time travel via your passive income.
You'll also be learning the Spanish language through an intense language immersion class taught by Cristina, giving you access to what the World Bank named the number 1 fastest growing digital market in the world: Latin America. While the English-speaking world might be suffering through the so-called global crisis, the Spanish world (and the international market as a whole) is thriving with a gold-rush of work for those who speak the language and have the freedom and flexibility to travel and take advantage of the local booms where they are going on.
On top of that, we offer a unique team-building adventure tour as part of the retreat. For example, our Spring of 2013 retreat saw the members breaking off from their studies on March 21st to visit the ruins of Chichen Itza on the Spring Equinox to watch the serpent god Kulkulkan descend from the heavens down the stairways of the Temple (the unique, once-a-year occurrence when the shadows of the sun hit the pyramid in such a way that the shadows create the illusion of a serpent crawling down the staircase), and then on to Merida, Palenque, Misol Ha, Agua Azul, San Cristobal de las Casas and Campeche.
You can check out the photo albums at our Google+ or Facebook pages.
As part of the program, we also video blog all of the classes and share the videos on our YouTube channel to help maximize your exposure, plus we share all of your website and social media information through the Marginal Boundaries travel blogging and social media network connections.
Monday, Wednesday and Friday are class sessions; Tuesdays and Thursdays are homework days. Weekends are free to explore the surrounding area at your leisure. Daily schedule is as follows:
Breakfast 9 a.m. to 10 a.m.
Spanish classes 10 a.m. until noon (for physical attendees only).
Afternoons free.
Dinner from 5 p.m. until 6 p.m.
Brand building classes/homework in group sessions from 6 p.m. until 9 p.m., Monday, Wednesday and Friday. Online students attend via Google+ Hangouts for the brand building classes.
Creating Your Own Reality
There are two paths you can take in life: your own, and the one that governments try and trap you into believing is the only route to success. The former is a lifestyle of absolute creative and financial freedom, and the latter is a lifestyle of perpetual debt, mortgages, school loans and car payments, with the next 50 years of your life spent grinding yourself down to the bitter end.
Social media and the freedom of information that is the result of The Internet have created a world where anyone, anywhere, from any country and language, can create a passive income online to use as a means of funding their lifestyle.  All you need to do is think outside the box and be willing to unplug from The Matrix, to take control of your life, to put yourself in the driver's seat as opposed to letting someone else dictate your life to you.
Our brand boot camps are designed specifically to help anyone, anywhere, from any country, create a website, build a brand, establish a passive income and then use social media to market their product and service to a global pool of clients.
Social media management and blogging for a living are so new that they aren't even offered as courses in colleges and universities, nor should they be since higher education is a waste of time and money. These skills allow you, the individual, the opportunity to work independently, free of The System, following your dreams and your passions rather than a 40 hour work week schedule or someone else's time card. When you can take your ideas, your passions, and develop them into a blog, business, product or service with an international pool of clients…the sky is the limit.
Costs & Deposits
PLEASE NOTE: PHYSICAL ATTENDANCE IS CURRENTLY ON HOLD AFTER CRISTINA'S EMERGENCY SURGERY ON MARCH 27th OF 2014. WE ARE ON HOLD UNTIL FURTHER NOTICE.
The cost of physical attendance to the retreat is $9,000 USD per individual or $15,000 USD per couple.

This includes all of your accommodations, breakfasts and dinner, maid service, yoga and meditation instructors, the adventure tour as well as the Spanish and brand building classes, plus entry to special coworking events and access to the Startup community and events that take place throughout the year in the Riviera Maya.
The cost to attend the online version of the brand boot camp is $3,000.

This includes access via Google+ Hangouts to the brand building classes on Monday, Wednesday and Friday evenings.  

Local attendees from the Riviera Maya receive a discount and can attend for 30,000 pesos MX (10,000 pesos per month for 3 months)




Note: local attendees do *not* live on site with us for the 3 month program. This is reflected in the reduced price. Traditionally, the Spanish language program is also not included for local attendees since it is assumed they already speak Spanish. The local classes are combined with our online classes and only reflect the brand building/blogging classes that take place in the evenings.
 The deposit for individuals is $1,000, and $2,000 for couples.

Please send us an email and we'll send you the PayPal information and the contract, as well as schedule a Skype or Google+ Hangout video chat to answer any further questions you have.   
View some of our past retreat members here