The latest version of 30 Ways in 30 Days: How to Transition into the Location Independent Digital Nomad Lifestyle is here! You can download your free copy here, or you can simply read it in your browser. With 85 pages of information on how to get started on your path to absolute freedom, there is no better resource for the digital nomad.
Please note, it's password protected. You can get your password by signing up for the newsletter. Please allow up to 24 hours for the autoresponder to send your welcome letter and password.
Click the image below to open up the PDF and read here, or save it to your computer for future reading.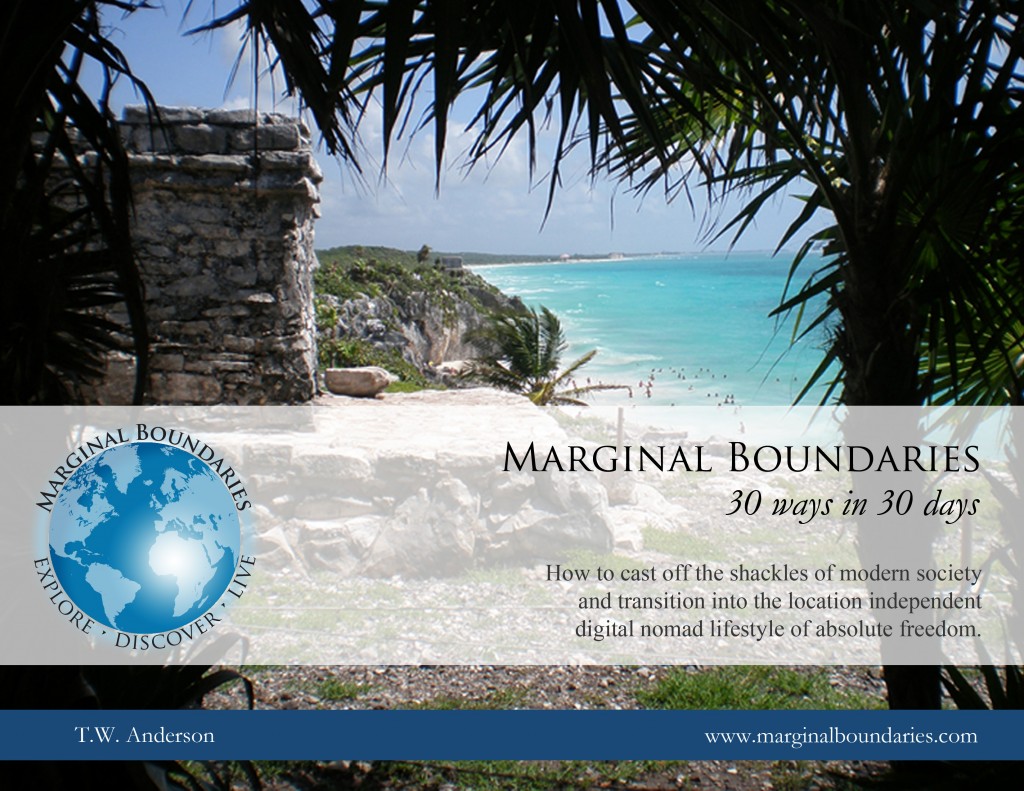 Or, if you would like, you can read the entire 30 Ways in 30 Days series of posts here at the website.