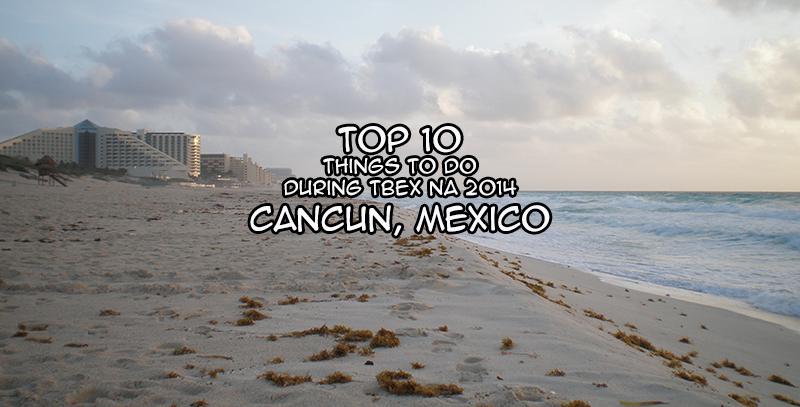 When it comes to Cancun, there is a plethora of information on the Internet about what you should see or do while here in the heart of Mexico's Riviera Maya. However, most of what you will find falls short because it only deals with one specific part of the town: the Hotel Zone and tourist strip.
If you plan on being in town for the TBEX North America 2014 event, there's a few things you need to take the time to see, experience and taste while visiting the place that made our home from 2010 until early 2014. Without further ado, take a look at our top 10 things to see and do while here in Cancun. 
Tacos Rigo
Tacos. Everyone loves them. And few places do them better than local chain Tacos Rigo. Over the years, this turned into our go-to place when it was time to take anyone new to a taco place in the city. They started out as nothing more than a street cart selling on the side of the street and over the years built up to the restaurant that is now famous throughout the city. Hands-down the best tacos de pastor you'll find in the city (only after 4 or 5 p.m.), as well as a full selection of other meals and meats, ranging from ojo, surtido, cacheta, tripa, lengua, arrachera and beyond. Check out our full blog post for the video and more.
The Ruins of Tulum
Tulum is often over-shadowed by the more famous Chichen Itza up the road further inland, but if all you have are a few spare hours on a lazy morning, this is the closest Mayan ruin you can see within the Riviera Maya. It's small; even with a guide you can chew through the ruins in less than two hours, and if you are someone like us who have been half a dozen times you can walk through in 30 – 45 minutes, but the views are epic and the beach is always packed full of people who come for the ruins and stay for a day in the sand. See the full array of photos + videos here.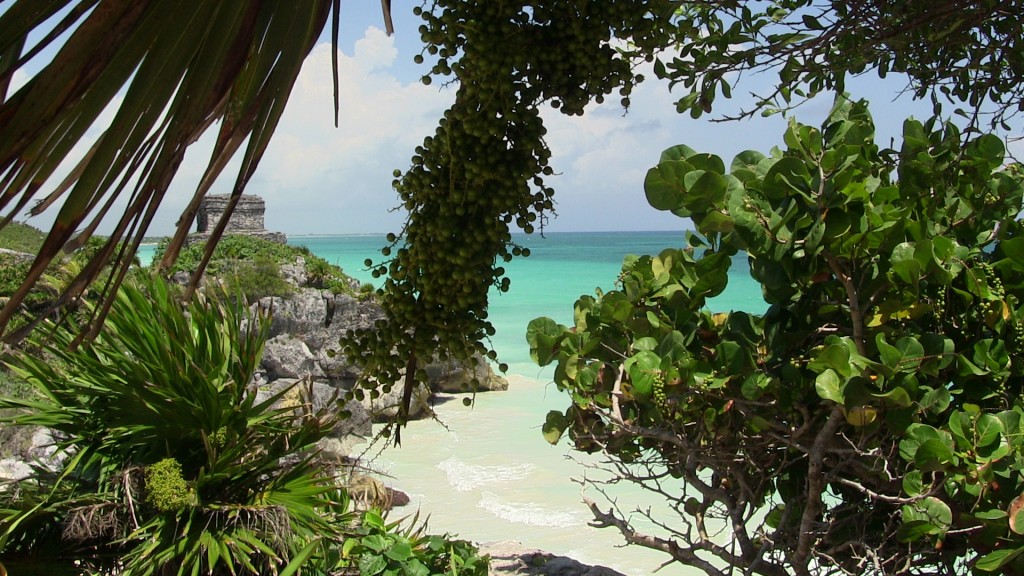 Market 23
If you are someone like us who craves fresh produce, this is the only open market in the city to head to. Literally. It's not a big place, and it's not a major tourist trap (although there are some touristy stalls selling clothing and the like on the outskirts of the market), which makes it perfect for a couple hour visit or a morning grocery run, regardless which you are here for. This is also one of the only places in town to get freshly-killed chickens, ducks, turkeys, pork, beef and fresh chicharron, as well as some hard-to-find herbs and spices that the local supermarkets don't always carry. Check out our post for the full details.
The Streets of Downtown Cancun
No visit to the city is complete without heading into the downtown sprawl of Centro and checking out the architecture and the quiet back alleys that make up the everyday living quarters for locals and foreigners alike. If it's your first time in Mexico, you'll see a blending of United States and Canadian architecture styles in the southern part of the city, while in the heart of downtown it's the typical block and brick structures that are the mainstay of homes across Mexico. Explore the streets alongside us in this post.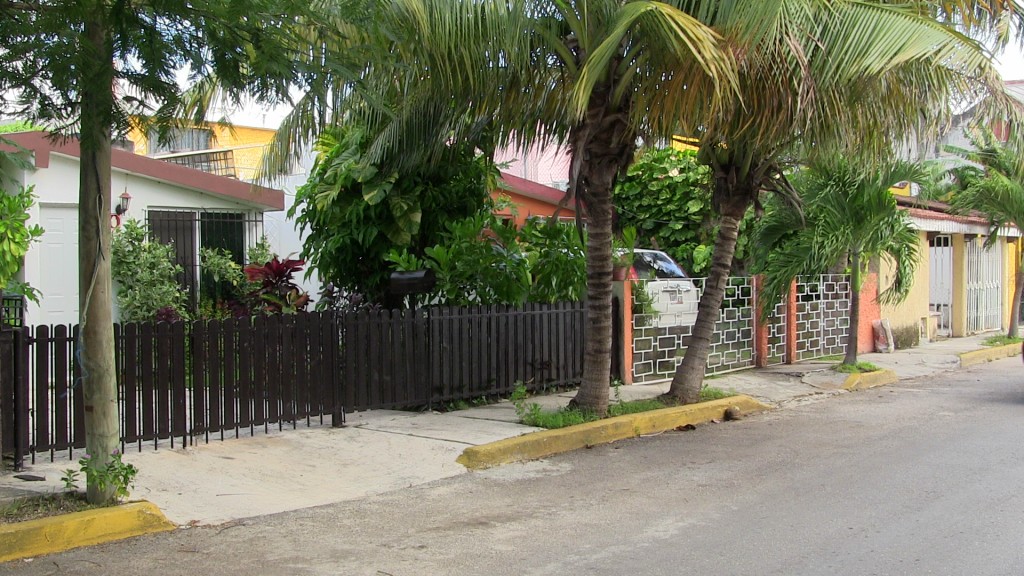 Parque Las Palapas
If there is a beating heart to mainland Cancun, this is it. The Palapas Park is the zocalo, or the city center. It's smack-dab in the middle of downtown and the is packed with locals and Mexicans from the surrounding areas every Friday, Saturday and Sunday nights throughout the year. From children's music festivals to dance recitals to plays and local concerts, there is always something going on. If you dig street food, a carnival-like atmosphere and good, local culture, this is the place to be. Read our write-up and check out the video on the park here.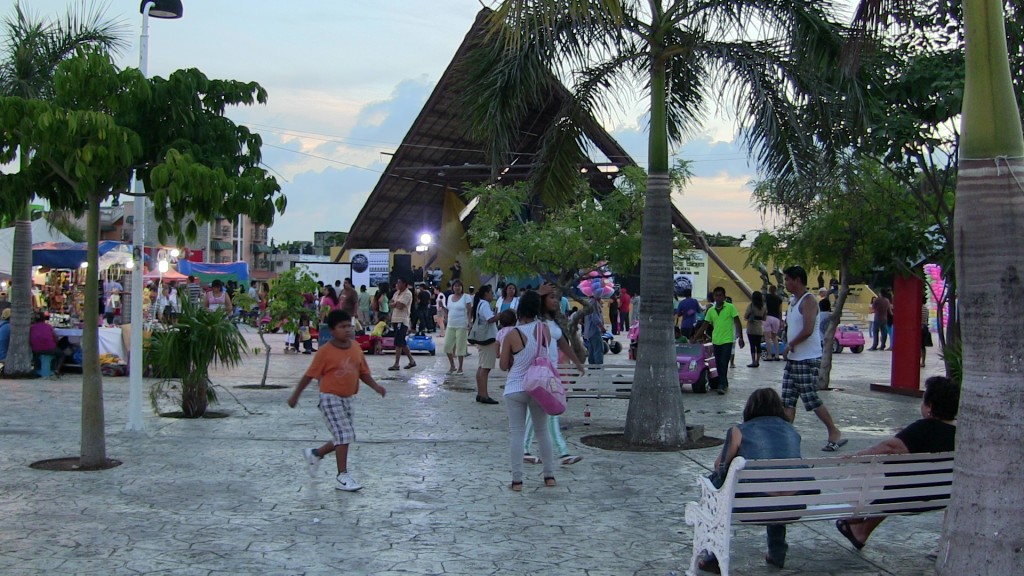 Ya Estas!
Tortas. You cannot come to Mexico without eating a torta or two. And for our money's worth, the best in town can be found at Ya Estas! in downtown Cancun, near Market 28. The owner, Miguel, is a groovy cat, and we've been frequenting his little restaurant for four years. He also has amazing restaurant combinations (the Mexicanote is one of my favorites), fresh aguas de frutas and comida del dia specials, but it's the tortas that keep us coming back. Check out our review of his restaurant here.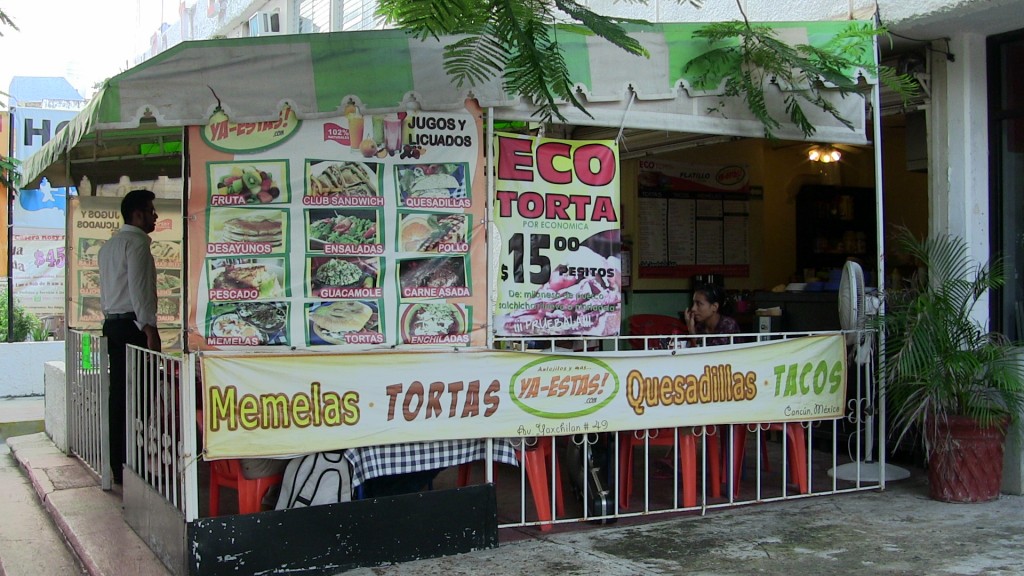 Playa Tortugas
Most of the beaches in the Hotel Zone are packed full of tourists, which is one of the reasons we enjoy Playa Tortuga more than anywhere else: there's almost never any here. At least not foreigners. Instead, the place is a favorite with locals and Mexicans from other parts of the country as well, mostly because the water in the bay is shallow and wave-less due to the reef further out, making a perfect location for children to play without fear of drowning. There's also a ferry out to Isla Mujeres, and if you walk South down the beach, you'll reach the private sections where almost no one else goes, and you can have entire stretches of beach to yourself. Read more here.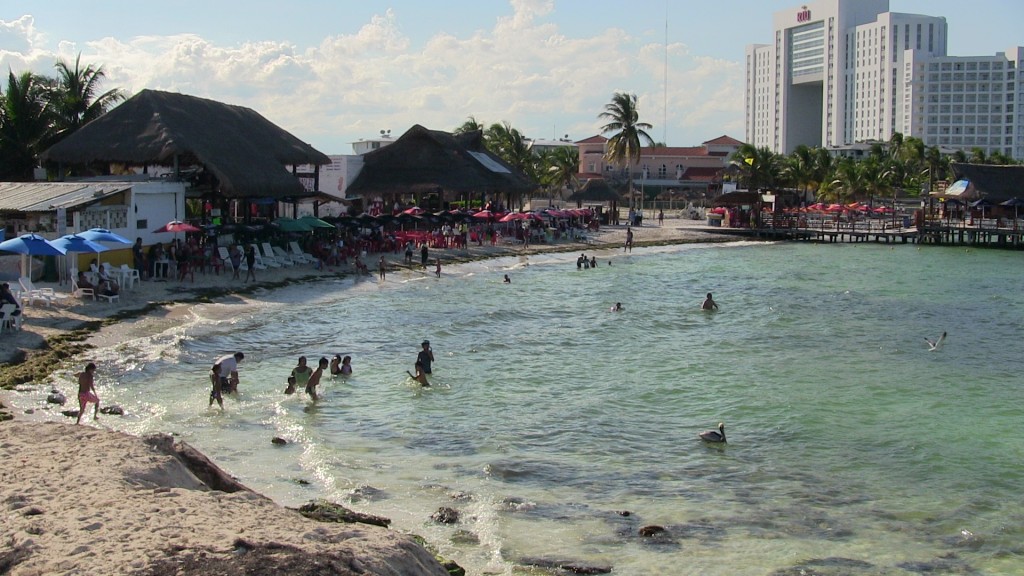 Market 28
First glance = tourist trap. And you wouldn't be far off the mark. If you come here you will suffer cat-calls, shouting, and possibly even people tapping you on the shoulder or grabbing your arm to try and guide you into their shop. However, no visit to Cancun would be complete without at least taking a look inside Market 28's array of silver shops and souvenir galleries, and if you dig deep enough there is more than meets the eye to this market. It just takes some patience to uncover. See our take on the market here.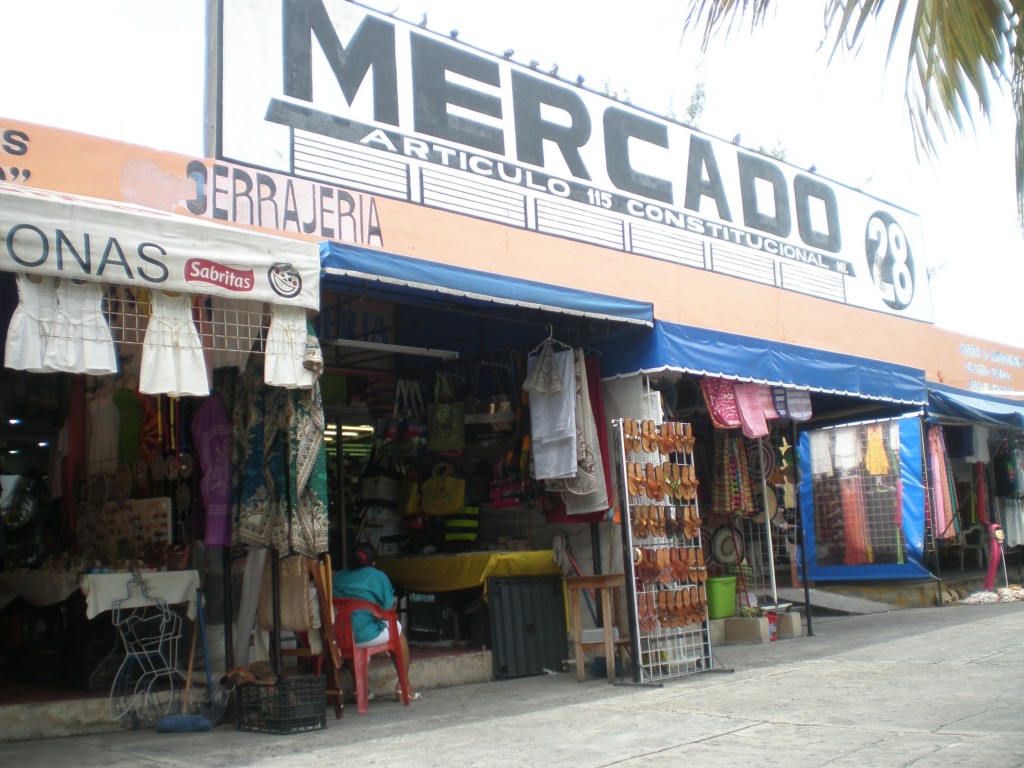 Parque Urbano Kabah
This is the place to go for your morning runs if you happen to be living in downtown Cancun. Bear in mind that you need to keep moving because the park is a swarming ground for mosquitoes in the early morning hours, but Cris and myself absolutely love this place. It's also great for afternoon strolls under the shade of the trees, where you can see dozens of types of wildlife at any given time, not to mention an impressive array of flora as well. Check out the full blog post on the park here.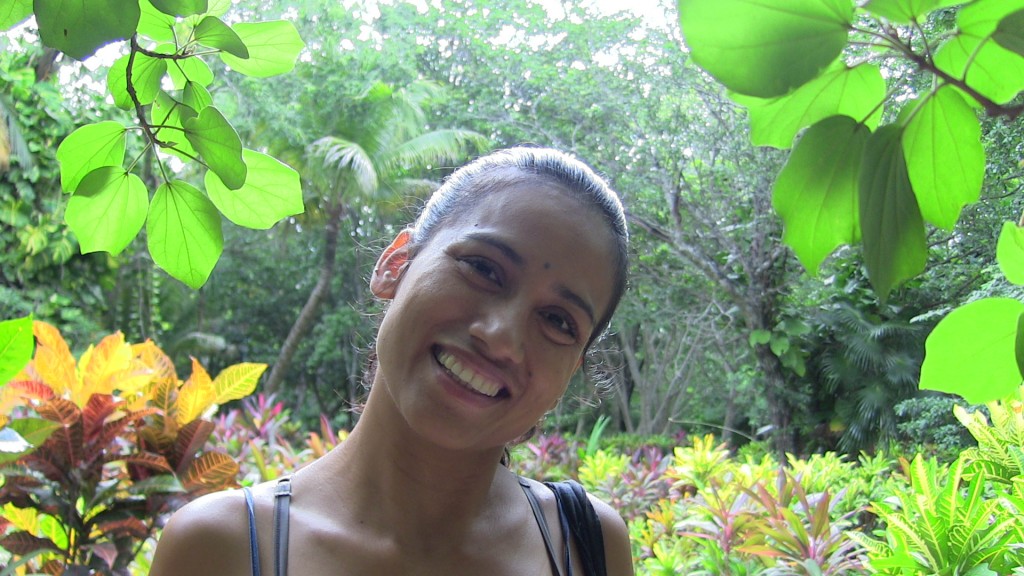 Los Aguachiles
And last but not least is one more taco place. Unlike Tacos Rigo, which deals mostly in meats, Aguachiles is all about seafood. The prices are a little hefty for the portions you get, but the flavors are amazing. There's a location in the Hotel Zone we haven't yet been to, but the menu is the same no matter which location you visit. You can read our review of the place here at the blog.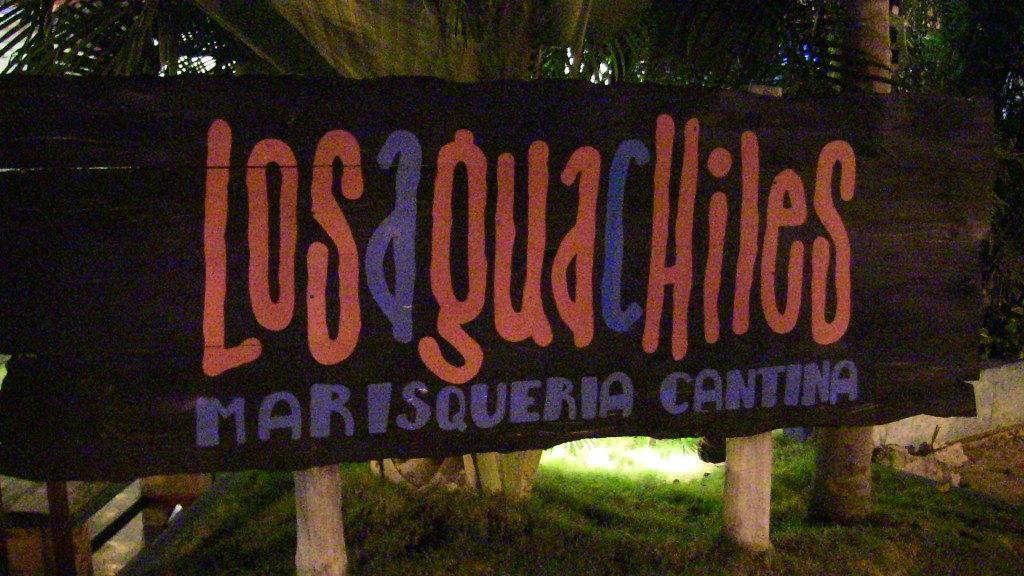 That's it for our Top 10 Things To Do In Cancun list! We've recorded dozens of videos and written dozens of blog posts over the four years that we lived in the city, and we can't put it all here in one blog post or it would take you weeks to chew through! Instead, we wanted to give you guys a sampling of some of the best of what the mainland has to offer.
Don't forget that our Live Like a Local guidebook has dozens of other recommended locations + videos + maps for you to utilize during your stay, no matter if you are here for five days or five months, and is designed to help you get the most out of Cancun without paying the tourist prices on everything from taxis to tours, restaurants and accommodations and beyond. We also offer walking tours of the city (half day and full days), as well as organize adventure tours in the Riviera Maya and beyond. More information by clicking on the book cover below!

With over 1,500 copies sold, our flagship 568-page eBook is what started it all. Learn how to travel the world like I do: without a budget, with no plans, funded completely by your website and online ventures.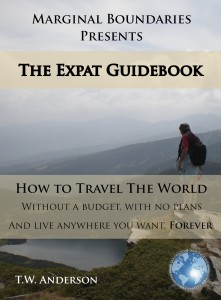 Get Your Copy Today!
Unplug from The System, cure yourself of The Greedy Bastard Syndrome, tap into your universal potential and create your own reality. Build a brand, travel the world and realize your cosmic consciousness.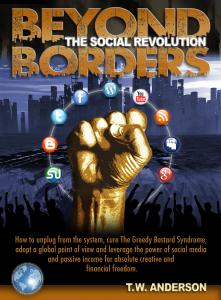 Get Your Copy Today!