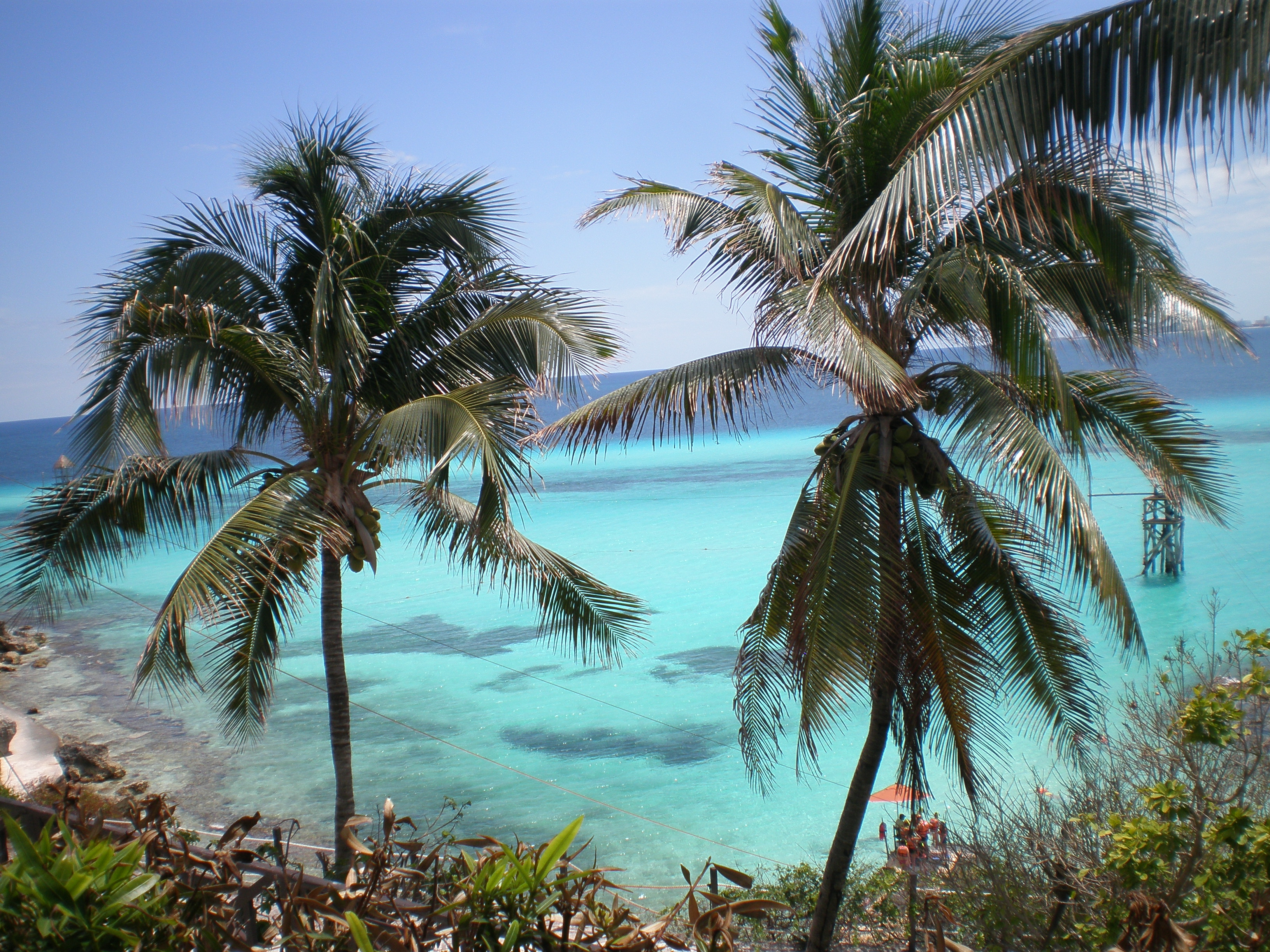 One of my favorite aspects of living in Cancun, Mexico is when I have the opportunity to dispel some of the myths around the city. The first of which is that people assume all of Cancun is The Hotel Zone, the all-inclusive strip of beach-front property separated from the mainland by a lagoon and only accessible by two bridges. It's a haven of resorts, dance clubs, bars and restaurants, all of which are over-priced and full of obese, drunk, consumption-addicted tourists from all around the world. What many people don't realize is that there is an entire city on the mainland that is completely separate from the HZ, and it marches to the beat of a very different drum.
Cancun proper is a thriving, bustling, very Mexican hub of activity, where a smattering of the locals speak English but the vast majority are simply living life as all Mexicans live: in Spanish, simply and without the bustle and hum of the tourist section that the governments of the U.S. and Mexico both promote.
One of the primary reasons I came here was the simple fact that Cancun is smack-dab in the heart of the Riviera Maya, while at the same time boasting an international airport and a global hub of expats. The combination of easy in-and-out transportation, along with the fact this is the hub for one of the region's busiest ADO bus terminals for routes in and around the rest of Mexico, make this the perfect hub for travelers who are here to spend time immersing themselves in the Mexican culture.
On top of that…Cancun is cheap. Or at least it's cheap if you want to live like a local, speak Spanish and get off the beaten path. If you want to live the typical tourist lifestyle here, it's very easy to spend 2-3k per month in living expenses, but if you are looking for middle of the road accommodations, comfortable living, cheap healthcare, high speed Internet and a modern infrastructure, you can have everything you need as a working professional for around $600 a month (individual; couples are around $800 a month; families dependent on how many).
We have two rooms available for rent in Cancun for those of you in the market for something quick and easy.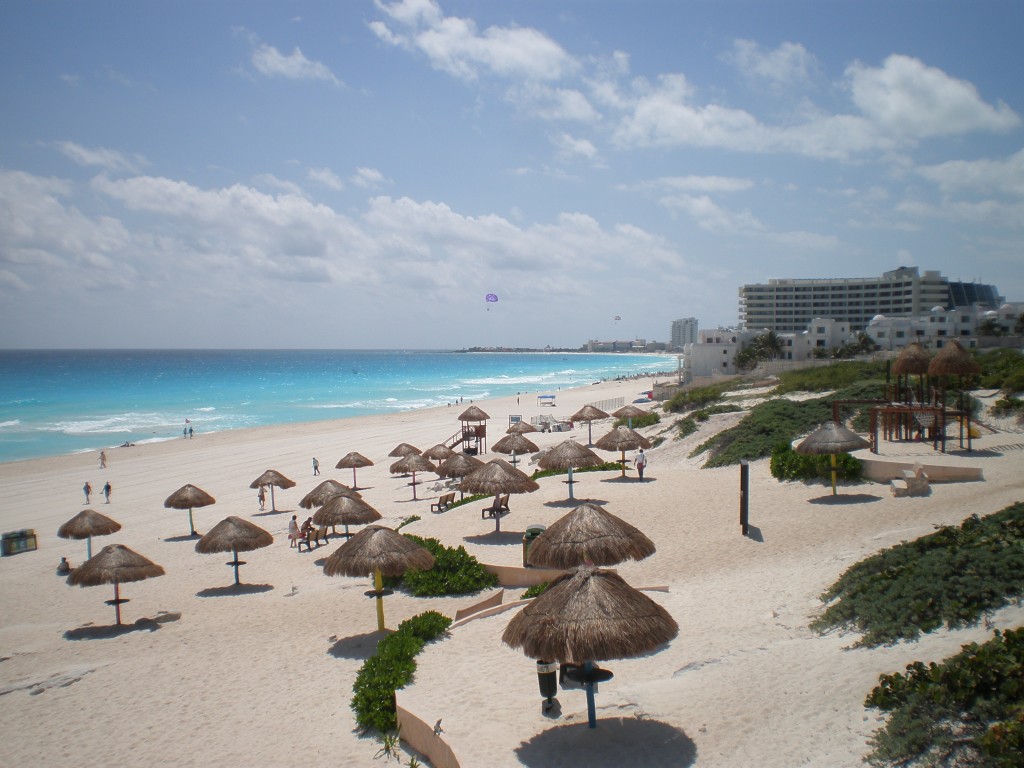 I've covered the costs and etc. in other posts, such as Cancun – Beyond the Hotel Zone, as well as in our immersion travel guide for the city, but there's more to it than just the cost of living. I'm a resident, here on a visa, which means I get the same bonuses as Mexicans. I have access to the universal healthcare system (costs me about $300 per year, and that gets me unlimited, free prescription medication along with free healthcare, although there are some limitations, such as no orthopedic surgeries for 2 years to make sure I'm not just going to buy in and abuse the system), and I can get into the national parks and museums for free on Sundays alongside the nationals…which means I can visit places like Chichen Itza just like the locals do.
But what if you aren't here as a resident, but just as a temporary visitor? Even then, the costs are cheap. Especially as it relates to medical tourism. The perfect example is Dave from Nomadic Retiree. He was one of our retreat members down here for the Spring 2013 Destination Freedom brand boot camp for March, April and May. He's getting a lot of dental work done currently. Root canal, some crowns, cavity work and beyond. We were tallying up the costs the other day and he took his quote from the United States (between $14,000 and $15,000 depending on which dentists he talked to) and compared it what he's spending here in Mexico…basically he's saving around $12,000 USD by the time everything is said and done…and the work he's getting done is more professional than anything he's ever received in the United States.
He's going to be writing a blog series on it, so you can follow along at his website for the nitty gritty details, but the bottom line is that even if you aren't here as a resident, things are cheap. If he was on the universal healthcare system it would be even cheaper, as some of the procedures would be covered by the healthcare, but he's only down here as a visitor, not a resident, and you only have access to the system once you have an official visa and go pay your healthcare taxes/fees.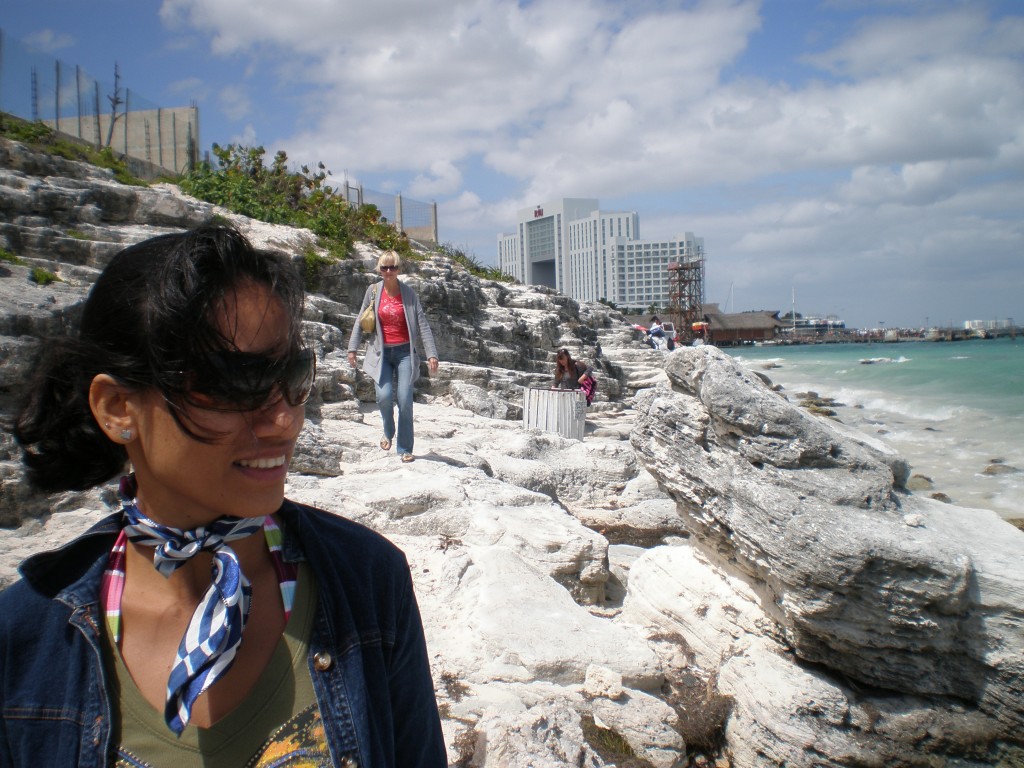 Speaking the language also opens a lot of doors in Cancun. First of all, the taxi drivers won't try and give you the gringo rates if you speak the lingo. Secondly, the bus drivers won't try and short change you. Thirdly, the respect level gets cranked up to 11 when you are meeting the Mexicans on their own turf and speaking their language as opposed to being the arrogant tourist who demands their menu in English and berates the staff in the serving industry for not speaking English. I've already covered some of this in The Importance of Language Immersion for Expats, but the basic rule of thumb is this: when you give respect, you get respect back. It's the age-old rule of reaping what you sow. Act like an arrogant twit, and you'll be treated accordingly.
Knowing Spanish also gives you access to local rates on accommodations, as well as the ability to negotiate, which is one of the major bonuses of living in a Latin country: everything is negotiable. For example, my buddy DJ Vishnu negotiated a year's worth of "free" rent at a hotel where he was staying simply by offering to manage their social media campaign for 2 hours a day and build them a new website. Which freed him up to work solely on his meditation videos and create more awesome music for his fans rather than stress about bringing in income from another source. Had he only spoken English, that door would have been completely closed to him.
There's also an untapped market in terms of web development, social media development and beyond here on the local level, which means there are almost literally an unlimited number of job opportunities for the entrepreneurial sort who wants to come down here and put their nose to the grindstone. It's the reason we are teaching Spanish language in our brand boot camps, so that our graduates can go on and find work not merely in English, but also in Spanish, both internationally and locally.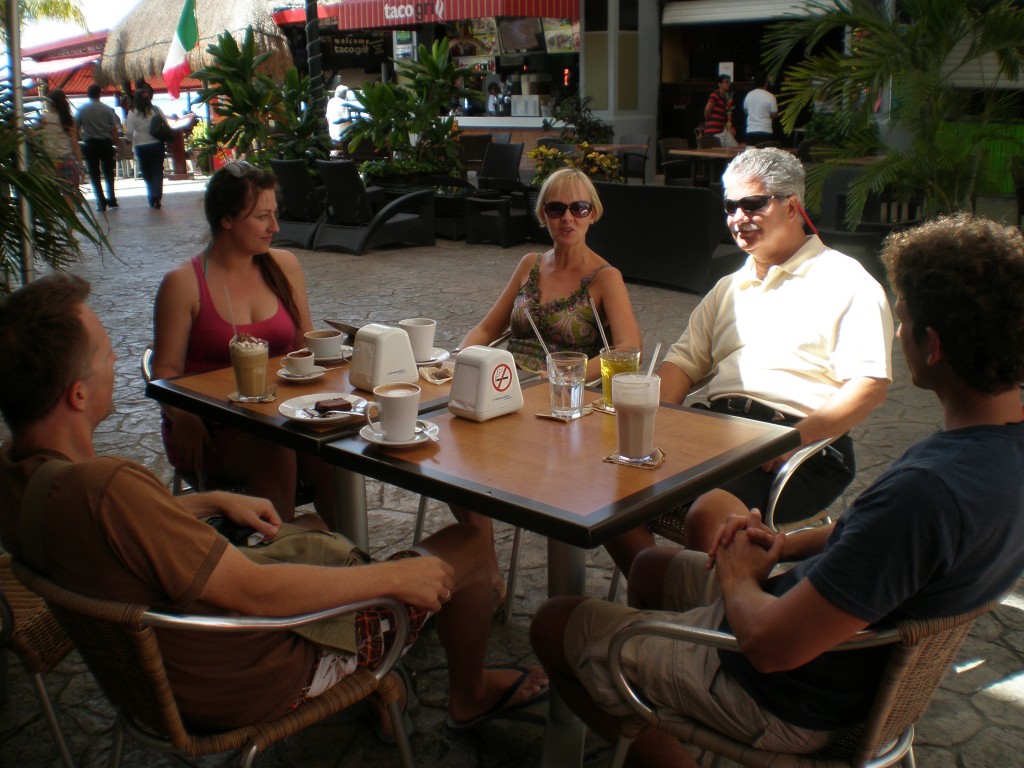 Cancun has a fairly negative reputation due to the Hotel Zone and its endless array of all-inclusive resorts and Spring Breakers, but the reality is that the city itself is completely separate. On the mainland we have quiet suburbs filled with parks and schools, Mexican barrios with 3 and 4 bedroom townhouses, a thriving middle class, the typical street food, plenty of mom-and-pop restaurants and businesses, cheap living and a completely laid-back, Bohemian way of life.
The buses run regularly, taxis are always available, there's grocery stores every few blocks, you can find an Oxxo or Extra on every street corner, violent crimes are almost nonexistent, and it's nothing but middle class Mexican families raising their children and living their lives no different than any other suburbia on Planet Earth. And if you get away from the Hotel Zone into the outer barrios on the mainland you'll never see a gringo or an overweight tourist or find a strip club or hotel or any American restaurants. In fact, you'll probably be one of the only foreigners that the locals have seen outside of when they go to the Hotel Zone or into the heart of downtown Centro.
And contrary to popular belief they don't want to rob you, rape you, kidnap you or cut your head off. Cancun has a 2 in 100,000 murder rate compared to Washington D.C.'s 32 in 100,000 (as of 2010), so as far as safety goes, you are safer here than you are in the capitol of the U.S. Instead, the Mexican people are warm, inviting, friendly and ready to kick back a beer or smoke a joint with just about anyone. This is called the "land of tomorrow" for a reason: if you give a Mexican a reason to take a break, relax and enjoy life, they take it. End of story. And once you get a little Spanish under your belt you'll quickly find that everyone, everywhere, is always looking to strike up a conversation and kick back a cold one, no matter the color of your skin or what country you come from.
On top of all that, you have access to the entire Riviera Maya, from places such as Isla Mujeres to the secluded coves at Akumal, from Isla Blanca to Cenote Ik Kil, from Playa del Carmen to Tulum to Cozumel and beyond. This really is a magical place to be living, and I couldn't wish for a better place to call home! Don't forget to give us a shout if you are going to be in the area as we are always up for beers and fun, and if you have questions about anything related to long-term living in the city, whether it's apartment rentals or beyond, let us know!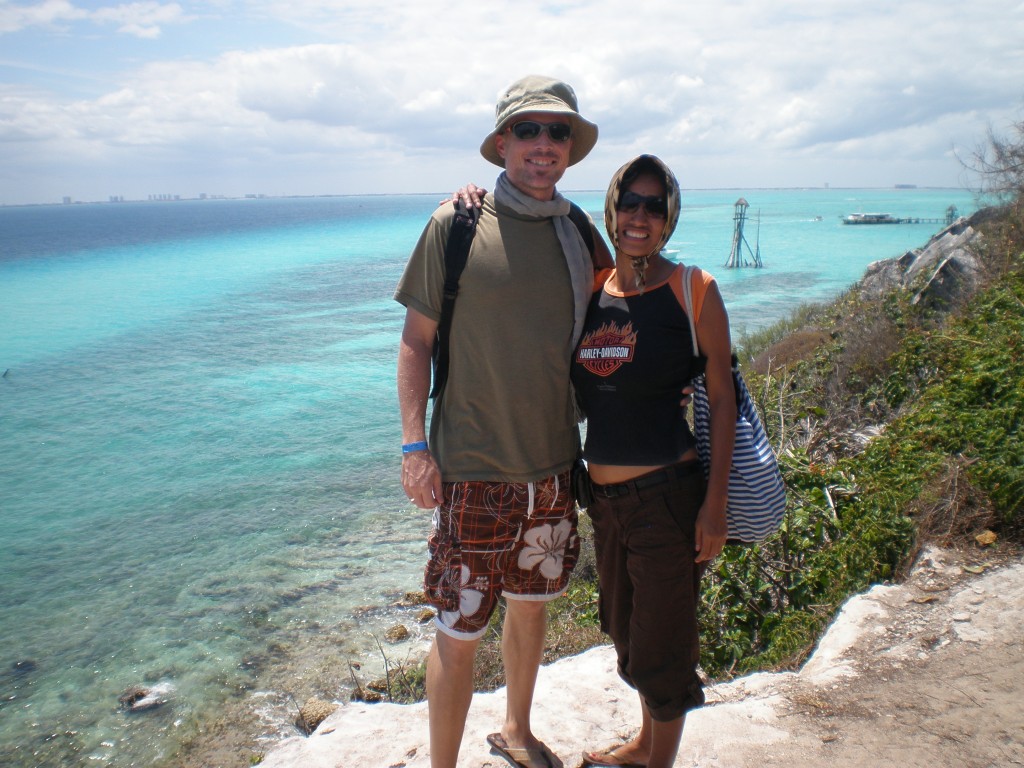 If you want to rough it on your own, head on over to our Cancun travel page for boots-on-the-ground information, or pick up our best-selling Cancun travel guide (on sale since 2011!)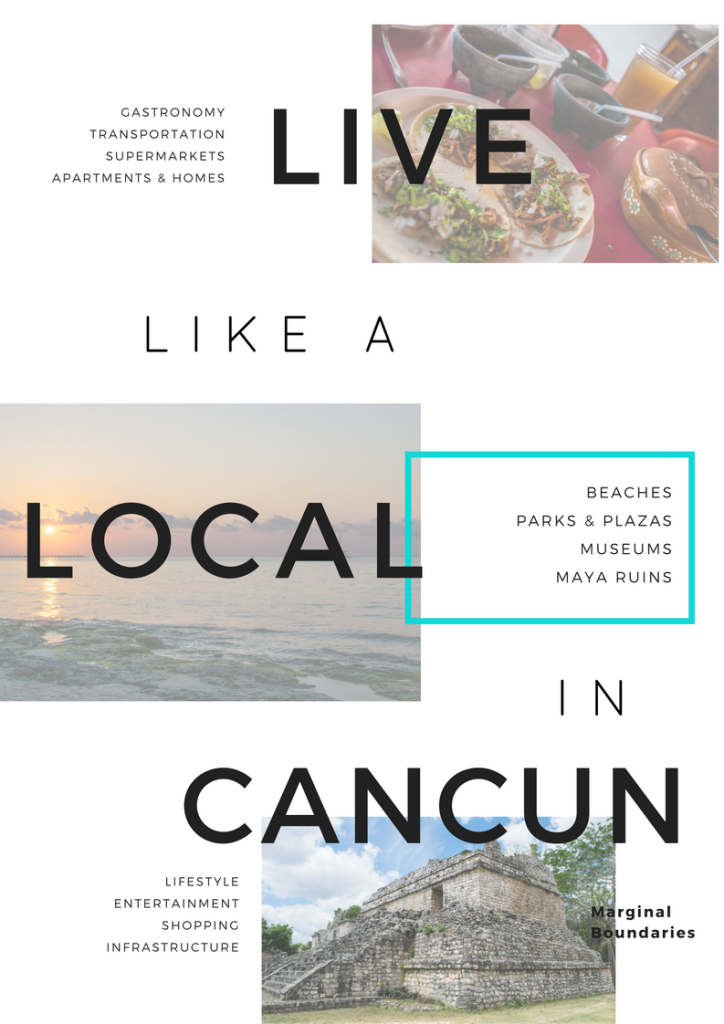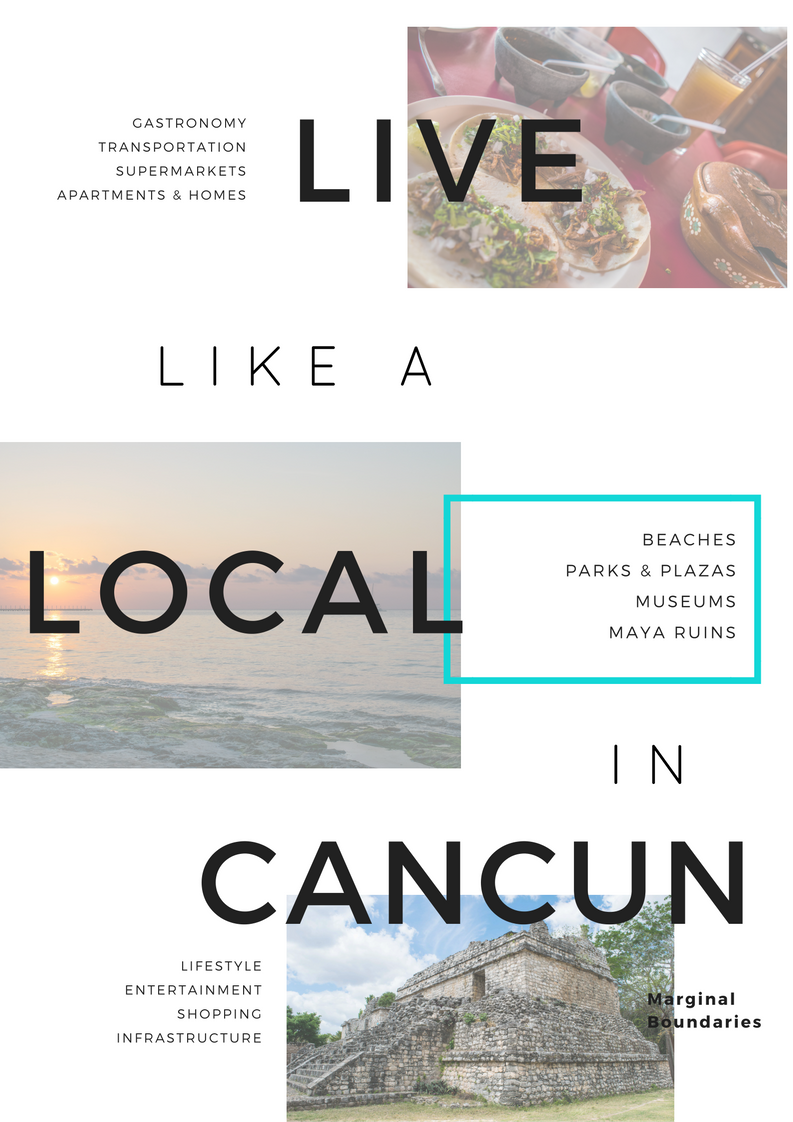 Don't forget to check our Cancun page for dozens of videos from our time here, as well as other Cancun-specific posts below.