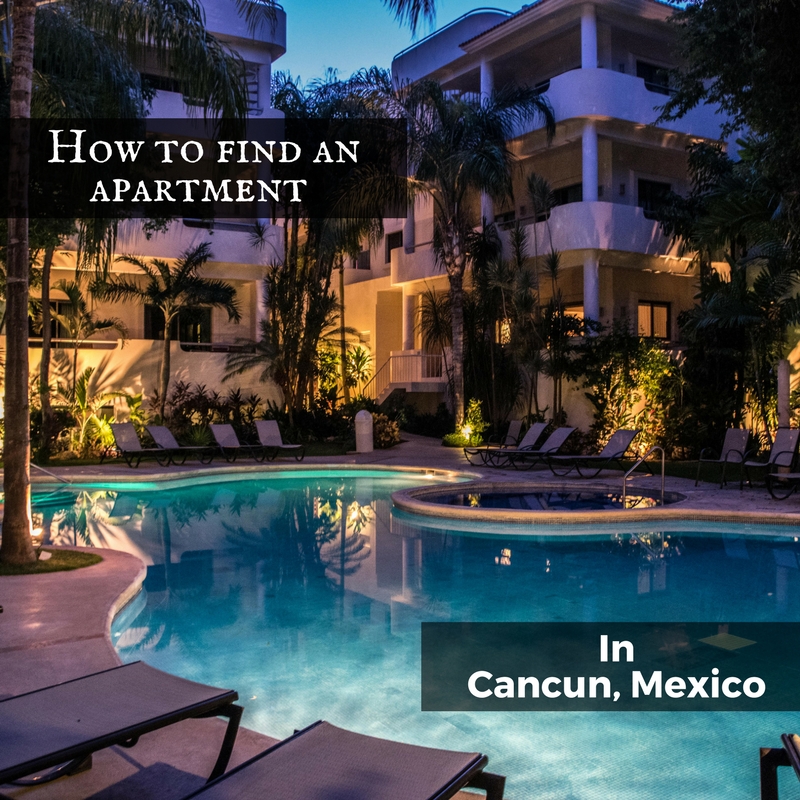 I've been calling Cancun home since September of 2010, using it as a base of operations for other travels, such as my trip to Bogota, Colombia and my explorations in and around Mexico. In that time, I've learned to speak Spanish reasonably fluently, I'm a permanent resident, I got married, and Cris and I have kept our living expenses under $12,000 a year. That includes groceries, Internet, utilities and, most important, our apartment rental.
How do we manage to live so affordable in a city known for Spring Break, its decadence, all-inclusive resorts and vacation rentals that regularly cost foreigners and tourist visitors $3,000 a month or more? By living like a local and knowing how to navigate the minefield. Every month I receive the same question over and over from readers: "How do I find a cheap apartment in Cancun?"  Read on for the full details. All costs are valid as of 2017.
Internet Search Versus Boots On The Ground
One of the most confusing choices to many individuals is whether or not they should book their apartment rental before they arrive in Cancun. Some people feel more secure having something booked in advance, while others prefer to peruse their options once they've arrived.
Personally, I'm of the opinion that it's always best to wait until you have boots on the ground to actually line something up. I never book an apartment rental before I arrive in a destination; I might research, I might contact people, but I never book a property until I can physically inspect it, meet with the owners/landlords, and ensure that I'm getting exactly what I pay for. Plus, when I'm face to face with the manager/owners, I can negotiate a better rate. But we'll get to that later.
First, let's assume you are the average Joe who doesn't know any better and you go type into Google, "Apartments for rent in Cancun". The first thing that's going to pop up are English-based results. Not so odd, considering the fact that you typed your search into Google using the English language. And what you are going to see are the vast maze of apartment rentals and vacation homes specifically targeting the tourists and the foreigners who don't understand that searching for an apartment in a foreign country while using the English language is specifically going to bring up the highest-priced and tourist-oriented properties.
Local owners never advertise their properties online in English unless they are looking to target the vacationers and tourist-types who don't mind paying outrageous weekly and monthly fees. For example, I have a friend who recently looked at a three-bedroom condo on the beach in the Hotel Zone that he wanted to rent for three months and was told he needed to pay $5,500 USD per month as well as pony up a $5,500 deposit.
That's $22,000 for three months in Cancun…when locals like myself are living comfortably with rent that ranges in the $600 to $800 a month bracket. $22,000 would get me two years of total living expenses, not just rent.
What most people don't realize is that the vast majority (and I mean more than 90% here) of apartment rentals in Cancun aren't listed online, especially those in Centro and on the mainland. Instead, they are either listed in the local classificados (classifieds) or they are advertised with Se Renta (for rent) signs posted on the front of the home with a local cell phone or landline number you can call.
The only thing is, you'll never know about these properties by doing a Google search because they are only available to someone who is here with their boots on the ground actually reading the local periodico (newspaper) or pounding the streets calling random signs to check on rates.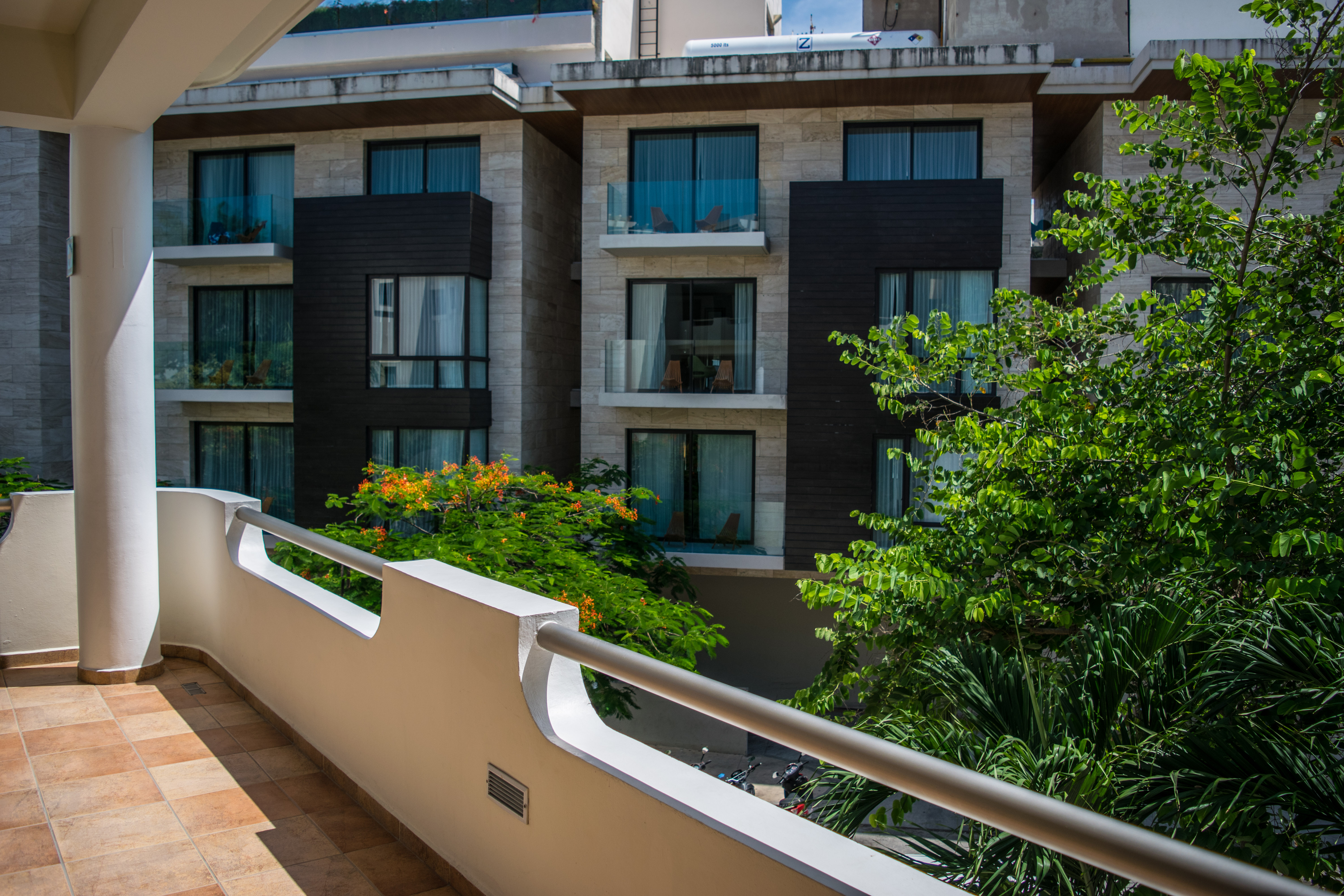 English Versus Spanish
Another question I regularly receive from readers is, "Can I get a good deal on an apartment if I don't speak Spanish?" The answer is "sometimes." Directly contacting owners and landlords instead of the tourist real estate agencies who are focused on reeling in the big fish from the tourist market will always net you a better end result, even if your Spanish is limited. Sometimes you will find that the individual in question is educated and speaks several different languages, English included, which gives you a foot in the door.
The best deals are always found in Spanish. If you are reasonably fluent you might even manage to get past the gringo tax that most people will automatically want to tack on the moment they find out you are a foreigner. While it won't be a tourist rate, you can usually expect to pay between 15 and 25 percent higher than what locals will pay if you can't pass yourself off as a Mexican with fluent-enough Spanish.
If you can't speak Spanish, I highly recommend finding a friend on the local level who can help you out. You let them make the calls, place the appointment, check out the apartment and negotiate the rate with the owners, and once they've locked in the price they introduce the landlord to you, the actual renter. Yes, it's underhanded, but it's one way to deal with the local practice of charging more to anyone who is from an outside country with the assumption that they have more money (especially if they are white and English-speaking).
On the flip side, if you can speak Spanish you can do several things. First, you can check the local newspapers. You can also hit up some of the online classifieds, such as Viva Street, which only lists properties in Spanish (not just in Cancun, but all over Mexico). They have houses, condos, vacation rentals, long-term rentals…you name it. But the people who are posting there only speak Spanish and rarely leave emails; you won't be able to use Google Translate to draft an email query about the property. Instead, you'll have to physically call numbers as they are listed to talk directly with people.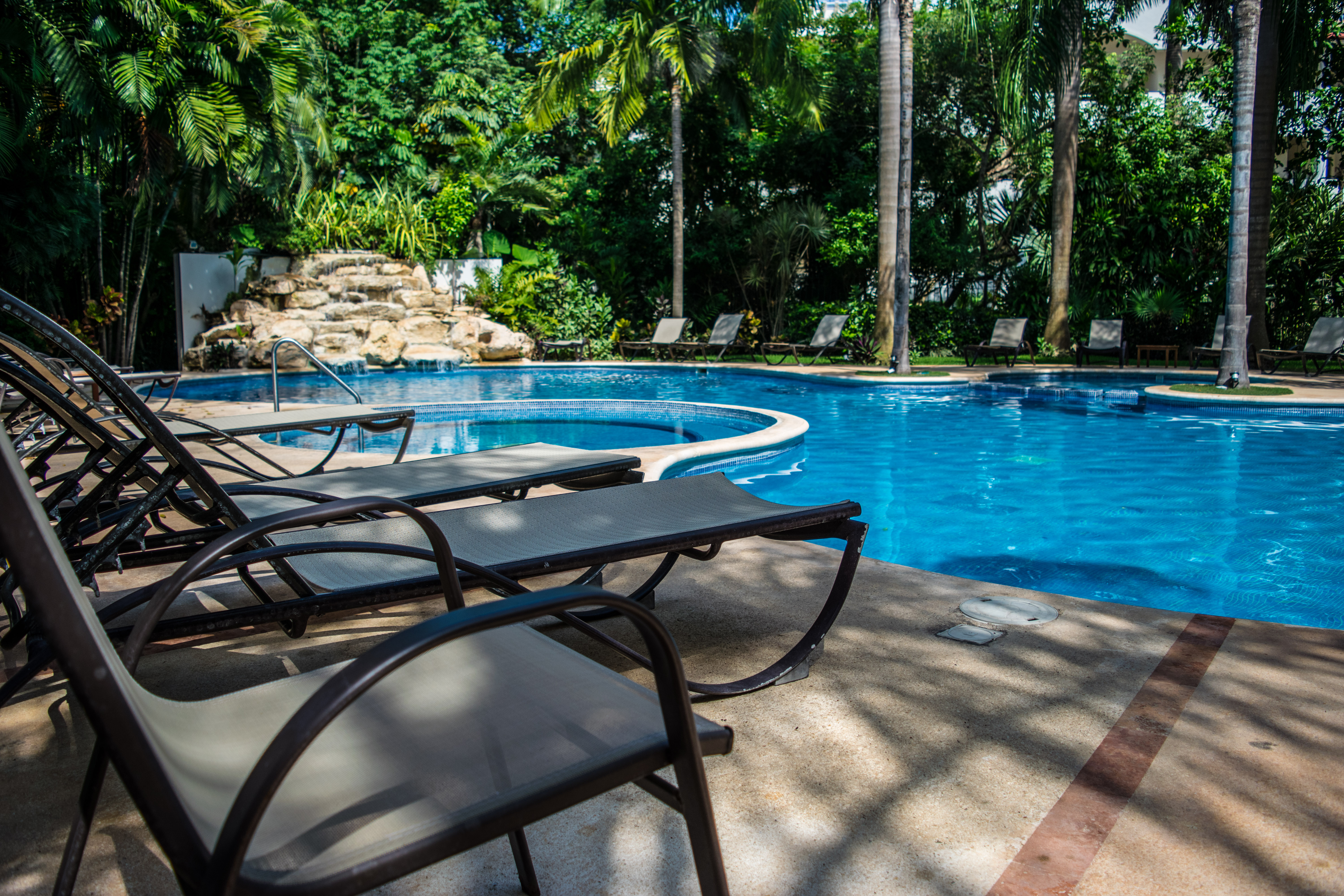 Negotiating Your Apartment Rental
The only way to get the best possible price on your rent is to have fluent Spanish or have your aforementioned friend do the negotiations for you. I've used this method in the past with Cris, and not just for renting accommodations. Sometimes, no matter the fact that my Spanish is fluent, they won't give me local rates.
A couple of months back when we went to Isla Mujeres for a day trip, for example, I couldn't get them to give me a cheaper rate on renting a golf cart, no matter how hard I tried or what tactic I used. The moment Cris went by herself and negotiated without the gringo in tow or leading the way, she was able to get the rate down to 400 pesos from 500 pesos for the day.
Just last week, as another example, we went to the Planetarium here in Cancun and despite the fact that I showed him my residency card the guy at the desk still tried to charge me the tourist rate, which was 125 pesos versus the 40 pesos locals pay. I had to call the manager down and rant in Spanish for a few minutes until I got them to give me the discounted rate. But only after ranting about it. There's a variety of ways to negotiate, but one of my favorites is the up-front arrangement.
If you offer cash money and are willing to pay for three or more months in advance, you can sometimes get the owners to knock up to 25 percent off their asking price of the apartment. Not everyone is comfortable doing this, however, but it's one tactic. Another is to use the tried-and-true, "well, I really like your apartment but the rate is a little expensive considering the neighbors told me X is the going rate", where X is a number somewhere between 15 to 20 percent lower than what they are asking. After some back and forth, some sighing, some frowning and head-shaking, you can usually walk away with a 10 to 15 percent discount.
Negotiation is a huge part of living in Mexico. It's second nature. When I go places with Cris, I'm often surprised because there are situations where I wouldn't think to ask for a discount, and she'll bust out. For example, we picked up a new French press for our coffee at Starbucks earlier this year and as I was paying she just point-blank targeted the clerk and said, "Look, we are paying X for this French press, and that's expensive. There should be two cups of coffee in it for us." At which point he looked startled, went and got his manager to ask if he could, and then she gave him the same spiel. Now, I realize that not everyone has a local Mexican friend who can negotiate on their behalf or speaks Spanish. Thankfully, there's a solution for that, which I'll mention at the end of the article.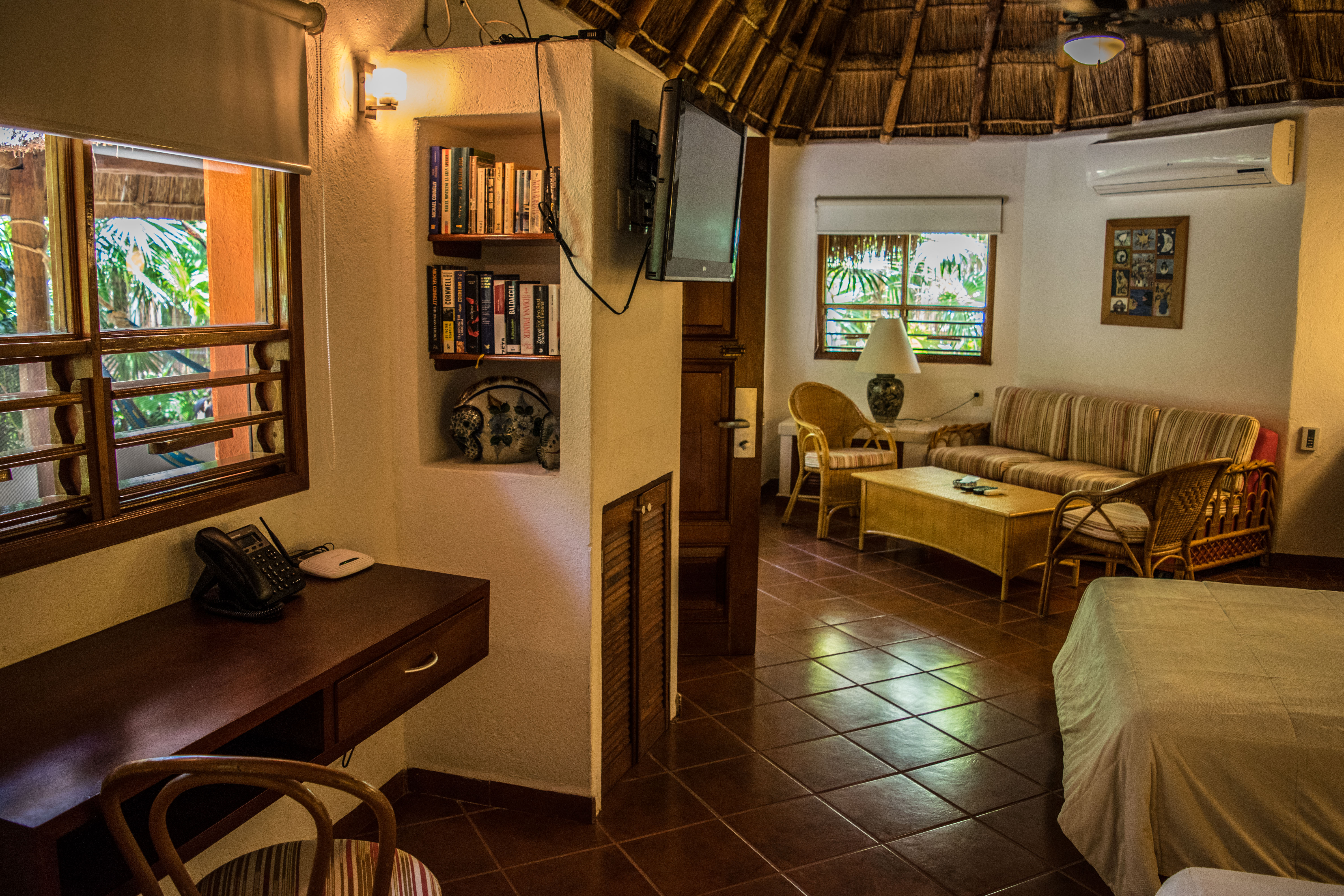 Some Final Tips
It pays to do your due diligence in advance. While it might seem awkward to ask complete strangers this type of question, don't be afraid to ask the locals in the apartments or houses nearby what they are paying. It's a common practice in Mexico, even if you aren't accustomed to it in your home country, and most Mexicans understand getting the best deal and will be happy to give you the information.
The longer you can stay, the lower you can negotiate.  Everything, everywhere, is always negotiable in Latin America. If you can commit to a three month contract, you'll get a discount. Six months, and you can negotiate an even larger discount. A year is best. And if you can rent in low seasons you can get even lower rates since the tourists aren't here and locals are eager to rent things out to keep income flowing.
The best rates will always be found on the ground. For example, I found the studio I rented up until March of 2013 on a website in Spanish. Great landlords, and great price. Fully furnished, all utilities and Internet included, for a mere $400 USD a month. When the dollar is up against the peso it dropped to as low as $300 a month. I signed a long-term lease; she was charging 500 a month to short-term leasers.
The place Cris and I are renting as of this writing, costs us around $650 per month depending on the exchange, for a three-bedroom, two-bathroom, fully furnished, fully kitted out apartment, and we have full rights to sublease, which is why we've been managing our Airbnb since June of 2015. I pay 15% less than what the landlord asked for in the beginning, because we negotiated a 2-year lease.
How? Because I speak Spanish and negotiated a local rate, and because I'm here on a long-term basis.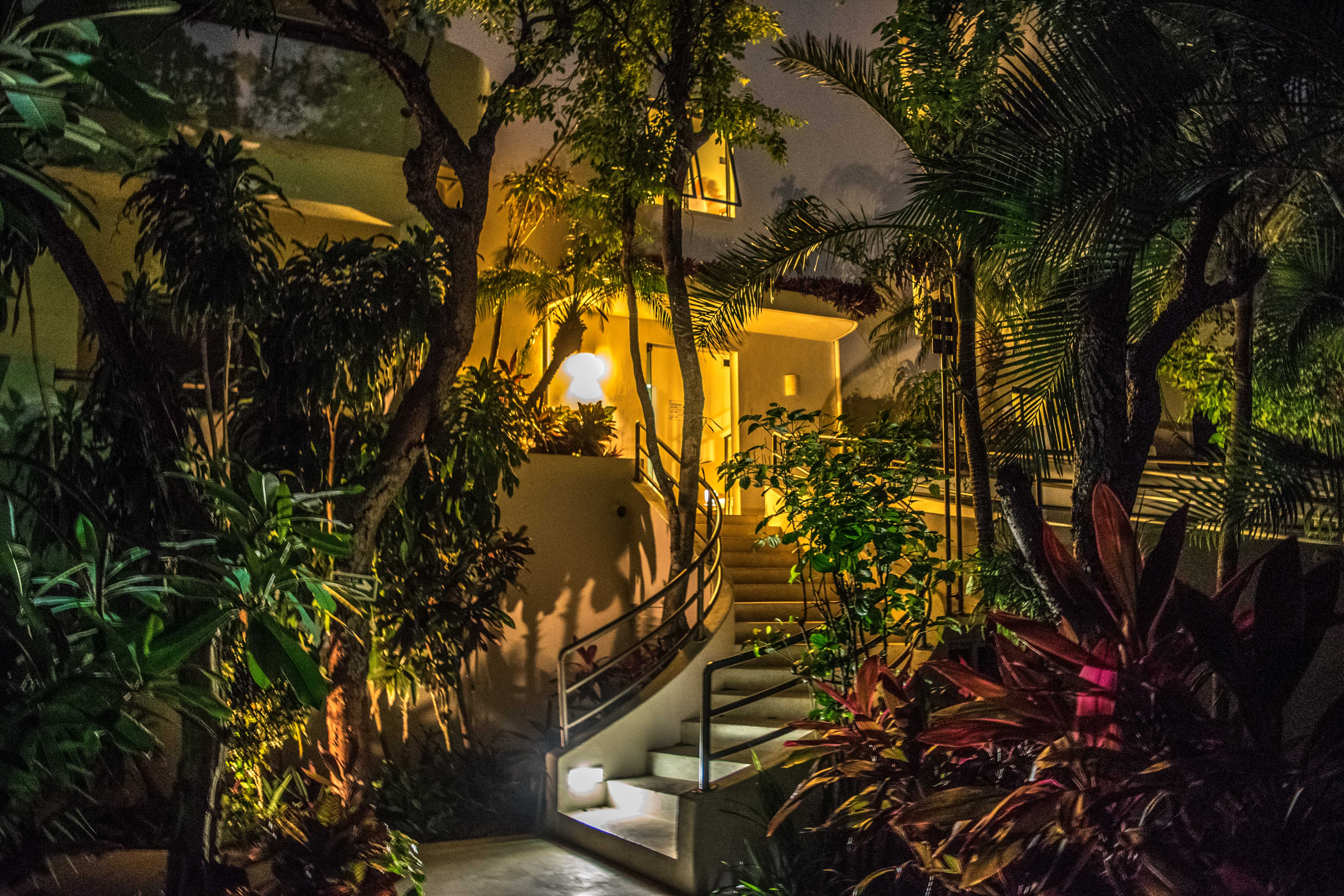 An Easy Solution For You
Given the amount of emails we receive on a monthly basis, we decided to make the following information public rather than only available to our private newsletter members. Cris has an apartment-hunting-and-price-negotiation service via Cancun Apartment Rentals. Basically, she takes your information such as budget, room requirements, house/apartment/condo preference, so on and so forth, and she then goes out to find you an apartment here in Cancun or anywhere in The Riviera Maya.
You can also check out our Airbnb rooms below.
She takes pictures and video (when possible; not all landlords/owners allow video content to be filmed) and then sends any relevant information back to you, the client, to make a final selection on properties. Once that is done she begins negotiation with the local owner or manager to ensure that you get the local rate for your rental property. Assuming you are happy with the final price, she'll then collect the required deposit from you, transfer your contact information to the owners/landlord and make the final arrangements on the property so that it's ready for you when you arrive.
This solution ensures that you get the best local price on your rental property without necessarily needing to speak Spanish or even be here in Cancun. If you are planning on spending any time here in The Riviera Maya I can't think of a better option. If you are looking to rent, check the link above.
If you want to rough it on your own, head on over to our Cancun travel page for boots-on-the-ground information, or pick up our best-selling Cancun travel guide (on sale since 2011!)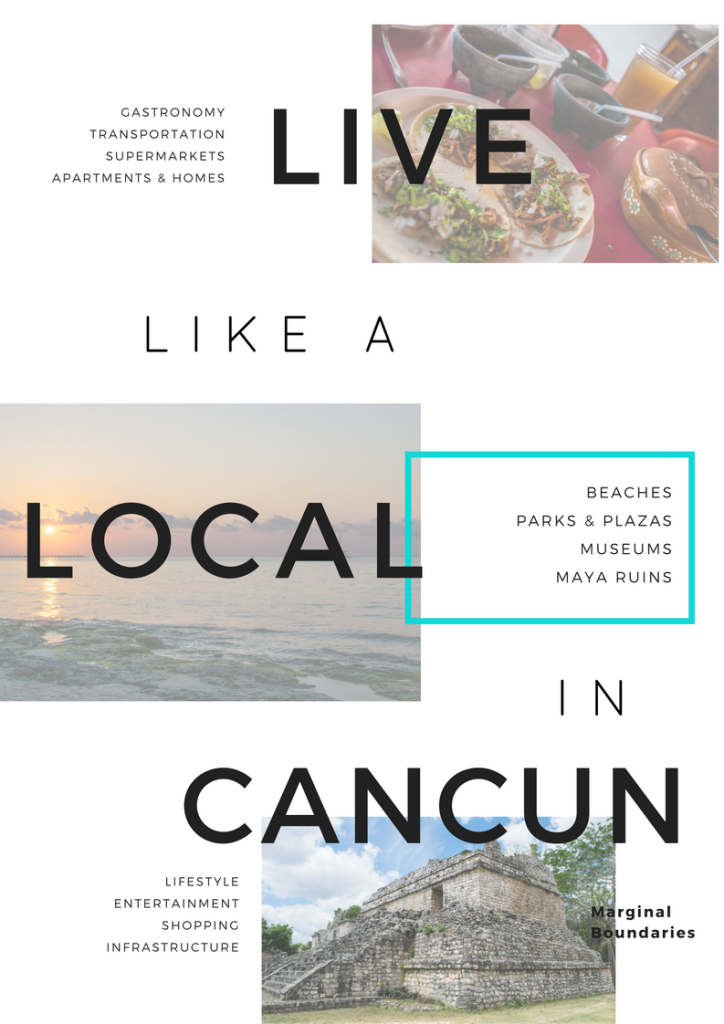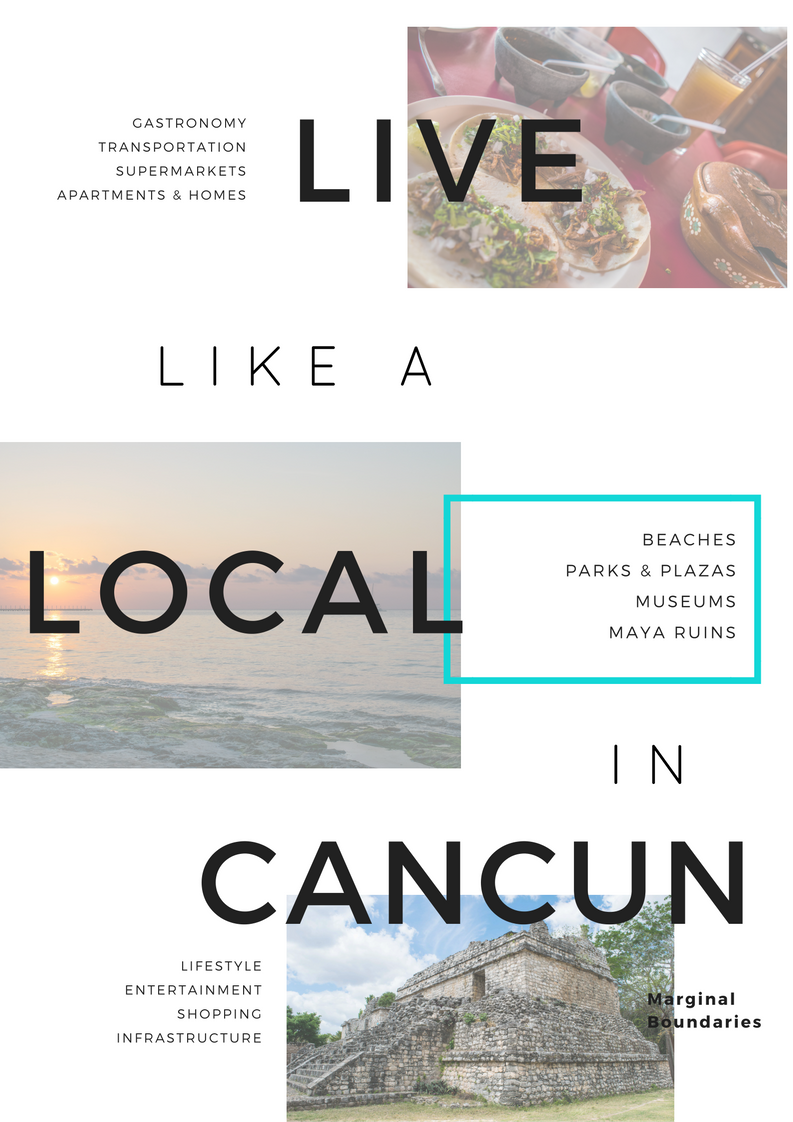 Don't forget to check our Cancun page for dozens of videos from our time here, as well as other Cancun-specific posts below.