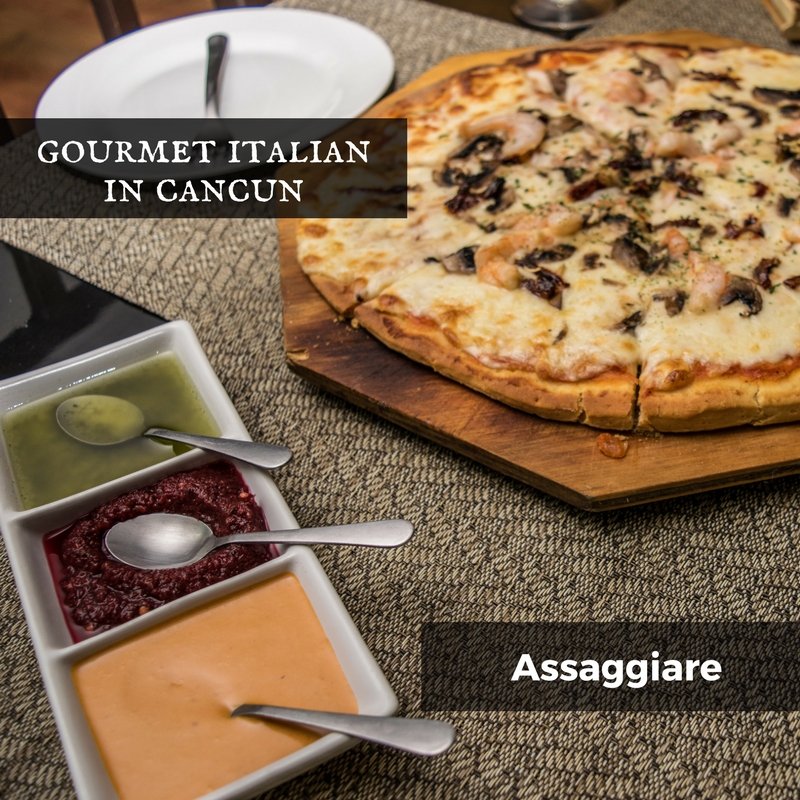 I have a deep-rooted passion for Italian food. Especially pastas. And when it comes to pizza I'm a prickly beast who is very specific in my requirements for what I consider the "perfect" pizza. Thin crust, crunchy, hand-picked vegetables, good cheese and none of that "drench the pizza in tomato sauce" bullshit that Americans call "pizza". Though I'm also a closet fan of the pan-fried Extravaganza pizza from Dominos here in Cancun. Shhhhhhh.
A few years back, Cris and I discovered a hole-in-the-wall place selling pizza in Cancun called Assaggiare. When we first did a blog post + video and etc. on them, it was back in 2013. Since then, they've moved locations, improved in a dozen different ways, and grown their brand based on love, sweat, and passion. When we got around to working on our #FoodiesGuideCancun series, we naturally swung back around and updated this article with new photos and video. Let's take a look into Chef Miguel Bolaños' kitchen.

For me, the reason I've always loved this place has been their thin-crust pizzas. But it goes beyond that. Their new location has a spice garden along the side of it, a chic and boutique interior with antiques from the United States and beyond, and everything is set up around his kitchen and the specialties that are created within.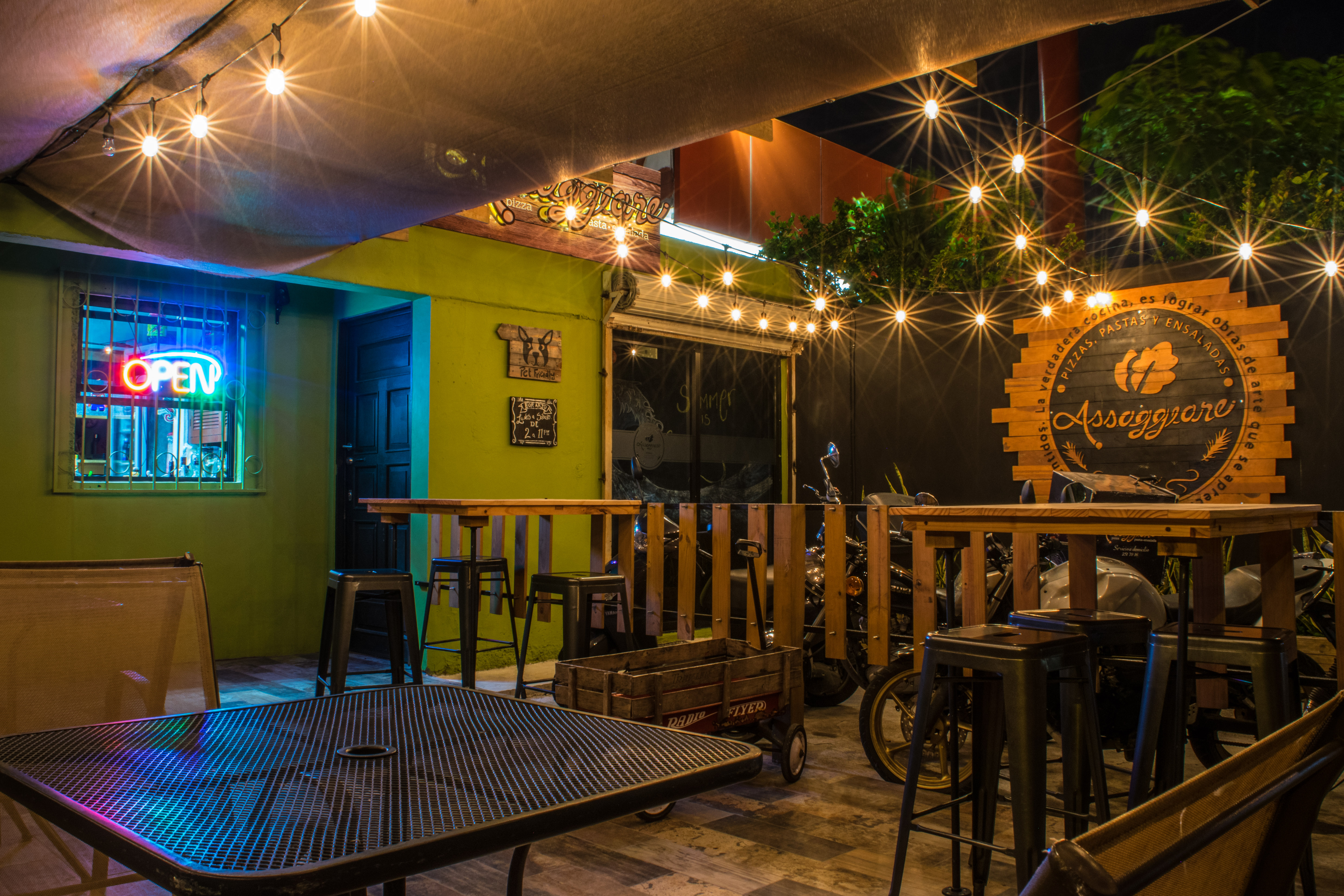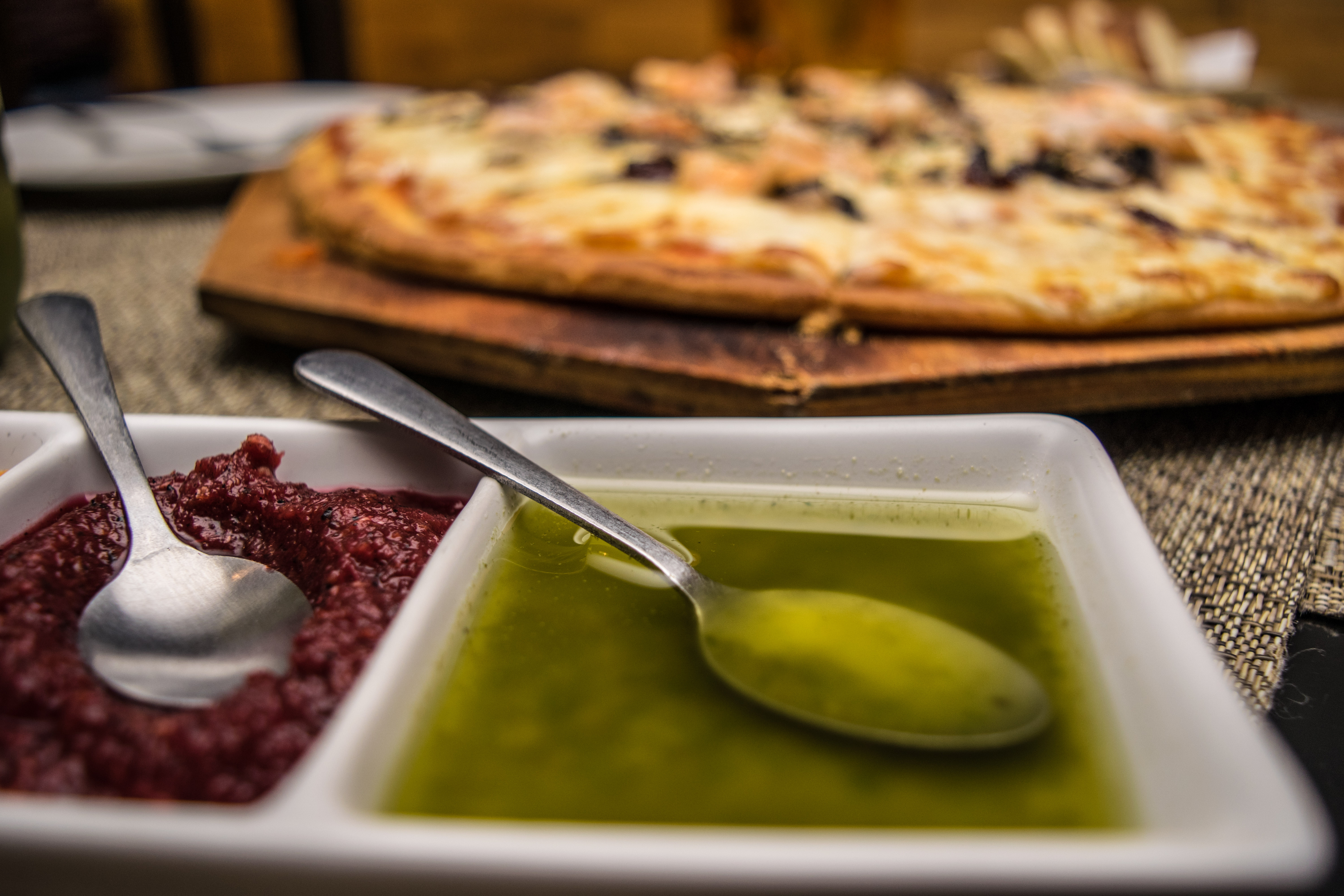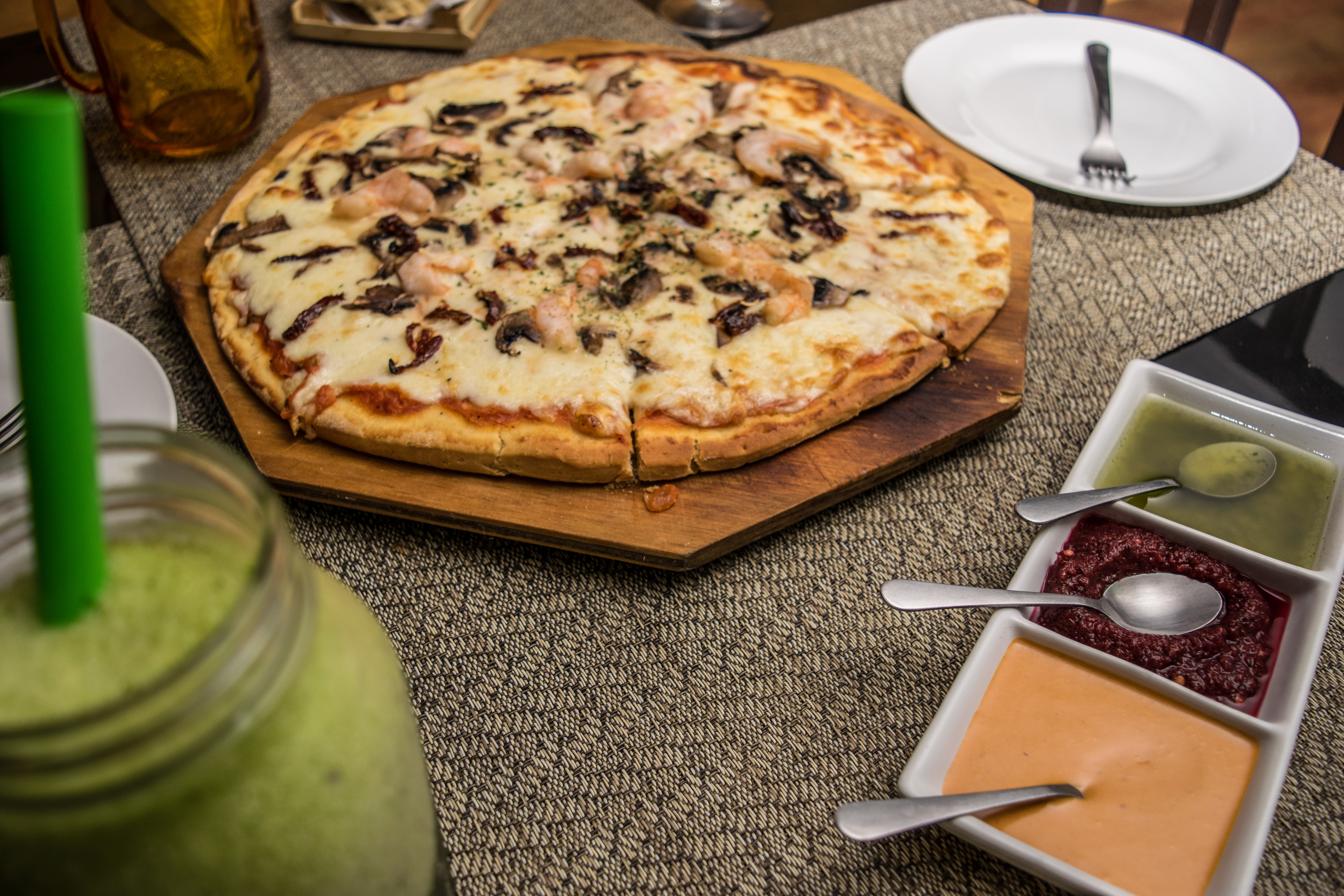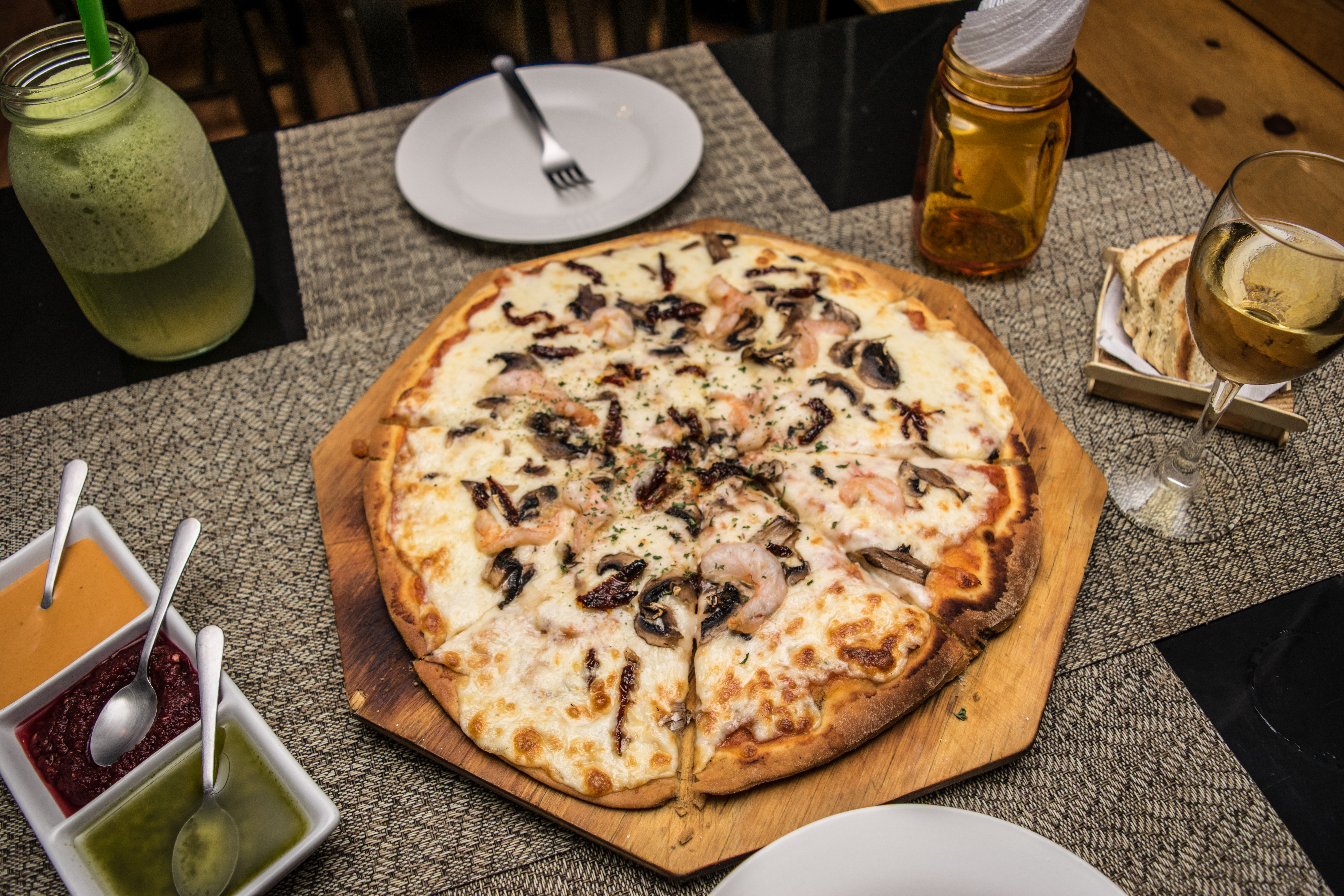 Compared to when they first started back in 2012, their kitchen now produces so much more than just the common pizzas and pastas one would typically associated with a place like this. They've got smoothies of all kinds, they've got specialty pastas and pizzas that will send your tastebuds over the edge, and in 2017 Miguel has been expanding and experimenting with a variety of new things in the kitchen, leading to things like a baked pork-belly that he uses for some of their VIP dishes, and new desserts that are as much of a pleasure to look at as they are to eat.
Just check out their Facebook page and you'll see what I mean. Or go all-in and head straight over to their menu page and just order something already!
You can tell this is a passion-driven restaurant by the simple fact that Miguel  still does most of the work himself, despite having a full-time staff. We even run into him from time to time at the supermarket by our place (since their restaurant is just around the corner, around 10 minutes on foot from our home)
Full disclosure: this is an unpaid shout-out from Cris and myself. When we started shooting the Foodie's Guide to Cancun, we started with some of our favorite local places from around the city. In our opinion, it's worth it just to come and hang out because of the atmosphere, because you already know the food is going to be worth your time. We're promoting Assaggiare because we eat there on a regular basis, love their food, regularly order in from them, and quite simply we want to help support some of our local friends.
Check out our video below, and consider visiting their little hole in the wall the next time you are in the mood for some gourmet Italian pasta or pizza while looking for something to eat in Cancun.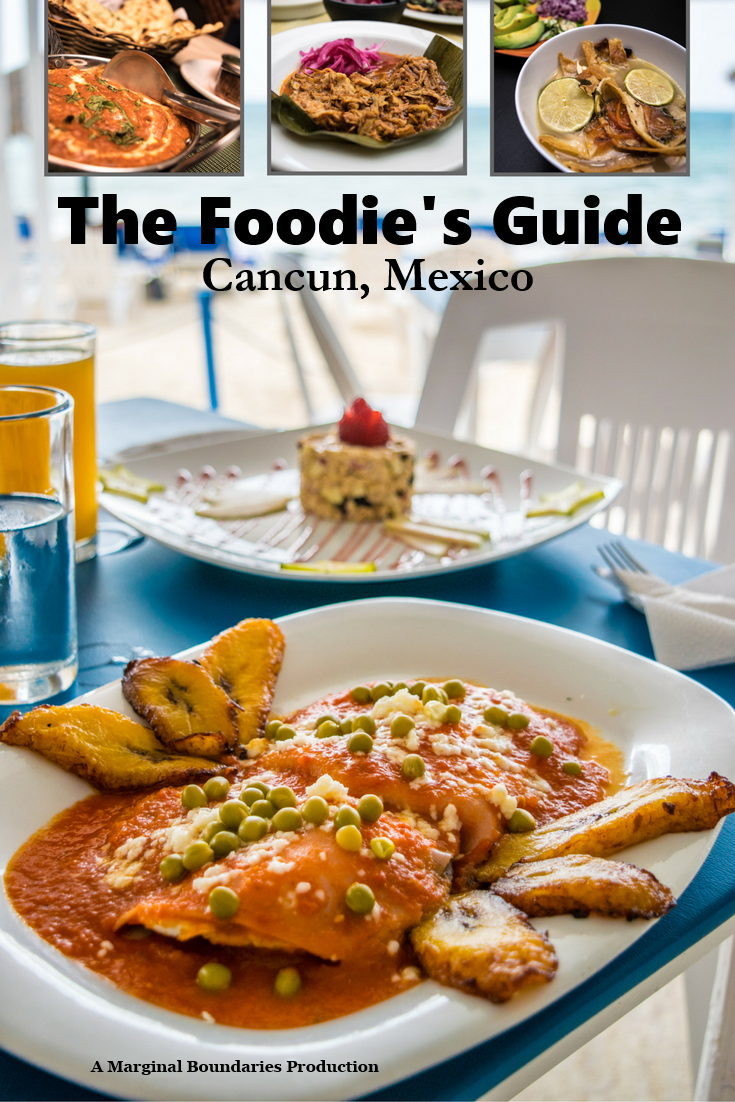 Don't Go Hungry!
For more Mexico-specific posts, don't forget to check out:
Follow along our Instagram, or our Facebook page. And don't forget, you can head on over to our Cancun page for more information on life on the ground, or pick up a copy of our best-selling Cancun travel guide (on sale since 2011!)