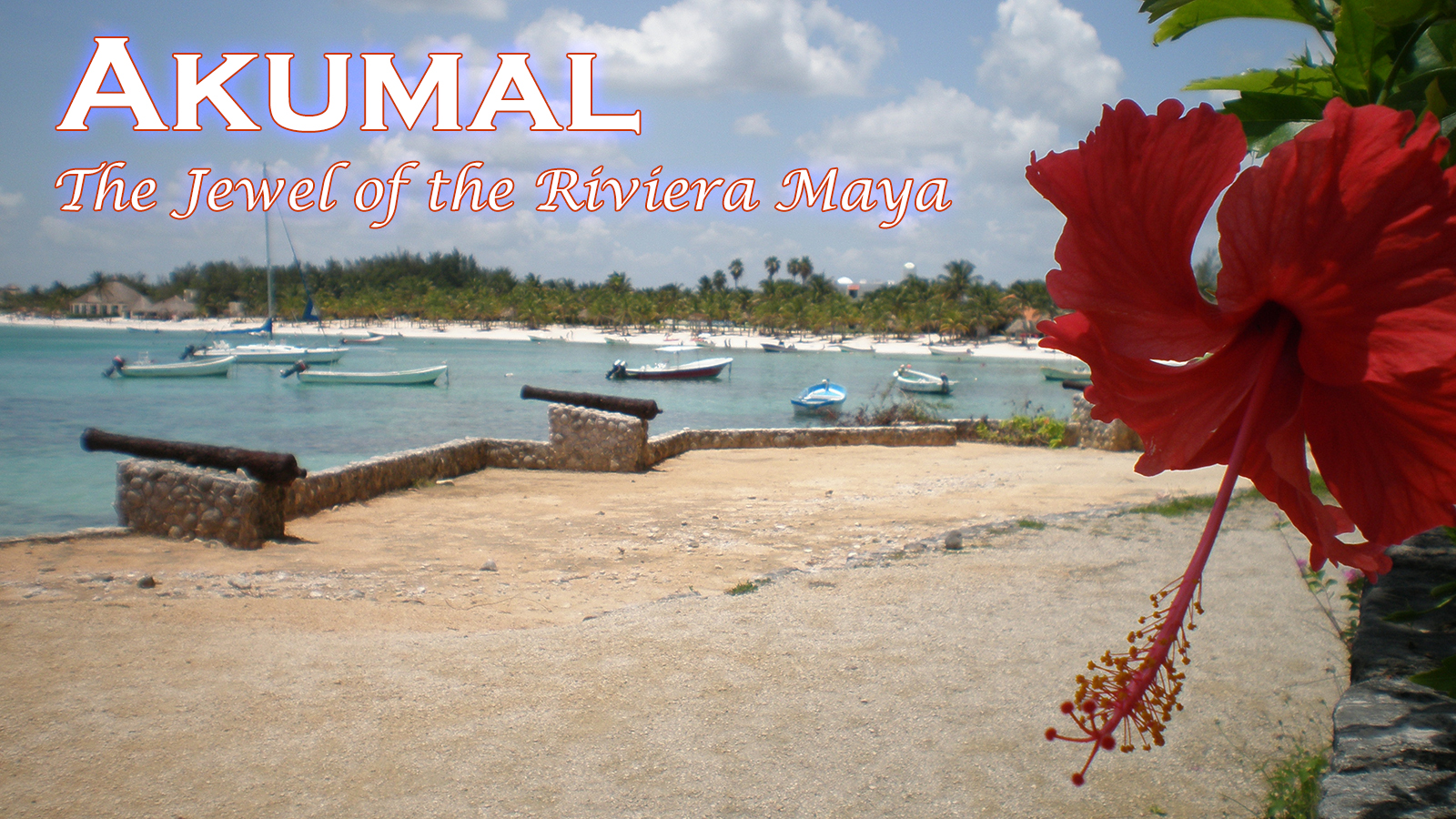 The Riviera Maya is a stretch of coastline packed with some of the most incredible sights you'll ever see in your travels. From cenotes to stretches of white sand, from snorkeling and scuba diving off the coast of Cozumel to exploring the Maya ruins and diving into the turquoise waters of the Mexican Caribbean, there are few places in the world that boast this much natural beauty.
While Playa del Carmen, Tulum and Cancun all have their resorts and beach-front property and restaurants and beyond, there are still a few places in the area which haven't fallen to over-development, and thus still retain their coastal charm. One of our favorites is the sleepy pueblo of Akumal, just south of Playa del Carmen on the highway to Tulum.
While arguably become more "touristy" even during the few years that we've lived in the Riviera (which is since September of 2010 for me; earlier for Cristina), most days of the week it's still a reserved, quiet little place that's off the beaten track a little ways and thus is relatively low-key for the rest of the time.
There's plenty of shade, nearby restaurants back off the beach (although the prices are a bit touristy), and you can hike back across the bridge into town about 15-20 minutes away if you need beers or snacks from one of the local stores, or you want to hit up a local tienda for comidas del dia for 40-60 pesos.
But the nicest part about the beach and bay here at Akumal is simply that the reef out beyond the bay creates the perfect environment for snorkeling and scuba diving, and a chance to see the turtles and more that make their home out by the reef. You can either bring your own gear, you can hire directly out of the dive shop that operates directly at the main entrance to the beach, or you can rent equipment on the beach to head out into the bay.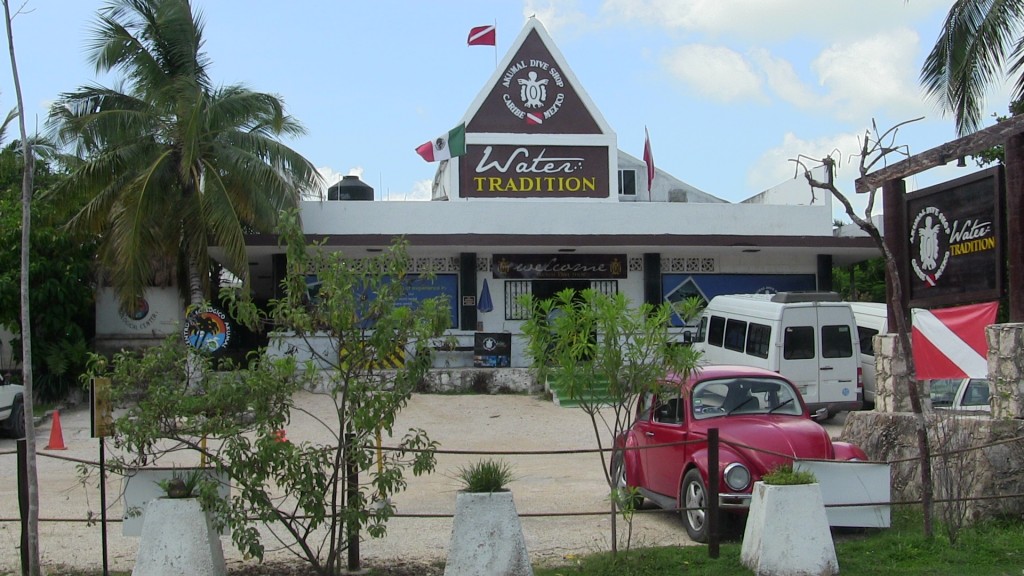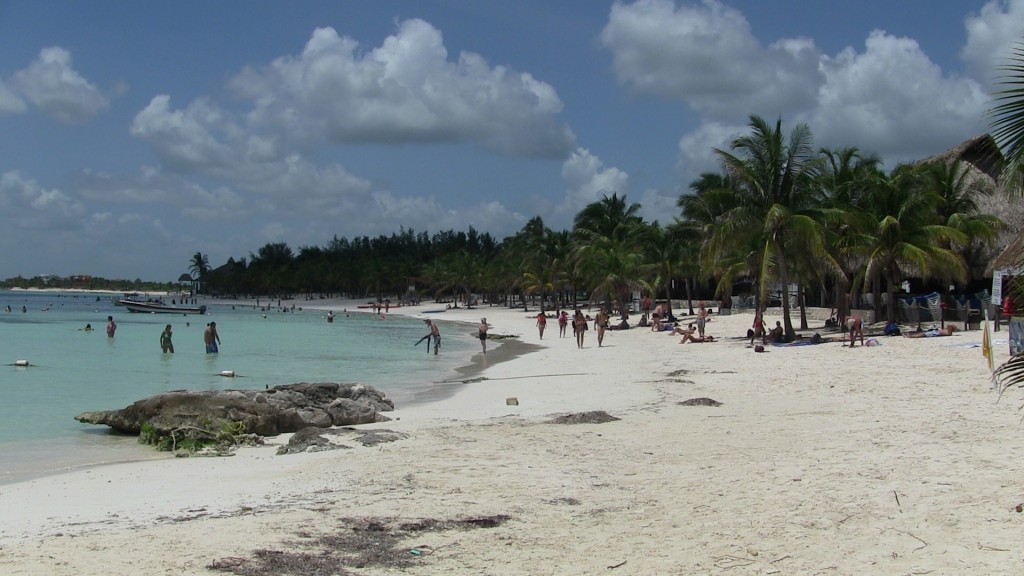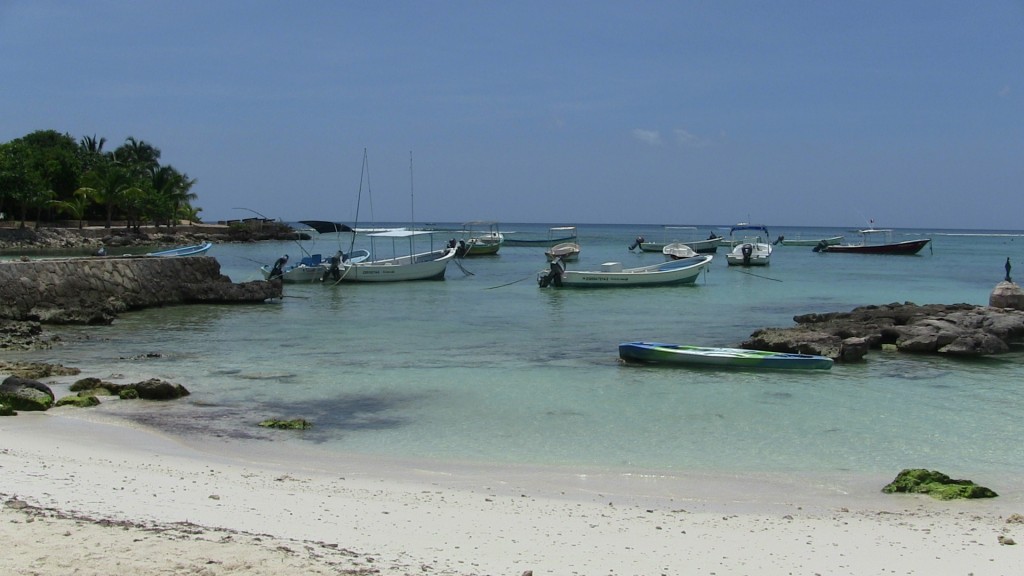 There's usually a few locals along with a handful of tourists; on the weekends it can get packed on the beach as the place has begun to become more popular and earn a reputation, but even so there's still plenty of room for everyone and it's just a generally relaxing place to hang out and just take a load off.
However, if you want to explore there's a lot more than just the beach to take a gander at. If you head off to the left (east) you will work your way out along the tended yards of the premier beach properties along the boardwalk of Akumal; these are generally rented out as vacation homes to travelers coming in.
The place is popular with pensioners and those who prefer a quiet beach town away from the main strips; there is zero partying going on here. Early mornings and evenings it's relatively empty and you have the entire coast to yourself.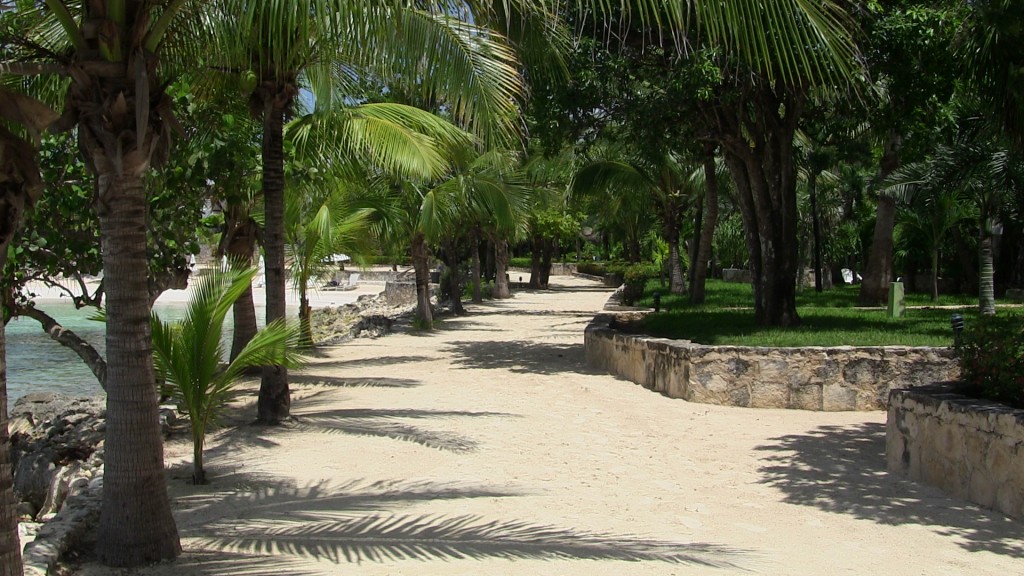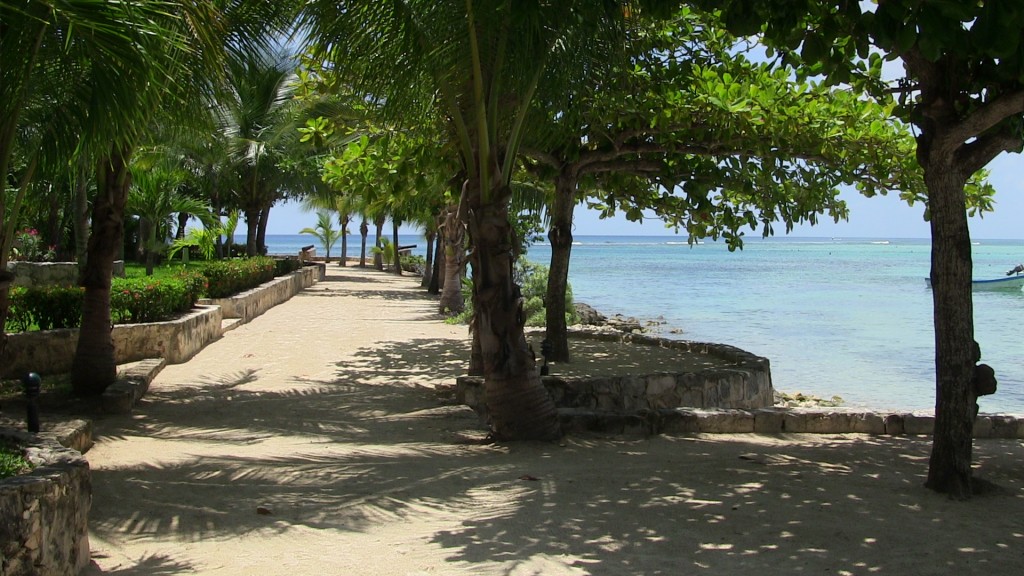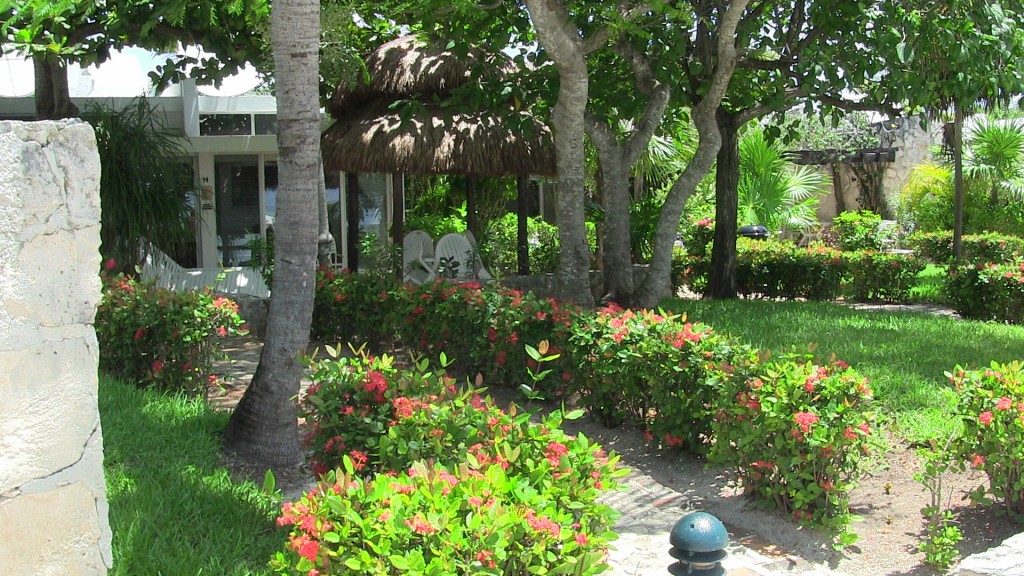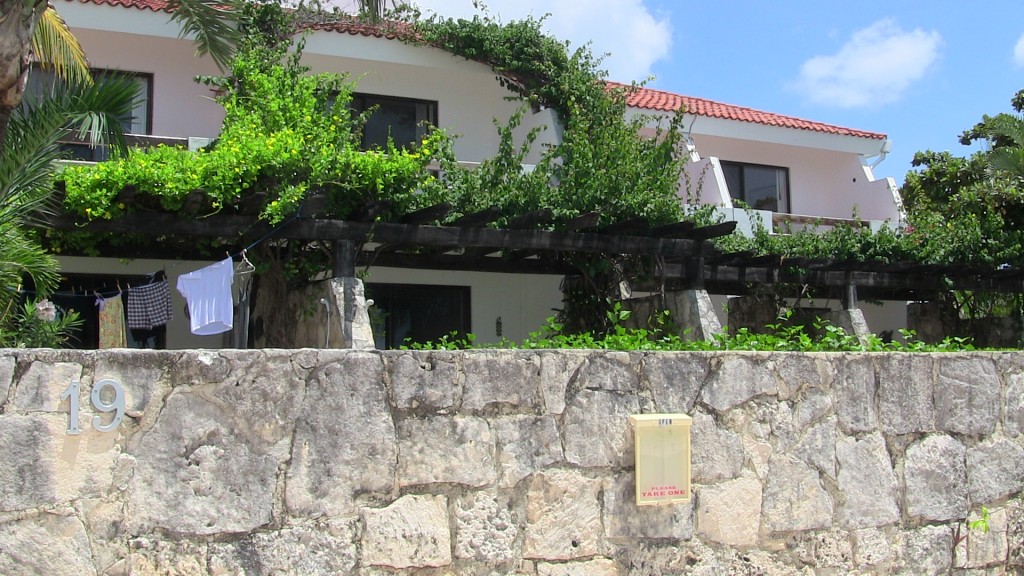 Once you get beyond the boardwalk, you get into some of the decorations for the boardwalk, including some antique canons that point out to sea along the ramparts. Then, as you continue walking up along the coastline, you eventually get into the rocky section of the coast at the easternmost point before the coast turns around and heads up north.
This can be dangerous going if you don't have proper footwear, as it can be quite slippery. You also need to be aware that there is a plethora of life underneath your feet and at a certain point you can't really go any further without crushing hundreds of snails and other coastal creatures underneath your feet.
Be considerate of where you walk.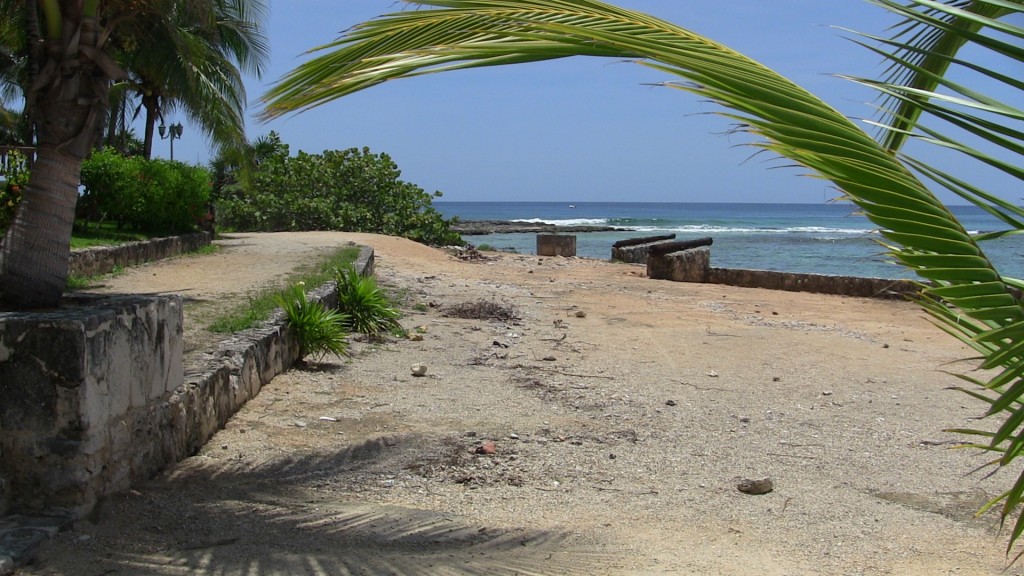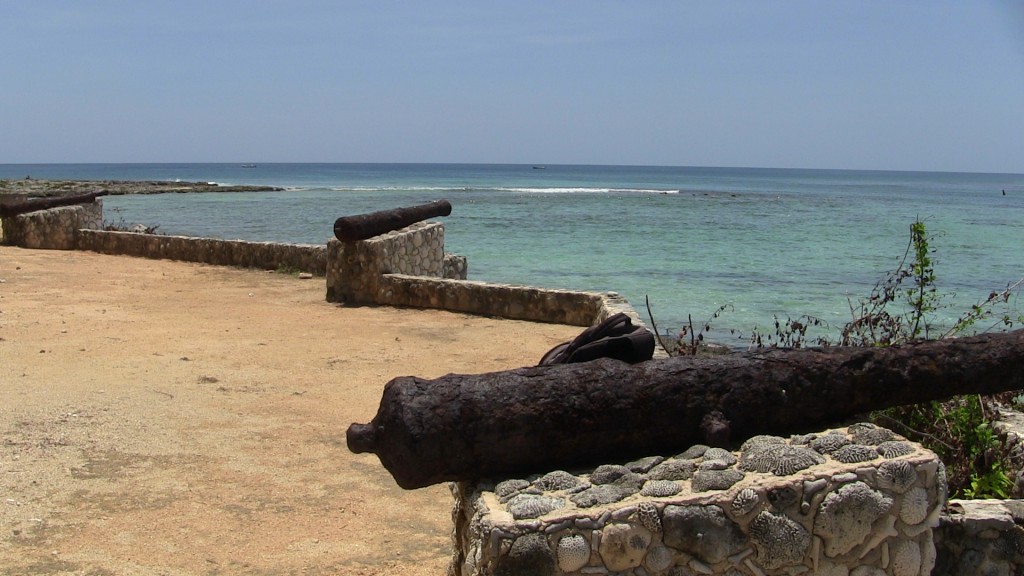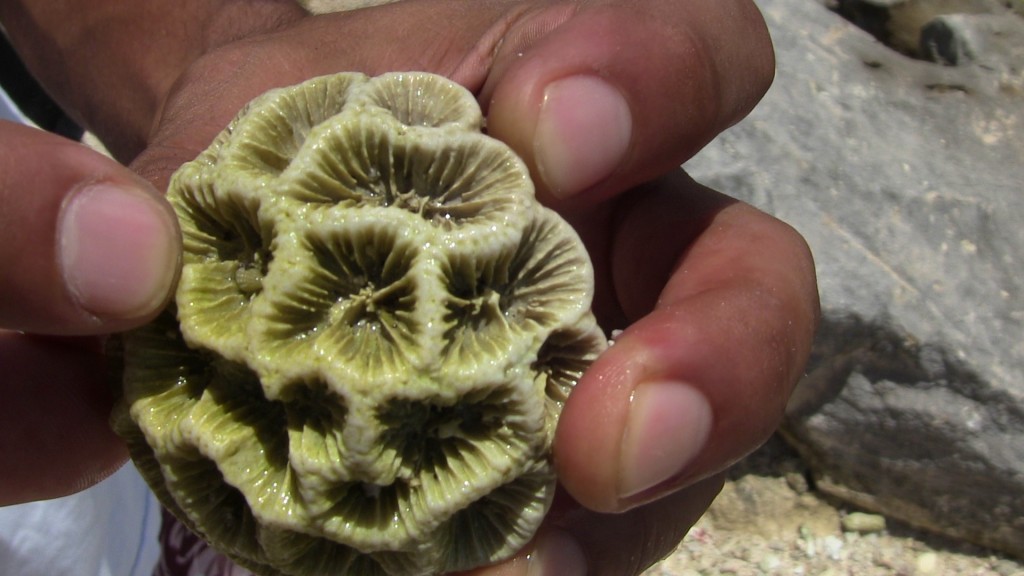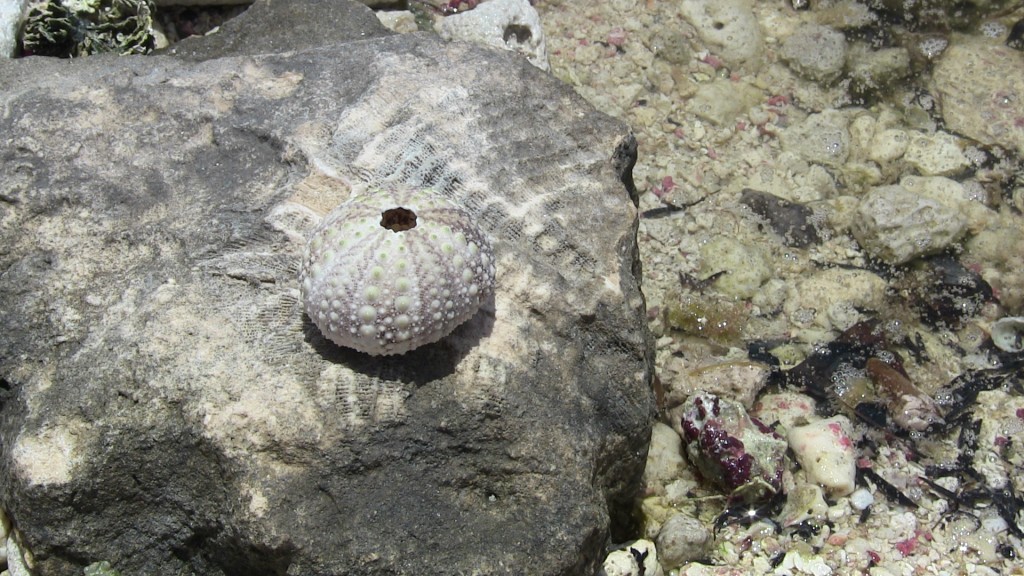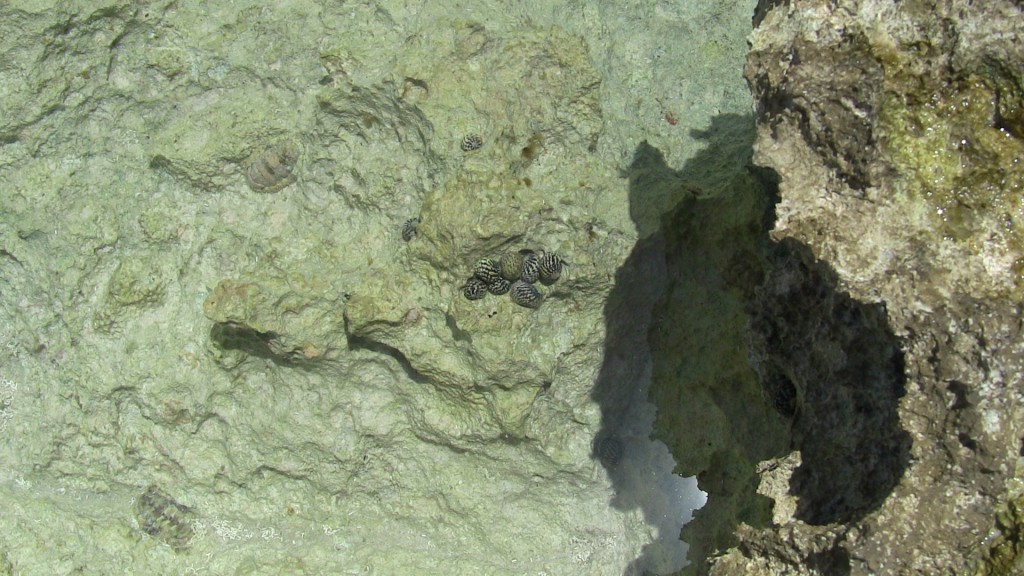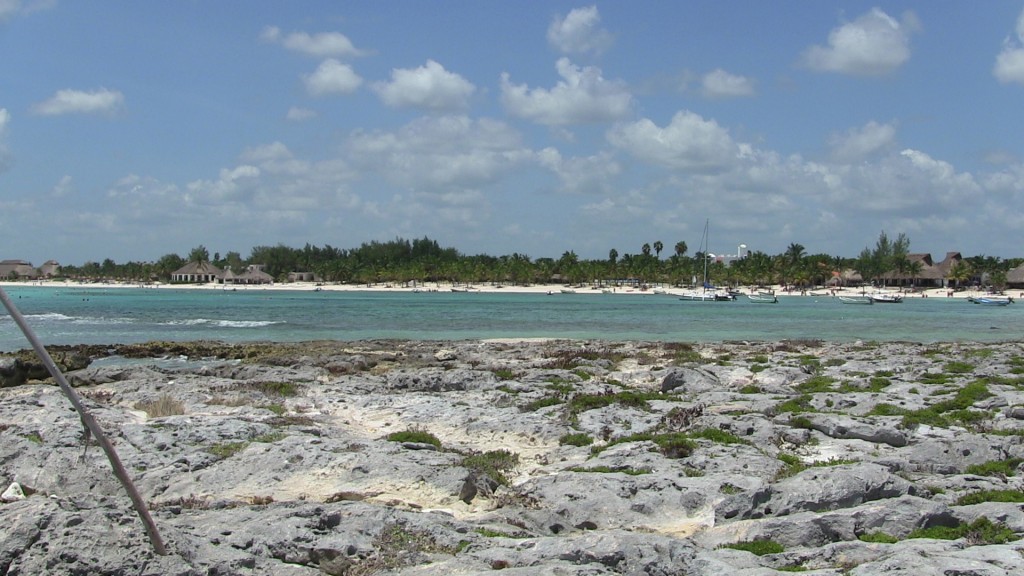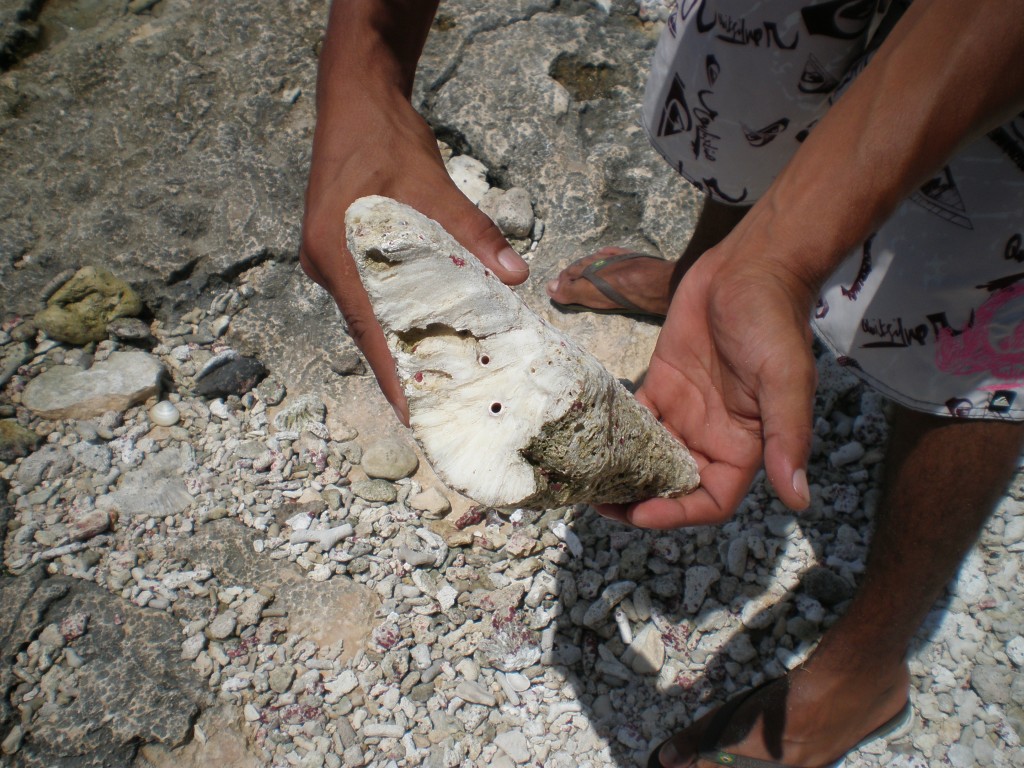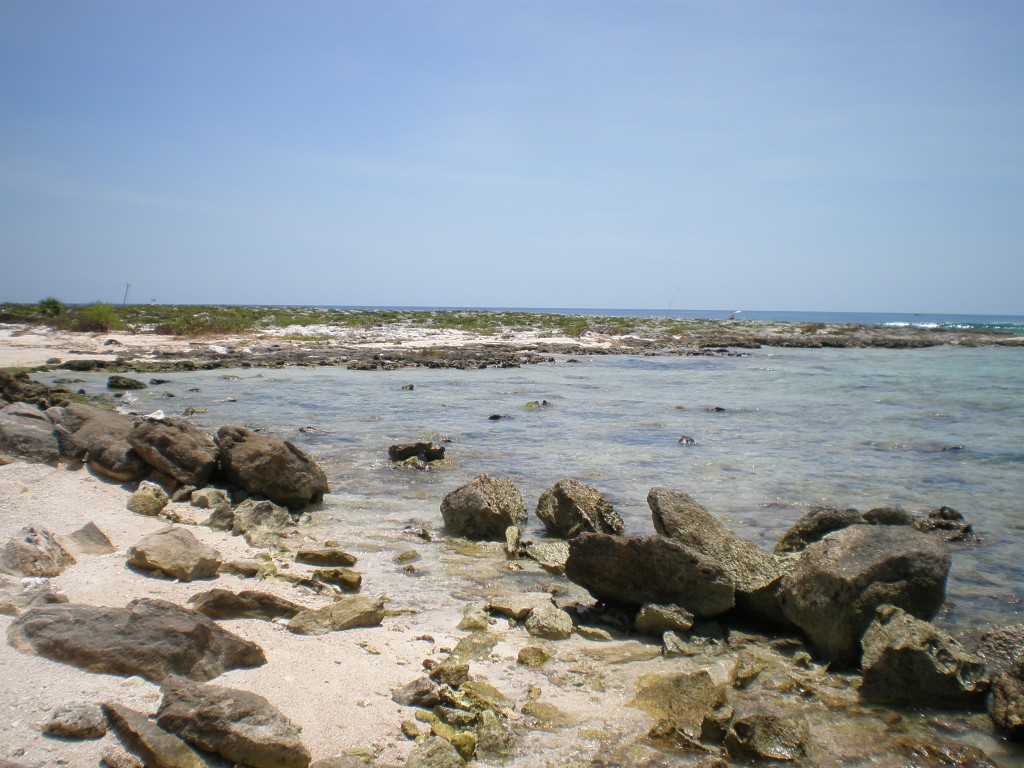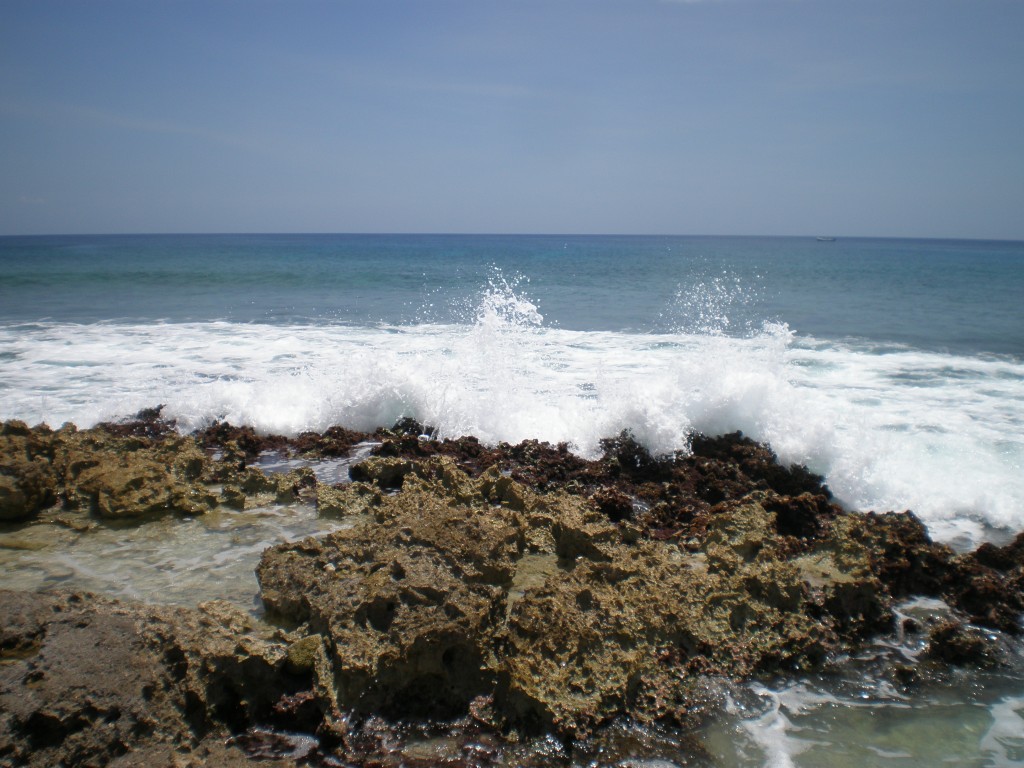 Once you make your way back to the main beach, you also have the option to go in the opposite direction and follow the coastline south as it makes its way out to the point and then around (this is also known as the Akumal Trail). The area is mostly a combination of jungle and private complexes that have carved out a niche in the jungle landscape.
You can also find a couple of cenotes tucked away in the jungles, which make for a perfect fresh-water diversion if you want to do some cave diving or just general relaxing away from the sand and the palm trees. However, it's a bit of a hike to get to the point, so make sure to bring along some water and avoid this during the brute heat of the mid-day if possible.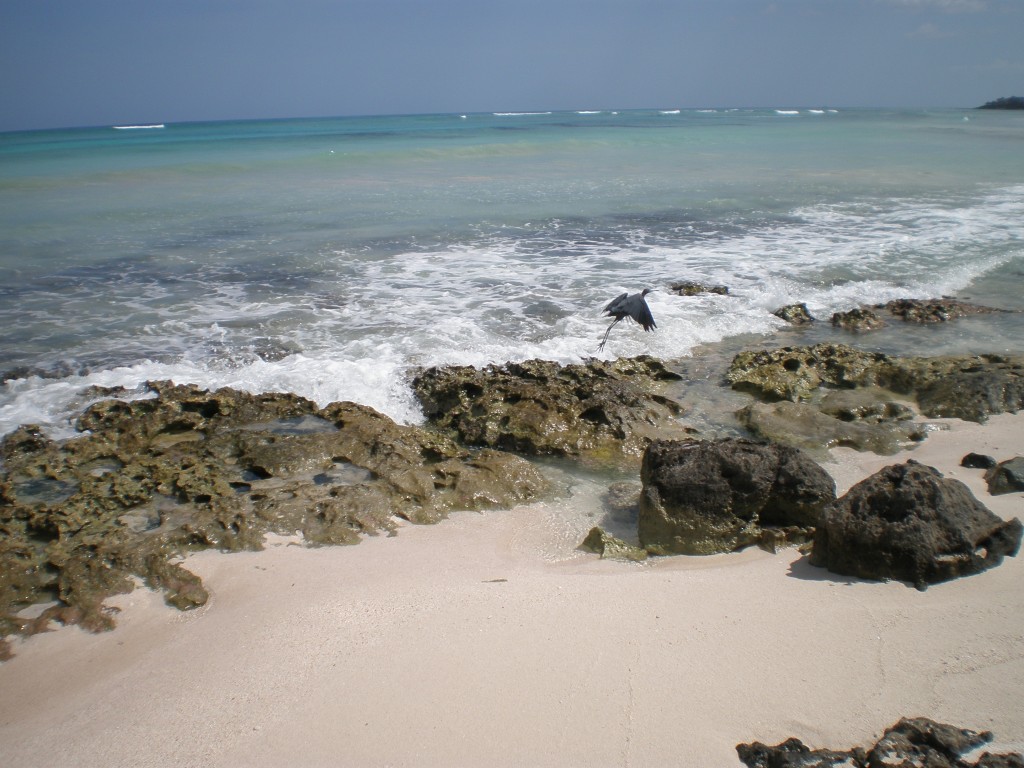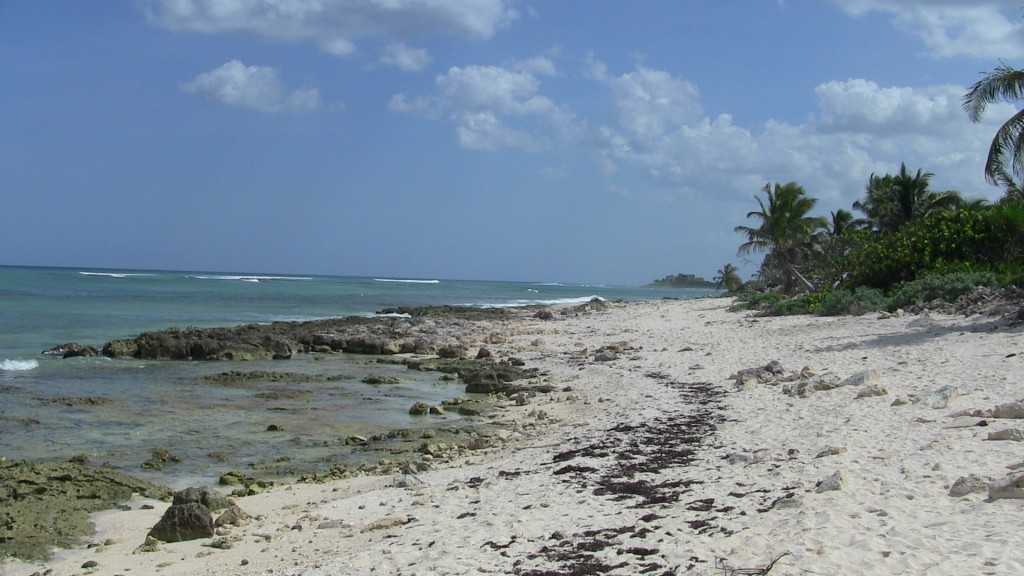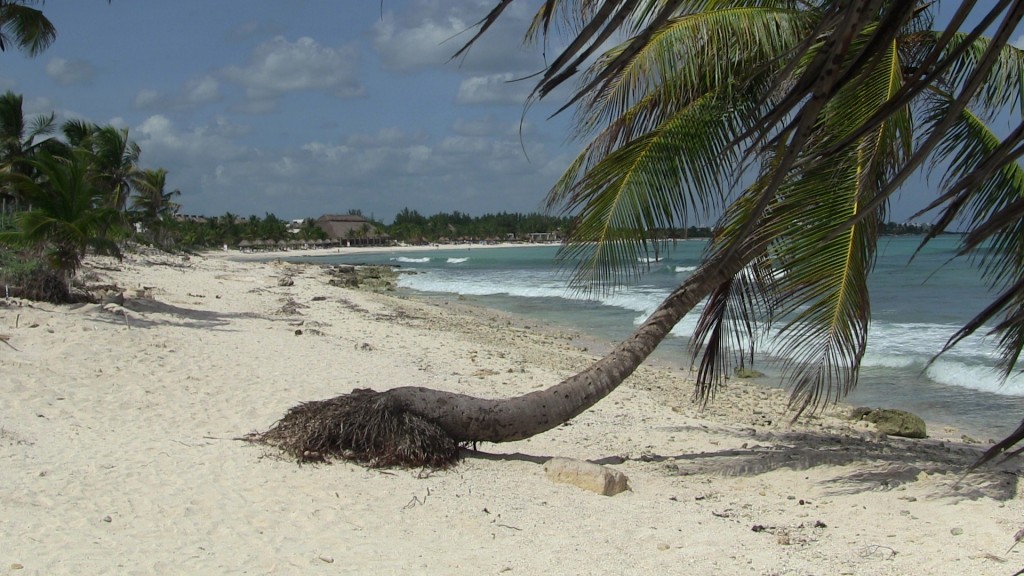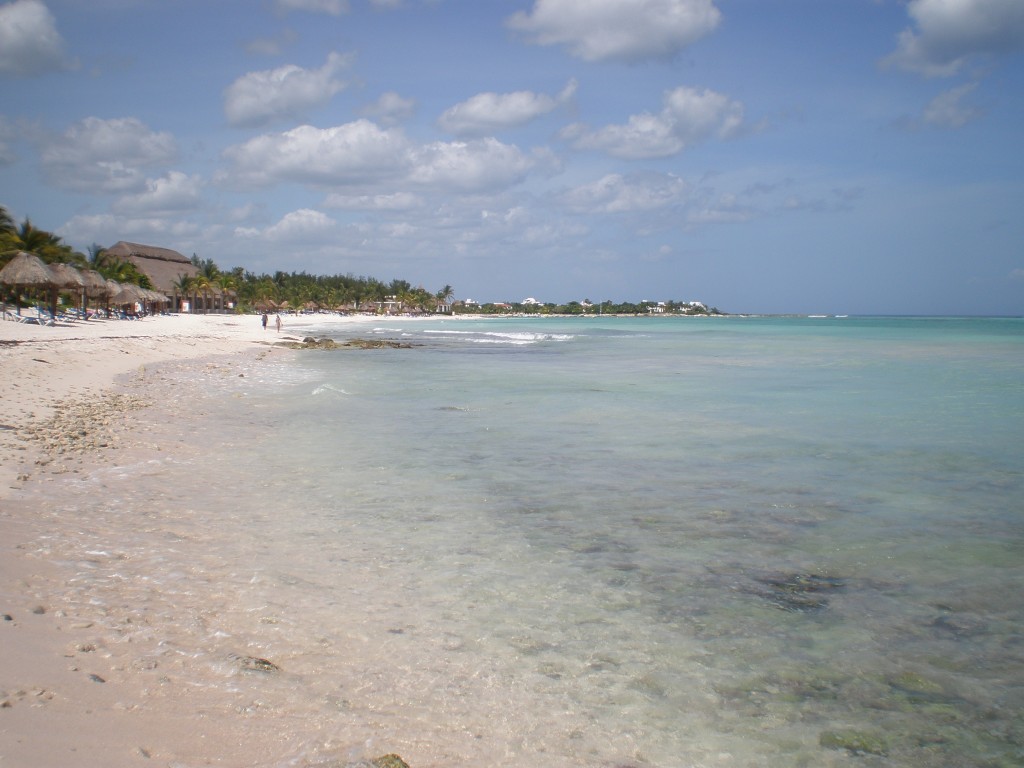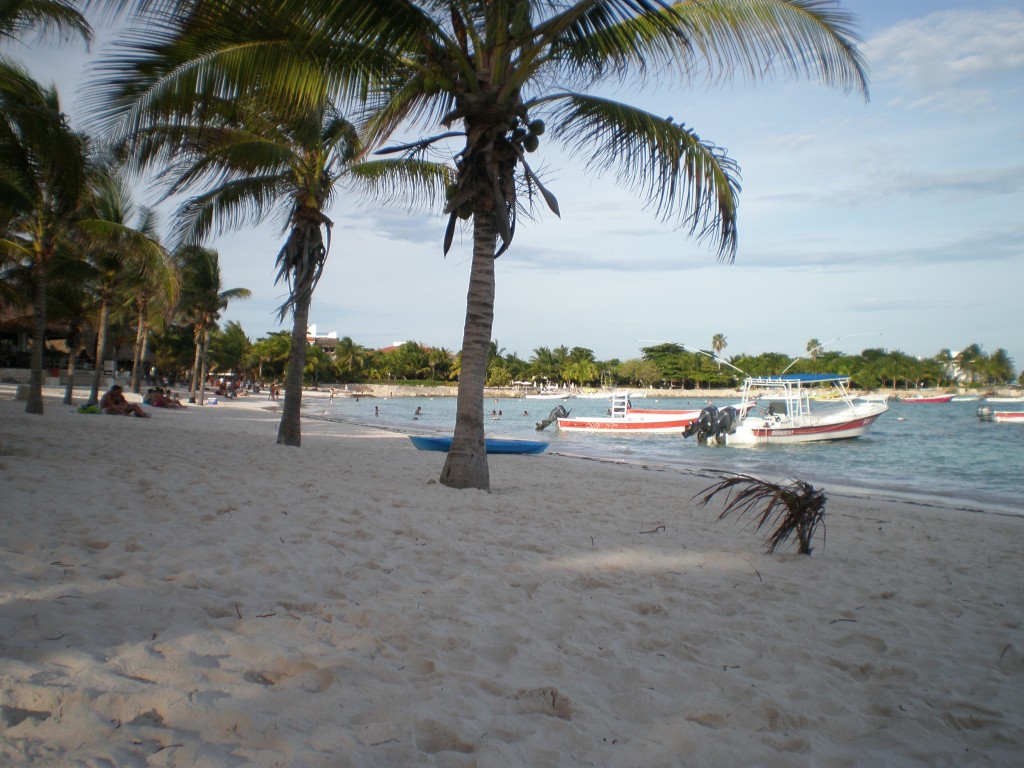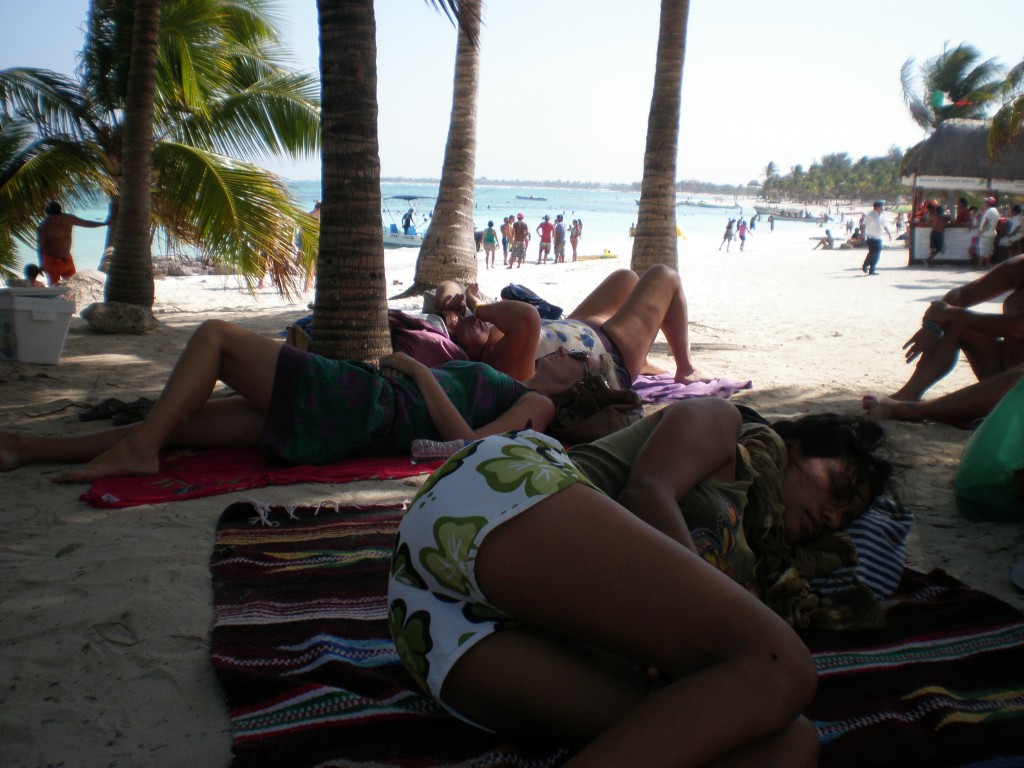 All in all, there's a lot of coastline to explore north and south of Akumal, not to mention the primary beach along the bay itself. No matter if you prefer lazing in the shade as opposed to snorkeling or scuba diving, there's a little bit of everything to explore while hanging out here. And if you want to stay awhile, you can either pick something up on the cheap in the pueblo across the highway and hang out for a few months and be a beach bum, or pay a premium for one of the vacation rentals.
Either way, it's a great place. Cris and myself use this as one of our go-to places when it comes to day-trips out of Cancun or Playa del Carmen, perfect for Saturday or Sunday lounging and spending the entire day under the shade of a palm tree with nothing more than a cooler full of beers and some sandwiches to snack on.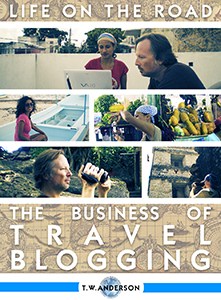 If you are looking for more information on Cancun in general, you can pick up our Live Like a Local Cancun guide, packed with restaurant recommendations, apartment and condo referrals, tips on navigating the public transportation system, local negotiation tips and strategies, beaches, plazas, markets and discount day overviews and more!

And don't forget to sign up for our free newsletter for several-times-a-week, your-eyes-only travel and entrepreneur tips, plus receive a complimentary copy of our 85-page starter book on location independence and living abroad, 30 Ways in 30 Days.
With over 1,500 copies sold, our flagship 568-page eBook is what started it all. Learn how to travel the world like I do: without a budget, with no plans, funded completely by your website and online ventures.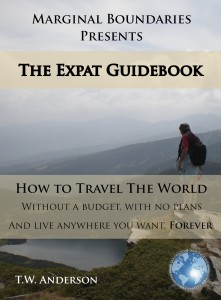 Get Your Copy Today!
Unplug from The System, cure yourself of The Greedy Bastard Syndrome, tap into your universal potential and create your own reality. Build a brand, travel the world and realize your cosmic consciousness.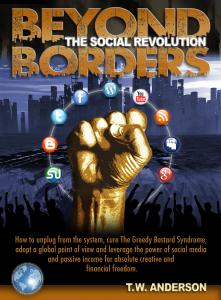 Get Your Copy Today!