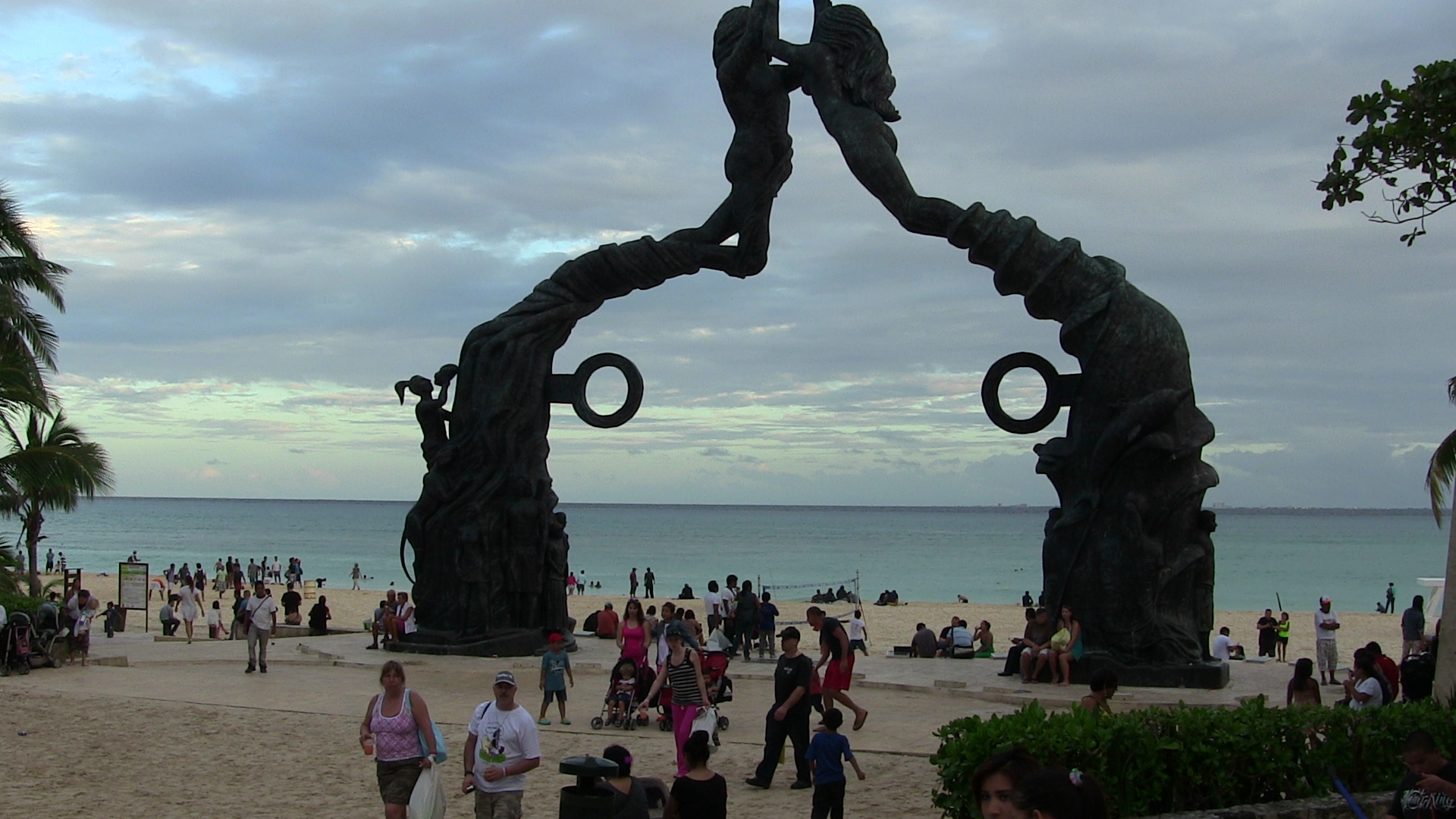 There's a lot of good information out there on the Riviera Maya, and it's time for us to start adding our unique point of view to things. For now, it's time to continue our "Beaches in" series, simply substituted for our new home! We're starting off with the primary beach in Playa del Carmen, known as Playa Fundadores (or sometimes Playa Piñatas).  
Founder's Beach takes its name directly from the eponymous park that sits in front of it: Parque Fundadores. It's one of the primary focal points of the downtown draw of tourists from around the world, acting as the epicenter of 5th Avenue and Juarez, as well as the ferry out to the island of Cozumel.
There's your traditional street vendors hawking food, as well as a children's playground, plus the primary sculpture that fills up they skyline in just about every photo shot taken in this area. There are also several events that take place throughout the day, from the acrobats who scale the pole and slowly lower themselves on ropes as they spin in a giant circle, to the Maya street artists who paint themselves in ritual costumes to perform for the masses. Check out the video below for a glimpse into the daily action!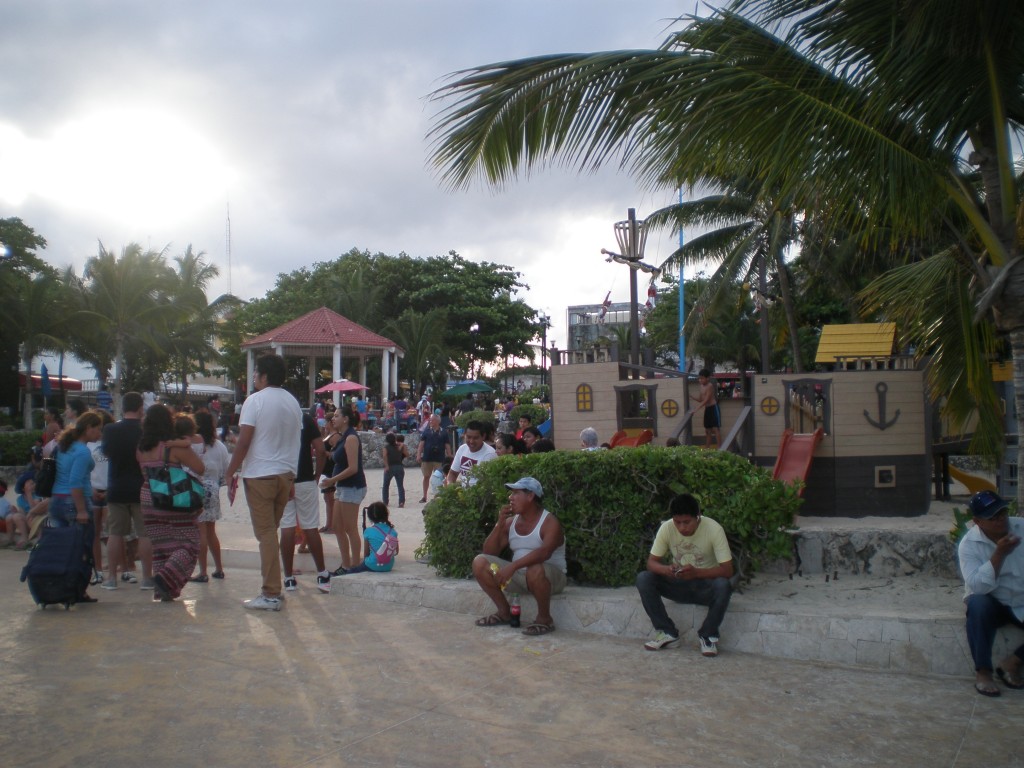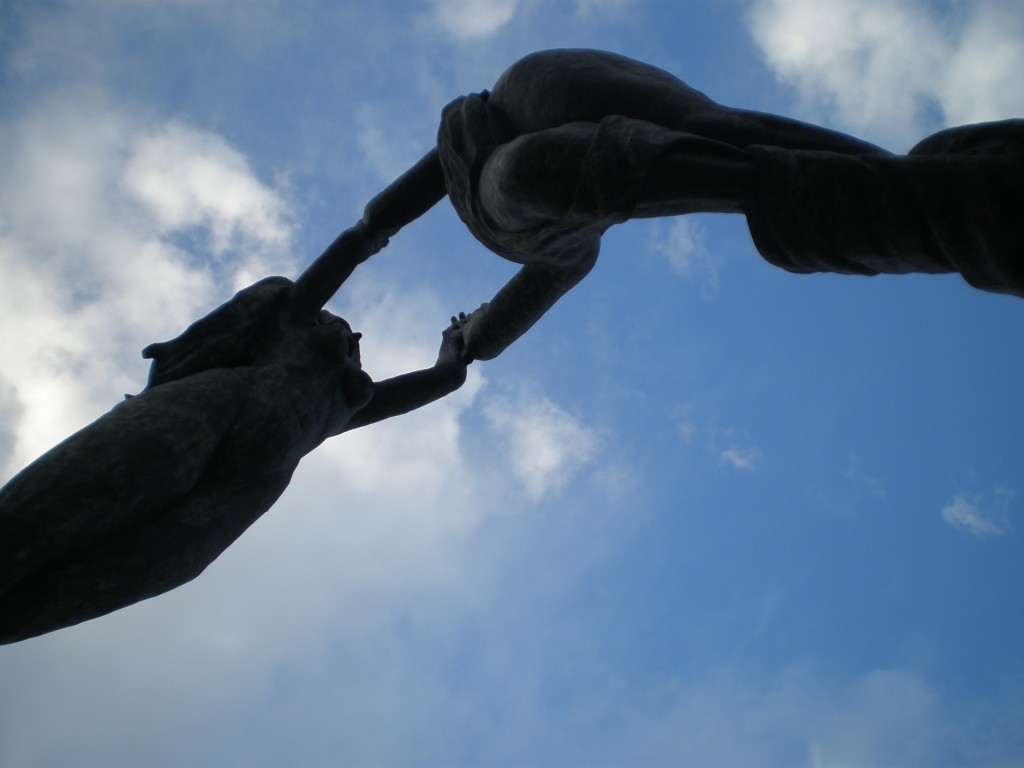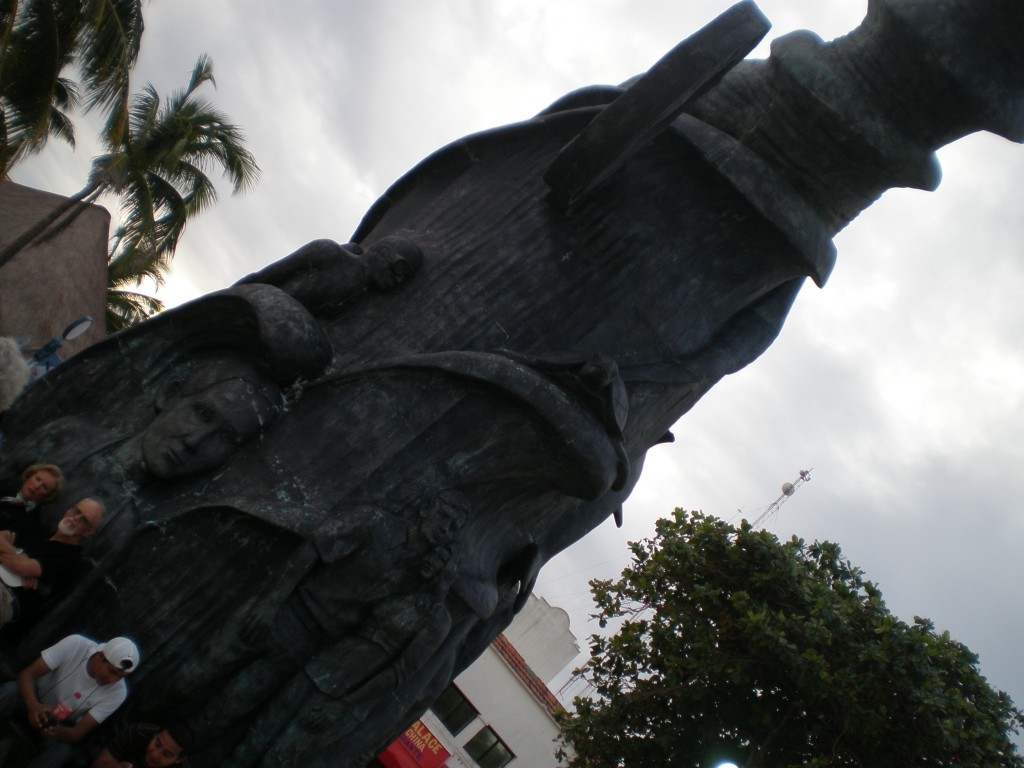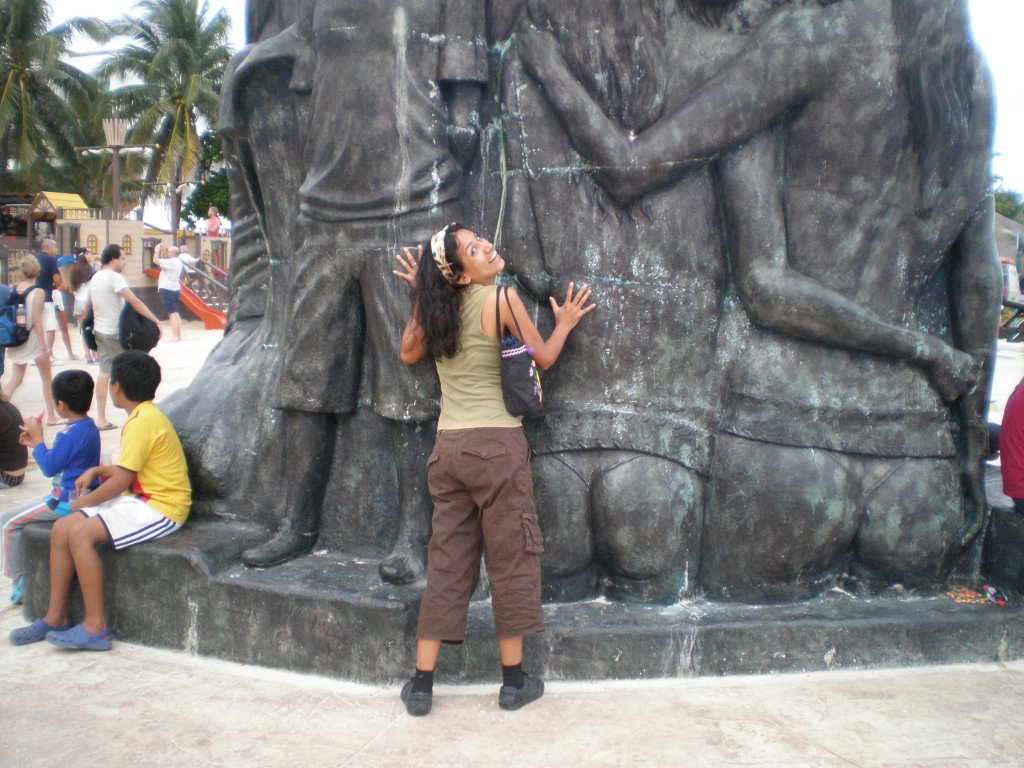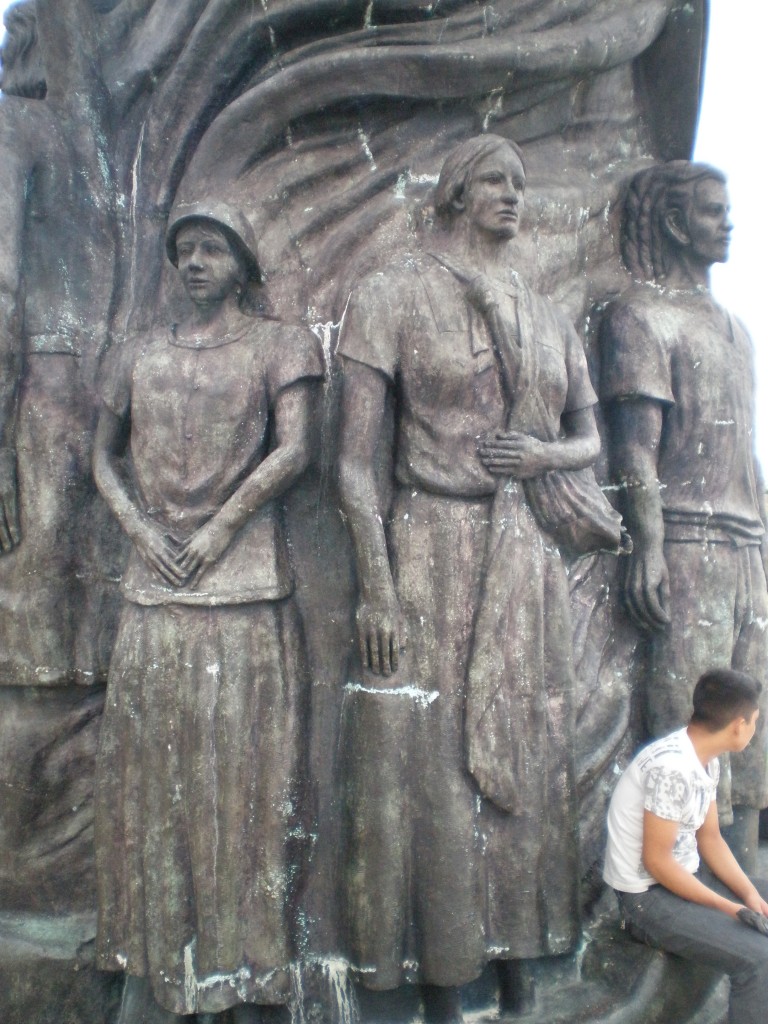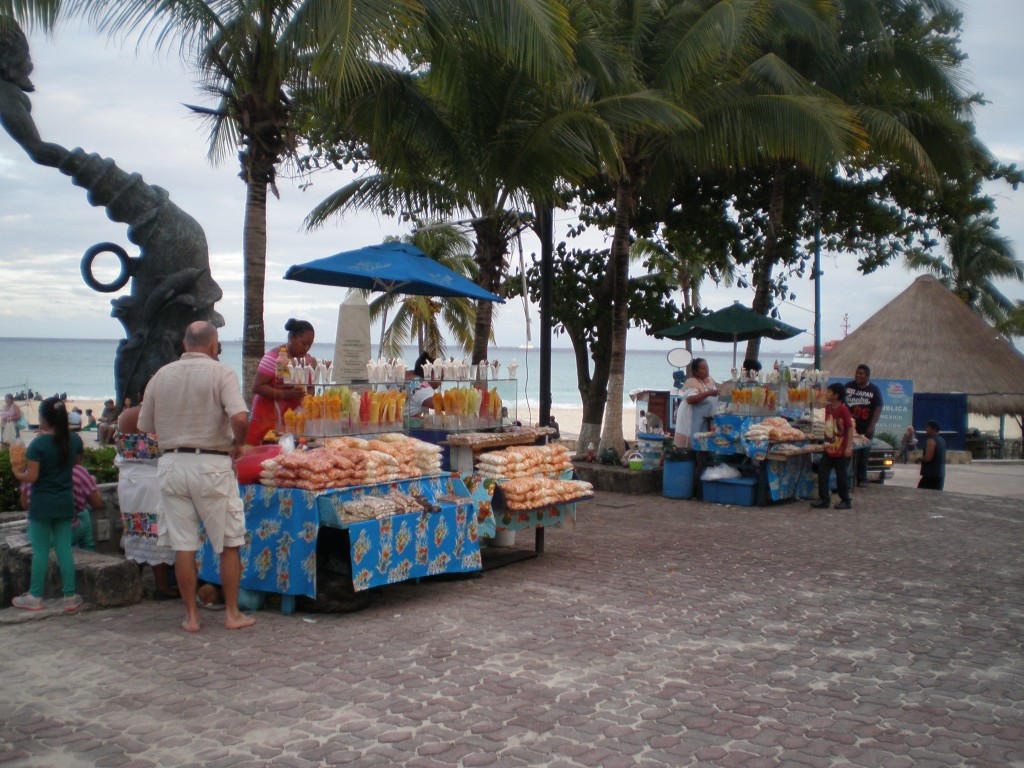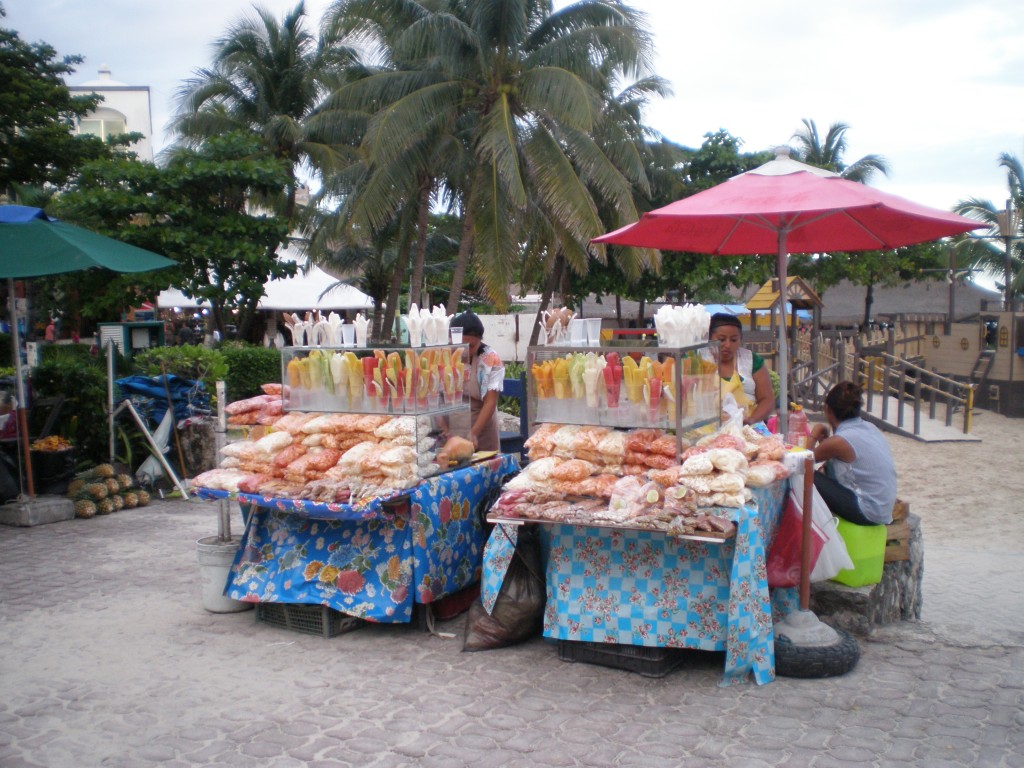 It is also unique in Playa del Carmen in that it is the first beach to feature handicap/disabled access, although beyond that it is your typical tourist beach in that it's generally full of the average tourist types smoking cigarettes and kicking back a few beers in the sand, taking photos, maybe playing some volleyball or strolling along, and a few people camped out taking in the sun if happens to be out for the day.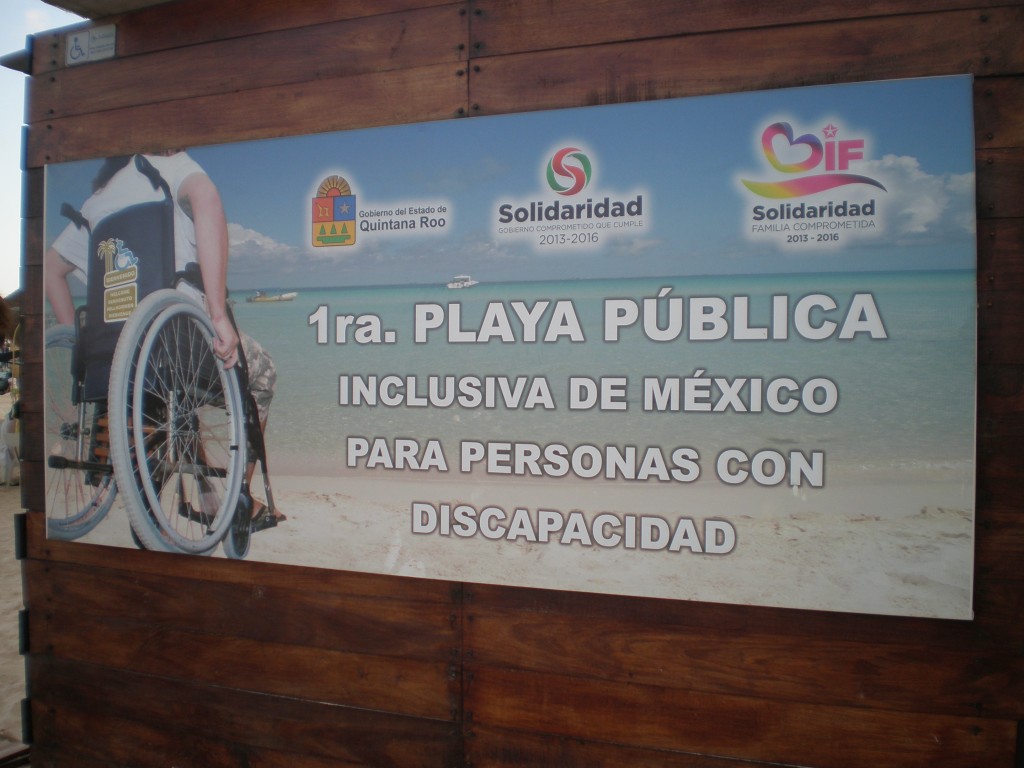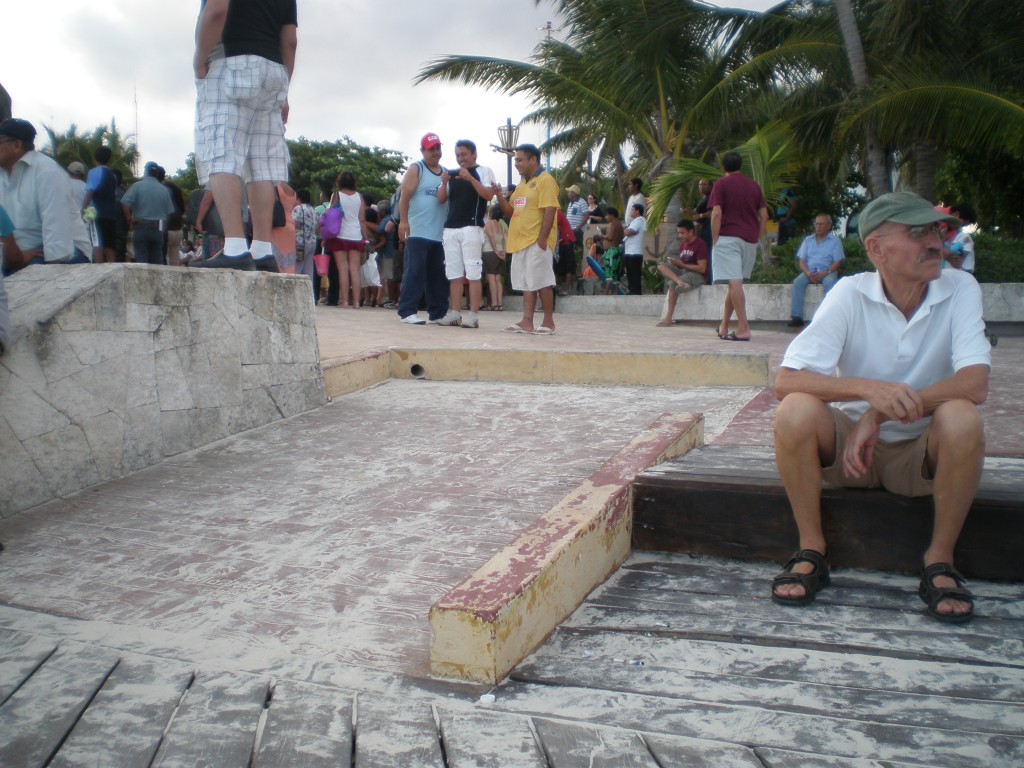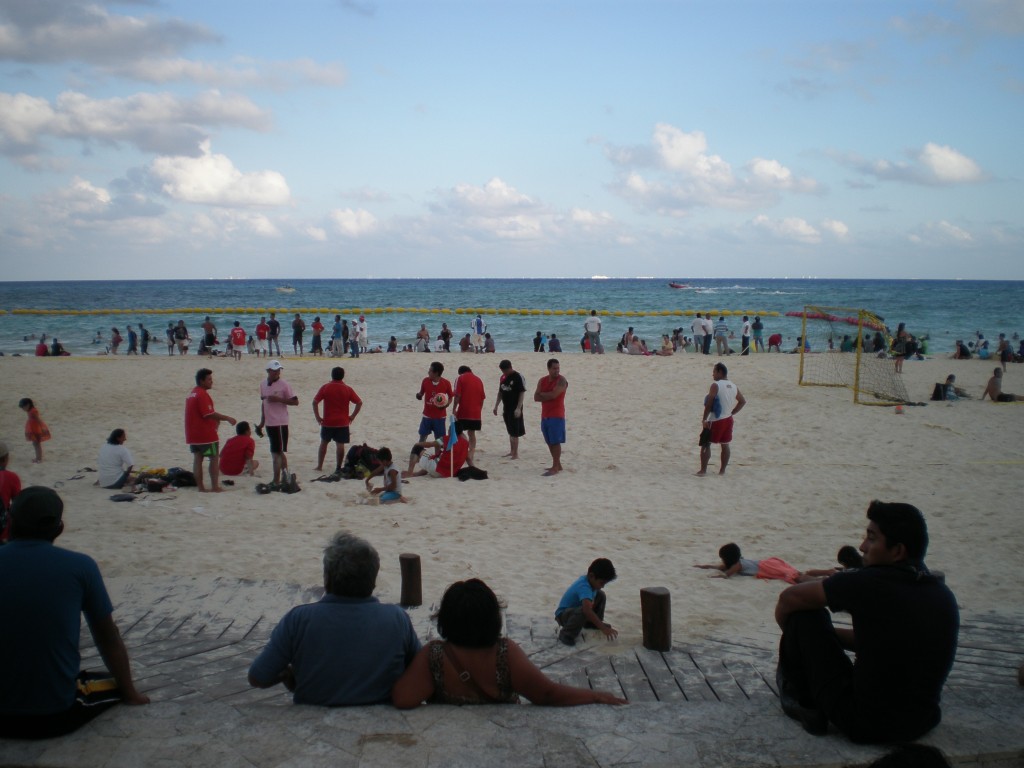 As far as beaches go, it's similar to what you'll find in just about any other coastal tourist down in the downtown area. And while I certainly enjoy going and hanging out in the park while watching the performers, there's one huge drawback for us, and that was the amount of trash on the beach. You can't see it in the pictures here, but the sand is full of cigarette butts, empty beer cans, beer bottle lids, empty food wrappers and containers, all left behind by drunk tourists and locals alike who have no respect for the area.
For me, while I don't mind coming here to take some shots and enjoy the views (which are spectacular) and mingle with the people while enjoying the cool afternoon breeze, it's not a beach I'd recommend for sun-lounging or general enjoyment. There are much better beaches in both directions (which we'll be covering in future episodes of our "Beaches in" series). But if it's your first time in Playa, it's well worth taking a look at…and even if you have been here for awhile, it's still a fun place to go hang out and just enjoy some down time.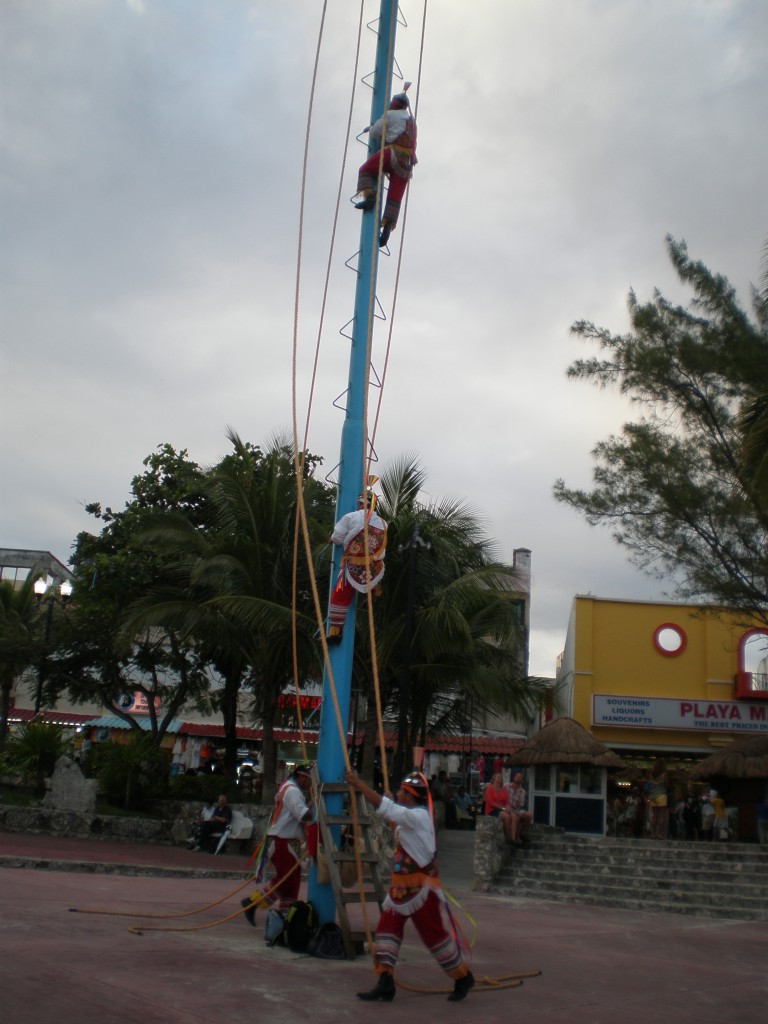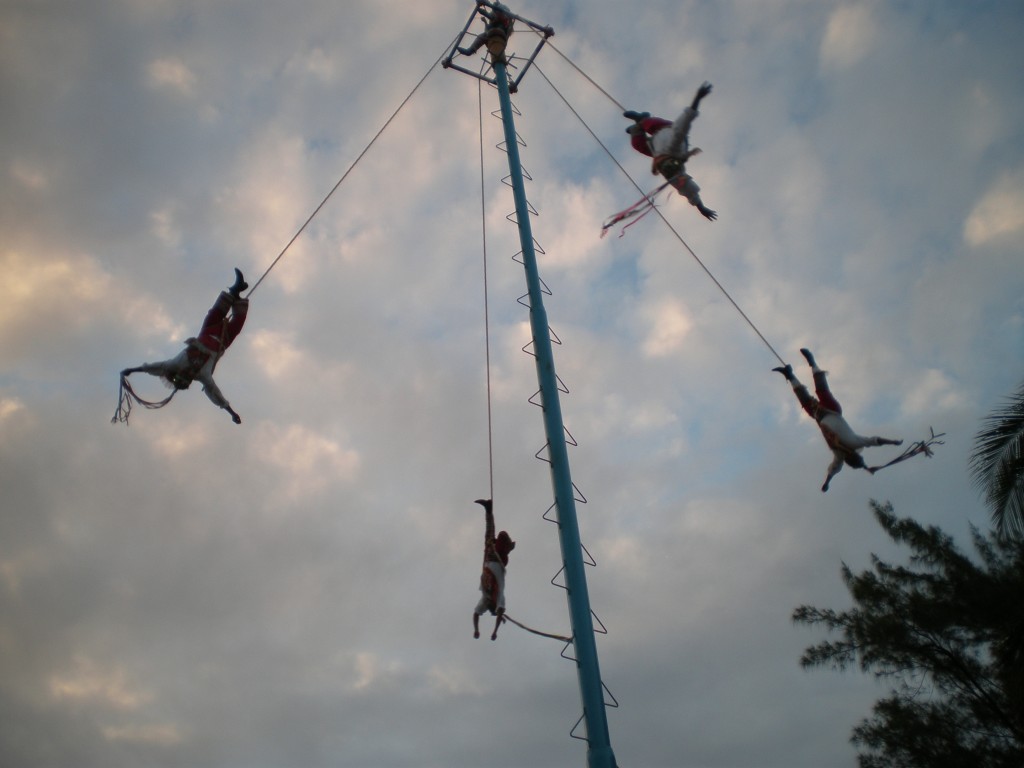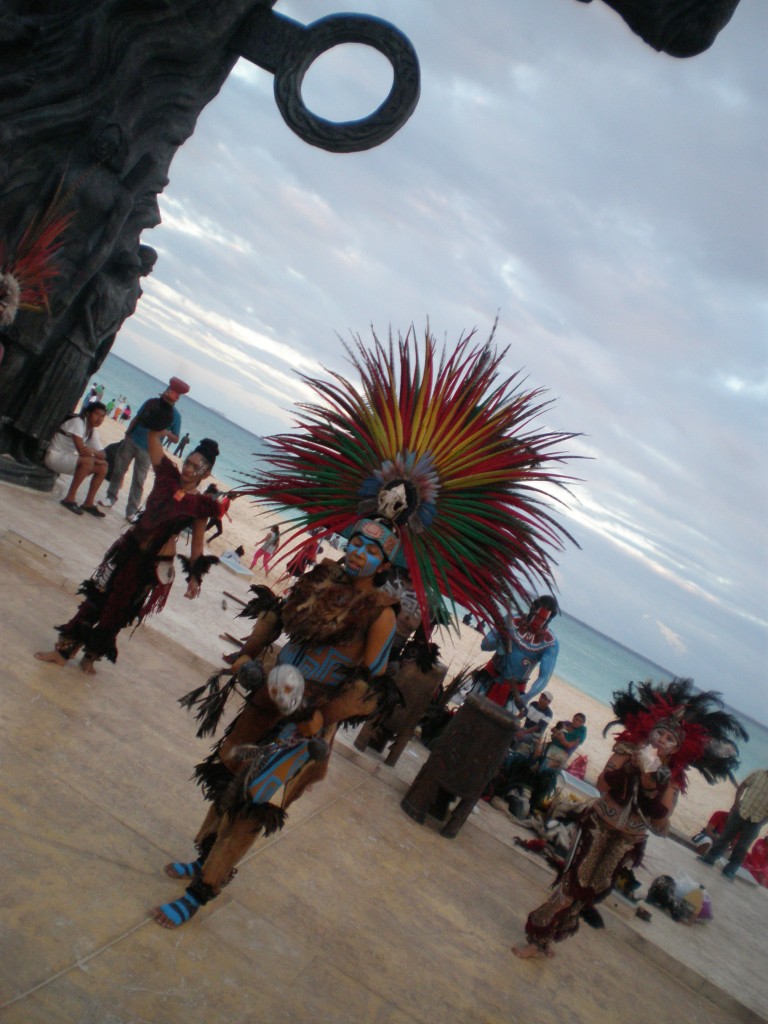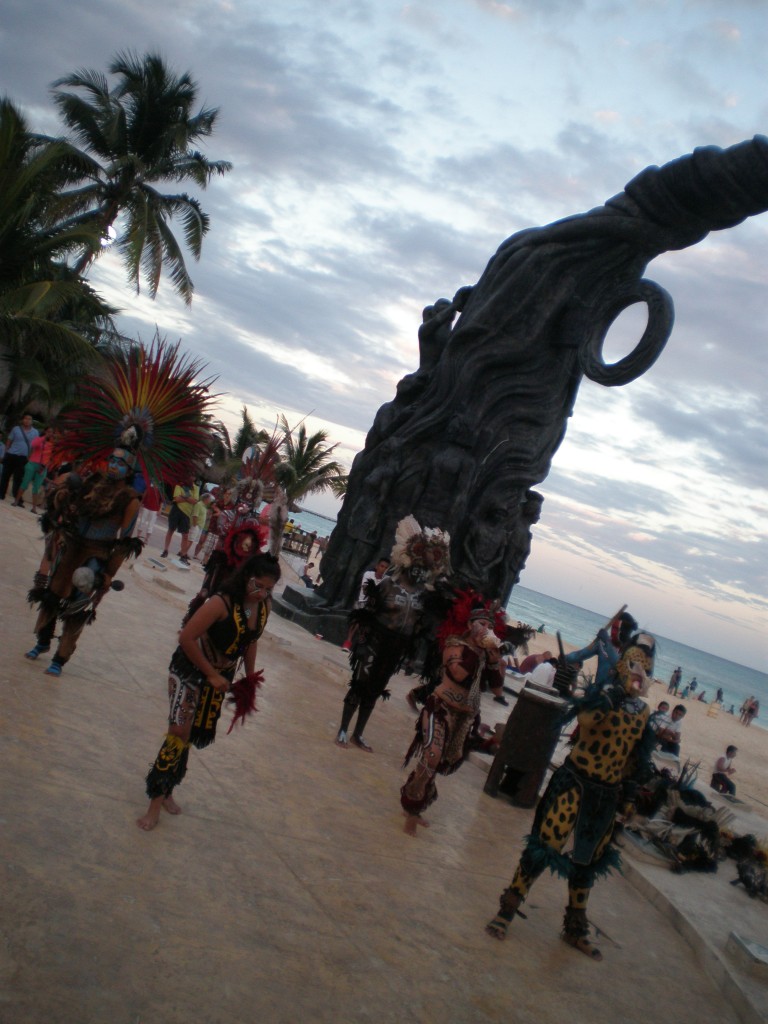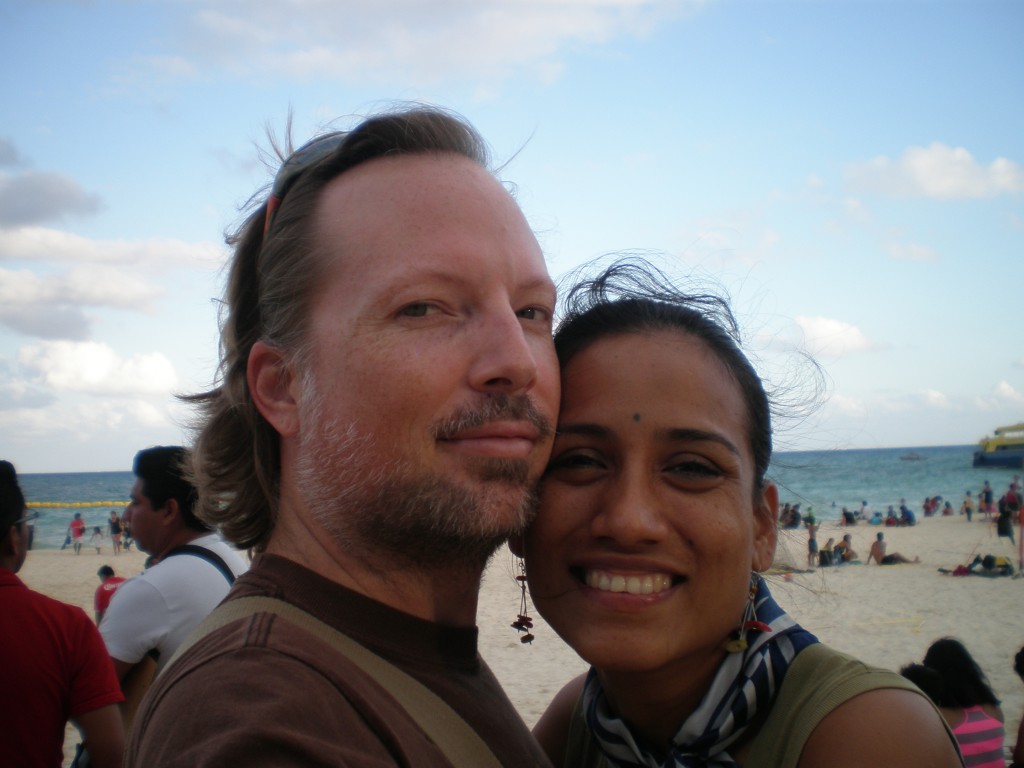 It's also the starting point of many of the events and parades that take place throughout the year in Playa del Carmen, such as the parade for Carnaval 2014, which started at the Parque Fundadores and ended at the Municipal Square. Plus, it's a generally covered area with plenty of shade that's easily accessible for those living nearby and there's always a good breeze coming off the ocean.
All in all, I'd give it a 4 or 5 out of 10 as far as beaches go; if it wasn't so dirty in terms of ciggy butts and beer cans, I'd give it a 7 or 8, but that's something that can only be overcome by people who have enough self-consciousness to clean up after themselves, and is in no way reflective of the city or Mexico in any way, shape, or form. Some people just lack culture and class.
Check the Google map below if you need directions on how to get there, and stay tuned for the next entry in the ongoing series!

View Playa Fundadores in a larger map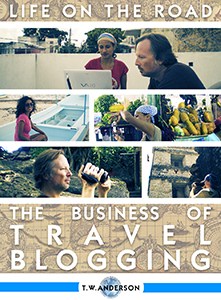 Click here for your free instant download copy with NO information required!
And don't forget to sign up for our free newsletter for several-times-a-week, your-eyes-only travel and entrepreneur tips, plus receive a complimentary copy of our 85-page starter book on location independence and living abroad, 30 Ways in 30 Days.
With over 1,500 copies sold, our flagship 568-page eBook is what started it all. Learn how to travel the world like I do: without a budget, with no plans, funded completely by your website and online ventures.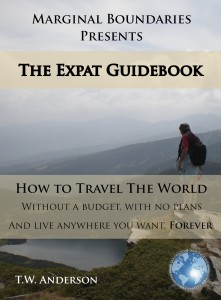 Get Your Copy Today!
Unplug from The System, cure yourself of The Greedy Bastard Syndrome, tap into your universal potential and create your own reality. Build a brand, travel the world and realize your cosmic consciousness.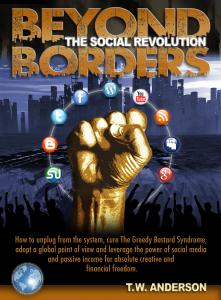 Get Your Copy Today!