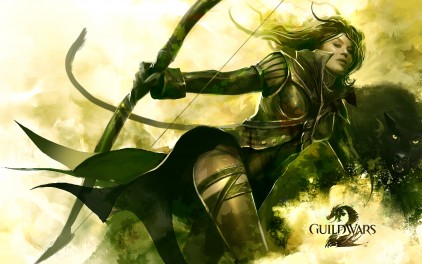 This post is part of an ongoing series that is being written through April. It covers gaming or, more specifically, MMORPGs and how they have benefited me personally over the years in terms of business relationships as well as entertainment value while on the road living the nomadic existence. Stay tuned for later installments of "My Secret Life as an Expat Gamer", as well as "The Secrets of My Success", which is an upcoming series starting in May covering early retirement and how to get yourself out of debt and into living a life of absolute freedom as an expat in countries around the world.
Perhaps one of the most appealing aspects of gaming, at least for me, is that it travels well. At least, MMORPGs travel well since they can be played on a laptop. Console games are another story, and while I pick up most of them when they port over to the PC (I haven't had a console since I sold my XBox 360 on the way out of the States in late 2007; they don't travel well IMO and you can always pick a used one up when you touch down on local ground and use it for the six months or a year or so you'll be there), I do miss out on a couple of titles here and there.
However, the point is that gaming is something that lends itself well to traveling around the world. No matter where you are traveling there are always moments when you have downtime in between adventures. Although my primary passion is traveling and I certainly take it in at every opportunity, it's not the only thing I do when I'm on location. Taking a look at Cancun, where I've been based the last year and a half while exploring other South American destinations, I live here like a local. Which means I keep a local-based schedule, and if I want to explore local haunts and adventures with my friends here it's usually done on the weekend when they have time off work. While my schedule is flexible and I can work anytime that I want, not all my friends are digital entrepreneurs.
So, during the weekdays when I'm working on the newsletters, blogs, social media campaigns, backlinking and SEO and marketing and management I like to manage my schedule as mentioned in one of the earlier posts: I game in the early mornings, work in the late mornings and early afternoons, then enjoy my social/outdoor stuff in the afternoons and evenings. However, that changes up when it gets really hot here in Cancun around late May and into early June, because it gets to the point where between 11 in the morning and about three in the afternoon you just don't want to be outside, even on the beach, because you will fry like a lobster. Instead, most people hit the beach between 7 a.m. and 11 a.m. before it gets hot enough to boil eggs, so my schedule changes up a bit for beach and ruin-exploring.
In Bogota it was the opposite, because it was raining most afternoon so you just can't really go out and do anything for a few hours per day, which means you are stuck in the house for a few hours per day. You can either use that time to work on projects or you can use it to get in a few hours of your favorite hobby, whether that's reading a book, watching your TV shows, cooking, catching a movie, hanging out with friends or delving into your favorite virtual world via an MMORPG. Then Sofia you have the traditional winter cycle, which means for several months out of the year it's just too damn cold to really go out and do anything unless you are a ski junkie, which means there's a lot of indoor activities going on, one of which was always gaming.
Another reason games travel well is because they don't take up additional space like books, magazines, consoles or otherwise. Most people travel with a laptop or a pad of some kind, and with that and your backpack(s) you are good to go. Books are more weight, more space and more stuff you have to pack and arrange. It's always nice to have one tattered copy of something to go along for the ride, but multiple books are as aforementioned. With a laptop or pad you've got work and play combined into one device, perfect for any setting.
I will say this: while I've taken my gaming on the road with me I certainly play less than I used to before I started traveling full-time back in January of 2008. Most of that has to do with the fact that there are just so many other things to do when you are in another country. There's parks to explore, mountains to hike, forests to uncover, ruins to discover, adventures to be had, new cultures to be experienced, new friendships to be made…the life of a digital nomad is certainly not one of being socially shy, at least not in my opinion. Part of what makes this lifestyle so bountiful for those who live it are the connections that we make along the way.
With over 1,500 copies sold, our flagship 568-page eBook is what started it all. Learn how to travel the world like I do: without a budget, with no plans, funded completely by your website and online ventures.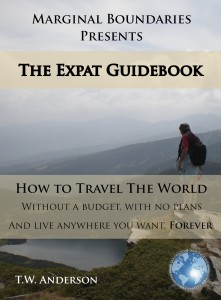 Get Your Copy Today!
Unplug from The System, cure yourself of The Greedy Bastard Syndrome, tap into your universal potential and create your own reality. Build a brand, travel the world and realize your cosmic consciousness.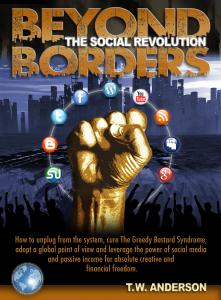 Get Your Copy Today!