So for those of you who have been following Marginal Boundaries since the beginning, you know it's been a long, continual growth as part of our overall business plan. Part of which was eventually getting to the point where we started producing videos.
Today we launch the first of those videos, with a teaser of Cancun and the Riviera Maya at our Vimeo Channel. Clocking it at just under four minutes, it's some footage we've captured over the past couple of weeks as we've been going about our normal routine, doing the things we do normally as part of living like a local in this part of Mexico. Over the next couple of weeks we'll be adding additional footage of Tulum, Isla Mujeres and other areas in and around Cancun for inclusion in what will eventually be a roughly 10 minute montage of things from in and around the area.
We also have an interview going live in the coming week, which will be posted at the Vimeo channel as well as over at The Expat Guidebook. I was recently interviewed by Hans from over at Cheap Cancun Rentals regarding the forthcoming Expat Guidebook, and we've edited down 50 minutes of interview into about 14 minutes of footage that will serve as an introduction to the book. In addition, we'll also be releasing a stand-alone video that covers the depth of medical tourism, although we don't have a release date for that yet. Roughly 20 minutes of our interview was discussing the topic of medical tourism in great detail, and the footage is going to be cut down to make a separate video for people.
All of these videos will be posted live at the Vimeo channel. In addition, I'll be heading out in late March or early April (we've pushed back the dates a couple of weeks now) to spend 18 days shooting footage in Chiapas, Mexico for a travelogue/documentary. We'll be sharing the trailer on our Vimeo channel, as well as starting to post a vblog and other interesting tidbits about living like a local around the world.
Stay tuned for more information!
With over 1,500 copies sold, our flagship 568-page eBook is what started it all. Learn how to travel the world like I do: without a budget, with no plans, funded completely by your website and online ventures.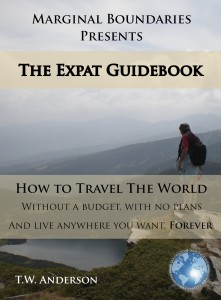 Get Your Copy Today!
Unplug from The System, cure yourself of The Greedy Bastard Syndrome, tap into your universal potential and create your own reality. Build a brand, travel the world and realize your cosmic consciousness.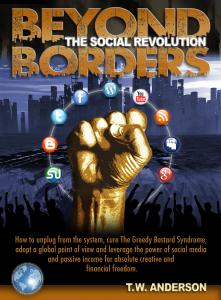 Get Your Copy Today!