This post is part of an ongoing series that is being written through April. It covers gaming or, more specifically, MMORPGs and how they have benefited me personally over the years in terms of business relationships as well as entertainment value while on the road living the nomadic lifestyle. Stay tuned for later installments of "My Secret Life as an Expat Gamer", as well as "The Secrets of My Success", which is an upcoming series starting in May covering early retirement and how to get yourself out of debt and into living a life of absolute freedom as an expat in countries around the world.
They start off small. Single player games which offer puzzles to solve, challenges to overcome, things which engage our brains. It's the equivalent of going to the gym for three hours a day; the three hours or so of pure entertainment that you give your brain when it is engaged in a challenge that it enjoys is worth three hours of the gym for your muscles. And there's nothing wrong with having the best of both worlds and being physically fit as well as a gamer! (I'm a health enthusiast; I'm currently ending my first round and heading into my second round of P90X, and I'm doing the lean version this time. Should finish around July, and then I'll be off to do something else for balance.)
It builds from there. Puzzles become more complex and require longer time investments. Nature kicks in and our minds naturally begin to discover the quickest way to achieve the end results, naturally evolving to overcome challenges. Shortcuts are taken, risks are introduced. Eventually it builds to the point that the player needs to interact with other people and work together as a team to overcome obstacles. The group dynamic emerges.
All of these things mimic real life. It's the reason why it's called virtual reality, that idea-space inside video games. It really is just that; a virtual copy of real life, only with certain twists. The worlds are fantasy-based, or science fiction and historical. They all share the same trait in the fact that they are all still copies of our own reality. They require time investments, energy, dedication, commitment and interaction. These are the same qualities any recruiter is looking for in new, educated recruits: people who are full of energy and dedication, commitment and interaction and they've got all the time in the world because it's their passion.
Gaming teaches people to work together, which is of primary importance. This is especially true when you are abroad as an expat living the lifestyle. It's far more easier to meld into your current area when you are already accustomed to working well with others in a virtual environment. Working relationships are forged on similar likes and motivations in life, and it mirrors virtual reality where gaming relationships are forged on the same ideals. Everything comes together in the central focus of people working together for a common goal. This is reality, virtual or not.
For children, this means learning teamwork as part of a social unit, not just in the classroom. For adults it's a sense of accomplishing something together with a group of friends, and it's the social activity that is important. People interacting together towards similar purposes, like Bingo night, bowling or going to see live performance artists. In both cases the interactions help you in the real world.
The one thing I honestly swear by is the power of friendships forged as a result of gaming. I've met friends over the past 15 years who I've stayed in contact with since then. For example, some of my regular contacts today on Facebook are still people that I grew up playing EverQuest 1 with back in the late 90s and early 2000s. Others are those I met over the past six to eight years and gamed with throughout EQ2, Vanguard, LOTRO and other games. I've met many of them, chatted on Ventrilo with the lot of them, made online friendships with dozens of them over the years, and while some of those are just in passing they are connections nevertheless.
All of these people turn into connections, and the friendships that are forged can lead to exciting new opportunities in places you least expect it. For example, I once met a friend in Bulgaria purely by chance who also happened to play EQ2 on the same server as us, and I also played with some local Sofia players in Vanguard for a brief period of time. Some of my earliest EQ1 friends also happened to live in the same area as me in Colorado and we used to go out on Tuesdays for fries and pizza at this place in Longmont. And all of them I'm still in contact with today. I'm even working with three of them on current projects.
None of those connections would have been possible without gaming being a part of my life. And while one could argue that you could have made those connections out doing "physical" activities like golfing, being in a sports team or something similar…the point is that you can meet people doing all sorts of social activities, not just the ones related to the "real world".
With over 1,500 copies sold, our flagship 568-page eBook is what started it all. Learn how to travel the world like I do: without a budget, with no plans, funded completely by your website and online ventures.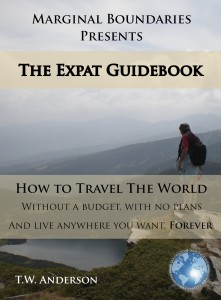 Get Your Copy Today!
Unplug from The System, cure yourself of The Greedy Bastard Syndrome, tap into your universal potential and create your own reality. Build a brand, travel the world and realize your cosmic consciousness.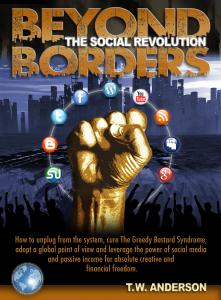 Get Your Copy Today!