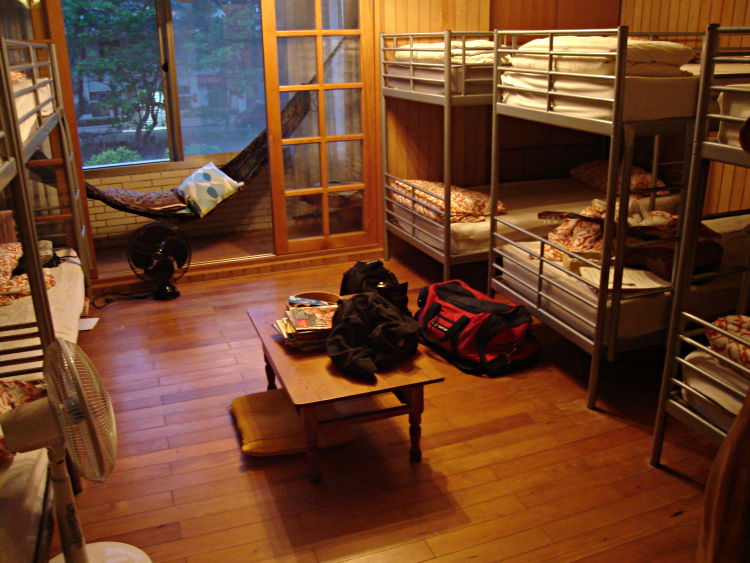 We have not evolved so much as one might think, and there are numerous primal urges and characteristics that still remain in our genetics. One of the most primitive instincts that man has carried over even into the modern age is the inability to sleep soundly or well when becoming accustomed to a new environment. It might be a hotel room or a hostel, a relative's or friend's house, a new apartment or a house, but the fact remains: no one sleeps well in an area they are unfamiliar with.
This inability to sleep well in new environments is purely a defense mechanism. The body isn't accustomed to the new sounds and it doesn't let itself take a break until it feels safe enough to do so. Instead, it is analyzing, studying, learning, determining. What was that bump? That creak? That draft of air? That squeak? And that one over there?
Personally, I almost never sleep more than a few winks in hostels. But it's not just me; most people cannot sleep well in new environments precisely for the reasons listed above. The brain is in defense mode, protecting itself on a primal, primitive level that we cannot control. And this primal defense mechanism is absolutely something you should pay attention to while traveling.
If you remember the series I did in 2012 on Safety While Traveling (Part One | Part Two | Part Three), situational awareness plays a major factor in your continued survival. It's not something that is related purely to travel, however; general awareness and defense mechanisms are a good thing to keep honed and at the ready no matter where you live in the world.
There are certain things on the instinctual level that we can tune into, if we just learn how to understand how our bodies and minds work, and how we interact with energy and vibrations and the world around us. The hairs on the back of your neck standing up when you are in the presence of something unique and unknown. The tingling under your skin and in all the hairs of your body when you walk the sunward circles at the Time Between Times of sunrise and sunset. The way you can feel when someone is looking at you, watching you. Gut instinct.
We all have instincts. Some are more well-honed than others. Some people have spent more time developing theirs than others. And as someone once told me regarding traveling in certain parts of the world, it's kind of like at a boxing match just before the fight. The referee turns to the fighters and says, "Protect yourself at all times."
Be aware when you are out and about. Even when you are home, there's nothing wrong with keeping your guard up to keep yourself, your loved ones and your possessions safe. Being prepared for any situation ensures optimal outcomes. Survival. Because deep down inside there is one thing that every single one of us has in common with every other animals on Planet Earth: we want to keep on living. 
I say, embrace your animal instincts. I say, get in touch with your primal nature. I say, to hell with conventional wisdom that tells you to put locks on your doors and alarms on your cars and your home and trust in police and "the law" and "the system". I say, hone your defense skills, build up your situational awareness, learn a self defense martial art, prepare yourself for any outcome. 
When you are traveling abroad, you certainly have less security than you would have in your home environment. For example, you might have an alarm system installed on your house, locks on the doors and windows, and maybe even a safe/panic room. But when you are on the road there are certain situations you'll come up against that are unavoidable. Traveling on a bus through the middle of the jungle where there aren't any police or military to protect you. Staying in a hostel where the doors are flimsy and thin and the only lock is a little chain and latch that would break if someone leaned on it too heavily.
What do you do in these situations? How can you ensure optimal levels of safety? Situational awareness is only the first step. You have to take into account that at our most primitive level, we are no different than the lions and tigers and bears and other animals that roam the forests and mountains and jungles of the world: we will maim, kill and otherwise ignore the rules of civilized society when it comes to survival of the fittest.
One of my most highly recommended strategies for ensuring your safety in any given situation is picking up a self defense course, as mentioned in part three of The Expat Guidebook (see the link earlier in this post). But beyond that there are other tricks you can rely on, such as always sitting with your back to a wall when in an open setting, with your eyes facing the door and windows so you can watch the comings and goings.Always know where the exits are. Never walk alone at night down a darkened street. Leverage a chair under the door handle in hostels and hotel rooms to add an extra level of security. Carry a knife, pepper spray, a baton or some other form of weapon or defense tool you can use in extreme circumstances. Never sleep with ear plugs and eye masks. Don't use plushy pillows when on the road, as they will muffle your hearing. Don't go to sleep with the television or radio on, as it will mask the sounds of an intruder.
These are just a handful of things you can do to ensure you are prepared for any outcome. After all, when you are on the road and away from home, it's just you against the world…and while there's nothing wrong with having faith in humanity and trusting your fellow human beings, only the naive are the ones getting pickpocketed, mugged, robbed or otherwise ripped-offed and harmed while traveling abroad or living in other countries as an expat.
At the end of the day it's survival of the fittest, and only those who are prepared for any outcome have the best chances for dealing with any given situation that might otherwise affect their safety while exploring this great big planet we call Home.
With over 1,500 copies sold, our flagship 568-page eBook is what started it all. Learn how to travel the world like I do: without a budget, with no plans, funded completely by your website and online ventures.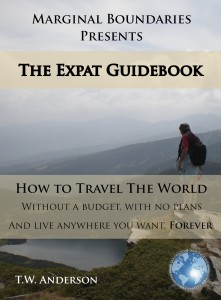 Get Your Copy Today!
Unplug from The System, cure yourself of The Greedy Bastard Syndrome, tap into your universal potential and create your own reality. Build a brand, travel the world and realize your cosmic consciousness.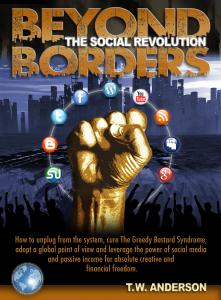 Get Your Copy Today!