If there's one thing that comes up at the top of my list as far as "necessities" go as a full-time traveler, blogger and social media addict, it's accommodations. And not just a place to sleep. But an actual "business class" environment where I can comfortably and reliably get my work done while on the road…without having to worry about spotty Internet, cold-water showers and loud, drunken tourists stumbling into a shared dormitory at three in the morning.
When it comes to living in Cancun, we've seen the range of accommodations and covered numerous places here at the blog. But none of them have been as professional as the Moon Palace Golf and Spa Resort in Cancun, Mexico, where I was invited as part of the TBEX travel blog convention in September of 2014.
Billed as the largest all-inclusive resort in the world, The Moon Palace (part of the Palace Resorts chain) has been home to some of the premier events in the Riviera Maya since first opening, most notably the 2010 United Nations Climate Change Conference and leading up to TBEX, the world's largest travel blog convention, where I was a featured speaker on advanced Facebook marketing and social media strategies.
The property is vast and includes a 27-hole Jack Nicklaus Signature golf course; luxurious spa with 39 treatment rooms, including a Golden Suite; NOIR Nightclub for up to 300 guests with a VIP section; a Flowrider to try your surfing skills; Wired Teens Lounge and Sky Bar; CHI amenities, including bath products, hair dryer and a flat iron in all room categories; premium spirits including: Johnny Walker (Black Label), Grey Goose Vodka and Don Julio Tequila; and over 20 different restaurants, bars and eateries to choose from.
Check-in was seamless. They had my reservation waiting for me upon arrival; the bus boys took care of my bags while I headed up to pick up my room key on the upper floor. Warm, wet towels were offered on the way up, as well as bottled water and several staff members asking me if I wanted or needed anything else to ease my checking in.
The staff all spoke flawless English (although my interactions with them were all in Spanish, they all began their conversations with English, assuming that I was just another American coming in for a vacation. Kudos), and once I was checked in it was back down to the baggage area where they golf-carted me out to my room.
We stayed in the Sunrise part of the resort, just around the corner from the Arena/Convention Center. Ground level room in my case, which was perfect as I had a great view out the balcony out towards the ocean just beyond the greenery of the grounds.
The first thing that earned a thumb's up from me after check-in, apart from the Jacuzzi right there in the bedroom and the epic view, was the liquor selection. I've stayed at my share of all-inclusives in the past, but usually they aren't serving top-shelf alcohol. If you are a whiskey or tequila man like I am, there's plenty of options to work with.
The beer selection was a bit limited, but they more than made up for it with JW Black and Don Julio, in my opinion. And having a full-stocked liquor cabinet in my room, on top of the fully-stocked fridge = win/win as far as I was concerned. Plus there was a complimentary bottle of wine on the balcony table ready to get me settled in for the day.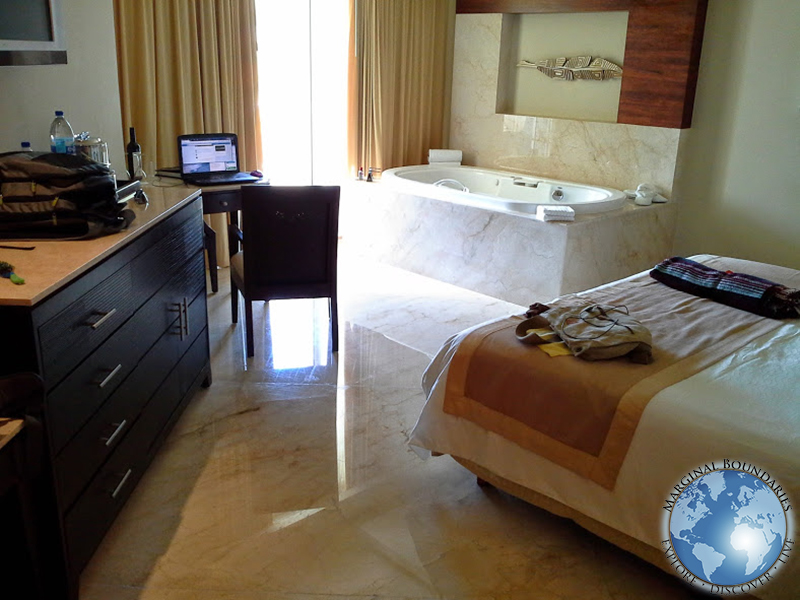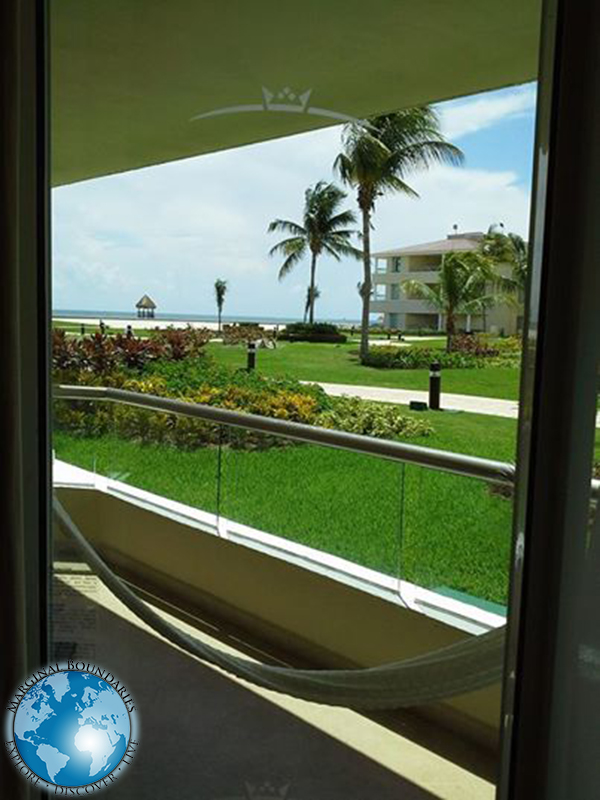 I kept the bus boy there for at least fifteen questions double-checking the rules and regulations to make sure I fully understood what the resort considered "all-inclusive". I've been to a few places where the term is used loosely and then they try and nickle-and-dime you for every little thing under the sun, leaving you with a few nasty surprises on the way out.
Not so here. When they say all-inclusive, they really mean "all-inclusive". The only thing not included was meals at the restaurant on the golf course and any super high-end liquor at the restaurants. Other than that, anything goes, including 24/7 room service from an extensive menu and all-you-can-eat/all-you-can-drink 24/7.
I know some bloggers like to sneer down their noses at all-inclusives, but for me the value is in the totality of it all. Constant connectivity, the ability to work from any corner I want with WiFi throughout, comfort, reliability, and more importantly, constant attention and 24/7 access to food and drink.
Feeling a bit peckish at 3 a.m. and want to get some blogging done with a fresh pot of coffee and some steak and eggs? Not a problem. Looking for a nightcap bottle of champagne or wine or tequila? Not a problem. And if you hang the order out on your door before you head to bed, you can get breakfast ordered right when you want it.
Which I totally took advantage of during my stay. Most nights I was out making business connections until 2 or 3 a.m. and it was an added level of comfort to know that I could jot down what I wanted for breakfast the next morning, pass out in the massive bed (which was uber comfortable), and wake up just in time to have a fresh pot of coffee + breakfast delivered. Perfect wake up for a travel blogger.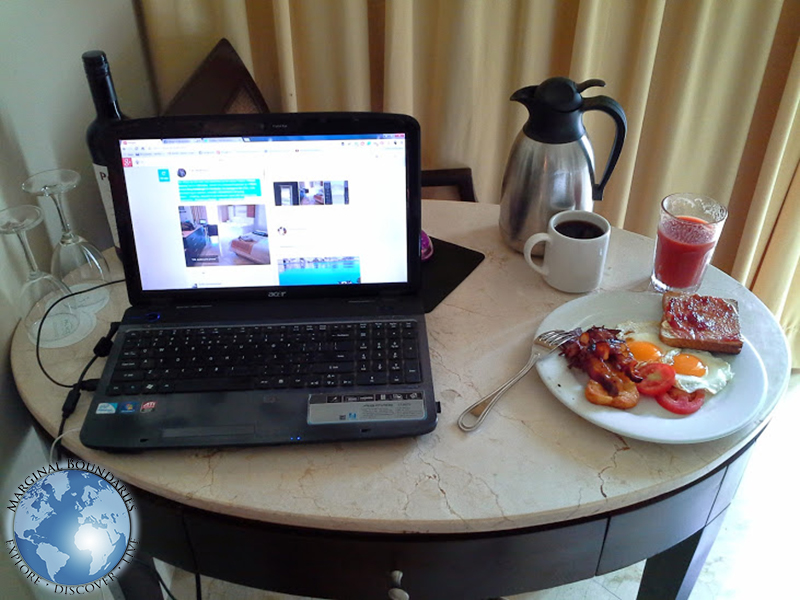 I didn't have nearly the amount of time to explore that I normally would have if I was on a traditional press trip/sponsored trip. Given that I was there as an invitee of the TBEX travel blog convention, I was there to present + network, and most of my time was spent networking with the industry leaders + other travel bloggers in attendance, not wandering around taking photos.
That being said, this place is massive. As I mentioned earlier, we were only on the Sunrise side of the resort; that's just one tiny corner in comparison to the rest of the sprawling estate. I spent most of my time bouncing back and forth between my room, the convention center, the lobby bar, and one of the several restaurants in the main center for Sunrise.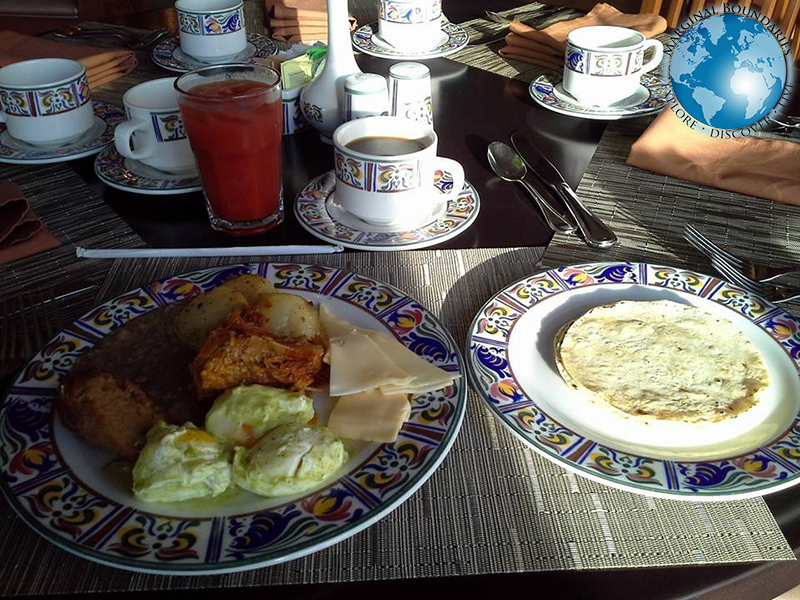 The food was good, but the buffet fare wasn't anything to write home about. If there was one weak point at the resort (apart from the lack of a decent beer selection; they only had three Mexican beers, none of them worth writing about unless you happen to like Dos Equis or Sol, which are like Budweiser and Bush back in the U.S.), it was the overall buffets.
Note: it wasn't bad food. I enjoyed everything I ate. If I had to rate it on a scale of 1 – 10 I'd give it a solid seven. Another note: I am not a food blogger, so my opinion on this matter is somewhat limited. The spreads were awesome, offering a full range of Mexican and international fare, but the breakfast/lunches felt more functionary rather than award-winning.
The exception to this was the arrachera I had out at the Barracuda restaurant at dinner on my final night there, complete with an oven-baked potato stuffed with sour cream, was hands-down the best cut I've had during four+ years in Mexico. No joke. And I've eaten probably a literal ton of arrachera in my time here in-country; tacos, tortas, with eggs, on a spit, in quesadillas and beyond.
The views and the beach here are what really set this place apart and give it the award-winning, you-have-to-come-here-at-least-once-in-your-life-if-you-enjoy-beach-luxury claim to fame. The traditional turquoise waters of the Riviera Maya are in full display here, along with a private section of white, sandy beaches for you to lounge on, plus plenty of pools if you prefer calmer waters and more shade with epic views.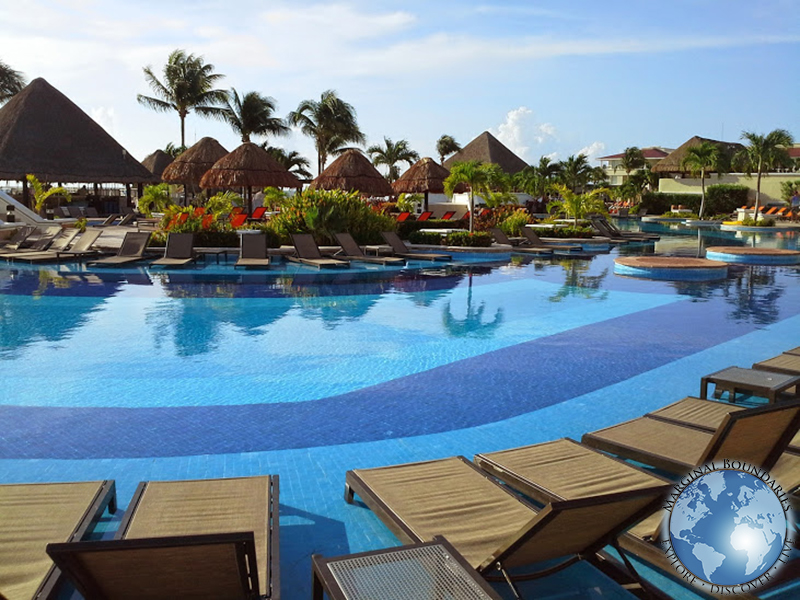 Since I'm not a golfer and I'm not a huge fan of lounging on the beach, and I was here for work-related purposes as opposed to exploring the true depths of the resort, I only experienced probably 30% of what the overall Moon Palace has to offer. There's the entire spa side of things that I didn't utilize since Cristina wasn't with me, which means I'll want to head back at some point to just indulge in a holiday getaway.
As far as golf goes, that's one side of the resort I wouldn't ever have any use for, since I don't foresee myself ever picking up the hobby. I still haven't ever played, and have no desire to, so =P
But I am a big fan of beach views and overall comfort/class/connectivity, and in these regards the Moon Palace hits it out of the park. The Internet was solid (other than when we had 600+ bloggers logged in at the Expedia selfie party; TBEX had their own connection set up for the event and even that one was overloaded at a couple of points), there were plenty of corners in various restaurants and poolside where you could set up for an epic work view (I'm huge on creative views for working), and the staff were always attentive.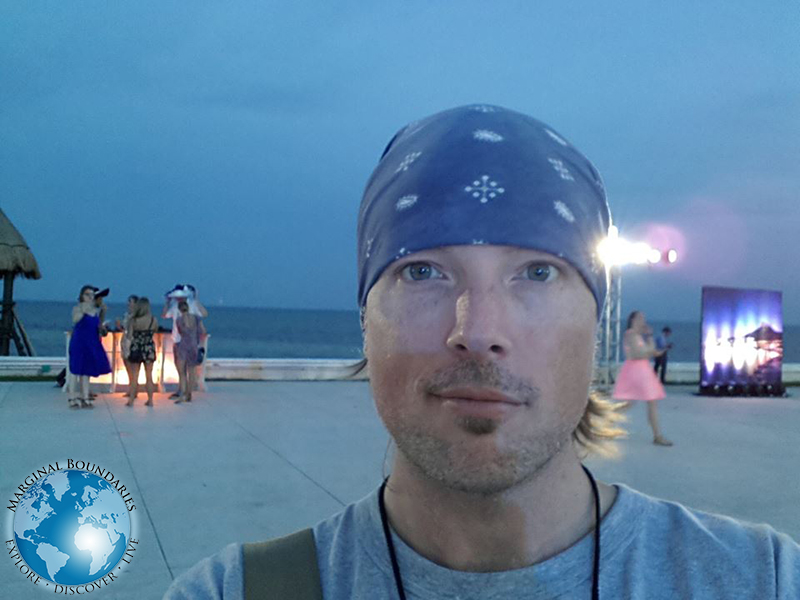 I wasn't asked to give a review of the resort, and this isn't a sponsored post. However, I wanted to give as good as I got in terms of leaving a review in exchange for their hospitality, more than what I did in my brief mentioning during my TBEX overview post.
If I had to give the resort an actual ranking, I'd give it an 8 out of 10 in terms of overall "satisfaction". The rooms, the views, the staff, the all-inclusive nature of the resort, are all top-notch. The only downside was the "generic" nature of the buffets and the lack of any actual craft beers which, for me personally, was enough to knock a couple of points off the overall ranking.
That being said, I'd still go back in a heartbeat, and I'd love to hit the resort up at some point in the future with Cris along for the ride so we can enjoy some spa indulgence and general relaxation and time away from the blog.
Until next time, safe travels!
If you are looking for more information on how to get your visa or for Cancun and Mexico in general, you can pick up our Live Like a Local Cancun guide, packed with restaurant recommendations, apartment and condo referrals, tips on navigating the public transportation system, local negotiation tips and strategies, market and discount day overviews and more!

Don't forget to sign up for our free newsletter, where I share insider tips on social media and travel tips from my presentations and personal business strategies, as well as join our Google+ Business of Travel Blogging Group. Or, if you are ready to take your business to the next level, pick up one of our immersion travel publications from the store…either an individual book or a packaged set, and join the ranks of the thousands of others who have gone before.