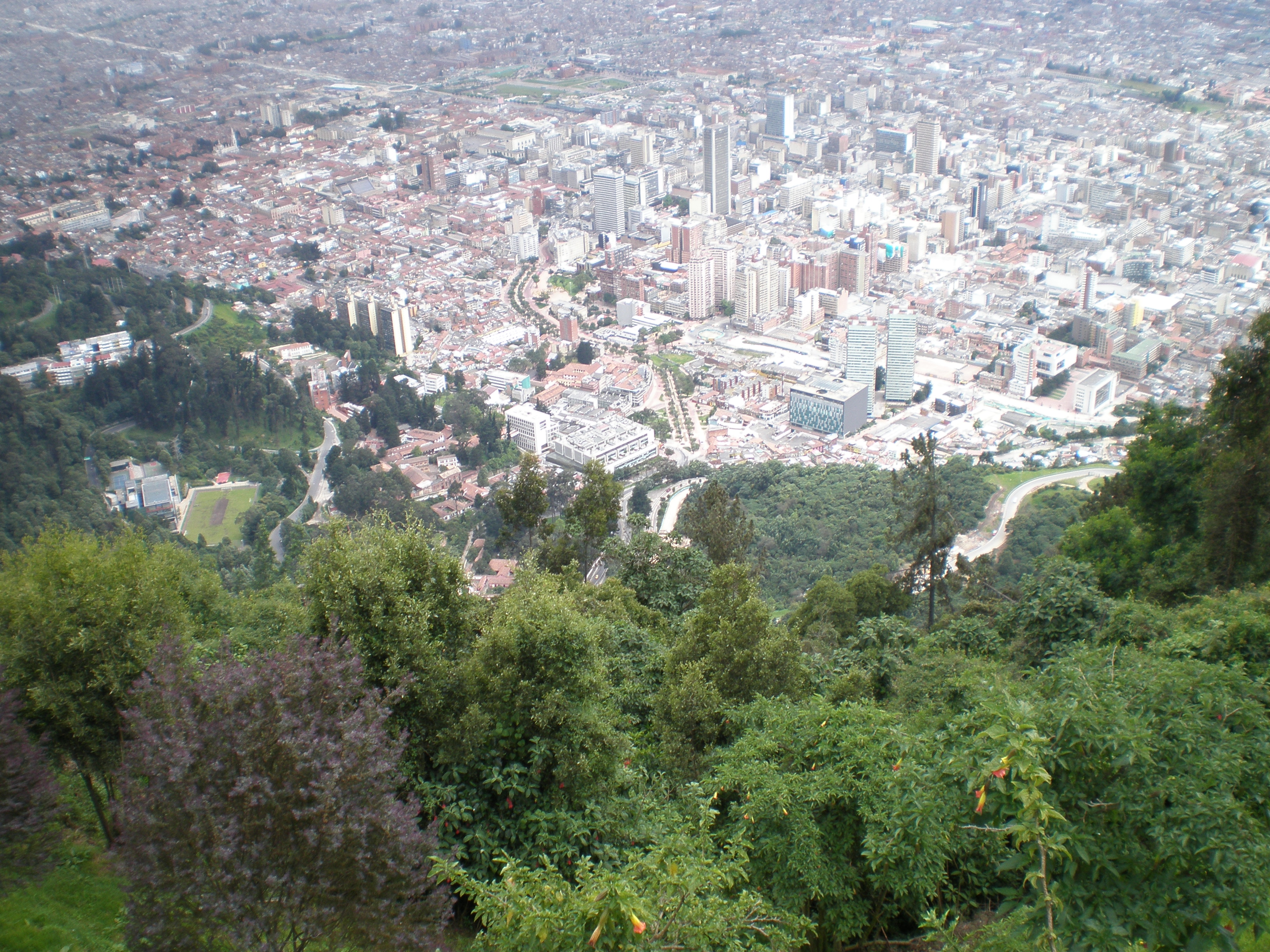 When I first told my circle of friends that I was heading to Bogota, Colombia to do research for my third Live Like a Local immersion guide for Marginal Boundaries, I was met with skepticism from all but a few. My family members from back in the U.S. thought I was crazy, one of my friends from back in Bulgaria told me to "make sure you take your body armor", and one of my amigas here in Mexico told me that she would be reading the newspapers expecting to hear about me being kidnapped by one of the cartels and held for ransom.
I wasn't nervous, despite their reservations, because I've traveled long enough to visit numerous countries that top the "most dangerous" list of the Western media, but are actually some of the safest places in the world.  Most people's perceptions of safety in a country are completely incorrect if they haven't actually spent any time there. Plus, by that point, I'd made enough friends in Cancun who had spent significant amounts of time down in Colombia and they had nothing but positive things to say about the country. It was only those who had never been who had this concept of "dangerous Colombia" stuck in their heads.
I'm no stranger in regards to traveling to countries that most people consider "death to Americans", such as when I first started going to Bulgaria and then eventually moved there despite the U.S. State Department warning any and all Americans that if they went the Mafia would single them out. Which, by the way, is a total farce, kind of like how the cartels in Mexico will supposedly hunt you down, kidnap you and behead you if you are from the U.S. I've written about safety in Mexico and in Bulgaria in previous posts here at the website.
In any case, while I had (at that point in time) previously been planning on heading to Lima, Peru for my next destination, it was a Canadian friend of mine who has spent over 30 years in South America who ultimately changed my mind. "Go to Colombia," he told me. "It's my favorite country in South America after Brazil. The people are incredible, the culture is rich, and the scenery is beyond description. You won't be disappointed."
So, upon a recommendation from someone whose opinion I trust, I found myself booking a flight to Bogota to spend three months immersing myself in the city and culture of Colombians, researching and compiling the information that formed the skeleton of the guidebook. And while I planned for the adventure just like I do any other trip, with plenty of first-hand research gathered from close friends and colleagues who had spent time there, I was nevertheless completely unprepared for the experience that is Colombia.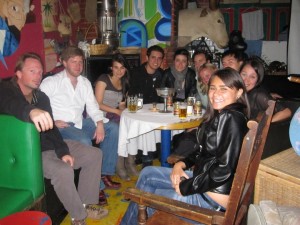 I've been on the road for almost fourteen years now, close to five of which have been spent living as a professional expat practicing immersion travel, or slow travel as some like to call it. I've been around the world and have spent time in dozens of countries, especially in Central and Eastern Europe and the Mediterranean region, and I'm no stranger to cultures and the reality of living in another country versus just backpacking through or staying for a vacation. And while each country has its own unique flare and its own unique style that defines its culture, I can say without any hesitation that Colombians are without a doubt the friendliest people I have ever met in my travels. Hands down.
From the shop owner who closed his tienda to show me around his block when all I did was ask for directions to someone who could fix my shoes, to the grandmother who led me around the clinic when I was getting my blood tests done for my visa extension, to the two middle-aged women who bought me a beer after I stopped to ask where I could buy a padlock for the hostel where I spent my first three nights, to the restaurant staff at El Gato Gris who gave me a free bottle of wine and dinner the following night after I helped translate for a German couple who didn't speak Spanish (but spoke English), to the couple in Manizales who graciously spent 30 minutes of their time working to figure out what was wrong with my ComCel cellular, to the landlord who single-handedly convinced me to rent his apartment after he took me on a two-hour tour of his section of Chapinero after showing me the digs, to the friends who became part of my weekend cookouts at the apartment, to the friends I made when I was in Manizales who invited me to dinner and offered to let me stay in their house despite having just met me, I was surrounded by compassion, friendliness and all-around warmth.
The Colombian people are the perfect public relations committee for their country. Locked away in their own cities for decades during the Escobar era, prisoners in a country torn apart by drug wars and cartels, the modern-day Colombia is emerging as one of the fastest-growing economies in South America, and its people have something to prove. They are hungry for the rest of the world to understand that they are not, in fact, a bunch of thieving, murdering, coke-snorting, kidnapping thugs as Western media has portrayed them for years. They are educated, intelligent, beautiful, warm, inviting and absolutely ready to drop everything they are doing just to show you around their scenic country and prove to you that the Colombian people are the best people on the planet.
Tourism is fairly new to Colombia, and it shows; foreigners are still a novelty item outside of the regular hubs like Cartagena, Medellin and Cali where expats and nomads have been showing up for years, and once you get into the heartland of the country you will find a rich and vibrant culture that is ready to interact rest of the world with an eagerness I've never come across in any of my previous travels.
Bogota itself is one of the largest cities in South America, and as the capital of Colombia it is as modern as it gets. With over ten and a half million residents, this is one of the fashion capitals of the southern continent, and while it isn't as famous as Medellin in terms of the love of salsa that Colombians are known for, it is still very much at the heart of who and what the salsa culture is all about. You cannot walk more than a city block without running into some type of a salsa club, bar or dance hall, and if you plan on spending any time in this country than you had best prepare yourself to spend your evenings dancing the night away and pounding back plenty of cervezas and aguardiente.
But beyond Bogota there is the countryside of Colombia to consider. This is the beating heart of Colombia; the coffee plantations and the farms and the mountains and the jungles and the rivers and the waterfalls and the caverns and beyond. Nowhere have I ever seen a country as lush and as green as here, and nowhere have I felt the passion for nature that the Colombians have. If you understand the love the natives have for their salsa music and culture, understand that this passion is matched only in their love of outdoors and for what the Earth provides. Give a Colombian a reason to go on a picnic, a hike, a camping trip or a drive and they are there, ready and willing to blow off the city to explore what they know and cherish as one of the most beautiful and pristinely untouched landscapes in South America.
But there is more to this South American gem than just salsa, coffee plantations, cocaine (which is still being exported, although Peru has now taken over as the number one exporter of the stimulant) and stunning landscapes. There is also a rich and vibrant history that goes back hundreds of years, from the remnants of the Spanish conquistadors to the ruins of the Muiscas tribes who were here before the Spanish ever arrived (overshadowed only by the Incas in terms of political power and size). Nearly every city you travel to has some form of a cathedral or colonial structure, with towns such as Villa de Leyva set apart as a heritage to the culture that modern-day Colombia is derived from. But even then you are still surrounded by the serenity of Mother Earth and the hunger that Colombians have for their own backyard, and eco-hostels and reserves are scattered across the country for those who enjoy the outdoor type of adventures versus the urban jungle of Bogota and the big cities.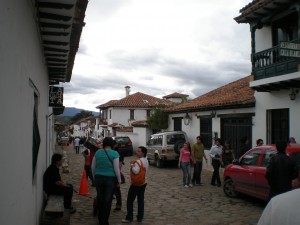 Bogota herself defines this love of nature above and beyond the countryside itself, with literally dozens of parks and green spaces set aside throughout the city, including Simon Bolivar Park, which is the world's largest in-city park, larger even than Central Park in New York City. But as beautiful as the open spaces within the city are, I still consider my nine-hour bus ride from Bogota to Manizales my all-time favorite bus trip out of all my travels, surpassing even the beauty of the Rhodopes bordering Greece in the southern regions of Bulgaria. I have never seen so many shades of green, so many untouched valleys, hidden farms, secret rivers, canyons and beyond.
That's not to say that danger is nonexistent in Colombia. It's still not a good idea to visit certain areas of the border where the cartels are known to operate, but the idea that you will be kidnapped, held for ransom, shot on sight or in any way, shape or form harmed during your time here is a myth propagated by the U.S. State Department and years of conditioning from Western media sources. You can get mugged in New York City just as easily as you can in Bogota, and as long as you follow common sense you won't run into any problems with thugs and pickpockets. Foreigners are not targeted, nor have they been since the Escobar days, and you are just as safe traveling in Colombia as you are backpacking across Kansas or Colorado in the United States.
As far as Spanish goes, if you plan on actually seeing the country and experiencing the culture beyond the tourist resorts like Cartagena or the random hostel, you should certainly speak the language, not simply as a matter of respect but because you miss so much by not having Spanish under your belt. Language immersion is one of the only ways to truly appreciate a culture, from the sense of humor to the local views on politics, religion, relationships and beyond. Some things just don't translate, but it also helps in terms of making your way through the numerous back doors that exist once you understand how to negotiate. You can get around in places like Bogota since most of the educated middle class understand basic English, but once you get into the countryside you'll be dealing with locals who only speak Spanish…and who might have never seen a foreigner in their lives before.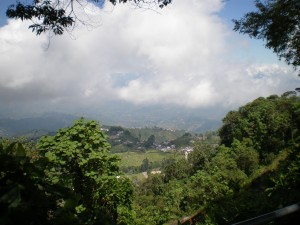 There is an untapped beauty in Colombia, one that hasn't been tainted by hordes of consumption-addicted tourists taking zip-line tours and hot-air balloon rides or jungle safaris in Jeeps. The mountains and valleys beyond the cities are largely undeveloped; vast farmlands and jungles and forests stretching for as far as the eye can see in all directions. The country's National Parks Division is actively working at discovering new locations, such as the waterfalls and caves surrounding Villa de Levya (you can book tours from the Colombian Highlands Hostel), which have only begun to be explored within the past few years. They are working hard to ensure that sites are open to the public with preservation and sustainability in mind, with many of the national parks are off-limits to visitors unless you receive special permission from the government and jump through the hoops to obtain permits even for things such as simply hiking, because they want to ensure the preservation of nature.
If you are an intrepid sort who speaks Spanish and can look past the Western propaganda that still keeps most people living in fear of Colombia, there is a vast and untouched country just waiting to be discovered…and a people who are ready and willing and eager to take you by the hand and guide you through every step of the way to make sure you don't miss a single nook or cranny.
With over 1,500 copies sold, our flagship 568-page eBook is what started it all. Learn how to travel the world like I do: without a budget, with no plans, funded completely by your website and online ventures.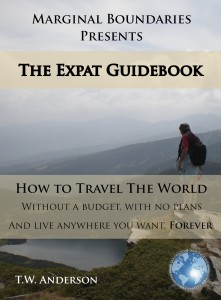 Get Your Copy Today!
Unplug from The System, cure yourself of The Greedy Bastard Syndrome, tap into your universal potential and create your own reality. Build a brand, travel the world and realize your cosmic consciousness.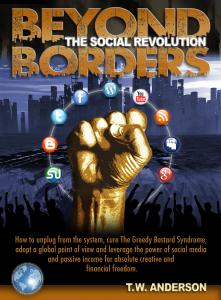 Get Your Copy Today!