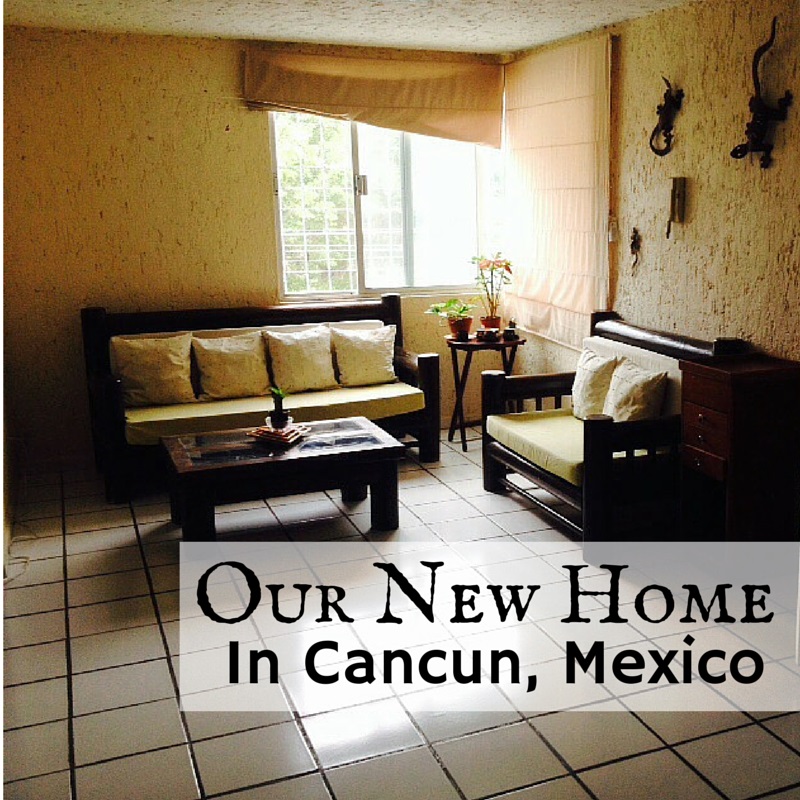 When we left Cancun at the beginning of 2014, we had a pretty firm plan in mind: go to Playa del Carmen, do another guidebook there, and spend another couple of years in the Riviera Maya before looking beyond. But after Cristina's unexpected emergency surgery in early 2014, everything was turned upside down and we had to write off the bulk of 2014 and completely change our plans. 
Cancun Apartment Rentals has always been something of a side project for the both of us. It sprung up as a side gig after we started receiving half a dozen messages per month from people who had read our Cancun guidebook and were looking for help on finding a long-term apartment rental in the city, but didn't speak any Spanish, or wanted to ensure they were getting local rates, not paying the gringo tax.
Over the years, the business has remained steady: during high season we field 30-50 requests per month, and during the low seasons we field half a dozen to a dozen or so. Note that requests do not = paying clients. It's a paid-for service, and not everyone wants to pay. We get a lot of requests from instant-gratification junkies who expect us to do the legwork for free, and we happily send them packing with a friendly "use Google search if you want something for free" reply.
The one area where we've been lacking is in providing people with short-term rentals: that is, anything less than three months, which in the Riviera Maya is considered a vacation rental. Short-term rentals = expensive in this part of the world, and very few people are willing to negotiate their rates down on something without a long-term contract in place.
When we headed off to Spain to spend three months in early 2015 as resident bloggers in the Costa Brava region of the country + speak at TBEX Europe 2015, we stayed at a few Airbnb properties. We had already had an Airbnb in mind for the past couple of years; that was one of our plans when we initially moved to Playa del Carmen, but we couldn't find a landlord who would allow us to sublet the rooms. We spent about three months looking at the end of 2013, to no avail.
But when we were in Spain, everyone we stayed at was subletting their places from a landlord or owners with whom they had an agreement: in Barcelona, Girona, and again in Madrid. And each had a unique story to tell: yes, it took time to find an owner/landlord who would allow them to sublet (in the case of our friend in Girona, five months until someone said "yes"), but in the end, they had all found someone who let them sublet their rooms.
So we reached out to a close friend of ours in Cancun (shout-out to Wanda!) during our last month in Spain, and asked her if she could look around with her friends and see if maybe someone had something available that they would rent to us, with the caveat that we ourselves wanted to rent the spare rooms out to our clients from Cancun Apartment Rentals + on Airbnb/Booking.com/Flipkey and beyond.
If she didn't have anything, our plan was to look into Mexico City as a base of operations. The only thing we knew for sure was that we needed a two year base. Some place where we could produce the Girona/Costa Brava/Spain content for the next 12 months, and where I could have a stable environment to finish the prep on our video game.
Within a week she had sent me a message and it was a dream come true: a massive three bedroom, two bathroom apartment in downtown Cancun with a private pool, fully furnished (which means we didn't have to invest in furniture), with an owner who was willing to negotiate with us on the finer details. And so, over the course of the next couple of weeks, via email, we ironed out the fine points and arrived at a mutually-beneficial arrangement.
So without further ado, I give you the Blue Sky Guesthouse, here in Centro Cancun!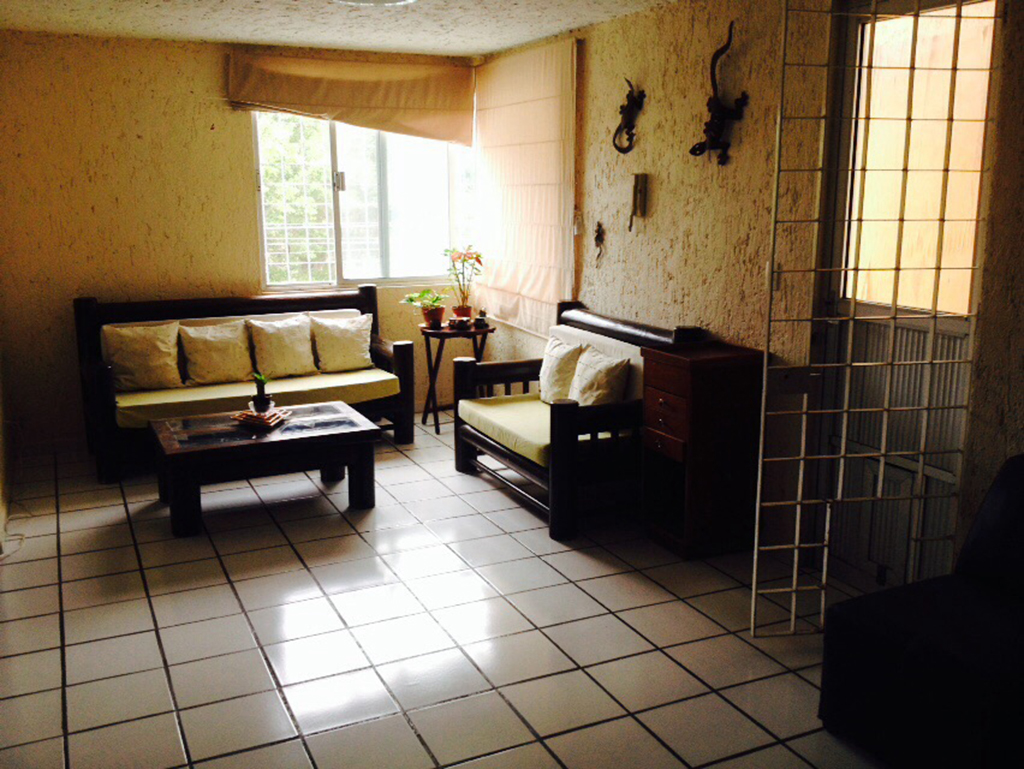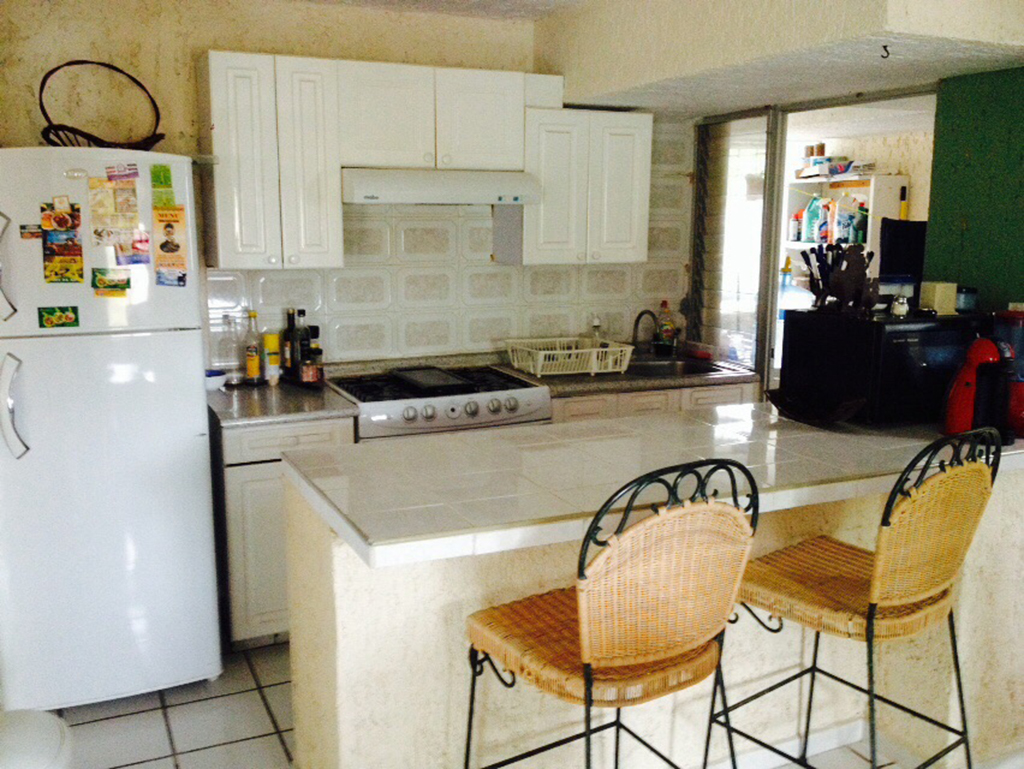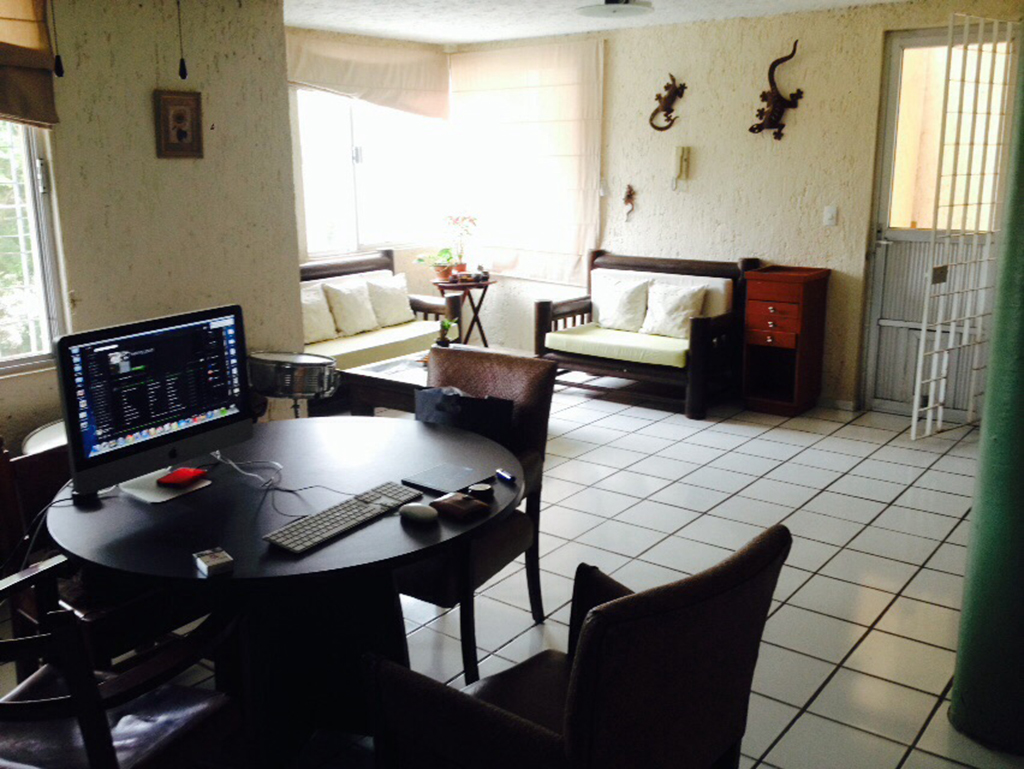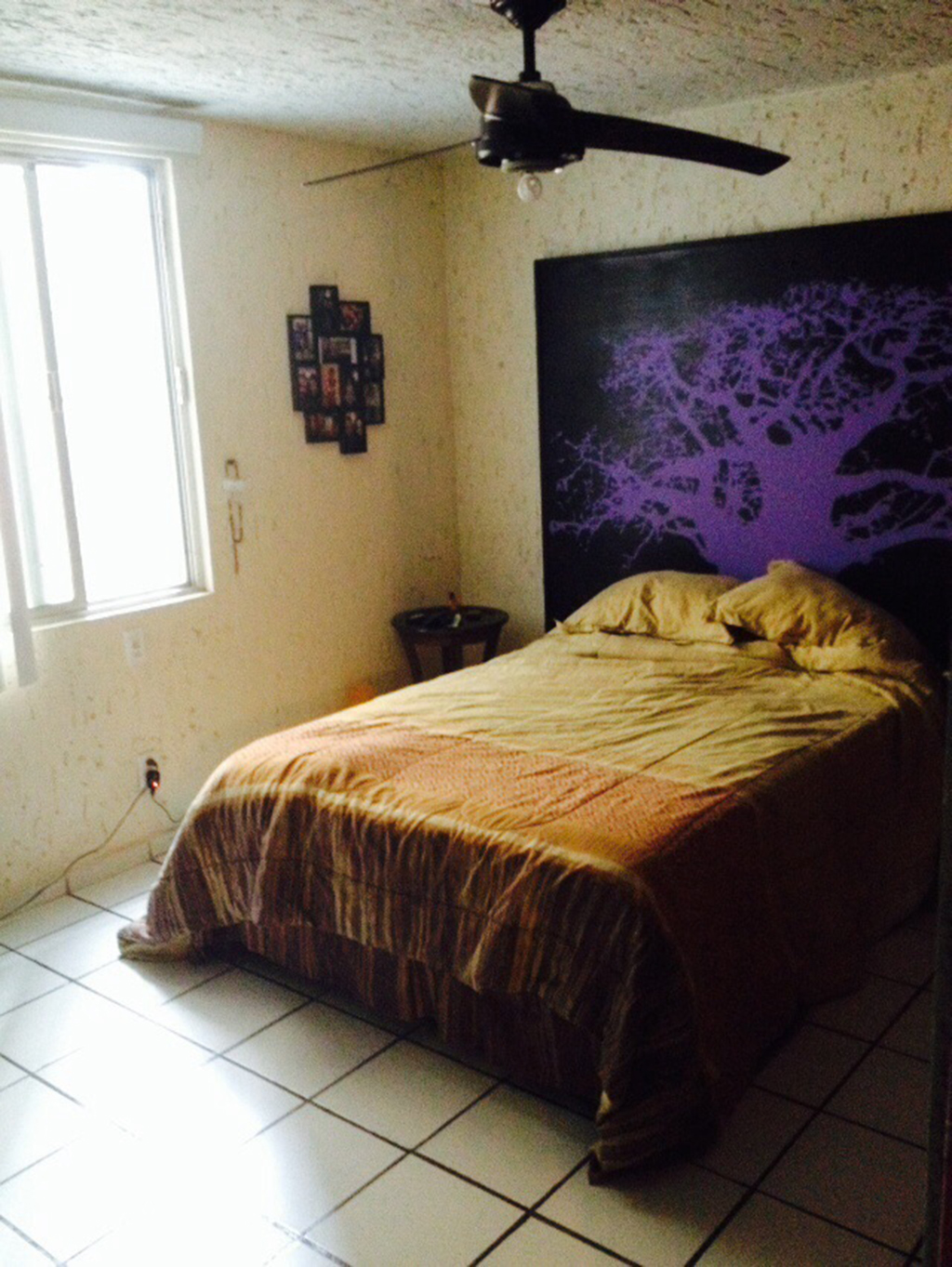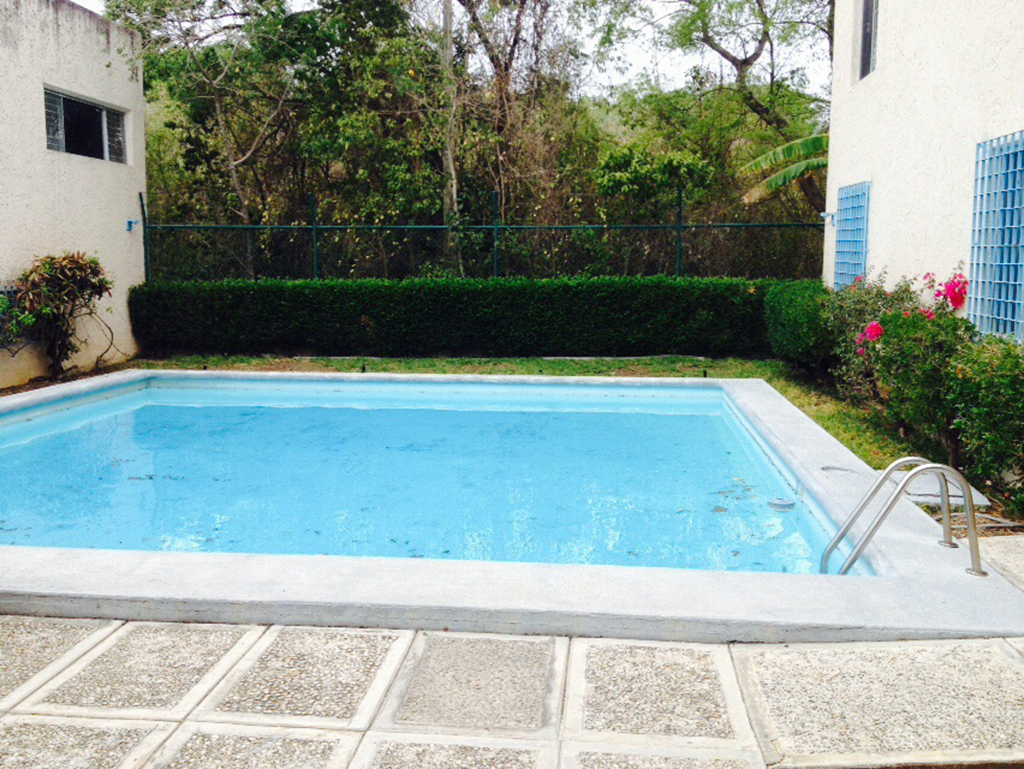 It's literally just a few blocks from the previous place where we stayed for three years between 2011 and 2014, so we knew the area, and it's less than five minute's away from one of our favorite restaurants in the city: Tacos Rigo. Which is also next door to a great burger joint, Brontos. And it's ten minutes on foot from Wal Mart, Home Depot, Super Soriana, Super Chedraui, five minutes from the R2 bus line that runs direct to the Hotel Zone and beaches, and more. Perfectly located.
We signed a two year lease and will be here until at least mid 2017. The timing works great, because that's also around the time we'll be launching The Saga of Lucimia MMORPG to the world. Which means we now have a home base of operations where I can spend the next two years managing the development of the game (we've got 14 team members now), and also produce the next year's worth of videos and blog posts from our time in Spain.
We shot 300 gigs of footage and took 11,000 photos during March, April, and May of 2015. You've already seen the first few episodes of Barcelona on the blog; the posts and videos will be published until at least the middle of 2016. There's a lot more to come and it's not something that can be produced on the road. It requires a home. And now we have it!
And we're open for guests!
The apartment and rooms will be undergoing some changes over the next couple of years. We're going to remodel one part of the living room into a studio, and we will be making enhancements to the property and rooms as part of our arrangement. But the long and short of it is that we've got two spare bedrooms that are available for rent, so for those of you planning on coming to Cancun for any length of time, drop on by!
Room One is available via this link.
Room Two is available via this link.
We're really happy to be launching this new chapter in our lives, and we can't wait to meet even more of our readers, whether they are just passing through, or looking to settle down in our part of the world!