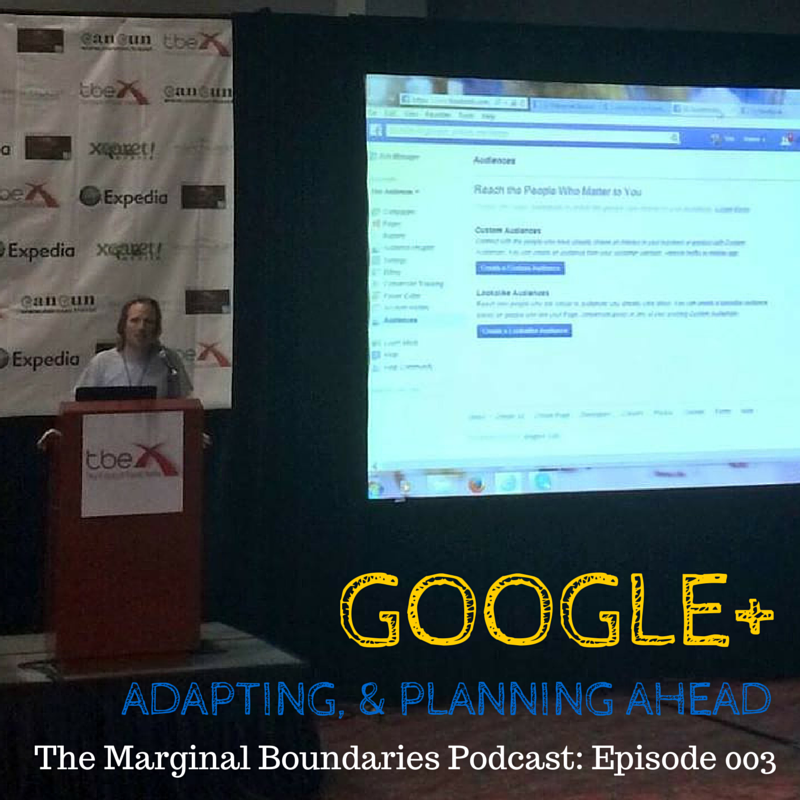 The latest episode of the podcast is now live, and this time I delve into the importance of planning ahead and having adaptability, while also taking a closer look at the recent success of our Google+ page for the Saga of Lucimia MMORPG our 9-man team is developing, with over 350,000 views in less than a month and rising to the tune of 12-15k a day on average, with a couple of 40k days in there to boot. Come along for the ride as I peel back the science of how to make social media work for you and your brand. 
This episode of the podcast kicks off with me talking about the fact that no matter how far I get in this career, I am always learning. I've found success in a variety of areas over the past seven years, but there are always techniques and types of content that work well for one industry/niche, and not so much for another.
Google+ has never been my strong point with Marginal Boundaries, but I've used it to great effect for a few clients in the past, and most recently our campaign strategies are paying off in big-time traffic and exposure for our upcoming MMORPG that has been in development since March of 2014. These are elements that have been in planning since March, and I have a full three-year cycle laid out for the game, including our store and crowfdfunding, with our objective now to get the game to a place where we are earning at least 30k a month by the end of 2015.


What I'm most proud of is the fact that in less than 30 days, I've already reached more than the entire amount of views that Marginal Boundaries has gathered in two years of being on Google+. To be fair, I haven't really ever worked on building up MB on this platform, because I've spent the bulk of my time on Facebook and email marketing campaigns. What I have picked up over the years, however, has been paying off as I've been applying it to the latest project.
As you listen to the podcast, you'll notice that I'm talking about going full-time into game development by the end of 2015. That's absolutely the plan. I'll continue with Marginal Boundaries, my Spanish project (I'm on track to hit 150k followers by January; a growth of 100k in a year) + web comic (first product out in January) and my consulting/public speaking throughout the rest of the year, but my ultimate goal is to get the game to where it's earning a livable salary for the team members, and turning it into a million-dollar-a-year business that can support a team of 15 game developers working full time.
A lofty goal, but one I'm confident is a reality based on past successes and the current growth. Still a lot of hard work ahead of us, but it's looking good so far. In the meantime, give the podcast a listen, and don't forget the Facebook case study coming out in January…only available to newsletter subscribers.
Don't forget to sign up for our free newsletter, where I share insider tips on social media and travel tips from my presentations and personal business strategies, as well as follow our YouTube channel and join our Google+ Business of Travel Blogging Group. Or, if you are ready to take your business to the next level, pick up one of our immersion travel publications from the store…either an individual book or a packaged set, and join the ranks of the thousands of others who have gone before.