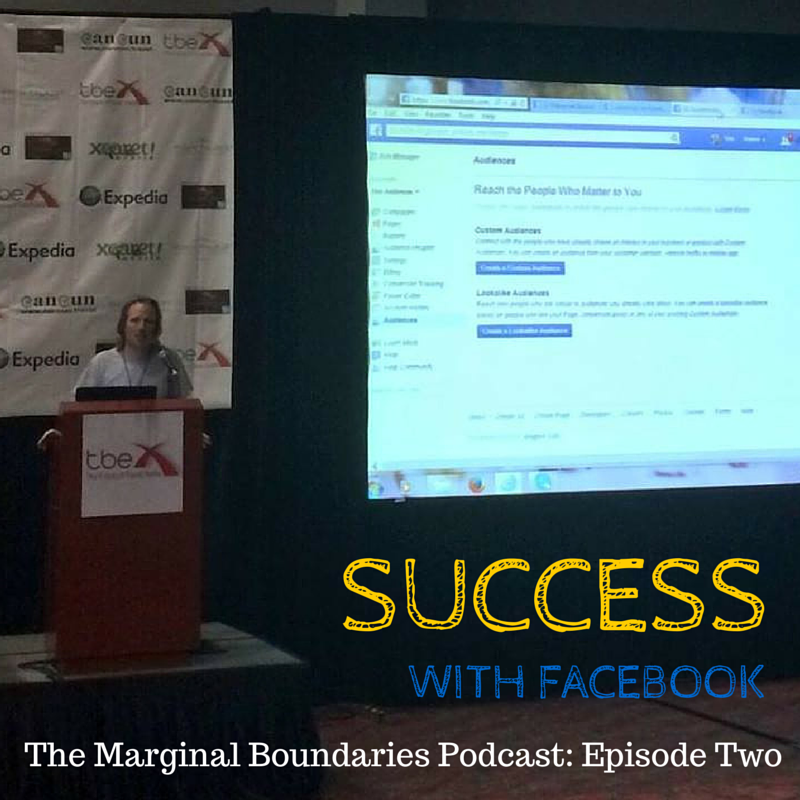 The latest episode of the podcast is now up, and this time I delve into how you can find success with Facebook, the world's most powerful social media platform and one which many travel bloggers hate with a passion because they don't understand the science behind it or how to use it as part of their content marketing strategy. Come along for the ride as I peel back the science of how to make this social platform work for you and your blog. 
More than half of my 14 presentations in the past couple of years have focused on Facebook; this year alone I've grown one page from 55k to 140k followers in 10 months, a web comic from 0 to 8500 in four months, and seen 50-60 percent minimum engagement ratings and spikes up into the 90% range.
Meanwhile, our own page (Marginal Boundaries) has been largely dormant since Cristina's surgery in March, with our engagement numbers way down from where they were in late 2013…when we were actively publishing Spanish language content for our page's 80%+ Latin American, Spanish-based readers and reaching 300k-400k per month on average with a 50-80 percent engagement rating and a few spikes to a million+ views.
Naturally, when I started pushing content in English in recent months (since August), it's been a slow but steady grind up from "the bottom", as we find ourselves working to add English-langage readers from North America. For more information on the case study I've been building on Facebook since October (publishing to our newsletter readers in January), check out the podcast for some of the juicy insights I share with listeners on how to get the most out if this so-called "evil" social media platform.
Don't forget to sign up for our free newsletter, where I share insider tips on social media and travel tips from my presentations and personal business strategies, as well as follow our YouTube channel and join our Google+ Business of Travel Blogging Group. Or, if you are ready to take your business to the next level, pick up one of our immersion travel publications from the store…either an individual book or a packaged set, and join the ranks of the thousands of others who have gone before.