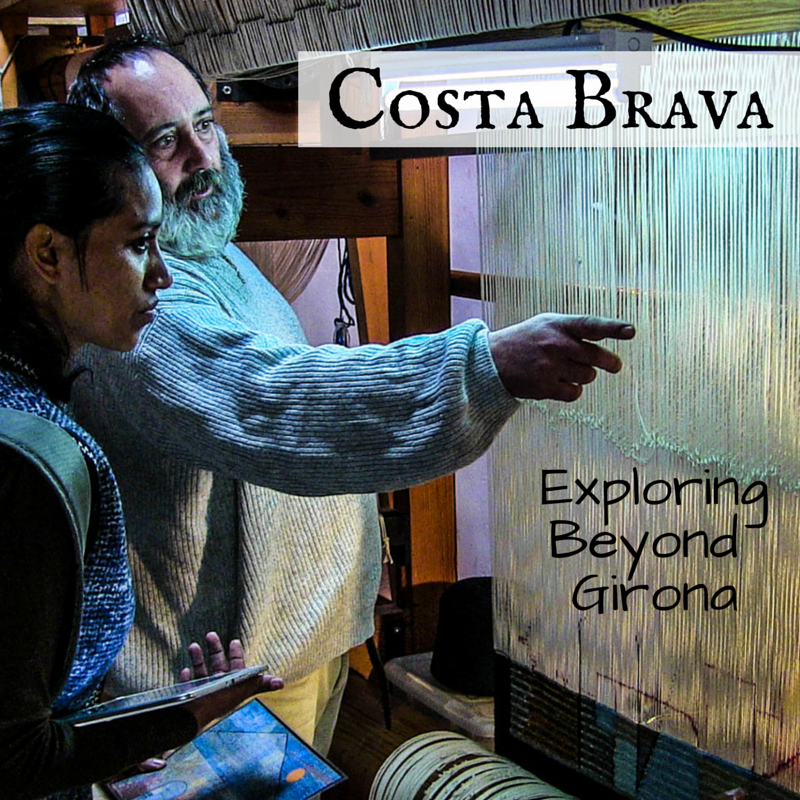 For the months of March, April and May of 2015, Cristina and I were #ResidentBloggers #InCostaBrava working with the Visit Costa Brava folks leading up to TBEX and beyond. In this second post from our time on the ground, we're focusing on some of our adventures in and beyond the city of Girona and the time we spent adventuring there.

First up, the Saturday market at Devesa Park. It's the largest park in Girona, and most days it's a refuge for dog-walkers, book-readers, joggers, and cyclists. But on Saturday mornings the southern end of the park transforms into a sprawling open market and bazaar, with vendors hawking anything from fresh foods and vegetables, to clothing and household items.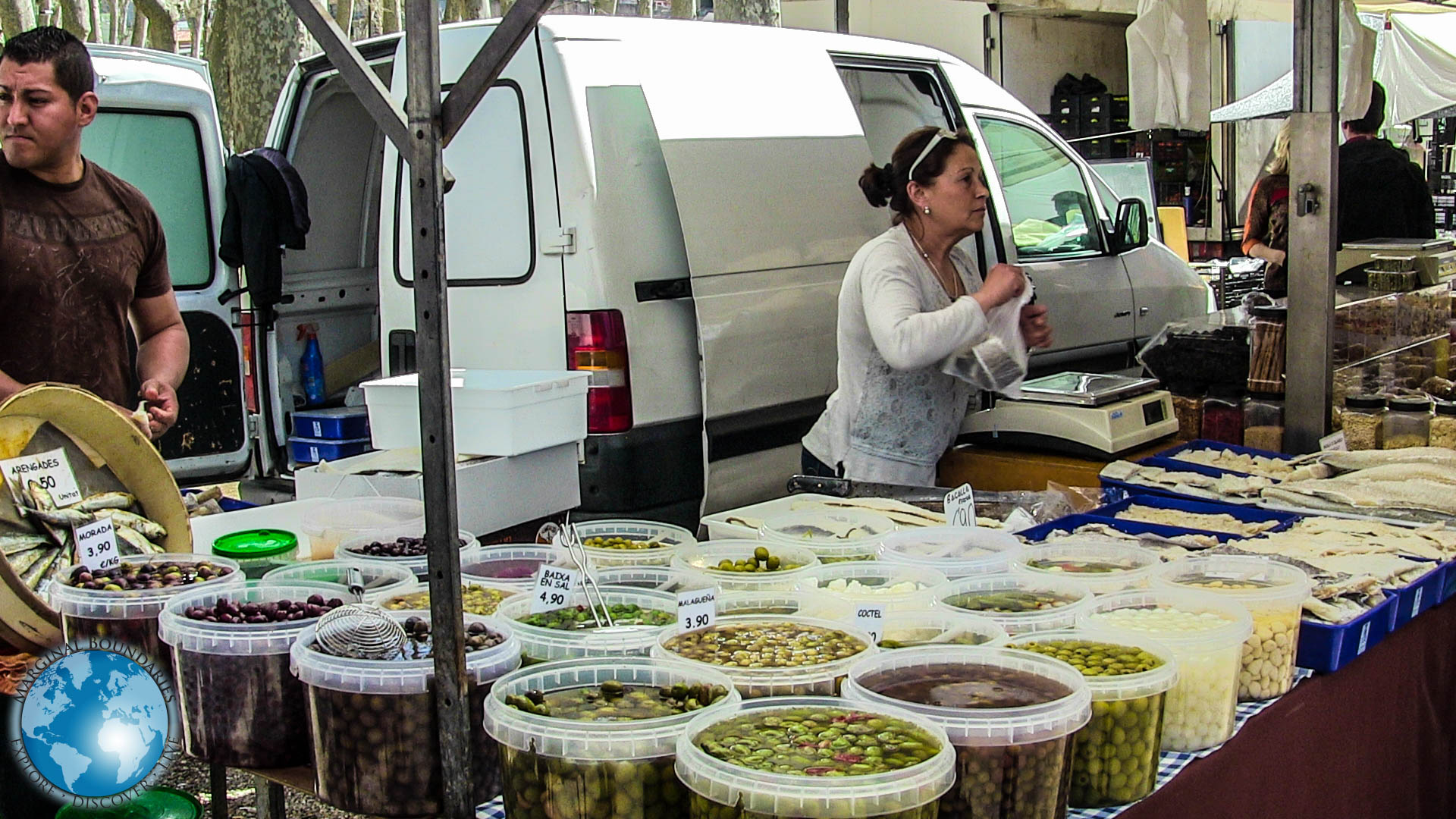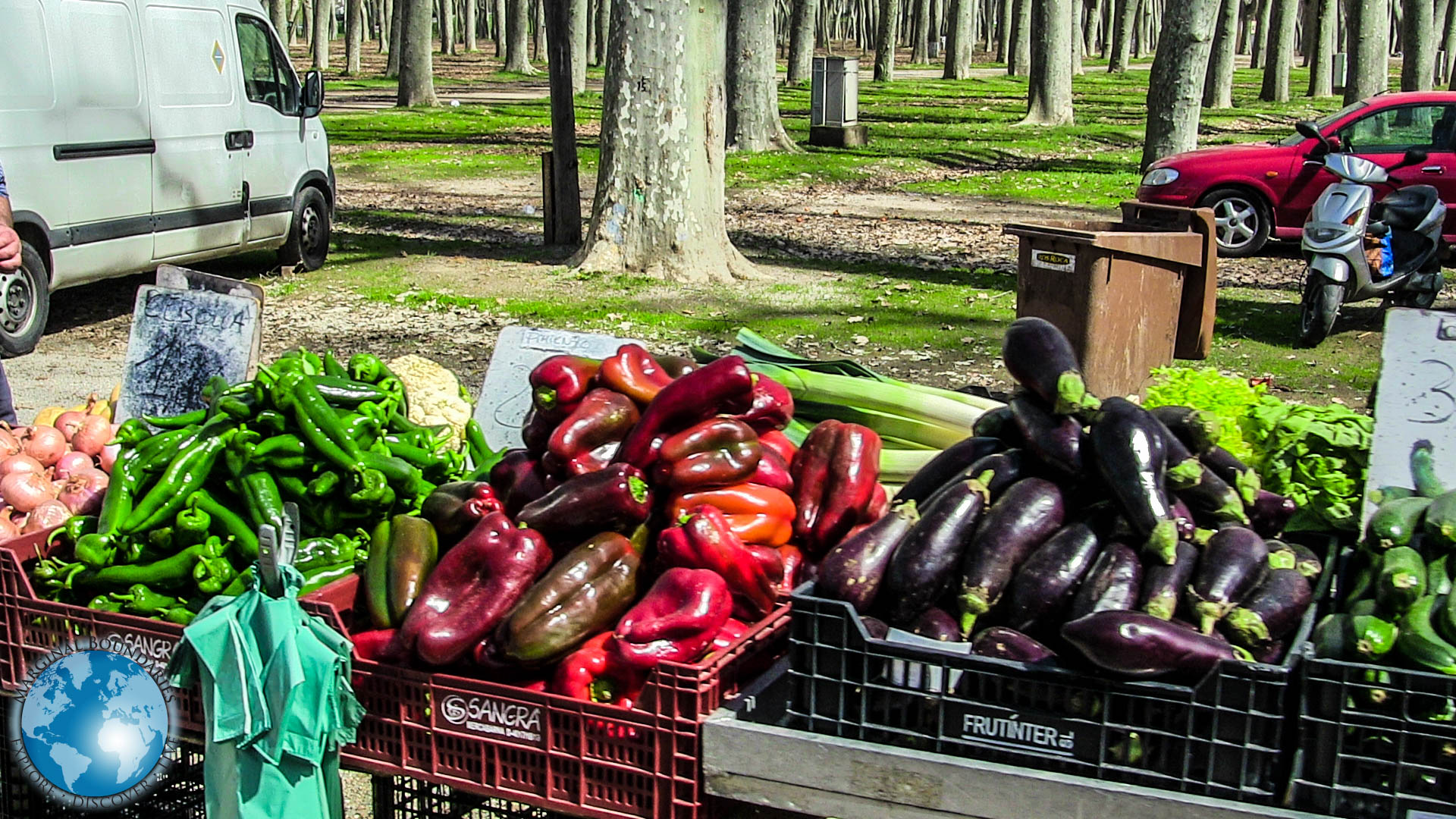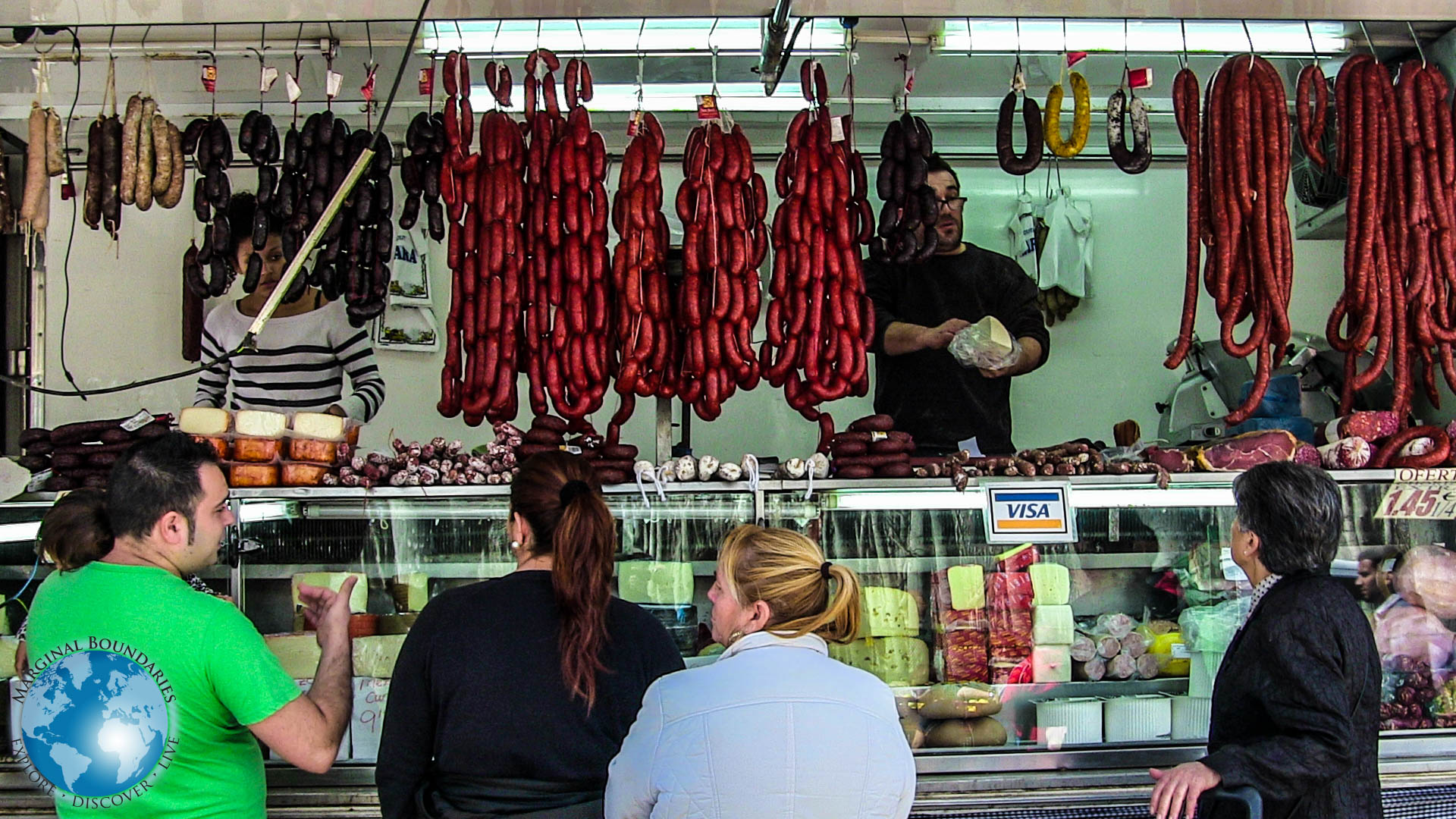 We also happened to be here in Girona for Semana Santa, or the Holy Week preceding Easter Sunday. And while I'm not the religious type myself, the city is bustling with activities related to the church, not the least of which are
the Manaies
, a group of people from throughout the region of Catalunya who use traditional Roman attire to act out a series of processions that take place throughout the week, leading up to and including on Easter Sunday itself.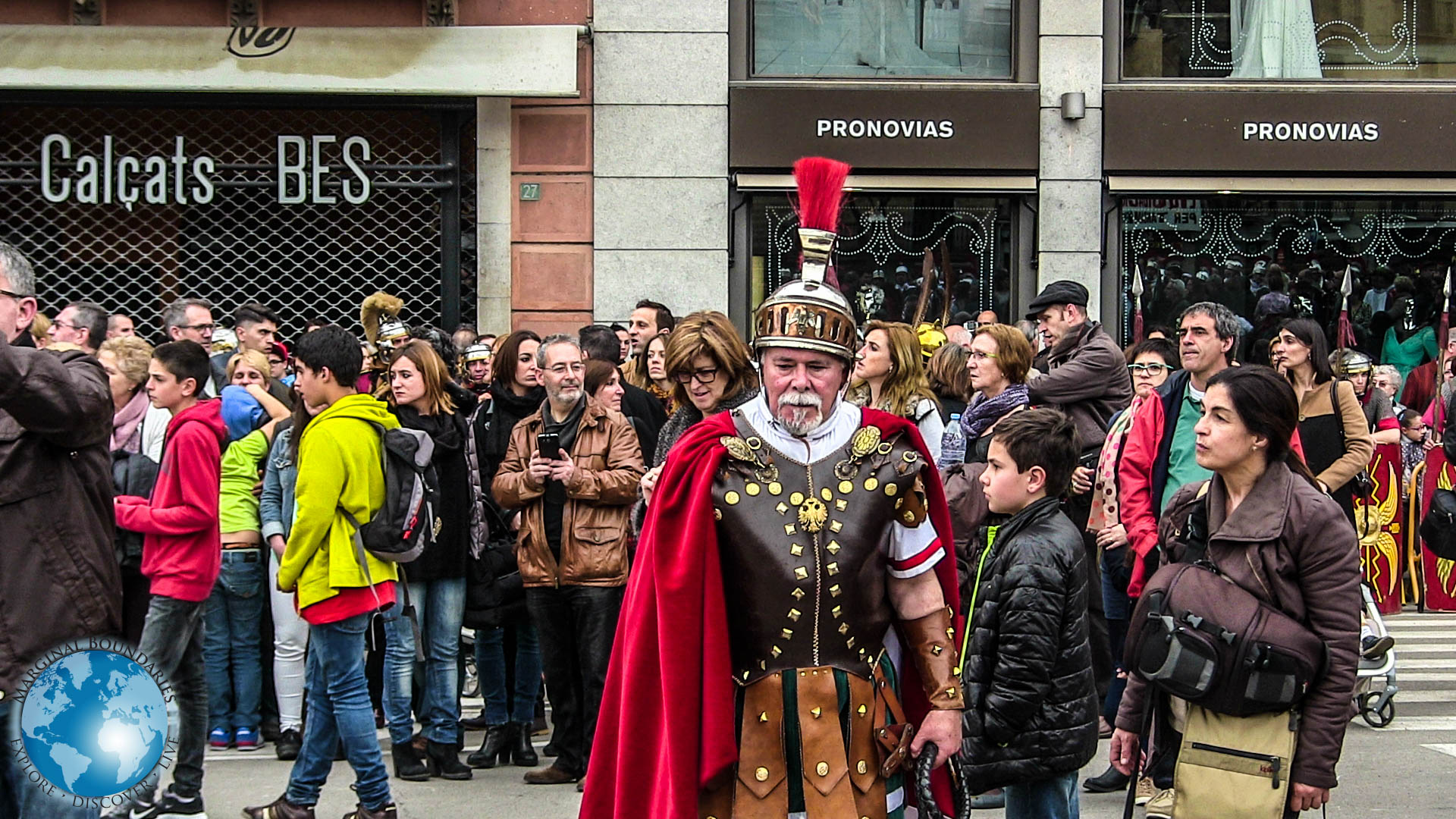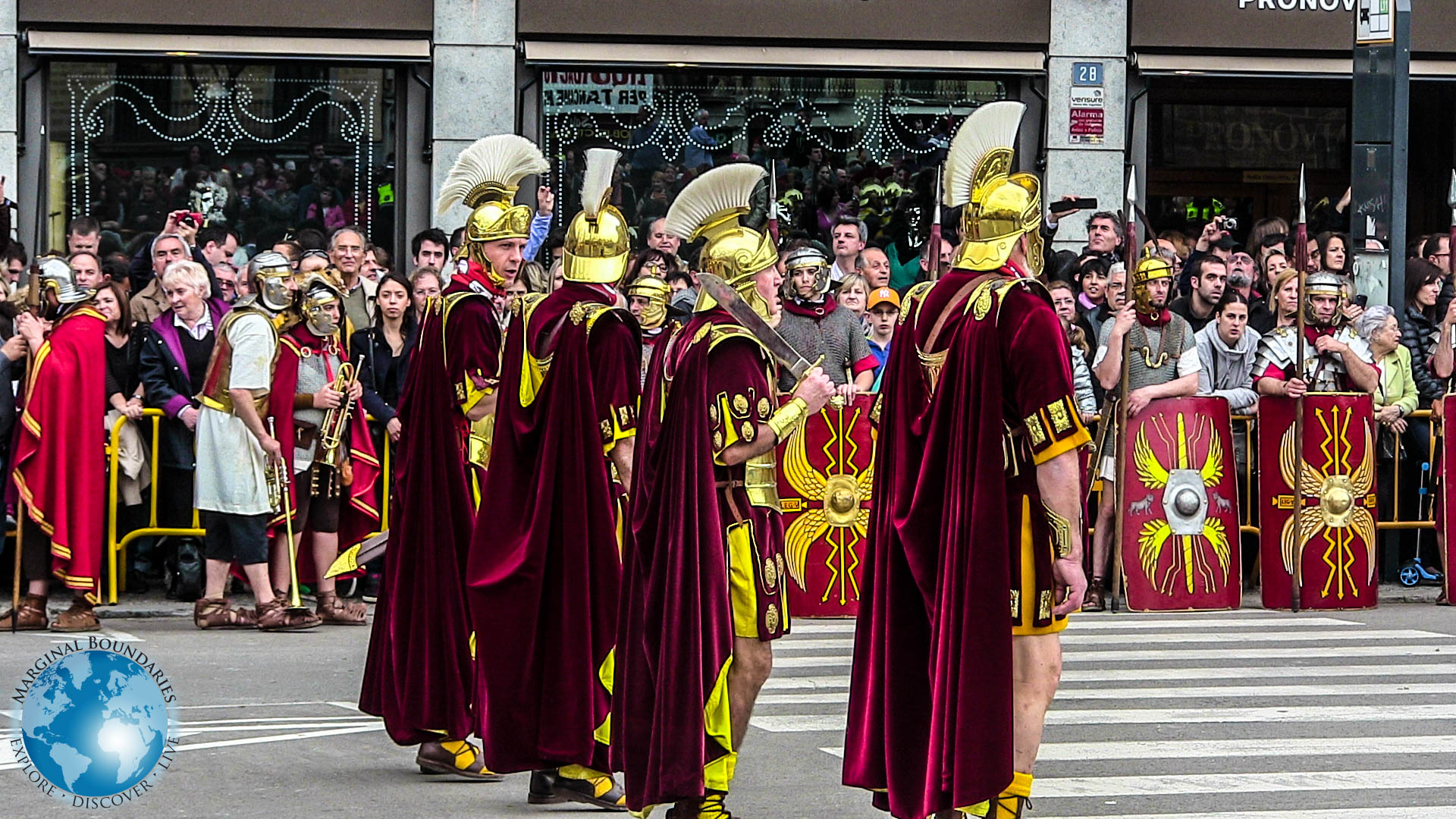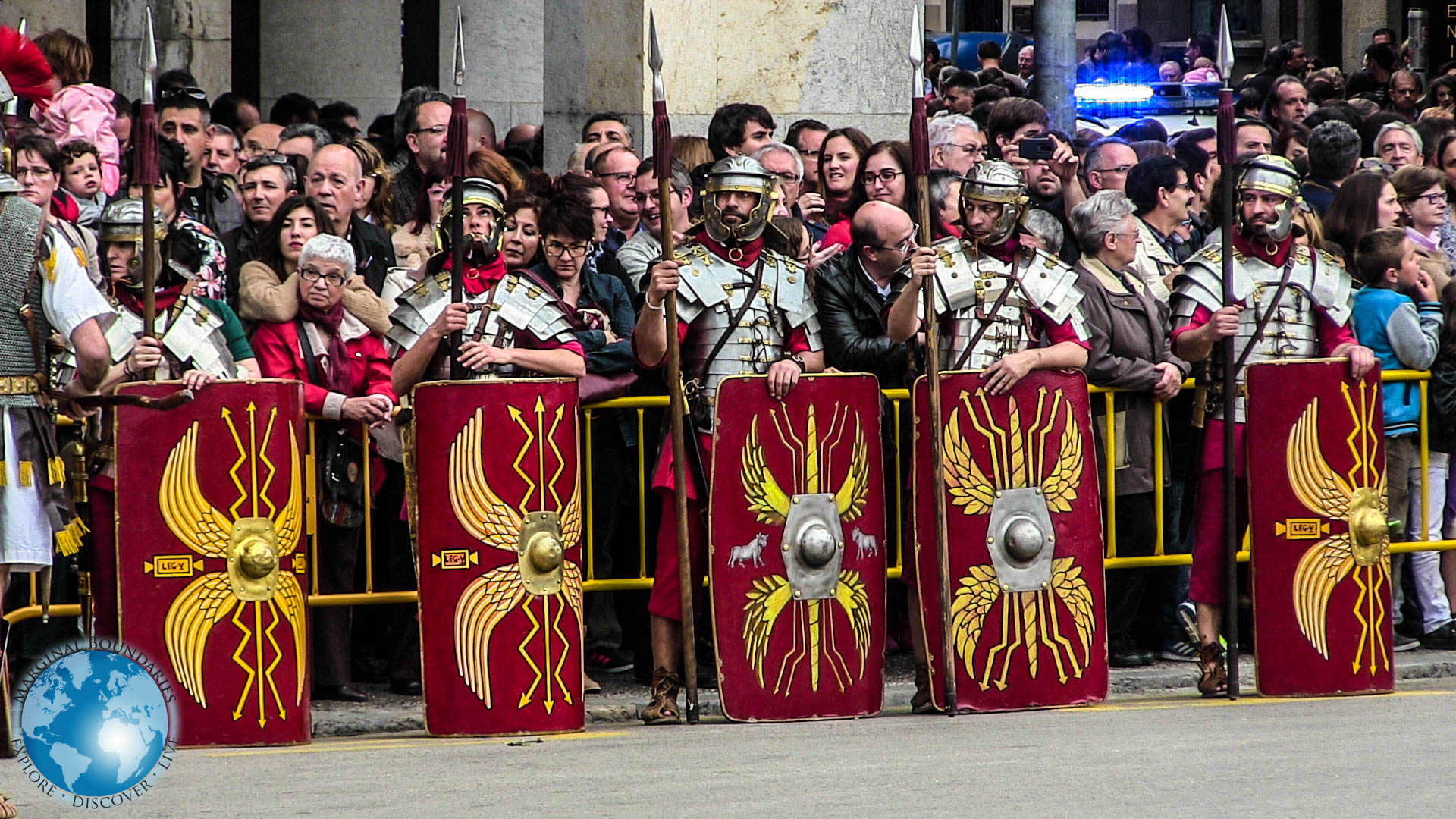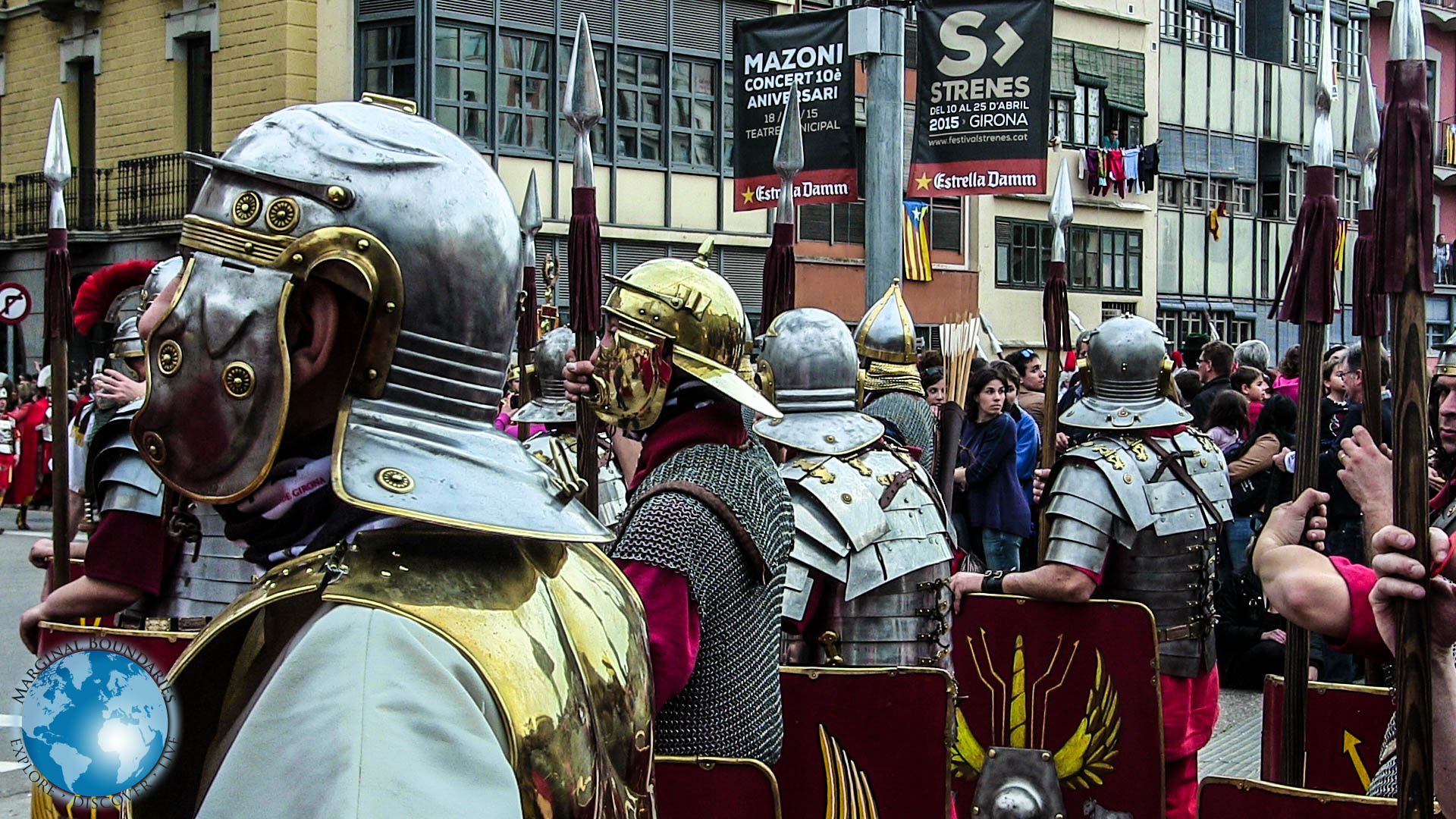 During our time on the ground we kept ourselves busy with a range of activities from visiting some of the more traditional tourist destinations, to getting off the beaten path and exploring the culture and people beyond the city itself. For starters, Cristina and I visited the Arabian Bath House of Girona.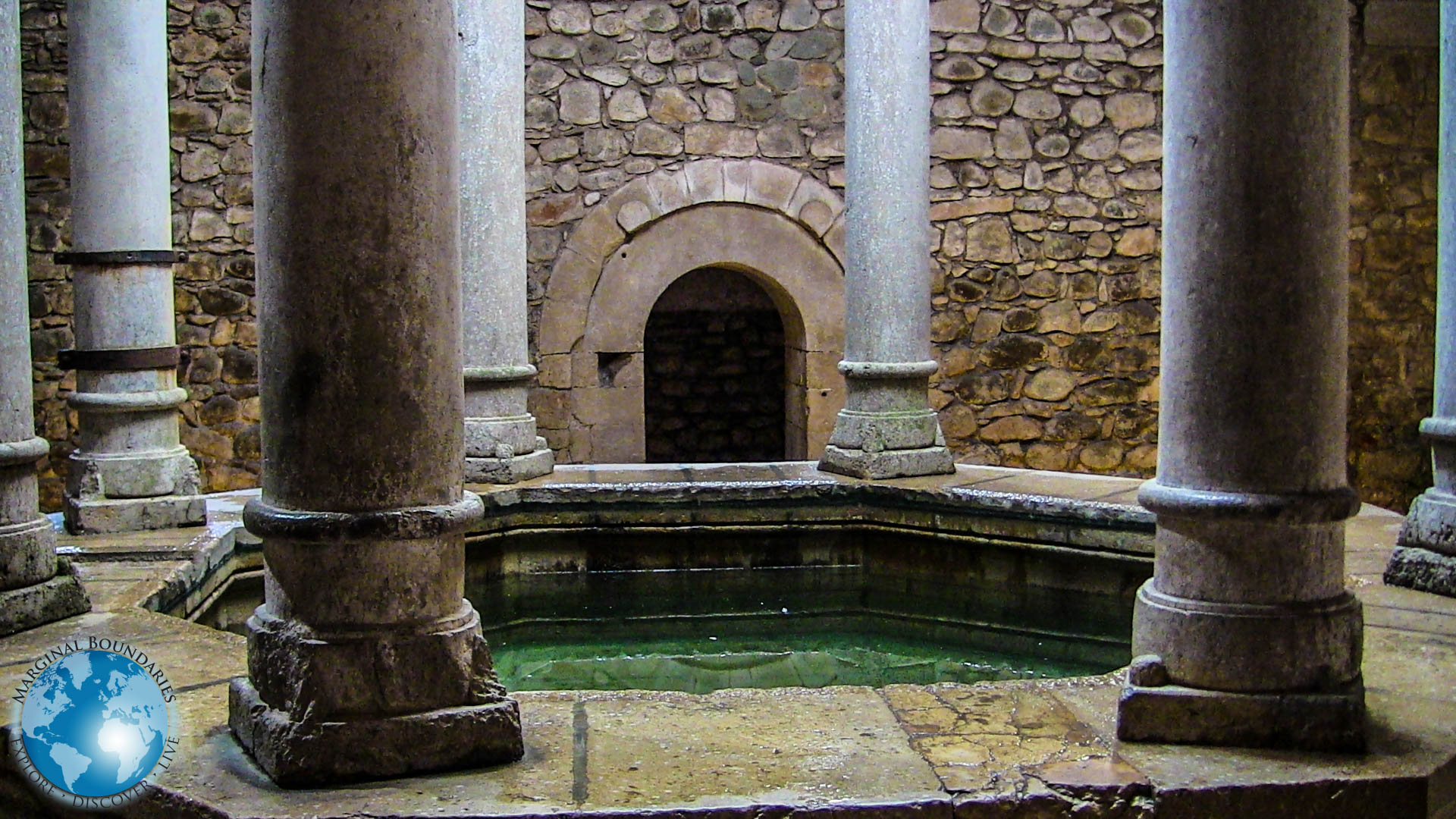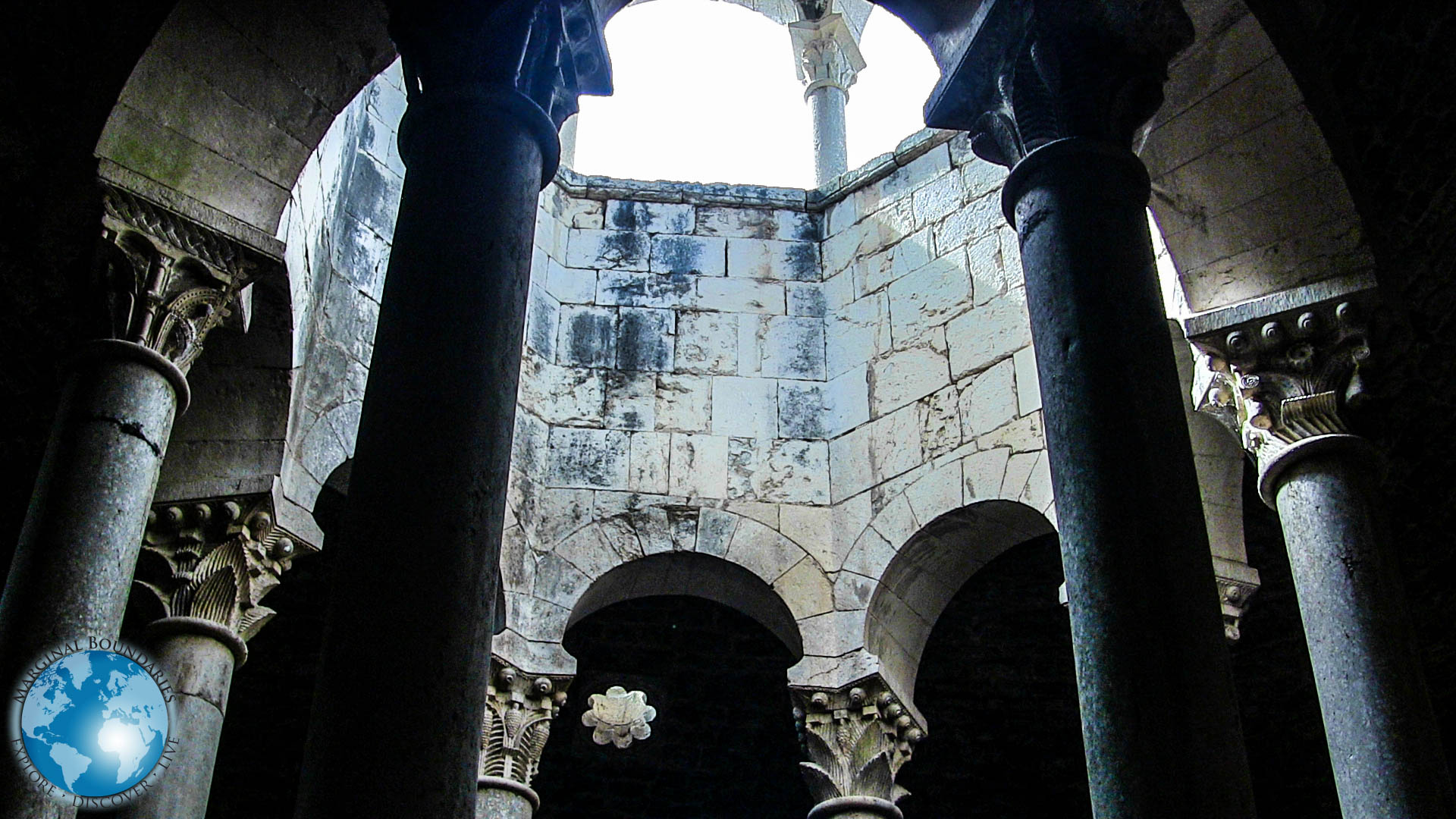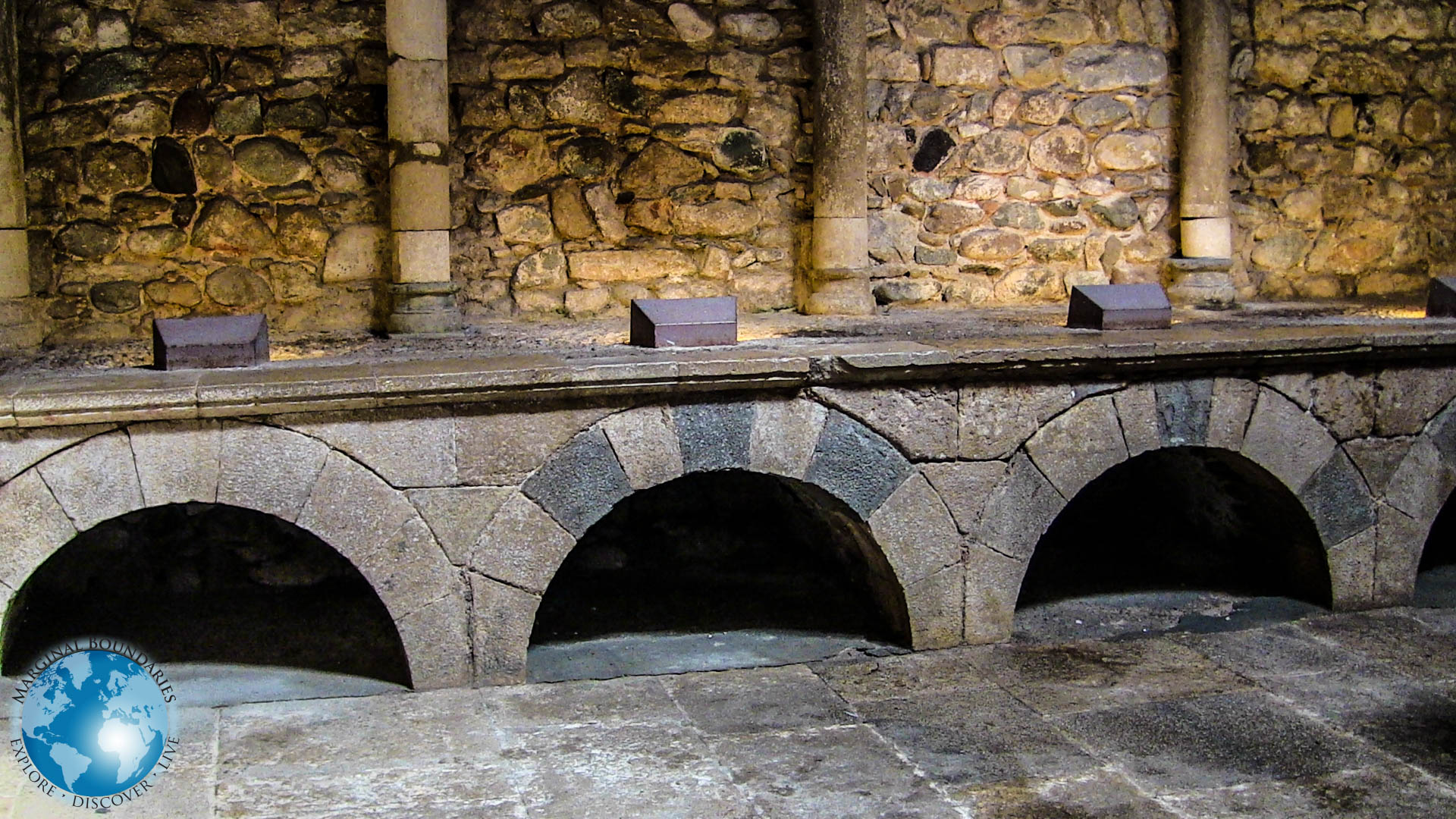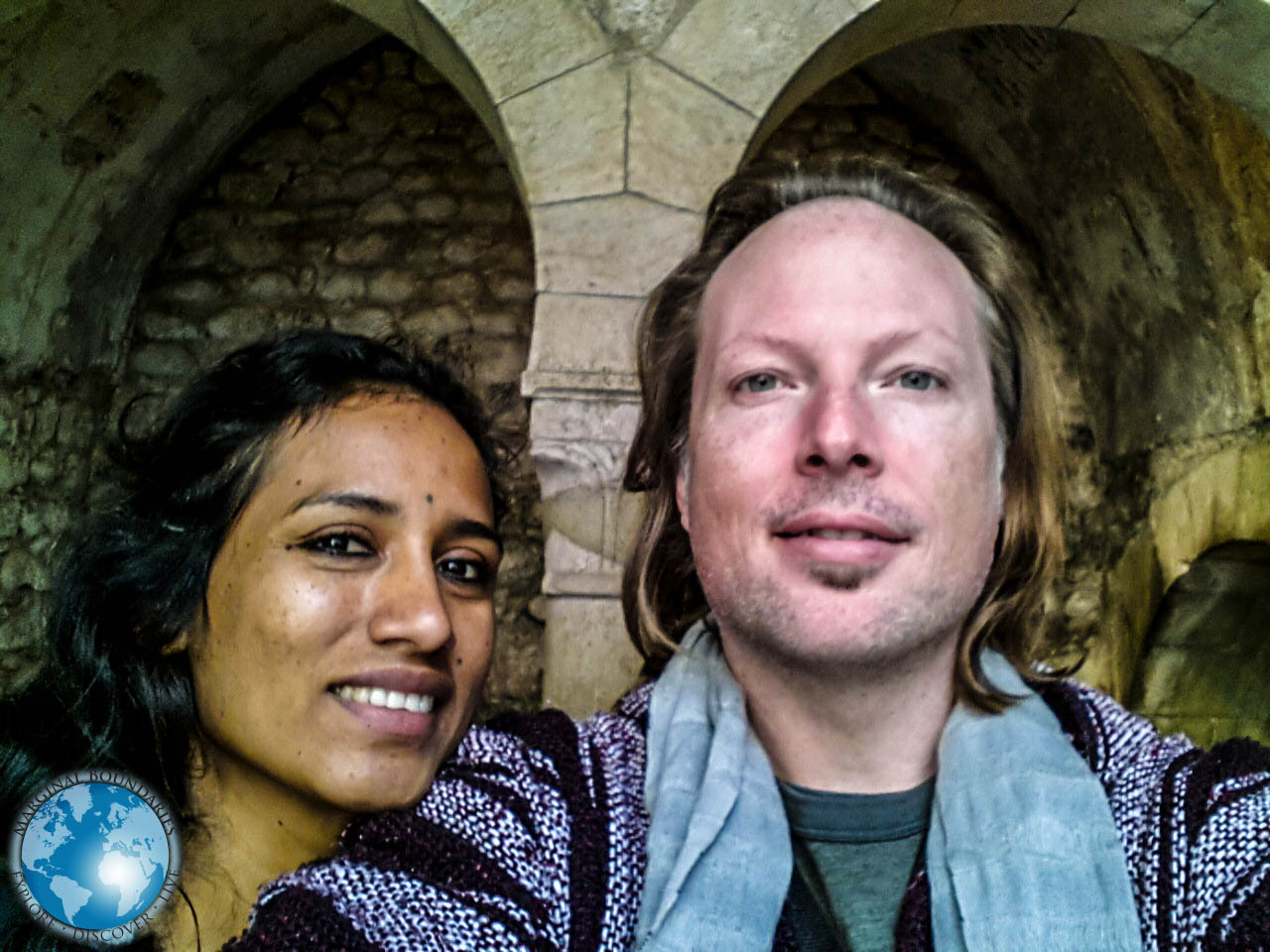 After that, we headed over to the local Archaelogical Mueum of Catalunya in Girona, which is located in the Monastery of Sant Pere de Galligants. The downstairs portion of the building is dedicated to the actual monastery and some of the more important relics, while the upstairs section is a traditional museum-style offering of cases full of displays laying out the history of the region dating to neolithic times.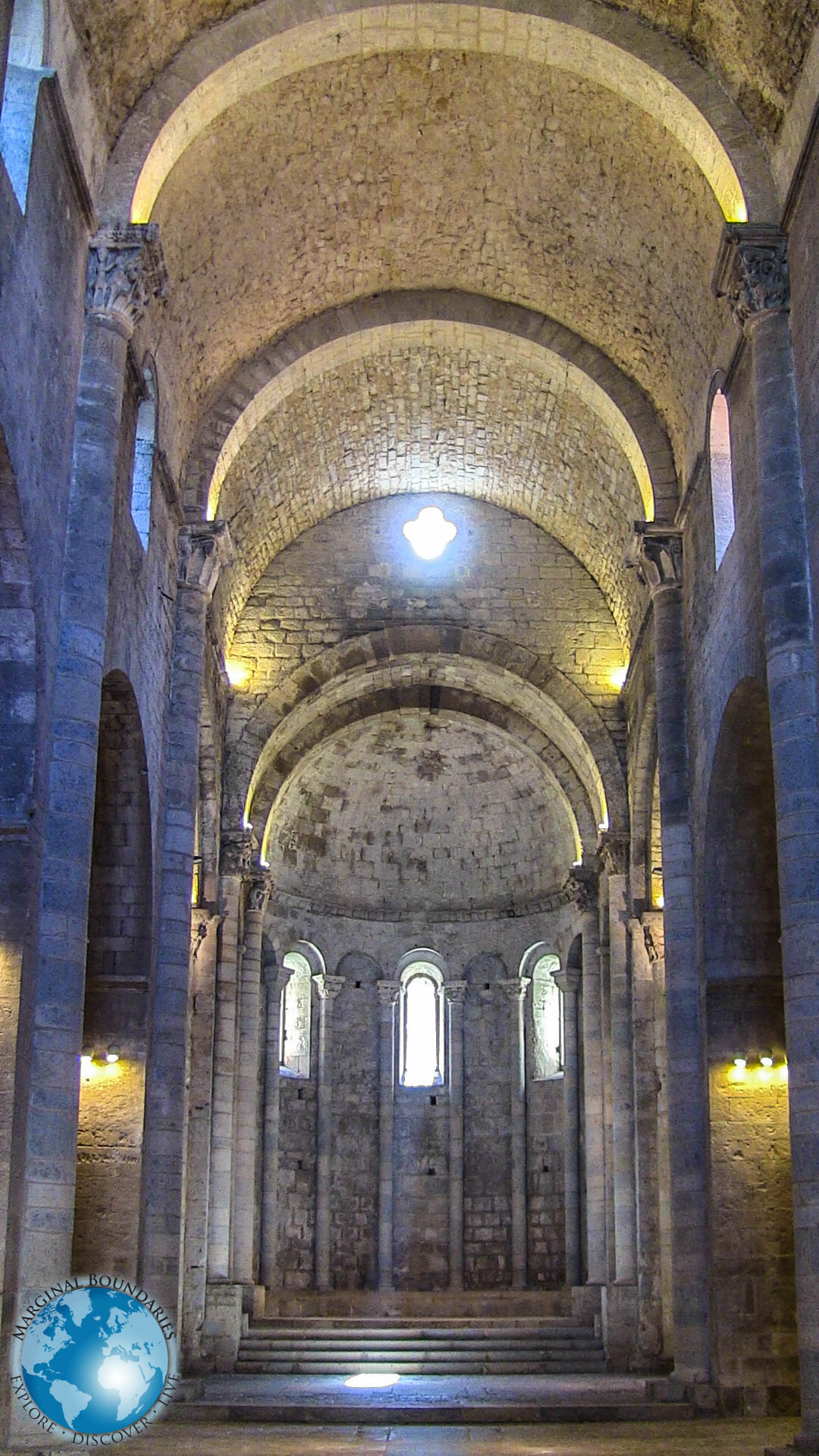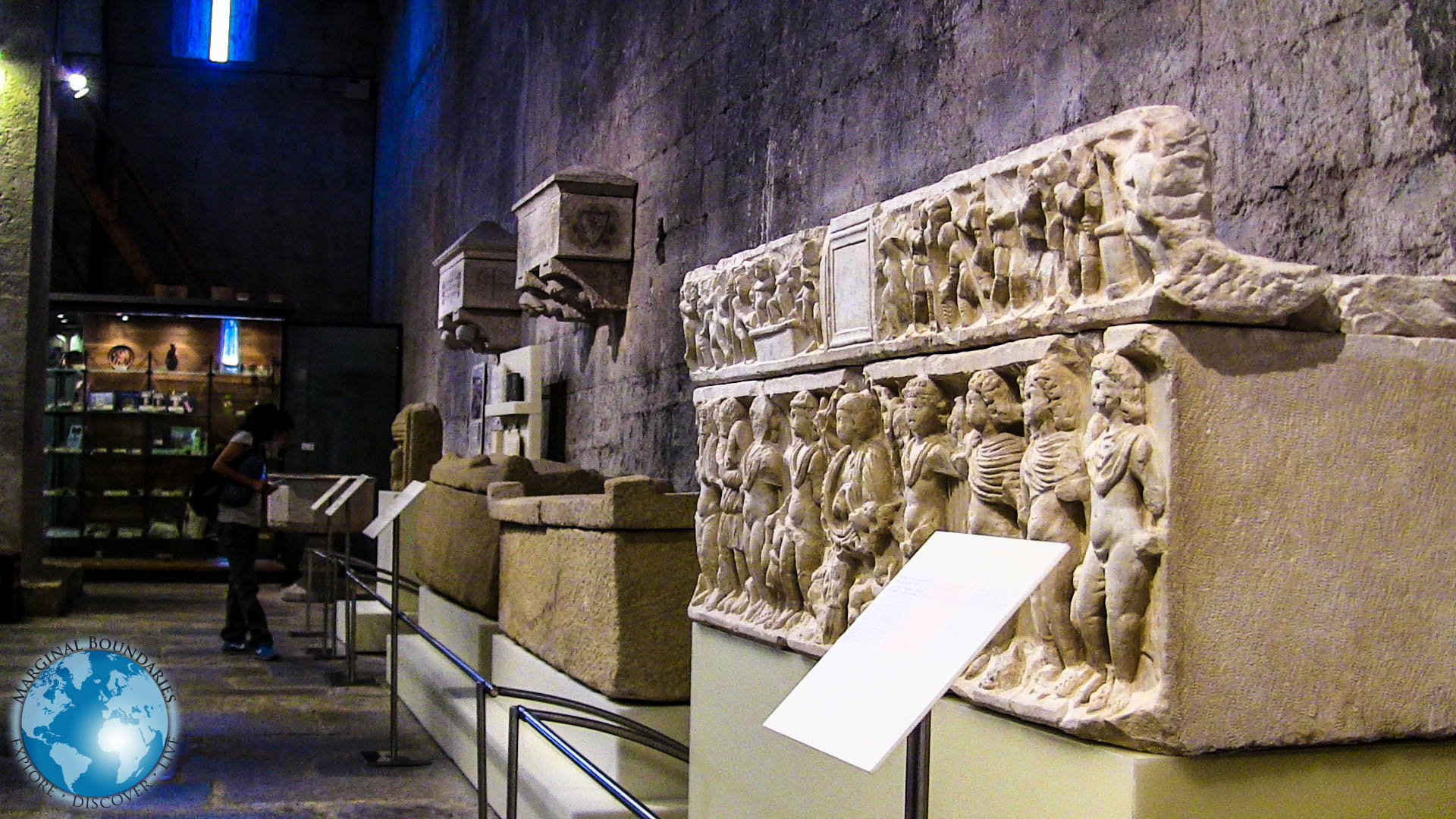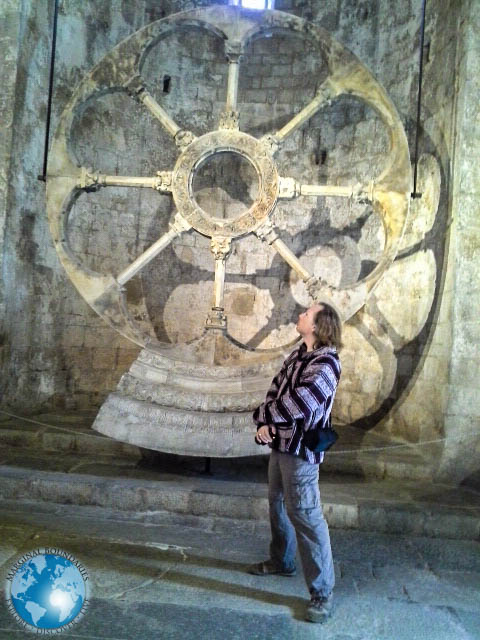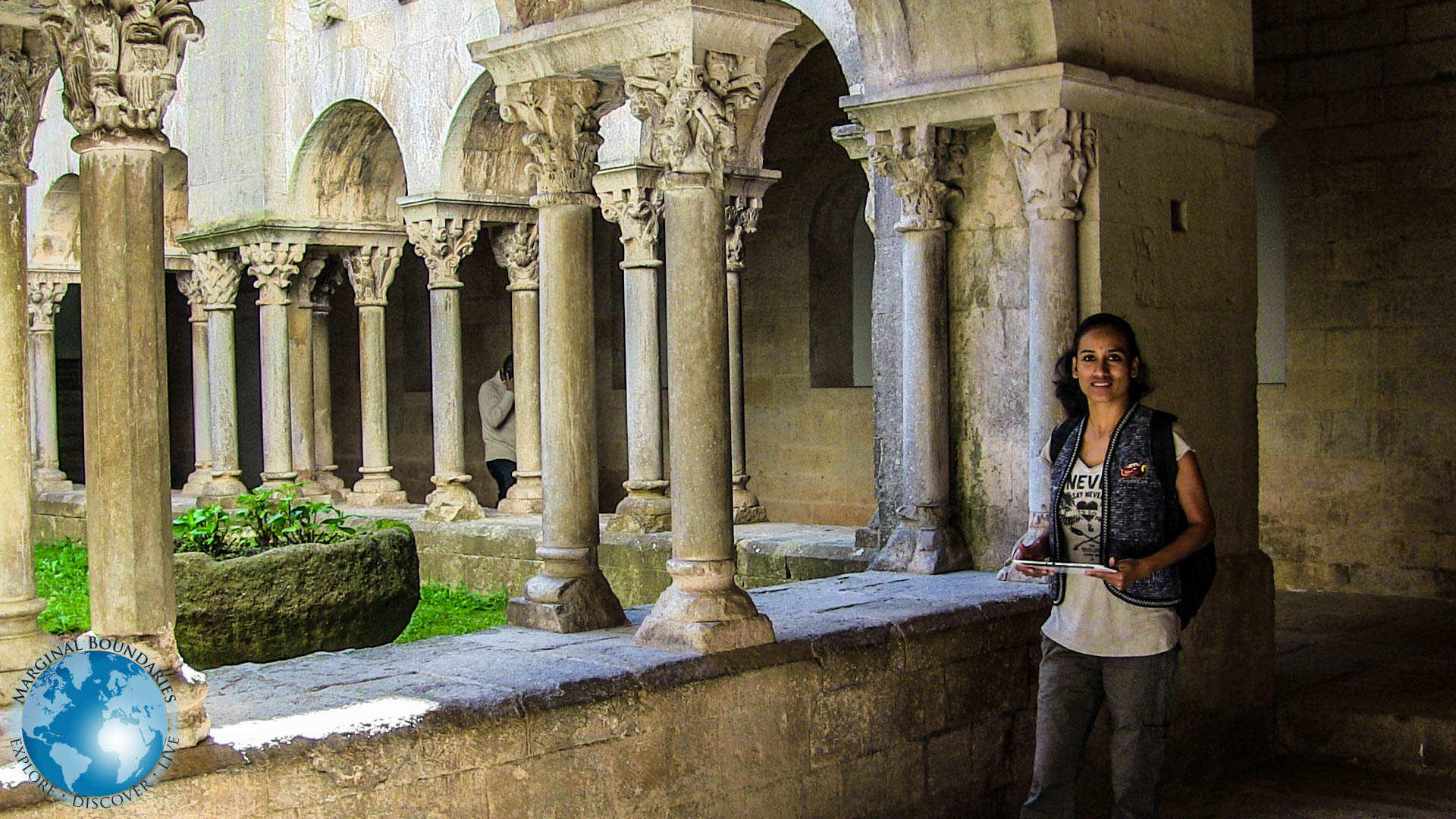 Cris and I also took the time to get out and walk the city at night one evening. Girona is exceptional in that it is one of those places where you can feel completely safe and at ease no matter what time of day or night you decide to head out and browse. We took advantage of it on more than one occassion.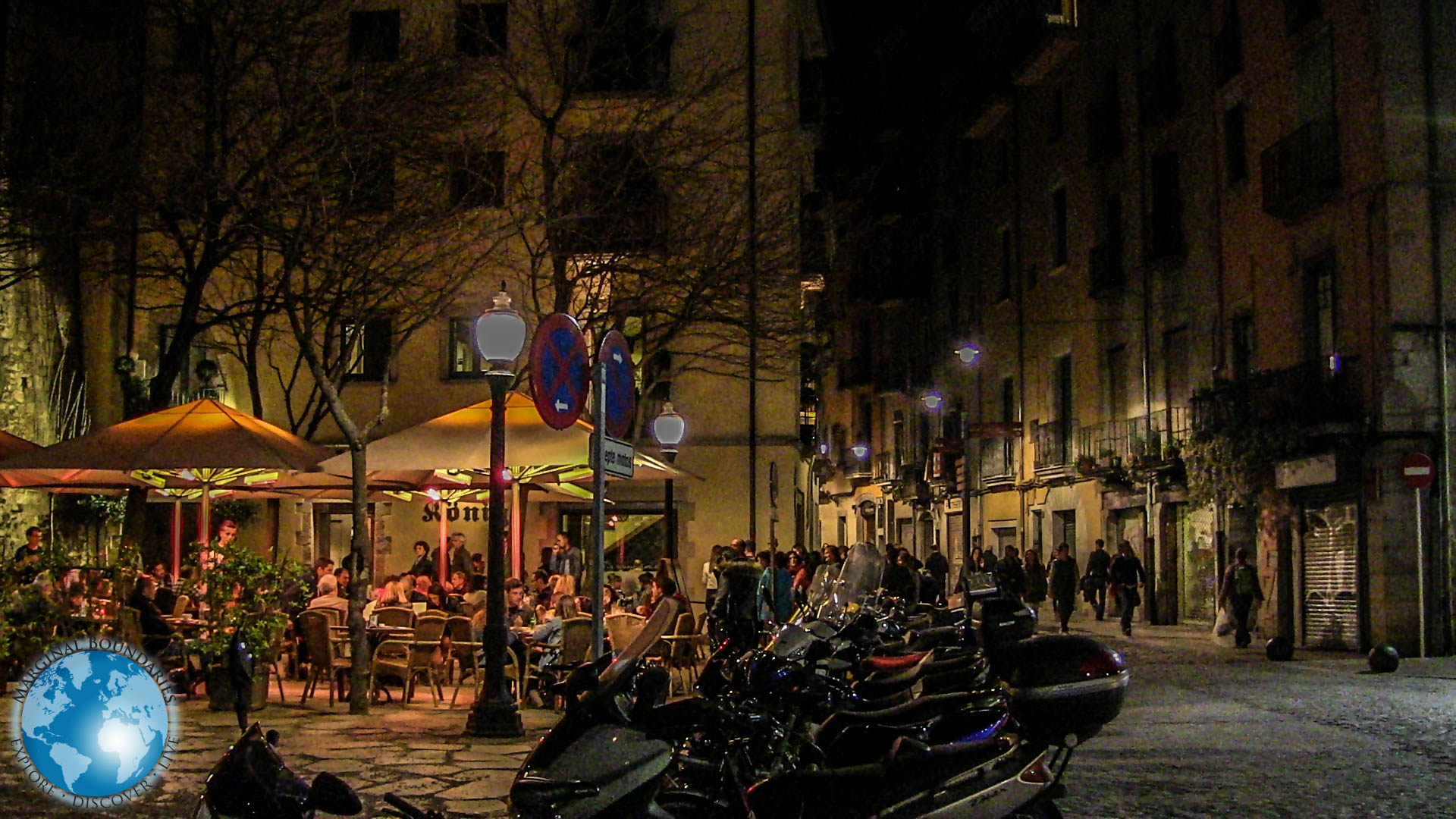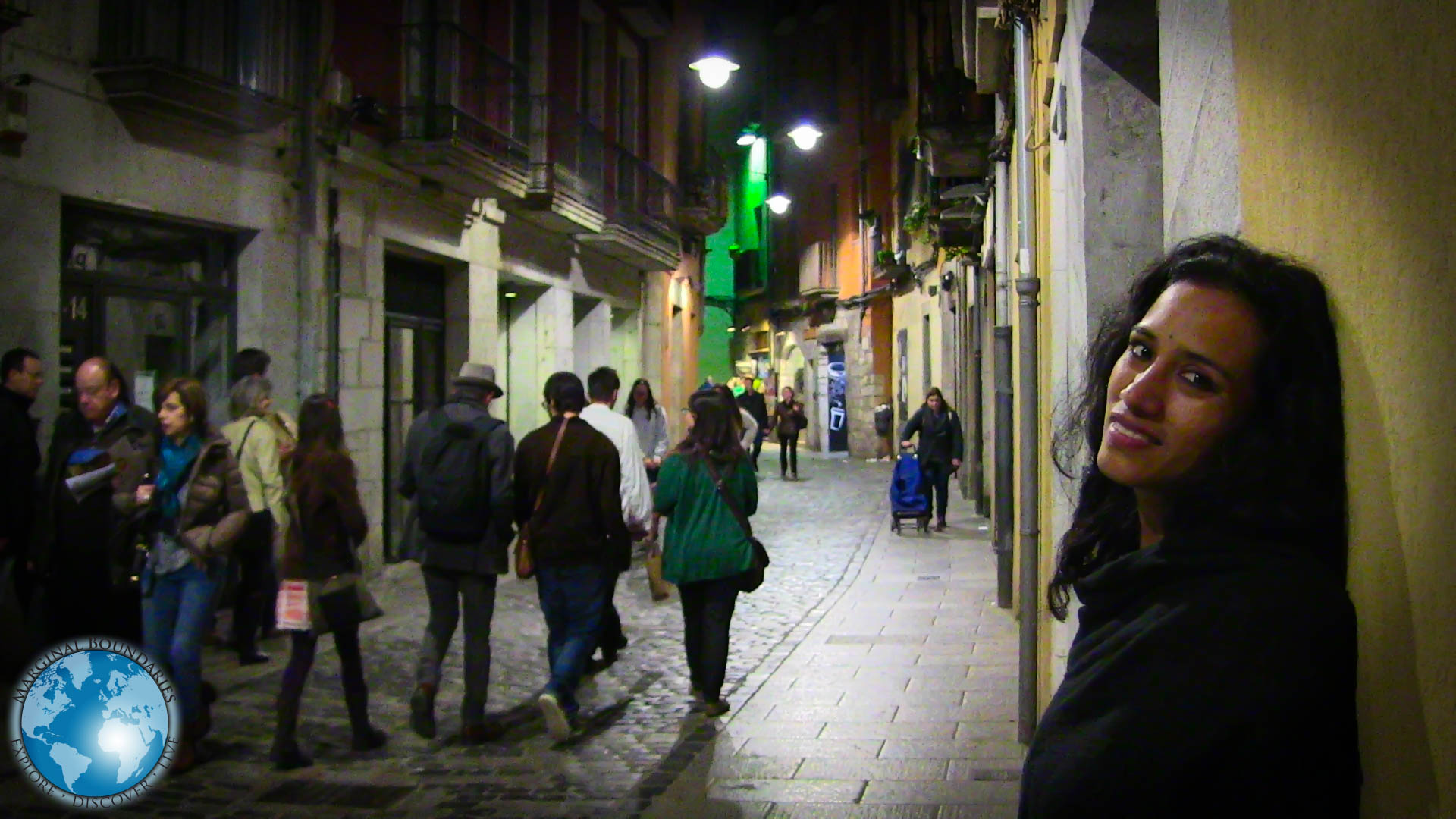 Thursday, April 2nd, was when the real fun began, as we were invited to go see some of the more local traditions, artists, people, and sites by Lucinda from Creative Tourism Girona, who was friends with our host, Joan from Stay In Girona.
While the city of Girona itself is jam-packed with historical, cultural, and archaelogically-important things to see and do, there's also a living, breathing culture-within-a-culture here: the proud people of Catalunya herself, with their own heritage and traditions beyond the Roman, Jewish, and Moorish influences that have been handed down over the generations.
We started off with a visit to local master craftsman Carlos Maronna, a sculpter, painter, and overall artist. He lives on the grounds of an 11th century castle that is currently being rennovated (and which we had the amazing experience of exploring; the video will blow you away when we get the episode produced. As of August 25th 2015 we still have several more videos to produce just for this blog post and will be updated over time), and it is from here that he maintains his workshop as well as leads classes and teaches others his craft.
The same day, we had the pleasure of heading out to the gorge and Font de la Torre, where we headed off on foot to explore the beauty of the natural volcanic pools and pathways in the shade of the surrounding forests.
Afterwards, we headed up deeper into the Valley of Llémena to explore the cork forests surrounding the region, and met with a local artist, Remia, who has spent the last 15 years building up an amazing garden of scupltures that she has created and carved out of a combination of local rocks, bricks, blocks, and the cork wood itself from the surrounding forests, known as Pessebre "Can Roseta".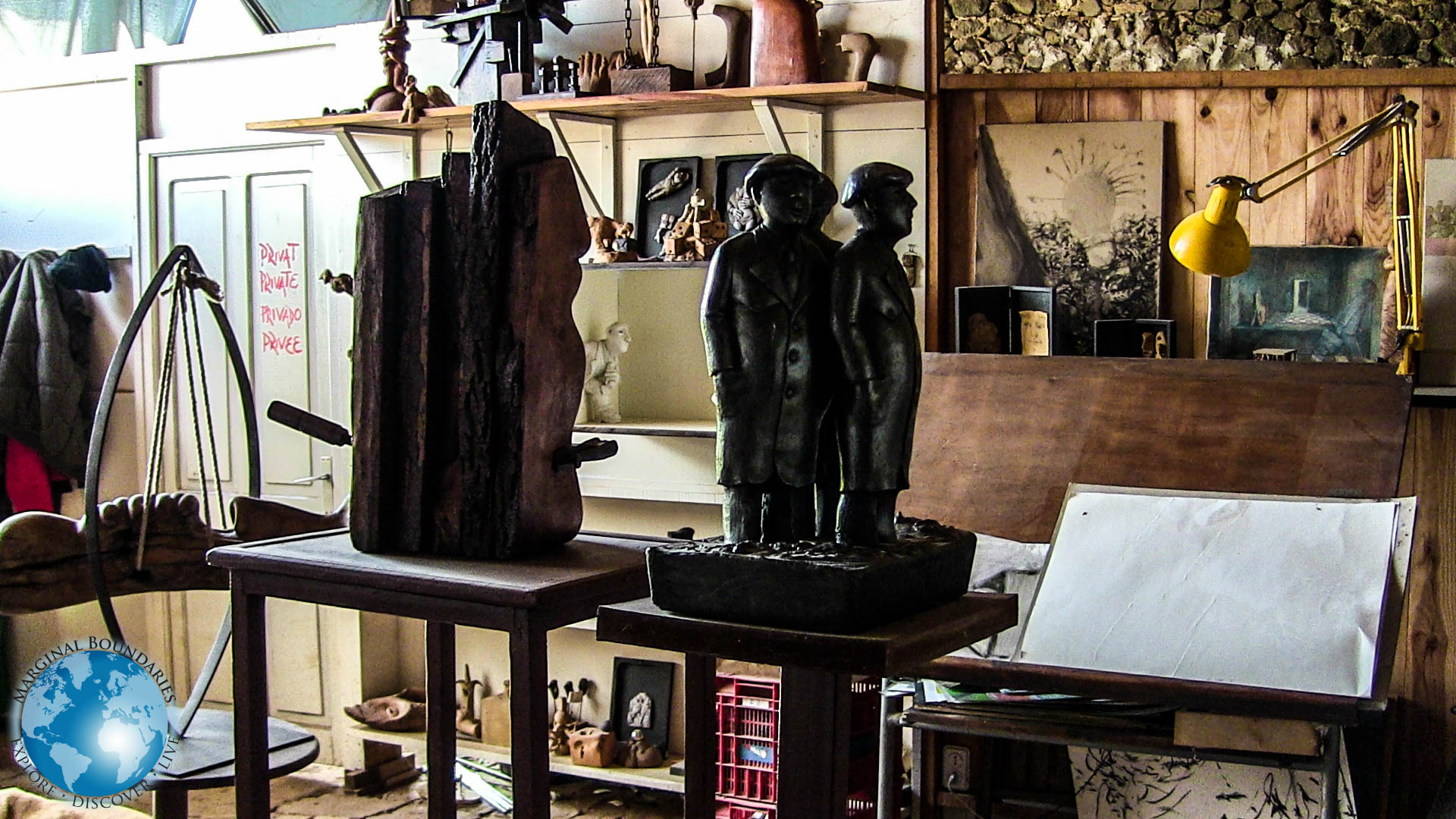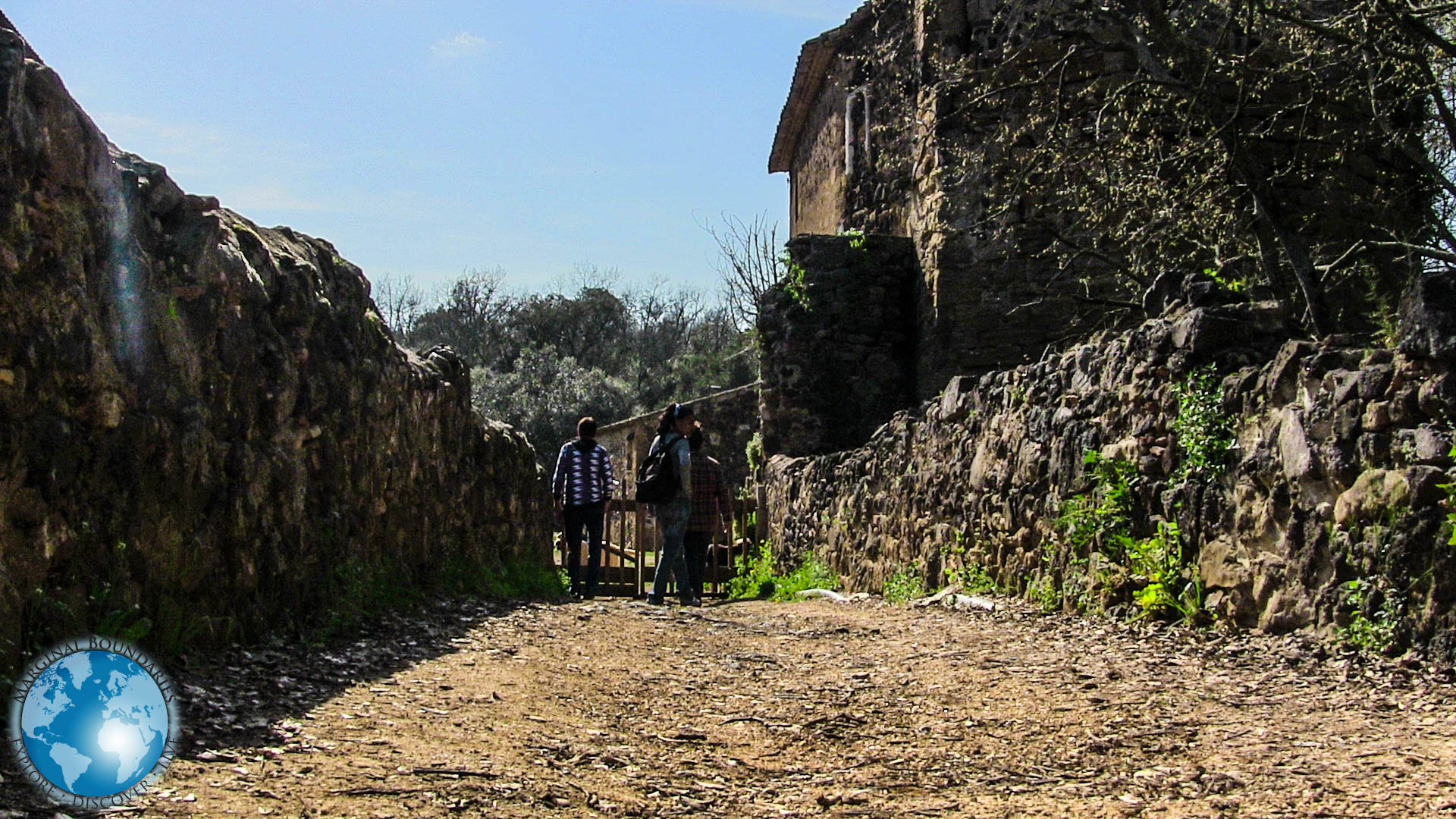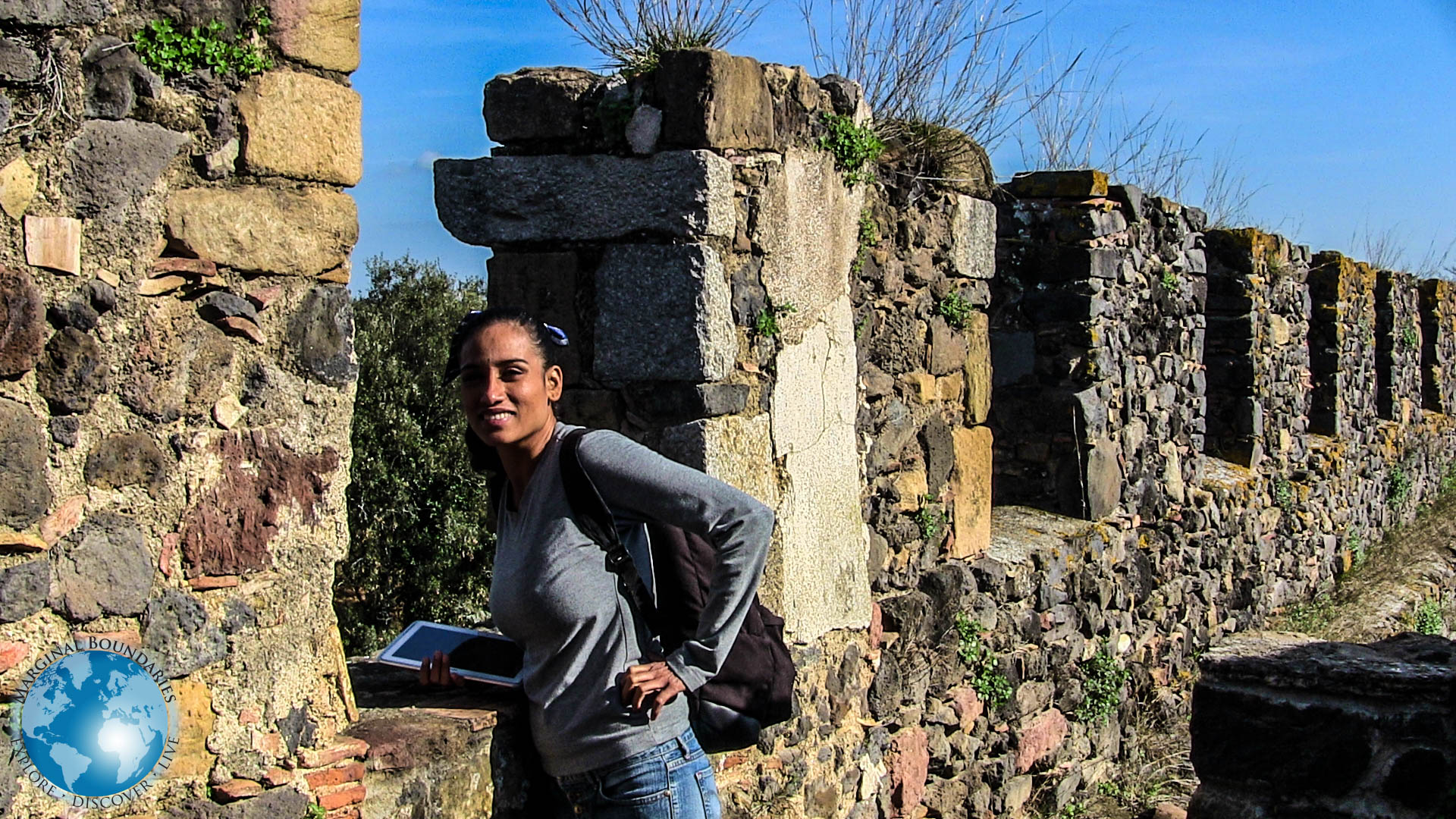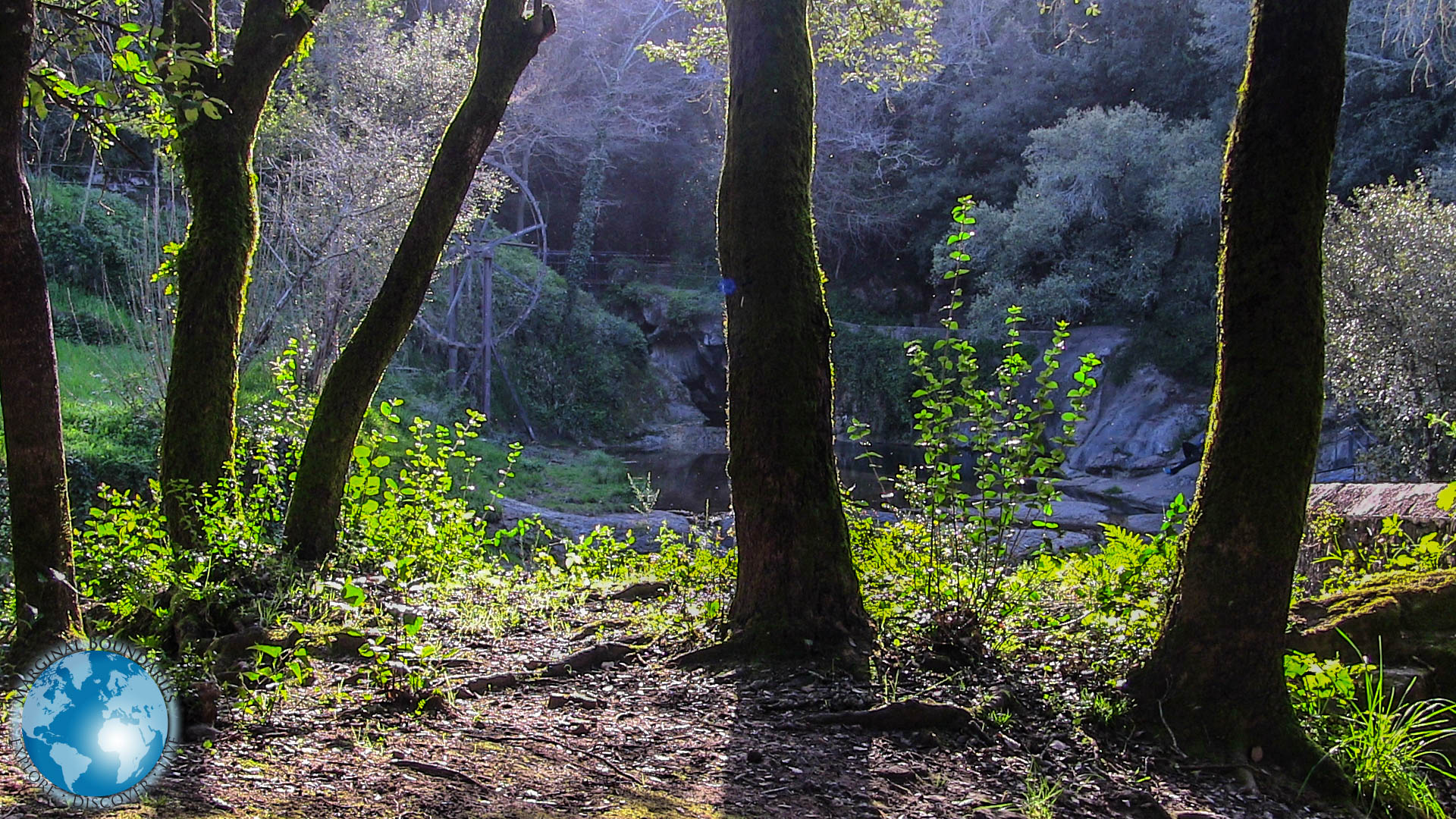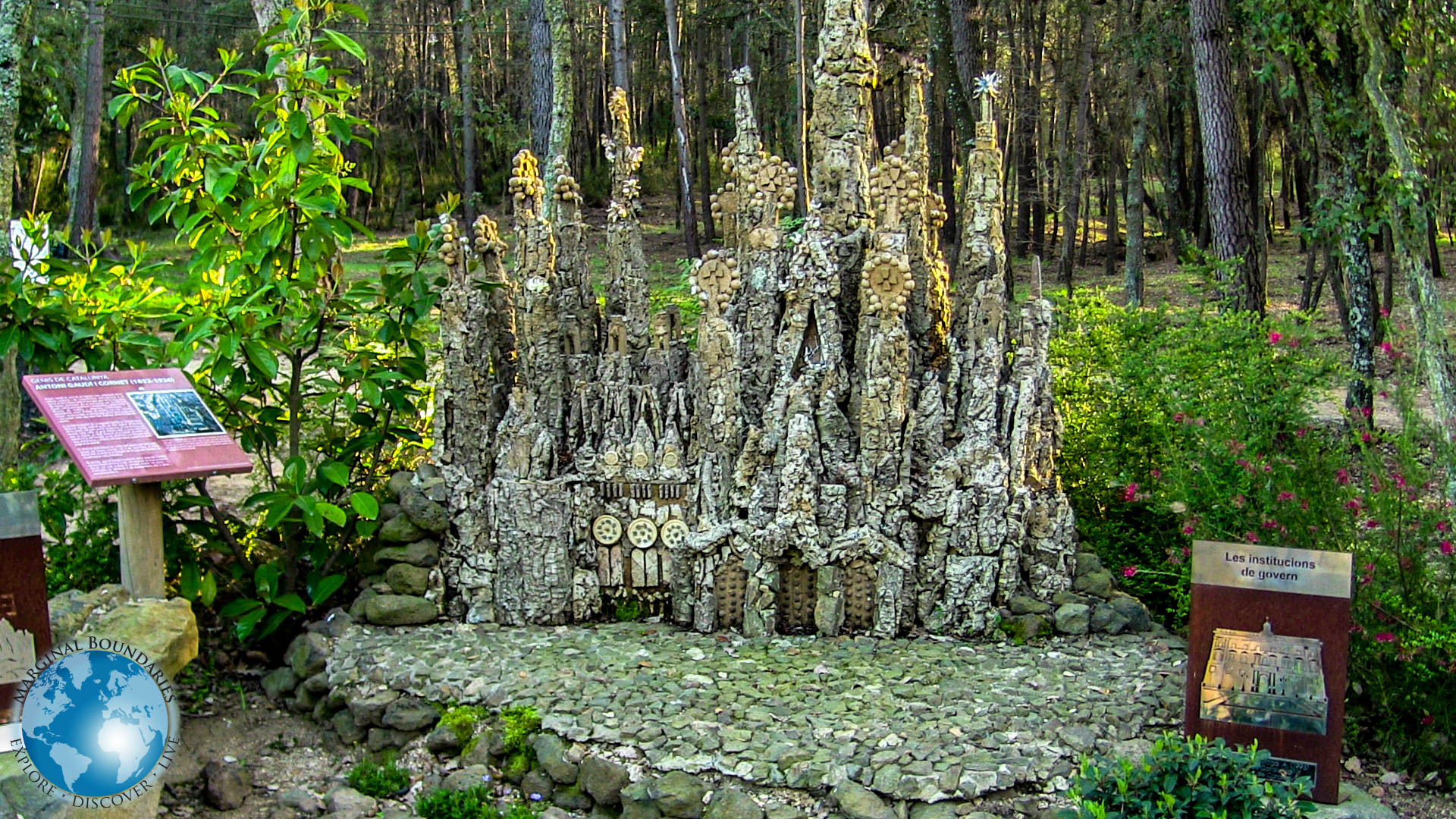 Then, the following day, we were invited to head to yet another castle, this one of the 16th century, where local master textile craftsman Josep Serret, otherwise known as Babeus, makes his home.
We arrived at around 9:30 in the morning and didn't leave until 2:30, and the only reason was because I had a meeting to attend with my team over at the Saga of Lucimia MMORPG we are developing. Otherwise, we would have continued, as the wine and whiskey and ratafía was flowing and the conversations were divine!
Anyone interested in classes while they are in Girona, should absolutely look him up. He teaches students a range of different techniques and has an entire castle of machinery, including some of which date back to medieval times! And of course, plenty of hand-crafted goods for those interested in purchasing from local craftsmen. For more information, check out his website here.