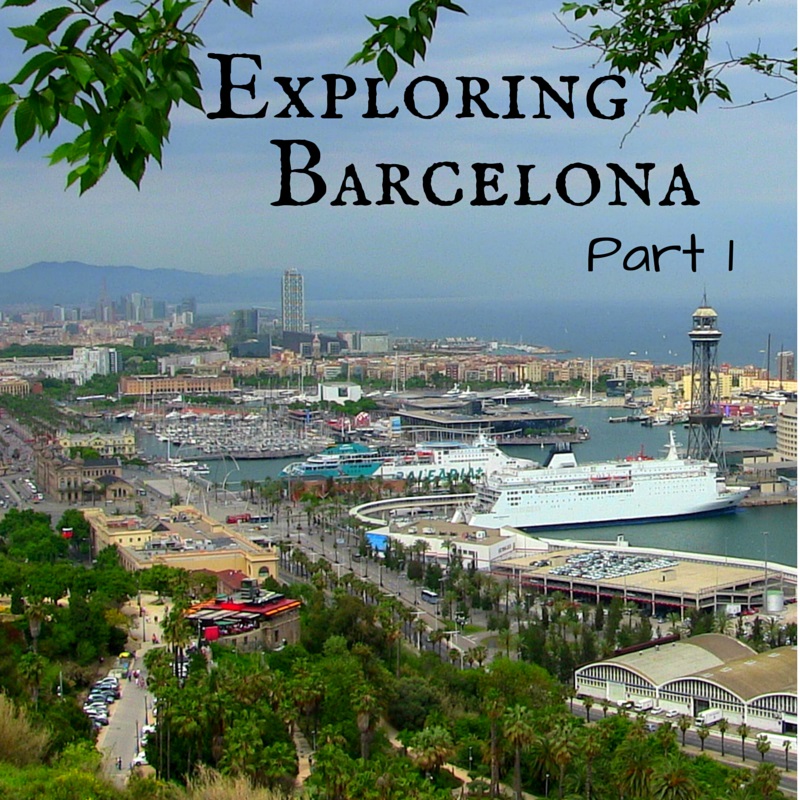 Our introduction to Barcelona was cold, windy, and rainy. Cristina wasn't expecting such frigid temperatures, especially after having spent the last eight months in the jungles of Mexico near the Maya ruins of Palenque. For myself, I spent the bulk of my formative years in Colorado along the Front Range, as well as time in Bulgaria along the Black Sea, so for me it was a welcome change of pace from the often smothering heat of the jungle.
Despite the weather, it didn't dampen our spirits. We were on the ground, and it was the start of our three month sojurn in Catalunya as Resident Bloggers in Costa Brava for the Girona tourism office (pay attention to the #ResidentBloggers #InCostaBrava and #InPyrenees tags on social media for our publications), speaking at TBEX Europe 2015, and then finishing up in the last of May with work for sponsors Eurail and Flipkey.
And while our time in Barcelona was "our" time before we transitioned up to Girona, we nevertheless planned it out like a typical blog trip for a client, with scheduled daily outings to gather content for the blog, new books, and our respective video series.
Our trip from Mexico to Barcelona via Avianca was smooth as silk. I have nothing but good things to say about this Colombian airline. It's not my first time flying with them, and I'm always impressed by the amount of leg room in coach, the comfort of the seats, good movie selection, and plenty of meals during the flights, all of which are pretty tasty as far as airline food goes.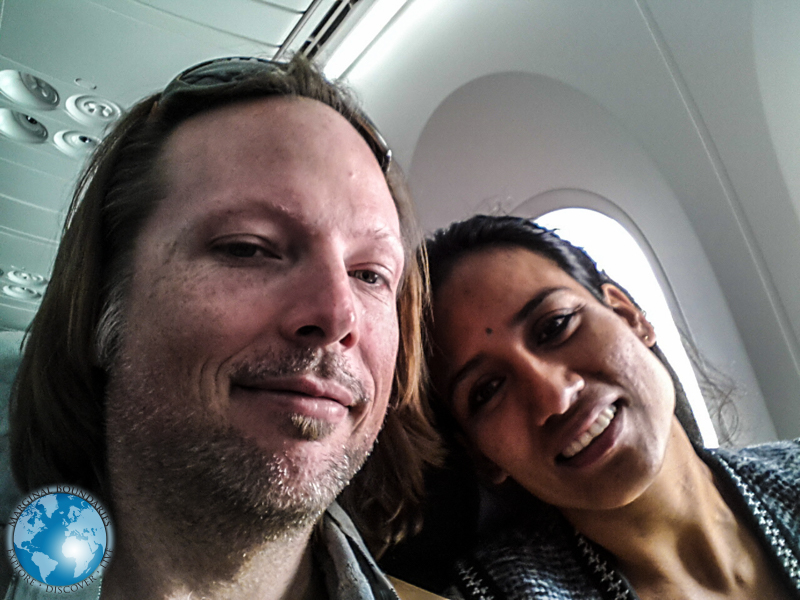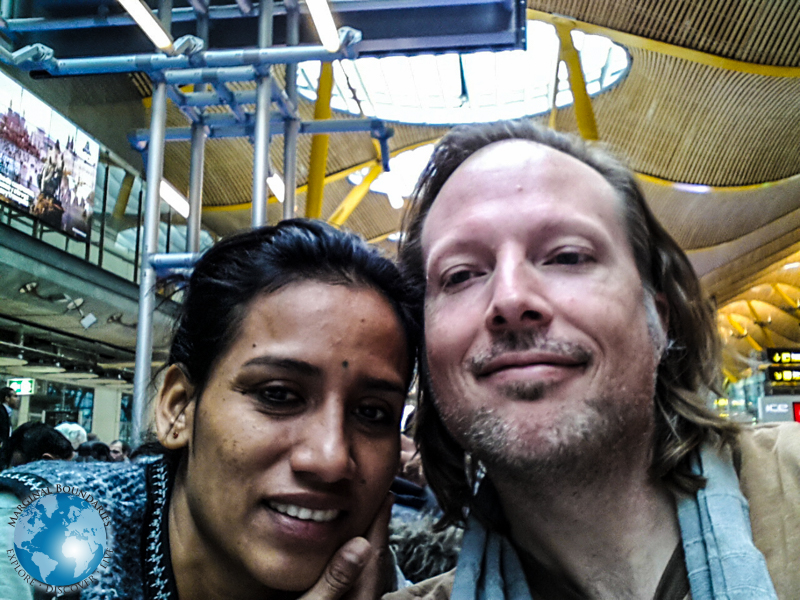 Perhaps one of my favorite aspects was the free WiFi upon arrival. Despite living in the modern era, I am always surprised at how many airports still charge for Internet, or even worse, have zero options available outside of a Starbucks or similar. It was incredibly helpful in terms of landing, getting connected, letting folks know we had arrived, and then double-checking information for transportation and accommodations.
Getting to the city from the Barcelona airport is straightforward. While there are several options available, such as buses and taxis, our recommendation is for the Renfe train that heads downtown to the Barcelona Sants Estacio (or Sants Station), the central hub for all trains and metros in and around the city, as well as across Spain and internationally across Europe.
If you are flying in from an international destination, you'll likely arrive in Terminal 1. Which means you'll need to transfer over to Terminal 2 in order to catch the train downtown. There's a free shuttle that runs between the two terminals every 6-7 minutes (sometimes as late as 10 minutes, but rarely), and it's just outside of Terminal 1 on the street. It's a green bus that's clearly marked, and it only stops at the designated spots, once again clearly marked by sign posts.
Once you get to Terminal 2, just follow the signs to the Renfe train station. From there, the train runs every 30 minutes downtown, and there are multiple stops along the way to Sants Estacio. It's roughly 25 minutes to get there, so settle in and prop your feet up for a bit of downtime.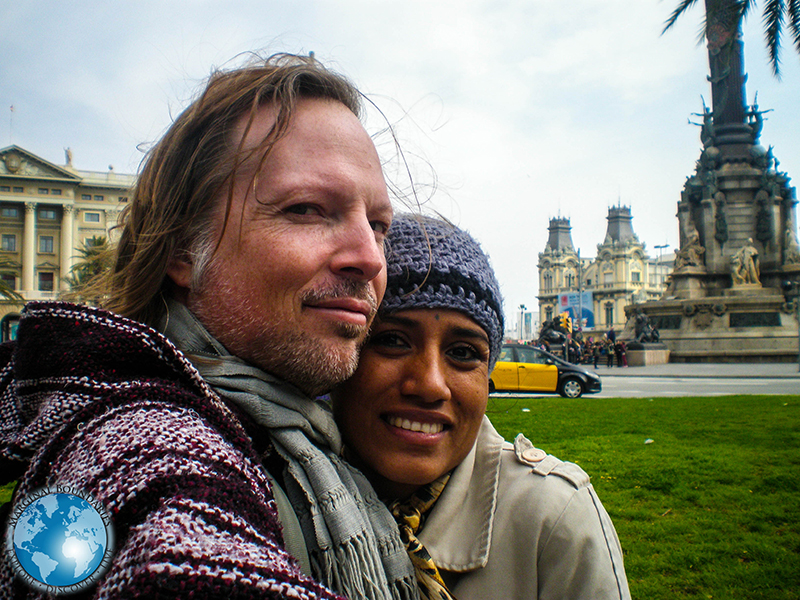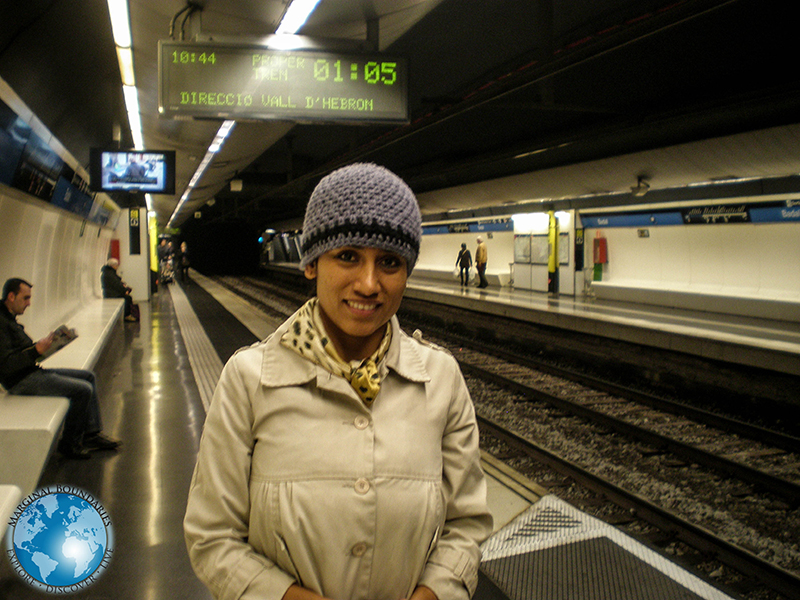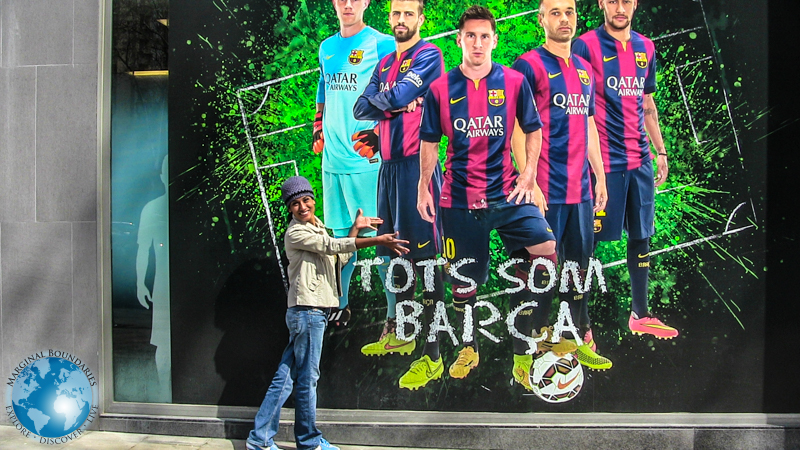 An important note: unless you plan on only being in the city for a single day, it's well worth your time to pick up the T10 ticket from the terminal as opposed to buying a single fare. That's because the train only counts as a single fare; if you need to switch to the Metro upon arrival to Sants Estacio, or a bus, you'll have to buy a second ticket.
A T10 costs €9.95  and will save you the trouble of buying individual tickets for each trip, as well as saving you money. A normal single ticket costs you  €2.15,  so with a T10 you save  €11.55  for 10 trips. But that's not the end of the bonuses with the T10 ticket. It's valid indefinitely throughout the entire year during the purchase, AND you can use it for more than one means of transport and have them all be counted as a single journey, provided that your entire trip is less than 1 hour and 15 minutes.
For example, you can make changes at stations (provided you don't leave the station through the turnstiles), or leave the metro and jump on a bus to finish your trip, or vice versa, as long as the total length of your overall trip is less than 1 hour and 15 minutes. Which is great if you need to take a bus to the metro and then a train somewhere else. So long as they are all within the same zone, and you use the transports within 1 hour and 15 minutes, you'll only get charged once.
You can check the back of your T10 and it will show you how many trips you've been charged for; every time your card is charged, it prints it on the back, so you can easily keep track of how many you've got left. For more information on the T10 and the transportation system in Barcelona, don't forget you can pick up our Traveler's Guide To Barcelona, with an entire chapter dedicated to the train/tram/bus system in the city.
Since we were on our own dime, and not the government's time, while in Barcelona, we were on our own for accommodations. We're huge fans of Airbnb, and while we normally prefer to have our own apartments for the long-term stays, when we are doing short-hauls for 2-3 nights we don't mind doing shared apartments. We found a cute little place near the FCB stadium and quickly discovered that the owner was out-of-this-world in terms of professionalism and friendliness.
He's an Argentinean who came here nearly a decade ago, and lives across the street with his long-time girlfriend. Not only is the apartment everything you need for a short-term stay in the city (hell, you could even do a month in the place if you like; it's got everything you need, including a washing machine for clothes) with direct access to public transportation, but he's also got a kick-ass guide set up on his Airbnb page, PLUS tons of pamphlets in the apartment for those of you who want information on the best restaurants in the city, places to go, things to do, and plenty of tips on where you can get the most bang for your buck.
Our first day in the city was spent walking the streets in his local neighborhood, gathering information for the blog + our respective video series' (Tim & Cris Explore and Viajes Con Cristina – you can find both on our YouTube channel) + our Barcelona travel guide. Don't forget, if you need more information on the city you can read up on the Visit Barcelona website as well as over at the Catalunya Experience.