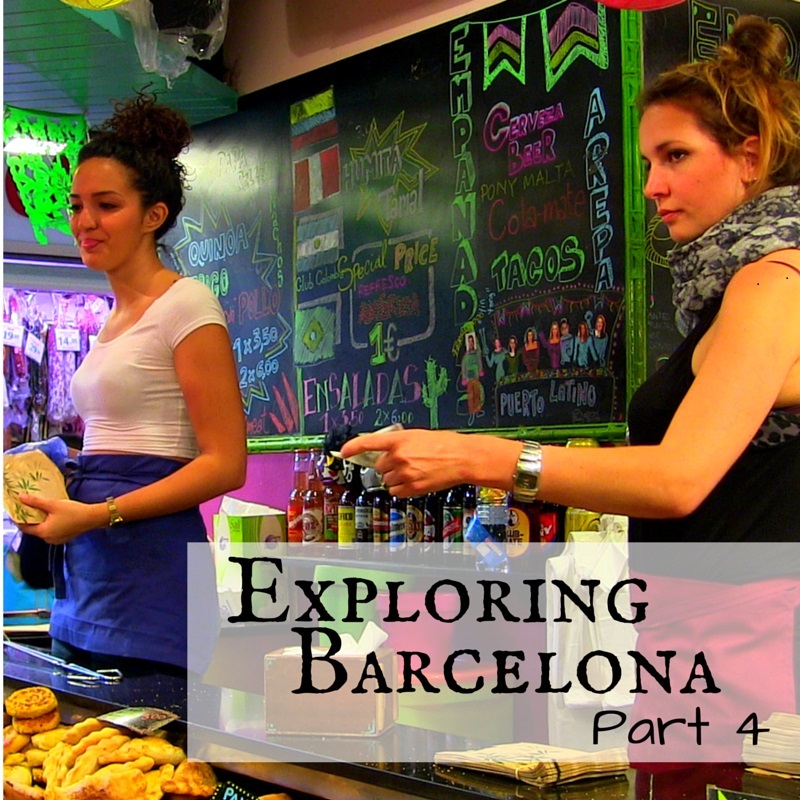 While La Rambla is an entity in and of itself, with dozens of sights and sounds to take in during your exploration, there is one area in particular that we felt deserved its own unique post and video: the Saint Joseph Market, otherwise known as the Boqueria Market. 
La Boqueria is two markets combined. First and foremost, you can find a variety of fresh fruits, vegetables, seafood, meat, dairy products, and Iberian hams available for purchase. If you are someone who – like us – thrives on home-cooked meals as opposed to always eating out while on the road, than this is one of those places where you will be spending multiple trips per week if you happen to live in the downtown area.
But apart from that, La Boqueria Market is also a pit-stop in the middle of La Rambla, an oasis in the midst of what is a sea of touristy-priced cafes and street-side restaurants offering up beers and tapas at a premium, with daily specials ranging in the 15 to 30 Euro per platter spread. Duck into the market, and you can find fresh fruit juices, smoothies, sandwiches, and numerous other bocadillas for anywhere from 3 – 5 Euro.
Now, granted, it's not sit-down food: it's hand-to-mouth, eat-while-you-wander street food. But if you are on the go or on a budget, it's pretty easy to pick up a couple of tapas on the fly with a drink to wash it all down for under 10 Euro.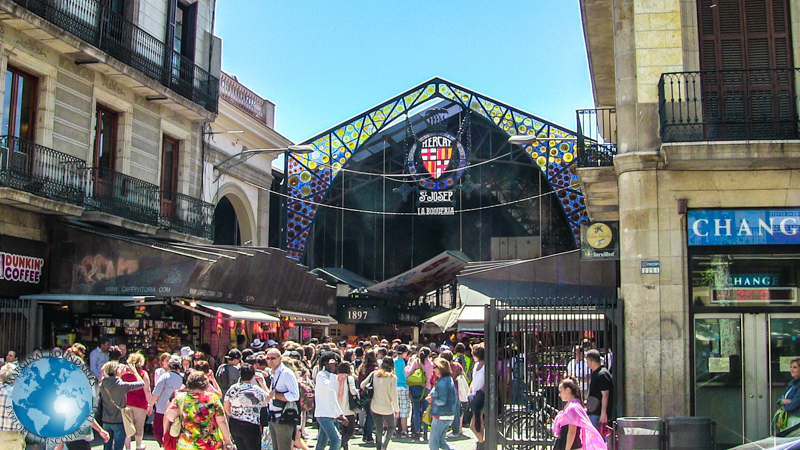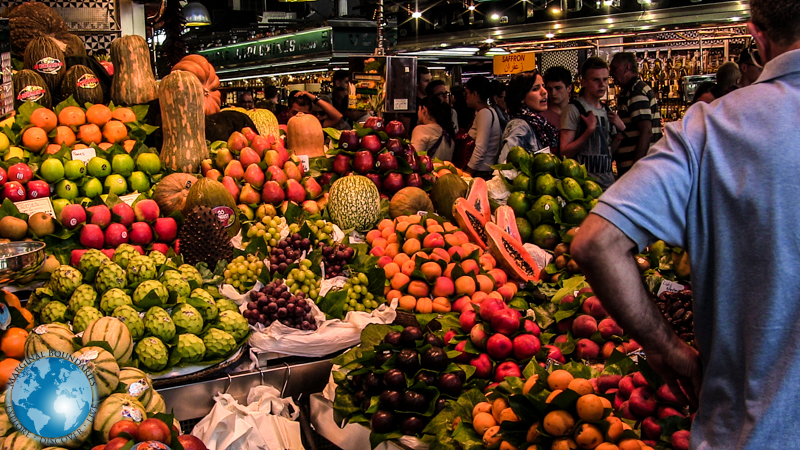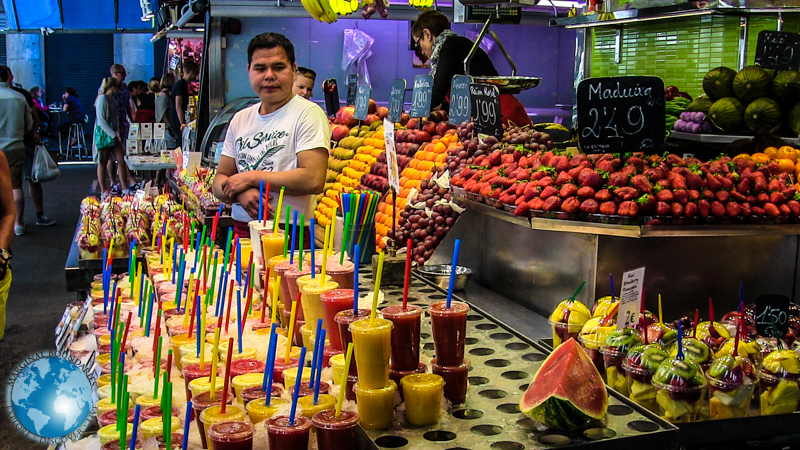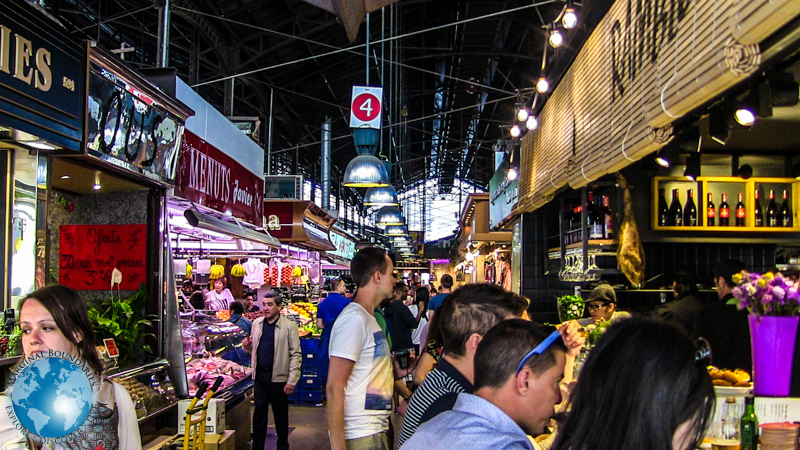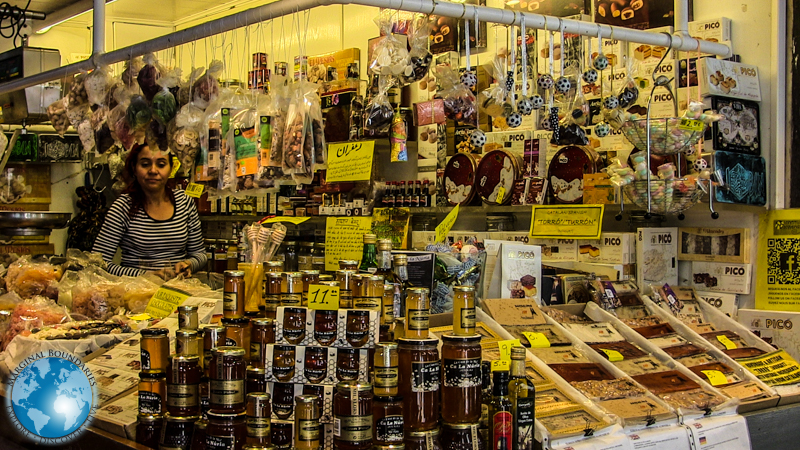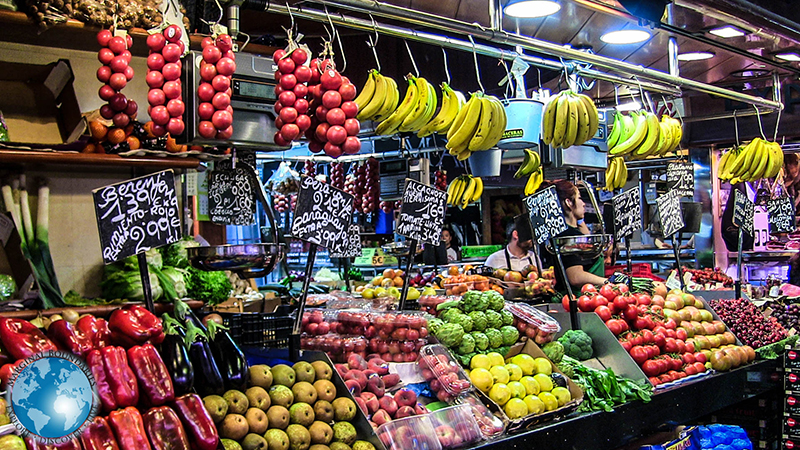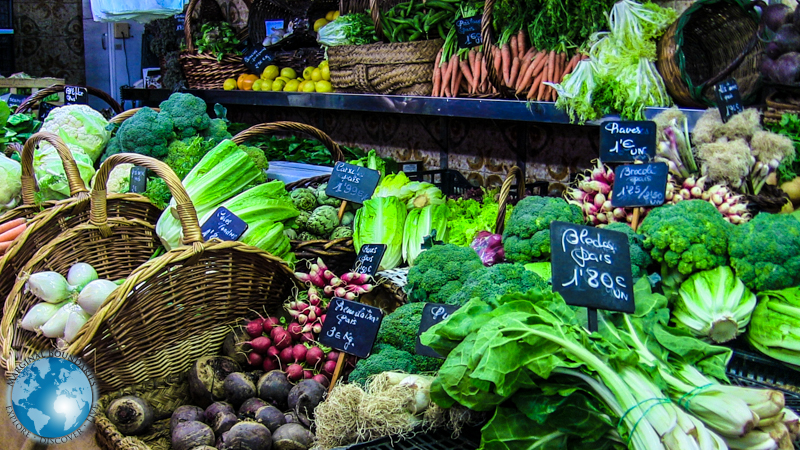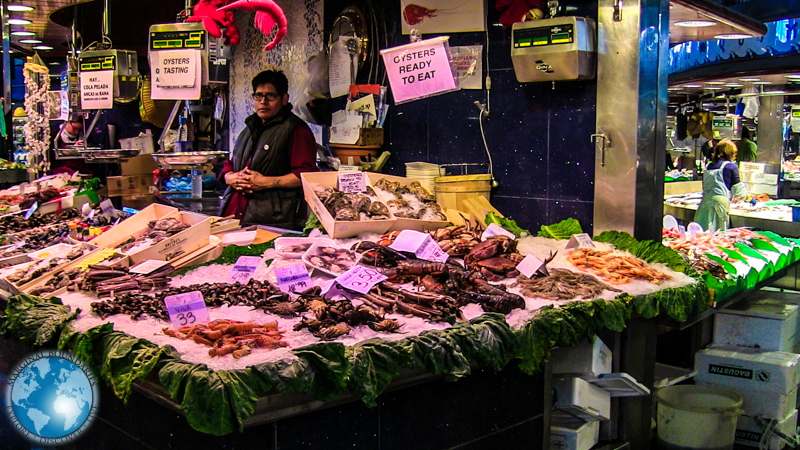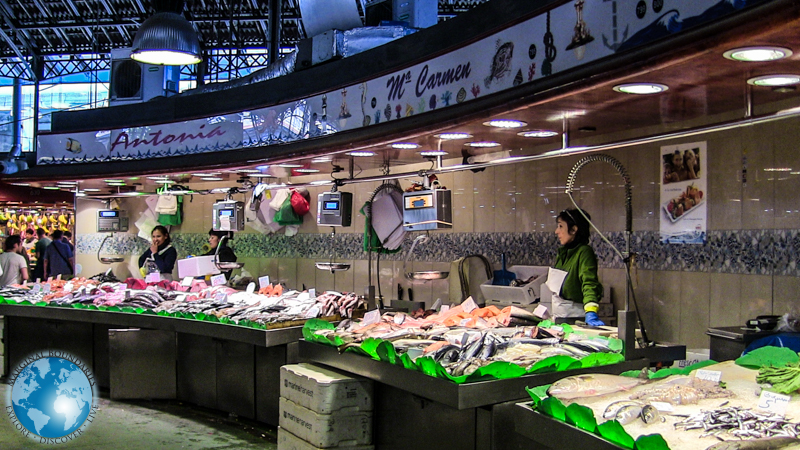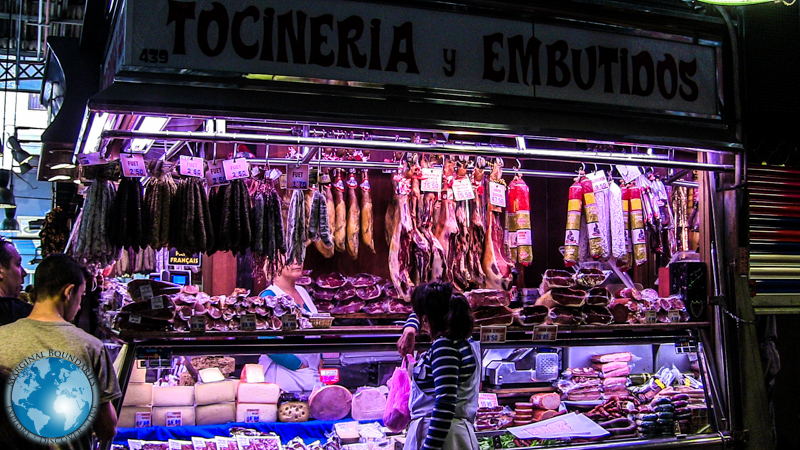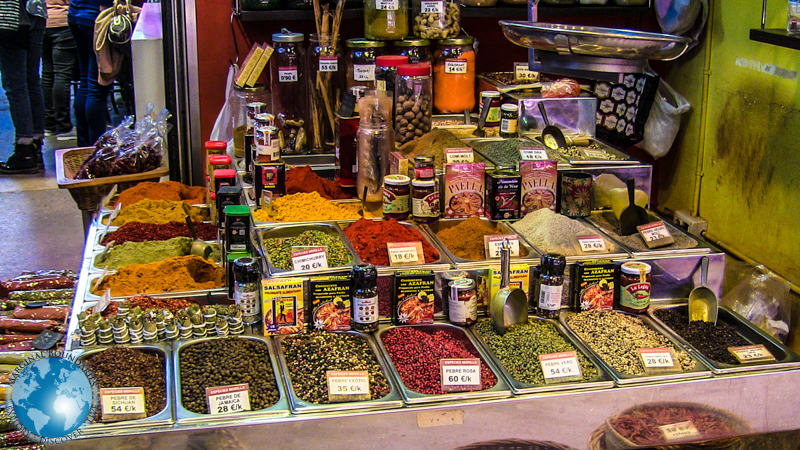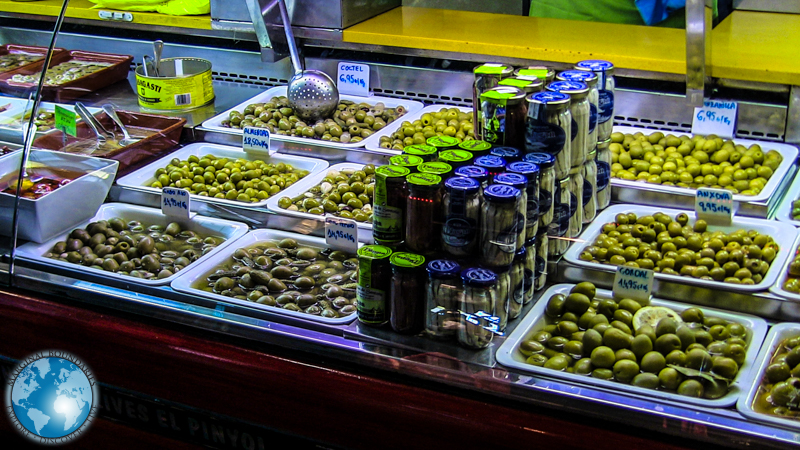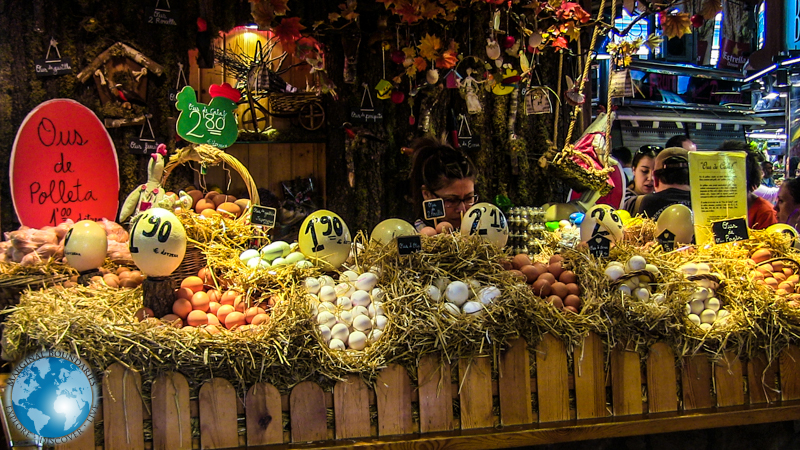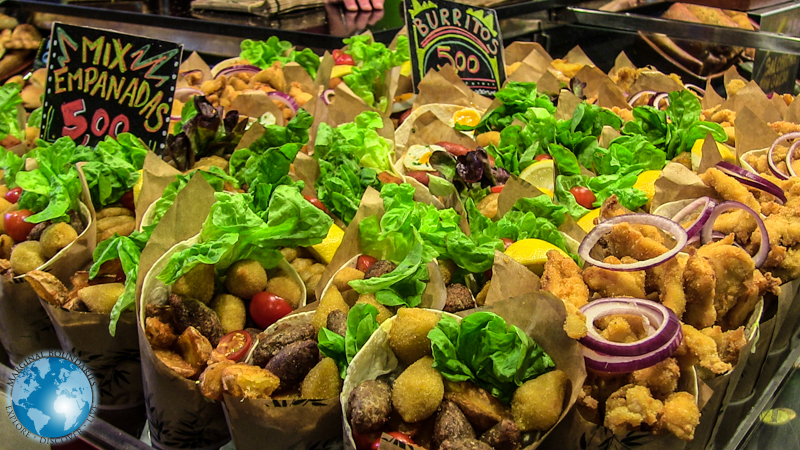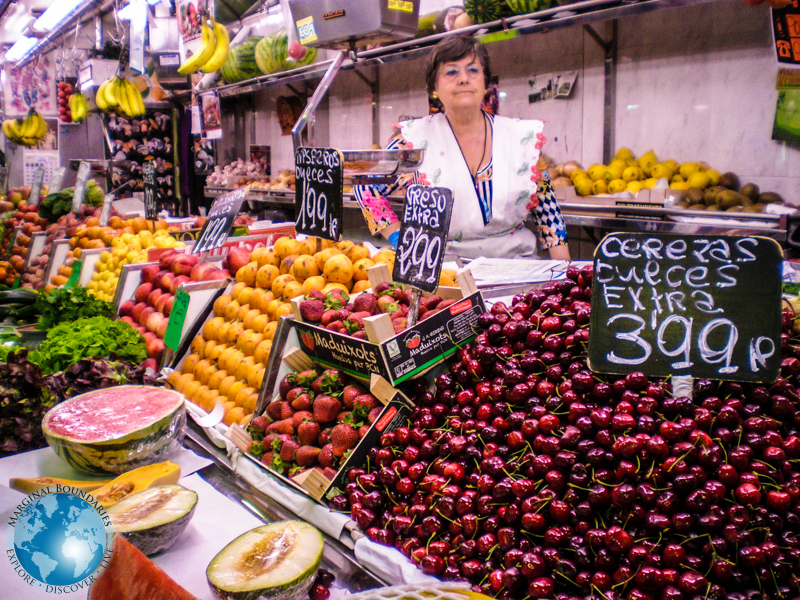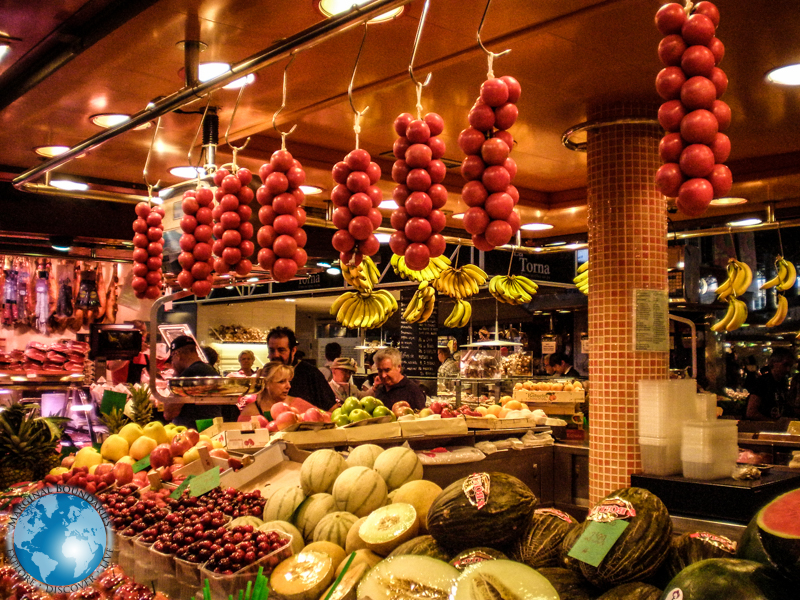 If you're a vegan, you're going to have to put aside your fear of meat and venture forth. While there are vegetarian options throughout the market, the vast majority of offerings include meat or seafood of some type. That being said, you can find a slice of veggie pizza here or there, and most of the stalls have at least one vegetarian option available.
But if you are an omnivore, you're going to find yourself with a hell of a lot more options available, especially if you enjoy cheese, ham, and seafood, three of the major food groups of Barcelona and Catalunya as a whole. Wash it all down with a cold cup of cava, and we think you have the perfect mid-morning or early-afternoon snack!
Check out the video below for a closer view at La Boqueria Market on La Rambla of Barcelona. And don't forget, if you need more information on the city you can read up on the Visit Barcelona website as well as over at the Catalunya Experience, or pick up our  our Barcelona travel guide, jam-packed with local information such as apartments and houses for rent, chapters on local transportation, restaurants, cultural hotspots and more.