"If you think uploading photos with engagement text to a Facebook page = social media management, you have been working with the wrong types of social media managers. My seven year old niece knows how to upload photos with engagement text and tag her friends. Uploading photos does not a social media campaign make."
Since its start in September of 2011, Marginal Boundaries has grown into one of the leading travel and lifestyle blogs focusing on immersion travel, social media managment, campaign strategies, digital entrepreneurship and brand building.
Between 2012 and this writing we've presented at 15 events on social media, blogging, brand management, and travel at events such as Last Tuesday in Playa del Carmen, where we keynoted on the topic of social media for businesses, and TBEX North America 2014 in Cancun, Mexico, where we covered advanced Facebook marketing and strategies for brands, bloggers and businesses.
In 2015, we spoke at TBEX Europe 2015 in Lloret de Mar, Spain. We also spent March, April, and part of May as #ResidentBloggers #InCostaBrava and #InPyrenees with the Girona and Pyrenees tourism board, as well as working with Flipkey and Eurail during our time on the ground.
We have worked with a number of companies within the travel industry on press trips, consultations, and long-term social media management and campaign development. You can see our professional social profile via LinkedIn, and full references, case studies, and past clients are available upon demand.
Our reach extends beyond merely the international pool, and we also work on the ground offering local solutions in social media, advertising, Internet marketing, blogging and beyond, such as what we have done in partnership with the Coworking Playa del Carmen group and within the startup community throughout the Riviera Maya, where we have been based since late 2010.
Tim is also the executive producer and social media manager of the Saga of Lucimia MMORPG, an independently developed video game project. As of this writing, they have a team of 14 developers working on the game, with an expected launch date sometime in 2017, and their social media campaign is generating half a million hits per day.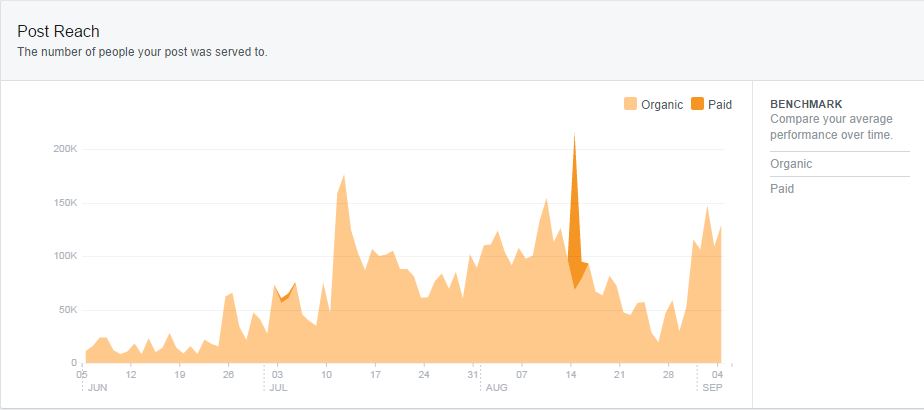 Meanwhile, our best-selling flagship publications, The Expat Guidebook and Beyond Borders – The Social Revolution, along with our Live Like a Local immersion travel guides, have been read by thousands, and we regularly consult with other individuals and brands on how to bring their companies to the forefront of their industry.
To say that we are experts in the field of blogging, social media management and online publishing would be an understatement. There are very few bloggers in the industry who have the same reach that we have within the English and Spanish markets, and even fewer who leverage the power of social media as much as we do.
Everything we do is backed by real, actual data, third party sources and past clients. We show you, up front, that we are who we say we are, and we provide you with all the data you need so that you can independently verify our information before choosing to work with us for your social media management and marketing.
How Does It Work?
Our social media management is more than just coming in and managing your campaigns. We understand that social media is more than just a sales platform. Rather, it is a way to make personal connections with your readers, fans, followers, friends and family.
The people on social media are just that: people. They aren't strictly consumers; they are real, living, breathing human beings who want to feel a connection with the brands and services they use to enhance their lives. Social media is a way for you to reach out and make that personal connection with people all around the world…not simply sell them something.
We start with a consultation, which usually runs between one and two hours, either via Skype video or Google+ Hangouts (or in person if you are close to where we are based). During this time, we'll talk about your needs and desires for your company and give you a chance to ask us a few freebie questions before we move into The Discovery Period of our work together.
From there, we develop the strategy for your individual company or brand. This is a detailed six month to year-long campaign (minimum) that focuses on the specific social media networks that work best for you. The strategizing component of your campaign usually takes one to three working weeks  (known as The Discovery Period) while we iron out a specific and individual plan for your push into the local or global market, using the demographics and information provided by you during the consultation.
Consequently, we only work on social media campaigns with a minimum span of six months. Why six months? Because a marketing campaign is like baking cookies. If you take them out of the oven after only 5 minutes, they are too raw to eat; you must give them 15 – 20 minutes to cook before they are perfect.
A professional campaign needs at least six months before an ROI (return on investment) can begin to be seen. A one month campaign, a 6 week or 8 week campaign, all of these are too short to see any real results. You need at least six months of trust-building before people will start to purchase your products/trust you enough to buy from you, a stranger. 
And in the case of established brands, short-term goals are never the end-game; everything is about the long-term pitch, the long sell, and retaining customers over the long-haul, not just for a quickie sale. And that means establishing connections over months and years, not just weeks.
Secondly, just as much as you need sufficient time to make cookies in the oven, you also need to ensure that the ingredients are mixed sufficiently so that the batter will rise and cook properly. In our experience, 1 hour a day is not sufficient time to properly "mix" the ingredients. You cannot create high quality content, manage comments, build a reputation in groups and communities, work on blog commenting, gain audiences, manage advertising and run a complex social media campaign with only 15 minutes to an hour a day. 

At minimum you need at least 2-3 hours a day, such as for a Facebook + Twitter campaign. If it is a more complex campaign, such as including Pinterest, Google+ and beyond, then the time goes up. A full campaign, for example, details 6 – 8  hours per day to properly manage. Social media management is a FULL TIME JOB. 
What Are The Costs?
We offer a number of solutions that range between $1,000 and $8,000 per month based upon your unique and individual needs. To better understand the value we offer through Marginal Boundaries, read this article on the average prices of social media marketing. You'll see that high-end marketing firms charge between $10,000 and $20,000 a month for a campaign.
Also understand that our packages do not reflect the variances that each individual social media campaign, brand and client introduce into the equation. They are meant to be used as a baseline example of what we offer. All campaigns are uniquely customized to each individual project.
All prices are in USD. Contracts are drafted in  6 month and 12 month stages. We offer discounts for pre-paying your contract in full prior to the start date: 15% off for 6 month contracts; 20% off for 12 month contracts. Otherwise, monthly retainers are due up-front at the start of each monthly cycle (your cycle depends on your start date; we use a 30 day cycle for our monthly campaigns).
Note that all new contracts require a preliminary "Discovery Period" that is separate from the social media campaign. This is normally a two to three week period prior to the start of the campaign, during which we dig into every aspect of your brand, your existing strategies, your demographics, your goals and your desires for growth so that we can effectively develop our long-term strategy for your company/brand.
During the Discovery Period we have two to three consultations per week with you to fully immerse ourselves in your company and become in every way a business partner, not just a contractor, so that we can properly represent your company with intimate insider knowledge. 
The cost of the Discovery Period ranges from $1,500 to $3,000 USD (depending on the time required), and is due up-front with the signing of the contract.
Note that our prices only cover the cost of social media management, not the cost of advertising for your marketing campaign. Any and all advertising costs related to PPC (pay per click) advertising through Facebook ads, StumbleUpon ads, Pinterest, Twitter and beyond are additional costs not included in our services.