Social media. The ability to connect with a global network of friends, family, followers, clients, customers, partners and beyond. Anyone, anywhere, can create their own reality using nothing more than their conscious will. Absolute financial and creative freedom. But creativity alone is not enough. You can be the greatest writer, painter, musician, programmer, designer or blogger in the world, creating the best content the world has ever seen…but unless you have a social media plan in place to share that content with the world, you'll go nowhere.
It's like a hermit living in a cave, painting masterpieces on the walls. If no one ever sees his paintings because he never leaves the cave to tell anyone, or never invites anyone in, those paintings will go unnoticed, potentially forever, lost in time.
We Are Here To Help.
Marginal Boundaries is a brand dedicated to full-time immersion travel, digital entrepreneurship, location independence, brand management, living in other countries and utilizing the power of social media and globalization for passive income along with absolute creative and financial freedom.
The Expat Guidebook has sold over 1,500 copies since going live in March of 2012. We run brand boot camps several times per year, helping others to achieve their own dreams through the power of the Internet. Our stories are read by an English and Spanish reader-base of over 10,000 followers around the world, and we have over 1.000,000 views per month between our various social media channels, such as YouTube, Twitter, Google+, Pinterest, StumbleUpon and Facebook. We have a 67+ Klout ranking and you can check out our Midgame profile here, as well as our Twitter profile via Tweetreach; we average over 100k impressions per day on Twitter (see Report 1 and Report 2). You can also view our full social media profile in our press kit.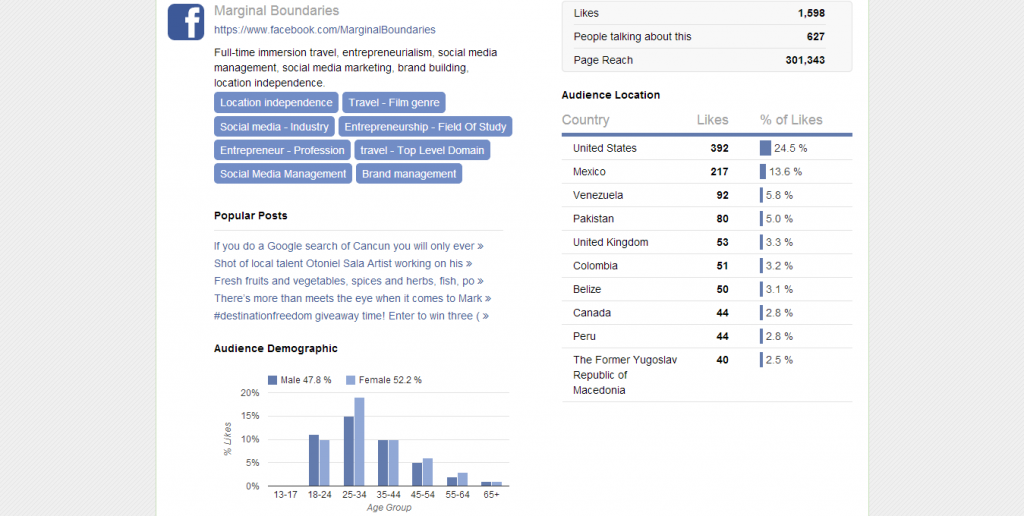 We offer a unique social media market strategy for specific partners who want to join the Marginal Boundaries family. Utilizing the power of our existing social media network around the world, we work hand-in-hand with our allies to spread your message to a global pool of clients and customers, people who can benefit from what you have to offer.
You have the content, we have the solution.
We are very specific in who we work with. This is not a general advertising program. Instead, we only promote blogs, websites, books, programs, products and services that are specifically related to travel, online entrepreneurship, cultural immersion, location independence and anything that can help individuals traveling around the world.
We promote fellow bloggers, bed and breakfasts, hotels, condo rentals, local services in specific cities ranging from dive shops, bicycle rentals, restaurants and cafes, Internet providers, hair salons, tour agencies and beyond. If you have a service or product that benefits travelers around the world or on the ground in your local area, we are here to help.
How Does It Work?
Every week, we promote your website, product or service via the Marginal Boundaries network with a targeted social media post, exposing you to a global audience and over 1,000,000 monthly views. This includes Facebook, Google+, StumbleUpon, Twitter, Pinterest and beyond.
On top of that, we also utilize the power of Facebook advertising to market your blog post/website/service/product, with ads running for a maximum of seven days. Every week a new social media post goes live through our channels. As soon as a new post goes up, we start a new ad to run alongside that post, guaranteeing you exposure to the maximum amount of views (over 500k as of this writing) per month.
We hold between a 1 and 2 percent click rate on our Facebook ads with Marginal Boundaries. Leaps and bounds beyond the average industry rates (see below).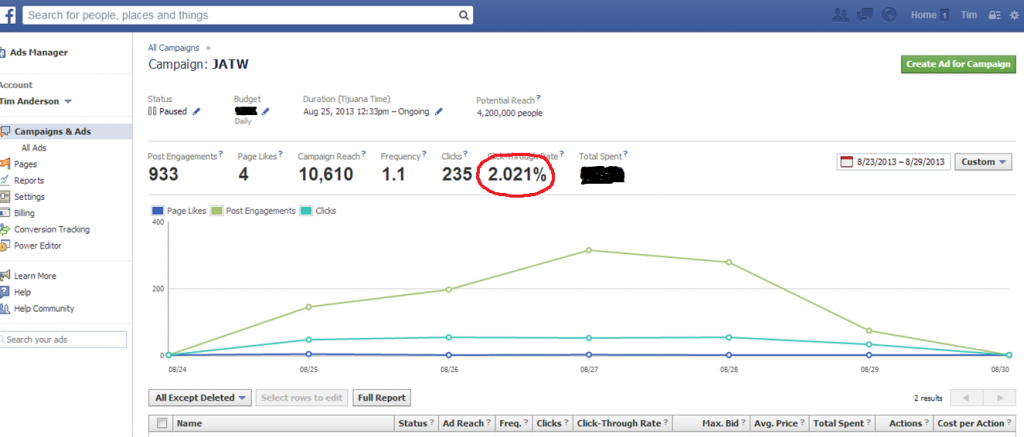 And sometimes, such as in the case when we have a special promotion for a holiday event, a giveaway, a summer sale or something where the promotion is specifically designed to draw people in and get their attention, we go above and beyond even the 1 and 2 percent click-through rates, and can see results as high as 4 and 5 percent. Perfect for those posts when you want to draw attention to your end-of-winter clearance on jackets or the first-of-spring discount on your condo rentals or a summer sale on your eBooks or consultations.

That means if your ads reach 70,000 viewers in a month, you will receive between 700 and 1,400 clicks on those posts (our average), and as much as 2,800 clicks for sales ads (4 percent CRT). The more engaging the content, the more click-throughs, and we only promote the most engaging, useful content to inspire clicks.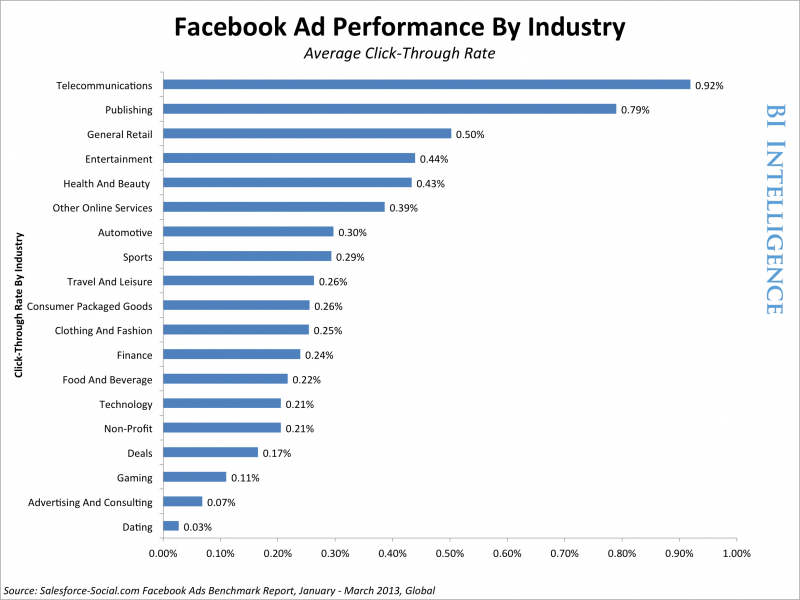 Our readers are far more engaged than the average Facebook user, based upon trust that we have built up with them over the past two years by providing only the highest quality information.
Where other advertisers may only get you 200 to 500 clicks on a single post, we provide several times higher rates.
Consequently, this is why we are so critical of the type of content we promote with the brand; I have worked ceaselessly since launching the brand at the end of 2011 to tightly control the content that we produce and ensure our reputation as global leaders. Our readers trust the brand because we only publish the highest quality content, and thus we have a higher click rate than a generic advertising company.
What Are The Costs?
The cost is $500 per month with a three month contract ($1,500 in total). You receive one guaranteed social media post per week, blasted out to our global pool of over 10,000 readers, and promoted through our various social media platforms for over 1,000,000 monthly views.
If you pay your contract up-front, we'll knock  $300 off the final price, bringing your total down to $1,200 for the three months.
On top of that, all Marginal Boundaries partners receive a $150 discount from the sponsored blog post service we offer, which generates even more exposure through paid StumbleUpon advertising, SERP rankings and inclusion in our private newsletter, where we have a global audience of opted-in readers who have a 25%+ click-through rate compared to the general public at our social media outlets.
If you are looking for global exposure for your travel-or-traveler-related service, product, accommodation or beyond, we are here to help. Marginal Boundaries is dedicated to a life of full-time travel and networking with a global pool of bloggers, travelers and location independent professionals, and our goal is to bring these people closer through the power of social media, creating a global network of partners who can benefit from each other's services around the world.
But not only that….

we have a 100% money-back guarantee.

 If we haven't generated the traffic that we said we would deliver, if we haven't gone above and beyond to give you the coverage that we promised you…we'll give you your money back, as well as a $100 bonus simply as a way of making up for it.

That's how confident we are in our advertising program. 
*The lifetime discount only applies for continual contracts. If your contract expires, you lose Founder status and must pay the full, public rates that everyone else pays.