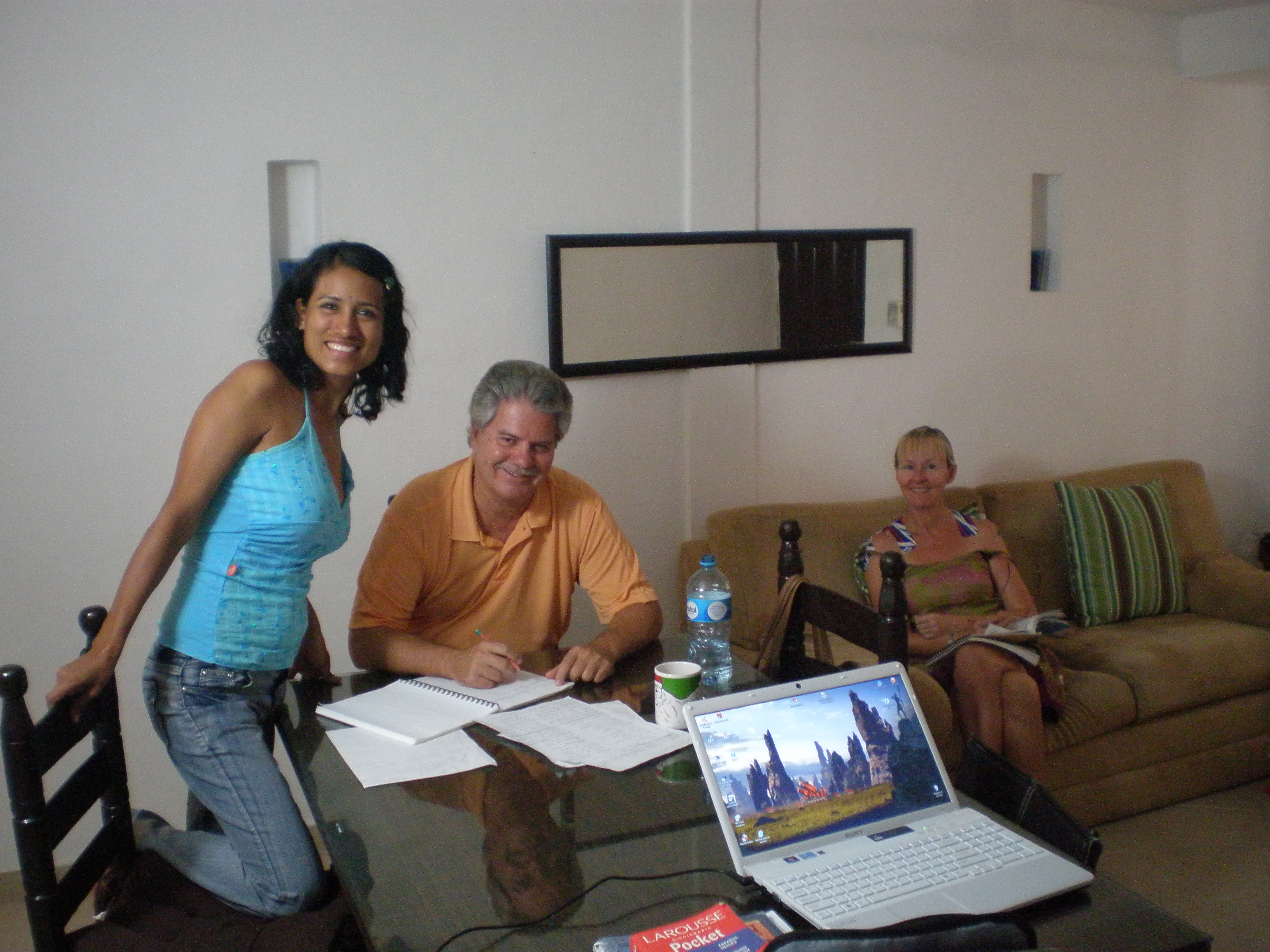 These days, Marginal Boundaries is a joint venture between myself and Cristina. It wasn't always so. When I first arrived in Cancun in September of 2010, before the brand was even launched, I was a solo traveler, fresh out of an almost nine year relationship that ended badly. I spent my first few months in a haze of tequila, weed and the embraces of all the hedonism that the tourist part of Cancun is known for.
Eventually, I made my way back to working; a contract from Lea and Jonathan over at Location Independent to draft a Cancun travel guide presented itself (ultimately it never saw the light of day but turned into my first Live Like a Local immersion guide), along with about $12,000 dollars in contracts from three long-term clients, and I pulled myself out of the fog and back into my work.
The next couple of months (December of 2010 and January of 2011) were spent working 10 – 12 hours a day out of my apartment and then in the evenings I would head to a little cafe just down the street from where I would hole up for my nightly editing sessions. There, I would sit for another three to four hours while editing the work from earlier in the day and shoot it off to my clients. It shouldn't come as any surprise that after several months of frequenting the cafe that I found myself drawn to the girl who was always serving my tea and softly smiling when I would fumble through my fledgling Spanish mumbling thank-yous and beyond.
But this isn't a story about love on the road. At least not in full. Rather, this is a tale of how one person's life can change dramatically, and the power  The Internet, social media and passive income have for allowing a person to completely reverse their fortunes and provide a life previously only dreamed of. This is Cristina's story.  Read More