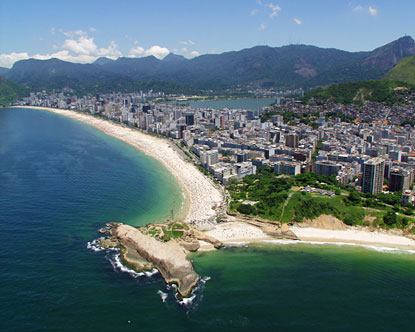 Considered by many to be one of South America's most beautiful paradise getaways, Brazil covers nearly half of the continent and is the largest nation. My focus while interning for Marginal Boundaries is my dream of traveling to different countries to experience different music cultures and martial arts, and Brazil happens to have both of those all intertwined into one, which also happens to be one of my favorites. Known as Capoeria, it is a Brazilian martial art that combines elements of dance and music with lightning speed lake sweeps, gravity-defying flips and full contact hits.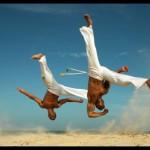 Brazil is also known for its beautiful beaches, fine cuisine and voluptuous women, not to mention their love for football (although it's known as soccer here in the U.S.). I have always wanted to  travel  to Brazil and experience the exotic qualities of their country as well as their martial arts, which also include Brazilian Jujitsu. Both Capoeira and Jujitsu include very precise and technical moves, each with a very different origin of music.
The cheapest time to fly to Brazil is from February to May and from August to November. For instance, if you're flying out of New York to Brazil it should cost around $700 USD as of 2012, although you can find that fares vary per year and can range upwards of double that in the low seasons when not a lot of tourists are traveling (supply = demand). Always remember to blend in with your surroundings so you don't look like a tourist, which means pack light and acquire some local clothing when you get on the ground; it'll make you look less obvious, plus you'll have bragging rights back home in regards to the bargain you got on your clothing.
Beyond the martial arts, there are numerous adventure activities in Brazil, ranging from sightseeing the beautiful waterfalls, wildlife watching or kayaking, snorkeling and surfing. Another good thing to know when grabbing a bite to eat in Brazil is that if you want Coke you better say coca or Coca-Cola because cola means clue in Portuguese. Like Mexico, Brazil has festivals that can last a week or more throughout the year, including the world-famous Carnival. Brazil is also one of the few countries that uses 120 and 244 volt electricity, which means you don't necessarily need a converter just to charge a cell phone or laptop.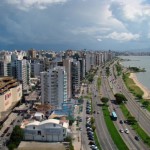 I'd love to live in Brazil for a few months and study one of the martial arts, or maybe hop on an Amazon riverboat and go through a grueling 12-day river cruise. Or maybe just rent a car, since Brazil has the largest road network in Latin America with over 1.6 million kilometers of highway to explore. It's definetely on my top five places I want to travel to for its musical background,  martial arts, fine cuisine and stunning beaches, and I know from reading the material published here at Marginal Boundaries and over at The Expat Guidebook site as I've been coming along in the internship that it has one of the fastest-growing populations in the world, as well as one of the strongest economies. That's one of the reasons I'm doing this internship, so I can learn how to be global and start visiting the places I've always dreamed about for exploration and new work connections, and Brazil is high on my list!
With over 1,500 copies sold, our flagship 568-page eBook is what started it all. Learn how to travel the world like I do: without a budget, with no plans, funded completely by your website and online ventures.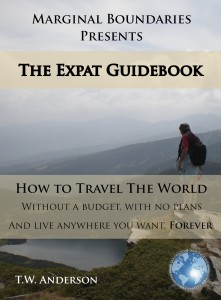 Get Your Copy Today!
Unplug from The System, cure yourself of The Greedy Bastard Syndrome, tap into your universal potential and create your own reality. Build a brand, travel the world and realize your cosmic consciousness.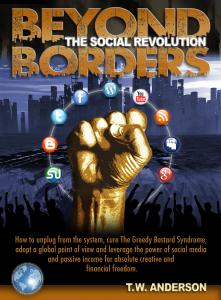 Get Your Copy Today!