After you've done all the research, chosen your top few destinations and finally gotten up the courage to take the plunge, there's another step that you may want to consider before you actually settle down in a city to live like a local. If you've been there on vacation that's one thing, but if you've never been to a city before you run the risk of being unsatisfied with the realities of being on the ground as a location independent digital nomad, and the last thing you want to do is settle in for a six month (or longer) stay if you aren't even sure if you will enjoy your chosen city.
Testing the waters is a good idea if you haven't ever partaken of the location independent lifestyle. If you are a veteran digital nomad you have already mastered the art of flexibility and learning to let go, which means you can live like a local in any city of the world and have an enjoyable time because this is your lifestyle; you love adventure, excitement and experiencing new cultures and people. But if you are a newbie to the location independent lifestyle you could be in for a severe round of culture shock and homesickness after only a few weeks if you don't enjoy the location.
There are numerous ways to experience a city for the first time. Perhaps the oldest tried-and-true method is staying in hostels. They are far cheaper than hotels and these days you are hard-pressed to find a hostel that doesn't have air conditioning, hot water and high-speed Internet, which means you have all the amenities of a hotel at half the price. The amenities do vary depending on the hostel in question, but you can always find half a dozen highly-rated hostels in any given city that have all the amenities you need. Hostels are ideal because the people who work there are usually multi-lingual and they are locals who are more than happy to show you around their city, plus you can group up with other travelers and do things as a group if you prefer, or maybe even meet up with a veteran traveler who has spent time in your chosen city.
One of the newer options to come out of the past few years is CouchSurfing. If you haven't heard about it yet, CouchSurfing is another social media outlet. It is set up for locals who have a spare couch or bed to be a host for travelers, and you–as the traveler–can search through the available hosts to find someone you think you might get along with and send them a query. Not only is it a great way to meet locals who have a place for you to lay your head for a few days, but it's also a great way to get involved in the local communities because CouchSurfing also has forums where events are scheduled for expats and locals alike, giving you the chance to experience life as a local even if you are only in town for a few days.
TravBuddy is similar to CouchSurfing except that it is set up primarily as a way to find traveling partners, or people who are going to be in the same place you are going at the same time. However, there are also a lot of local people who have profiles up on TravBuddy, and the forums also contain a wealth of information ranging from people offering to host to apartment rentals and house swaps. They also have hotel, hostel and restaurant reviews from the travelers on the website, plus plenty of traveling photos, which means you can get an insider's point of view on places around the world.
Any of these options are good, but the goal is to go to your chosen destination and spend a week or to immersing yourself in the environment to test the waters and see if you think you will actually enjoy a long-term stay. There's nothing wrong with diving headlong into the soup if you have a strong constitution and don't mind a challenge, but if it's your first time you may want to take it slow to ensure you don't have a bad experience that sours you on the location independent digital nomad lifestyle.
With over 1,500 copies sold, our flagship 568-page eBook is what started it all. Learn how to travel the world like I do: without a budget, with no plans, funded completely by your website and online ventures.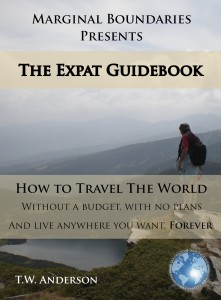 Get Your Copy Today!
Unplug from The System, cure yourself of The Greedy Bastard Syndrome, tap into your universal potential and create your own reality. Build a brand, travel the world and realize your cosmic consciousness.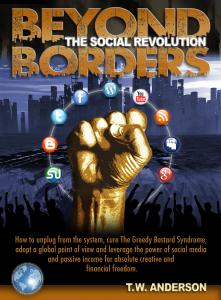 Get Your Copy Today!