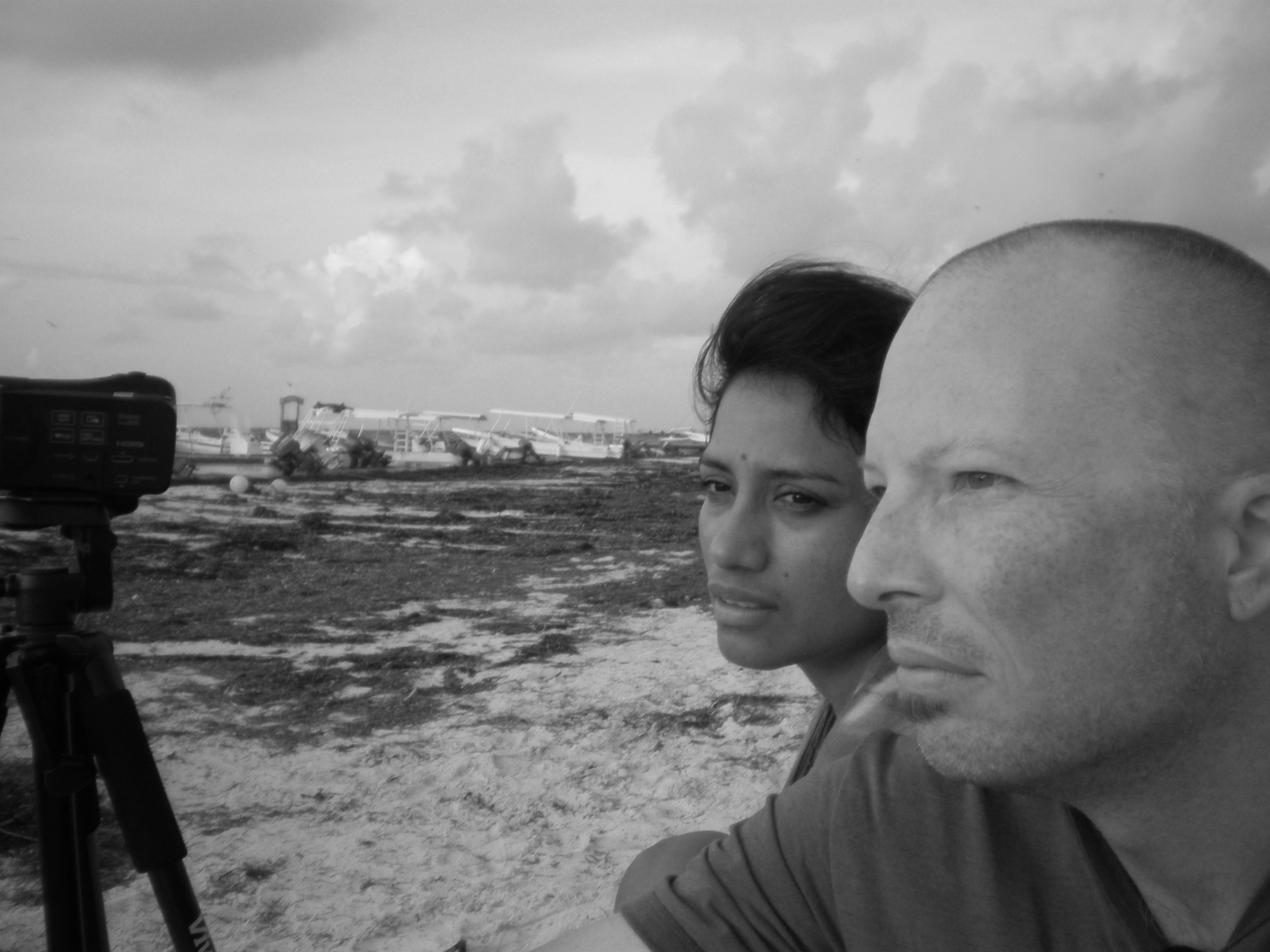 My long term plan for Marginal Boundaries was always to get the company to the point where I could host retreats. While initially I had planned on starting to do this at the end of 2013 as opposed to the end of 2012, the recent suicide of my brother inspired me to accelerate my plans to help others avoid the same fate due to depression related to years of unemployment, impossible debt and third-world living conditions in first-world counties for those who haven't found a way out yet.
On December 8th, I took the concept for Destination Freedom to my private newsletter subscribers and received a resounded "YES!", along with an immediate three sign ups for our very first Marginal Boundaries retreat. Sophie Douglass, Jen Welzel, and David Meier are the first three adventurers who have signed up for Destination Freedom and are ready to embark upon a new journey of discovery, awakening and a life of location independence, and the time has come for me to announce the retreat to the public…as well as let you know about the Summer and Winter retreats we also have planned.
So what's it all about? Well, it's a culmination of everything I've been doing the last two years with Marginal Boundaries. From 30 Ways to 30 Days to The Expat Guidebook to our immersion travel guides, to the YouTube channel and the social media pages, I've been writing about how to realize a life of total creativity, unplugged from The Matrix and absolutely free to pursue whatever lifestyle and career you want, in any corner of the globe that you want. To do exactly what it is that I've been doing since January of 2008, debt-free and entirely through my creativity as a human being.
Now, rather than only the newsletters and books and blog posts and the YouTube channel and via video chats online, I'm also organizing and leading cultural retreats with my girlfriend and partner where the focus for the entire time is on one thing and one thing only for the three month duration: the creative growth of the participants as they embark on an intense journey of discovery.
Follow along the YouTube channel as we document the process and show their growth. This is a three month journey of expanding consciousness, teaching how to break the chains that bind people to the old way of doing things. To teach people now to master their own human potential through social media, global consciousness and the understanding that the possibilities are infinite when you can create your own reality through digital means.
You'll build a brand, a website, an idea, from the ground up, or enhance what you already have. You'll learn Spanish, the language of the number one market in the world for job growth in the current era. You'll be in a continual state of learning for the course of the three month retreat in an environment that is designed to enhance your learning potential. Don't worry about food and accommodations; we're taking care of all that, so the only thing you need to focus on for three months is your personal growth and evolution.
Along with myself, we've also got a small team of guest teachers for Destination Freedom who will be speaking on topics ranging from full-time travel to passive income, brand building, traveling with kids and beyond!
First up, I'm pleased to announce that Wandering Earl, who will be in Playa del Carmen with his own tour group in March, will be guest speaking for a night or two, plus we'll be meeting up with his group for a dinner out on the town. For those of us within the travel blogging industry the guy needs no introductions. If you don't know who he is, check out his website.
We also have Hans from the Pro Web Group, who you'll remember from our YouTube interviews, teaching classes on website development and coding, such as what he does through PSD2HTMLPros. He's an entrepreneur like myself who has gone to Japan to buy motors to repair and re-sell in Canada, he's gone to the Congo to buy and sell precious metals, and he regularly works as a web developer. He also lives here in Cancun six months out of the year, which was how we initially met a couple of years back. He'll be primarily speaking on web development, but also on digital entrepreneurship and "thinking outside the box".
On top of that we have my friend Janelle, who is the driving force behind Virtual Assistant Info, who will be teaching on traveling with children between countries and going into more details on what it means to be a global virtual assistant for clients around the world, using social media and the power of The Internet to create your own reality.
And on top of that, we have a specially designed team-building tour, designed exclusively for Marginal Boundaries by Snail Adventures, included in the price of the retreat, so that we can bring our community of digital adventurers together even closer to inspire their creativity and cohesiveness. A cord is strongest when it is made up out of many other cords intertwined together. 
You can check out the full media packages for the retreats at our Facebook Page or our Google+ Page, depending on which one you prefer. There are only two more positions left for the March, April and May retreat, and positions are on a first-time, first-serve basis. Registration has been extended to January 21st.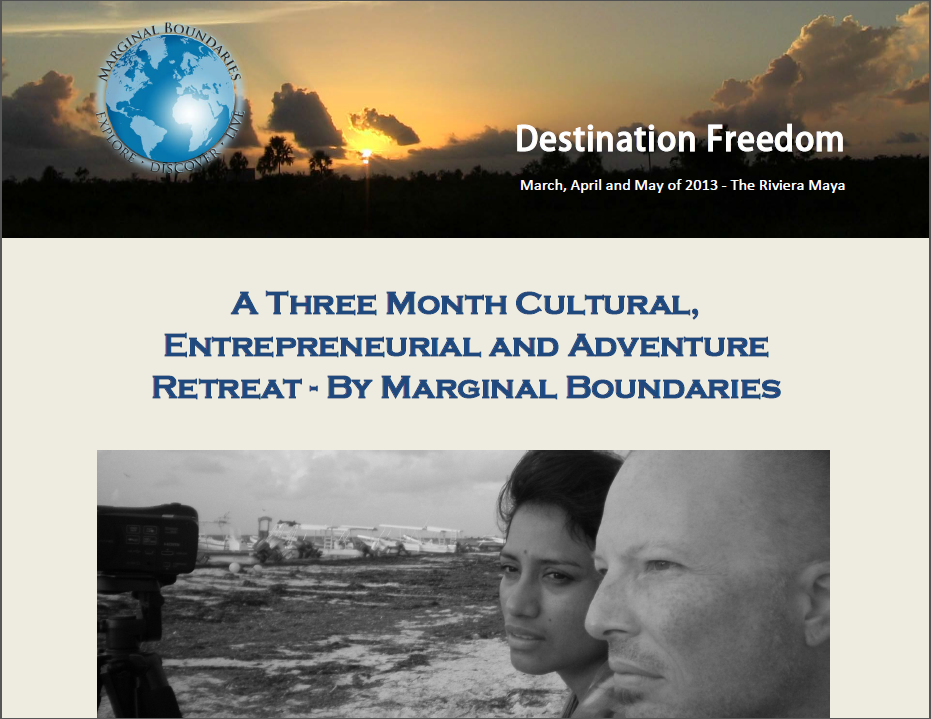 With over 1,500 copies sold, our flagship 568-page eBook is what started it all. Learn how to travel the world like I do: without a budget, with no plans, funded completely by your website and online ventures.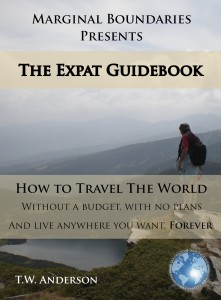 Get Your Copy Today!
Unplug from The System, cure yourself of The Greedy Bastard Syndrome, tap into your universal potential and create your own reality. Build a brand, travel the world and realize your cosmic consciousness.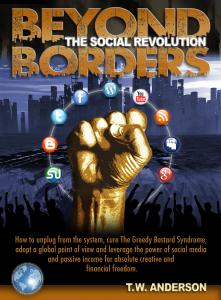 Get Your Copy Today!