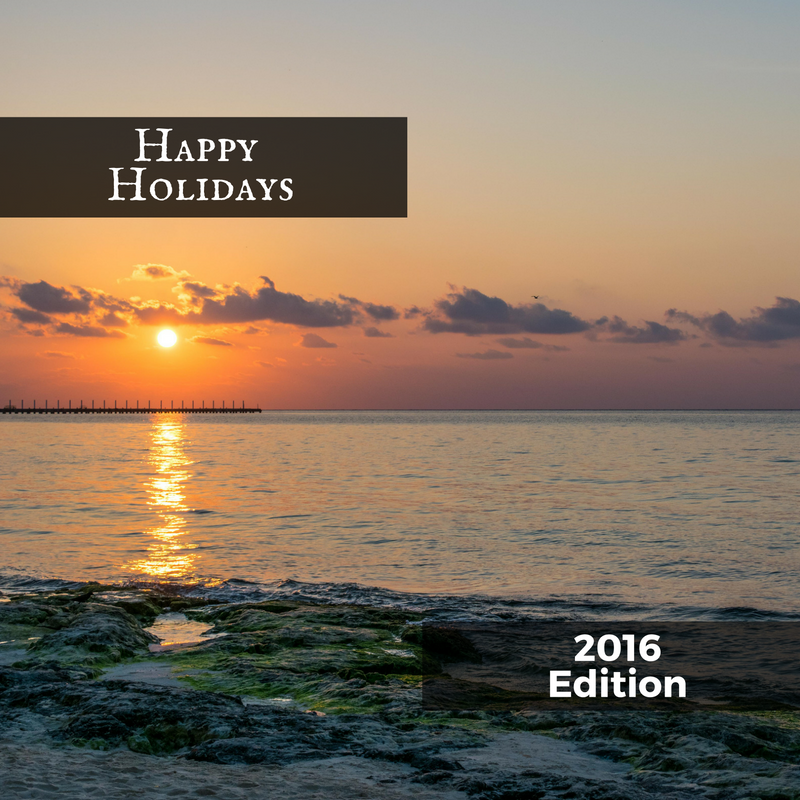 2016 was another year of fewer blog posts compared to previous years, and more client work. A transition we wanted, and we're entirely happy with. One we told people would happen, last year; more work on the video game project + more focus on contract work instead of just the blog, as Cris and I developed new goals and objectives post-surgery in early 2014 that changed how we live. 
We were unsure how things would go after Cristina's emergency surgery in early 2014. But we found ourselves in Costa Brava nearly a year to the day later, her scars still somewhat tender, but able to spend a few hours per day climbing around and exploring, shooting photos and recording video. And things just kept on going from there.
That trip led to TripAdvisor and Oyster from July of 2015 until July of 2016, and then right into the Adventure Collection in August of this year, which as of November of 2016 turned into something I'll be working on throughout 2017.
Cristina's surgery was also the launch point of Stormhaven Studios, LLC. Our third year anniversary is coming up in March of 2017, and we're having a team meeting down here in Cancun at the end of March. We've grown from six to a team of 13, and generated a loyal following along the way. 2015 saw us draw in 40+ million views across social media from our vodcasts, and the launch of our pre-order store that September.
In between the two projects, somehow I managed to find time in October and November of this year to crank out around 90k worth of words on Volume I for the series draft the game is based on. As of today I'm sitting on a manuscript of 170k words, with another 30-40 to wrap the rough draft up. I'm taking December 23rd – January 3rd off for the holidays, and that's the only thing I'm working on.
I'm in the middle of talks on several different projects for 2017; once Cris and I know the final schedules and numbers on all those projects, we will be mapping out our 2017 calendar year. It's unlikely we'll do anything major until mid-year. Our lease is up in mid-July. So we're staying in Cancun until then. We're thinking we'll finally take that 3-month road-trip up through Chiapas, Oaxaca, and Central Mexico we've been talking about since 2014, but was put on hold due to Spain and then the TripAdvisor project.
We might also stay for another six months, depending on how well Cristina's Airbnb is working. So far, she's been Superhost for 20 consecutive months, and it looks like we're well ahead of the curve for earning a renewal in January for 21 months of uninterrupted status.
It's unlikely that we'll do more than a handful of blog posts next year; moving forward, we're going to focus primarily on video + photo content + ebooks through our Patreon; we're also still adding episodes to the Foodie's Guide to Cancun before we head out, and we'll be producing new episodes in other parts of Mexico once we head out from here.
We haven't really promoted the Patreon too much just yet, as we've been back-filling it with content, but you'll want to subscribe now for the best of our future updates and content. We kicked it off a couple few months back and told a few people about it, but we won't start heavily promoting it until 2017 after we know next year's schedule.
We'll let everyone know once we have some solid plans in place.
In the meantime, happy holidays for everyone as we wind down 2016. See you in the new year with new adventures!
Tim & Cris