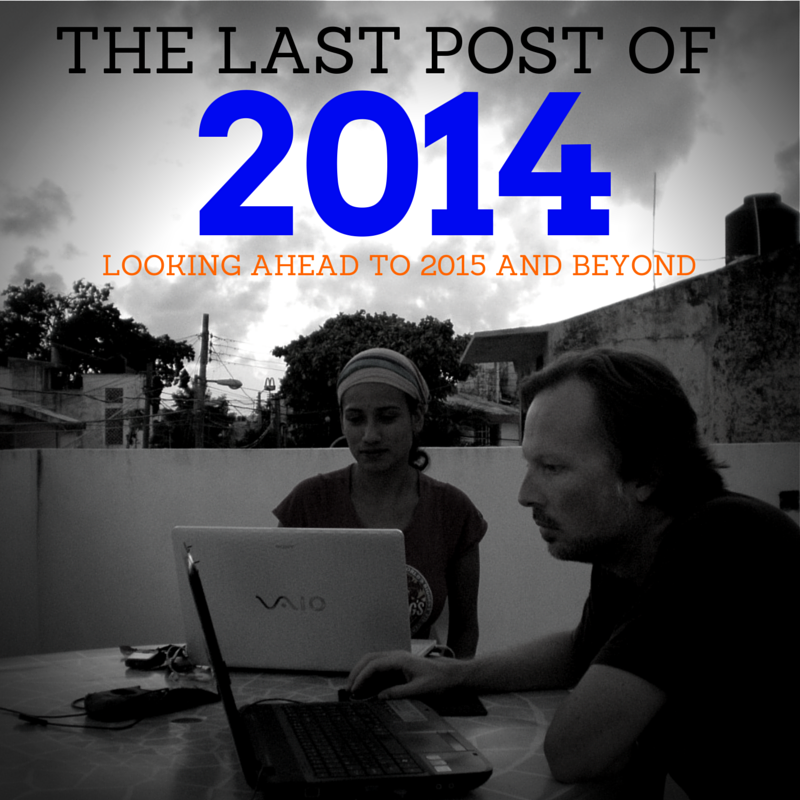 As we wrap up 2014, there's still a lot on the table. So much, actually, that I won't be making any blog entries here at the Marginal Boundaries website until mid-January of 2015. Here's what we'll be doing over the next month as we count down the last of this year and move into 2015 with a vengeance.
So, if you've been following along for awhile now, you know we have a team of interns joining us from January to June of 2015. I'll be heavily occupied with those folks for the first six months of the year working on building up their individual brands with them and imparting what I can in relation to Internet marketing, social media, and for-profit blogging.
But before we get to that, we've got to finish up 2014.
First up, I've got the web comic that I've been building up since the end of June. It's closing in on 9k followers at present, and I'm hoping to hit 10k by the time January hits. I'm currently working on the first book/product for that project, which is due out in January of 2015. That's my current "primary" project. Still a few weeks left this month, so I'm buckled down doing 3 – 5 illustrations per day.
I'm also in the middle of getting an apparel store launched for the web comic. I've been uploading/designing several t-shirts per day and will be doing so for the rest of the month until I have 25 – 30 different designs ready to launch alongside the eBook when it goes live at the first of the new year.
The associated Spanish page is going good. We passed 141k the other day, up from the 55k that it had when I started in January of 2014. I'm not sure what we'll be doing with that in 2015; I want to do a fast-and-easy eBook in January/February, but after that we need to do some market research to figure out where we can most profit from our Latin customers in 2015 and beyond.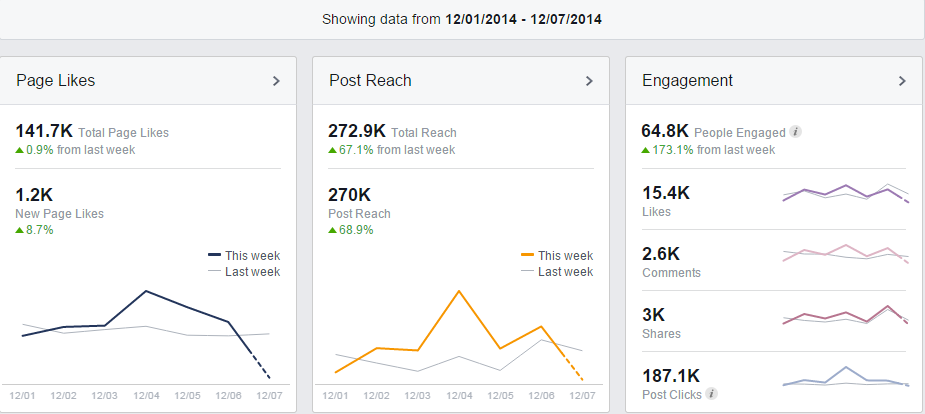 I'm prepping courses for the interns for the past few weeks, actually. They've all sent me their strengths/weaknesses, and I've been tailoring their one-on-one sessions to ensure that I can help them grow in all the right areas. Also still working with Margherita from The Crowded Planet until the end of the year; she's doing some work for me while I'm teaching her Internet marketing and social media basics for their brand.
I'm also finishing up the three-month case study that I've been working on for Facebook. That's due out in January, and only for newsletter subscribers, so make sure you sign up if you aren't already. And I'm working on the  Marginal Boundaries podcast + Business of Travel Blogging Google+ group, and we've got a slew of YouTube + Facebook videos already recorded that I have to finish post-production work for our 2015 campaigns with Marginal Boundaries.
And then there's Saga of Lucimia, our MMORPG. We hired our 8th and 9th members recently, and our Google+ page has been going off the charts recently, with well over 350,000 views in less than 30 days since we started our official campaign earlier in November. I've got to get a new website theme selected + uploaded by January, as well as get our store launched, the forums launched, and I'm continually managing the team + social media + crowdfunding goals.
Once January hits, I'll be spending the first two weeks with the interns getting them up to speed with group sessions on a daily basis: hands-on training as well as classes. Then, around mid-January, I'll be turning them loose to work on their individual and team projects and from then on we'll be meeting as a team once a week and doing one-on-one sessions once a month to fill in the blanks.
Once mid-January is here and I've set the interns loose on the world, I'll be spending more time on the MMORPG. Our goal there is to have a playable alpha test available by March, at which point we launch our crowdfunding, and the goal is to see if we can't get to 30k per month of income by the end of 2015.
That's a lot of work, but we've got a progressive schedule laid out and I'm pretty confident that we can hit the goal working as a team. I talked about this a little bit in episode three of the Marginal Boundaries podcast, going over our numbers at Google+ and how we are a few months ahead of schedule right now as far as traffic goes, and how we are adapting our tactics to take advantage of the virality of things.
My goal with the interns is to get them all to the point where they can be making 3k – 5k USD per month by the end of 2015. Again, not a difficult task, just one that requires training and discipline to achieve. Most of them are already making some money, so it's easier than some I've worked with in the past who have started from scratch.
Once the interns are in full-swing, February should be all about doing the aforementioned quick-and-easy (thinking a 1 or 2 week project) book for the Spanish page, then I am supposed to be down in Belize at the San Ignacio Resort Hotel for a month-long mentorship in March. Will be reconfirming with the girls at the first of the year, and I'm looking to expand in that arena in 2015 and do more commercial consults throughout the year.
After that, I'm waiting to hear back on several proposals for some speaking gigs for April and May. Assuming those are approved, I'll be off to do some presentations. Apart from that, I'll be buckling down hard and heavy with the crowdfunding campaign and social media for Saga of Lucimia doing interviews, Twitch feeds, writing press releases and the like, as well as continuing the education of my students.
We also hope to be going up to San Cristobal de las Casas for April – September /October for a six-month run to produce a new Live Like a Local guidebook + more content for YouTube/Facebook video to promote our Mexico – Gone Native book. Then we'll head back to Playa del Carmen for November, December and January to take care of my permanent residency paperwork for Mexico.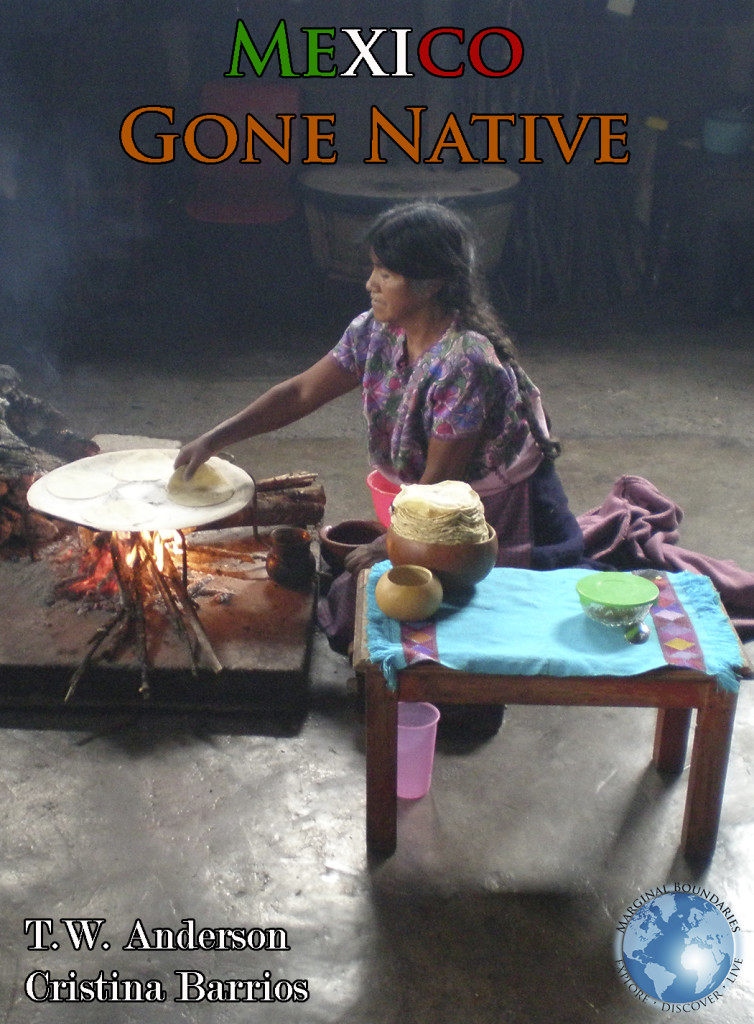 Then, assuming we are on track with our MMORPG + commercial consulting, the Marginal Boundaries blog will go on an indefinite hiatus. My goal at that point is to spend all of 2016 traveling with Cristina in between consultations (and enjoying some much-needed downtime and vacation) and doing press + conferences for our MMORPG (PAX, E3, GenCon, DragonCon, etc.) and spending the bulk of my time working full-bore on the video game.
The objective is to turn the MMORPG into my full-time job for 2016 and onwards. We plan on launching in 2017, then there are three expansions planned (2018, 2019, 2020), and then once those are done I have some plans for where Marginal Boundaries will be for 2020 and beyond. Somewhere in the Mediterranean, on a boat, flitting around the coastlines during our 40s and enjoying the spoils of war while we look to the future of what our game studio is going to be working on.
That's right; I fully plan on putting Marginal Boundaries on hold for four years. I've accomplished just about every goal I set out to do with the brand when I started. It's led me to some interesting opportunities, and my dream since I first started writing the books in 2008 was to get the Saga of Lucimia story out there. Originally, it was only going to be a book series, but now it's evolved into something much larger, and I'm going to take it all the way.
It's also the dream of the team members: to work full-time in game development. We all plan on doing this as our "retirement" job, the passion project that we all work on in our late 30s into our 40s, and then from then on, who knows?
In the meantime, that's it for this year. We'll have some new material for you in mid/late January of 2015, but that's it for this year. Catch you all on the flip side, and hope you have a happy holiday + new year celebration!