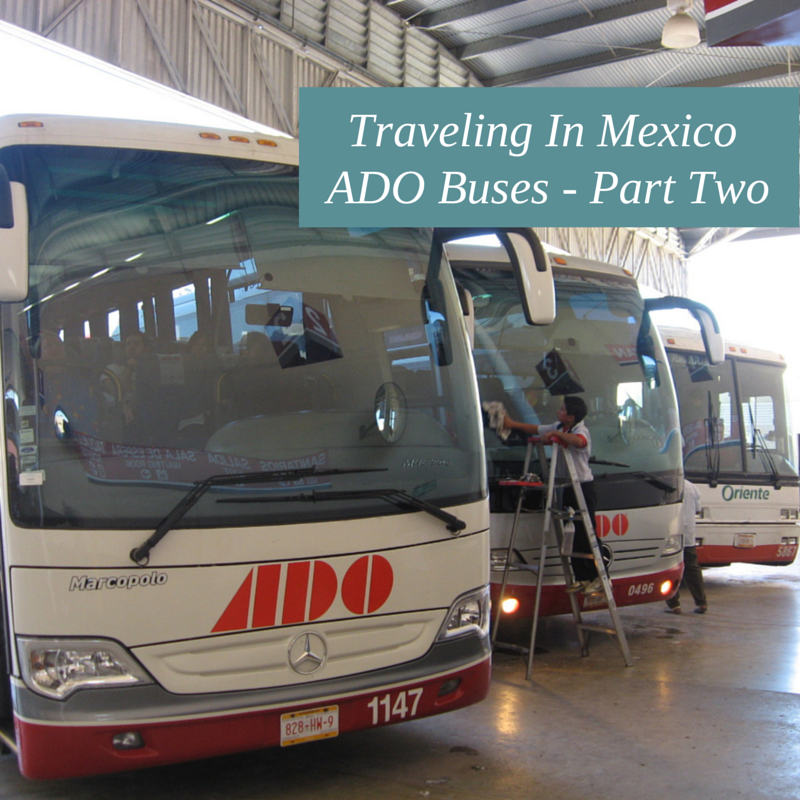 While public and private road transportation might be a think of nightmares in the United States, in many other countries around the world it is comfortable, reliable and affordable. Such as with ADO, the transportation company whose buses serve the central and eastern parts of Mexico from Mexico City to Cancun.
Cristina was born and raised in Mexico and has used ADO hundreds of times during her life, while I myself have been using them extensively since first arriving in the country in 2010. If you want to travel in this part of Mexico in style and comfort without flying, this is the only bus company to work with. 
This episode talks about how routes and destinations don't show up on the website if you access it from outside of Mexico. Instead, you'll have to use a VPN with an IP set to Mexico to get some of the routes and destinations to show up as available for you.
It's not an issue that happens every time, but it does occur. One of our last boot camp members couldn't find the routes from Cancun to Palenque that I could see on my screen when she was trying to book and research from her home in the United States, and most recently when Songi from over at the TBEX convention was trying to book my round-trip travel to get me from Emilano Zapata out to Cancun for the convention in September our little pueblo of Zapata didn't even show up on their list of destinations.
Watch the video for the full details (and don't forget to subscribe to our YouTube channel for regular updates on life in Mexico, traveling tips, the business of travel blogging series, and Viajes Con Cristina).
Don't forget to sign up for our free newsletter, where I share insider tips on social media and travel tips from my presentations and personal business strategies, as well as join our Google+ Business of Travel Blogging Group. Or, if you are ready to take your business to the next level, pick up one of our immersion travel publications from the store…either an individual book or a packaged set, and join the ranks of the thousands of others who have gone before.