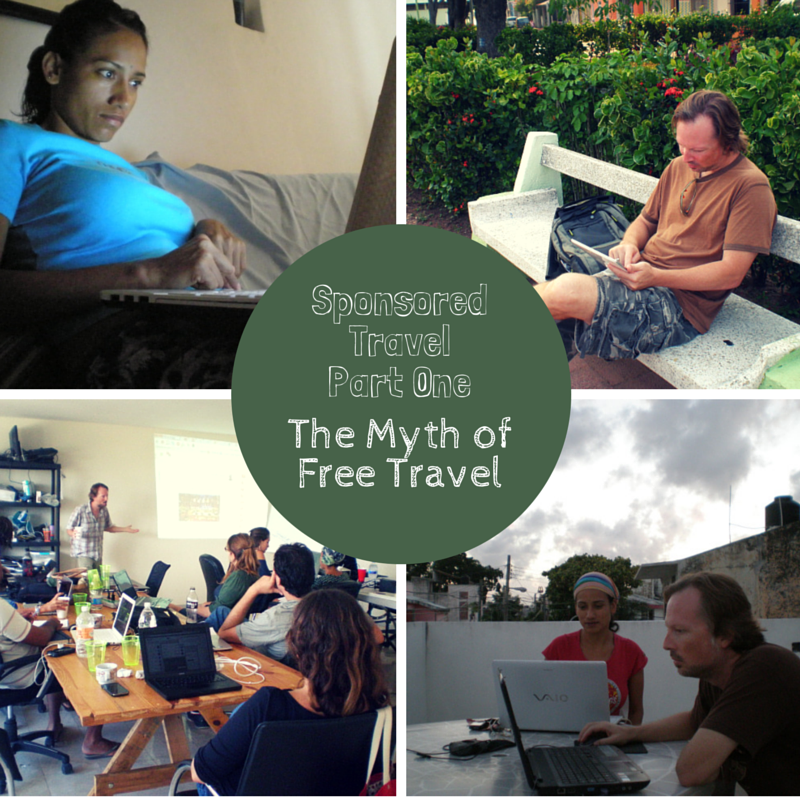 When you look at the Holy Grail of travel blogging, the vast majority of bloggers who have sprung up since around 2012 or so will quote one thing as their primary reason for attempting to work in this profession: sponsored travel. But what many of them fail to realize is that earning sponsored travel is a process that takes several years to build up to, and at no point along the way does "free" ever enter into the picture.
First and foremost, if you are just coming into the game, you are nobody. Get ready to work your ass off and build up over the next two to three years until you reach the point where you have enough traffic + expertise to offer potential sponsors to earn press trips and related opportunities. Don't forget to check out the 3,000+ word overview post on sponsored travel here.
Secondly, understand that at no point in the journey will you ever receive "free travel". That's a myth. And in some cases, an outright lie. You will work every second of every press trip you take, and when working with sponsors your goal is just that: to actually dance for your meals. You will be putting in ten times the amount of work for a press tour and sponsored trip than you would ever do for your own blog posts.
The reason for that? Because your blog is just your personal platform. The moment you turn it into real estate for potential sponsors, you enter into the world of professional blogging. Which means giving significantly more than you receive in turn and proving your worth to sponsors, going above and beyond to deliver more than their expectations, so that you can turn around and earn the next sponsorship.
And thirdly is the simple fact that starting a blog for the sole purpose of earning free travel is the worst possible reason to start a blog in the first place. If this was your reason for starting yours, you've been duped, just as anyone who has ever read a book regarding the mythical four-hour-work-week and actually thinks that it's possible to manage a multi-million-dollar company with just a handful of hours per week.
When you look at the big dogs in the industry, folks like Wandering Earl or Gary Arndt or Deb and Dave from Planet D, these people have been out there for years with their nose to the grindstone. And they still work. Hard. At far more than just blogging. They are out there going to conventions, making connections, networking, doing interviews on television, radio, other blogs and beyond.
They didn't just come along and magically start earning sponsorships. They earned them. Worked for them. Built up their blogs through blood, sweat and tears. I personally didn't earn my first sponsored trip until I was two years into the blog. It took us that long to have enough traffic and and, more importantly, enough influence with our readers to inspire them to take action on what it is that the sponsor needed.
You won't have that influence with a six month or year-old blog, as a general rule. There are exceptions. But most people need a couple of years or so of building up until they have enough influence within their blogging community to inspire people to take actions on a grand enough scale to compensate a sponsor for giving you something in exchange for your publicity.
Because until that point, you are just empty traffic without any actual effect.
Don't forget to sign up for our free newsletter, where I share insider tips on social media and travel tips from my presentations and personal business strategies, as well as join our Google+ Business of Travel Blogging Group. Or, if you are ready to take your business to the next level, pick up one of our immersion travel publications from the store…either an individual book or a packaged set, and join the ranks of the thousands of others who have gone before.