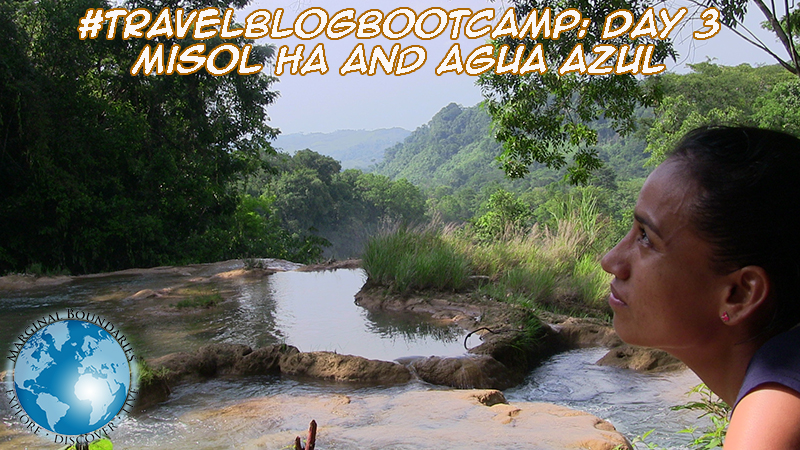 The past week has been an adventure-packed, back-to-back series of days as part of our adventure tour/travel blog boot camp here in Palenque, Mexico in the beautiful state of Chiapas. From the ancient Maya ruins of Palenque itself to the waterfalls at Misol Ha and Agua Azul, down the Usumacinta River to the ruins of Yaxchilan, back to the ruins of Bonampak and the jungle surrounding, it's been an exciting time along with our most recent graduate, Amelia from The Everyday Journey.
From here, we've only got a few more days until we head to TBEX in Cancun on September 9th, where I'll be presenting on advanced Facebook marketing and advertising solutions. In the meantime, let's take a look at what we've been up to during our tour and class with an in-depth series of photos and videos.
Another morning of monkeys, good coffee and a hearty breakfast. Cristina spent the night back at our place, so the morning was just Amelia and I, and we switched out classes for the morning, covering branding and brand building, which go hand in hand but are two separate concepts and components that require 2-3 years to build up in order to generate the most effective ROI with your travel blog…and land those coveted sponsorships and corporate clients that take you from the little leagues to the big leagues.
The tour for the day was the waterfalls at Misol Ha and then the river/waterfalls out at Agua Azul. It's an easier day than doing the ruins, because it's far more relaxed and you don't have to get up early and out there to beat the heat of the afternoon jungle or worry about too much road time with transport. We didn't leave until noon, so we had plenty of time in the morning for classes while we waited for Cristina to show up.
From there, we took a private van with a few other fellow travelers and headed down the road to Misol Ha, the first stop for the day. It's not much in terms of a destination; more of a notch on the belt for the Palenque region of Chiapas than anything else, but it makes for some good photos + videos. It's mostly famous for being the waterfall that Arnold jumped off of in the Predator movie from back in the 80s, and if you take a tour you'll hear every single guide hamming up this fact.
We had an hour at the waterfall; just enough time to get some photos, walk the pathway behind the waterfall, shoot some videos and then make it back to the van…where we had to wait 20 minutes for a late couple. The driver was pretty irritated with them and made sure to gruffly inform them that if they were late at the next stop he'd be leaving them behind and they could find their own way back. There's always ONE couple or person who is late

(except on our tours; we have a rule: anyone who is more than 10 minutes late has to buy a round of drinks for everyone in the group at the next dinner. Salud!)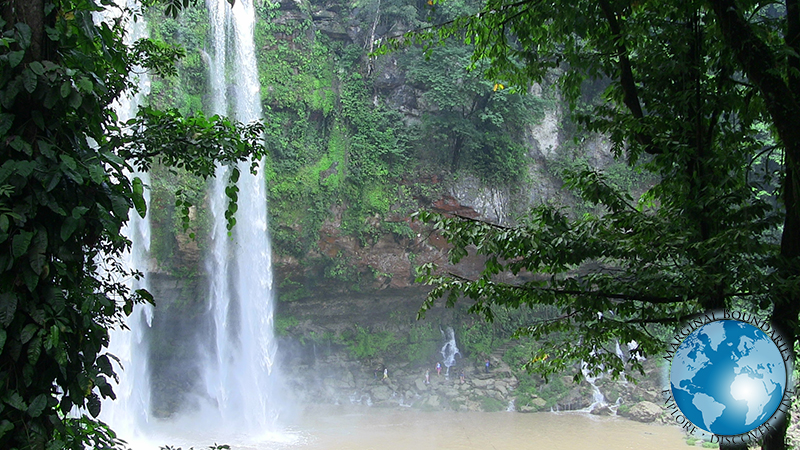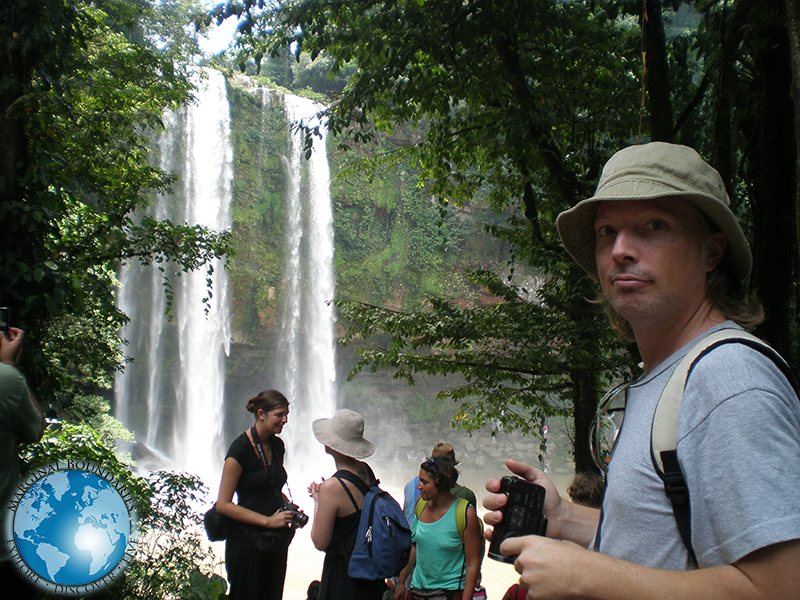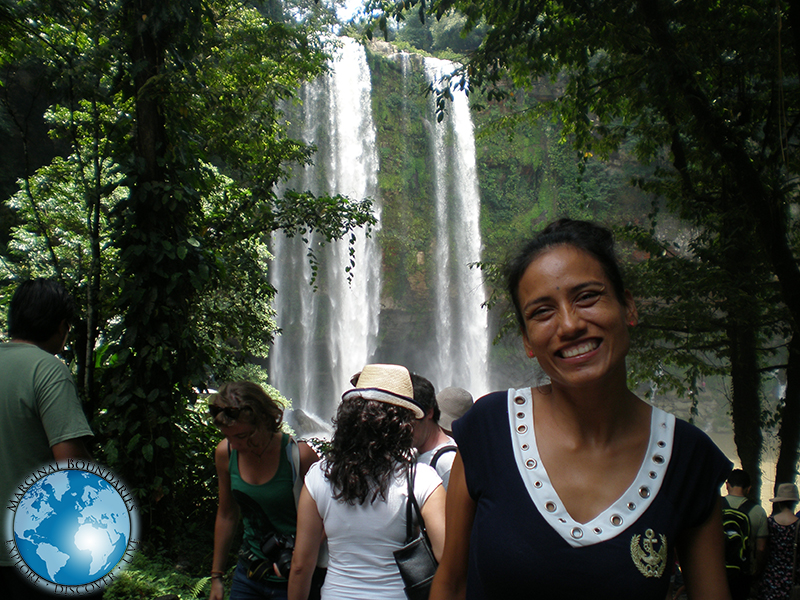 Ver El Panchan en un mapa ampliado
Agua Azul was the next stop. This is one of our favorite day-trips, and Cris has been out here numerous times with her family for a BBQ and lazy day on the river. It's fairly touristy in that there are stalls selling hand-crafted goods, souvenirs and fruits/veggies/beer all the way up, priced for tourists, of course. But we were here in low season, which means half the shops were closed and there were barely any tourists here; mostly just locals enjoying some down time at the river.
You start at the bottom and walk your way up. If you really want to explore everything, you'll need a full day, but when you are doing a combination tour/boot camp, we have to limit things somewhat to accommodate the classes + meals + transportation, so we only had a few hours. We started off with some fresh fish at one of the first restaurants at the bottom of the hill, before the tourist area really starts; local prices, of course.
However, the local kids spotted us from a long way off and rushed our table (along with the others who were eating lunch) with a barrage of "buy this, buy this, buy this" selling fresh bananas, fried bananas, mangos and other fruits, as well as spices, powdered cacao and more. We ignored most of them but ended up buying some from this little girl, and Cris + Amelia took her photo before the kids all ran off.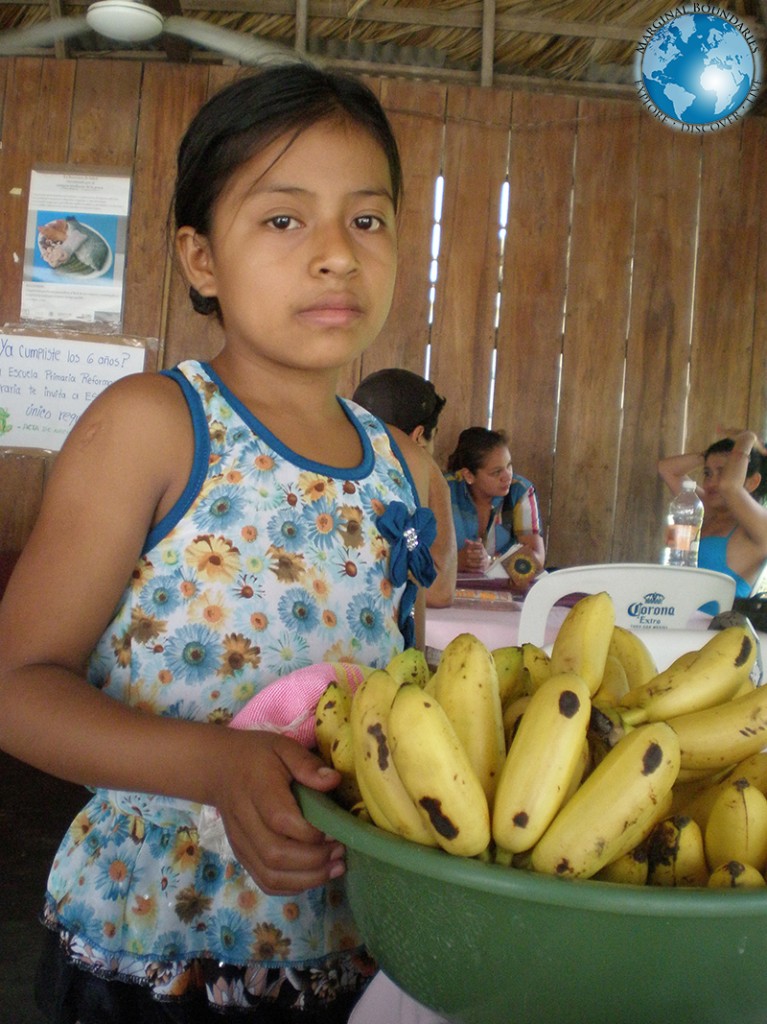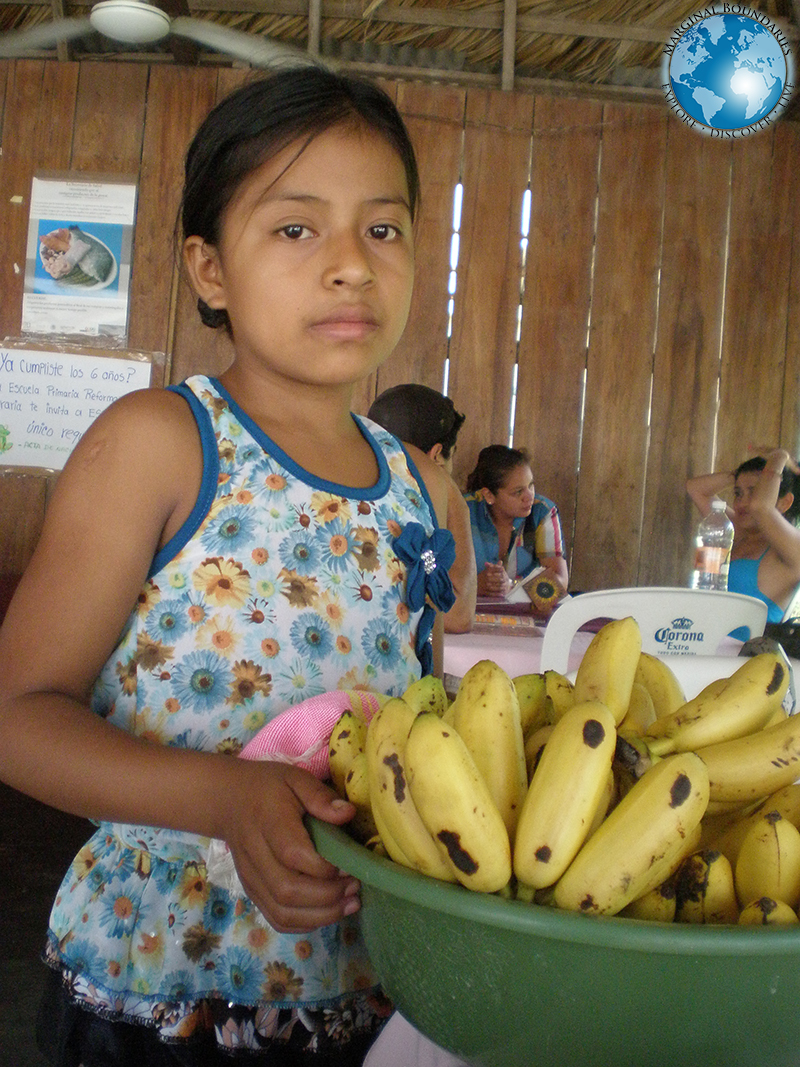 Then, about five minutes later, the kids were back with an adult in tow who started demanding that we pay 5 pesos apiece for each of the photos we took of the girl. This led to the rest of the kids demanding five pesos as well, because they were all "in the photo". We ignored them; it's just a ploy to get more money from the tourists, and we already bought their produce. After a few minutes it was obvious we weren't going to pay, so they just left.
After that, it was time to go do some exploring up the river and check out the waterfalls. Plus, Amelia wanted to get some swimming in, and while you can do so at the bottom of the falls, there's better places up towards the top, which means at least an hour of hiking up the river. Thankfully, it's an absolutely amazing place for photos and videos, and it's shaded the whole way so, while you might sweat a bit from the humidity, you won't get too hot…and even if you do, there are plenty of refreshing pools of water to dip into once you reach the top!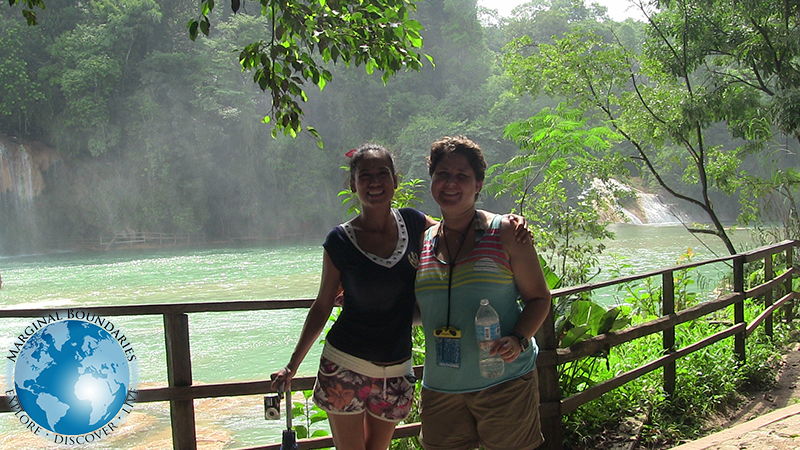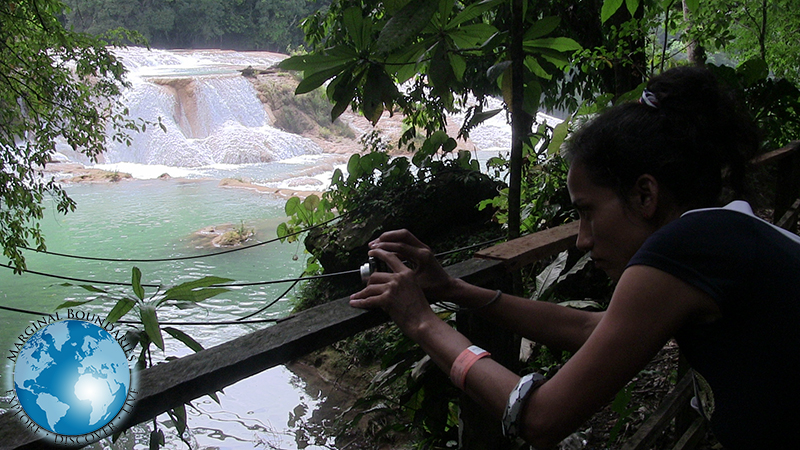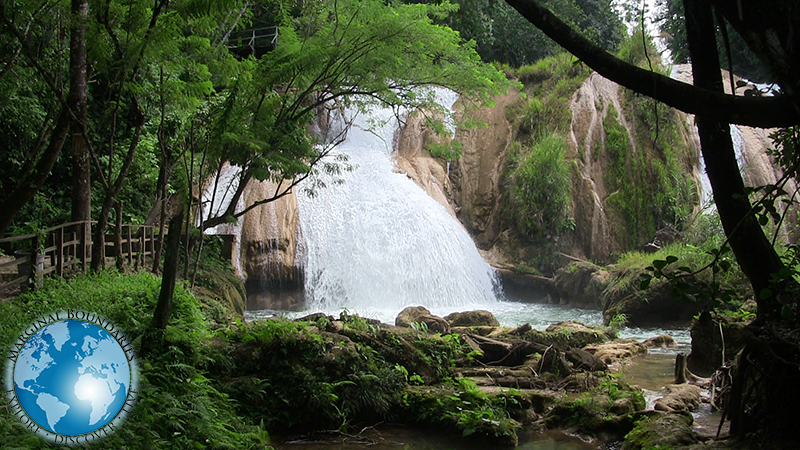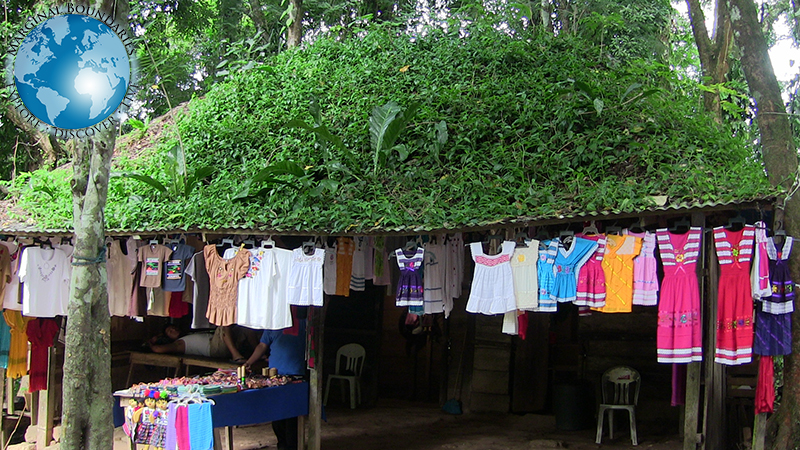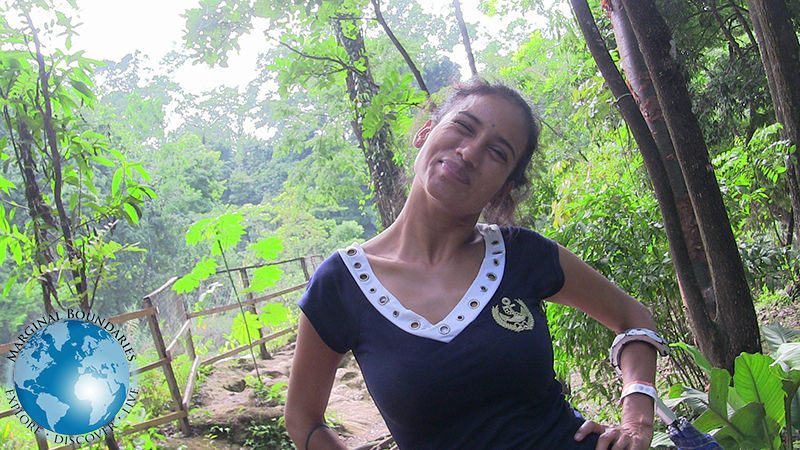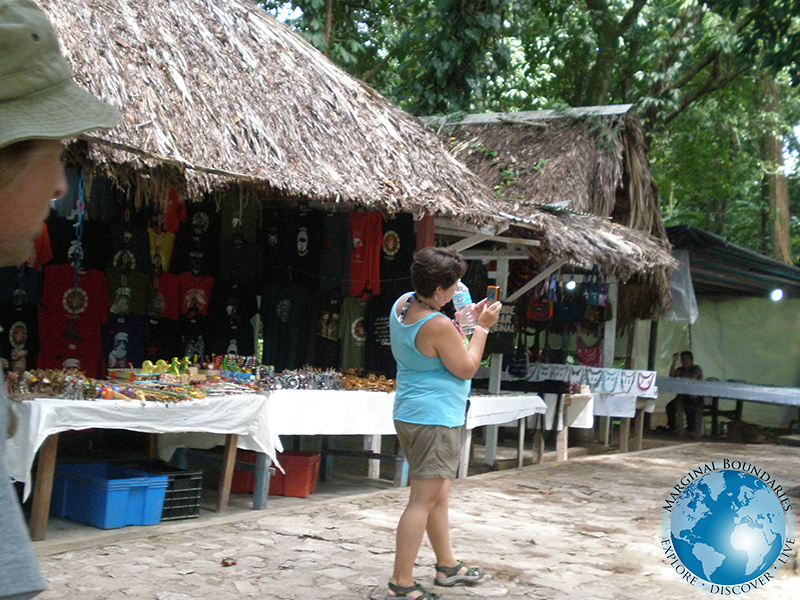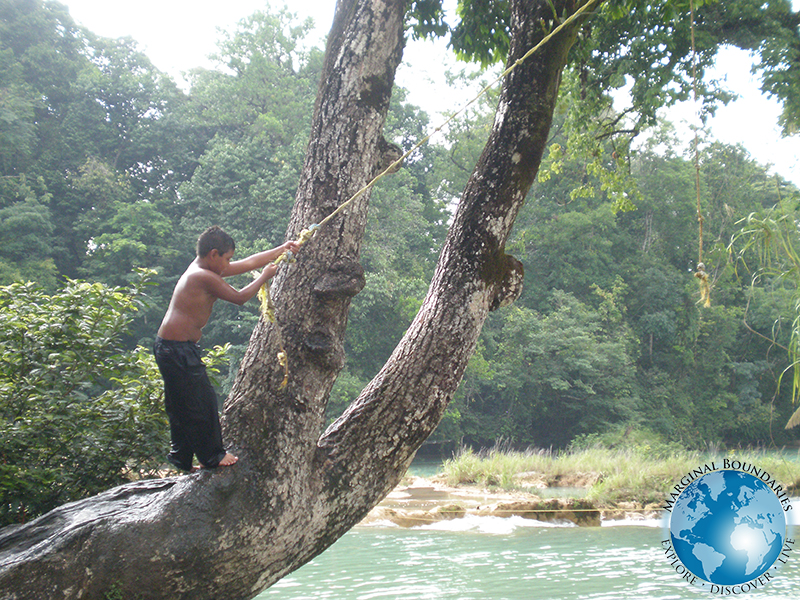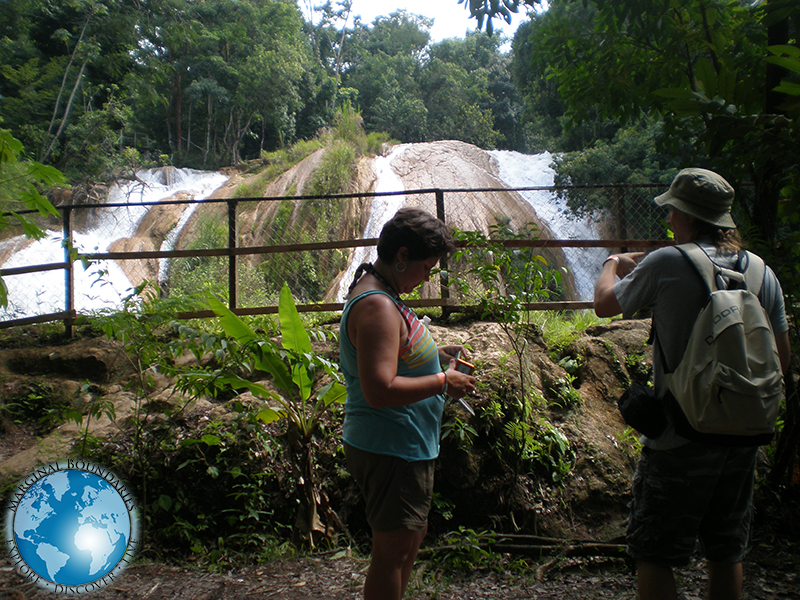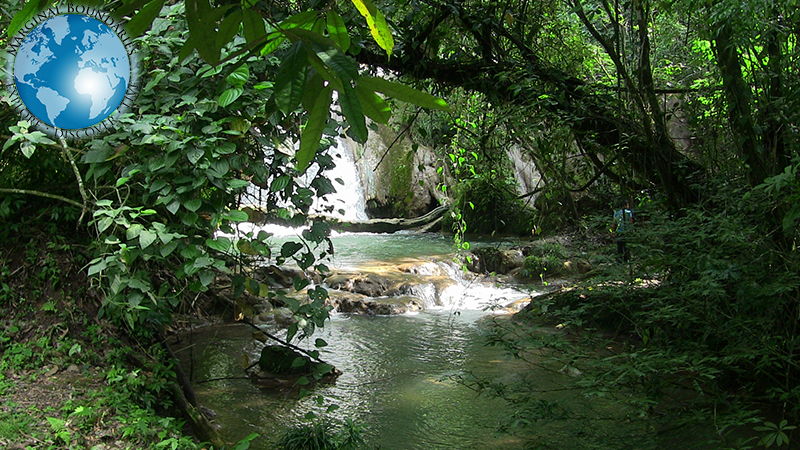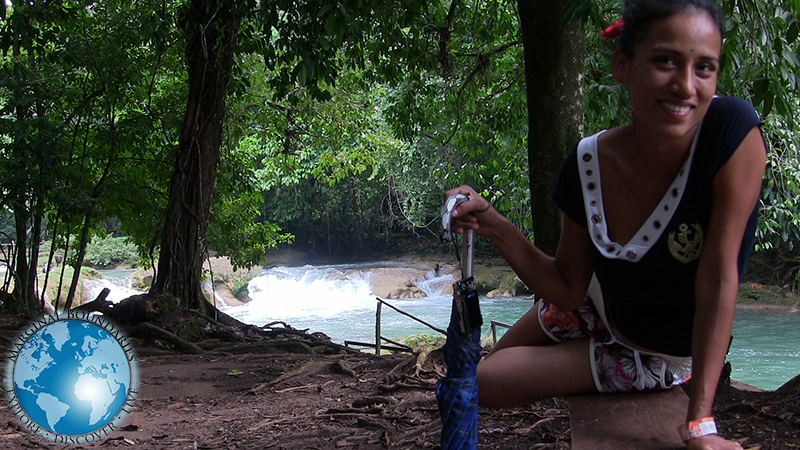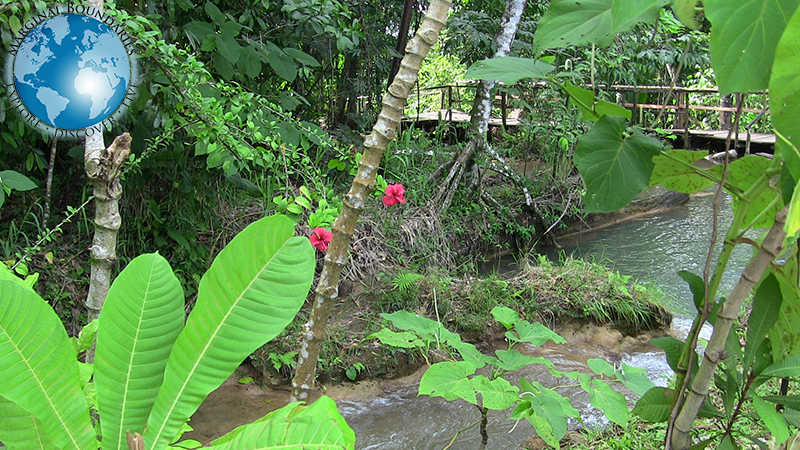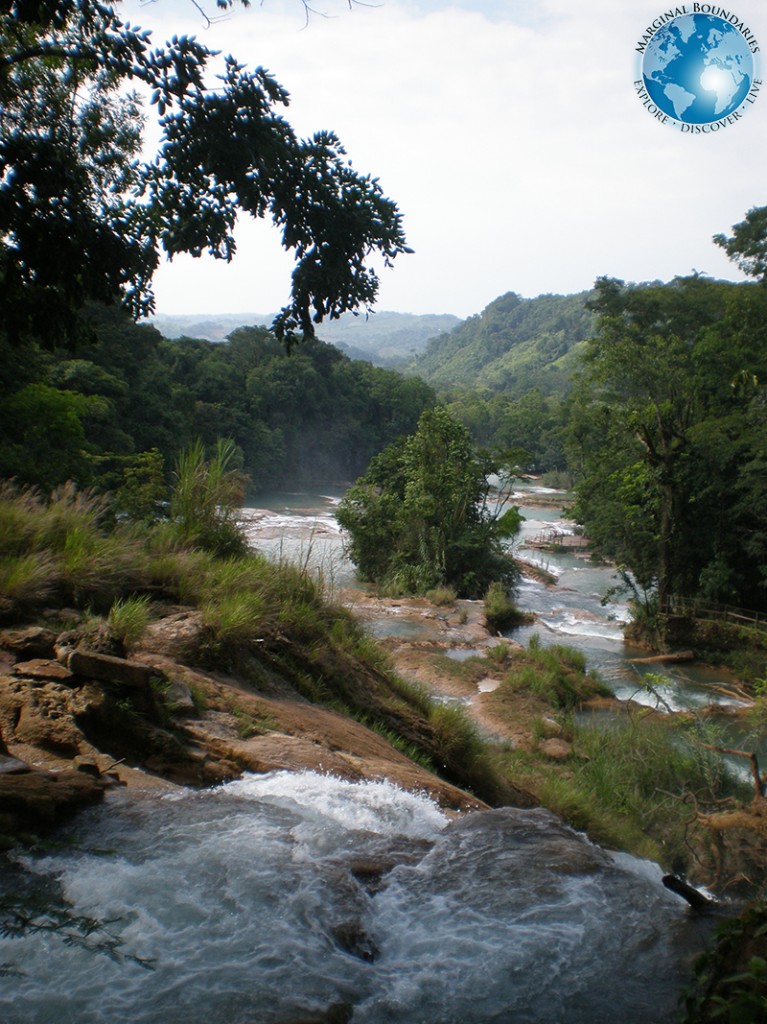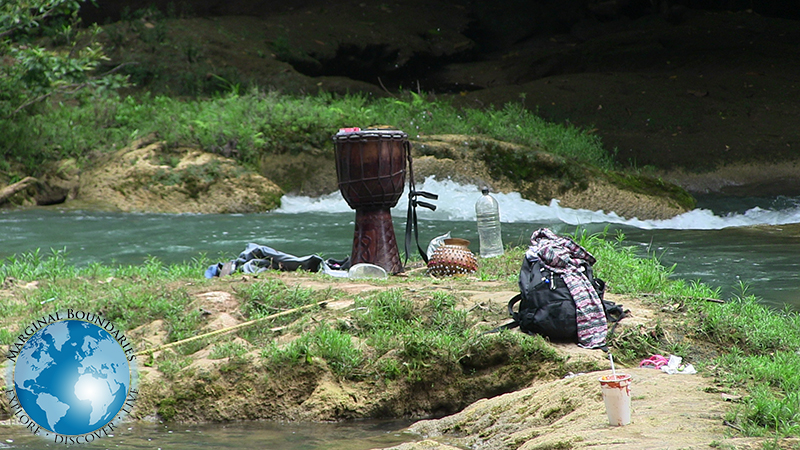 Ver El Panchan en un mapa ampliado
Stay tuned for the next entry covering day four of our travel blog boot camp in Palenque, Mexico, where we took a ride down the mighty Usumacinta River to the hidden Maya ruins of Yaxchilan, then back up the river and down the road to the ruins of Bonampak, plus an overview of the classes from the fourth night when we covered sponsored travel.
If you've ever wanted to explore the depths of Mexico, check out the adventure tours in Tabasco and Chiapas, Mexico that Cristina and I offer here through Marginal Boundaries. And don't forget, we've got a special pair of post-TBEX tours planned for those of you who are sticking around in Mexico in the weeks following the convention in Cancun, so shoot us an email if you'd like to sign up and come along for the ride!

Normally, you'd pay 63 USD if you picked them up individually, but as part of our special offer we're selling all three eBooks as a package for only $24.99 (over 37 off the retail price!). They are instant-download PDFs and it's a limited time offer, so get yours today!
See you at TBEX!