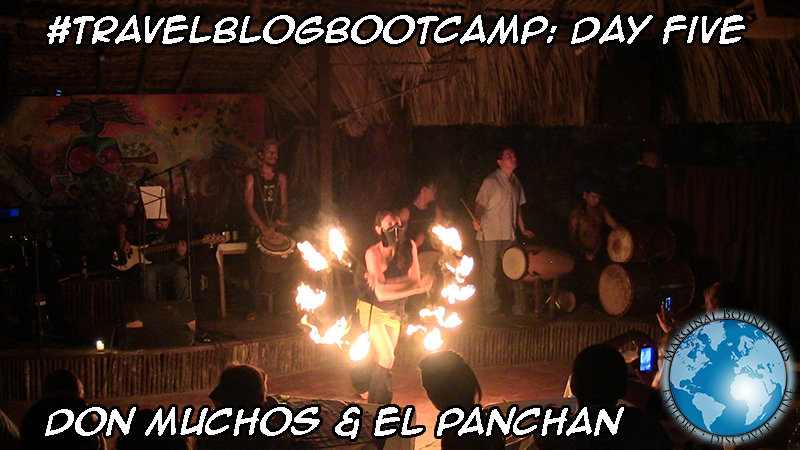 The past week was an adventure-packed, back-to-back series of days as part of our adventure tour/travel blog boot camp here in Palenque, Mexico in the beautiful state of Chiapas. From the ancient Maya ruins of Palenque itself to the waterfalls at Misol Ha and Agua Azul, down the Usumacinta River to the ruins of Yaxchilan, back to the ruins of Bonampak and the jungle surrounding, it's been an exciting time along with our most recent graduate, Amelia from The Everyday Journey.
From here, we've only got a few more days until we head to TBEX in Cancun on September 9th, where I'll be presenting on advanced Facebook marketing and advertising solutions. In the meantime, let's take a look at what we've been up to during our tour and class with an in-depth series of photos and videos.
Day five was our final day for the boot camp, and we spent the bulk of the morning trading photos and going over the last class sessions, talking about press kits, presentations, pitches, resumes and the like, as well as general chatting about plans post-TBEX for the next year or so, both for Amelia and for myself and Chris.
After breakfast and classes, we headed up to Palenque for a few hours to walk around the market and generally explore, as well as get Amelia sorted out with her bus tickets to Tulum for the following day. I also took the time to see about getting some new business cards printed up; I dropped off my USB and when we came back a couple of hours later the printer unfortunately let me know he couldn't handle it with his limited shop (custom fonts/etc. that he didn't have on file to modify, unlike my normal print shop in Cancun), so I wrote that off and we headed back to El Panchan for a few hours of afternoon sleep.
They say night time is the right time, and with El Panchan that's always the case, especially on Friday nights! There is always an array of musicians playing from around 8 p.m. onwards, but on the weekends the place is full of more than just those who are staying at the bungalows; locals and others come in from miles around to sample the food and enjoy the music for the evening.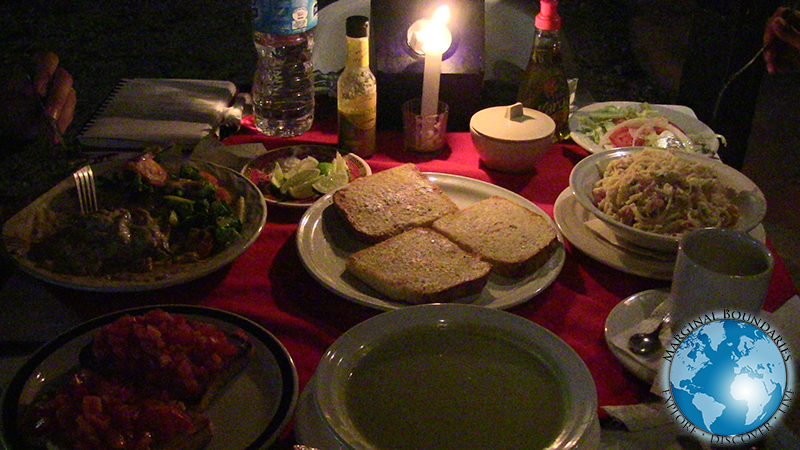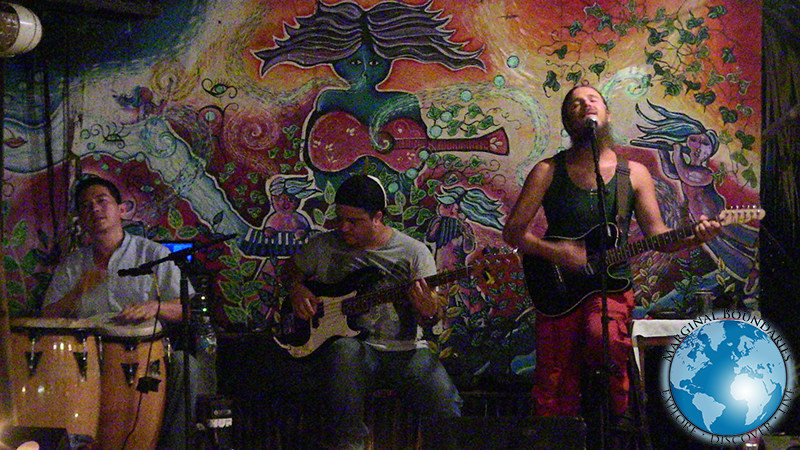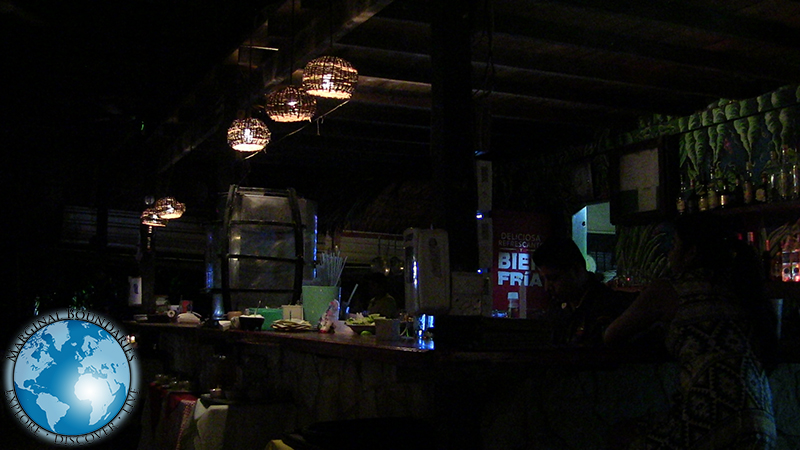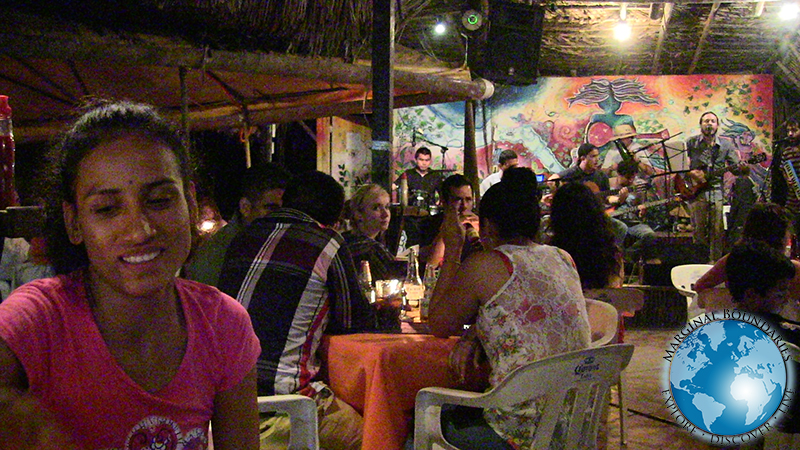 The kicker was the fire show, which starts around midnight after everyone is well and sauced (especially the musicians, who are kicking back cervezas during their own performance). It's not incredibly long but it's well-choreographed and the artists are talented. The length of the show depends on how many people are performing; on some nights there is a group of men who follow the women, but on our night it was just a few girls who did their solo routines, as well as one who did a couples routine, and then it was time for bed!
Saturday morning we had a small breakfast while saying goodbye to Amelia, and then it was back to the home office for us! I'll be seeing her again at TBEX in Cancun, where she'll be in attendance with her husband. We'll have another #travelblogbootcamp coming up in the near future, as well as another traditional 3-month-long brand boot camp next year, so stay tuned for more information!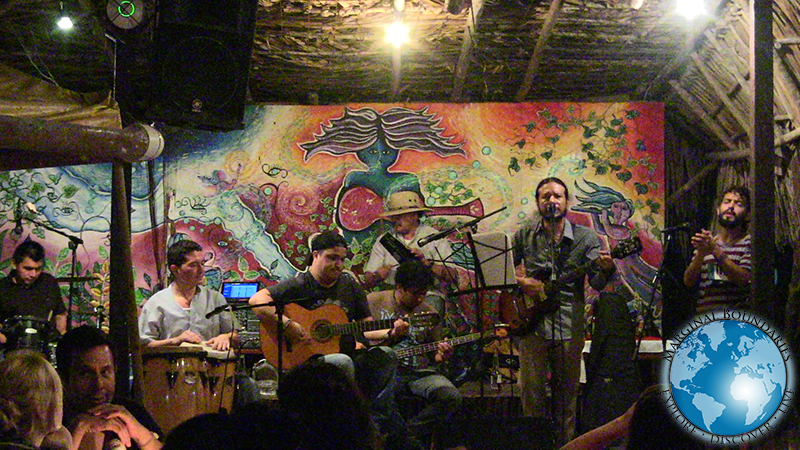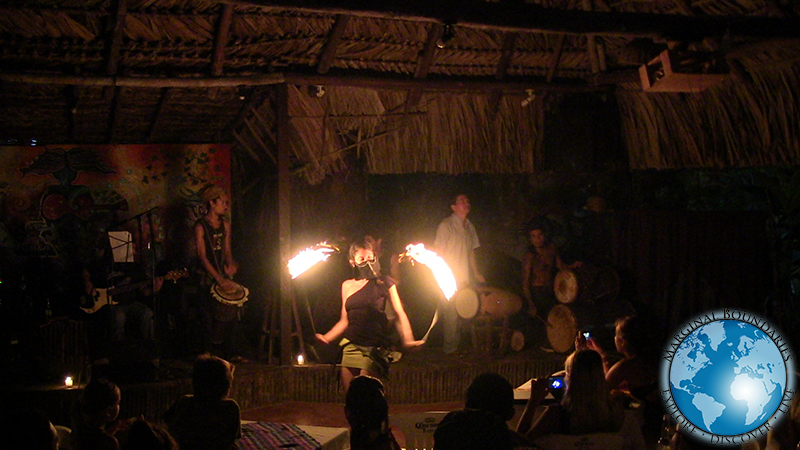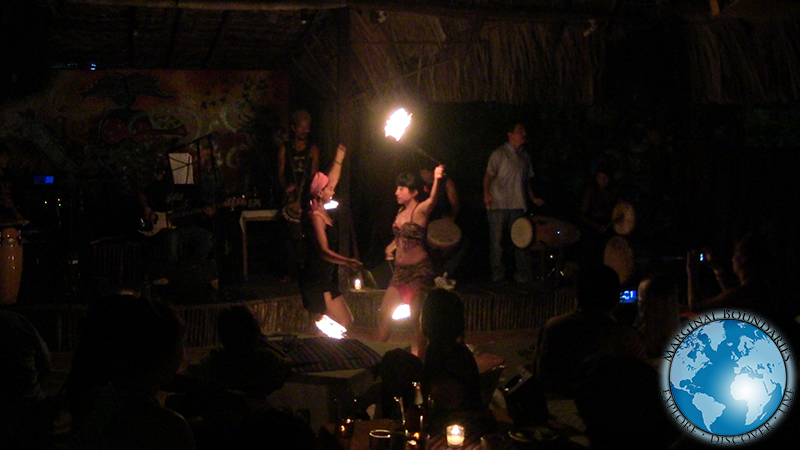 If you've ever wanted to explore the depths of Mexico, check out the adventure tours in Tabasco and Chiapas, Mexico that Cristina and I offer here through Marginal Boundaries. And don't forget, we've got a special pair of post-TBEX tours planned for those of you who are sticking around in Mexico in the weeks following the convention in Cancun, so shoot us an email if you'd like to sign up and come along for the ride!

Normally, you'd pay 63 USD if you picked them up individually, but as part of our special offer we're selling all three eBooks as a package for only $24.99 (over 37 off the retail price!). They are instant-download PDFs and it's a limited time offer, so get yours today!
See you at TBEX!