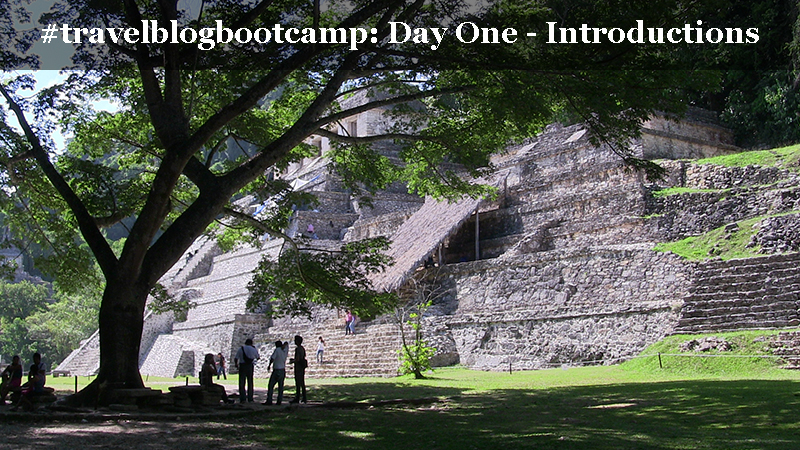 The past week has been an adventure-packed, back-to-back series of days as part of our adventure tour/travel blog boot camp here in Palenque, Mexico in the beautiful state of Chiapas. From the ancient Maya ruins of Palenque itself to the waterfalls at Misol Ha and Agua Azul, down the Usumacinta River to the ruins of Yaxchilan, back to the ruins of Bonampak and the jungle surrounding, it's been an exciting time along with our most recent graduate, Amelia from The Everyday Journey.
From here, we've only got a few more days until we head to TBEX in Cancun on September 9th, where I'll be presenting on advanced Facebook marketing and advertising solutions (and she'll be there along with her husband). In the meantime, let's take a look at what we've been up to during our tour and class with an in-depth series of photos and videos.
Day one was a fairly relaxed day mostly spent getting to know Amelia and vice versa. Cris and I rolled into El Panchan around 7 a.m. on Monday morning, the 25th of August, expecting to see Amelia arrive sometime around 7:30 or 8 a.m.
What we didn't know was that she had missed her original bus scheduled to leave out of Cancun at 5:45 the previous afternoon (a 13 hour overnight bus) and ended up on the 8 p.m. one. We waited until about 9 before we decided to order breakfast and give her until 10 before we started making phone calls to ADO and finding out if maybe there was a scheduling snafu, but just as we were finishing up our meal she finally arrived.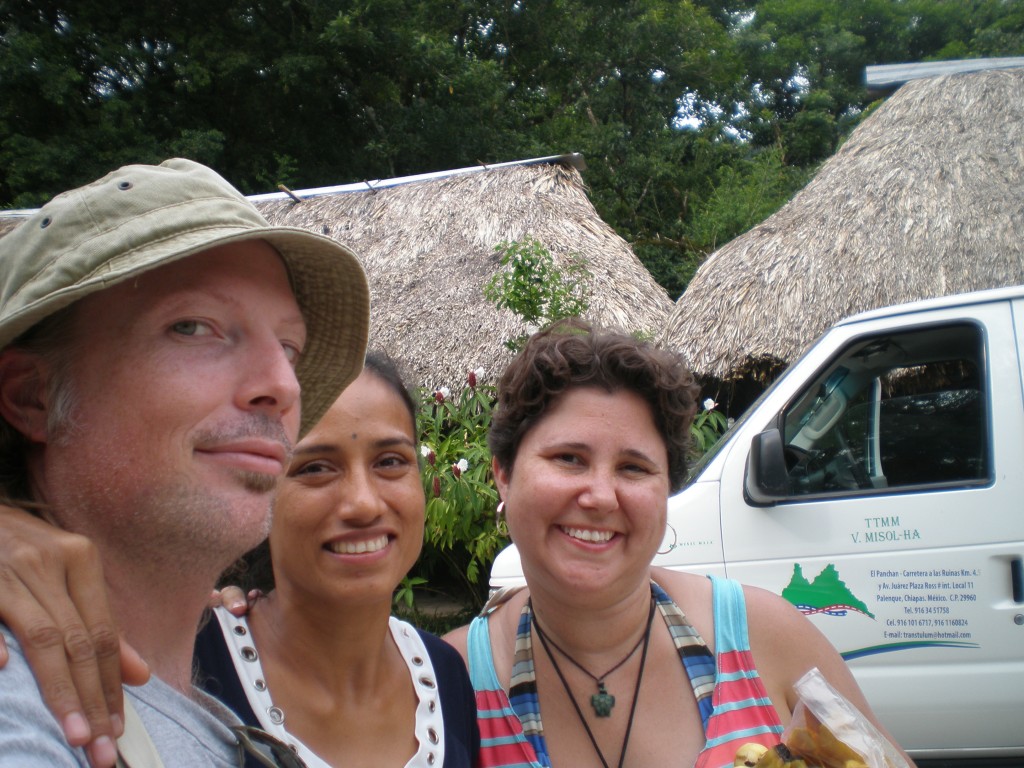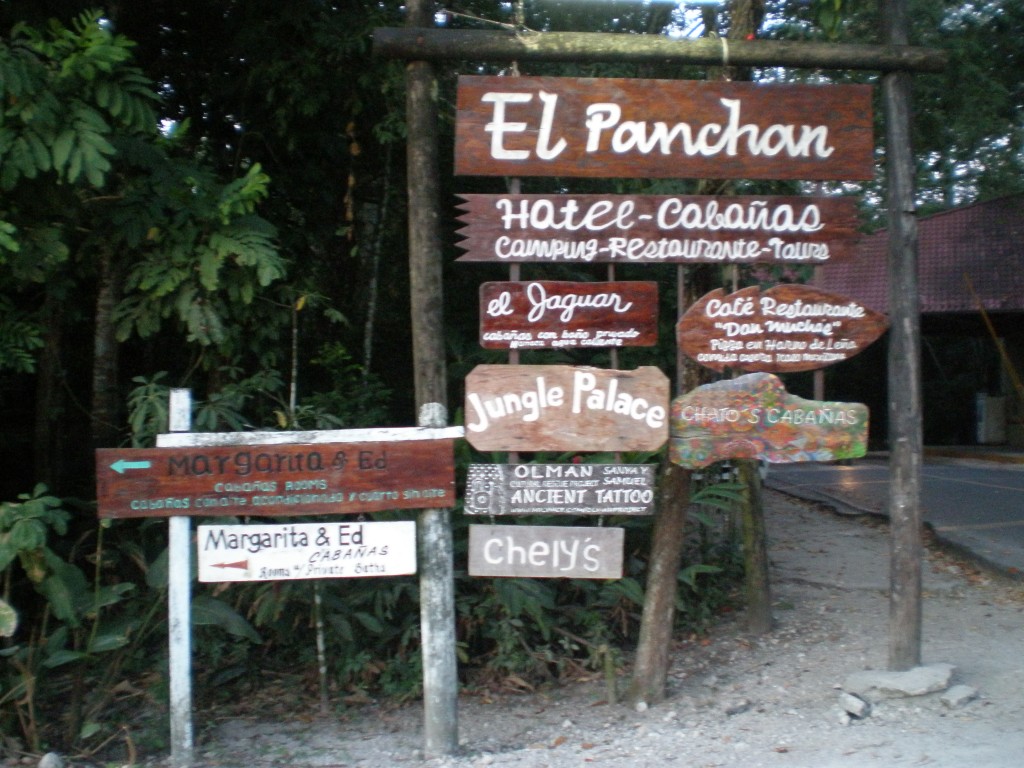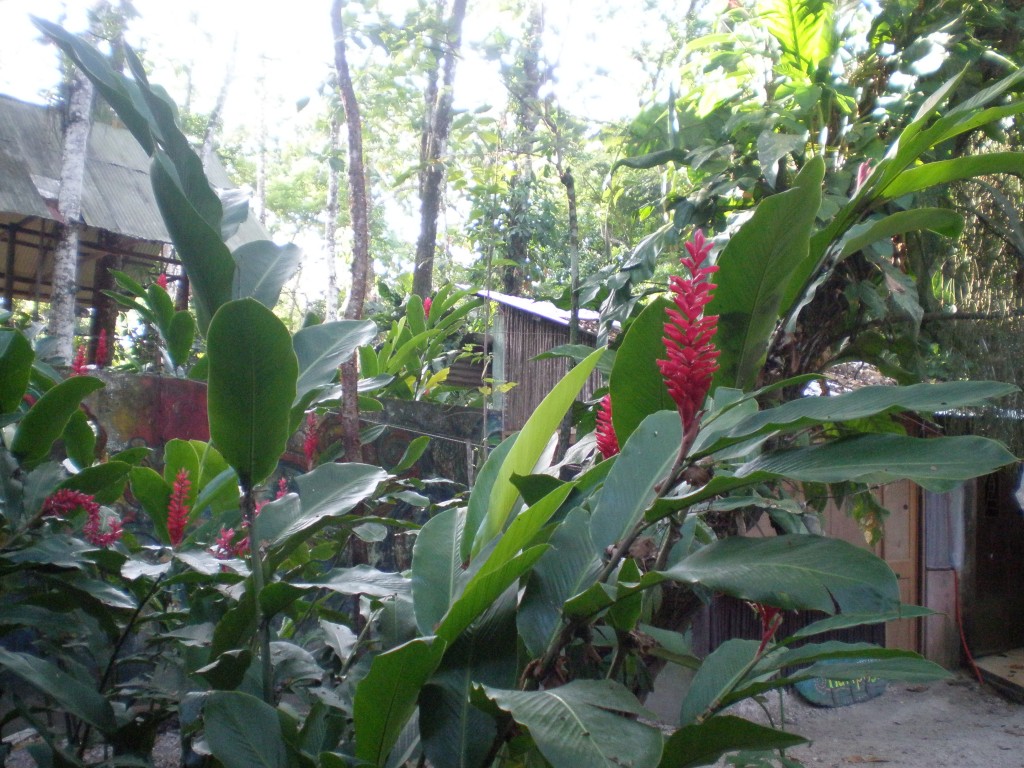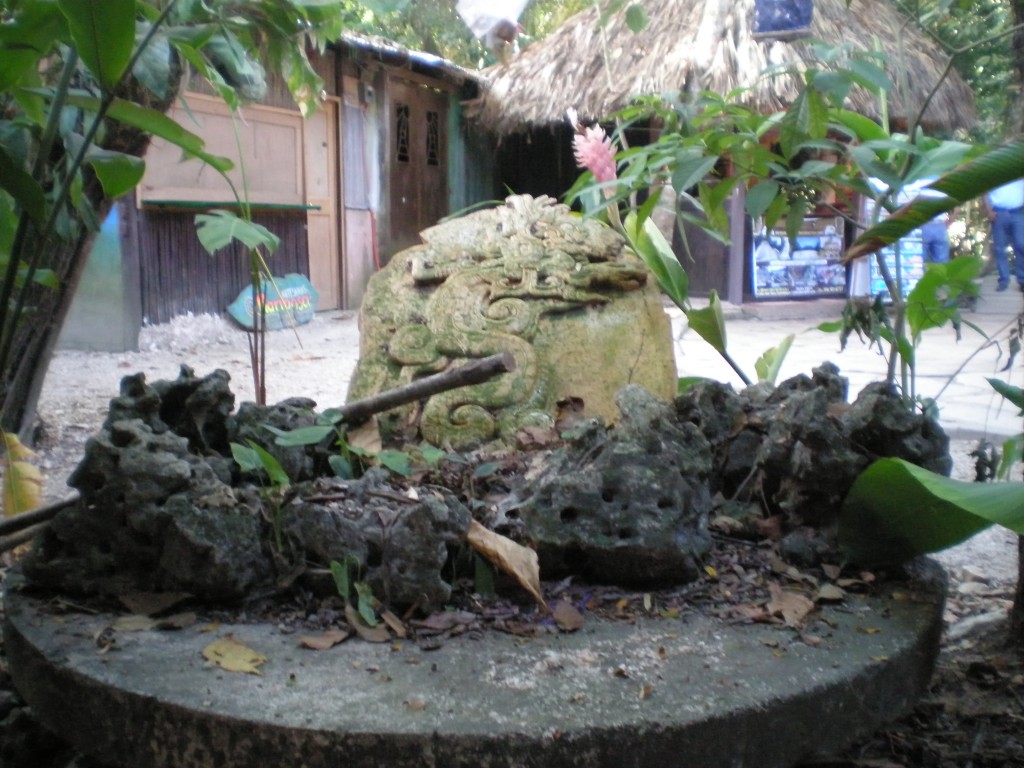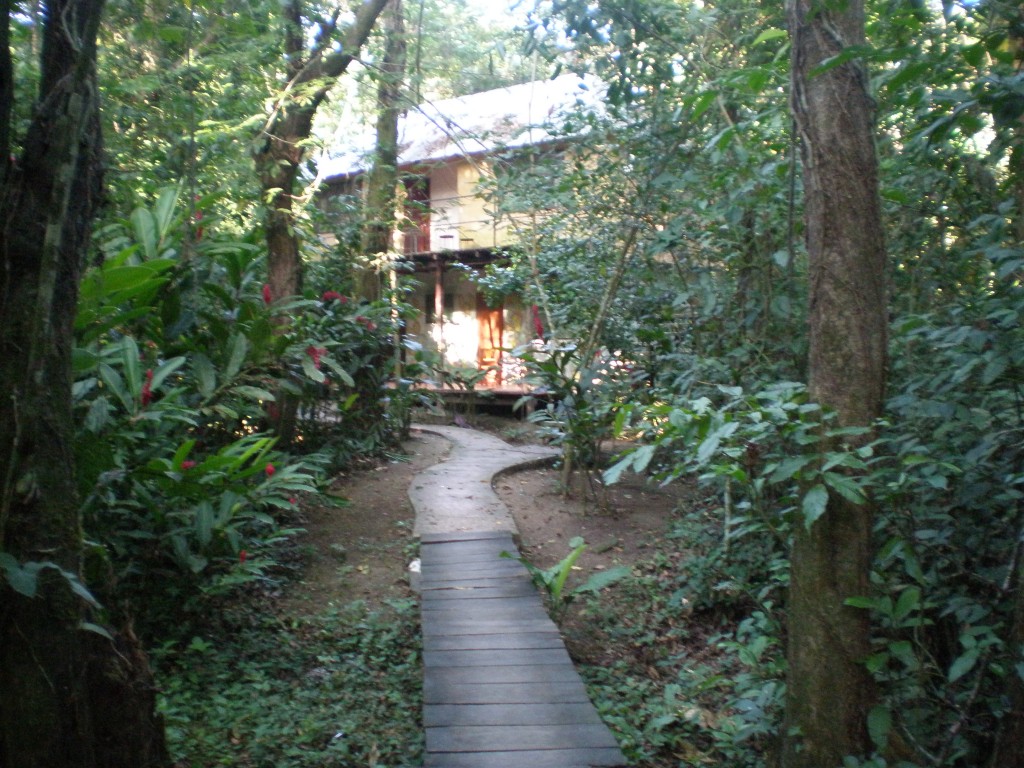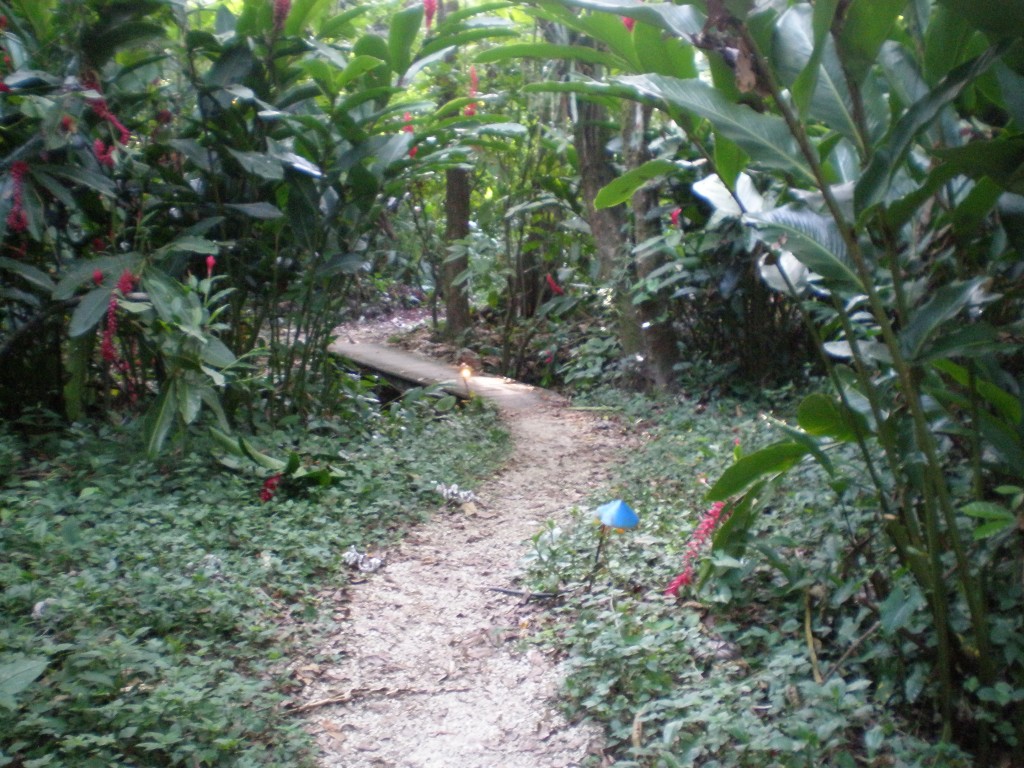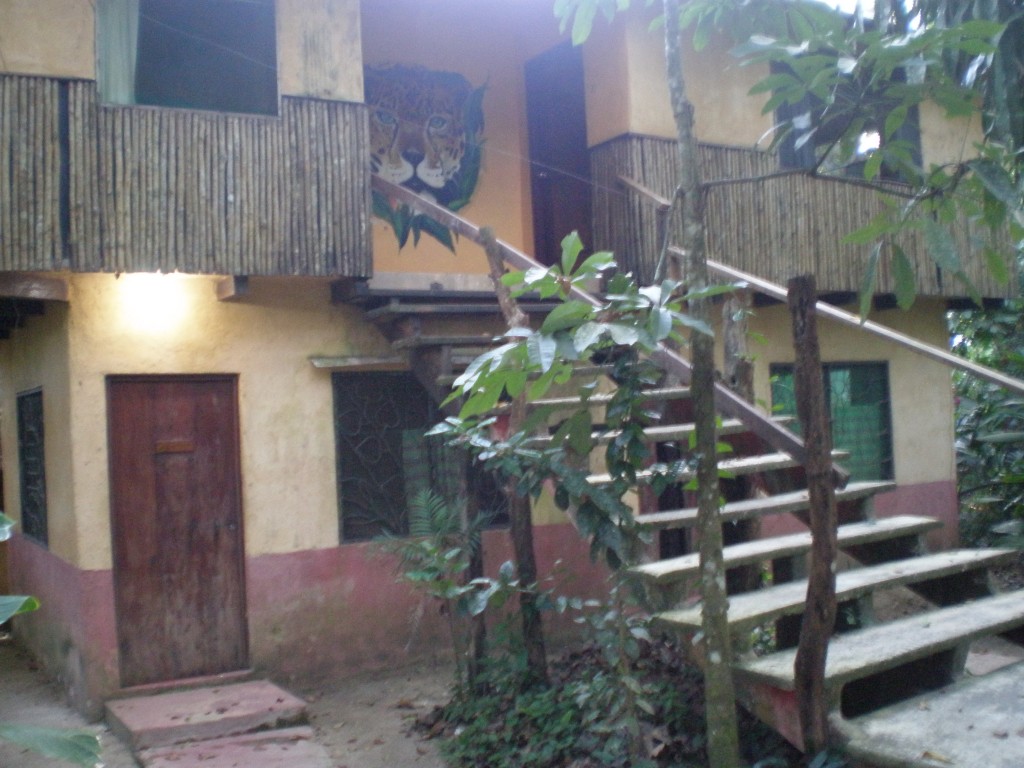 The schedule I laid out for the tours and classes wasn't set in stone, and during breakfast we decided to switch things up a bit and spend the morning and early afternoon exploring the pueblo of Palenque itself rather than heading into the ruins. This gave us all a chance to get to know each other as well as show Amelia around the town without her needing to go straight from an overnight bus to a rigorous hike through the ruins.
We headed up in one of the local combis and made our way to the plaza downtown (newly remodeled as part of the renovations that have followed the opening of the new international airport with flights in from Mexico City and beyond). She was already familiar with Mexico to some degree, so not everything was new, but the local market had a few new surprises, such as some ice-cold pozol with cacao, perfect on a warm summer morning after beating the streets for a few hours.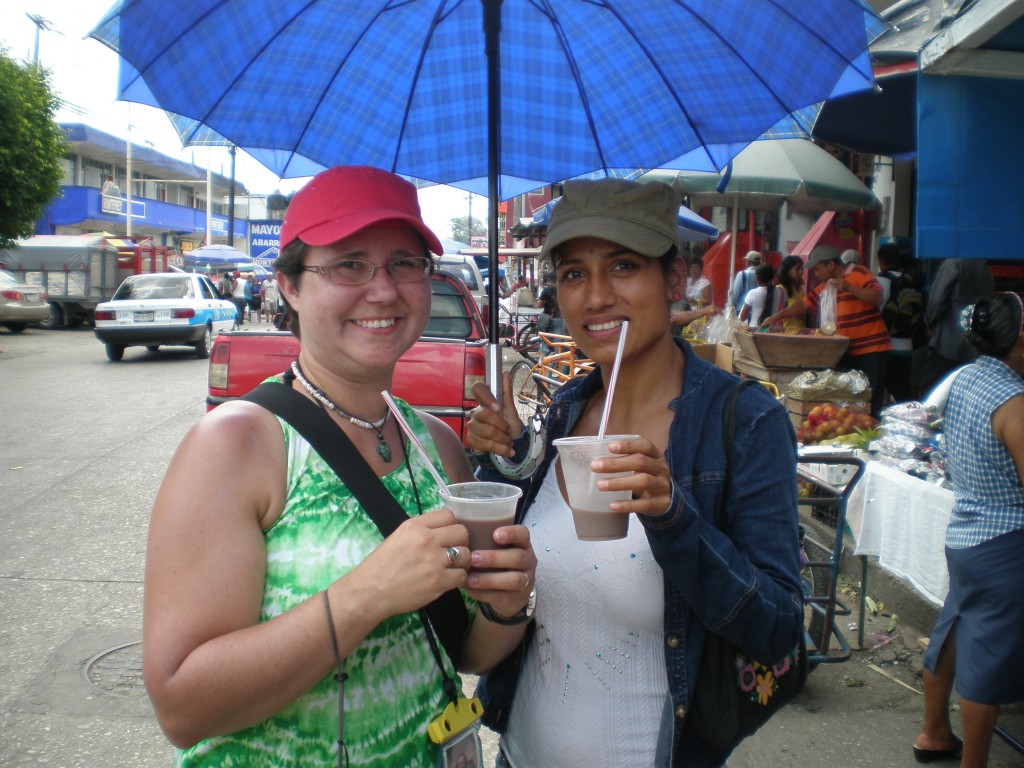 Afterwards, we headed back to El Panchan and rested up for a few hours before getting into the classes for the evening. We talked about her past travel experiences, goals with her blog, and then went from there and moved into advanced blogging and marketing strategies and began discussing the first of a week-long series regarding her year-long strategy for building up the blog content as well as developing her first product and some of the basics of content marketing and social media.
Stay tuned for the next entry covering day two of our travel blog boot camp in Palenque, Mexico, where we'll be covering our exploration of the Maya ruins on the outskirts of town, as well as the museum, plus an overview of the classes from the second night when we covered content marketing strategies, an in-depth Internet marketing overview, and the concept of a year+ long social media strategy to build up your brand and business, going far beyond simply posting pictures with quirky little engagement comments that even a five year old child knows how to do.

Ver El Panchan en un mapa ampliado
If you've ever wanted to explore the depths of Mexico, check out the adventure tours in Tabasco and Chiapas, Mexico that Cristina and I offer here through Marginal Boundaries. And don't forget, we've got a special pair of post-TBEX tours planned for those of you who are sticking around in Mexico in the weeks following the convention in Cancun, so shoot us an email if you'd like to sign up and come along for the ride!

Normally, you'd pay 63 USD if you picked them up individually, but as part of our special offer we're selling all three eBooks as a package for only $24.99 (over 37 off the retail price!). They are instant-download PDFs and it's a limited time offer, so get yours today!
See you at TBEX!