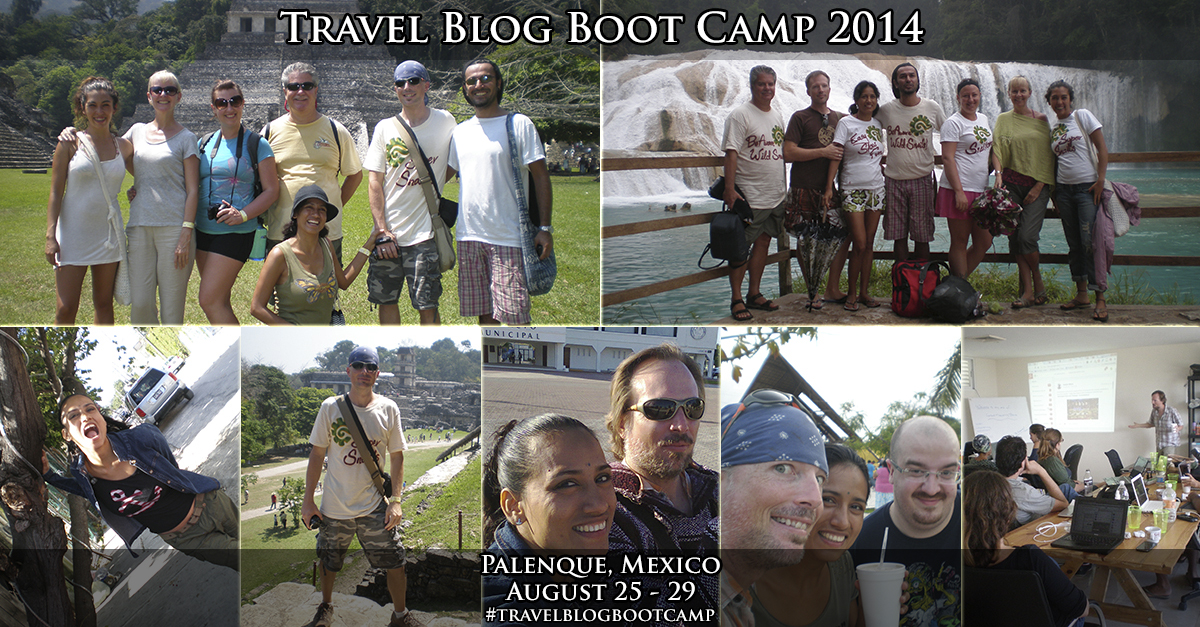 It's been awfully quiet around here at the blog. You know why

We've been busy with numerous other projects…the Spanish language product launch + Facebook page and blogging…the Saga of Lucimia MMORPG development team I'm heading….finishing up my TBEX presentation (I'm speaking on the first day; see the schedule here) on advanced Facebook marketing….and then there's our travel blog boot camp, which kicks off Monday, August 25th and runs through until the 29th.
The reason we decided to do a hybrid version of our traditional brand boot camps that run for three months here in Mexico, is because of Cris and her surgery back in March. We had another boot camp planned for June, and that just wasn't possible given her delicacy following the surgery and the subsequent healing phase.
While the blog has been somewhat "dark" the past few months since then due to me filling up my schedule with work-related projects to compensate for us not doing any of our normal travel-related activities (such as filming her Viajes Con Cristina episodes for our YouTube channel, or writing the Live Like a Local guidebook that we originally moved to Playa del Carmen, Mexico to work on), we've kept busy.
Cris took up a pet project of running her mom's old restaurant during her healing phase, and that's where we are currently based out of; I've been helping her run the place in my in-between hours, and we are using this as a base of operations until we find the perfect piece of property or home to purchase in Palenque or San Cristobal de las Casas. We also still manage Cancun Apartment Rentals, albeit remotely.
But I digress. On Monday, we are kicking off the first hybrid version of our brand boot camp; a week-long adventure tour + series of classes. We'll be visiting the ruins of Palenque, Yaxchilan and Bonampak, as well as visiting Agua Azul and Misol Ha along the way. In the evenings, I'll be teaching.
This session we've got Amelia Lynch from The Everday Journey. She's the perfect candidate for a program such as ours, because she's already been blogging for awhile but is ready to make the transition from hobby blogger to professional blogger. She's not only coming to our boot camp to get her focus honed, but she's also going to be meeting up with us again at TBEX in Cancun in September.
I'm also picking up a new intern on September 1st; he doesn't want me to release his name just yet as he's just getting his feet wet in the social media industry to see if he wants to take it to the next level, but he's part of a travel blogging couple that most of you would recognize. He approached me a couple of weeks ago and asked if he could trade a few weeks of interning with me for a chance to see the business side of social media and determine if he wants to pursue it as an actual career choice.
We also just finished up a year-long mentoring/internship with Devlin Madden-Perdue. Brilliant graphic designer and WordPress hacker. I can't recommend his services enough. You can read up on my recommendation of him here, and check out his website over at devlinmaddenperdue.com.
This is what it takes to go from zero to hero. You can't sit around being an armchair blogger or reader forever. At some point you have to get off the couch, put your money where your mouth is, attend conventions, buy books and products, take classes, invest in your business, and actually start making forward progress. If the only thing you are willing to invest in your business is zero, that's all you will ever get out of it.
Most importantly? Find a mentor.
I cheered, literally, when I read Richard Branson's recent piece on the importance of having a mentor in business over at the Virgin site. I've had two in my time (and I'm only 34 years old), and I fully anticipate doing another round in the near future; I've already got my eyes on a couple of higher-up-the-food-chain entrepreneurs who are accomplishing the things I want to do, and I understand the value of finding someone who can help enhance what you already know.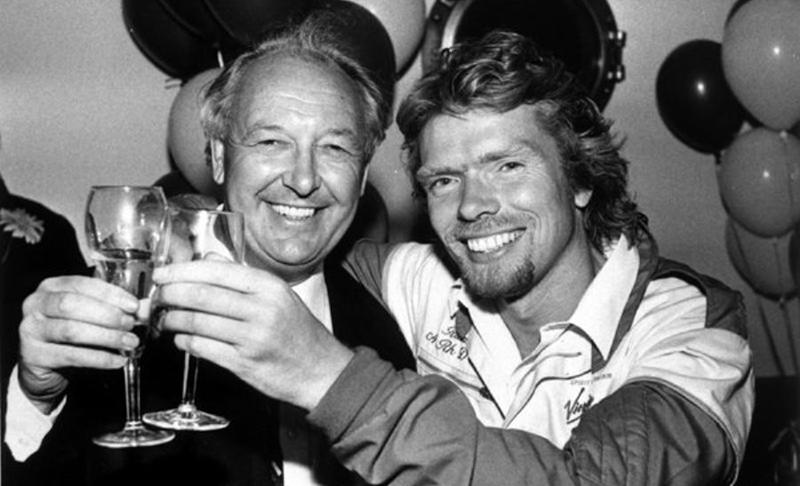 The best takeaway from Branson's piece? "The first step to finding a good mentor, is of course, coming to terms with the fact that you actually can benefit from having one. Understandably there's a lot of ego, nervous energy and parental pride involved, especially with one- or two-person start-ups–factors that tend to manifest themselves in a cocoon-like state of mind where, 'Only I/we get it and nobody else can possibly help make this thing work'. Trust me: they can and they will. Going it alone is an admirable but foolhardy and highly flawed approach to taking on the world.
No matter how incredibly smart you think you are, or how brilliant, disruptive or plain off-the-wall your new concept might be, every start-up team needs at least one good mentor."
I wrote a piece on this a year or so ago, called Finding A Mentor – Old School Entrepreneurship.
You'll never get personal interaction with a professor who only has you for limited hours per day trying to teach you generic, everyday knowledge that serves you absolutely no purpose in the real world other than to bury you under tens of thousands of dollars of debt and put you into wage slavery for the next 40 years. You'll never achieve breakthrough success, never meet leaders of your industry, never rub shoulders with the elite of your niche and eventually work your way up and joint venture with those very same leaders by studying a generic series of educational jokes meant to stimulate you into a life of wage slavery.
The only way that happens is by finding the people who resonate with you, who are established at what they do, and reach out to them and find out what you can do to work with them and establish your own unique identity and hone your skills.
No one is above learning. That's why I still consume so much content, read so many books, watch so many videos and attend conventions. I'm only 34. There is no way in hell I am at the top of my game yet. I'm still growing, learning and finding out who I am as a human being, and I'm not so arrogant as to think I have all the answers.
Which also leads me to this; in the past few years there are a slew of other bloggers and entrepreneurs who have started up similar brand boot camp programs. They are all comparable in terms of offering valuable expertise. Your responsibility as an armchair reader is to find the one that resonates with you and reach out to them and find out how you can attend one of their courses and learn from them. There is no comparable educational experience than working one-on-one with someone who is established in their industry.
So, with that being said, I can't wait to meet up with Amelia on Monday and do what I can to impart what wisdom I've built up over the years in the industry! Our Internet access out in the jungle will be limited from the 25th until the 29th, but stay tuned as there will be a slew of new videos and photos coming down the pipeline once we get back into the home office, and then I kick off a new internship with the aforementioned fellow blogger that will run through the month of September and TBEX.
Stay tuned! We'll be scheduling another one of our traditional three-month-long brand boot camps here in Mexico for early in 2015! And don't forget our upcoming post-TBEX adventure tours in late September and early October! You can join in on the fun even if you didn't make it to TBEX!

With over 1,500 copies sold, our flagship 568-page eBook is what started it all. Learn how to travel the world like I do: without a budget, with no plans, funded completely by your website and online ventures.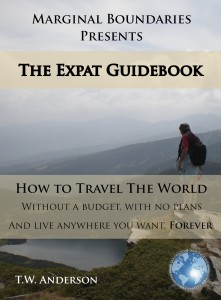 Get Your Copy Today!
Unplug from The System, cure yourself of The Greedy Bastard Syndrome, tap into your universal potential and create your own reality. Build a brand, travel the world and realize your cosmic consciousness.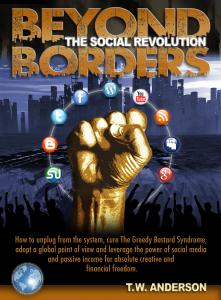 Get Your Copy Today!