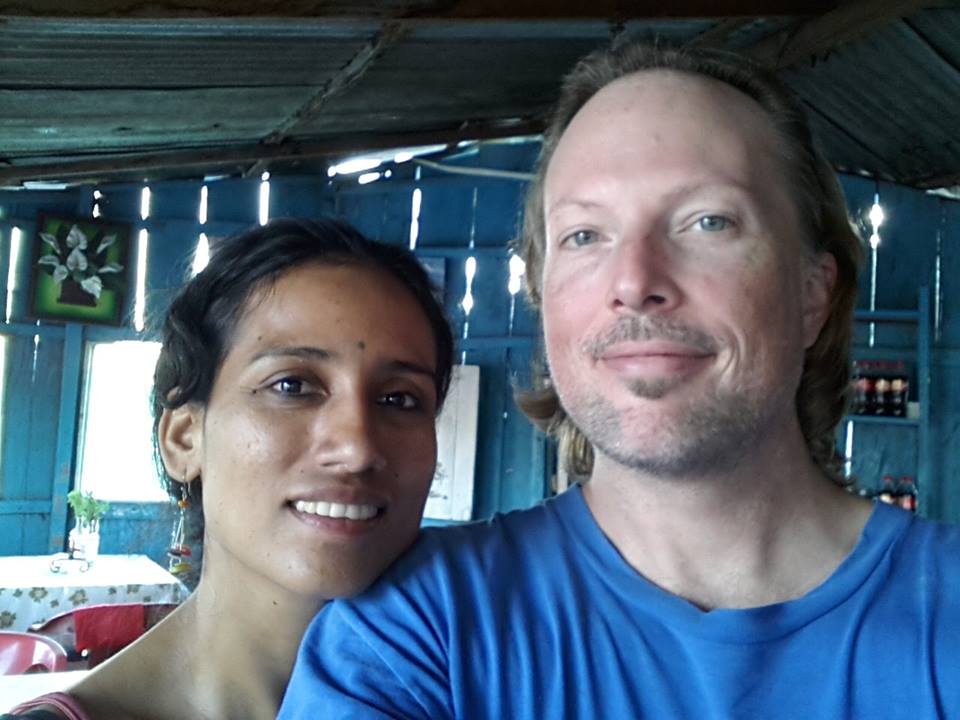 If you are a long-term reader, you know that there have been some changes in 2014, largely due to Cristina's unexpected surgery and the loss of our baby at the end of March. If you are a short-term reader, you'll do a quick scan and notice that there hasn't been a lot of blog content forthcoming from Marginal Boundaries in the past few months. So what have we been up to? 
Firstly, I want to let everyone know that Cristina is back to full health, for the most part. We made a decision after her surgery to cancel our plans in Playa del Carmen and our trip to Spain, Italy and Greece (I had already lined up three months of accommodations on a press tour/honeymoon for us in October and November of 2013, which fell to the wayside), and she came back to stay with her family in the countryside of rural Mexico, while I remained behind in Playa del Carmen where we have a lease until August 15th (and where Devlin has been camped out doing his work for us + while prepping for his own journey starting at the same time), finishing up some local projects.
While I filled my time working on some small projects such as for the Kamino startup where I wrote 10 walking tours for downtown Denver  based on my time living/working there and along the Front Range and leading a few walking tours of Cancun for people, such as for Jen and Tony, as well as helped a South African couple navigate the minefield of animal control for their Quaker parrots that they were looking to bring into the country, Cris spent her time healing up physically. It also helped for her to be with family for the emotional side of things, because in Playa it was just myself + Devlin in a "work" environment, hardly conducive to emotional healing.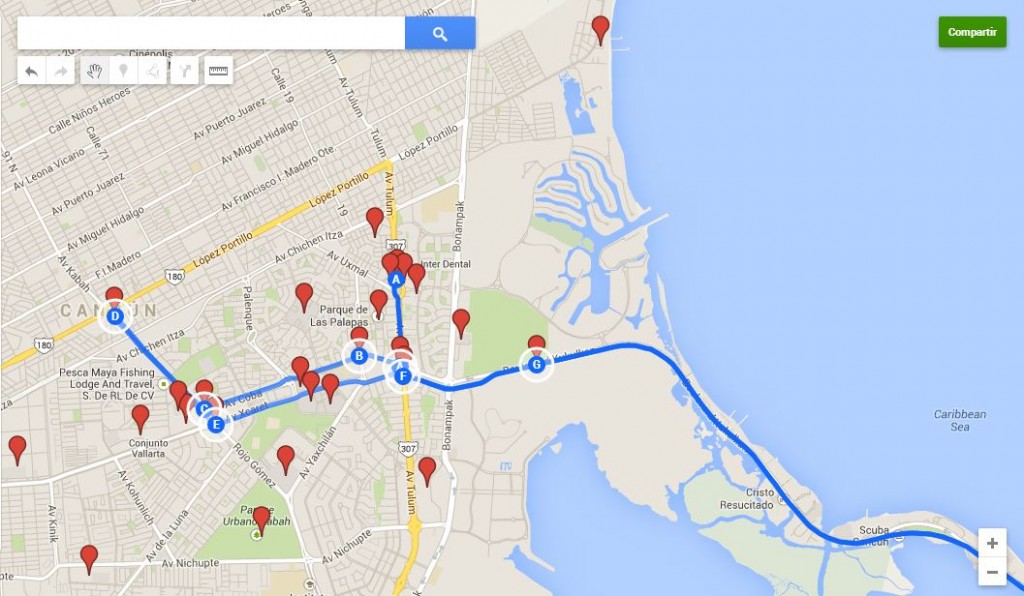 There's still a long road to go, but we are getting there! I spent May and June bouncing back and forth between Palenque and Playa del Carmen, and then we made the decision to go ahead and move our base of operations out to near Palenque, Mexico for the time being, largely due to the fact that the city's new international airport is bringing in a massive tourist industry, and we want to be on the forefront of that. We're looking to build a B&B/restaurant/tour headquarters, and we are on the hunt for the perfect piece of property right now. We've been looking at lots and houses and we are also checking out prices/etc. in San Cristobal de las Casas. Currently we think we will be here for at least a year while we continue saving + finding the perfect place.
This also makes sense for us because Cris has been wanting to do more adventure tours for a couple of years now, above and beyond the ones we do with our brand boot camps, plus she grew up here, so she knows the lay of the land + has local connections. So after some long discussions regarding what we wanted to do with the brand, we decided to put down some permanent roots here.
There's also the added benefit that as of the end of June she took over her mother's restaurant, although if you have been following along you know that we had to wait nine weeks for Telmex to come install Internet at the location. Our first official tours with the brand kick off with our post-TBEX tours in September and October, so check them out if you plan on spending a few weeks to a month or so in Mexico after the convention.

That being said, I was able to get things locally (in PDC) wrapped up about a week before the Internet was installed, and left Devlin behind to hold down the fort while I have been here on the ground throughout July, helping Cris with her restaurant while spending the majority of my time working on my two side projects plus prepping for our travel blog boot camp in August and my presentation at the TBEX North America 2014 convention in Cancun, Mexico, where I'll be covering Advanced Facebook strategies, marketing and tactics for brands.
The bulk of my time the past month has been spent hard at work on a Spanish language project in collaboration with two friends from here in Mexico, as well as leading our 7-man team who are hard at work building a fantasy-based MMORPG in the Unity Engine called The Saga of Lucimia. The latter is a three-year long project, and I'm currently managing the team while also handling the overall lore + writing as it's based on a fantasy series I started writing in 2008 before I transitioned into content writing and blogging for a living (which paid more than short stories did at the time).
The Spanish project, however, is what's been taking up most of my time. Huge shout-out to my two co-workers and friends on the project, who have been putting in blood, sweat and tears over the past few months while we created the first product for the brand. We have the launch in mid-August, and the overall social media strategy and management of the project is my department. Specifically, the Facebook page, which has grown from around 55,000 when I came on board earlier in the year, to where it currently sits at just over 107,000 followers (we broke 100k followers around July 15th, so we've brought in another 7k over the past couple of weeks).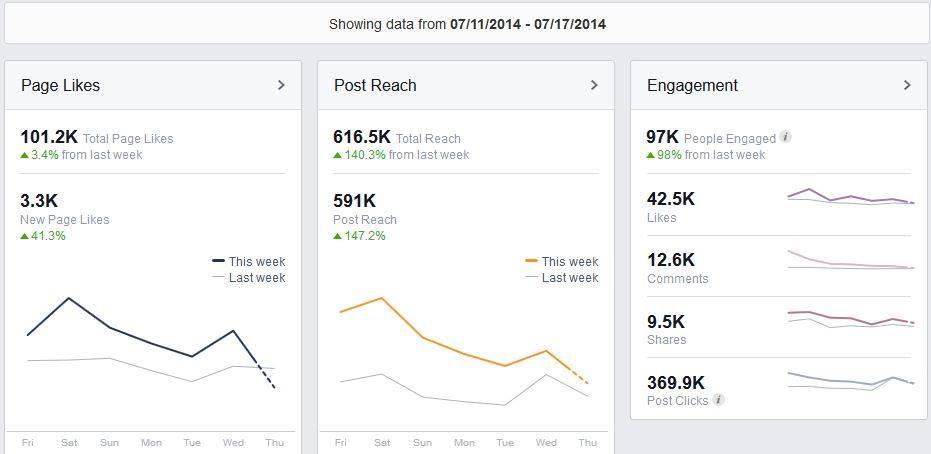 I've also been teasing these updates at my Facebook page with screenshots of the traffic numbers and beyond; you can see a sampling here. My goal was to break a 50% engagement rating with the page, which we did around July 15th, the same time we broke 100k followers. Since then, we've spiked as high as 96% with some viral posts, but we haven't dropped below 50% engagement rating with the page since then; that means we keep a concurrent 50,000+ users engaged in the page on a daily/weekly basis, and our traffic lately has been 80,000 – 100,000 daily views.
Larger goal? Translate all of that traffic into a best-selling Amazon.com eBook, and then leverage that for our apparel and merchandise store at the site. It's a PR3 site with 20k monthly; both the site and the FB page have been around since 2009, so we are working with a 5 year old brand. We haven't even begun to build up the website traffic yet; that's stage 2 as we do a revamp of the site along with the launch of our first product, build our merchandise store and continue to stock the store with more goods + build our traffic + expand the brand. So there's still a lot of work over the latter part of 2014.
On top of that, I started a Spanish-language stick-figure comic for adults at the end of June. Originally, it was just an idea to use for additional engagement at the primary page to drive traffic and help with saturation, but it's grown to over 1,800 readers in the past month since it started, and we are averaging 6,000 – 8,000 views per strip, and spiking into the 20k – 30k range once a week with the more popular strips in recent days.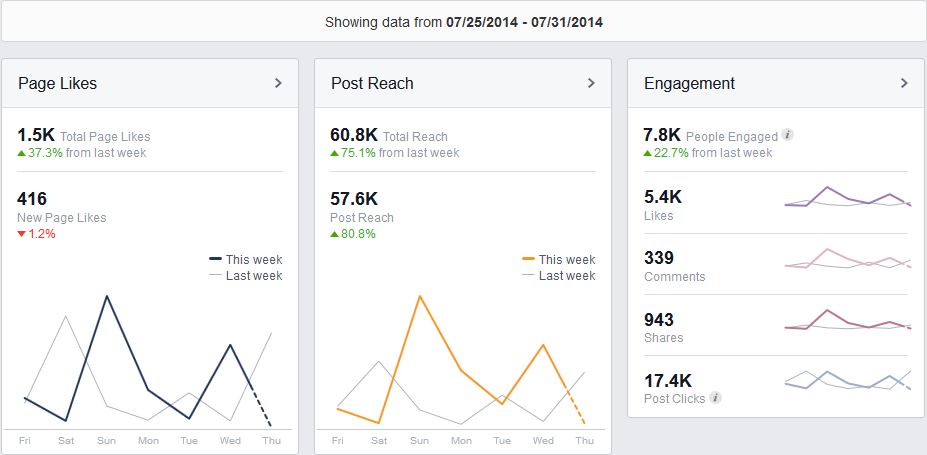 Originally, I had thought we would only use the comic for a limited-time run, but the traffic is proving to be high enough that it's generated its own community, and we'll be leveraging it on an ongoing basis as we continue to produce long-term content for the primary brand along with secondary volumes, apparel and probably a comic strip book as well.
Long story short, it's like I posted at our Facebook page on July 3rd: the Marginal Boundaries blog is currently on the back burner while we finish up all of these other projects. Until mid-August I'm spending 4 – 6 hours a day managing our Spanish project + creating new comic strips 3 – 4 times a week, as well as spending a good 2 – 4 hours a day working on our MMORPG project. Then, I've got the boot camp from August 25 – 29, and after that, TBEX in Cancun in mid-September. From there, we run into our post-TBEX adventure tours, and after that…we plan on starting to cover local content with the blog, in and around Tabasco and Chiapas, from the ruins to the waterfalls and jungle and beyond.
We still have our 3-month Mexico road-trip in there somewhere, although that moved to the back burner for the meantime since there were some TBEX-related opportunities we wanted to take advantage of that were conflicting with the trip. Since it's just a concept at this point, it's on the back-burner and will be something we'll be talking about with interested sponsors/etc. after the convention.
And of course we'll also be looking to make connections at the convention, and there's no telling what kind of work-based opportunities will come out of that. But now you know why there haven't been a lot of blog posts here at the Marginal Boundaries site, and why their likely won't be until Octoberish due to a jam-packed schedule of various projects!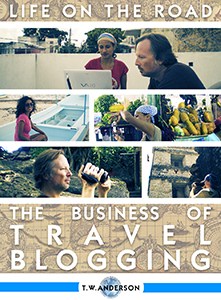 And don't forget to sign up for our free newsletter for several-times-a-week, your-eyes-only travel and entrepreneur tips, plus receive a complimentary copy of our 85-page starter book on location independence and living abroad, 30 Ways in 30 Days.
With over 1,500 copies sold, our flagship 568-page eBook is what started it all. Learn how to travel the world like I do: without a budget, with no plans, funded completely by your website and online ventures.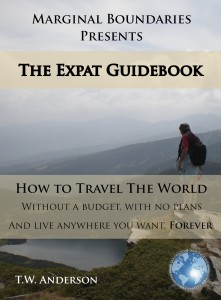 Get Your Copy Today!
Unplug from The System, cure yourself of The Greedy Bastard Syndrome, tap into your universal potential and create your own reality. Build a brand, travel the world and realize your cosmic consciousness.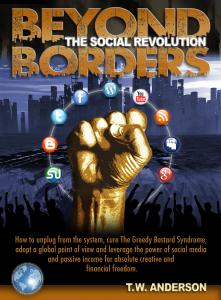 Get Your Copy Today!