For those of you who who have been following along, you know that Cris and I are going to be attending TBEX North America 2014 in Cancun, Mexico. If you haven't been following along, well there you go! I'm also an official speaker at the convention, where I'll be covering an Advanced Facebook session on long-term campaigns, strategies and marketing tactics for maximizing your traffic and income.
And while there are a ton of awesome Riviera Maya activities set up for before and after TBEX for those who want to attend as part of the official series of events, Cristina and I are kicking off our featured tours in Tabasco and Chiapas with a series of post-TBEX adventure tours for those of you who plan on sticking around for a week or few after the convention and exploring the depths of Mexico beyond Cancun.
First up is a week-long tour that focuses on things in and around Palenque, Mexico. Which, consequently, is where we are living as of August 15th of 2014 after we finish up in Playa del Carmen while we continue our hunt for a piece of property to set up a bed and breakfast + restaurant + tour headquarters that will serve as the permanent base of operations for Marginal Boundaries. Cristina grew up in the area and has boots-on-the-ground knowledge and connections that you won't find anywhere else, so it just made sense that we offered a tour in the area since she has intimate, first-hand knowledge here.
We first took our Destination Freedom Boot Camp members through in Spring 2013 and our travel blog boot camp in August is heading to the same places, and if you haven't been to Palenque yet I've only got one thing to say: epic. Truly. Aside from the city of Rome or the pyramids in Egypt or the ruins at Machu Picchu, there are few places in the world that can move you spiritually on such a level. There's something about the majesty and mythical stature of these Maya ruins that takes your breath away.
But we don't stop there. We'll also be visiting Bonampak, Yaxchilan and a few other sites during this 8 day, 7 night tour based out of the pueblo of Palenque in the heart of the jungles of Chiapas. The dates for this tour are September 18th through the 25th. For more information, click the following image to head on over to the tour page.

Next up is our adventure tour, which is a 15 day, 14 night trek based out of San Cristobal de las Casas. It's not too far from Palenque, and this is the other town where we are currently property hunting for a permanent base for the brand where we can build up our B&B/restaurant/tour headquarters. Personally, it's my preference if I had to make a choice between the two, but I'm not going to limit my choices so we are searching in both places for the perfect selection.
The dates for the two week tour are October 1st through the 15th, and we'll be visiting a number of other sites such as the Lagos de Montebello, the waterfalls and river pools at El Chiflón, the Cañón del Sumidero, the Reserva Ecológica Huitepec, a day trip to the ruins of Palenque, the Maya villages of  Tenejapa and San Andres Larrainzar, one of the local coffee plantations and much, much more.

If you have ever wanted to explore the beauty of Chiapas and Tabasco, this is the perfect opportunity to do so. Cristina and myself know these areas well (especially her, because she is Mexican and grew up here), and we can't wait to share some of the secrets of Mexico with more adventurous souls like ourselves!
So take a look at the adventure tour page and shoot us an email to let us know which tour you'd like to sign up for after you finish up with TBEX! We'll be heading back to Palenque straightaway after the convention and then rolling right into the budget tour before leading the longer adventure trek in early October. See you all here!
If you need more information on Cancun during your stay at TBEX, don't forget that our Live Like a Local  guidebook has dozens of recommended locations + videos + maps for you to utilize during your stay, no matter if you are here for five days or five months, and is designed to help you get the most out of Cancun without paying the tourist prices on everything from taxis to tours, restaurants and accommodations and beyond. We also offer walking tours of the city (half day and full days) throughout the year. More information by clicking on the book cover below!

With over 1,500 copies sold, our flagship 568-page eBook is what started it all. Learn how to travel the world like I do: without a budget, with no plans, funded completely by your website and online ventures.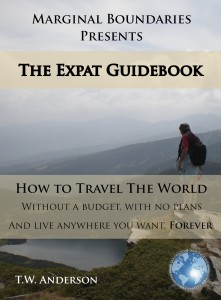 Get Your Copy Today!
Unplug from The System, cure yourself of The Greedy Bastard Syndrome, tap into your universal potential and create your own reality. Build a brand, travel the world and realize your cosmic consciousness.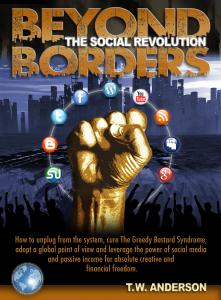 Get Your Copy Today!