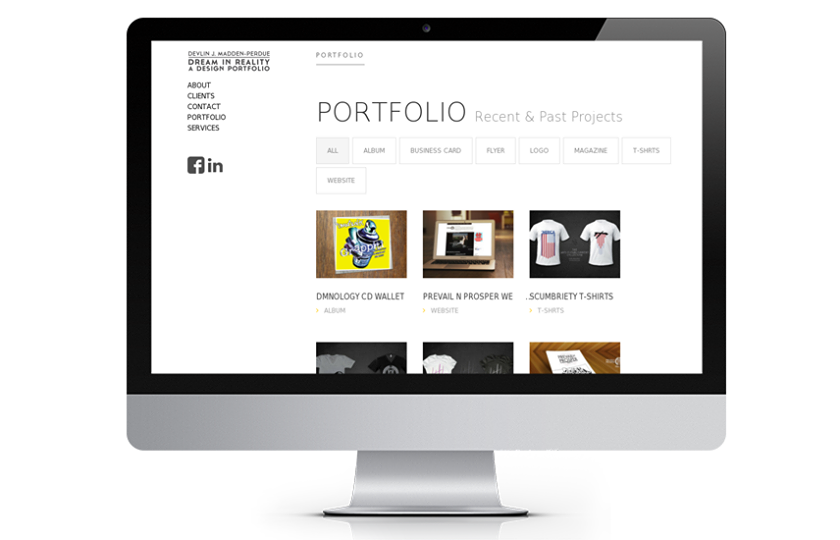 It's important in life to build up as many professional working relationships as possible. That's why I don't believe in burning bridges, and I don't subscribe to the point of view that I'll ever reach a point where I am more important than another person. Instead, I believe in mutually beneficial working relationships with everyone, and the karmic view of business where everyone is a potential ally because you never know when that person can help you out in return somewhere further down the road.
Last year, when Marginal Boundaries arrived at the point where I could no longer manage it on my own, I reached out for a personal assistant and found a brilliant guy who has since spent the last year working for us via the personal recommendation of Ryan and Angela from Jets Like Taxis. His name is Devlin Madden-Perdue of Dream In Reality and 1 Life 2 Bags, and as his year-long term comes to a close with us, it's time to play it forward and help him on the next step of his journey.
While his online portfolio at the DIR page can get you a better look at his overall body of work, what I'd really like to talk about in this post is his services for me and what he's done for the past year in terms of helping us build up to the point where we are today. He's been behind the scenes helping our growth as we've went from a simple blog in 2012 to presenting throughout the Riviera Maya on social media and blogging in 2013 (such as at the Last Tuesday event in Playa del Carmen), as well as all of our classes on Internet marketing and beyond (numerous classes in the Riviera Maya, such as at the CoWorking PDC branch and our travel blog brand boot camps), including up to my presentation at the North America TBEX convention for 2014 in Cancun, Mexico where I'll be speaking on Advanced Facebook strategies for brands and blogs.
Now, as we finish up with TBEX and Cristina and myself move on to the next stage of our growth with the brand while based out of Palenque, Mexico, we are parting ways. He's been an incredible asset to us during his year working with us, and he's also become a good friend after having lived with us for the past year while helping us build the brand into something larger than it was when he first came on board. And for that reason, I'm writing this post to play it forward and recommend his services to anyone out there who is in the market for a graphic designer, WordPress hacker and developer, and all-around social media boss.
You can see a sampling of his design talents in our press kit. He was also the primary developer who took care of Sarah's website over at A Week At The Beach, along with other clients. If you poke around here at our site to any great length, you'll see his graphic touch on many of the pages, plus he's helped us tweak our own WordPress theme over the months as we make changes to it, as well as designed our business cards + press kits for other clients, such as for www.playadelcarmen.com, plus he designed the cover for our Life on the Road – The Business of Travel Blogging eBook + landing pages.
However, where he has really helped us is with the daily social media assisting and the overall management of the day-to-day tasks that go along with running a successful brand. He built and organized our Pinterest account from scratch (we didn't use that particular social media outlet until he came on board), he's been the one in charge of our daily scheduling for our Twitter via Buffer, as well as the daily curation for our Twitter account, and he has been handling the bulk of our StumbleUpon workload, revolving mostly around blog commenting + overall building of the account. For example, when he started we only had around 1,500 likes with our account. As of this writing, we have over 4,500.
He is also intimately familiar with the ins and outs of Facebook advertising, hashtag research, split testing and the overall management that goes along with strategizing and managing long-term campaigns via one of the world's most powerful social media network. Far beyond the mere "post a photo and engagement comment" that most bloggers think is "social media management" (a 5-year old child can upload a photo with a comment to FB).
He's also familiar with what goes into running a successful Google+ account and keeping engagement high. Overall, he handles 3-4 hours a day of work for us and is more than capable of handling that and more, if your needs should require it.
As Cristina and myself move off to other things (property hunting in Palenque and San Cristobal de las Casas, running our adventure tours, her new restaurant that she opened in late June of 2014, my ongoing management of our Spanish language project, the MMORPG I'm developing with my team, and beyond), Devlin will be moving off to do his own thing as well, and using the knowledge he's gained during his time here working with us to build his own career up.
Which is why I'm writing this blog post. If any of you are looking for a talented social media assistant, account manager, designer  and artist, hit him up. He's also conversationally fluent in Spanish and understands the intricacies of working within the Latin market as well as the English market.
He's been a boon to us during the past year that he's been on board working for us, and we wouldn't have been able to achieve the heights we've obtained without his help behind the scenes allowing us to focus on the overall direction of the brand and its growth. I can't recommend his services enough, and if any of you need more proof of his capabilities, feel free to shoot me an email at any point. Also feel free to reach out to him via Facebook.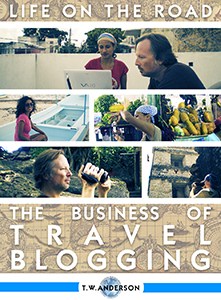 And don't forget to sign up for our free newsletter for several-times-a-week, your-eyes-only travel and entrepreneur tips, plus receive a complimentary copy of our 85-page starter book on location independence and living abroad, 30 Ways in 30 Days.
With over 1,500 copies sold, our flagship 568-page eBook is what started it all. Learn how to travel the world like I do: without a budget, with no plans, funded completely by your website and online ventures.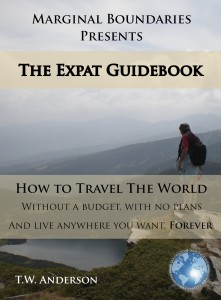 Get Your Copy Today!
Unplug from The System, cure yourself of The Greedy Bastard Syndrome, tap into your universal potential and create your own reality. Build a brand, travel the world and realize your cosmic consciousness.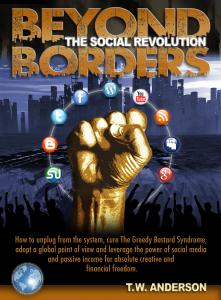 Get Your Copy Today!