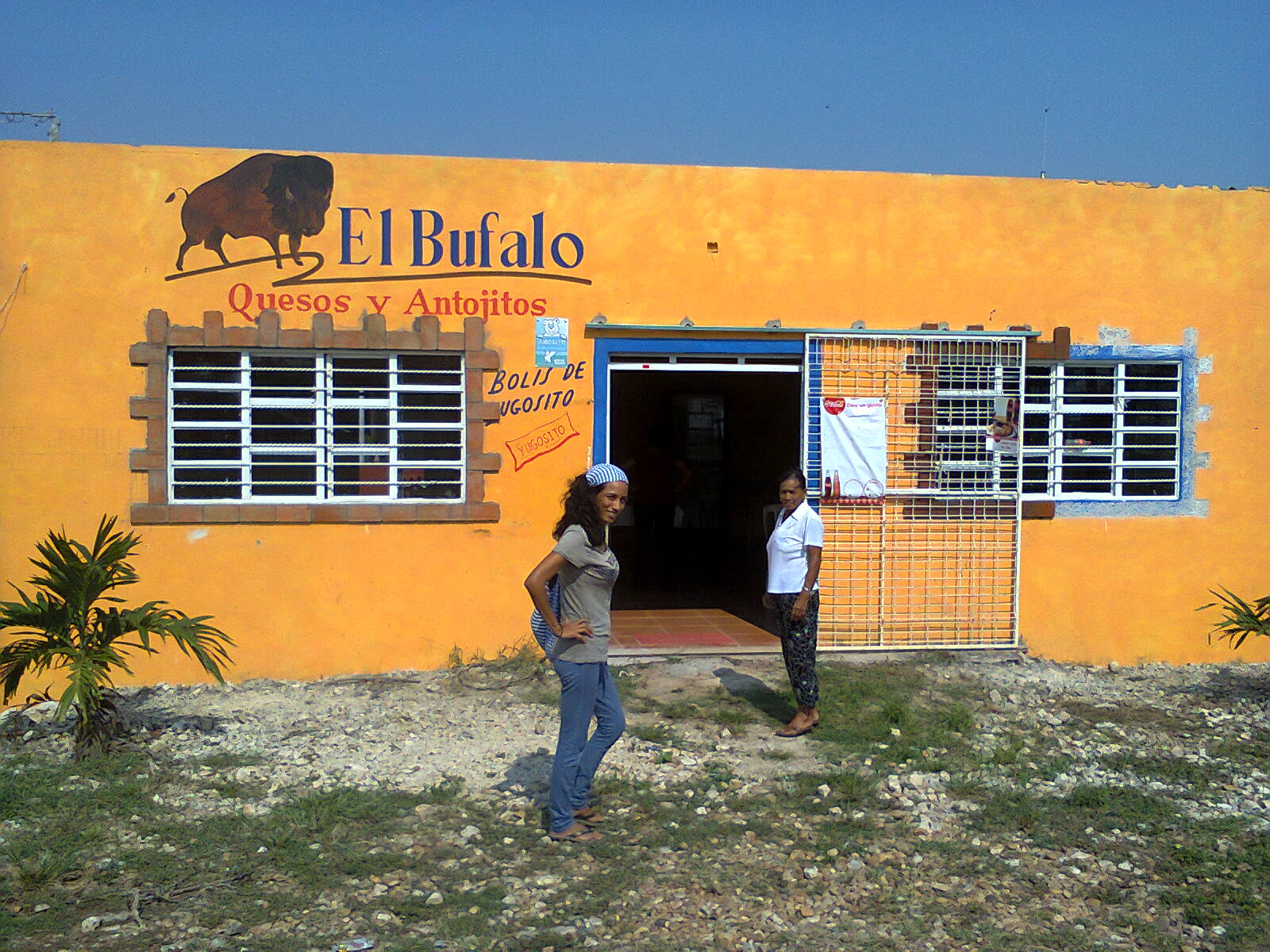 Every once in a while during your travels you find yourself at the right place, at the right time, without any intention of actually being there. Chance, pure and simple. And such was the moment when one of Cristina's life-long friends invited us out to his budding ranch during our recent trip to her hometown in Tabasco, where she is resting up after her surgery in March of 2014. 
The weather was hot. 42 degrees Celsius. 100% humidity. It's the lush farmlands of Tabasco and Chiapas along the Umascinta River; a vast lowland of rich, tillable earth that is perfect for growing crops of various types, from maize to watermelons, papayas, potatoes and beyond.
We were in the middle of getting Cris settled into the house she is using as her home base (courtesy of her sister) when the call came in. An old friend of the family with an invitation to visit his restaurant and growing ranch out on the road between Emiliano Zapata and Palenque. We had nothing on the agenda, so off we went: Cris, myself, her sister and her mom.
We caught a taxi to Zapata, and then a van from Zapata out towards Palenque. The restaurant and ranch is out in the middle of nowhere; there are no signs pointing the way. It's a new establishment; he just bought the land four years ago after saving his money while working for CFE (the Mexican electric company) for the past 24 years, since he was 16 years old. Now, at 40, he has four more years until his pension and retirement from CFE, and he has been buying up parcels of land and building up the ranch that will take him through into his twilight years and support his two daughters as they go from 14 and 15 years of age into young women and university.
It's a bright yellow building just off to the right. His daughter, Paula, is there to welcome us when we arrive. The first stop is the restaurant, which sells snacks and fresh cheese, milk and yogurt, fresh from their own cattle and processed right there at the ranch. This is real, raw, organic milk, the way it was mean to be consumed. Healthy bacteria and all. And it is absolutely delicious.
I grew up on a dairy farm, so for me it was like taking a step back in time to when I was a kid. Seeing the bulk tanks whirring away, cooling the milk and keeping it fresh, ready for a container to simply dip in and scoop a glass out. Then beyond the shed covering the tanks, out to the grasslands and pastures where his cattle and horses are kept, and then to the ranch house itself.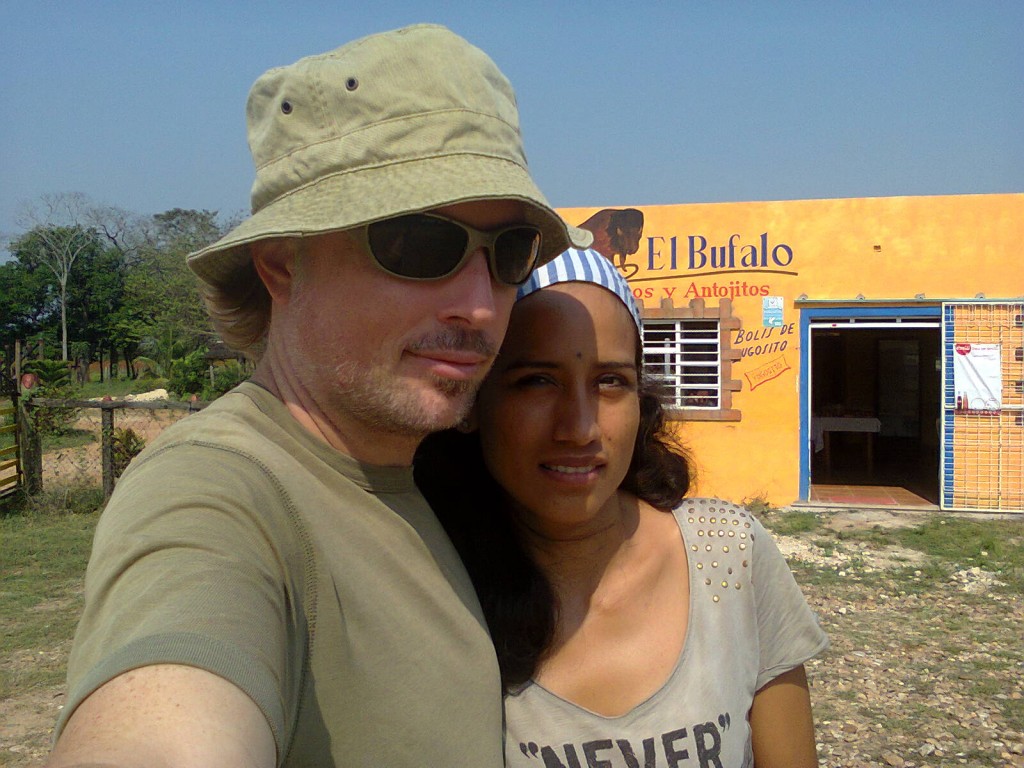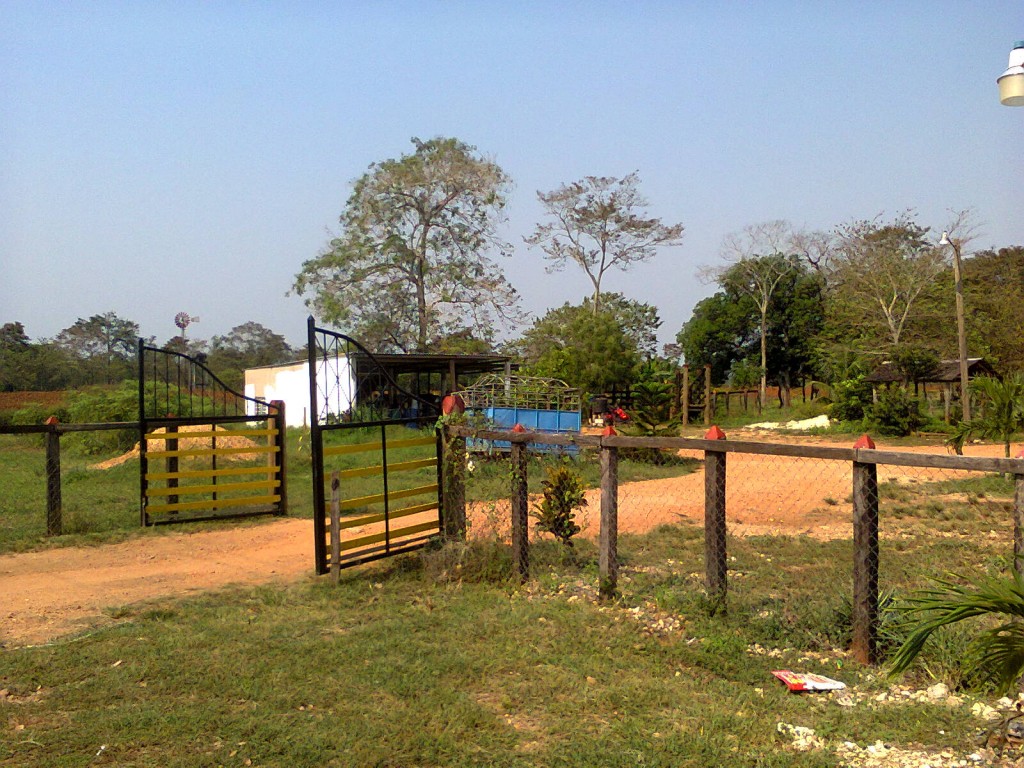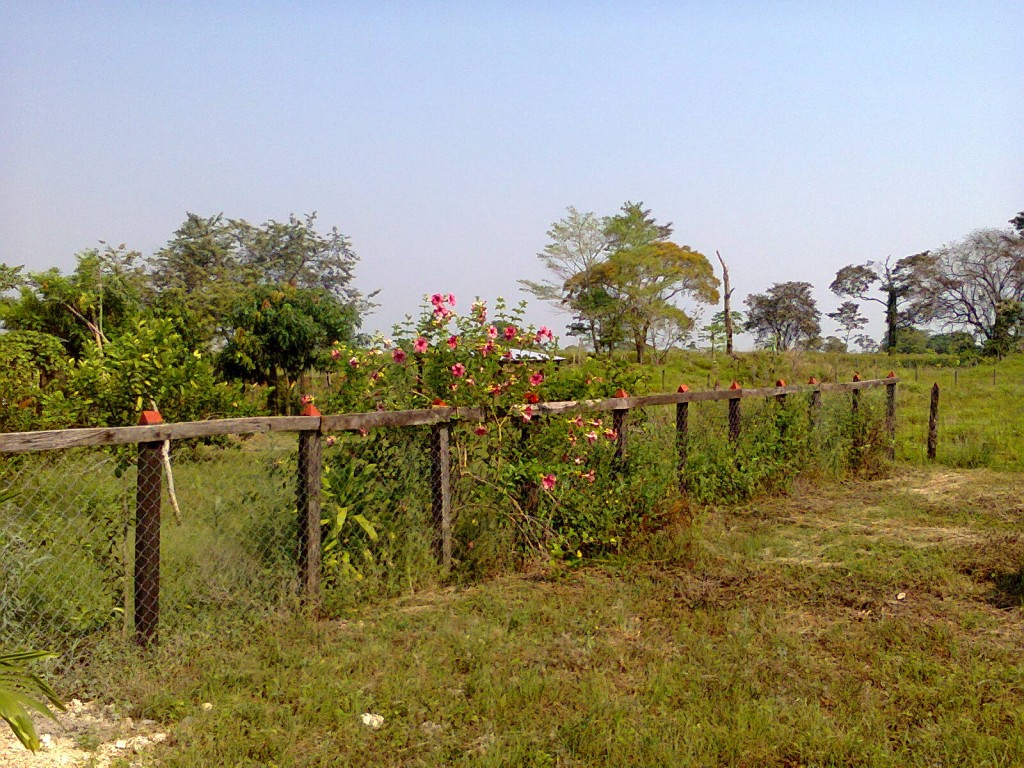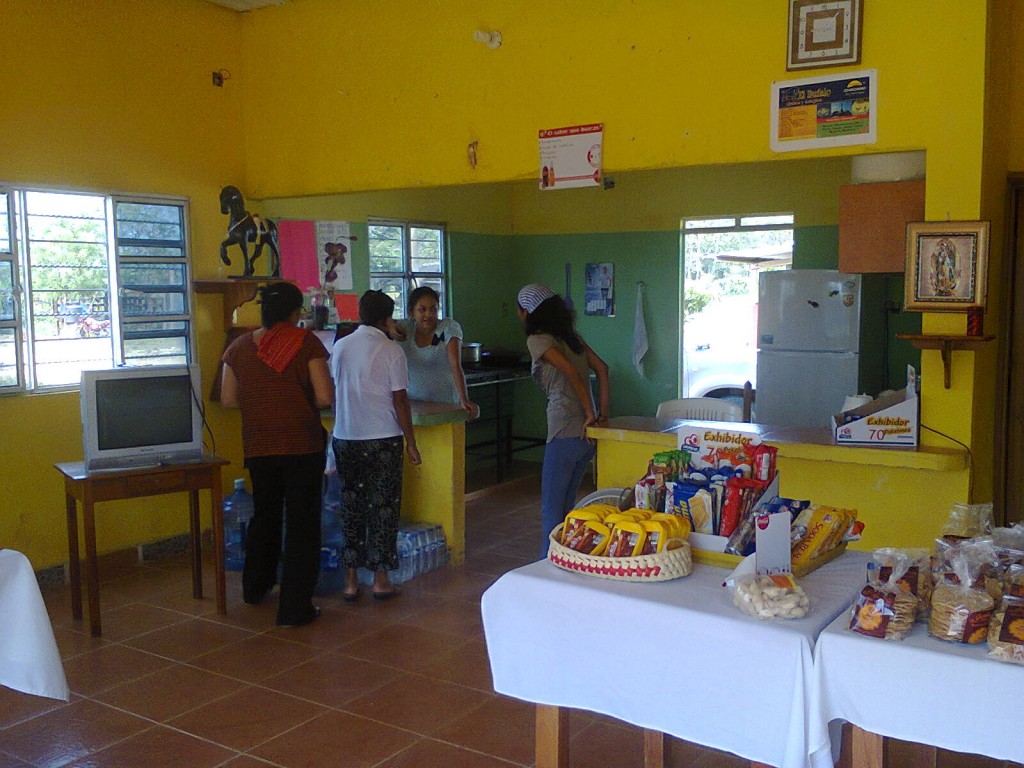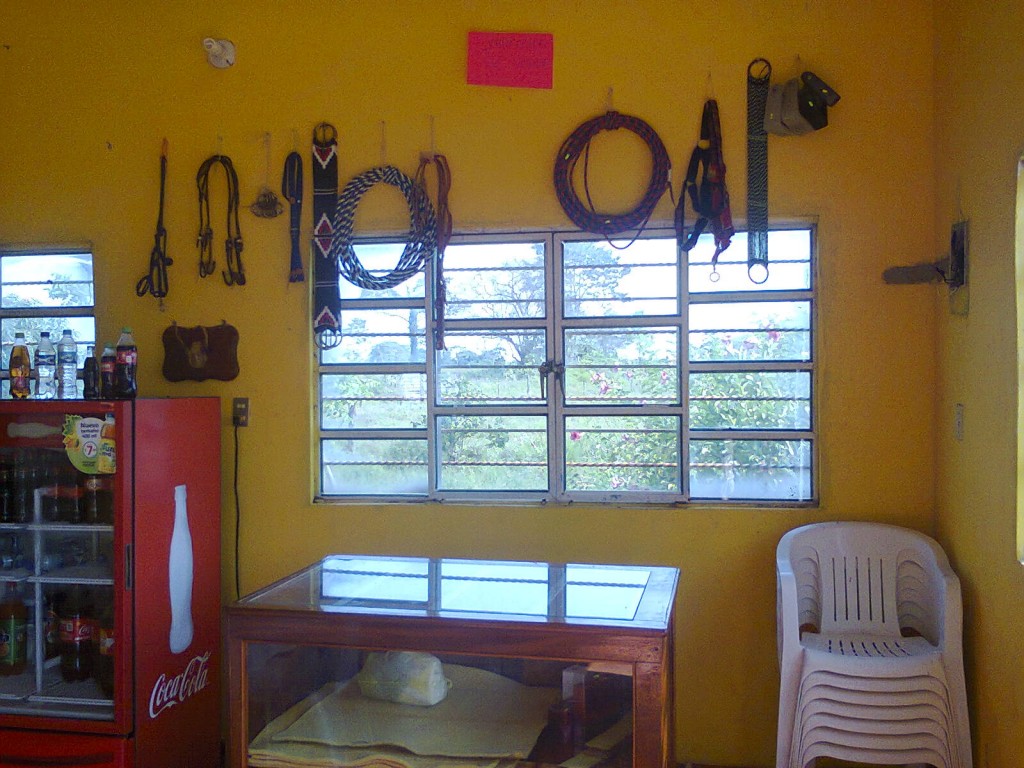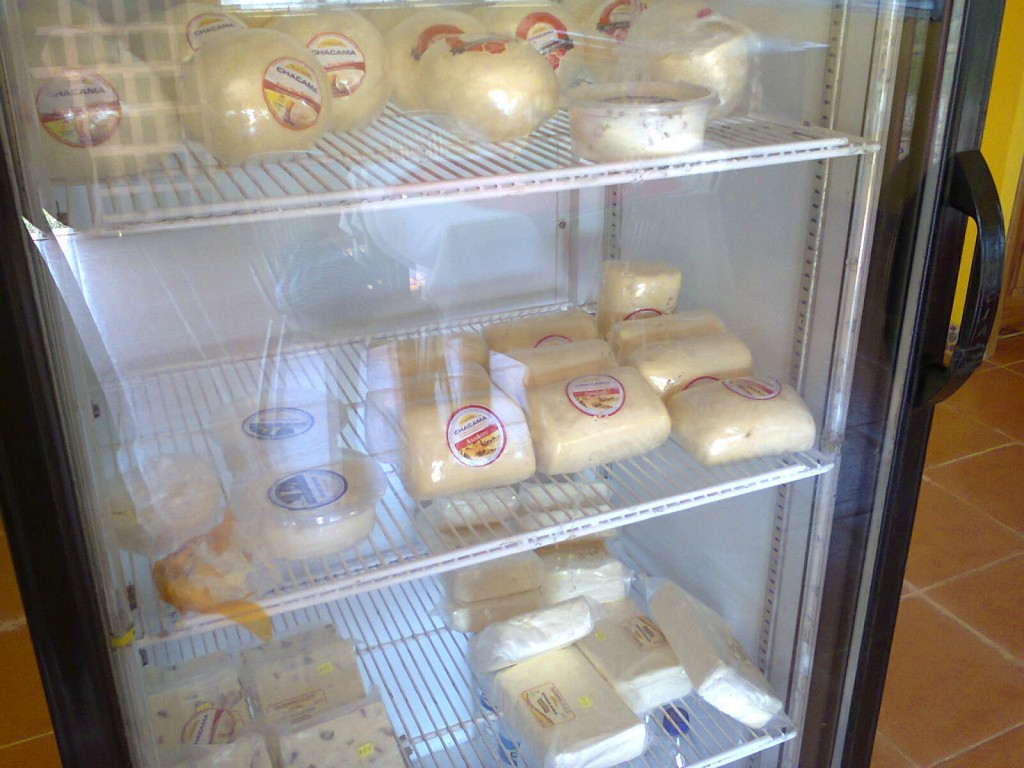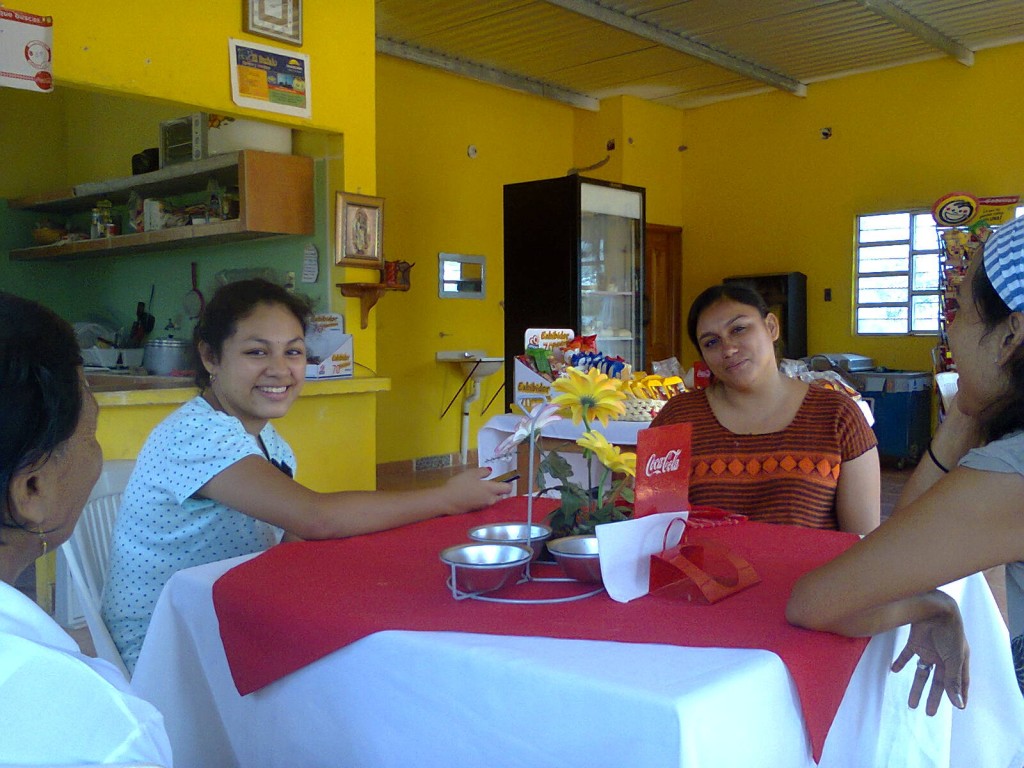 Pancho (de leche, as his friends call him) himself arrived only a few minutes after we did. We had barely sat down inside the restaurant before we were ushered into the home itself and then out to the back patio where they do the majority of the cooking over an open wood fire. Who needs a gas oven inside the kitchen when you have mother nature providing you with what you need? Not to mention, it's just too damn hot to even consider cooking inside.
After a few minute's of salutations, Cris and myself were invited into Pancho's truck to take a ride down the road to see one of the most recent parcels of land he had purchased. But not before he handed us a couple of small bags filled with fresh, frozen yogurt from his freezer. Something to cool us down while we headed out.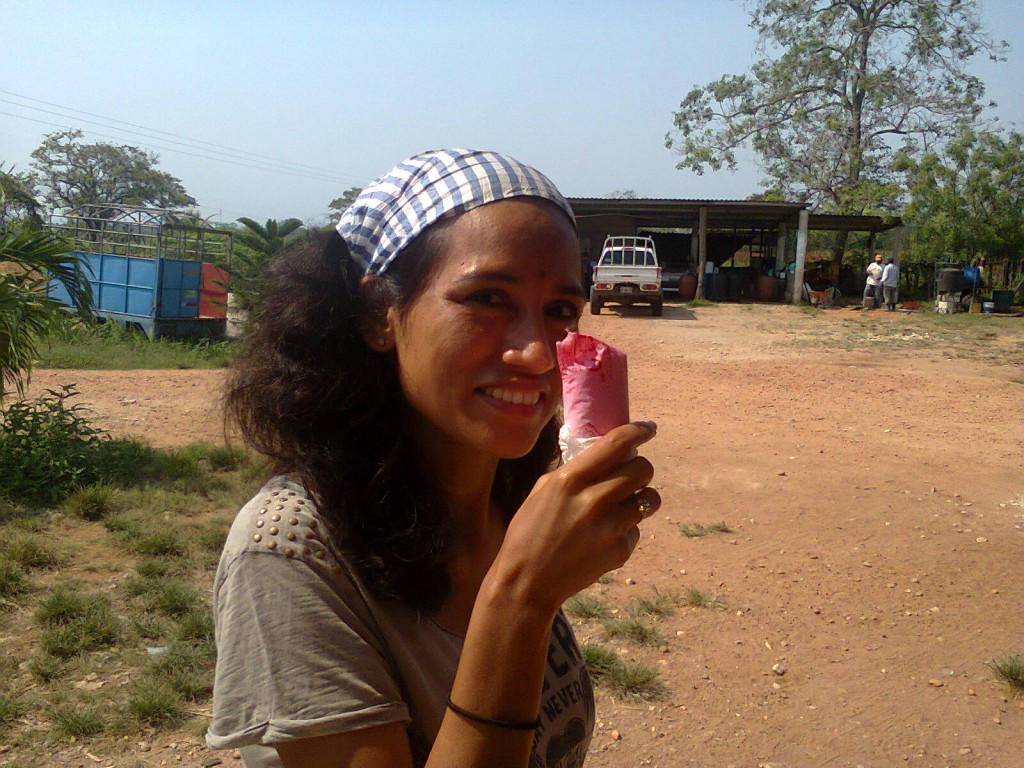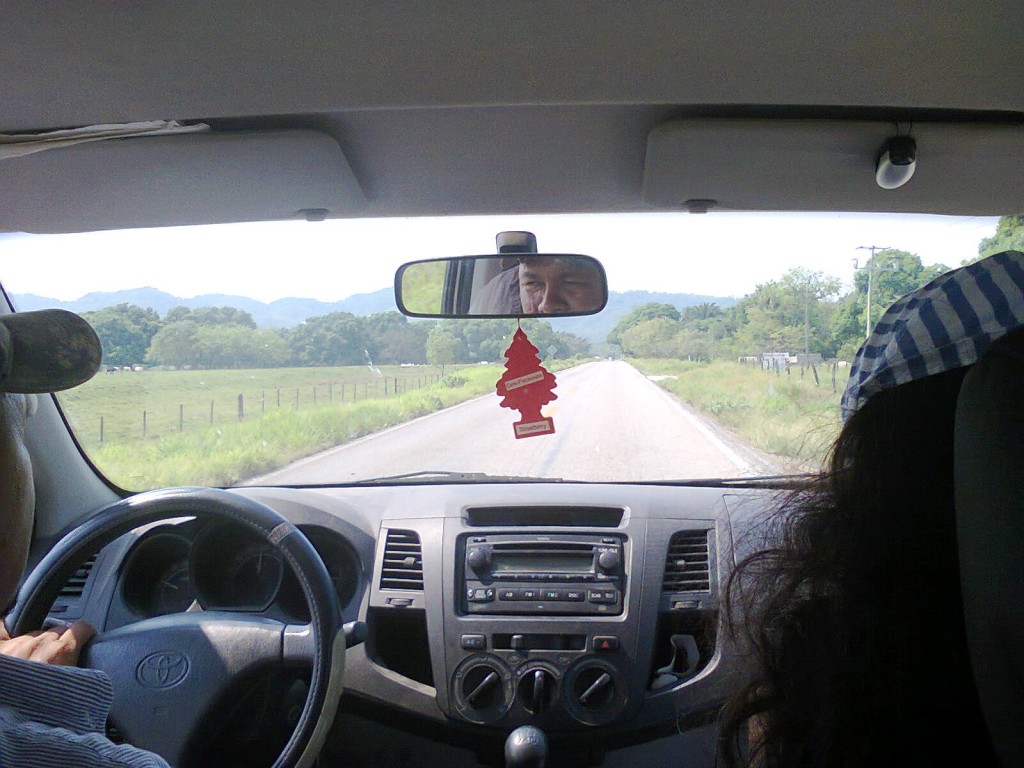 A small team of half a dozen men with machetes and fencing equipment were busy cutting down jungle and putting up fence. He dropped off a roll of wire, and then we were off to a small pueblo just down the road to pick up a water tank….and visit an elderly couple who also happened to be local artists with an array of hand-crafted goods available.
Beatriz and her husband have been local artists for decades, and everything they sell is made by hand. We picked up a few small items and plan on visiting them again the next time we are in the area!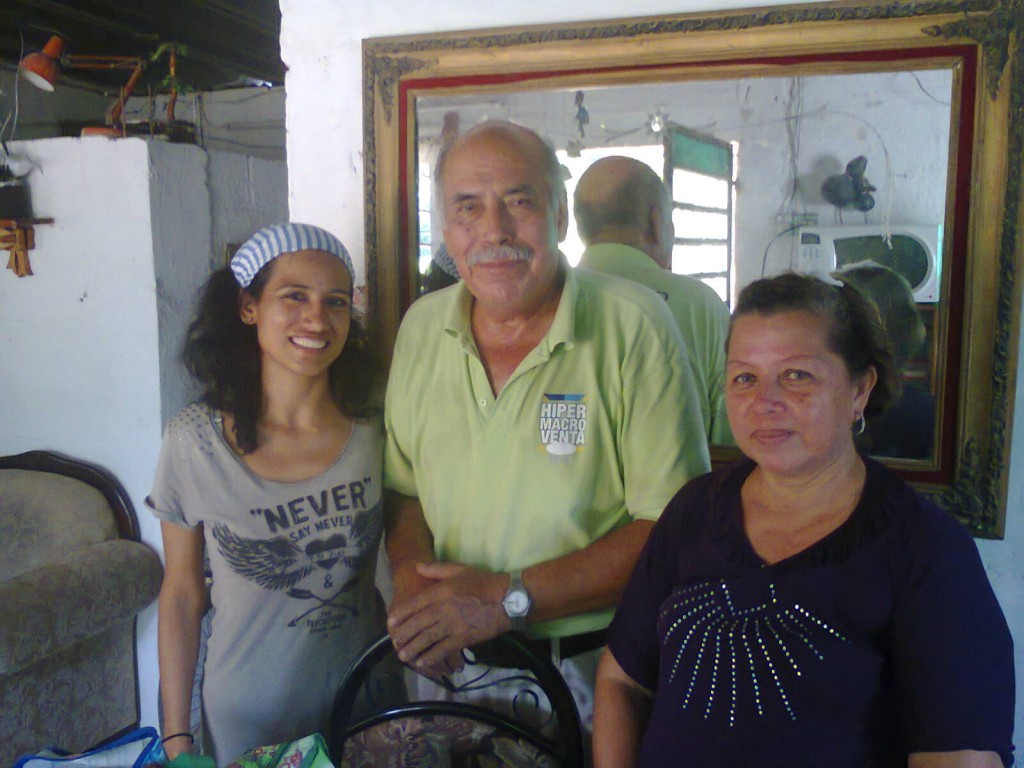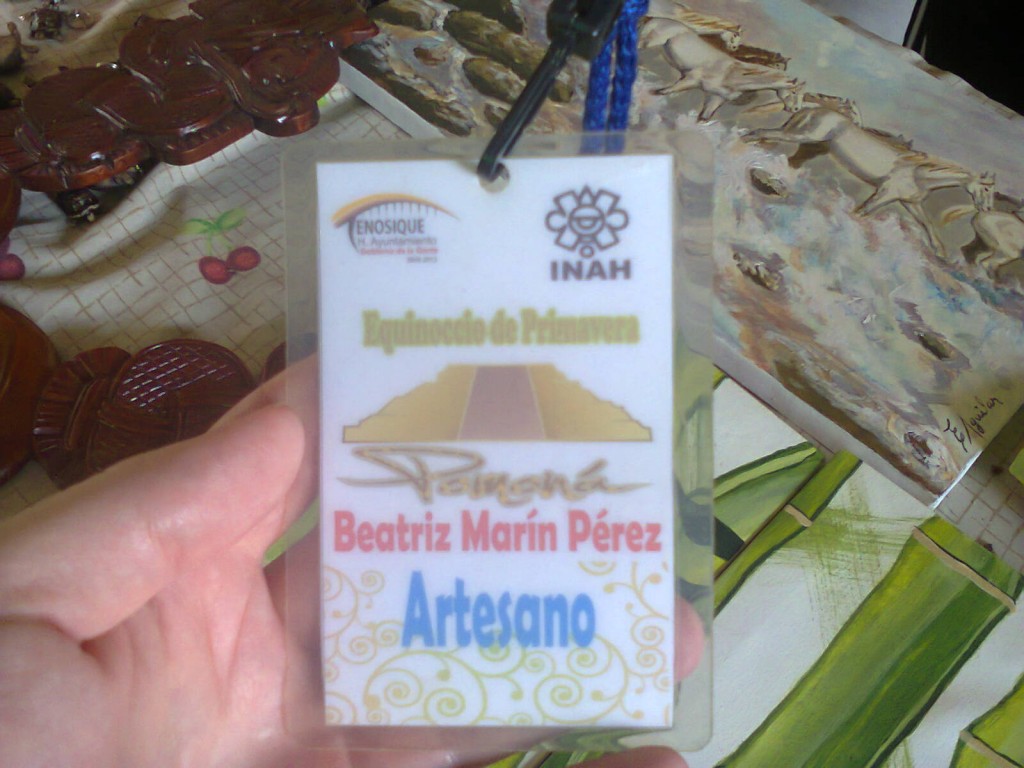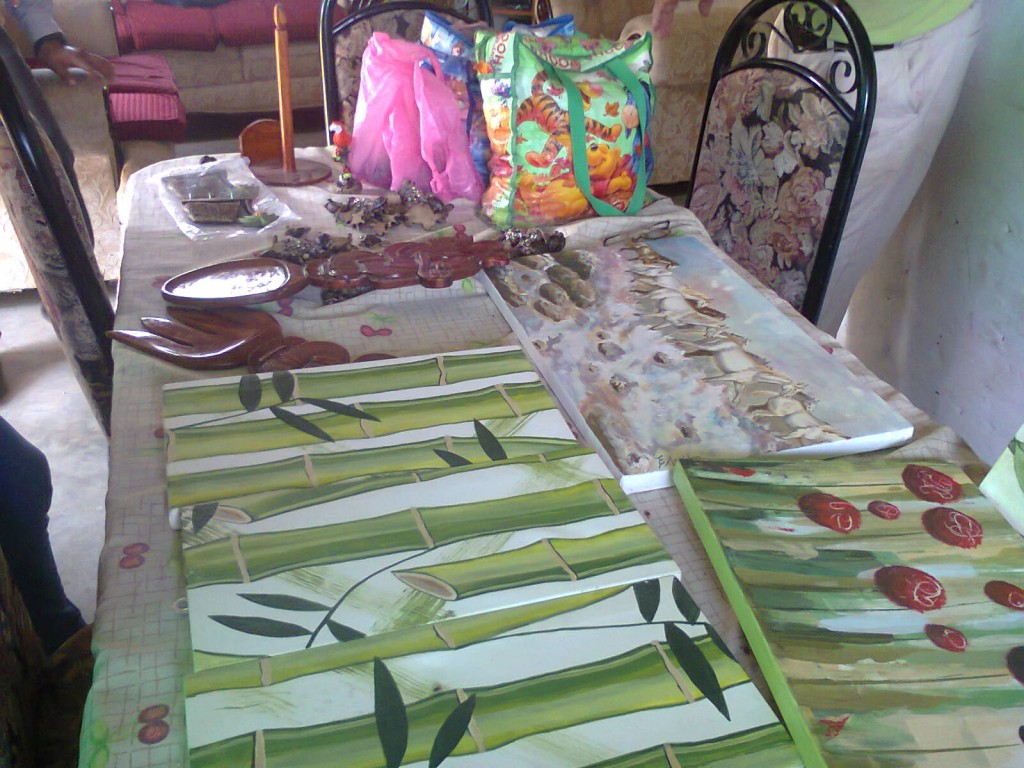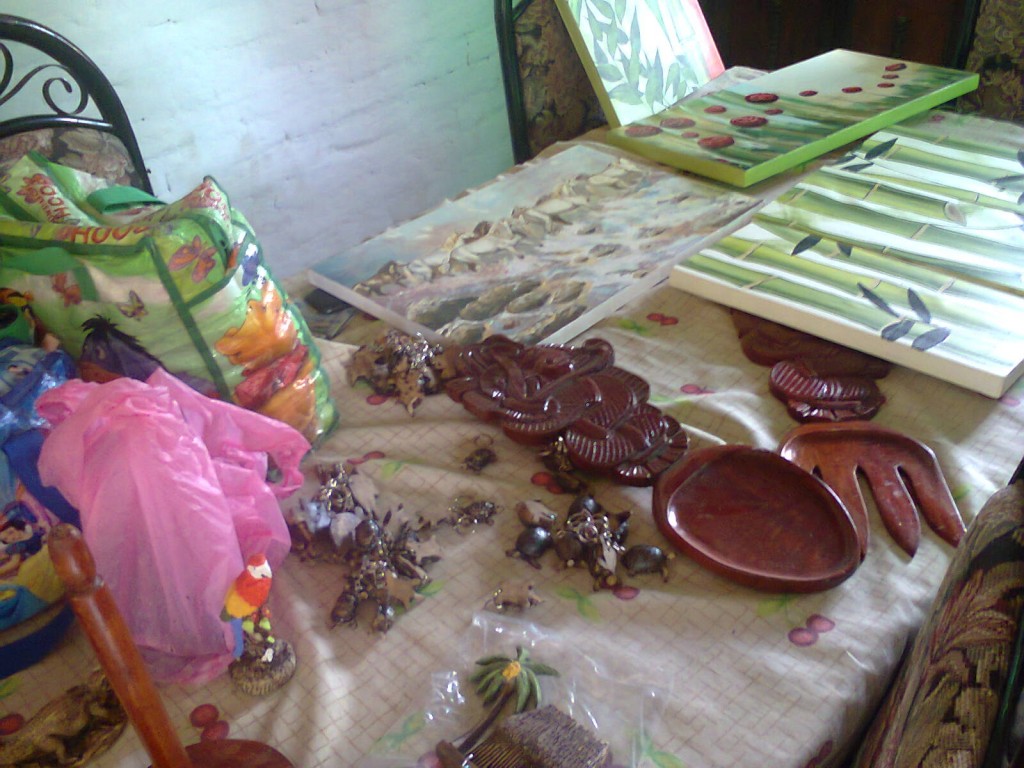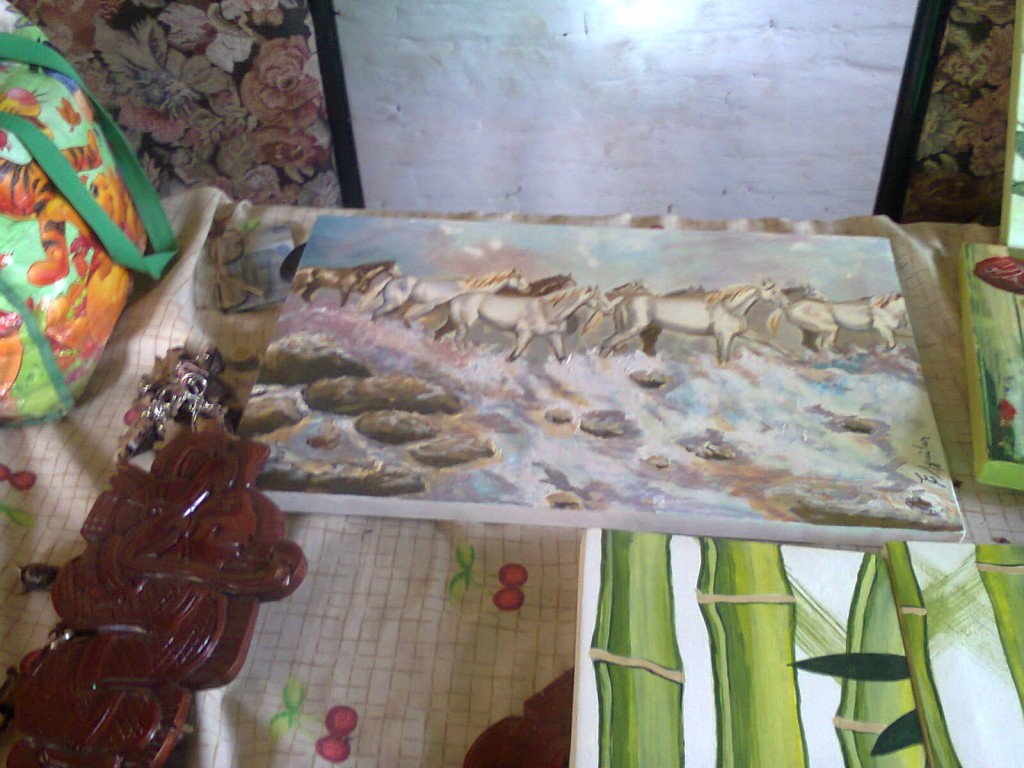 We spent the next hour talking with the couple while Poncho loaded up and secured the tank into the back of his truck, and then it was back to the ranch….where lunch was ready and waiting. By this point, we'd worked up quite and appetite, so when the table was set with fresh grilled steaks, tortillas, salsa, ice-cold lemonade and a sampling of fresh cheeses straight from their own store, everyone was ready to dig in.
I have a weakness for cheese. Wine as well, but cheese, for me, is one of those foods that I can eat until I am bloated and ready to pass out. And I have yet to sample a selection that I don't enjoy. The cheese from El Bufalo was beyond my expectations; Cristina and myself are accustomed to eating cheese every day (my fault! Her family are not big cheese eaters, but after three years with me she has picked up my habits!), and both of us scoop up a healthy portion onto our plates. Mine is twice her size, and I'm not shy about shoveling plenty onto each and every taco I consume over the next thirty minutes.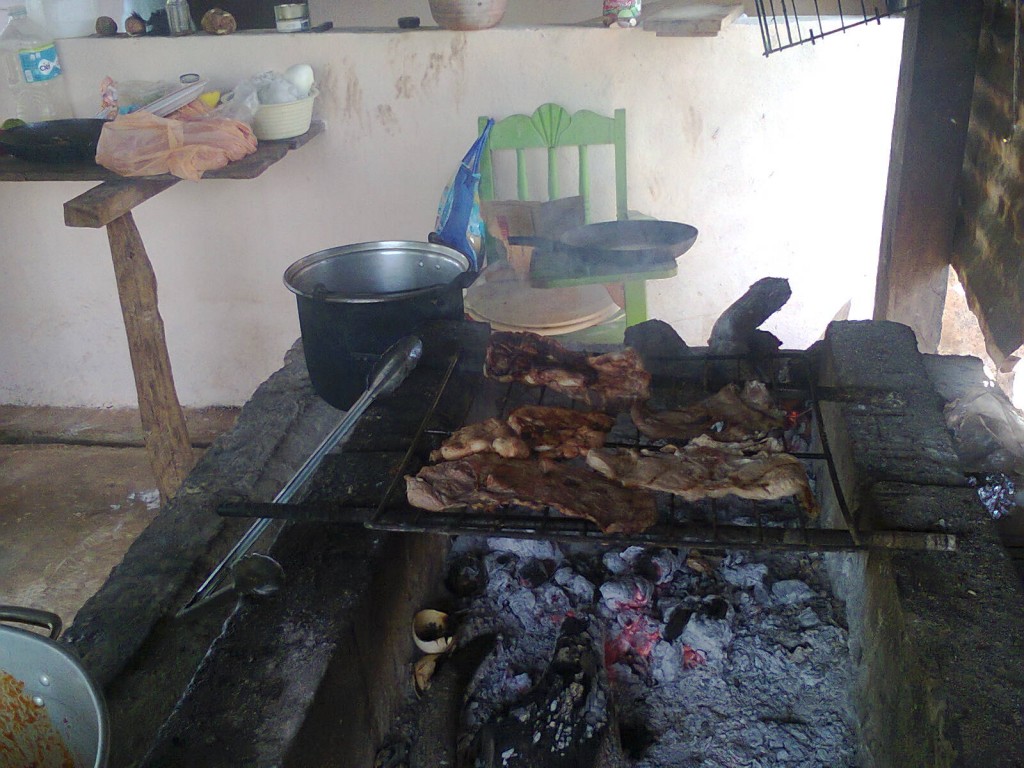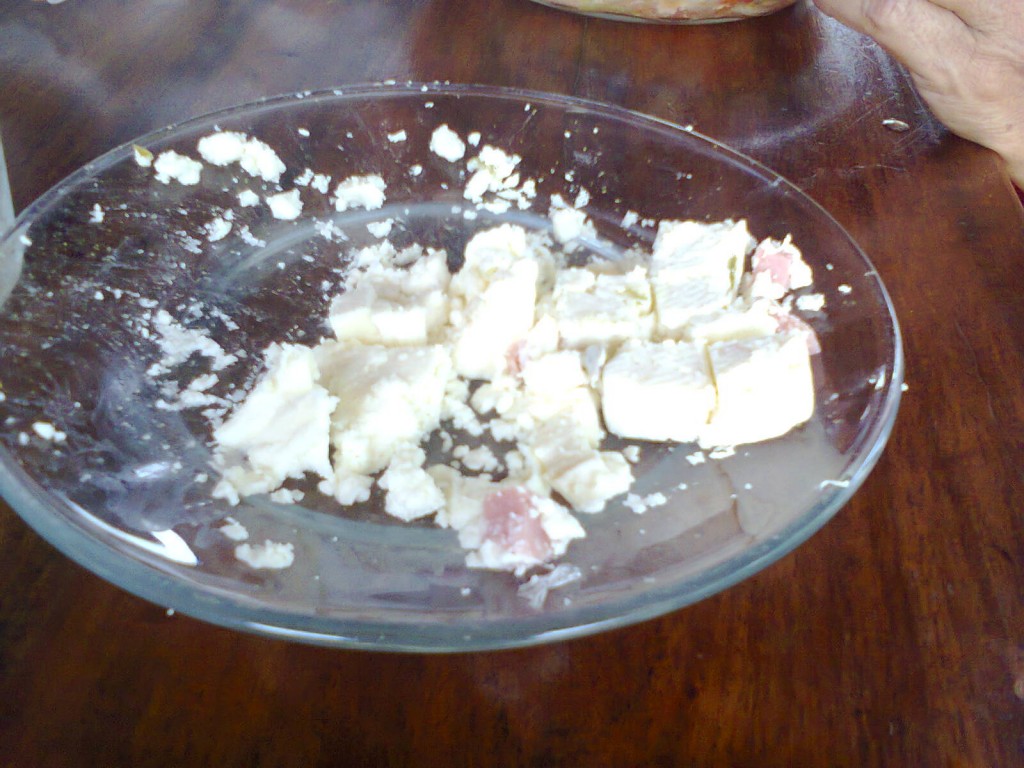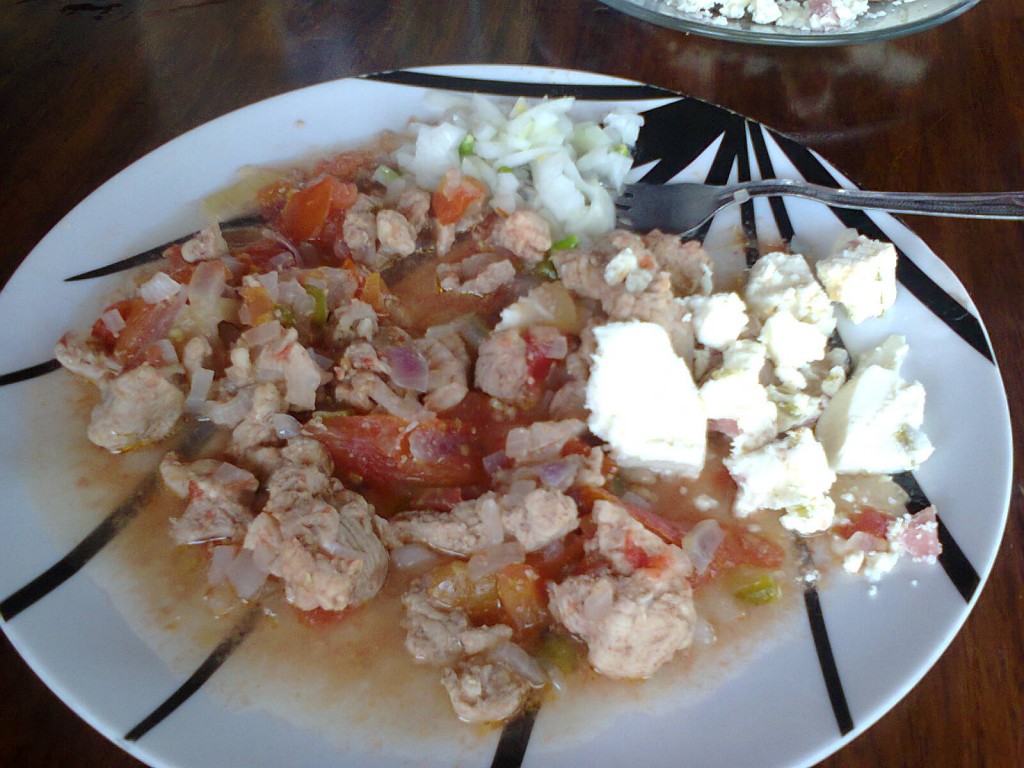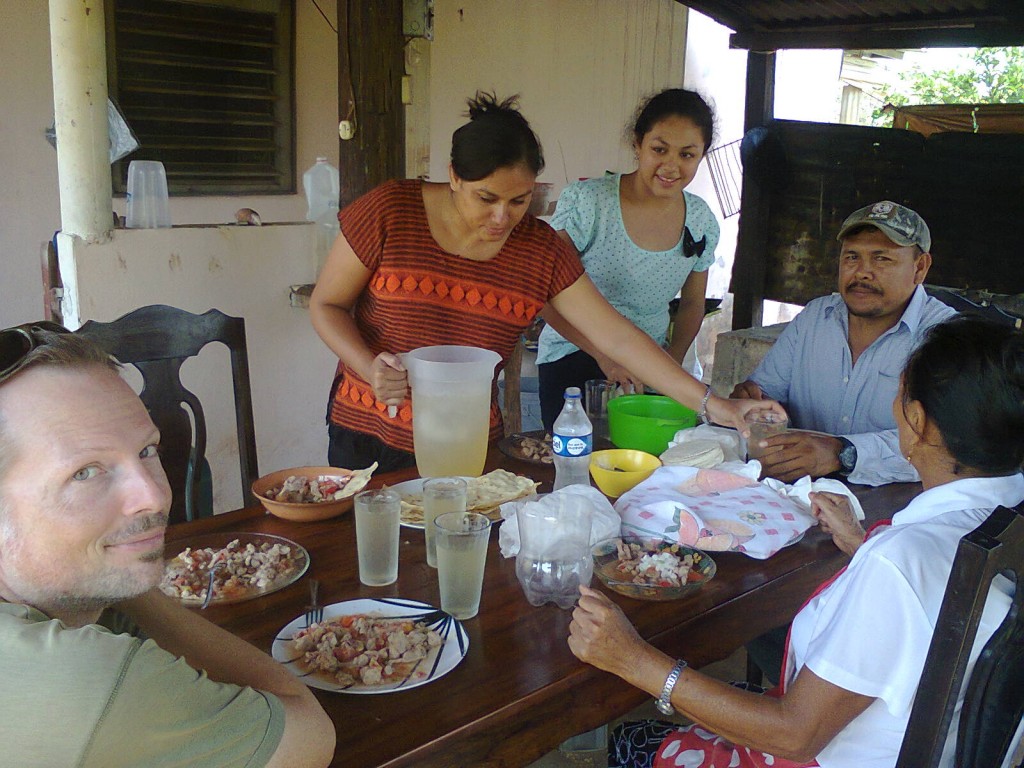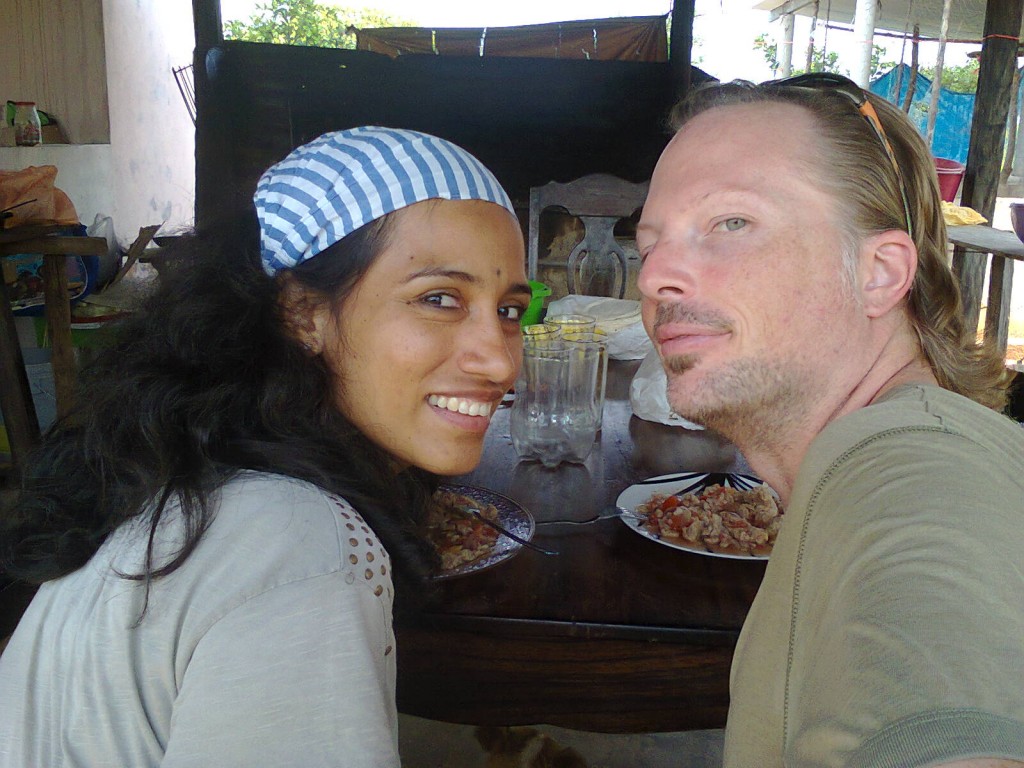 After lunch, Poncho has his main ranch hand bring over a pony and one of their work horses. Cristina's mom + sister were joking with me that they didn't believe I grew up on a ranch (Cris has seen the pictures, so she knows!), so I was cajoled into getting up on one of the horses. As I was checking the cinch to make sure it was tight, I hear Poncho in the background telling Cris, "Mira, el no es un tonto; el sabe como montar!"
Por supesto!
Cristina's sister also took a ride for a few minutes. Cris wanted to, but she was still healing up from her surgery and didn't want to chance any injuries, so better safe than sorry. And by the way, I wasn't prepared to ride any horses that day; shorts are *not* the ideal riding attire! Thankfully I wore shoes and not my typical sandals!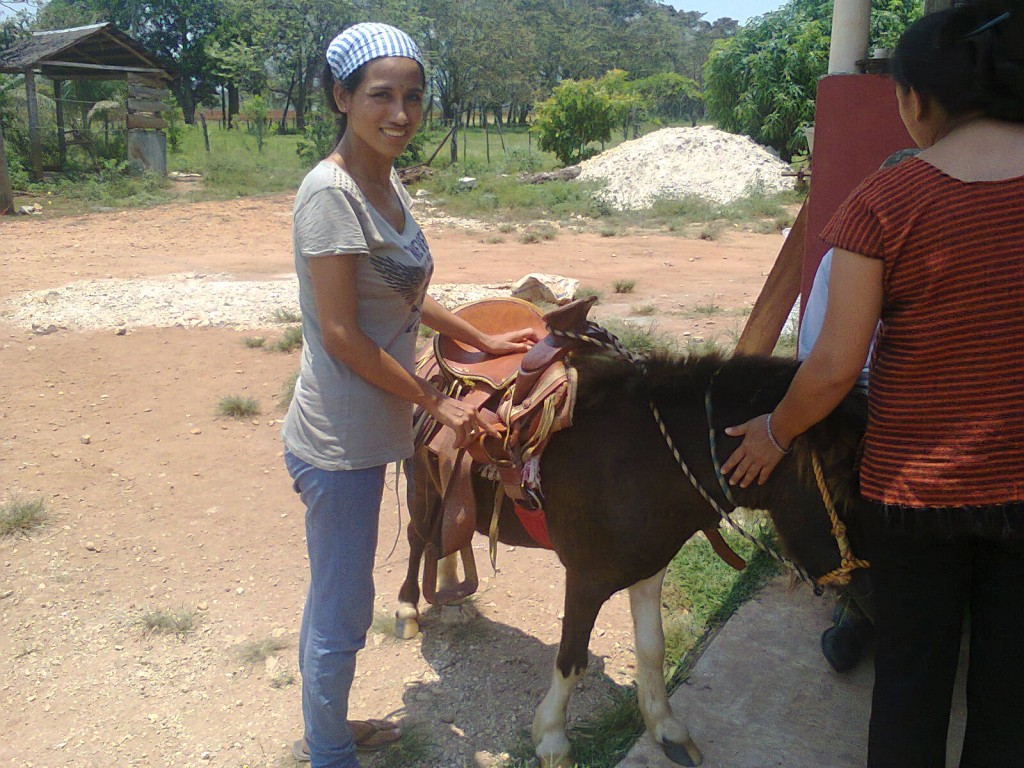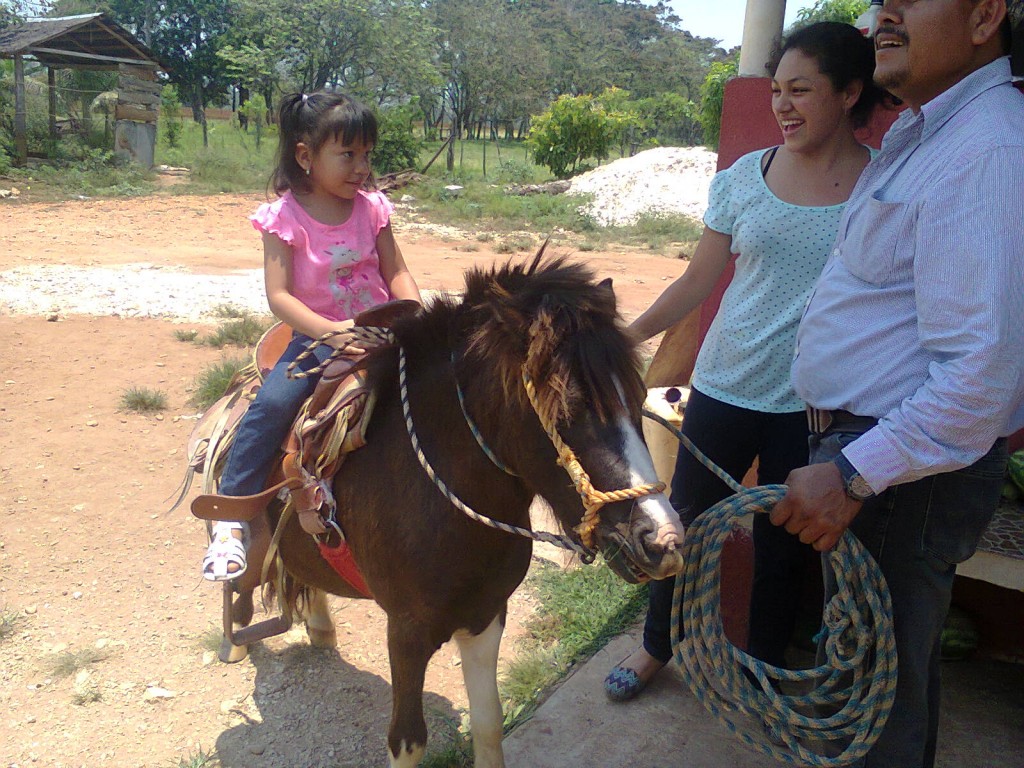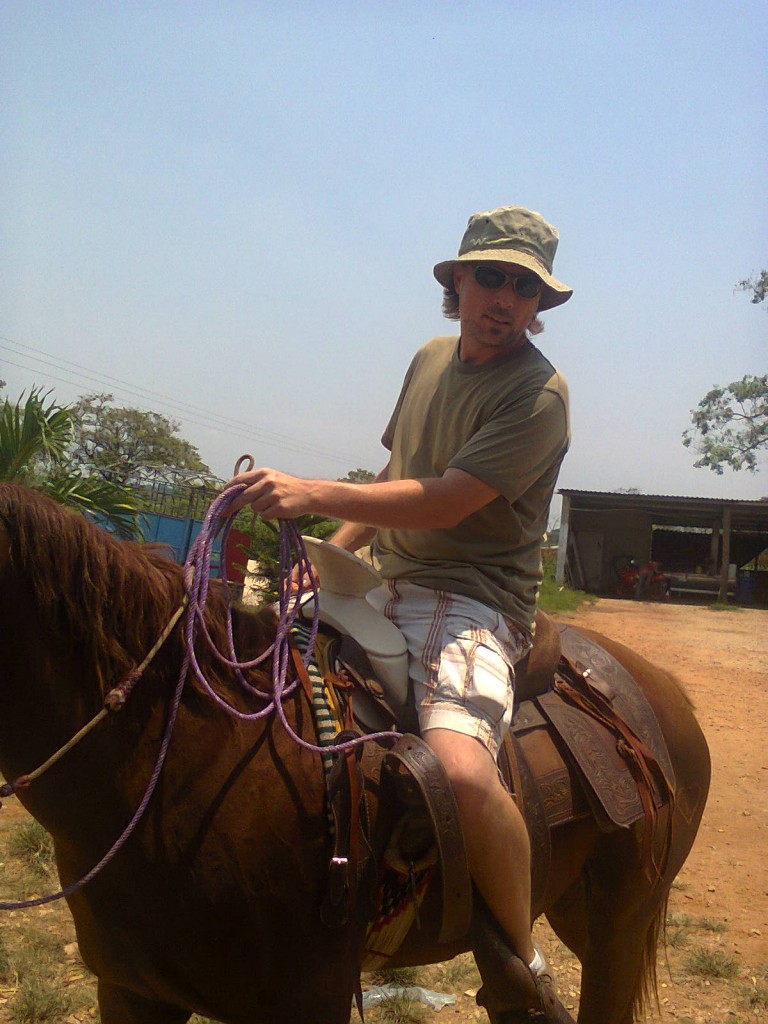 After a quick ride around the yard to show that I do, indeed, know how to handle myself in the saddle, it was time for Poncho and myself to head off on foot and explore the back lot of his budding ranch. He spends the next hour and a half talking about his plans for the land, how much money the government is giving him annually for subsidization, how much the land costs per 20 hectare parcel, and the income related to the beef and milk that his cows produce. We also talk about his plans for building a ranch home and picking up more parcels of land and continuing to grow his dream. Brilliant conversation; he has an extremely detailed plan in place.
Afterwards, we returned back to the ranch and I was faced with a challenge: there was an entirely new feast already prepared and ready for us to dive into! It had been barely three hours since our last banquet, and this one was every bit as large: another round of grilled pork and beef, as well as a freshly-killed and marinated lamb that Cris' mom had cooked while we were out wandering the acreage.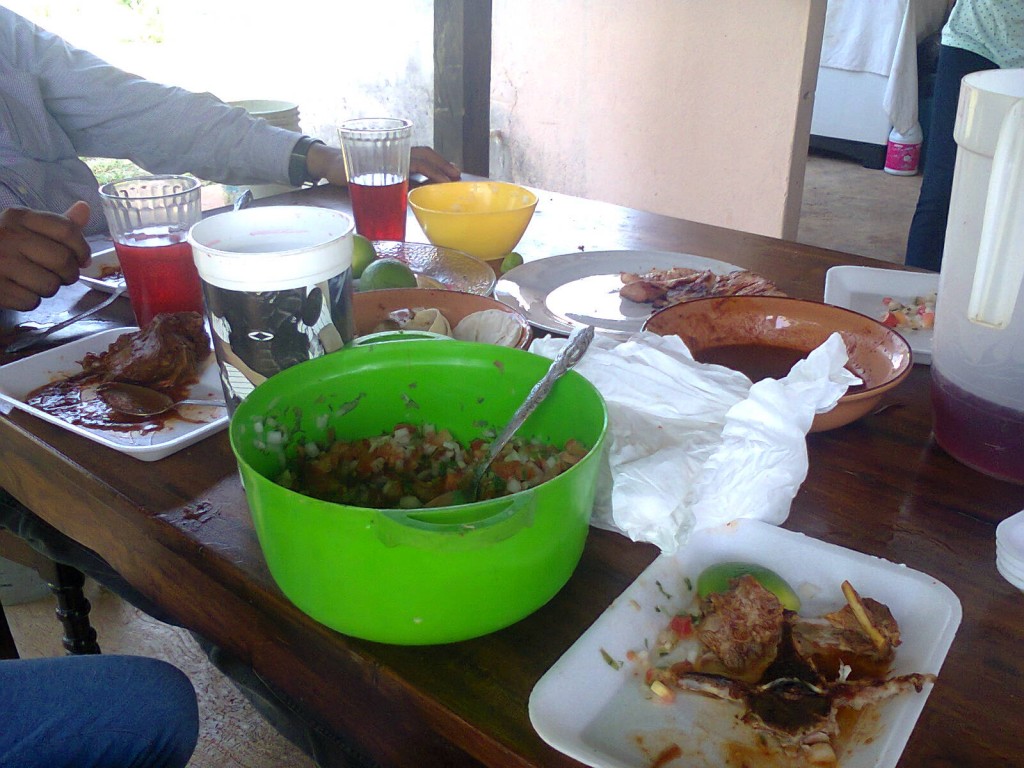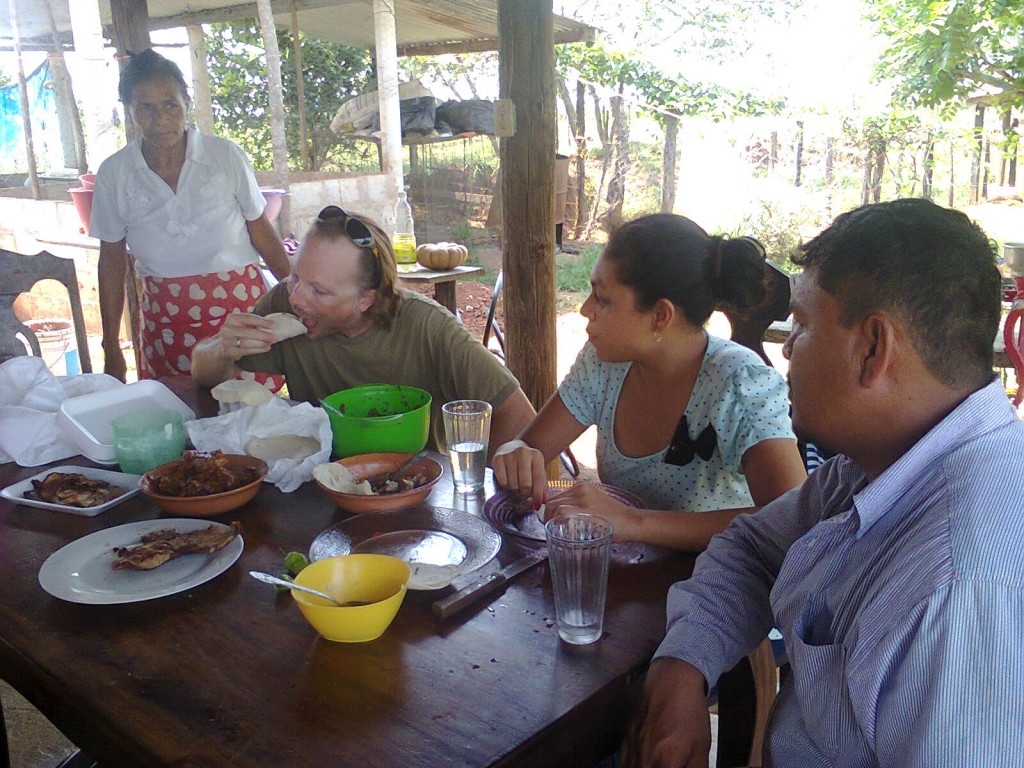 Go ahead. Laugh it up. This last shot I just had to throw in because of it's candid nature; everyone watching me as I chow down on yet another taco. In my defense, I was the last one to eat! I literally force-fed myself during this second meal. I was still stuffed from the first round, but the food was so bountiful and so delicious that I couldn't just let it go to waste. So I had a few samples of each various type of meat, mindful of the growing bulge beneath my shirt and my shortened breath that accompanied my ballooning stomach.
Afterwards, it was a long, peaceful couple of hours of conversation. Paula practiced her English for a little while; she had studied during school, as well as taken a cruise to Miami for her 15th birthday. I wasn't sure what to expect, but other than a slight accent, her English was perfect. Kudos to a brilliant and studious mind!
I also took the time to get some shots of the farm animals that were in abundance. They have horses and cattle, of course, but they also raise chickens (for eggs and meat as well as eating scraps) as well as pigs (natural trash disposal units as well as eventual meat) and sheep (wool as well as meat, although they aren't currently using the milk for anything; that will come later).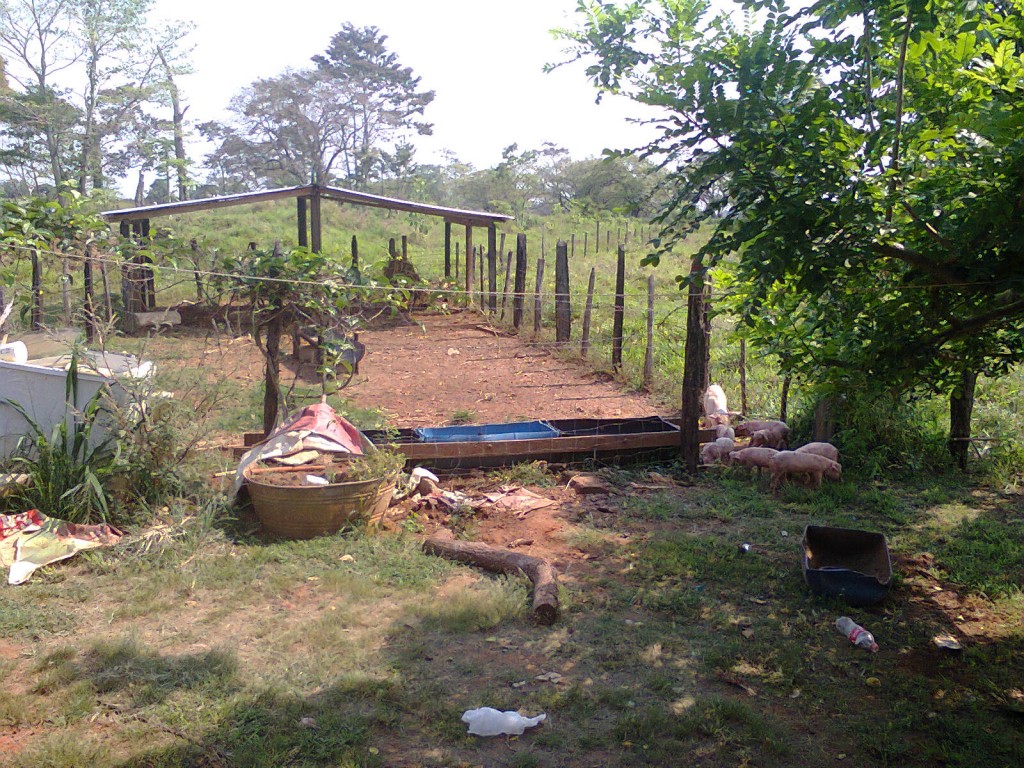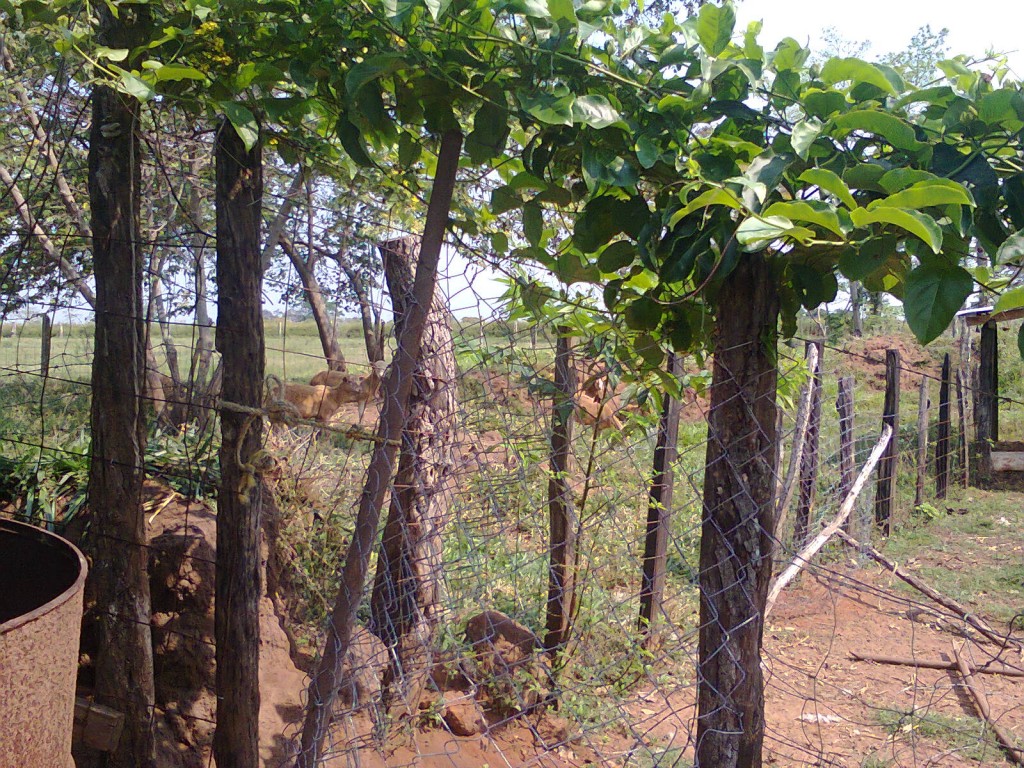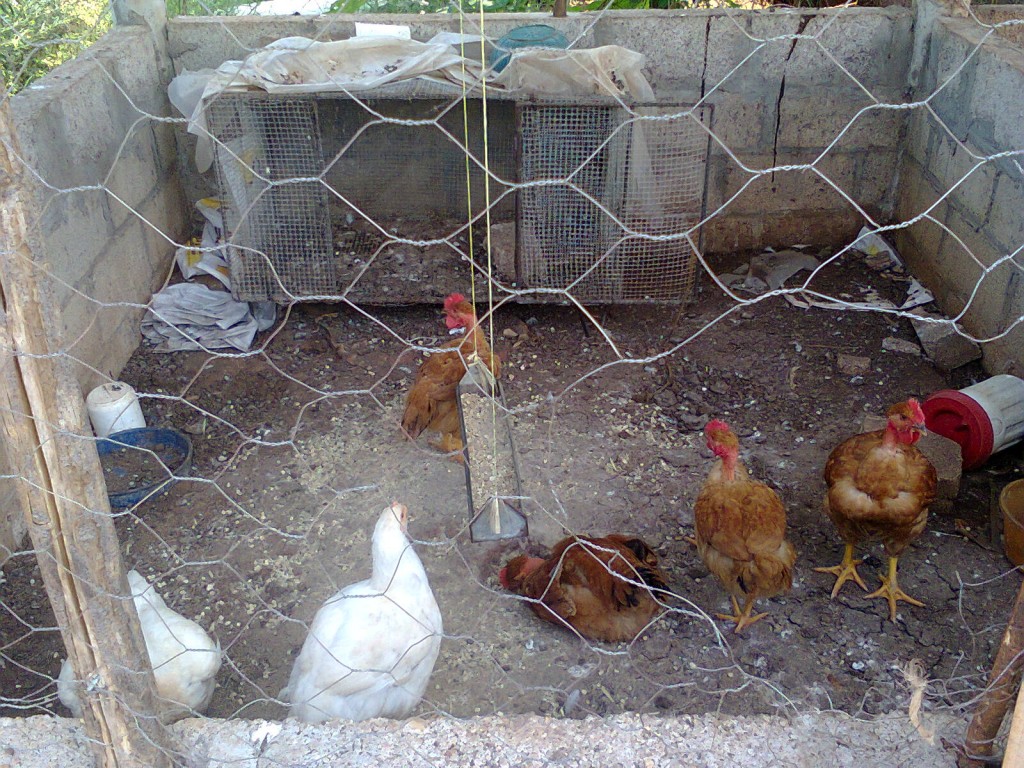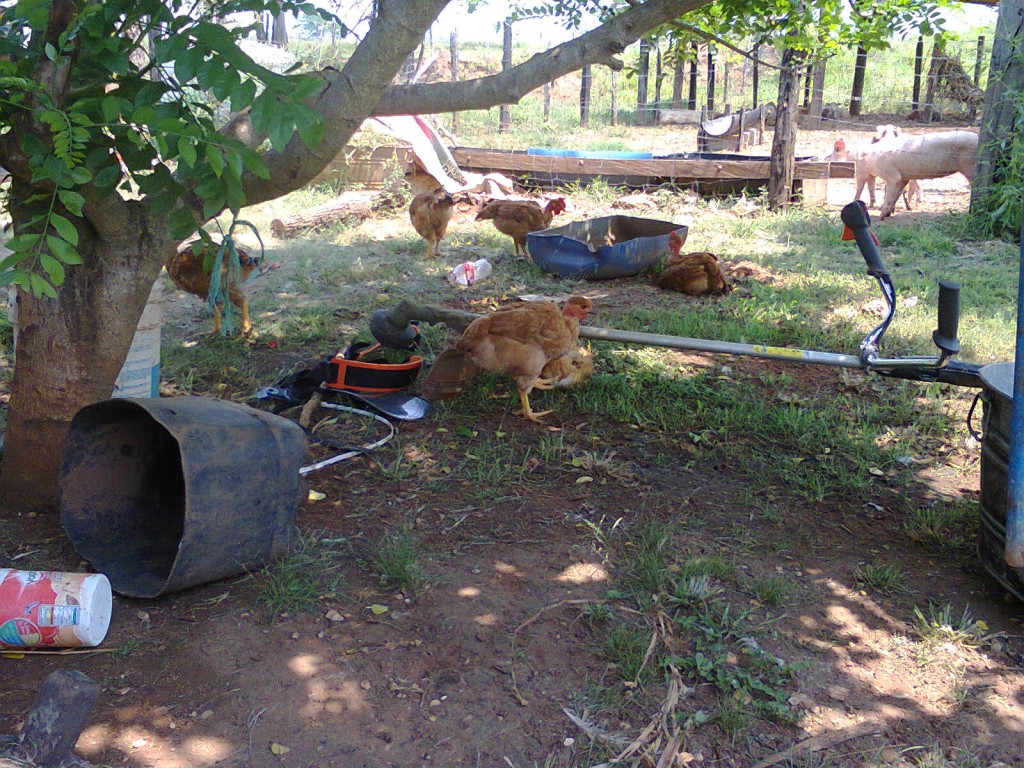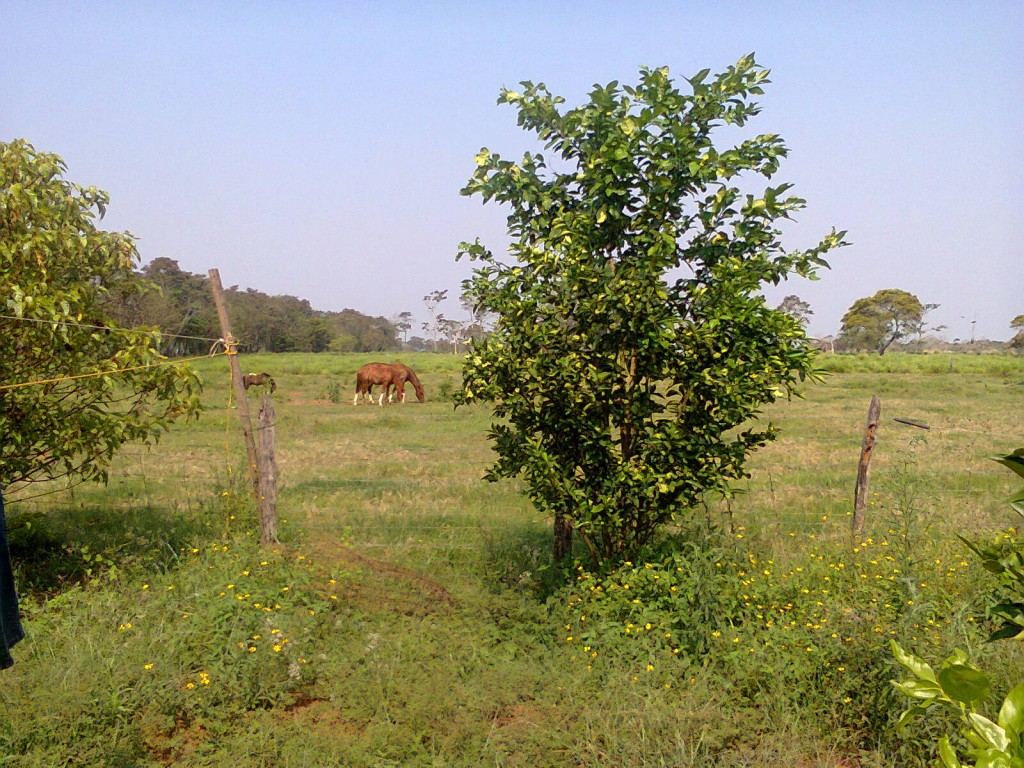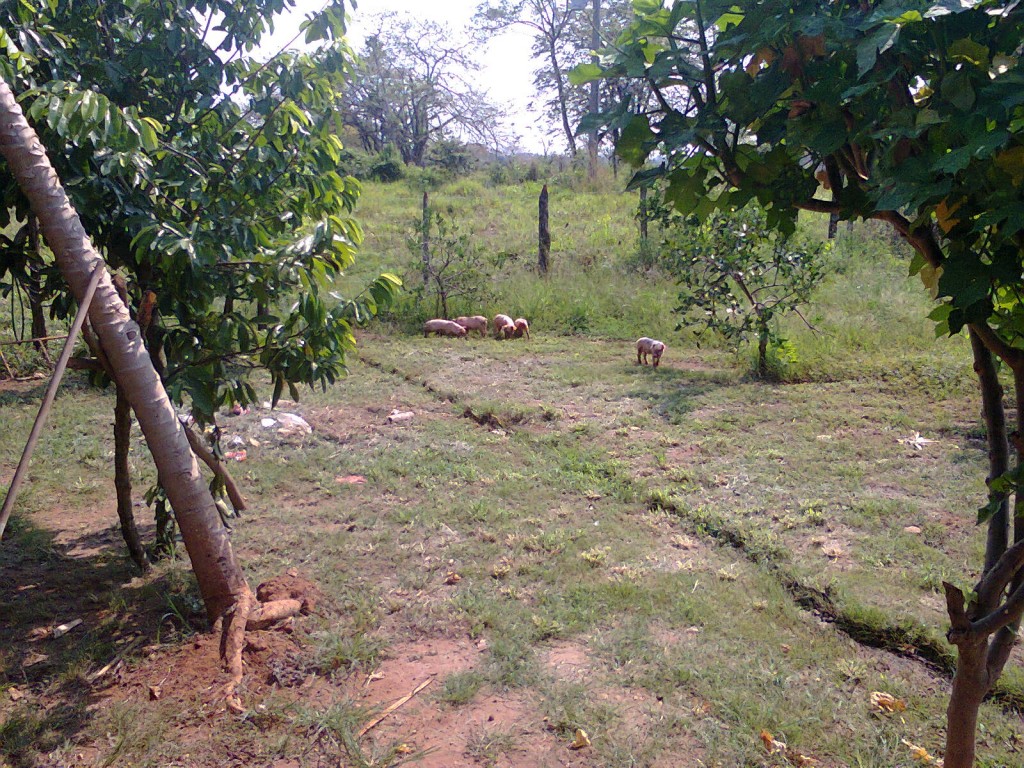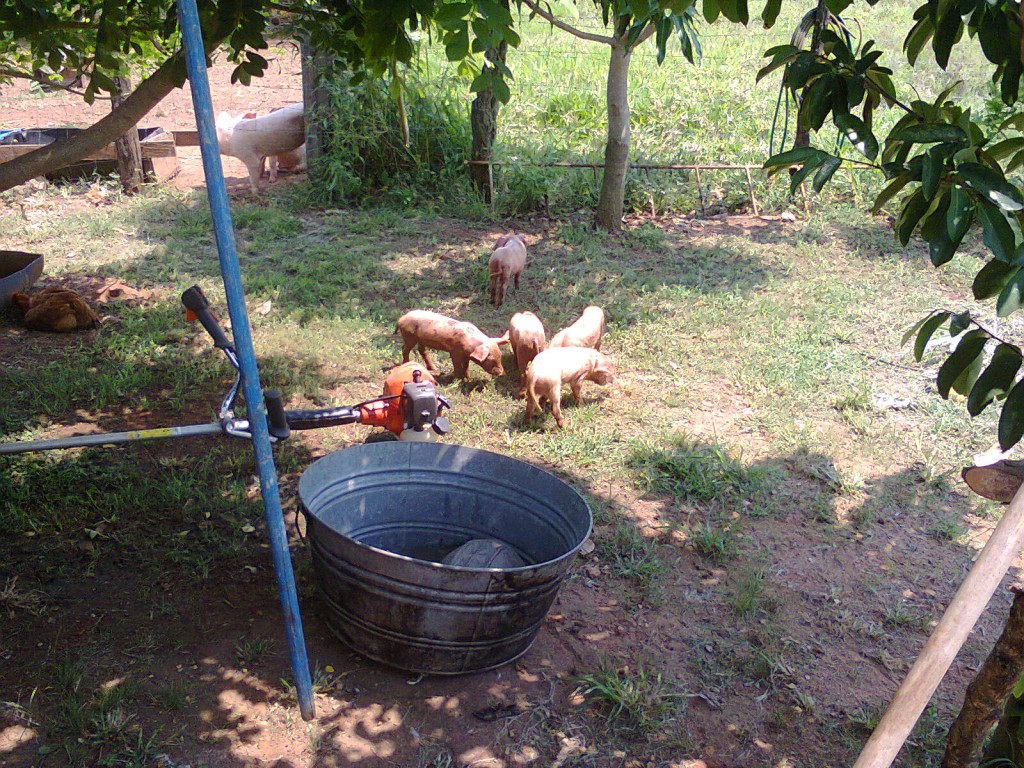 From there, it was simply a matter of digesting what we had consumed and waiting for the afternoon to wane away before we finally made our way back to the highway and caught a combi back to Zapata and from there back to the house. A long, adventure-filled day, and one that left us sleeping like babies the entire night.
The ranch is on the highway Emiliano Zapata-Tenosique, Tabasco (37 km). (no Google map available at this point as I can't pinpoint the kilometer as there isn't a street view available).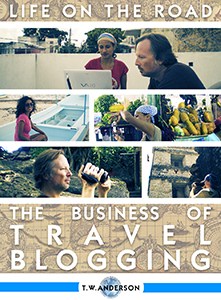 And don't forget to sign up for our free newsletter for several-times-a-week, your-eyes-only travel and entrepreneur tips, plus receive a complimentary copy of our 85-page starter book on location independence and living abroad, 30 Ways in 30 Days.
With over 1,500 copies sold, our flagship 568-page eBook is what started it all. Learn how to travel the world like I do: without a budget, with no plans, funded completely by your website and online ventures.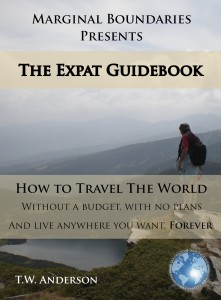 Get Your Copy Today!
Unplug from The System, cure yourself of The Greedy Bastard Syndrome, tap into your universal potential and create your own reality. Build a brand, travel the world and realize your cosmic consciousness.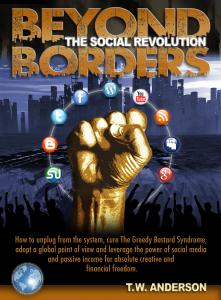 Get Your Copy Today!